Well, let's start. It is 7:30 pm in the evening, and my best friend, Apu, from Mumbai calls to tell me, "Aastha, I am moving to Delhi. I got a job as brand manager in **Beep** and get ready because it's going to be wild". Apu and I have known each other for 6 years and have been long-distance-gossip-mongering-best-friends. With the news of him moving to Delhi, I was elated and eagerly awaited his arrival. But it had been 2 years of me sitting at home due to lockdown, COVID, losing my grandmother, on & off breakup, my Nanaji's hospitalisation, and my mum's leg fracture (to name a few events of 2020, aahh that year sucked!). So I booked myself a hostel in Dharamkot and was ready to get out and get some fresh air.
But Apu was moving to Delhi, so I had to wait for his arrival, settle him in, and only then leave. However, life was in my favour. Apu's office told him, "it's WFH, sir, you don't have to move to Delhi." Apu, with all his bags packed, was stranded in a Delhi hotel contemplating what to do. And obviously, I convinced him to come with me to Dharamkot. So the two of us landed in Alt Life Dharamkot, McLeodgunj.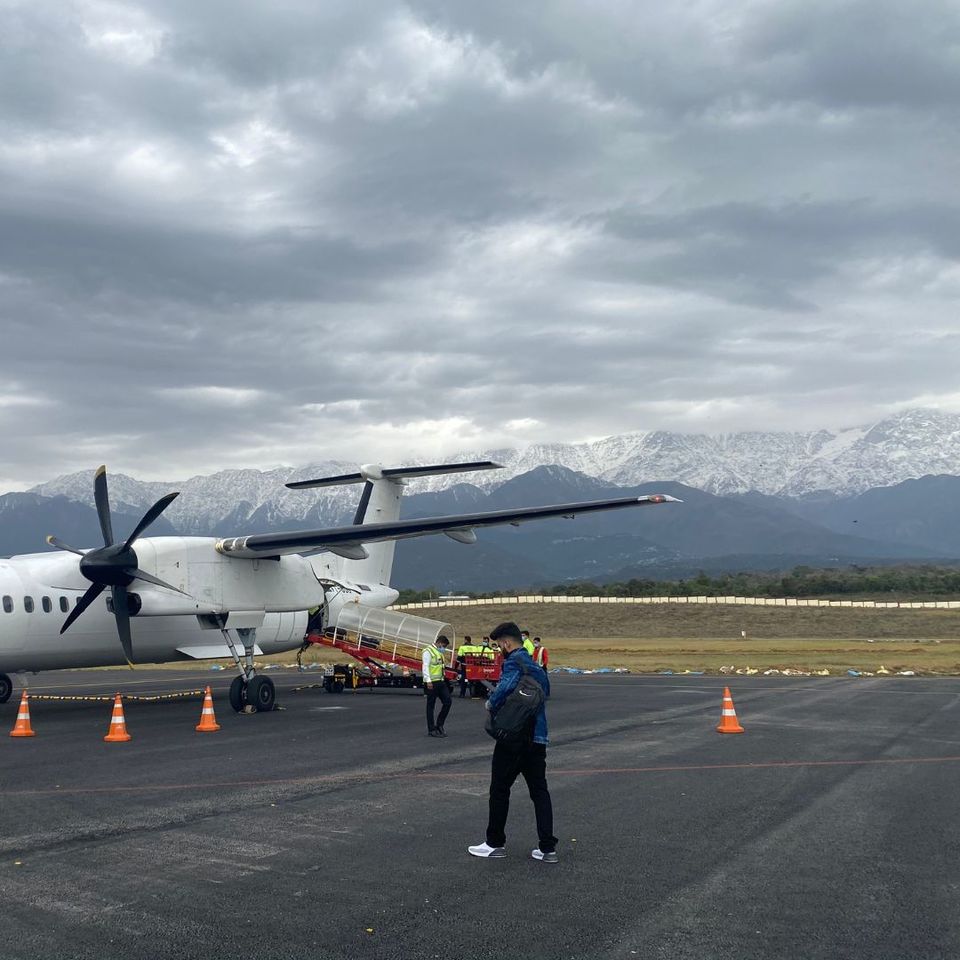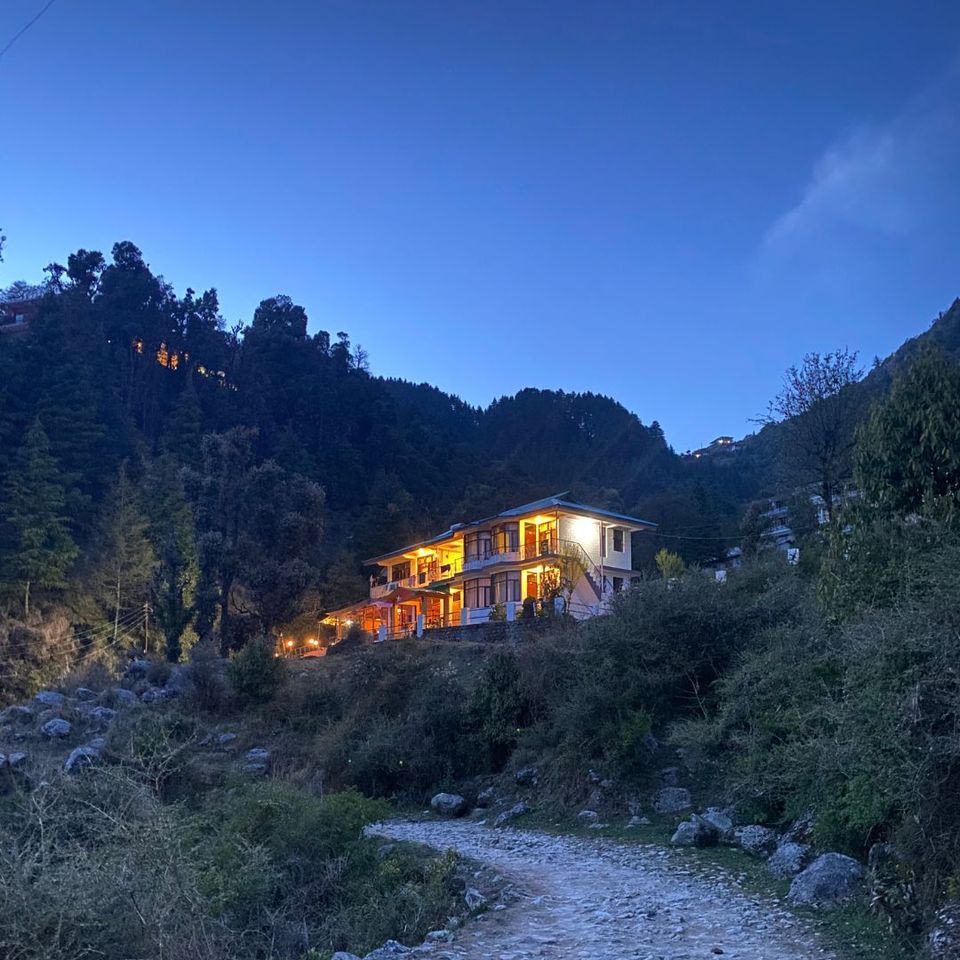 And thus began our crazy 1-month journey of staying and working from a hostel in Dharamkot. Our days used to be spent working in a gorgeous cafe with this view.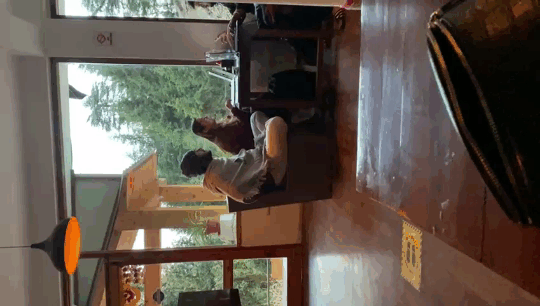 And nights spent drinking, singing, dancing, and making weekend trekking plans with strangers. Yes, the trek enthusiast in me found a perfect 5 km trek from Dharamkot to Kareri lake. Google said it is a beginner's trek and can be done in one day, so I enthusiastically gathered a group of people. Meet-:
Shantanu (black jacket & specs) & Sanket (curly gorgeous hair, in a pony tail) from Pune. They were in Apu's dorm, so he convinced them to join.
Anand (the guy in the white sweatshirt), the Mr. Congeniality of the hostel. He made us meet Binita another trekking enthusiast, who helped me gather all the group. And guide Bhaiya (the one signalling victory sign, because only he was excited about the trek), who broke our myth and told us that it was a 10km one-way trek and would require us to spend the night near the lake.
Well, we said, let's do it and started the 10 km climb, and oh boy, the hell it was a climb. I was 3 kms into the trek and was ready to give up. My hopes were to climb 5, but 10 kms was not what I had planned for. It was also the first time for Apu. The guy from Mumbai was already dealing with altitude in the Himalayas and was now contemplating his choice to follow me on this trek.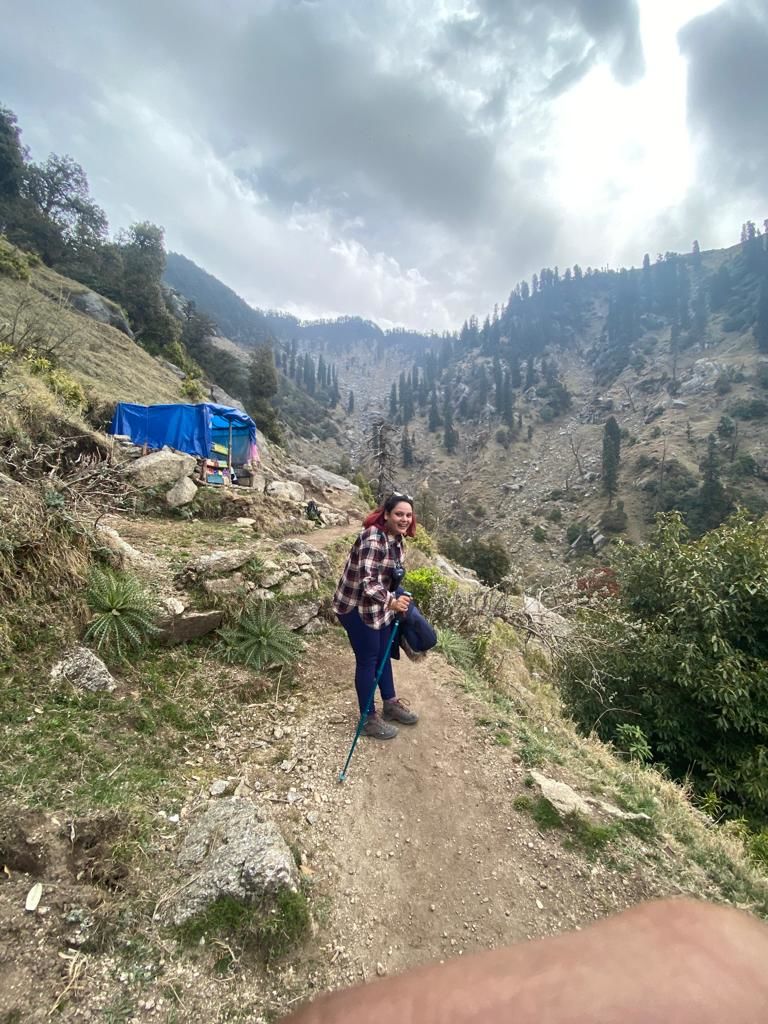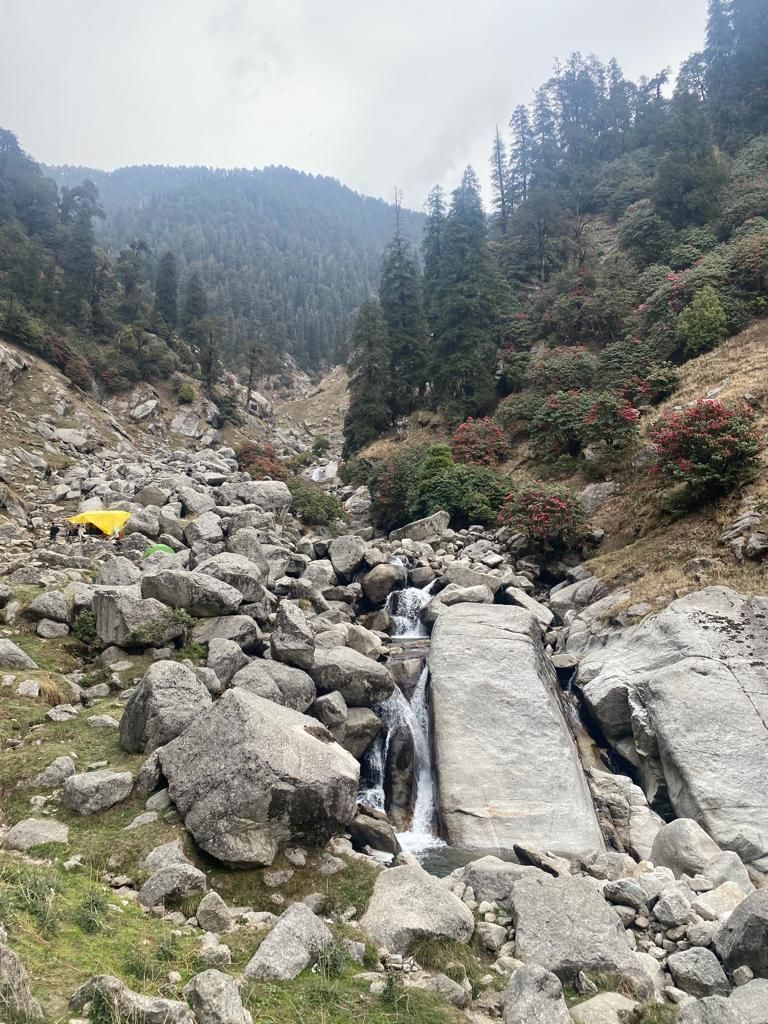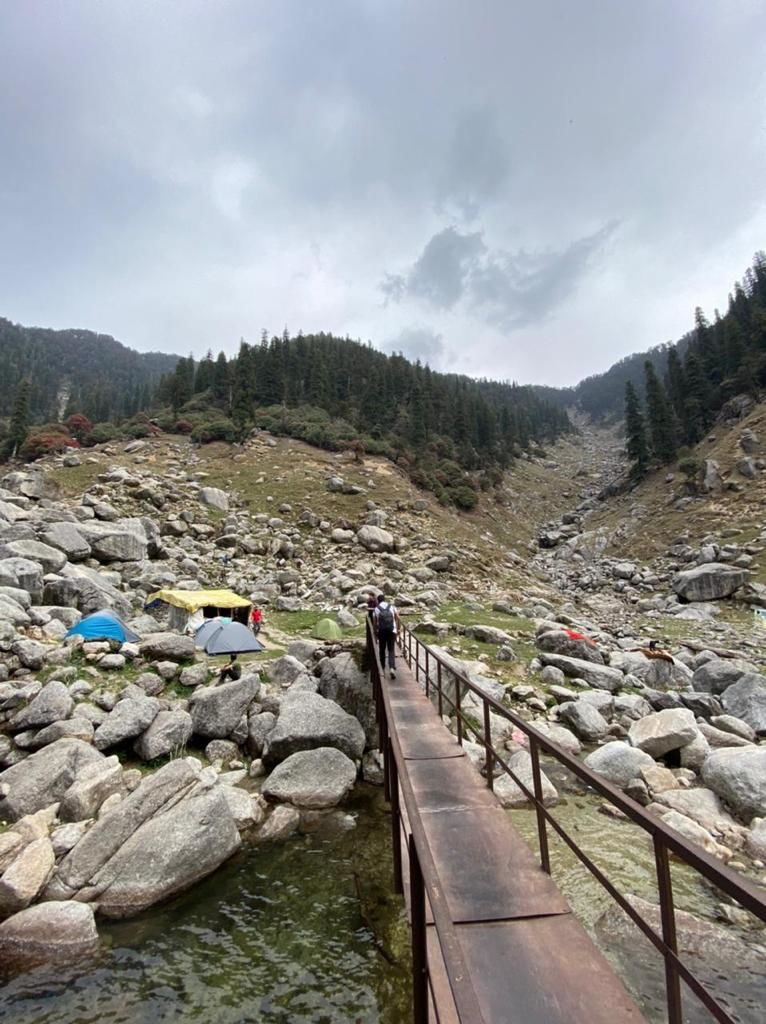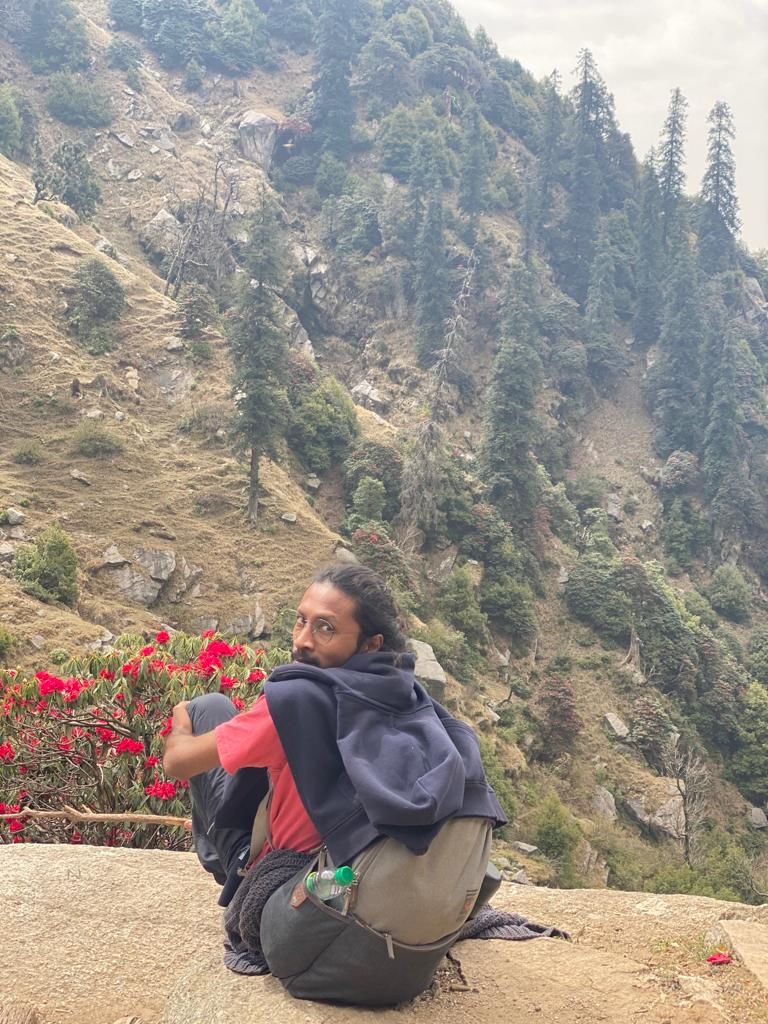 The others seemed to be having fun and were doing just fine. I was the slowest (to tell you I have breathing Dyspnea, a fear of heights, and was the only one in her 30s) and was struggling to match their speed. Hence, the boys decided to take turns and walk slowly with me. Sanket was the first one, and to encourage me, he gave me compliments that my red hair looked like Adele's.
Then it was Apu's turn and he too had slowed down as 6 more km were left. We asked guide Bhaiya "kitna time" (how much more) and he would point towards a stone and say "bas iske aage," (right behind this stone). He kept saying this at every turn that came. We walked and climbed and walked, but the lake was nowhere to be found. We sat next to a stone and imagined scenarios: "Can a helicopter come and take us up?" "What if we turn around?" "Is the lake really that pretty?"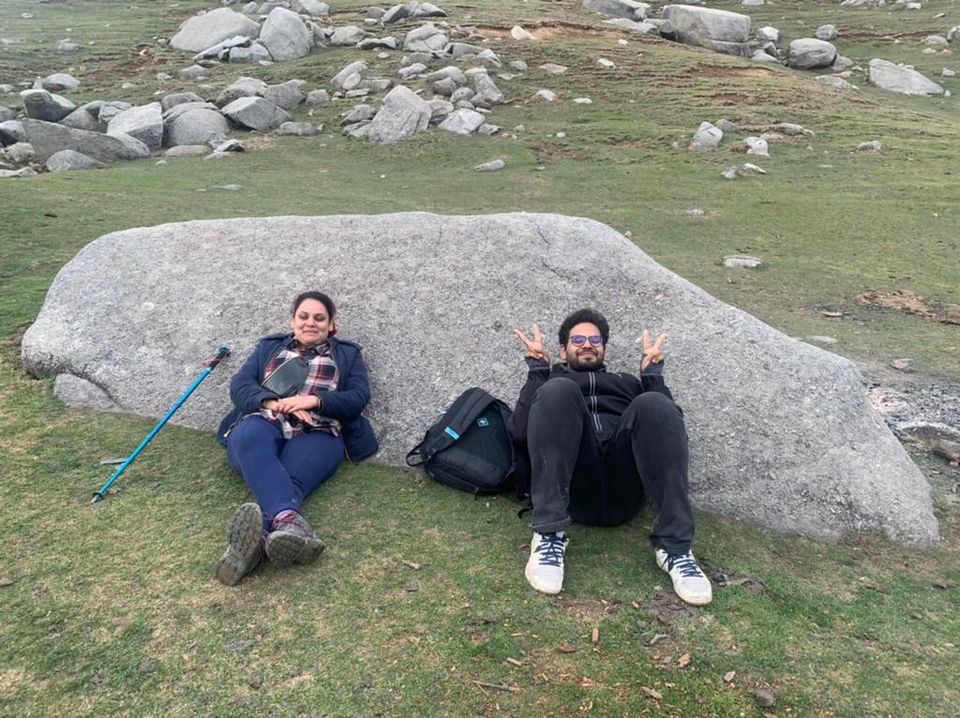 By now we had thought of returning and waiting at the base camp a million times. Apu even thought of returning back to Mumbai as he understood that with me, he would have to keep doing such crazy things. But at that time, a couple crossed by us and asked, "How far do you think this is?" Like the guide Bhaiya, Apu said, "bas isse ke aage" (right behind that stone).
The couple stayed back and chit-chatted, "What time did you guys start in the morning?" We replied, "9 am."
The husband said, "Oh, at 9 a.m. We started at 11 am and see we have reached your level so soon. " He proudly brushed off his shoulder.
At that very moment, Apu looked at me and said, "Bro, they must be older than us, right?" I said, "Yeah, years older." And then the realisation struck us. We looked at each other, picked our bags and sticks, folded our sleeves and raced our way to the top, neck to neck with that couple, huffing and puffing. But it was insult enough to get us. And once we reached the top, it was all worth it.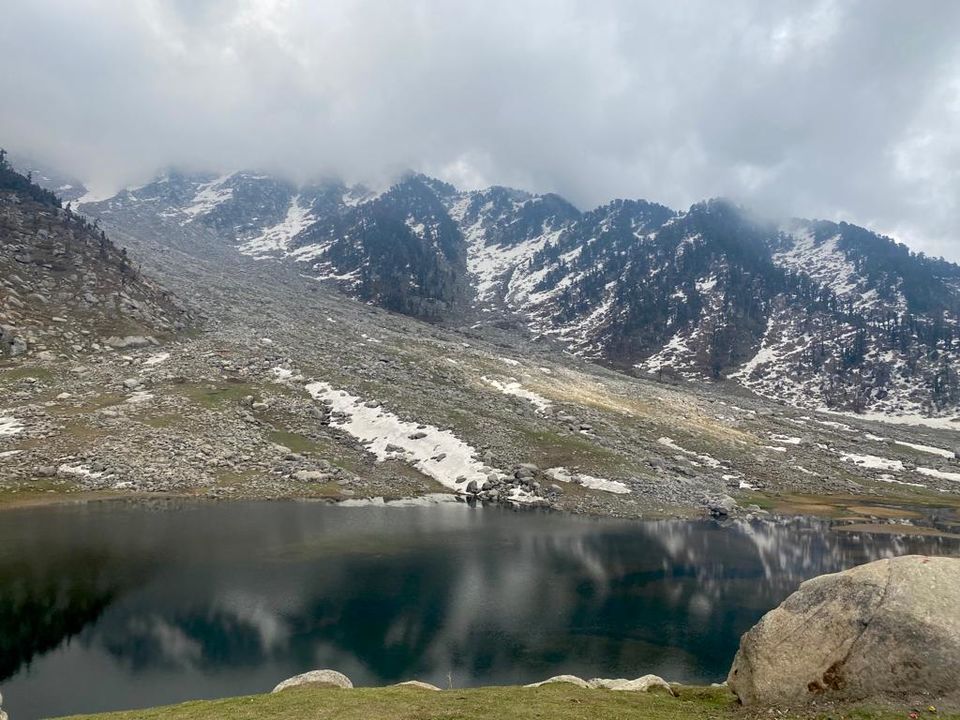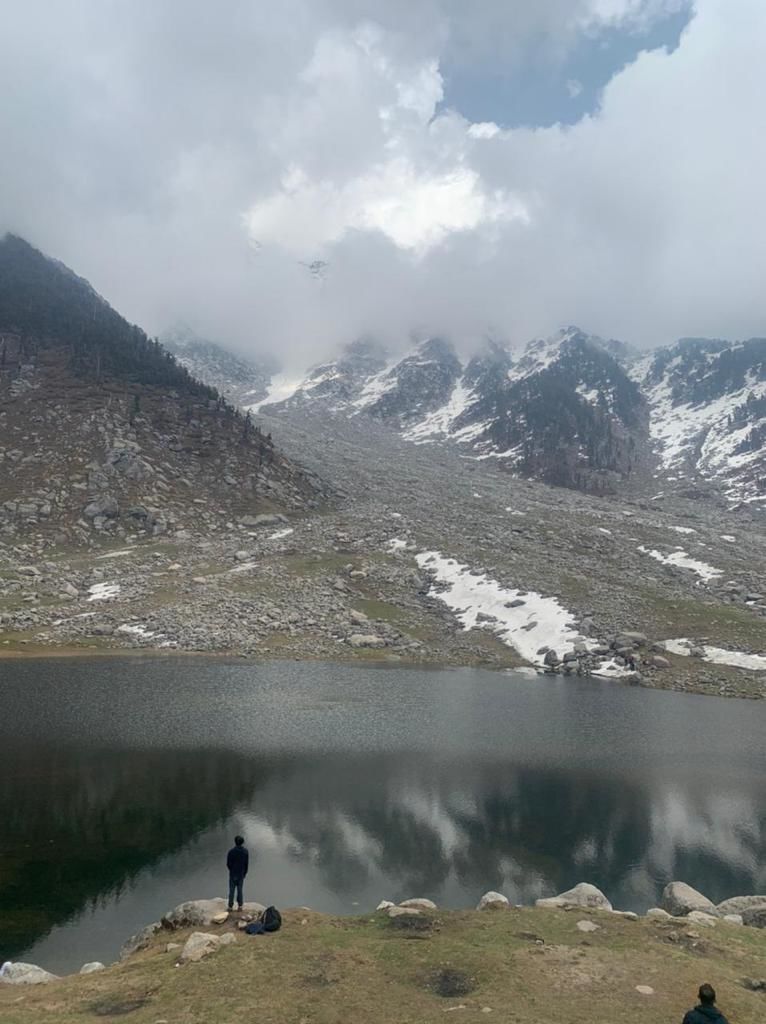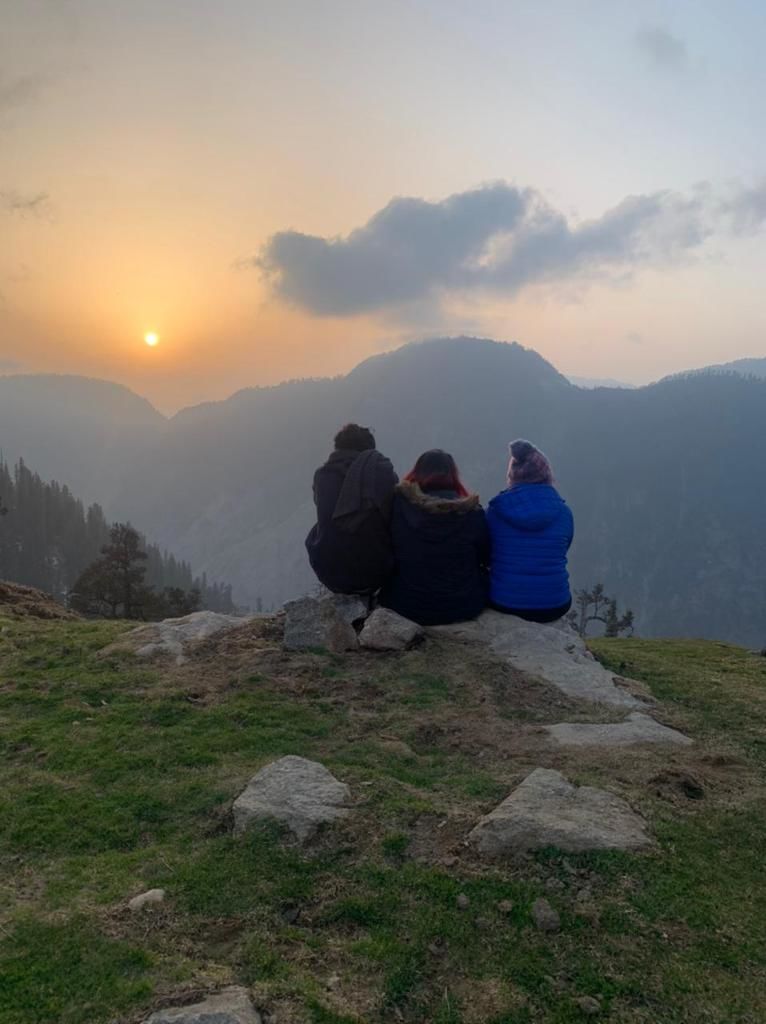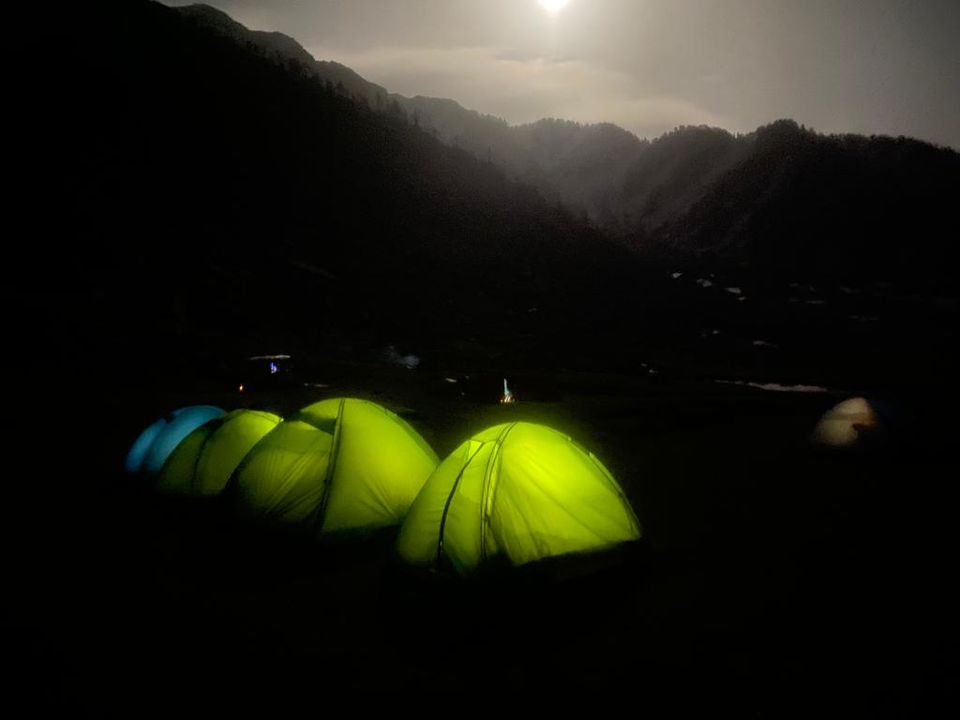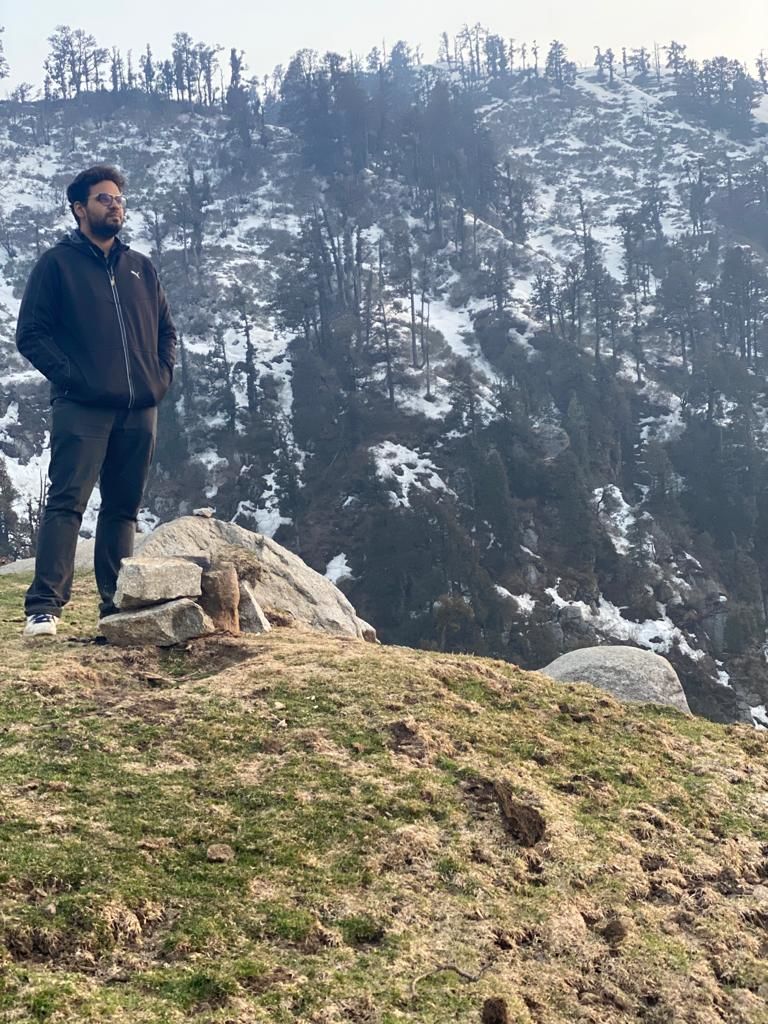 And to tell you the truth, I donated my trekking shoes after that. I realised that with age some challenges do become difficult and keeping up with fitness is very important. The next day, while coming down, my feet gave up and I had to be dragged down for the last 3 kms. It was the most scary thing I have ever felt in my life. That was the last time I trekked, but for Apu it was just the beginning. He went back to Mumbai and did all the 1-day treks. He is now planning to get back to the Himalayas and do more challenging ones.
Apu said a line which stuck with me. He said, "Aastha, difficult situations make people come closer,"and with that, I found a group of people with whom I spent the rest of our month working, chilling, and partying in Dharamkot. Yes, and these were literally the friends I found for life. I'll leave you with some photos of our crazy times.