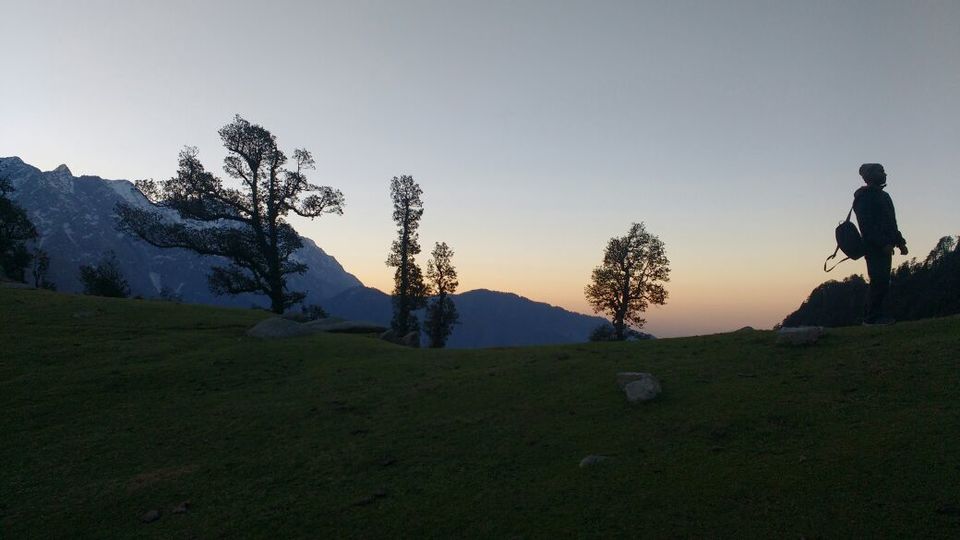 In my quest to trek and explore the rich Himalayan biodiversity, I always looked for some offbeat places, yet within the reach of major towns. This way I could achieve a work - trek balance in shorter holidays. So an upcoming weekend clubbed with Guru-Purnima holiday made a perfect getaway opportunity to relax the mind and shake the leg a little. So together with my cousin, we selected Kareri Lake which is located ~40 km from Dharamshala, but yet untouched from the maddening crowds.
We could not get any direct bus to Dharamshala, so it was prudent to get into the last bus going to Kangra, a major town situated 21 km before Dharamshala. We got the last row seat, with lot of mosquitoes feasting on our adventure spirited blood. We're waiting impatiently for the bus to roll on, to relieve us from the cities turmoil. But little did we know that this alternate path was soon going to be a Himachali village hoping trip.
We reached Kangra by morning, from here we needed to go 40km to Kareri village, from where the trek of 13 km starts. But there was no direct transport facility to reach the village. So on advice of local people we took a bus to Dharamshala, to depart midway near Matour. However in the bus, we met a friendly gentleman who gave us some instruction to reach the village. Waiting near highway we got a bus which dropped us at a tiny hamlet of Ghera. From here the road was broken and under construction. Hiring a taxi was only option. Together with 2 college teenager we booked a Maruti Alto and reached Kareri Village by evening. Since we had tents, we asked the permission from the guard of a Forest Guest House in Kareri for pitching it inside his compound and avail the food facility from his kitchen.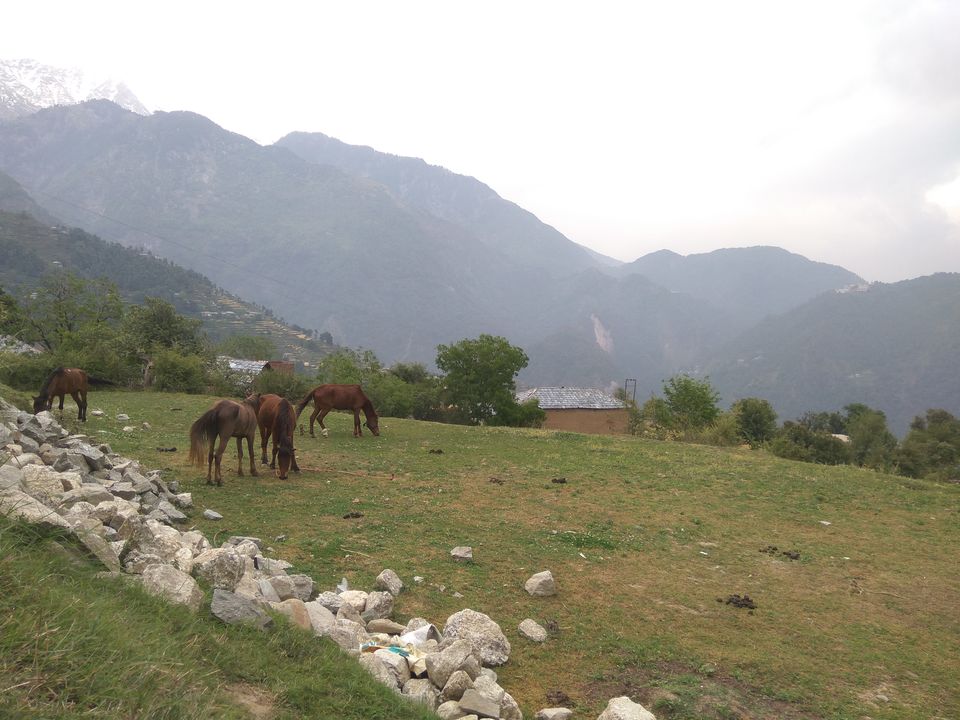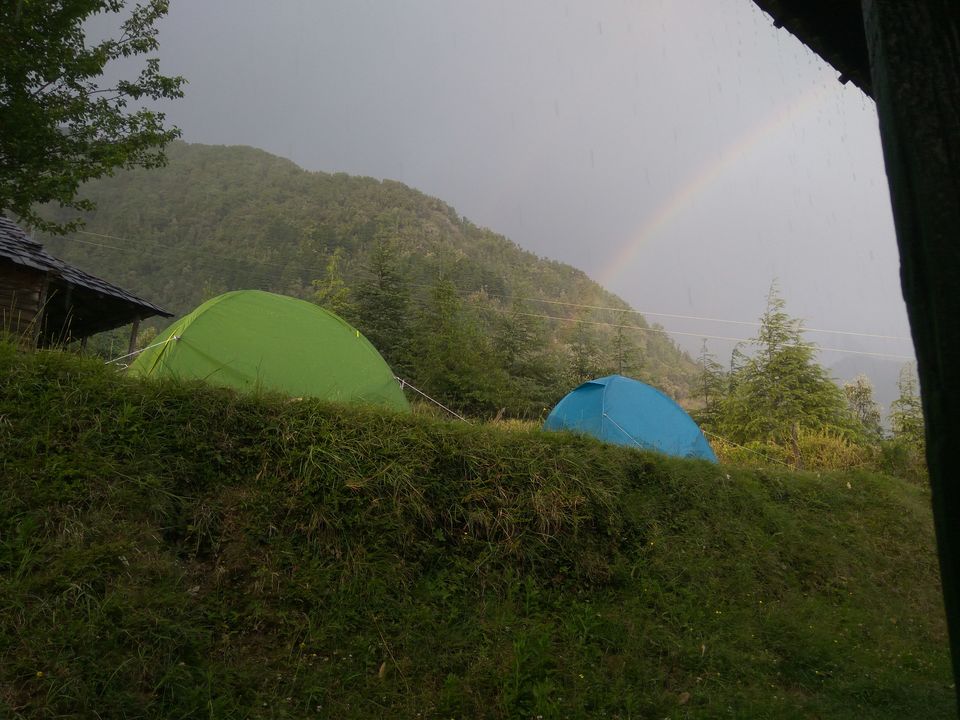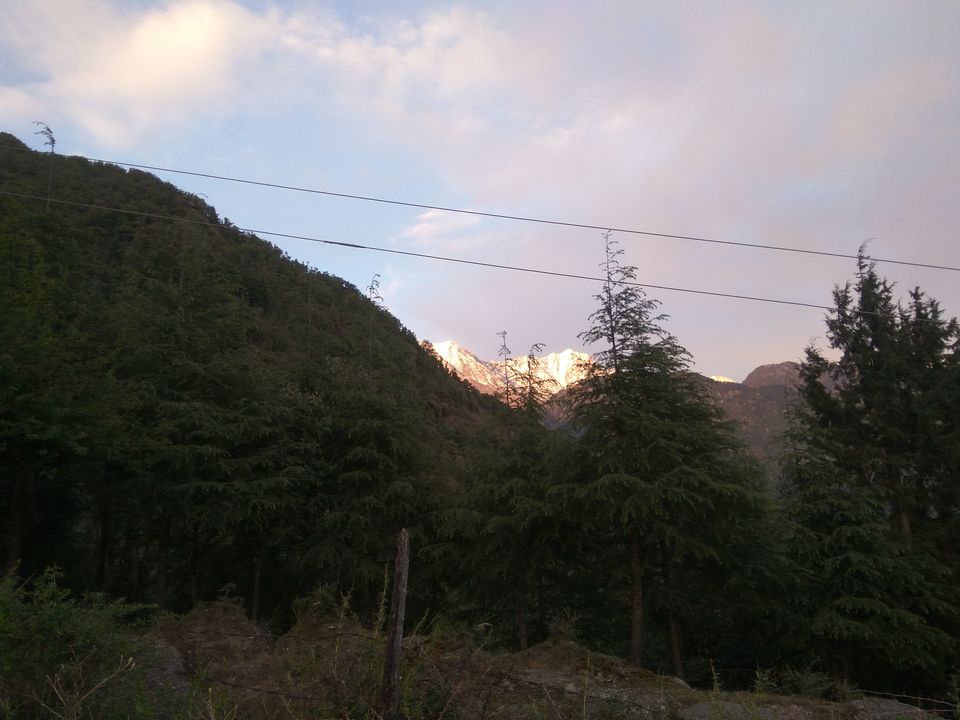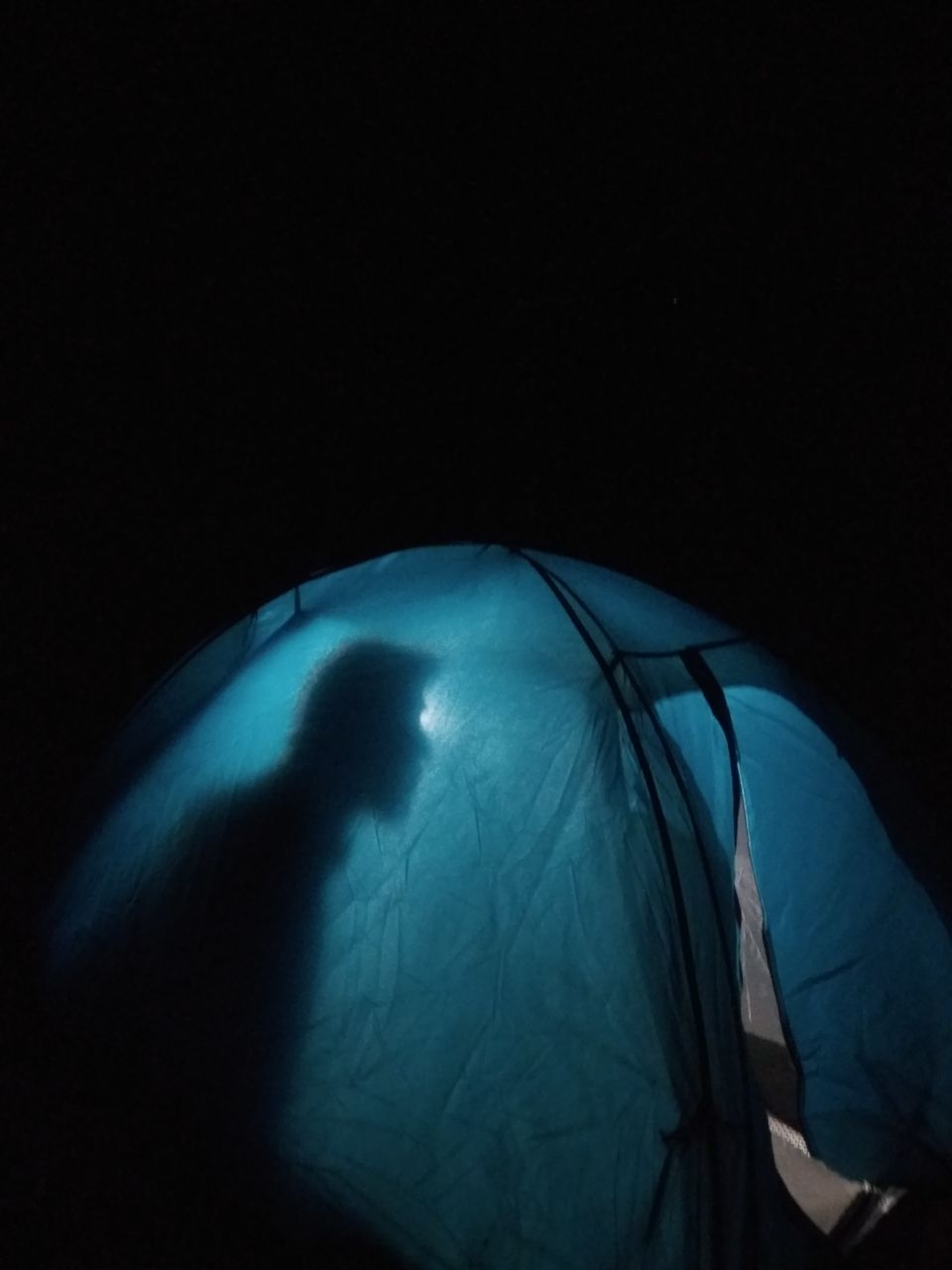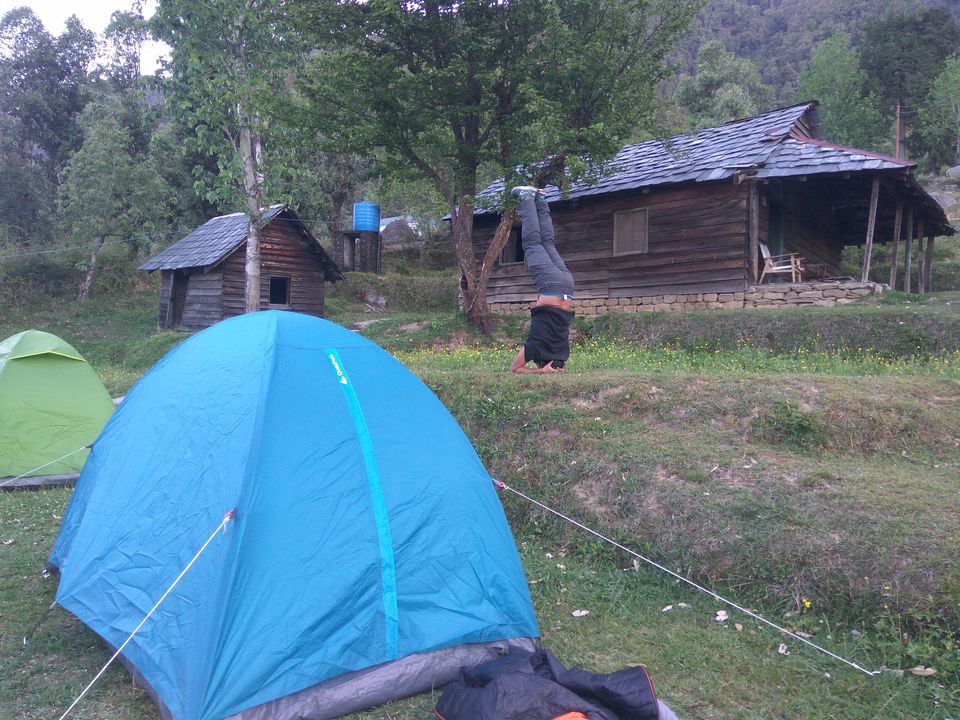 At morning to our surprise, a typical mountain dog with furry coat was greeting at our tent. It started to accompany us in our morning stroll and even went behind me when I went to answer the nature call amidst a forest. It just waited at a distance like a watchful guardian. Soon we packed everything and started our trek by 8 am. The dog came running behind us on the main road. I thought it just needed some food. I gave some biscuits but he refused to even smell them. Soon we had to divert to the jungle path from a corner near a bridge. Surprisingly the dog kept on following us. It was time to introduce our new trek partner now- Sheru, the trek dog. The initial trail was continuous uphill with big rocks and boulders. At many places we got struck and confused on which paths to follow. And at these moments Sheru came to our rescue. He would soon take the lead, criss-crossing the trail and would proudly sit at a distant place on the way, waiting for us to follow him. And all along the 13 km trek, selfless Sheru accompanied us without having any food. The lake opened to our eyesight, at foot of massive mountain ranges lying on opposite side of the lake. Along with Sheru, I decided to just lay on the flat grass edge, basking on the sunrays to relax the tiring body. Meanwhile Ankit bhaiya still had some zeal left, went to hike towards those mountain ranges on the other side. That day alone, he hiked for 24 km !!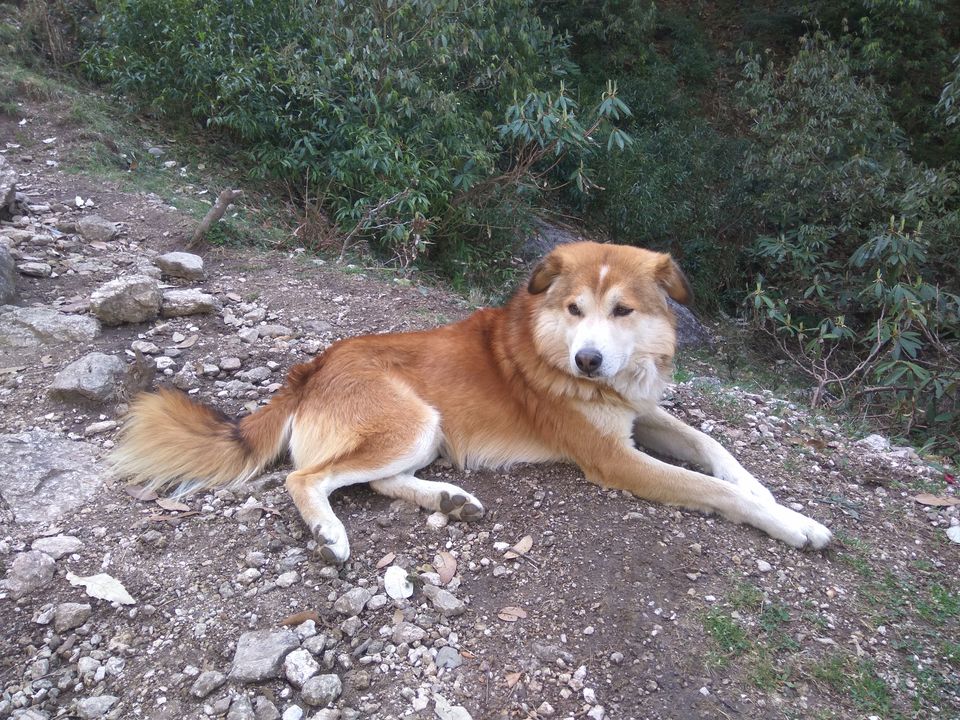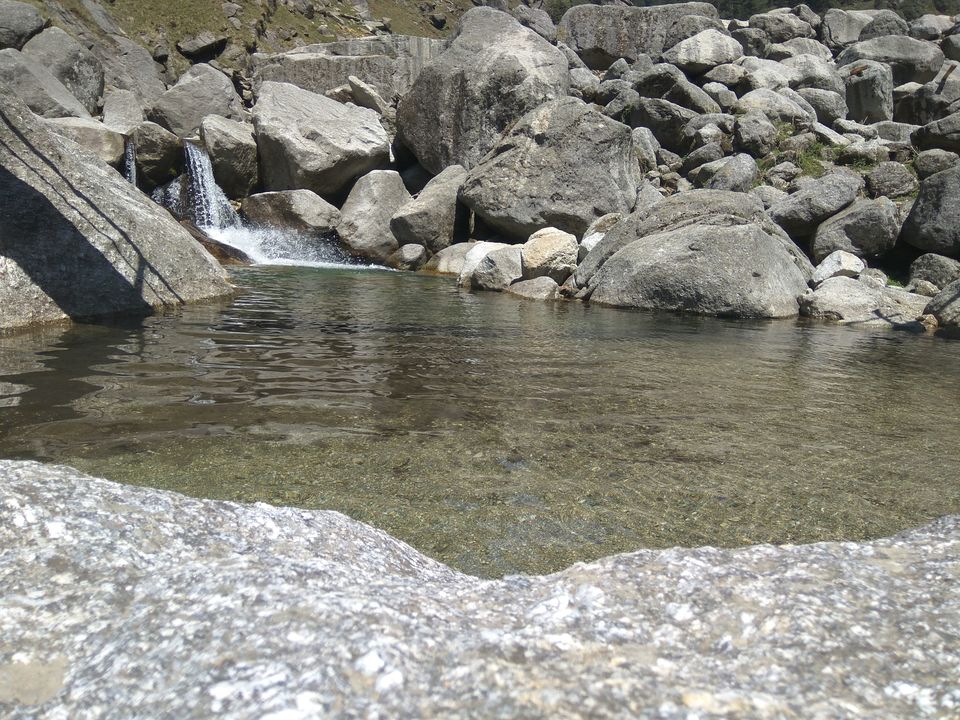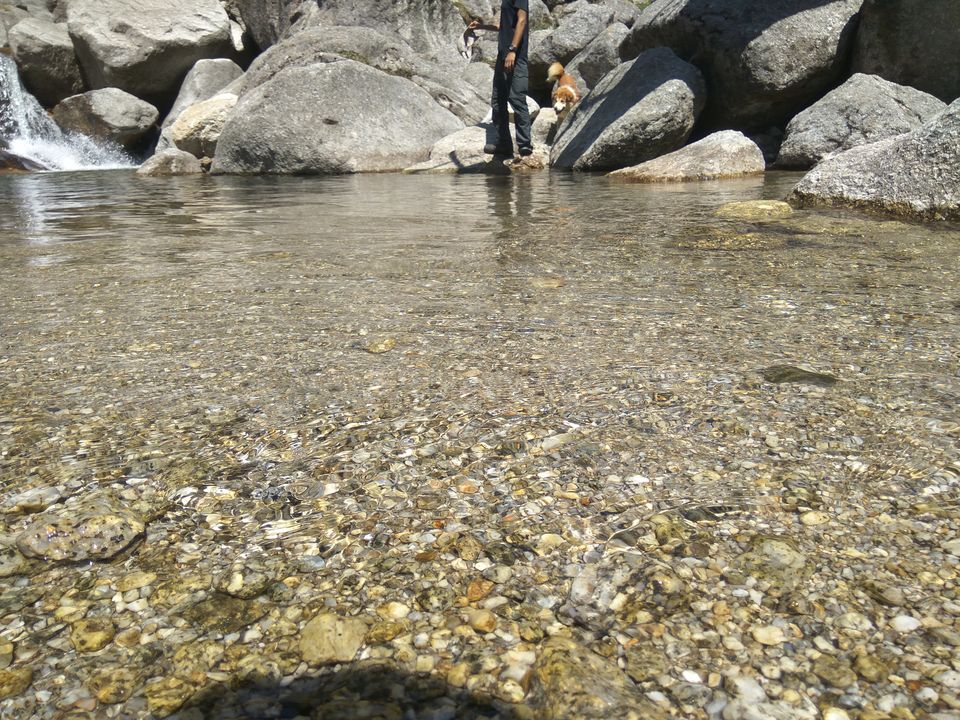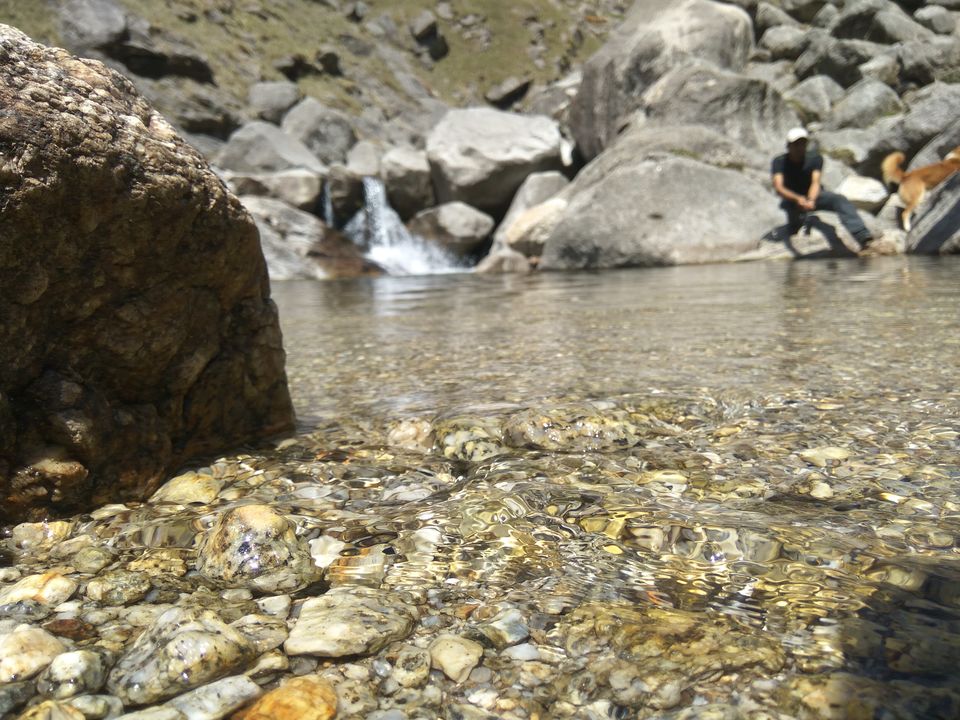 There is also a small temple of Kareri Devi built just beside the lake with 2-3 small shops. In evening we went to one of small dhaba, where the owner was preparing for the bonfire. My newly bought utensil came to use and we cooked Maggi on that fire. Though the night was cold but it was full moon light. The glow of whitish cold moon, sipping a hot maggi soup near bonfire – is living a dream in this artificial world.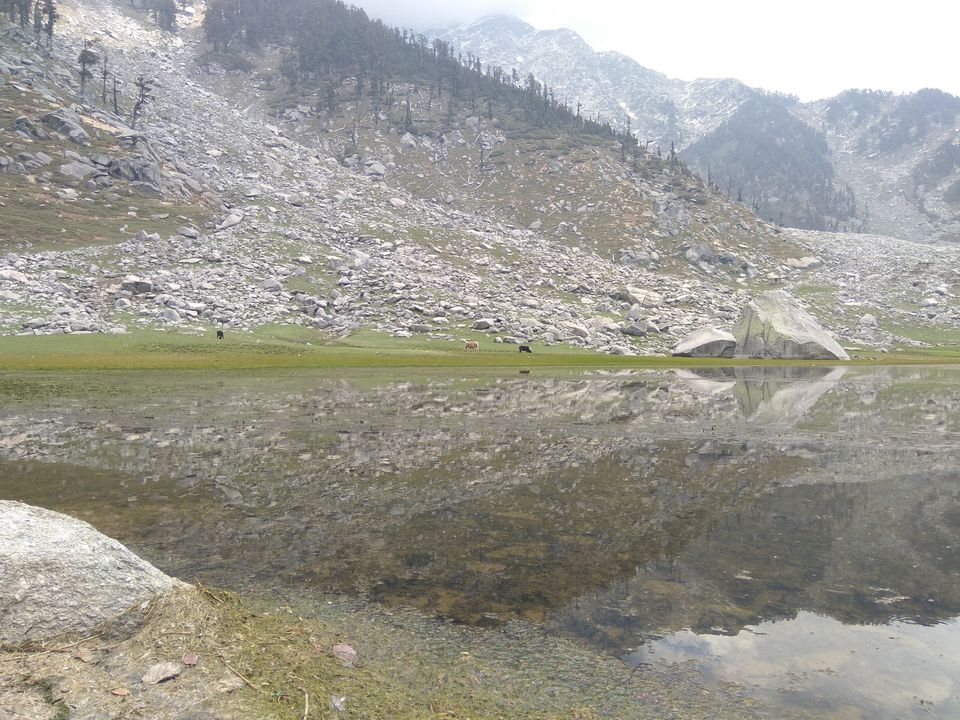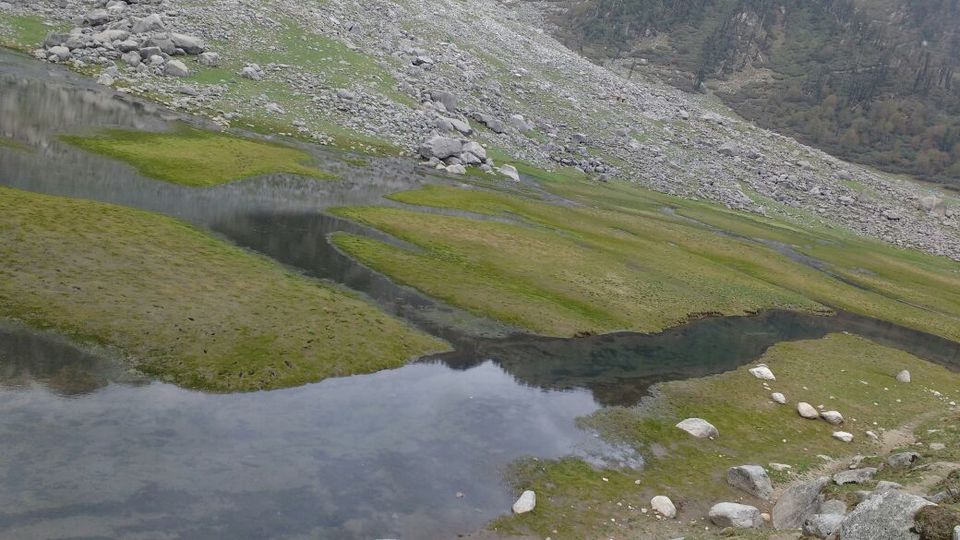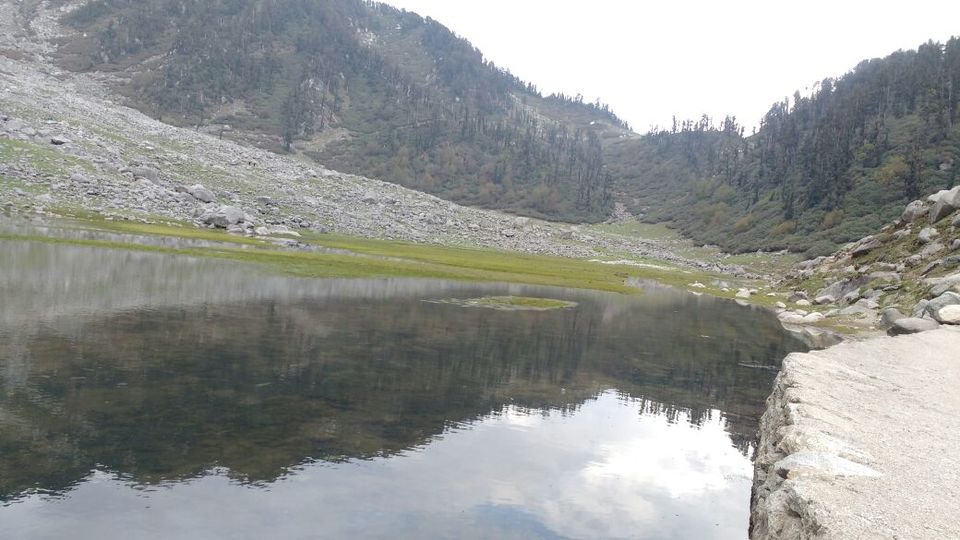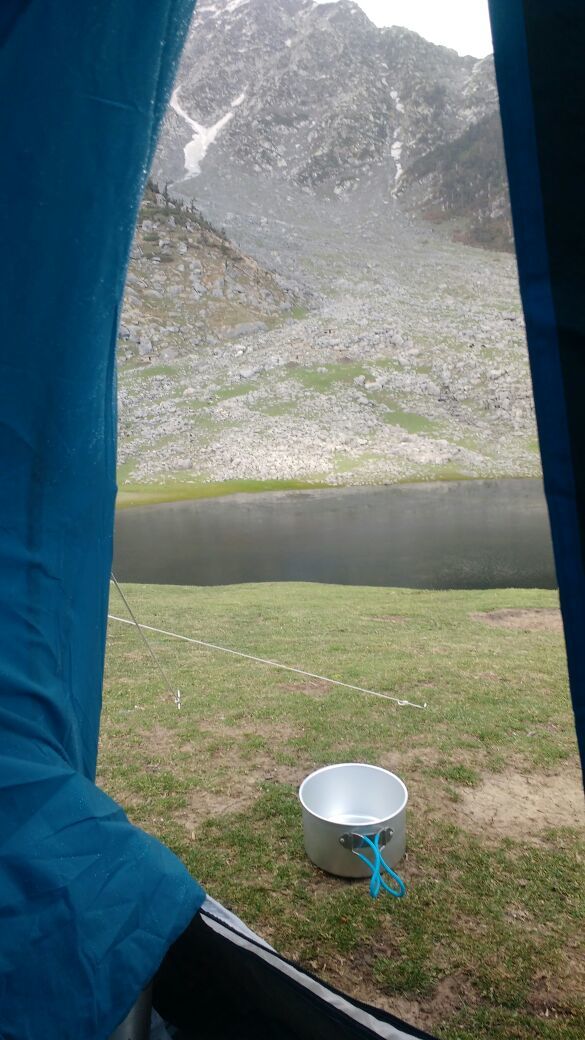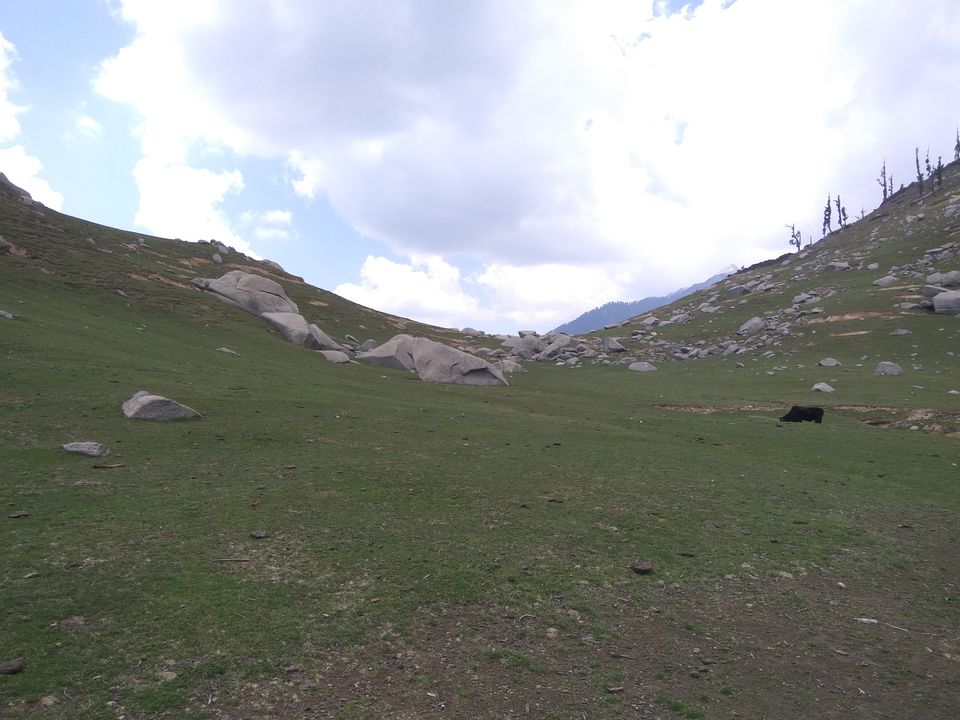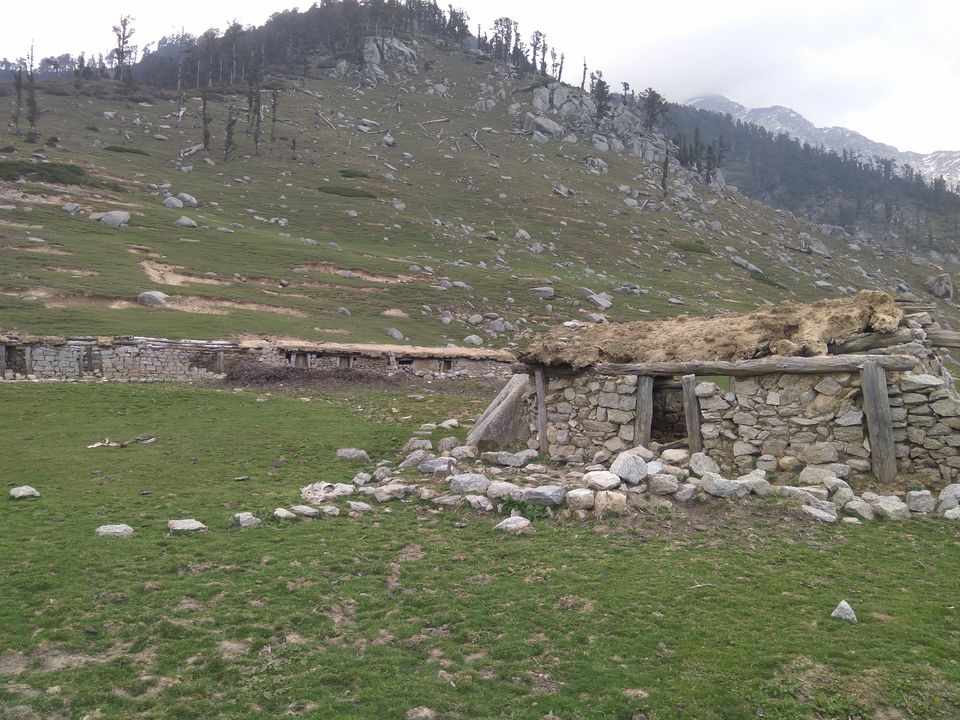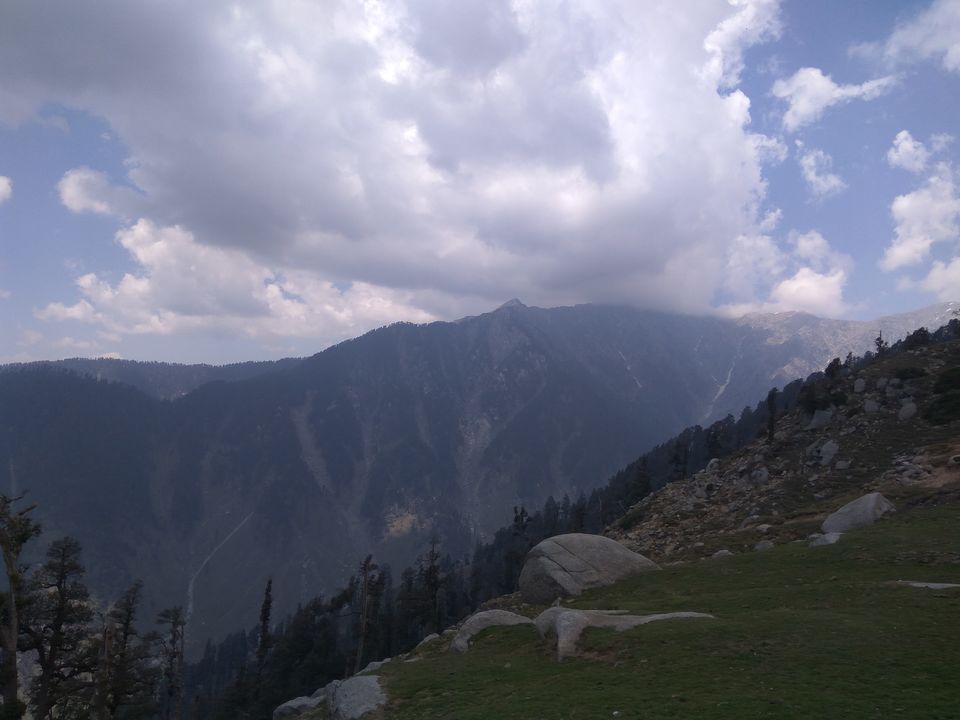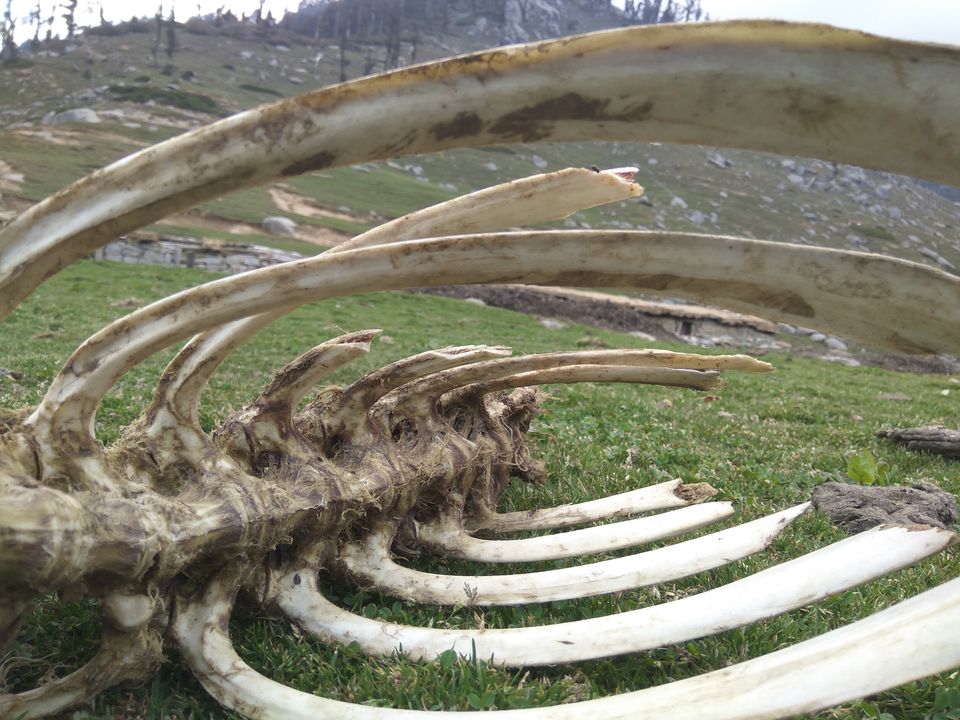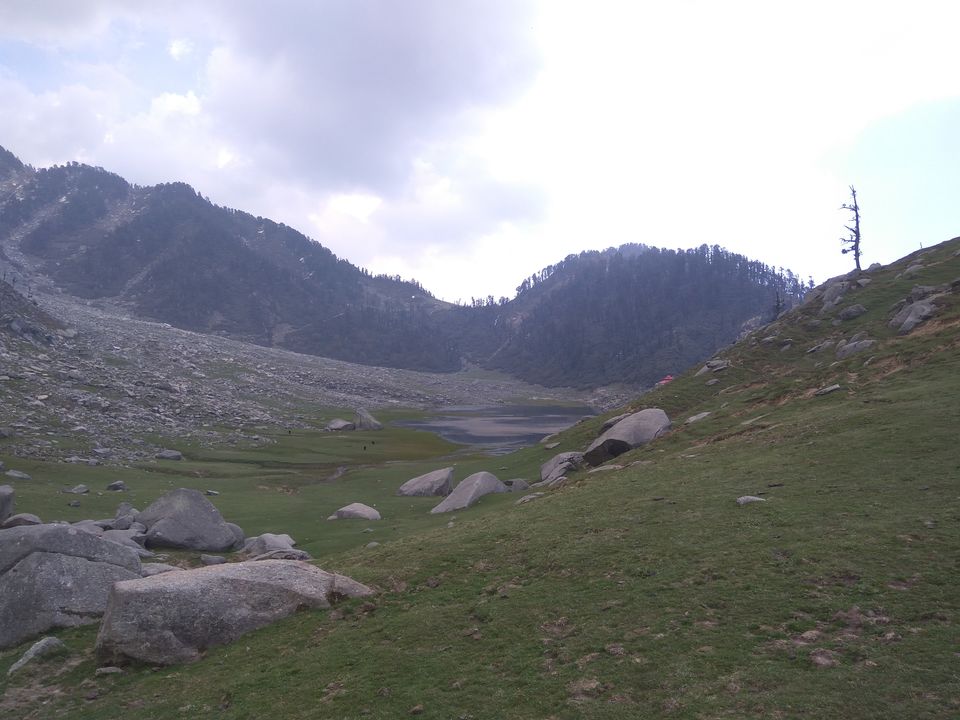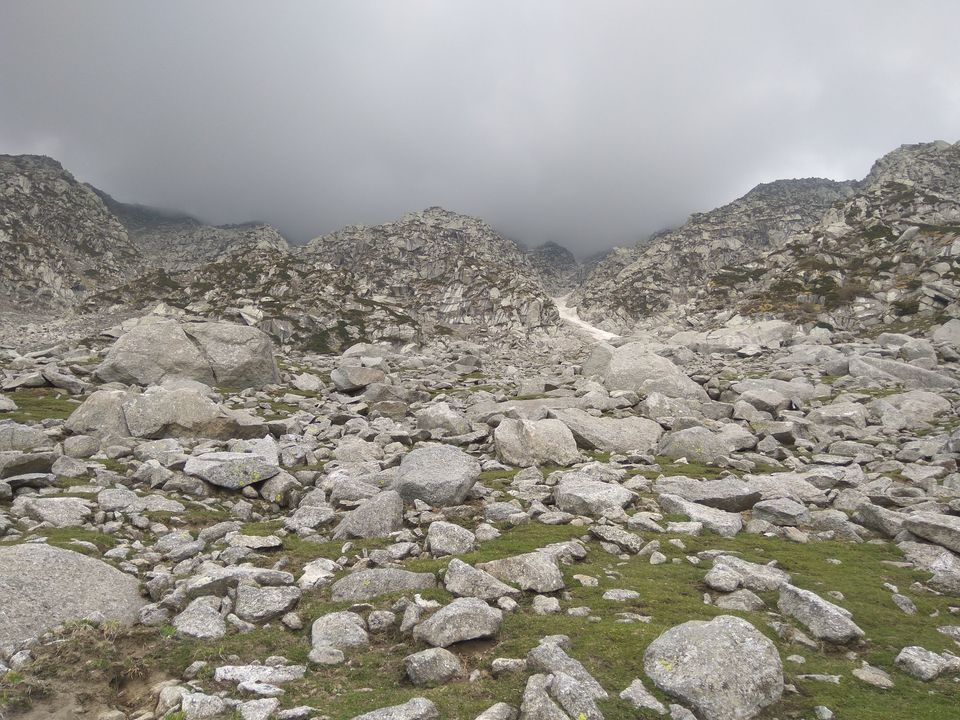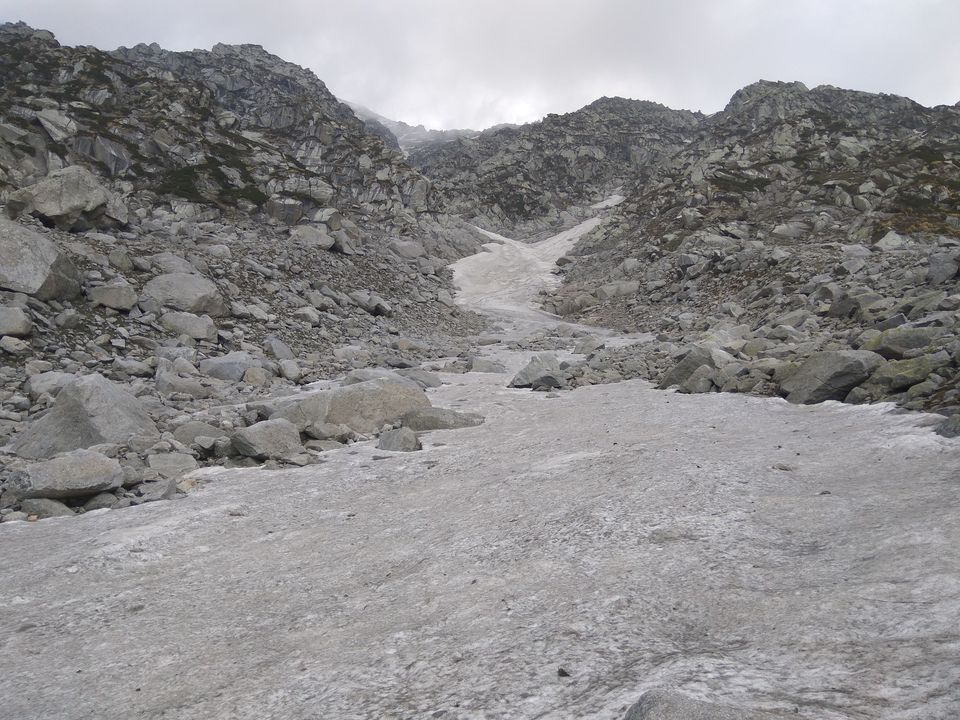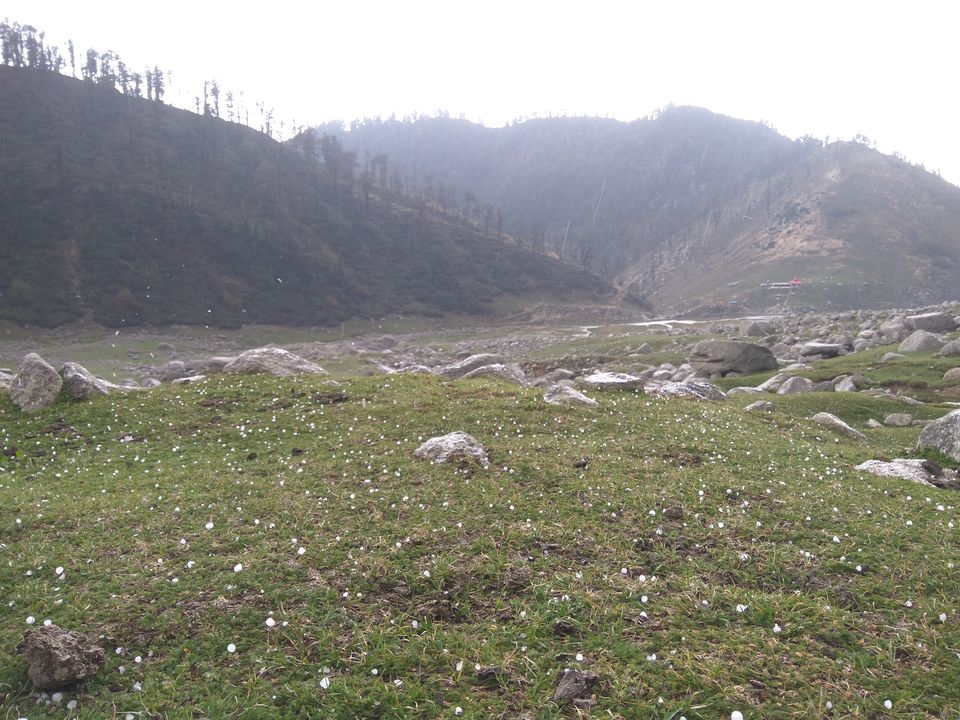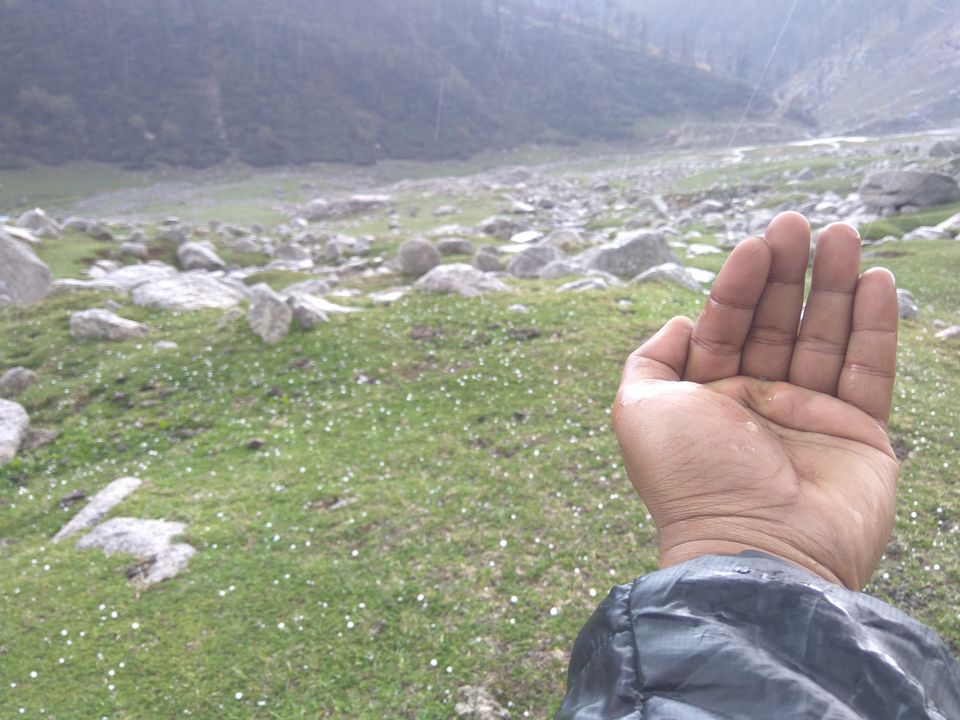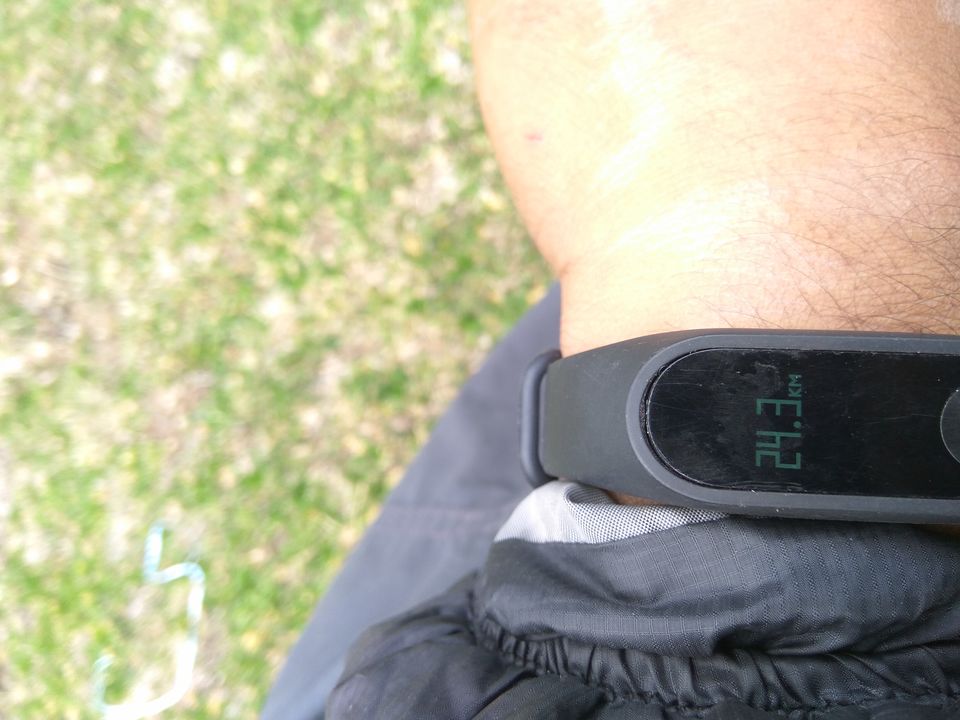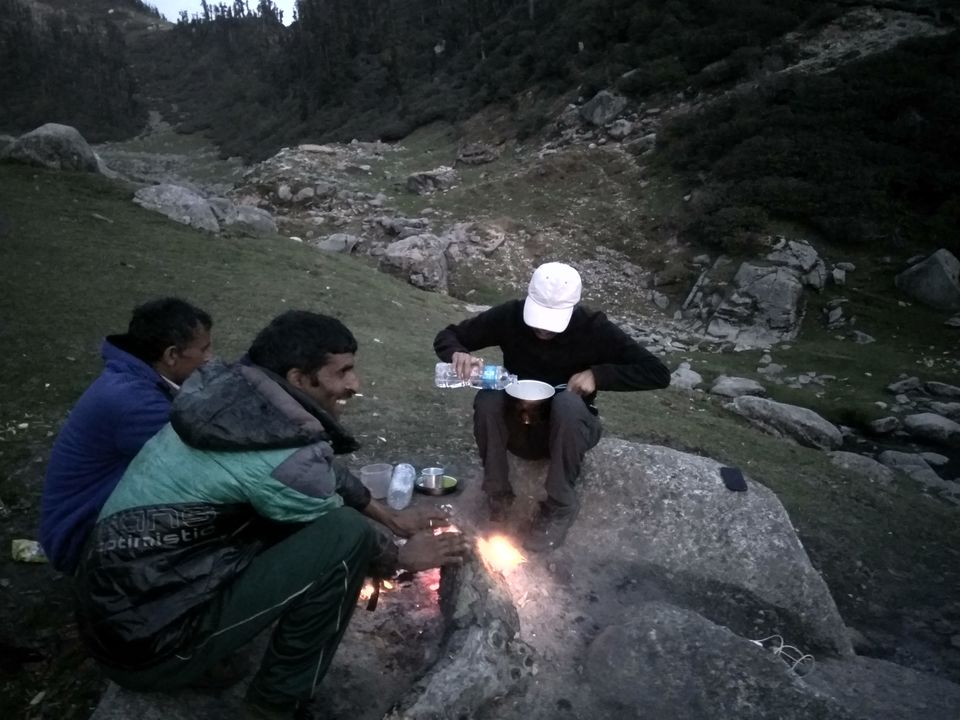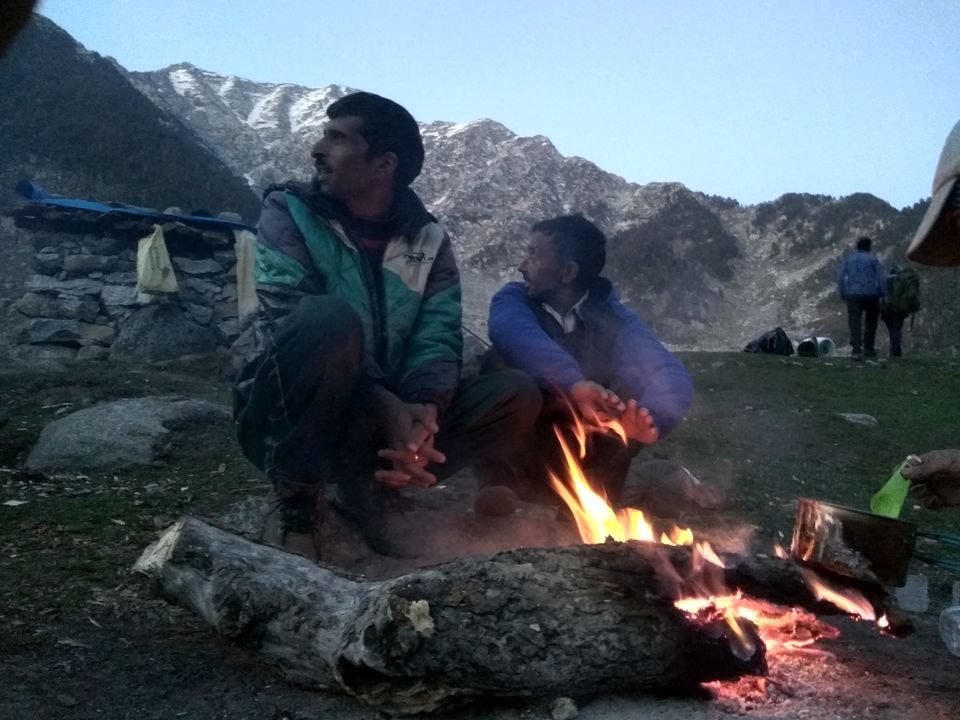 In morning we went for a hike to a distant range to catch the bird eyes view of the lake. However Sheru was nowhere to be seen. Perhaps he had left with some other trekkers (or clients !) I guess. We trekked back to same route to reach the village by late afternoon. Without getting into more complexity of reaching the nearest village for buses, we booked a taxi straight away to Dharamshala. Buses are easily available for Delhi from this town.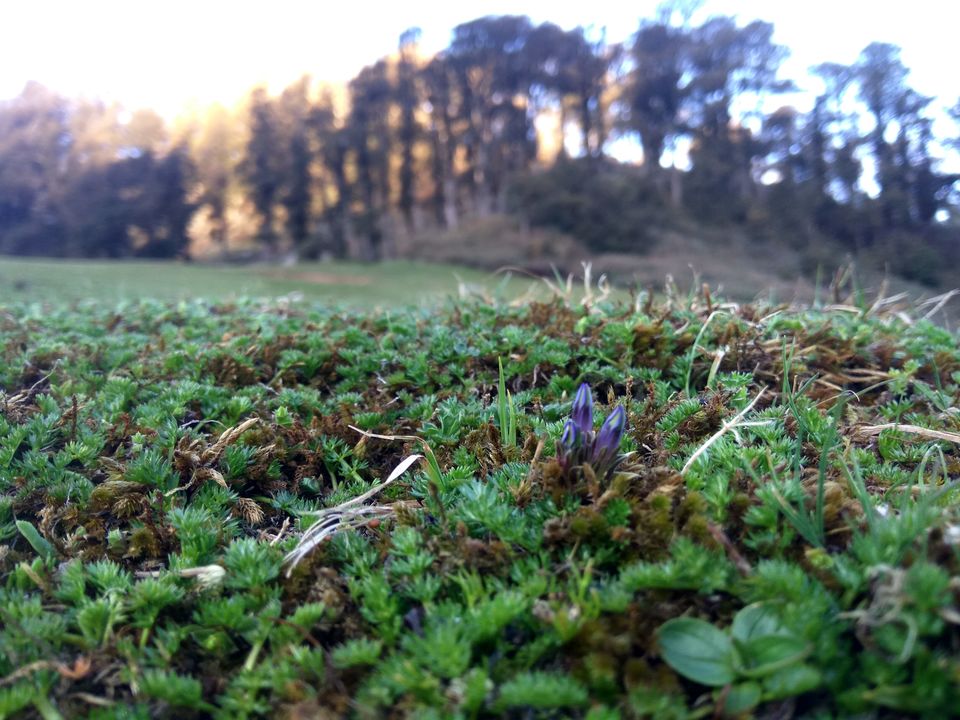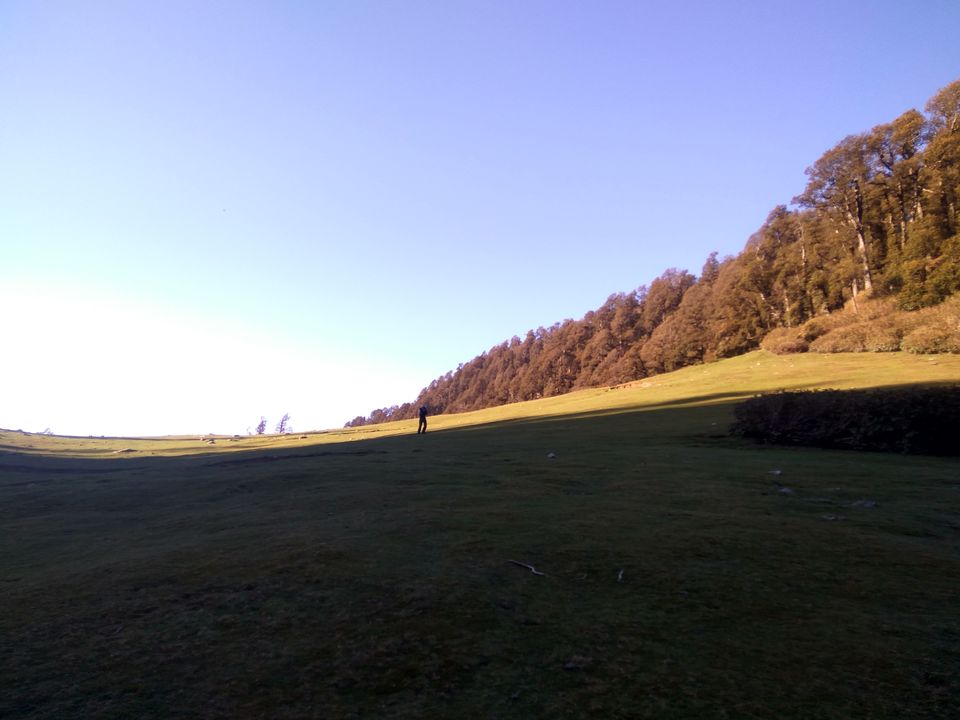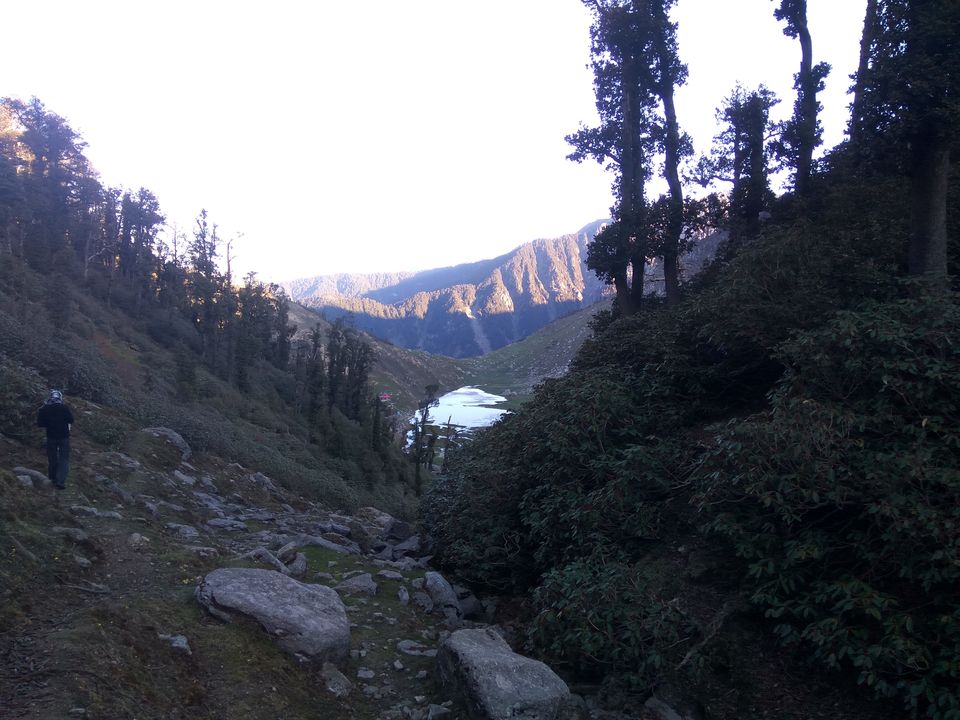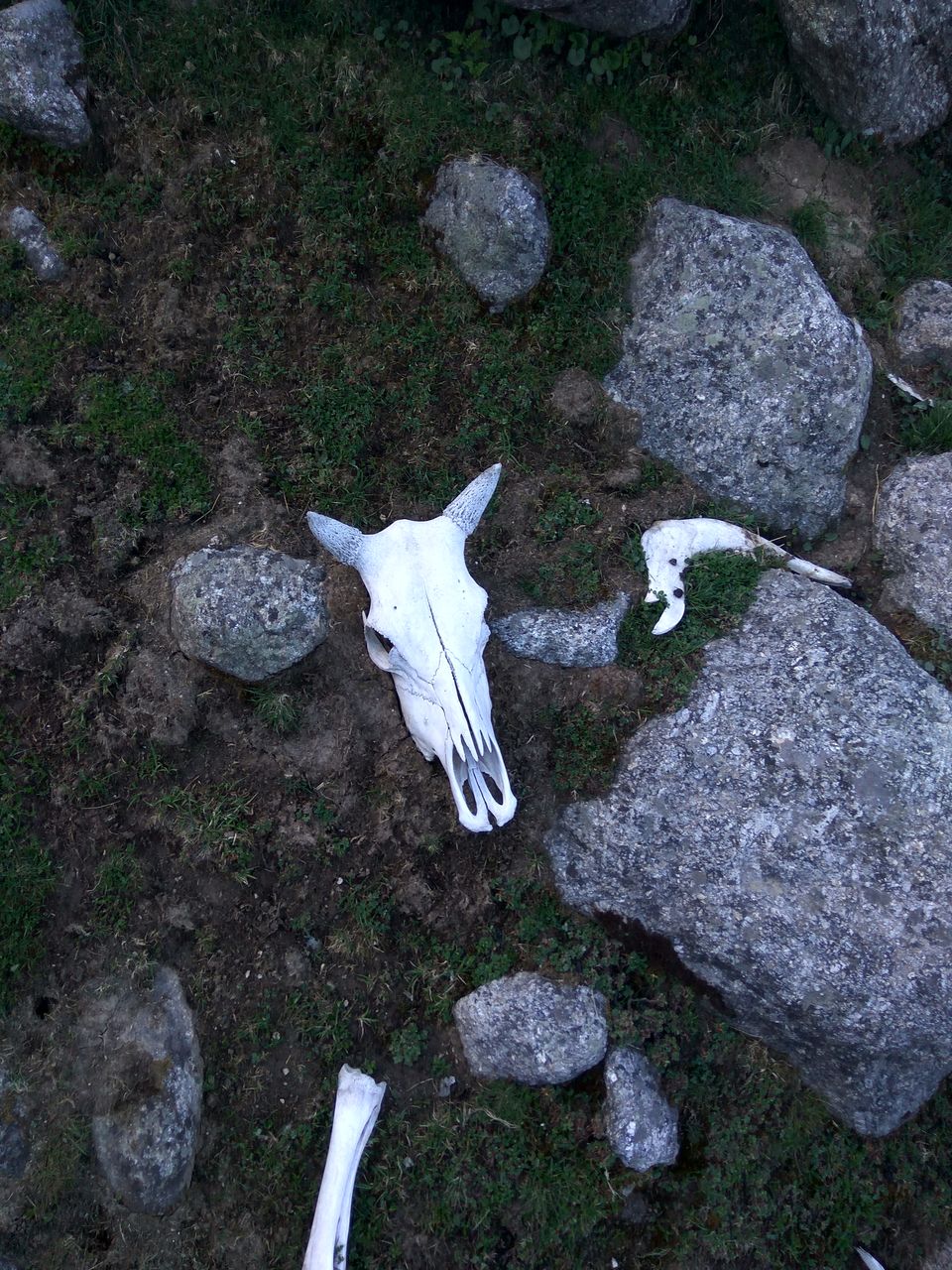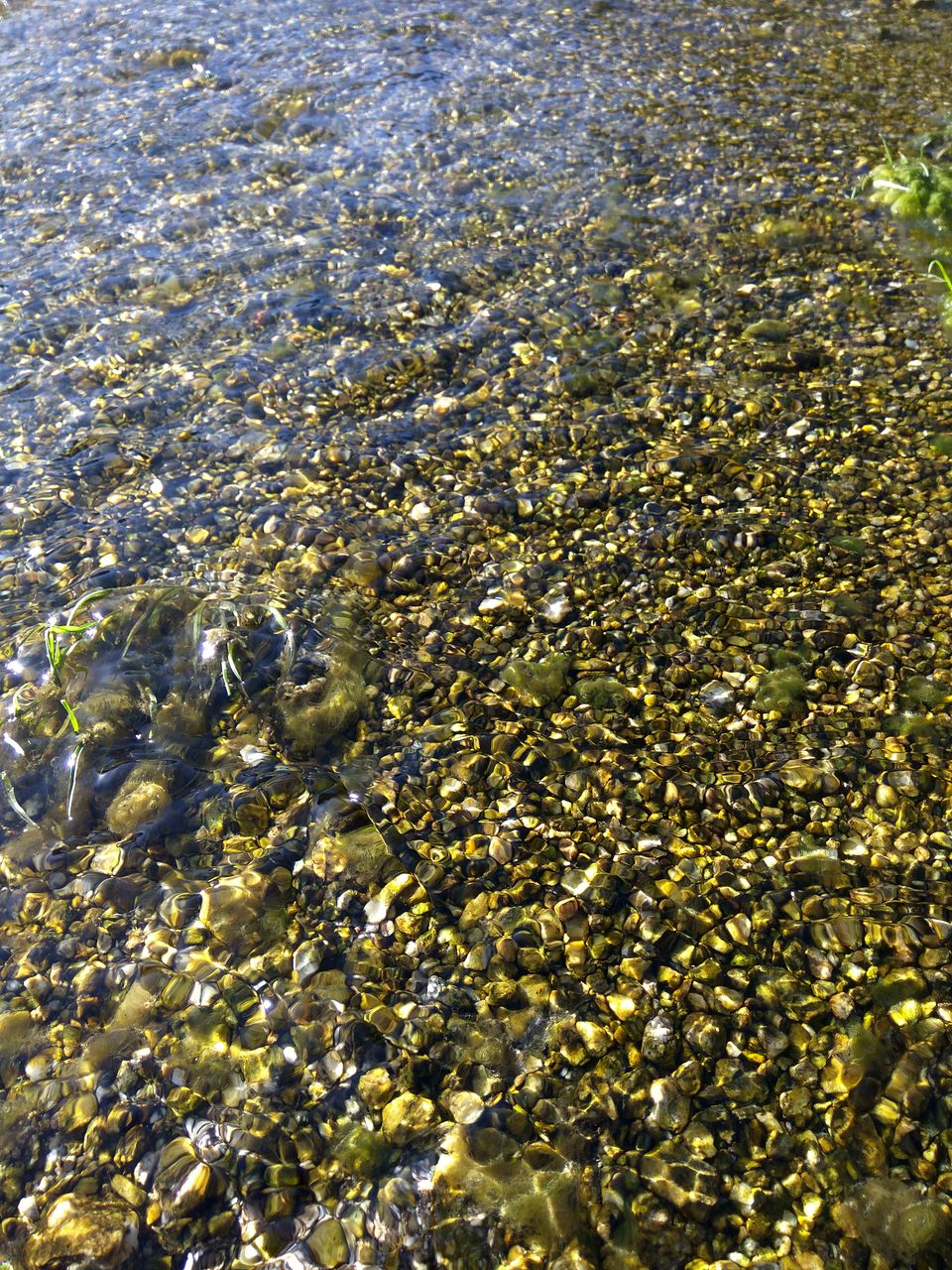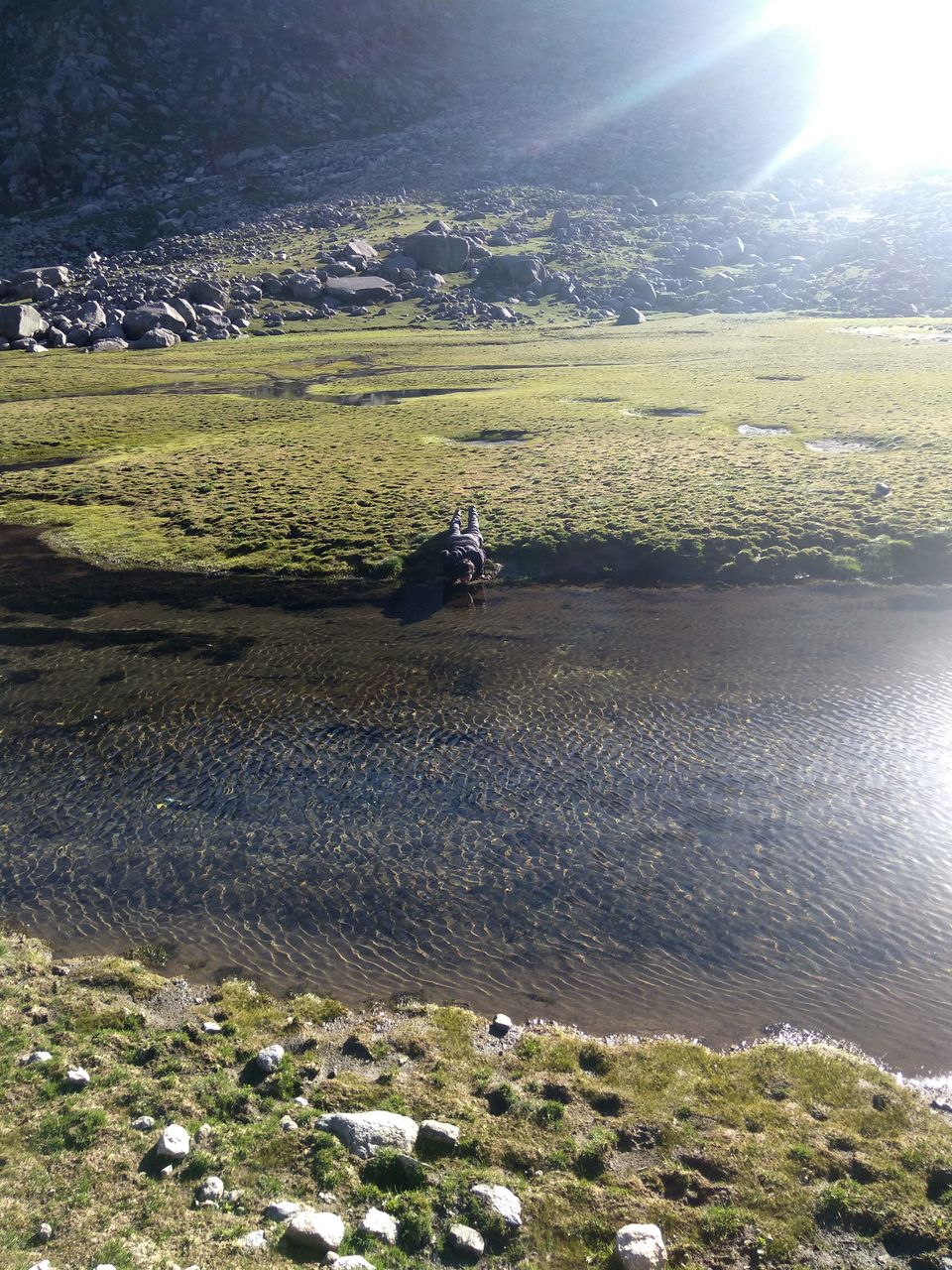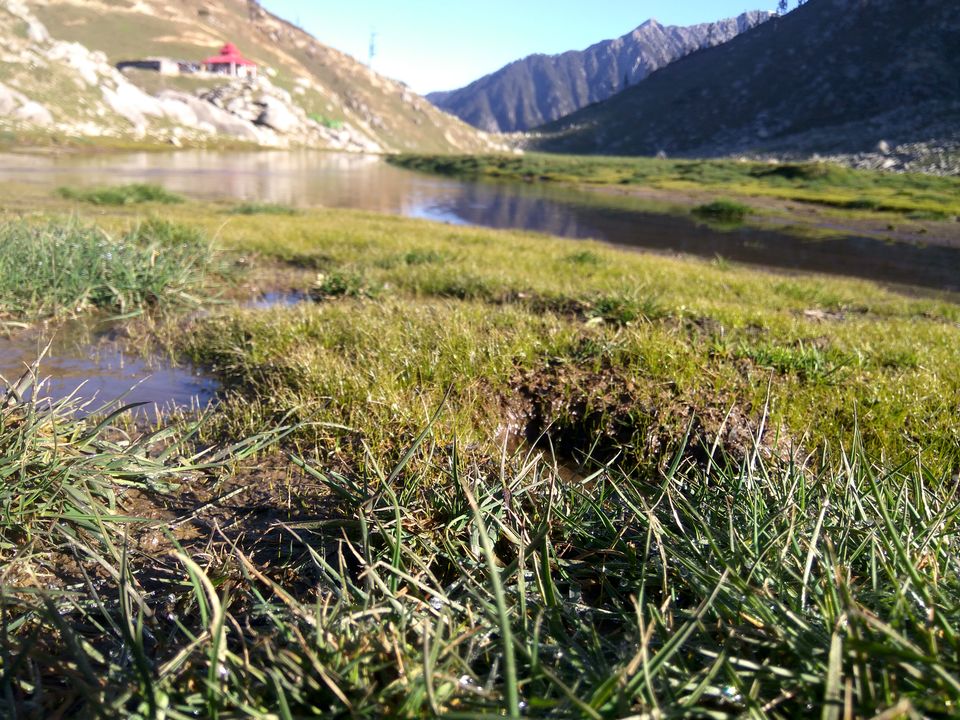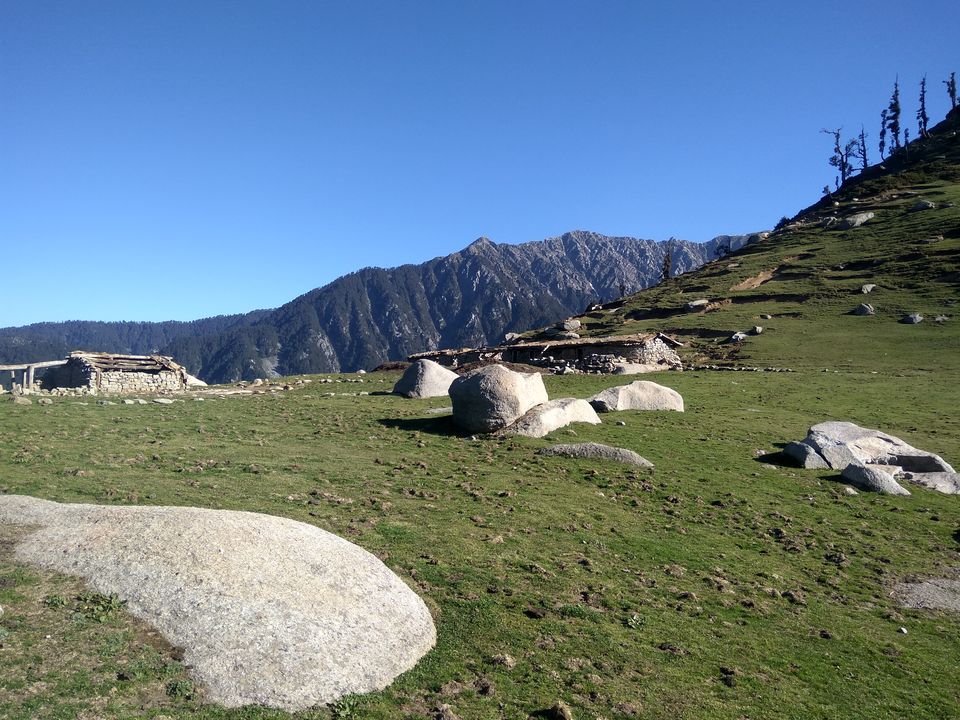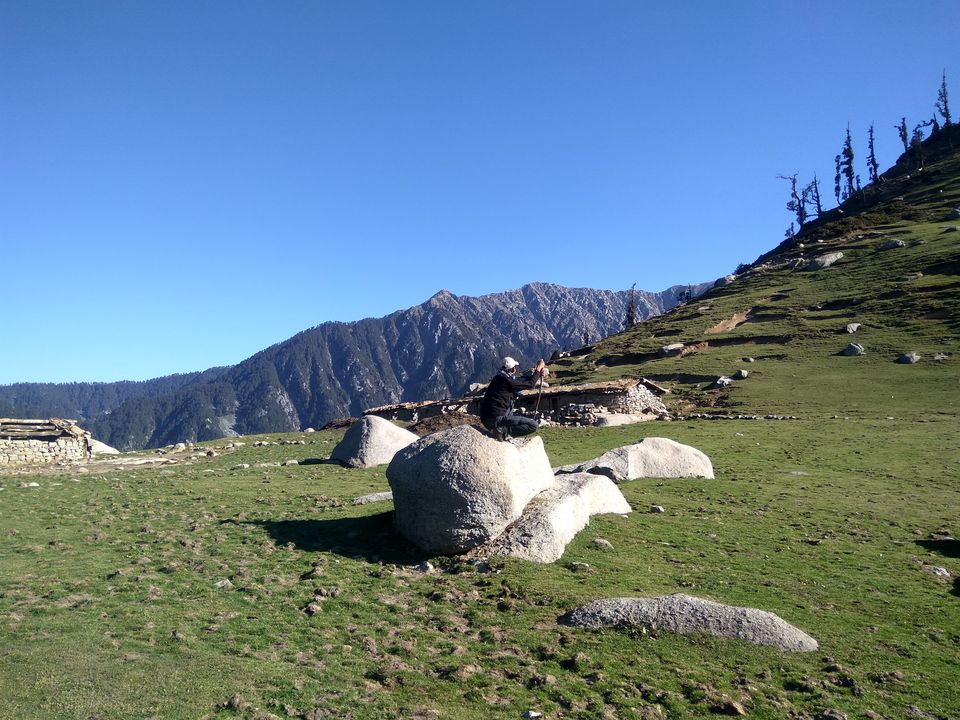 This short trip was unique, not only we explored few more Himalayan villages, mountains and lakes, but got to meet a selfless soul, Sheru. A dog, who is more than just a man's best friend; a trek leader himself.