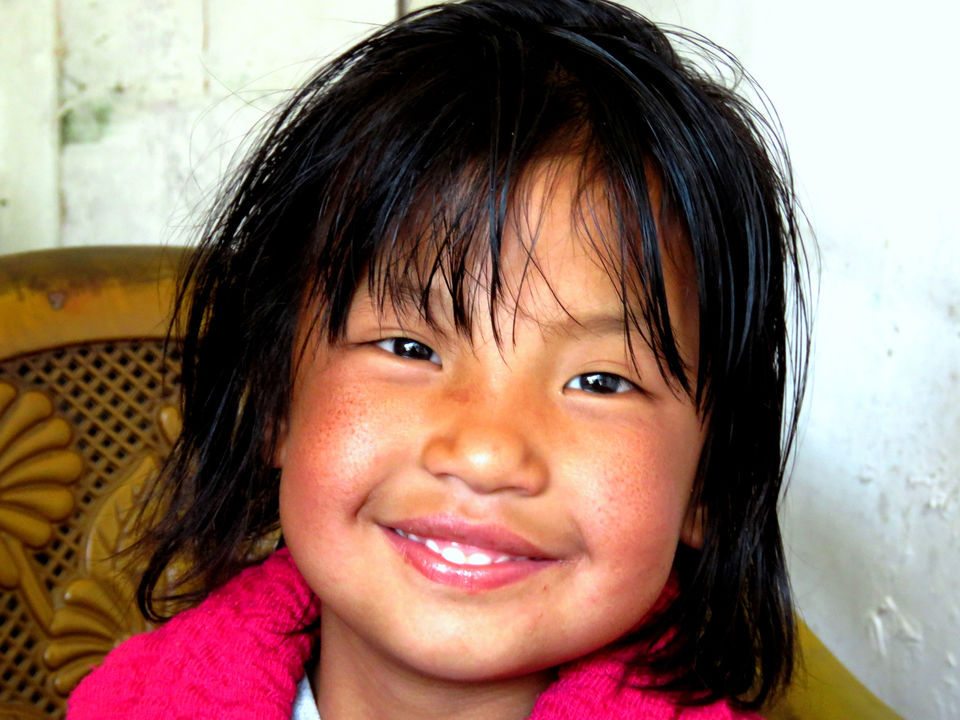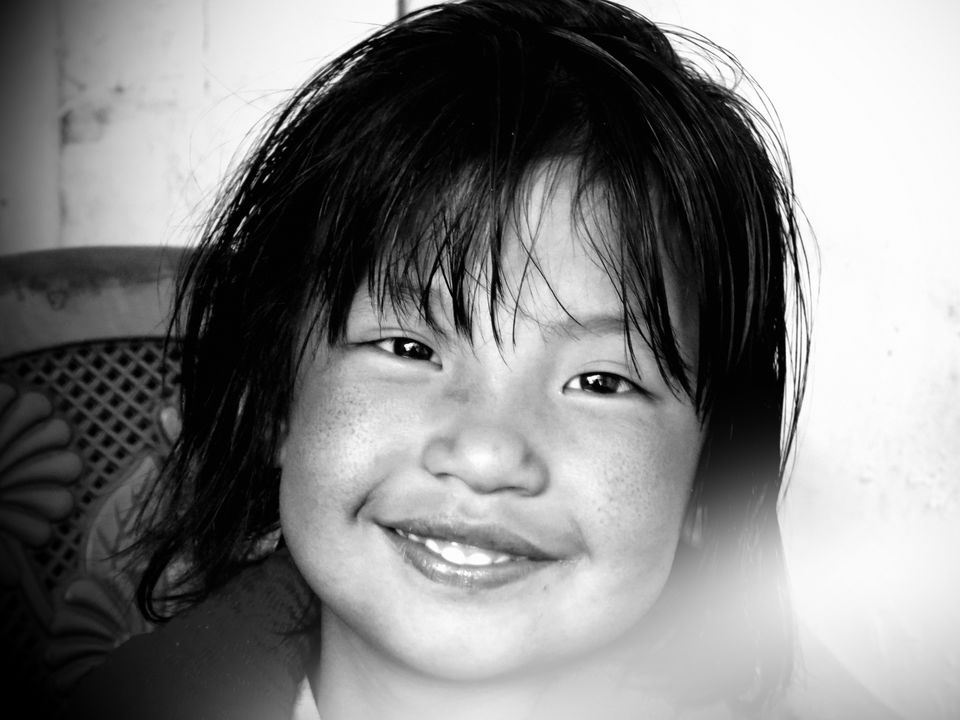 I love to travel alone. I truly believe that traveling alone is the best way to travel. When you are traveling alone, you automatically get more focused on the things around you, than on the things done by people with you. Your perspective is open to more, which I believe make you a better traveller. Your whole journey gets more intriguing. There is an additional benefit for solo women travellers, I believe, as locals are more willing to help women, making it that much easy to meet more people.
During some such travels, I have met some of the most awesome people, which I would have missed on meeting had I been with someone. Here I am sharing some such stories of meeting some wonderful people.
The best lunch ever :)
I was doing some local sightseeing in Manali. After climbing up a hilly road, for what seemed like ages, to reach a temple, I was exhausted. Just then I heard a sweet voice murmuring, 'Chicken momos! Chicken momos!' I instinctively looked backed, not just because I love momos, but also because of the sweet, innocent voice of the girl who was trying to sell the momos. Unfortunately, and partially because of my tiredness, I was not able to find out source of the voice. I simply proceeded to the temple, was began to keenly find the momos shop while returning.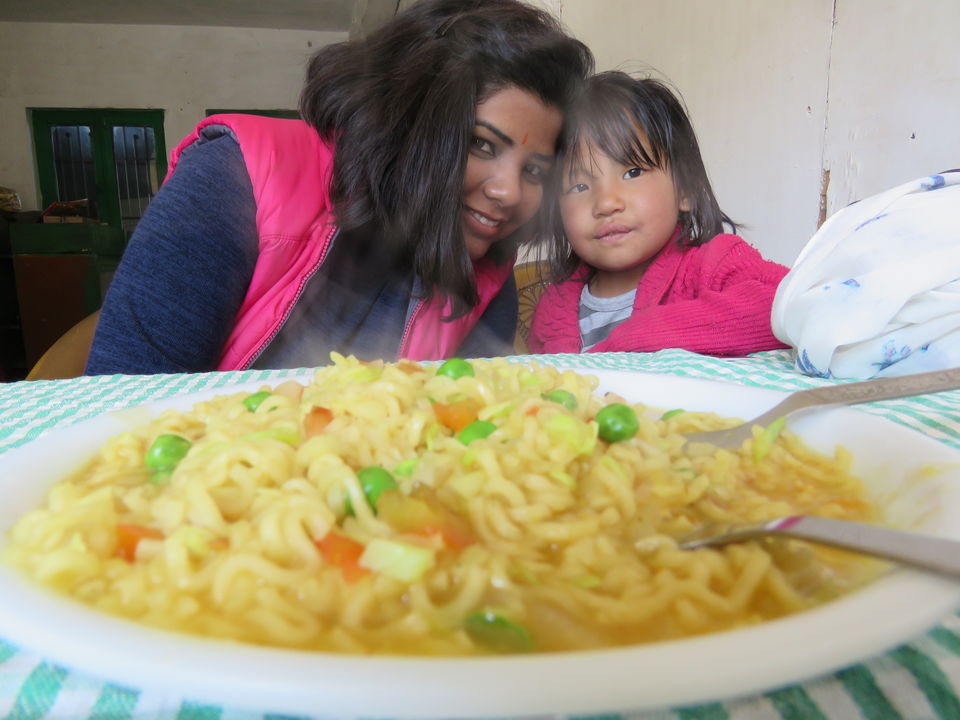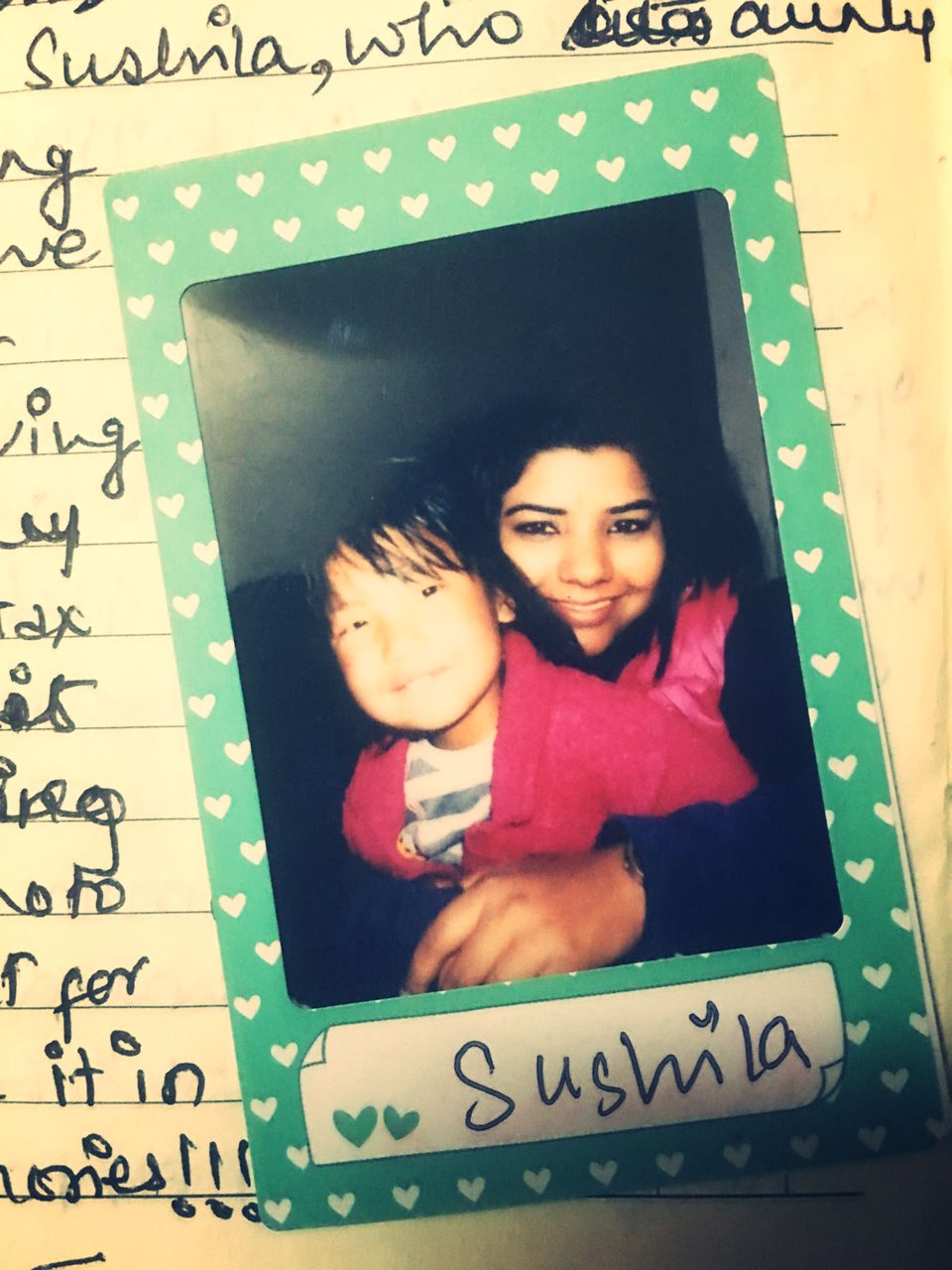 I was extremely happy when I eventually did locate the shop. The sweet voice belonged to Susila, a five year old girl, who helps her aunt at the food outlet after school hours. Her cute pahadi accent, small, twinkling eyes and a smile worth millions, made me fall in love with her instantly. While conversing with her, I managed to gobble up three plates of momos and a plate of Maggi, but not alone. I shared some with Susila too. I took a couple of shots of her with my digital camera, for memories, and then one with my instant camera. To Susila's surprise, the mysterious box instantly printed a photo, something she had never seen a camera do before. She was so excited to see herself in the photo, that I could not resist from giving her the pic, and clicked another one for my collection. The happiness on her face was all that was needed for my exhaustion to vanish!
Reward for my ignorance
About a year ago, I was walking aimlessly on the Mall Road of Shimla. I came across a board of an antique shop by Maria Brothers. I had never seen an antique shop with my own eyes, and had to simply see this one. As I started walking in the direction of the shop, millions of ideas ran through my head. What things would I find in the shop? Would something be worth buying? What would be the rates? I hope I am carrying enough money to buy something in case I like something at the shop.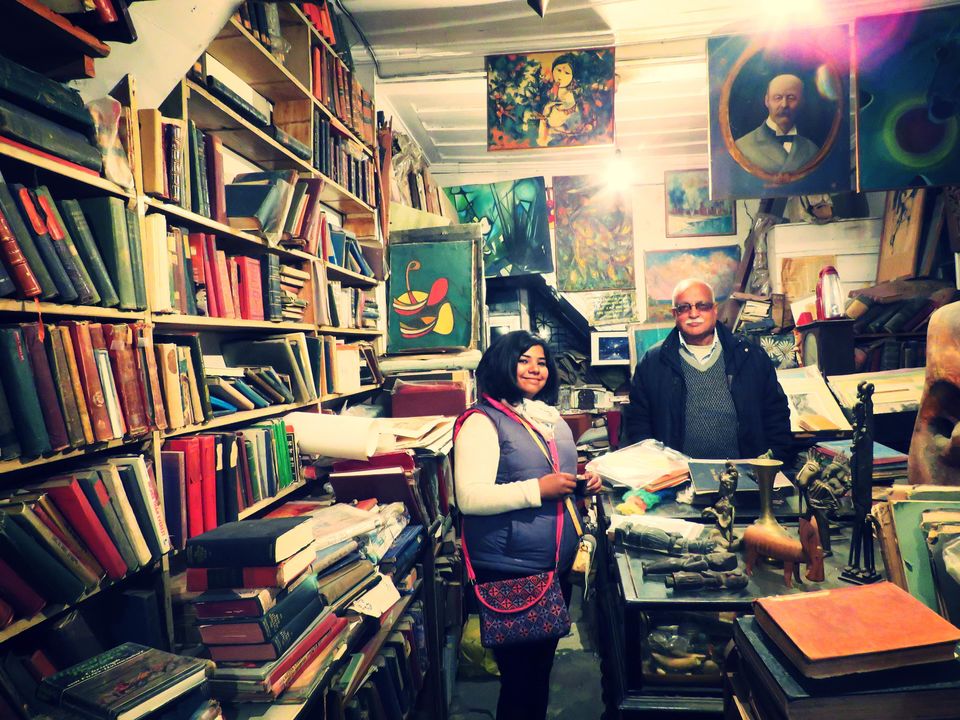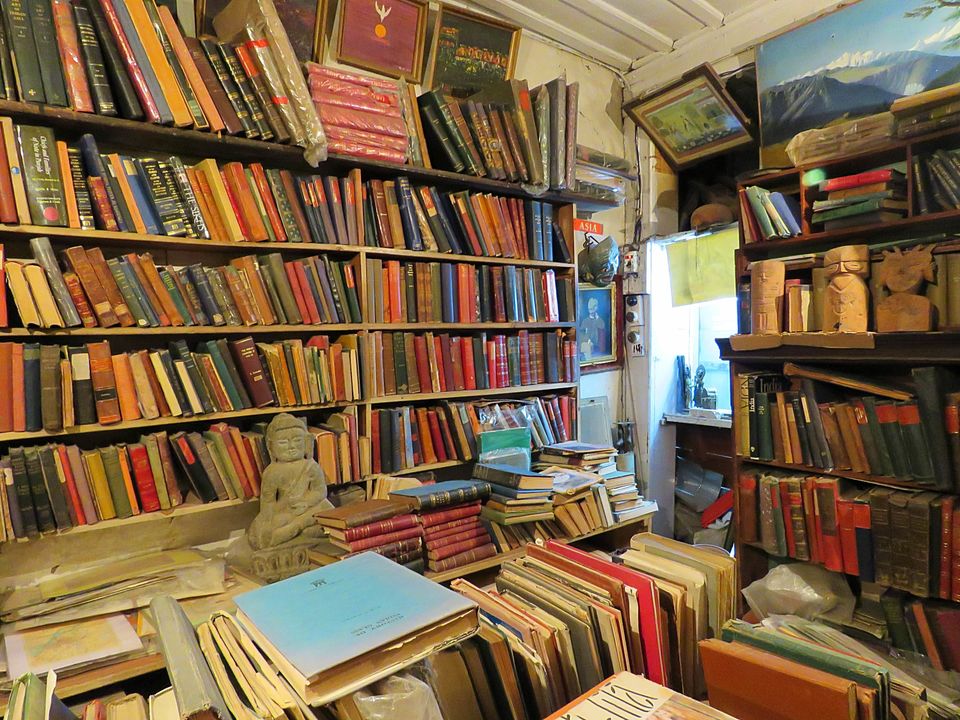 I first thing I noticed on entering the shop was the amount of dust in the shop. But somehow it all seemed like a beautiful mess! In the mess, I could see books, maps, artifacts, paintings and so many other things. I started my exploration by looking at some really old books and paintings. The owner of the shop checked on what I was looking for. 'I don't know,' I replied, 'I am visiting this kind of a shop for the first time. What should I look for?' He immediately understood that I don't know anything about antiquing. He graciously started explaining to me all about antiquing, and showing some old maps and books, which he mentioned were collected by his grandfather and great grandfather! I found some postcards to my liking, but took a couple photos of the shop along with the owner to add to my fond memories!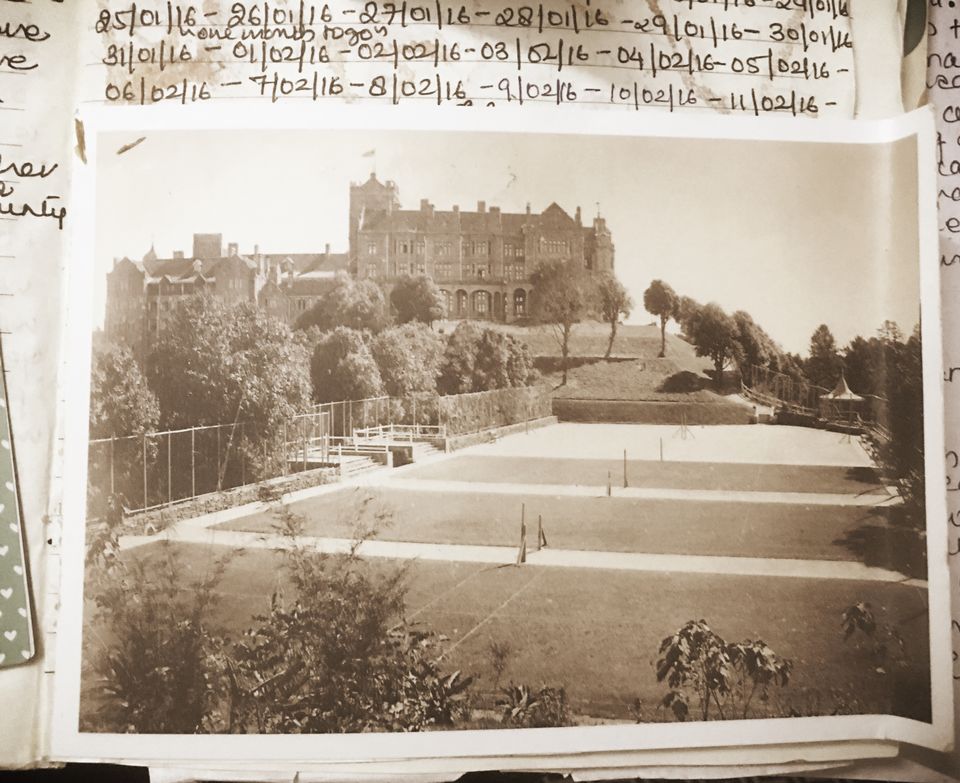 The cycle-saver
I have always found people in smaller towns and villages friendlier than people from the big cities. It is probably because they have more time on their hands, or may be because they have not been exposed to the vices we city people face in our everyday life. During my visit to Tadoba, in Maharashtra, I happened to meet one such a friendly shepherd.
I was visiting the forest during the monsoon period, and so wildlife-viewing was not a priority for me. So I had taken a bicycle from the resort where I was staying, and was enjoying the sights of the country side. I stopped to take some shots of the lush green fields, and carelessly left my cycle on the road. When I returned, I was shocked to see my cycle missing. But I soon spotted it with an old shepherd a little distance away from where I had parked it. He had seen me leave the cycle on the road, and had actually taken it off the road to save it from a rash tempo driver! As I approached him to thank him, he grinned at me with the innocence of a toddler, something that is forever etched into my memory now. He offered me some pieces of jowari rotis as we shared our philosophies, and little parts of our lives. I gifted him an umbrella the next day for saving the cycle. It would be an overstatement to say that I came back to my room a changed person after meeting the shepherd, by he definitely touched me somewhere deep in my heart to create a very fond memory.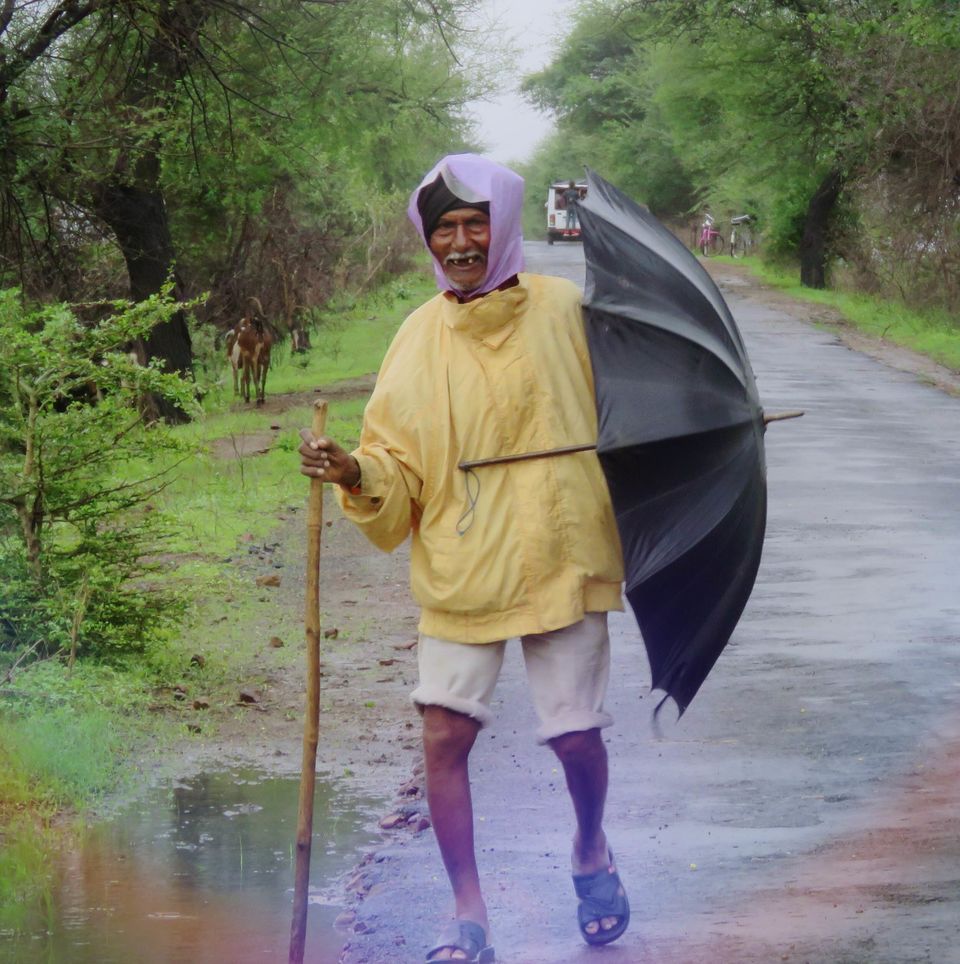 Growing up in a big city, like Delhi, had made me somewhat of an introvert. Meeting these people not only taught me to talk more to express myself, but also to be helpful and compassionate, even to a stranger in front of me.
I urge everyone to travel, not just because of the destination, but simply to meet new people and create some amazingly interesting bonds.