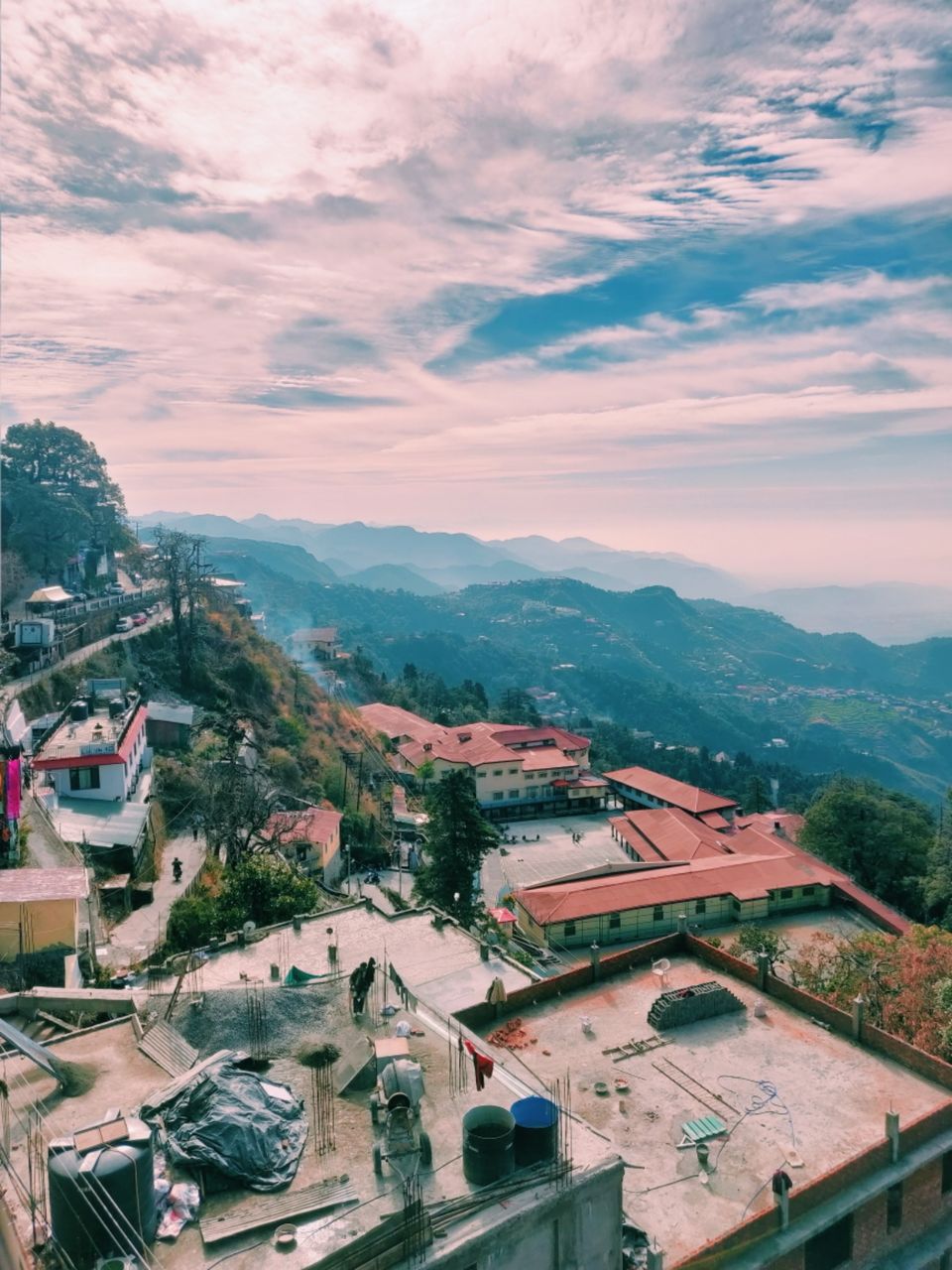 I reached Mussoorie enjoying the weird yet amazing feeling in my stomach with beautiful scenery beside me and ignoring the puking. I had already booked a hostel called bunkotel, which is exactly in front of the ropeway on the mall road. The hostel was kinda shady, but they had amazing posters and comfortable beds. I went outside my room and rented a bicycle. I was enjoying my bicycle ride at the mall road and the temperature started getting lower and lower. I went to the world famous lovely's omlette center. He invited me in and asked me to put my cycle in front of his shop. The shop has only one table, it can accommodate up to 7 people. As you enter the shop, you will see various articles about him and his shop, various old photos of Mussoorie, and much more. If you ever visit Mussoorie, you should not miss this. The man takes a leave off and makes omlette just for the school kids and it is completely free for the kids. The omelette here was far better than my expectation. The cheese just melts into your mouth.
After a good omlette, I had to give my cycle back. After giving back the cycle I went to my room, took a bath and head out for Kalsang restaurant. This restaurant was opened by a guy who worked in schools making food for students, then he opened a stall of momos, and now he is here with his restaurant with the main branch in Mussoorie and the other one in Dehradun. According to some foodie people on Youtube, Instagram, and Zomato, Devil's momos were quite a thing here. It was a bowl of large momos dipped in a hot and spicy thick soup. The taste was amazing, though it was not that spicy, the momos and the soup was perfectly cooked. After this, I started to explore Mussoorie. As it was February, the wedding season has just got over. I could see several freshly married couples. Hands full of bright bangles don't match with the modern attire of jeans and jackets, but you have to wear the bangles for traditions. I could see several large families discussing where would they go next. I could see several locals playing cards and carrom at nooks of the town. I could see a group of youngsters, who came here just for a road trip and alcohol. Well, the temperature was almost 0 degree and I only had a jacket and my t-shirt on. I had to buy something to cover my face, So I bought a muffler, which suited me very well and was very warm also.
I started exploring cum noticing various kind of people. It was getting colder, So I decided to take a hot chocolate break at Chick chocolate. This was hands down the best hot chocolate I have ever drunk. It was out of the world. The wooden decor was extremely beautiful. There were posters of some amazing movies and dome legendary music artists. They keep changing the posters regularly. After a cup of hot chocolate, I was ready to explore some more but as I started walking, my eyes started asking me for a rest. So I decided to sleep because the next day I was going to hike to the Laal tibba, Mussoorie's highest peak.