However much I love traveling, there's always some apprehension associated with travelling to a new place. If you don't have all your documents in place, it can be a very painful experience. Hence, you need to take care of the mundane stuff before you can really have some fun. A lot of us travel to the US either for work or as a tourist. Now, going as a tourist is probably not nerve-wracking. But, if you're traveling for work, and it's your first time, you can be a little nervous. It's always good to have a checklist!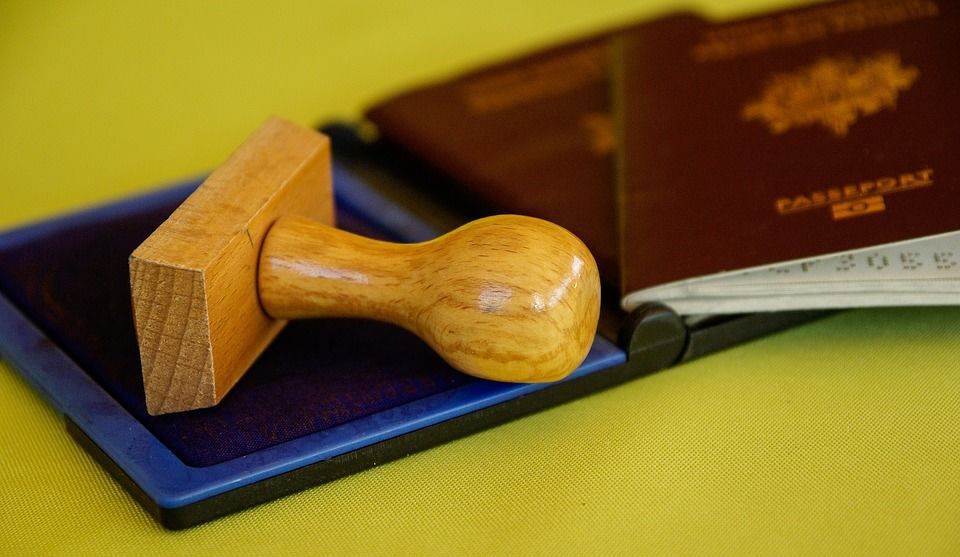 I won't go into the visa types and application processes, as that entails another blog post, but I'll try and cover the basic things you may need. Once you're done with the interview and you've received your visa (Congratulations!), following are some of the queries you might have:
Q.) Where can I get Forex from?
Ans.) Now, you can choose to either take a Forex card, or you can just take cash with you. Typically, your organization would be providing you with this, and you can follow the guidelines to procure the card/cash from your company.
If you do need to take it from an external agency, I've found Book My Forex to be quite useful. You can raise a request, and they send an agent to your place to deliver the cash/card to you directly. You can pay them via offline or online means.
Q.) How do I get a SIM card?
Ans.) You can take a SIM card from India, or you can pick one up in the US. If you plan to take one from India, Matrix usually has good plans. Some people prefer to pick up the SIM cards at the airport. You can do that if you're sure you'll get time. But, you never know what can happen right before your flight. You might be running late due to a long queue and you may not get time to pick up a SIM. I find it easier to call Matrix in advance and request a SIM. They deliver it directly to your place as well.
The reason I take a SIM from India is because I find it convenient to be connected from the moment I disembark from the flight. However, if that's not a concern, you can take a SIM in the US. It might work out cheaper depending on how long you plan to stay. Do understand that all US SIM cards are not compatible with Indian phones, so make sure to do that research before you decide to take a SIM in the US
Don't forget to take a SIM Card Pin since you'll be changing the SIM card once you land
Q.) What do I need at immigration?
Ans.) At immigration you will be asked what's the reason for your travel, so be prepared with that answer. You should keep the following ready:
Passport & Visa
Business Invite Letter from your Office
Your Departure Flight (return from US to India) details
A copy of your Bank Statement (usually not required, but it's good to have)
A company ID/Company Offer Letter
A copy of your travel insurance
In case you are traveling to any other place apart from your place of work, make sure to answer appropriately when asked about it (for e.g. if you are traveling somewhere as a tourist after your work is done, do mention this when asked).
Things to carry with you:
1.) Adapter for connecting your devices to the US plug points.
2.) Warm clothes. Remember to check the temperature of the place you are traveling to, and carry appropriate clothes. It's good to keep a blazer/jacket/sweater with you since some areas might be chilly at night, even if it's summer.
3.) Medicines. It's not always easy to get the same medicines in the US which you get in India. The following are a must (I've mentioned the ones I usually carry, please take the ones which suit you in each category):
Indigestion: Rantac/Festal/Gelusil
Allergen: Cetzin/Allegra
Nausea: Domstal
Antiseptic ointment for wounds: T-Bact/Betadine
Painkillers: Crocin/Calpol
Vitamins: Whatever you consume daily
Any other medicine which you need (e.g. eye drops)
Also, carry some cotton and band-aids.
4.) Credit Card. Usually, an international credit card is a must, as you don't want to carry large amounts of cash. Also, some hotels will need you to provide credit card details when you check-in.
Call your bank before you travel so that they don't block your credit card when they see continuous foreign transactions.
5.) Neck Pillow if you're going to be on long flight. Frankly, they don't work for me, but they do work for a lot of people. So, give it a try!
To read more, check out my blog post at : https://whythezen.wordpress.com/2017/03/23/traveling-to-the-us-for-work-dont-stress/