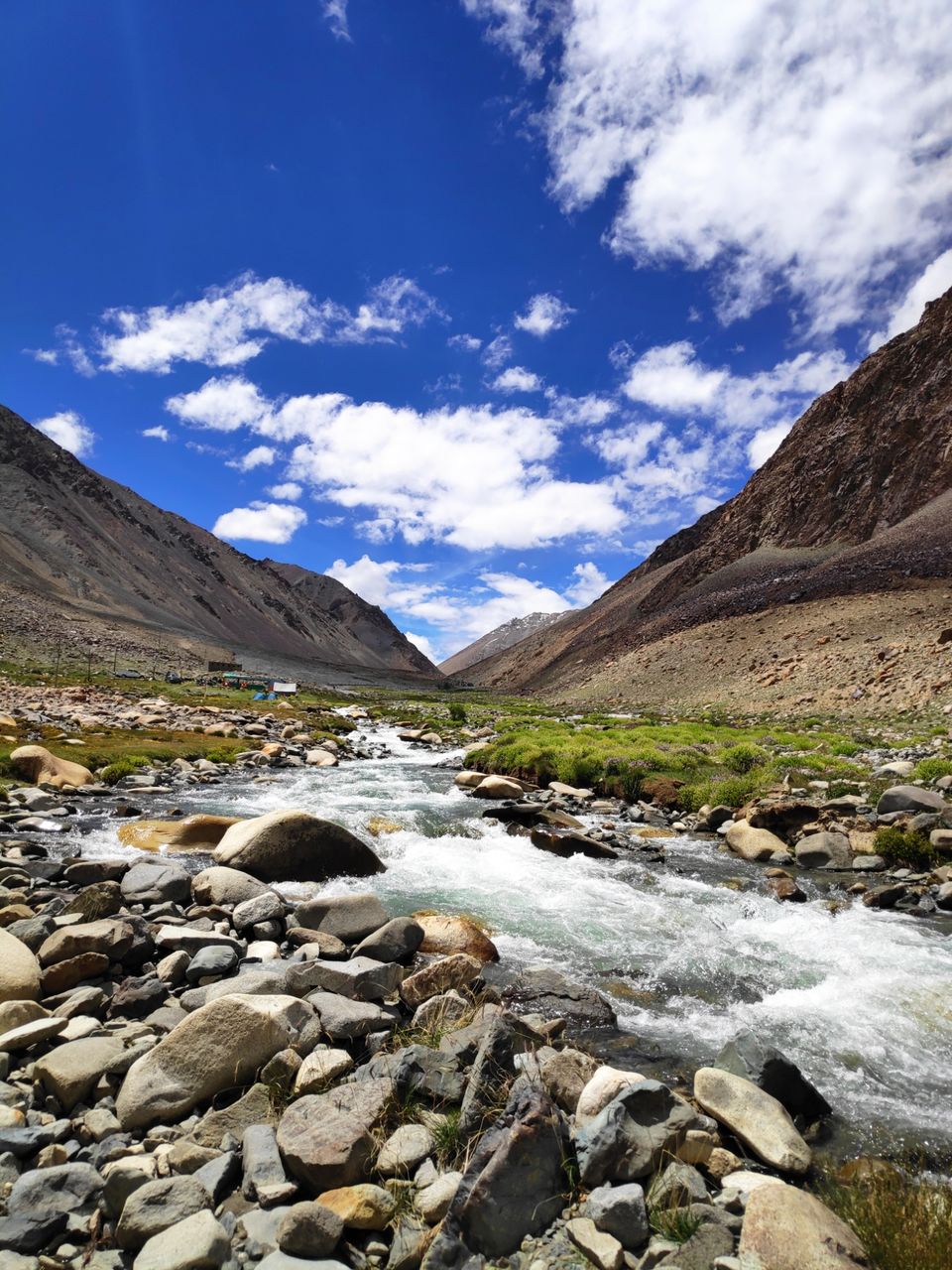 Started the trip from ahmedabad : boarded the flights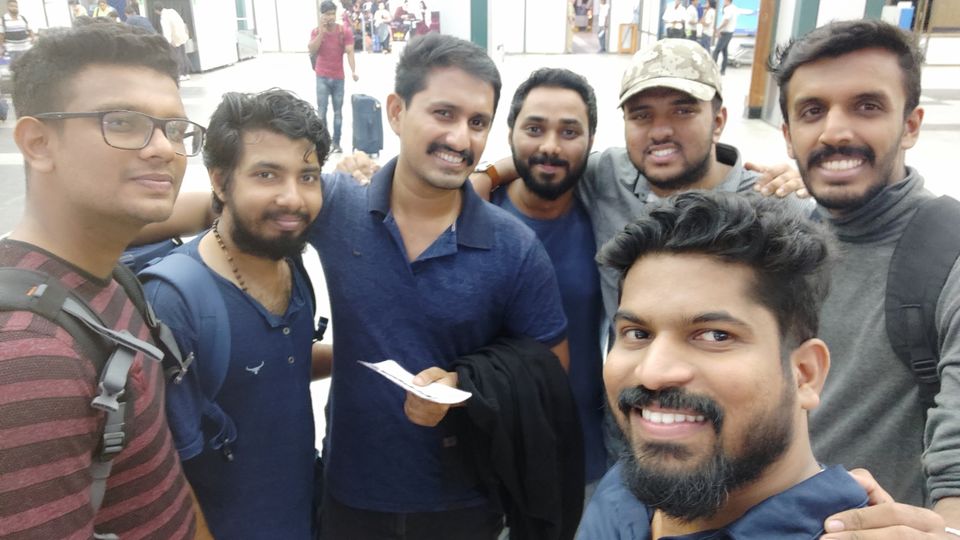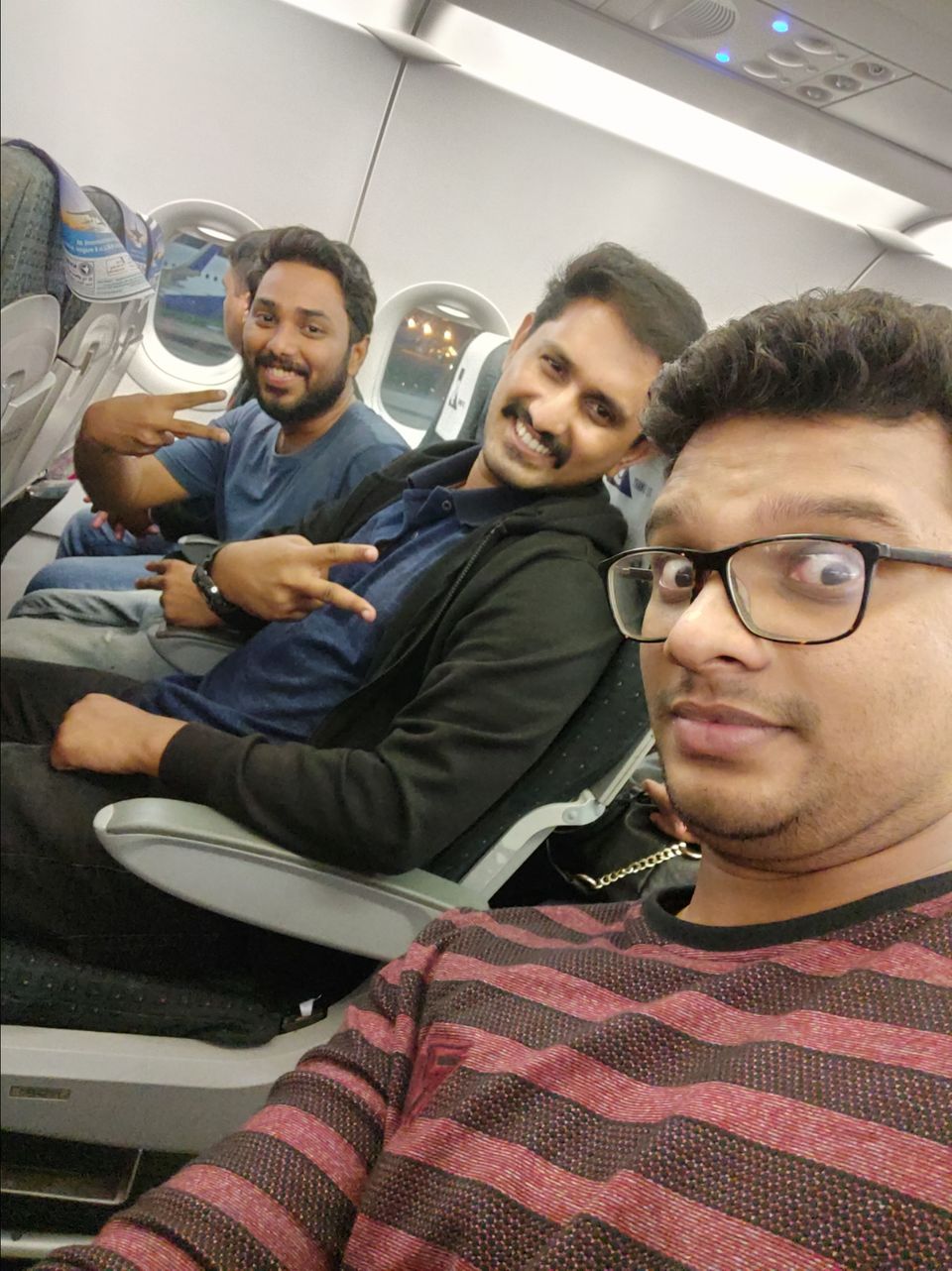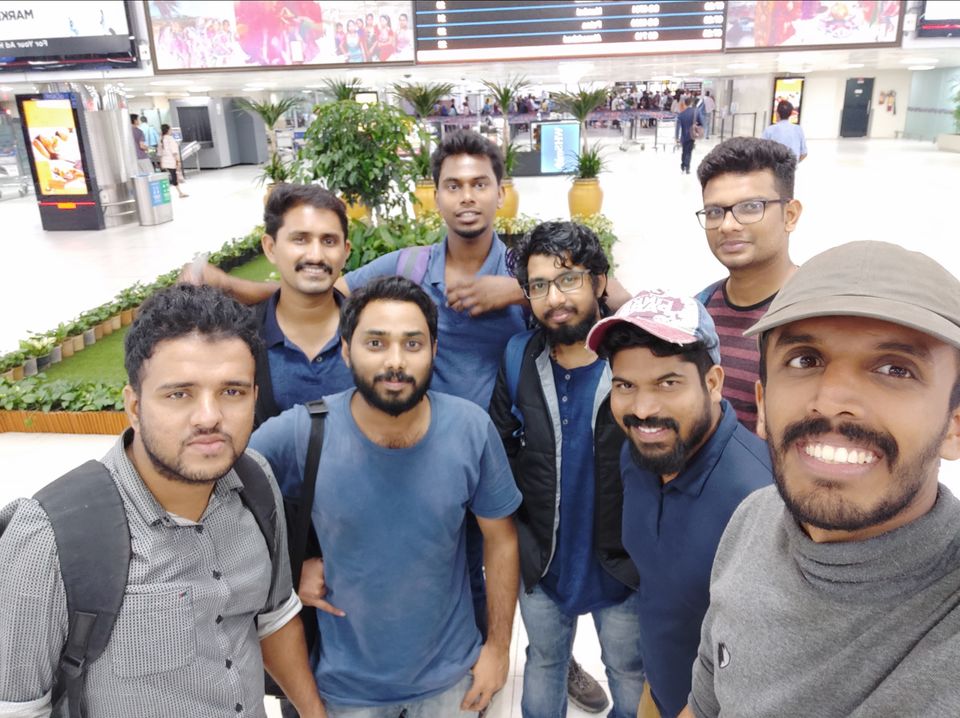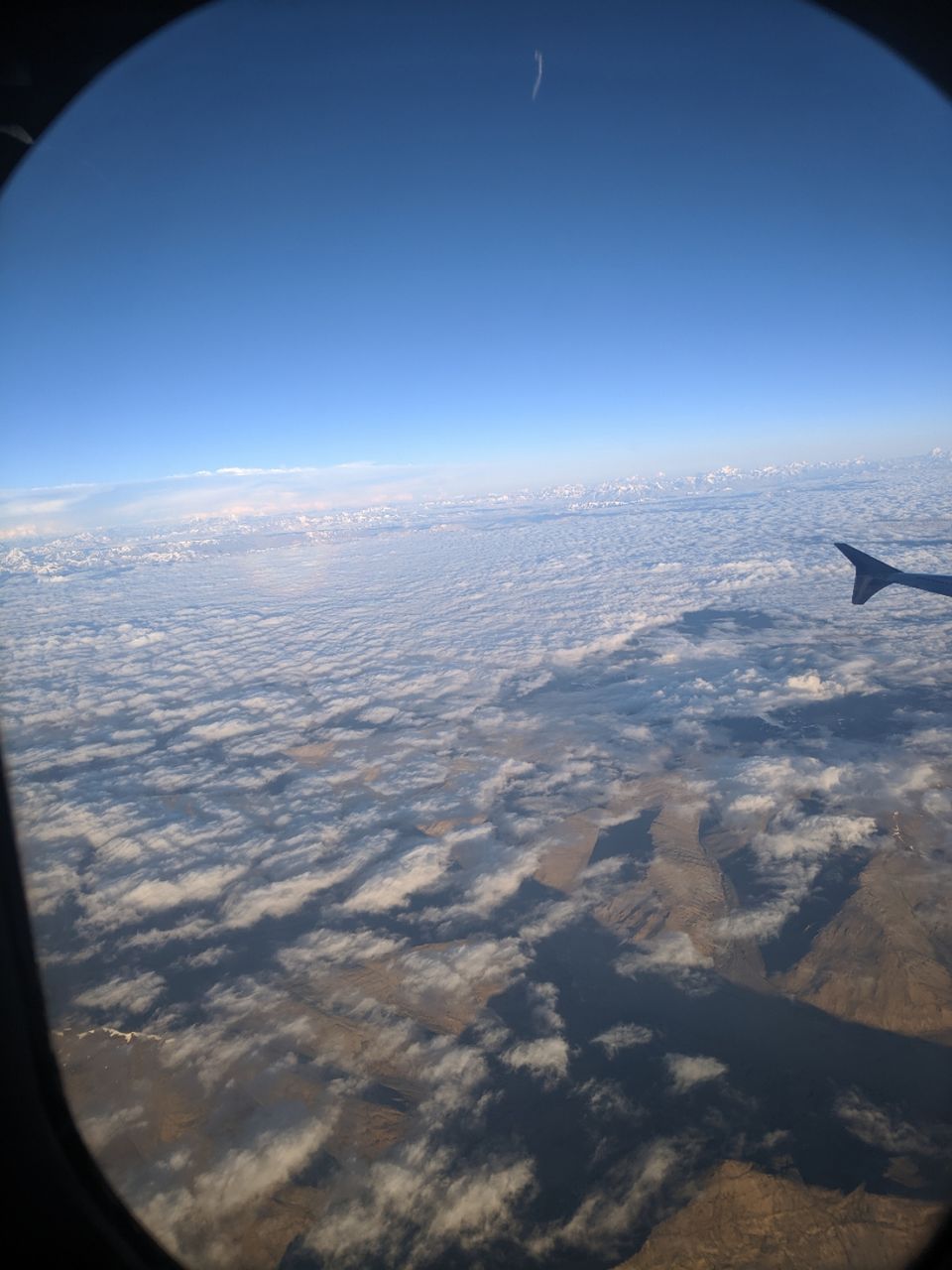 We arrived Leh in morning and trust me the view from above was fantastic - icy mountains was something that no body missed while in the flight.
Our tour was actually a package by the firm named Rentrip. They came to pick us up and dropped at our hotel for stay - first we needed to adjust to the new environment so a days rest for today dont forget to take dimox buddies it helps.
The stay was comfortable n we took a nap til afternoon . Had lunch and in the evening we roamed the streets of Leh .
The local market could get you some good antiques and necessary things for the trip.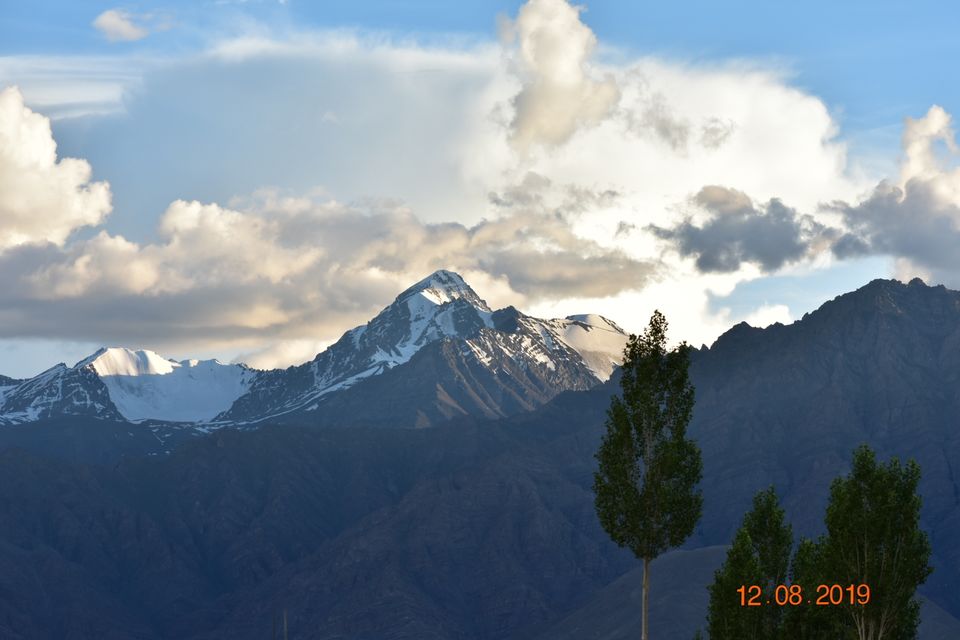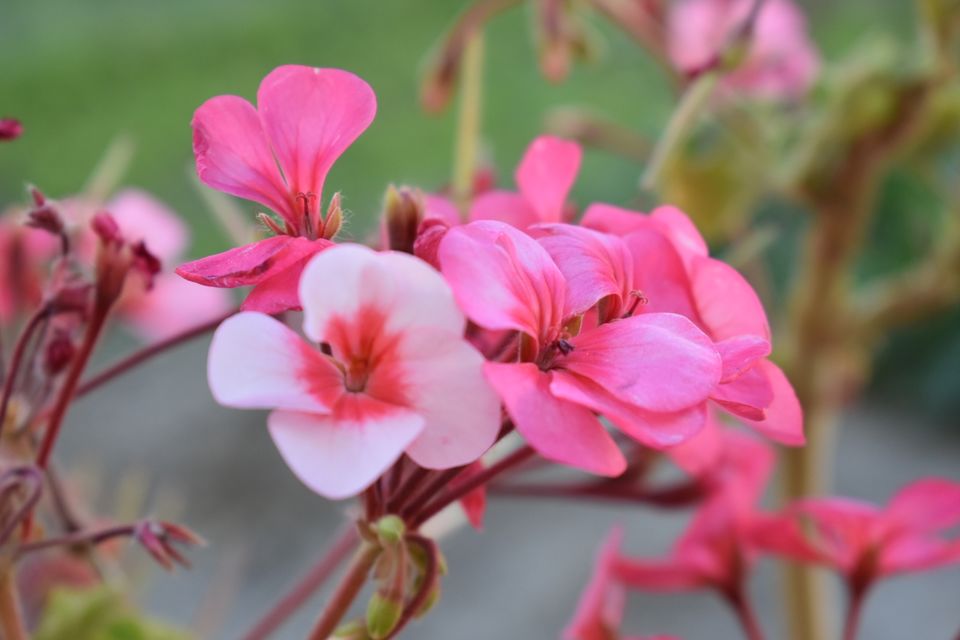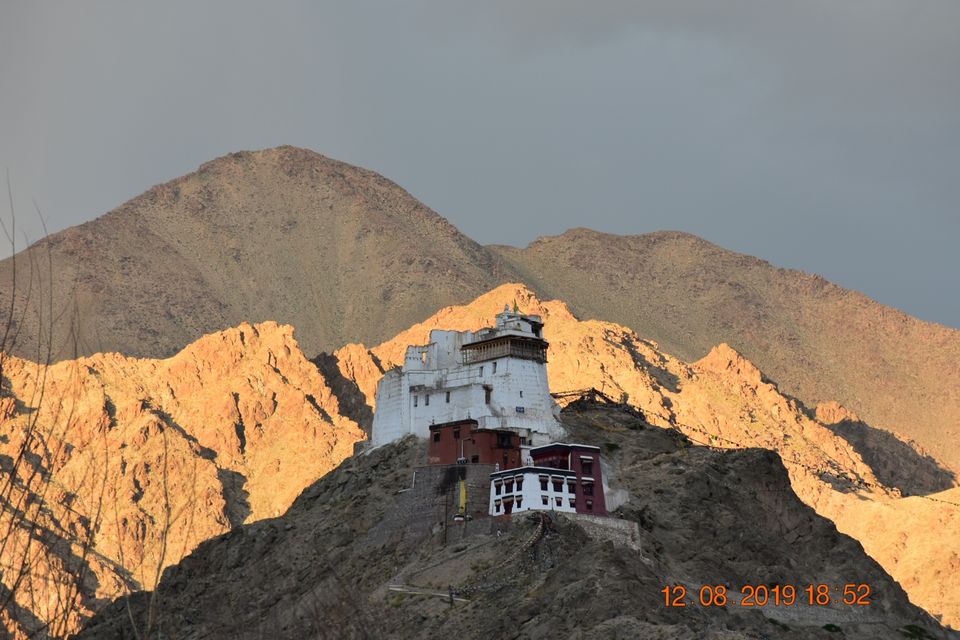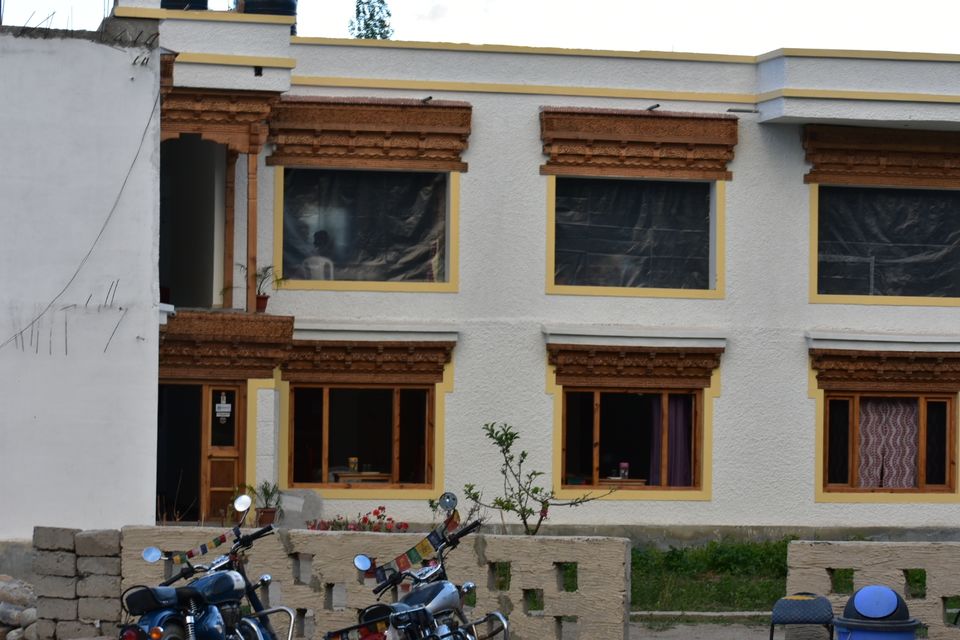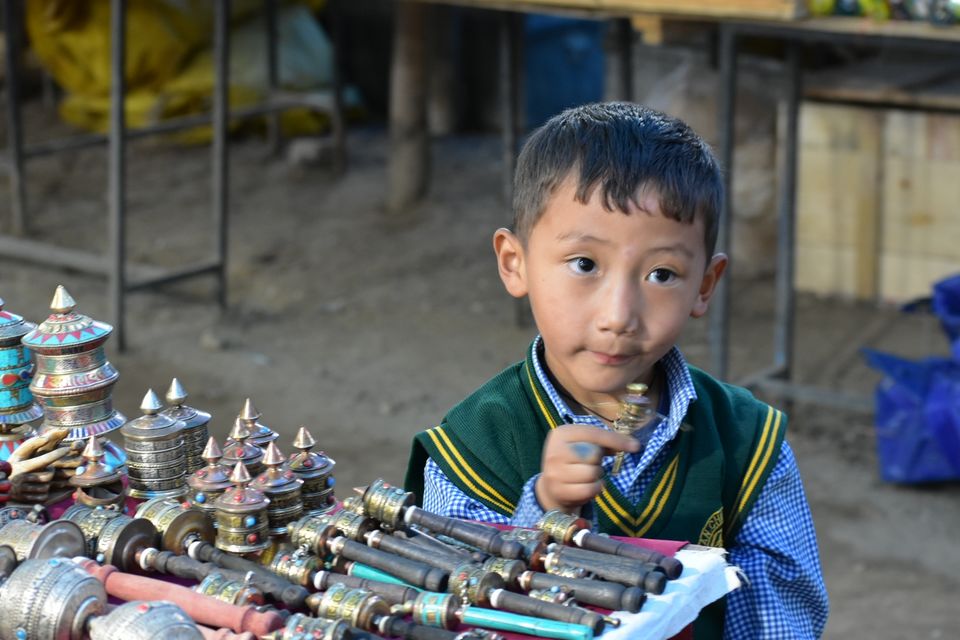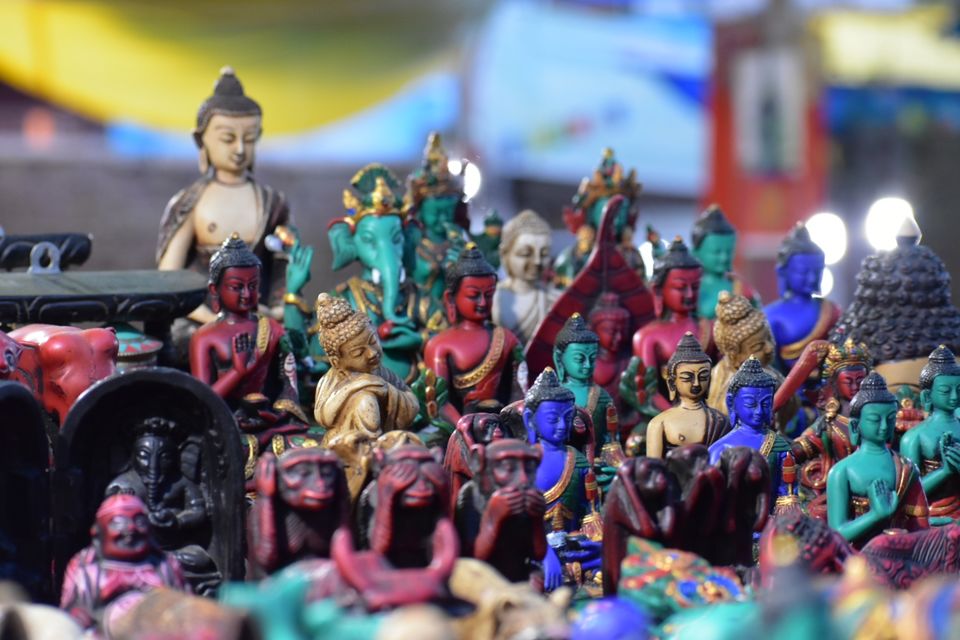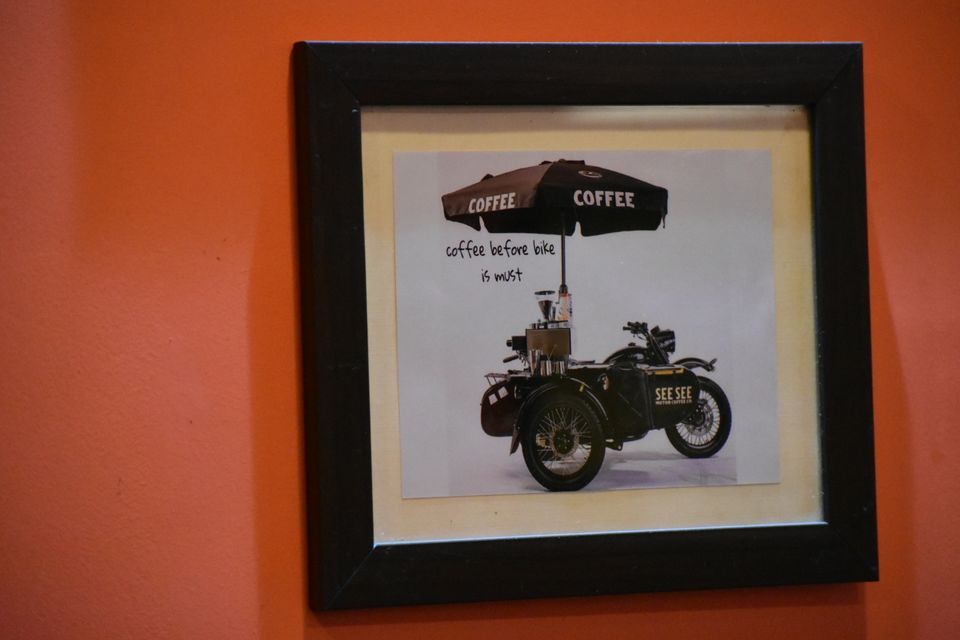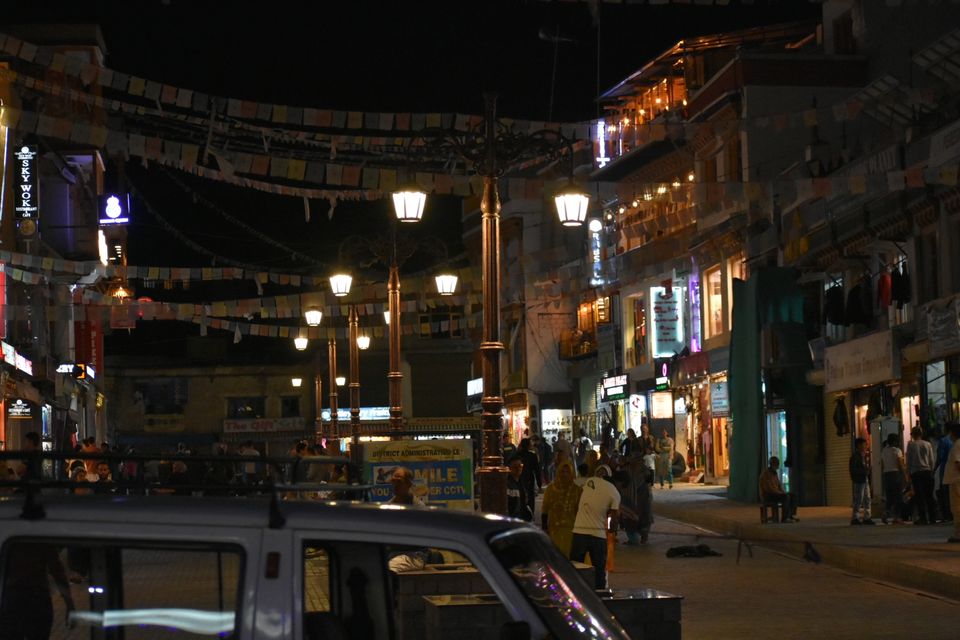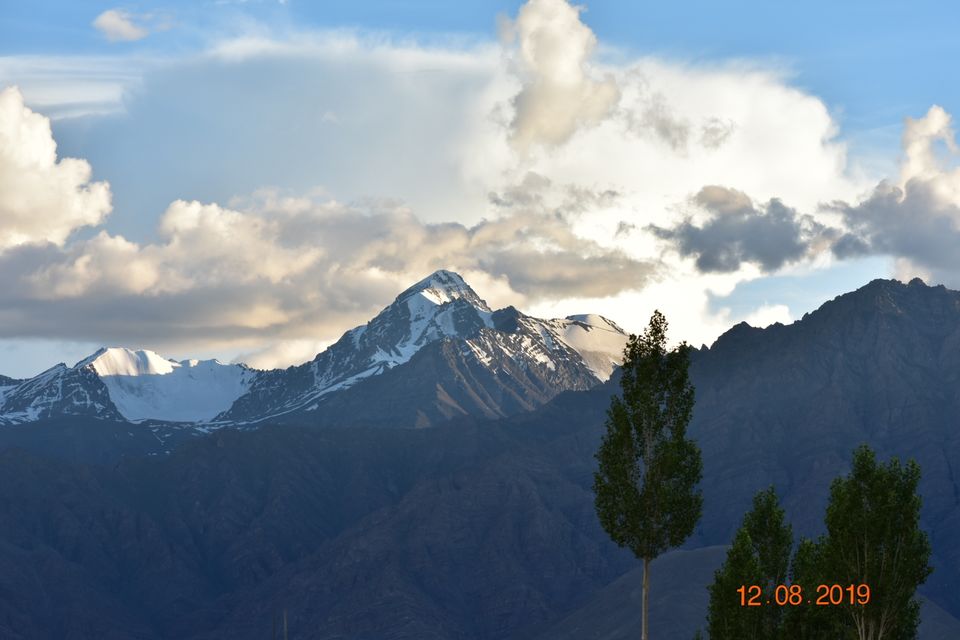 To khardungla &Nubra Valley
N itz the day - the day we start riding
It was a group of 10- including the Team captain , a guy from nepal and eight of us.
Rentrip arranged a vehicle to keep our luggagaes and classic 350 for the ride.
We started with a damn good road to Khardungla - those sitting behind the bike will be crying through these route .
When ywe reached the top of Khardungla wow man it was cold , snow every where and a lot of riderz.
The khardungla - the highest motorable road .
Be sure to have the maggie it tastes so good .
After taking lots of piczz we started our journey down hill n damn its fun riding through the hairpins.
N started to rain all of a sudden with snow that was new and awesome and the tuck tuck sound in the helmet.
Our destination for the day is Nubra valley and god the road to Nubra is something i cannot describe - just the best road to ride .
The zig zag hairpins where awesome to ride with the classics.
Cos we were first timerz and enjoying the view , we were the slowpokes in the group - the ride captain was Mandeep and his request through out the trip was guyz a bit faster hehe.
Well any way we reached Nubra and we had a Tentstay for the night .
Although the sad thing was we couldn't enjoy the campfire cos of rain.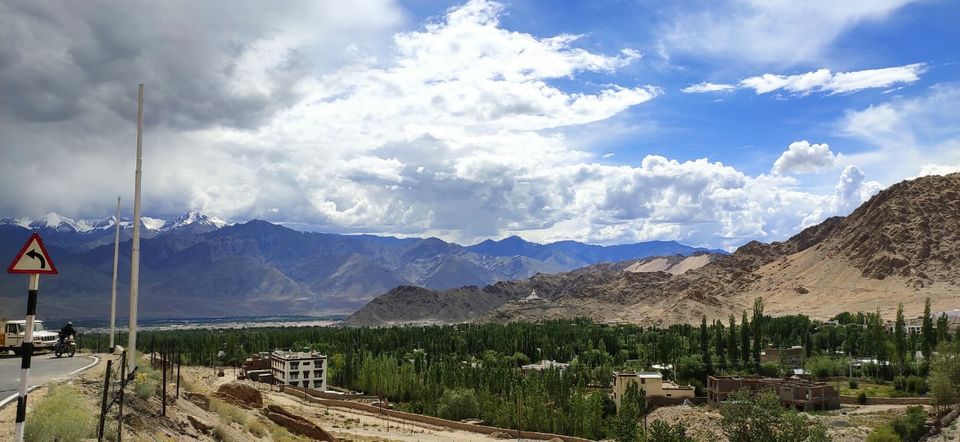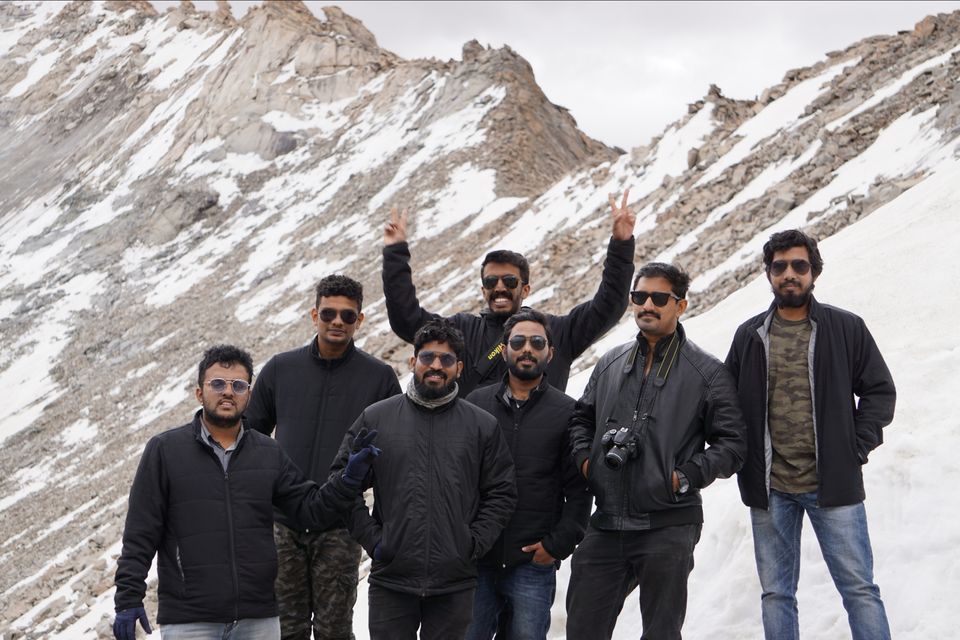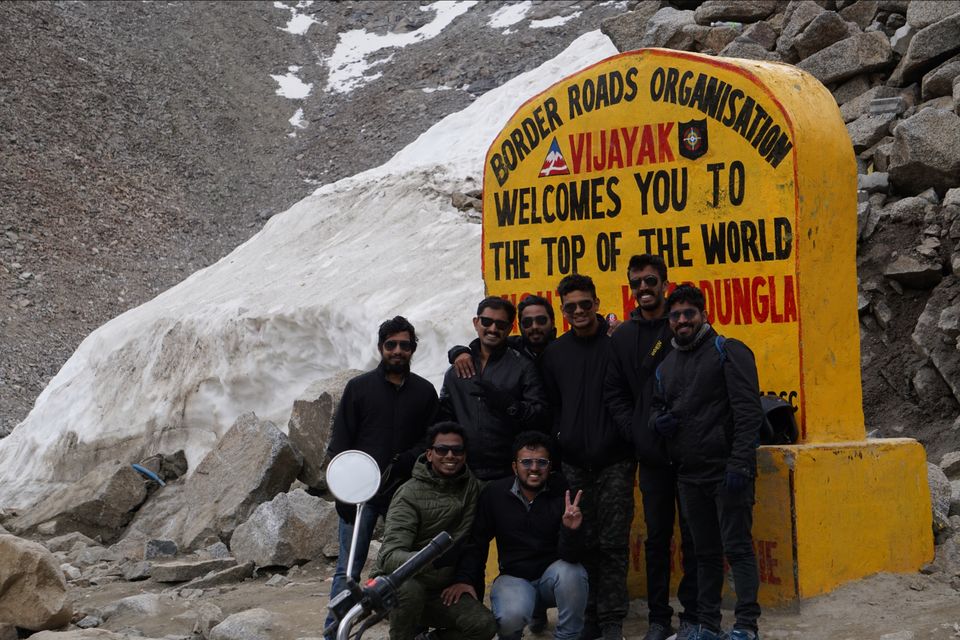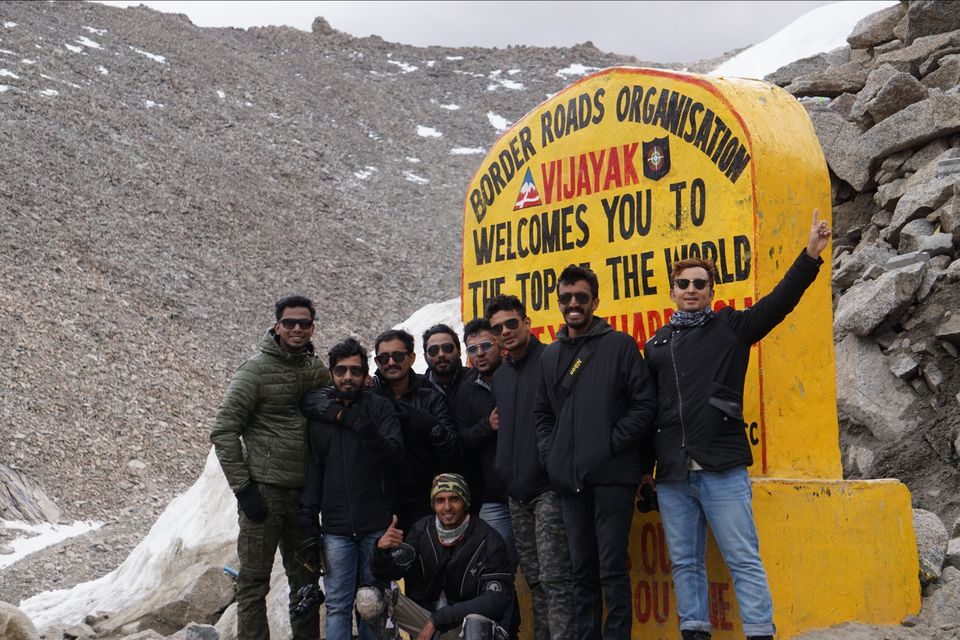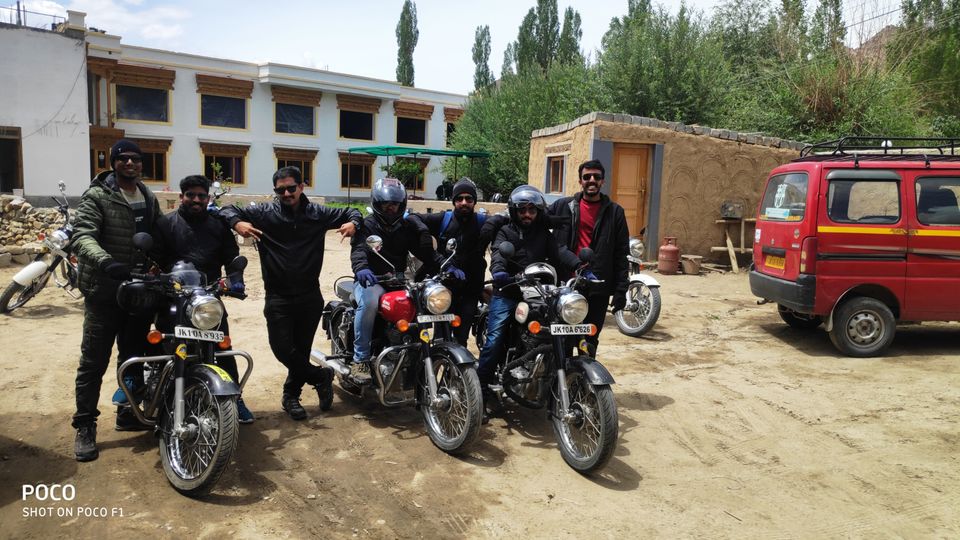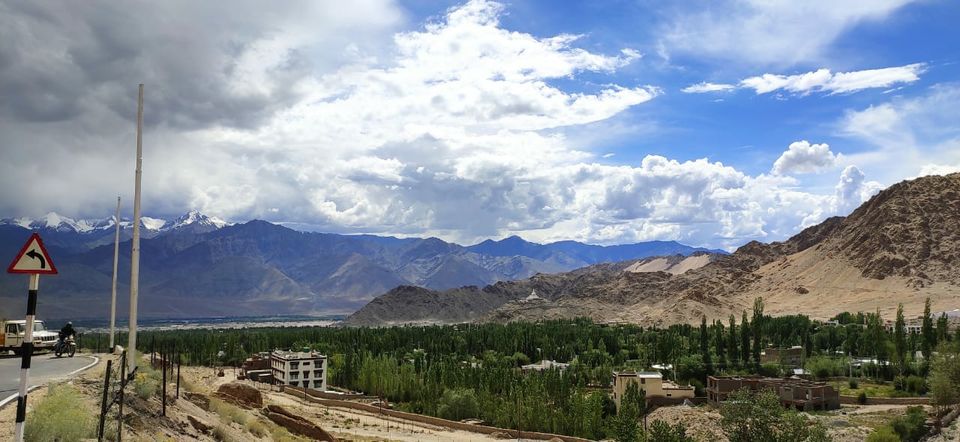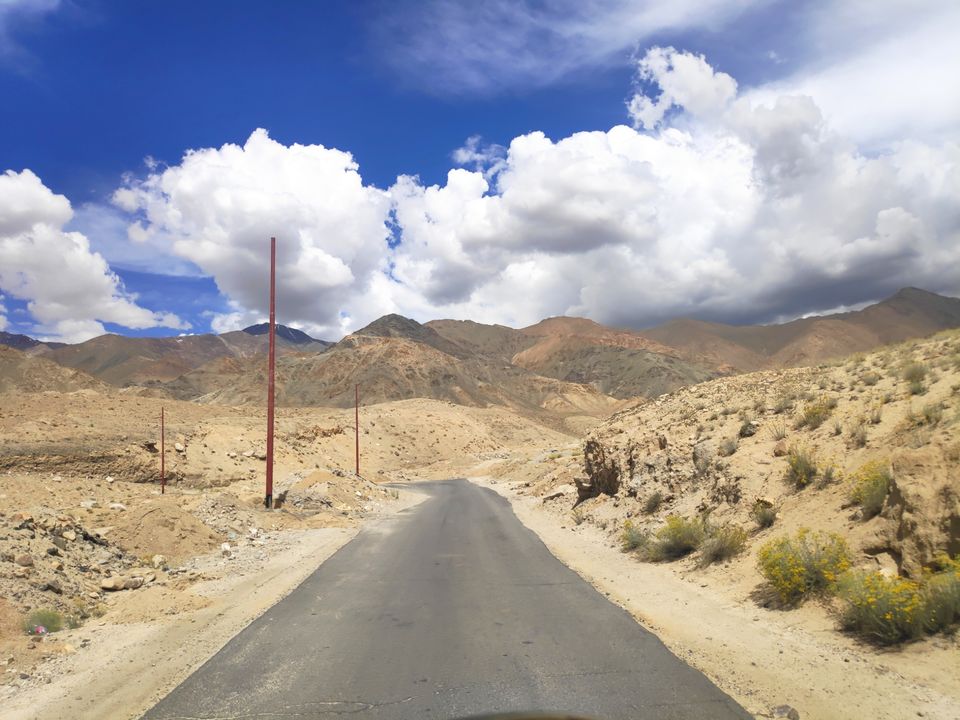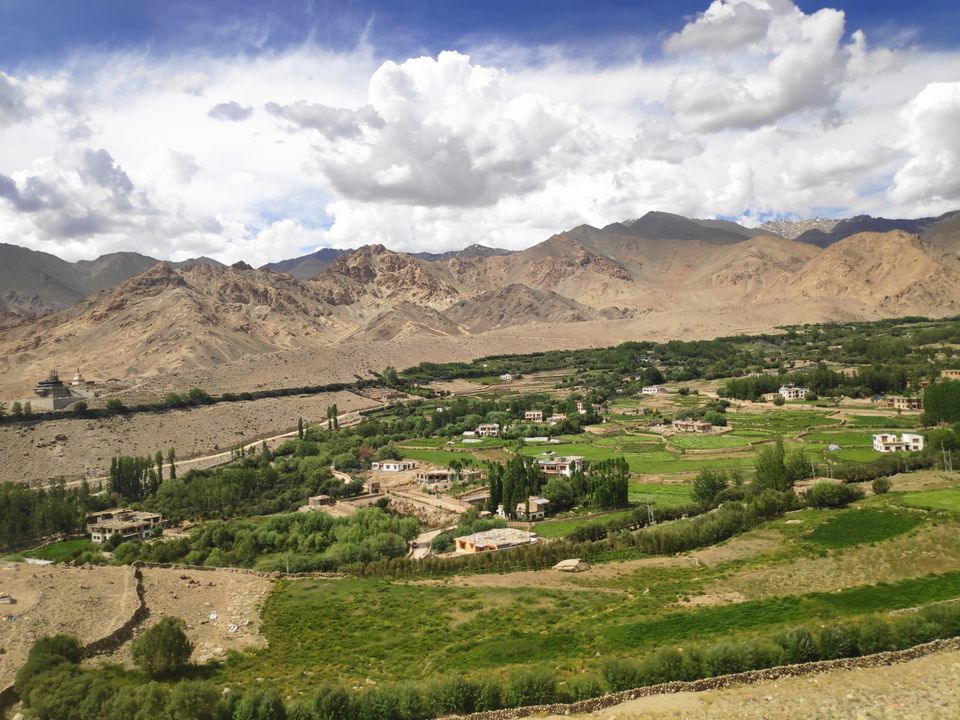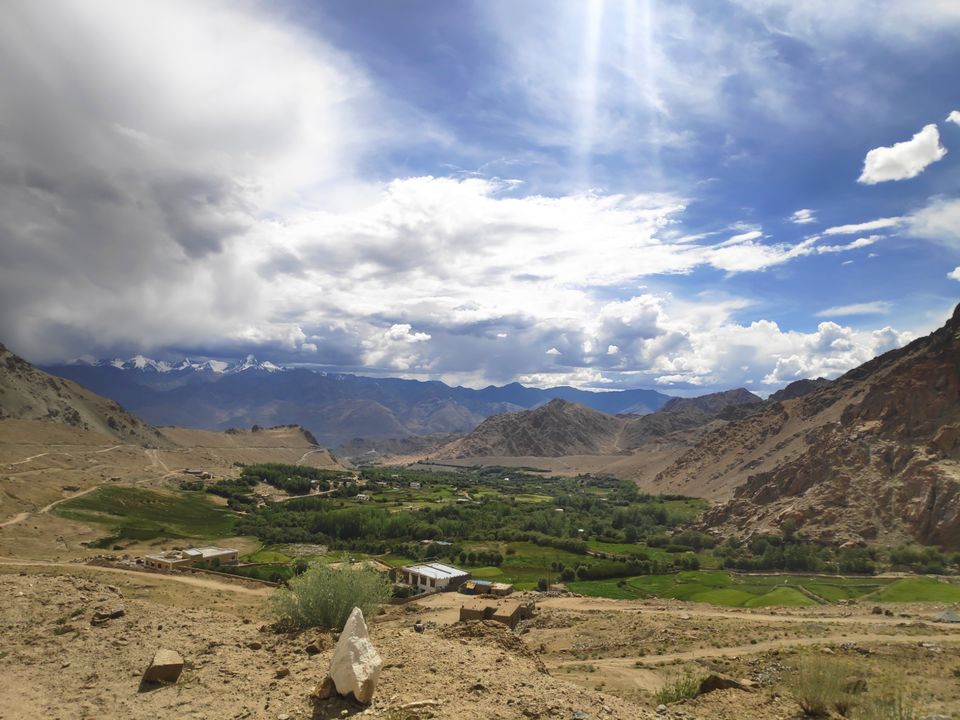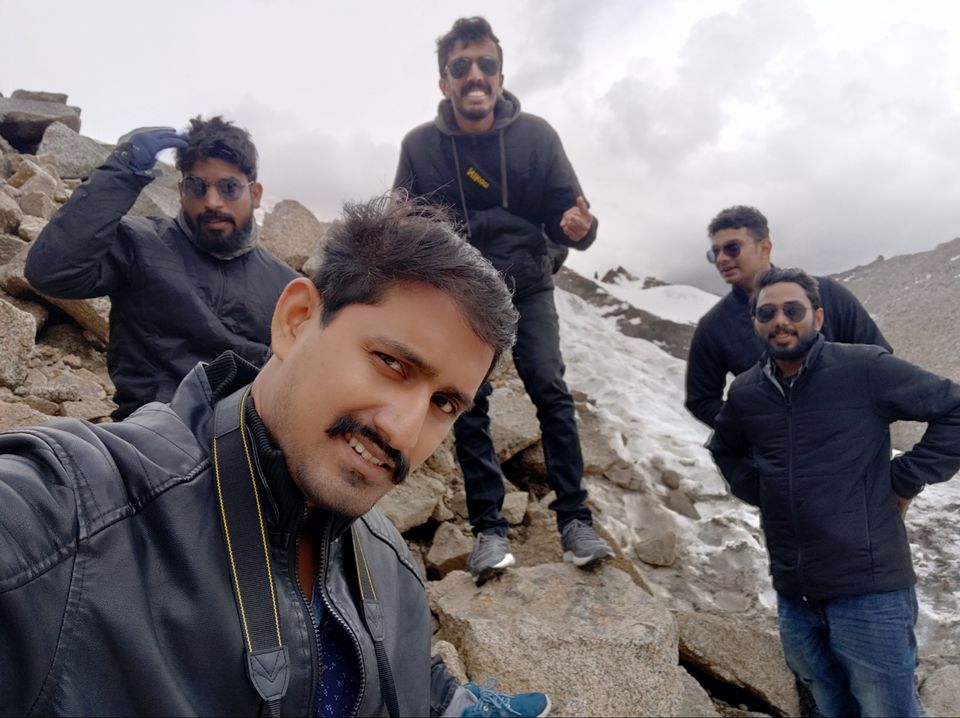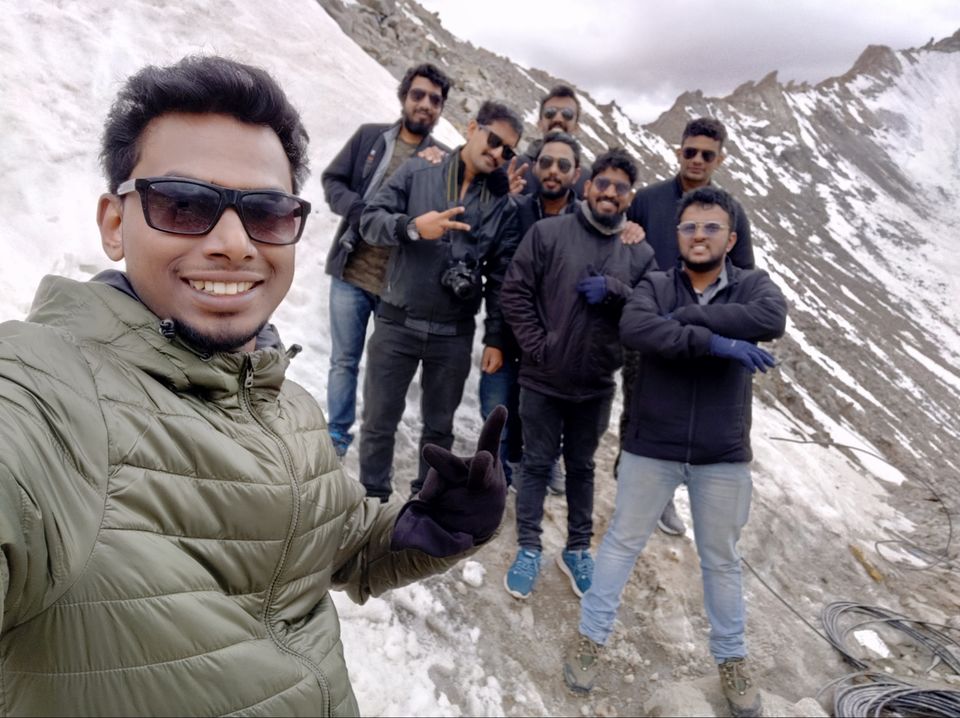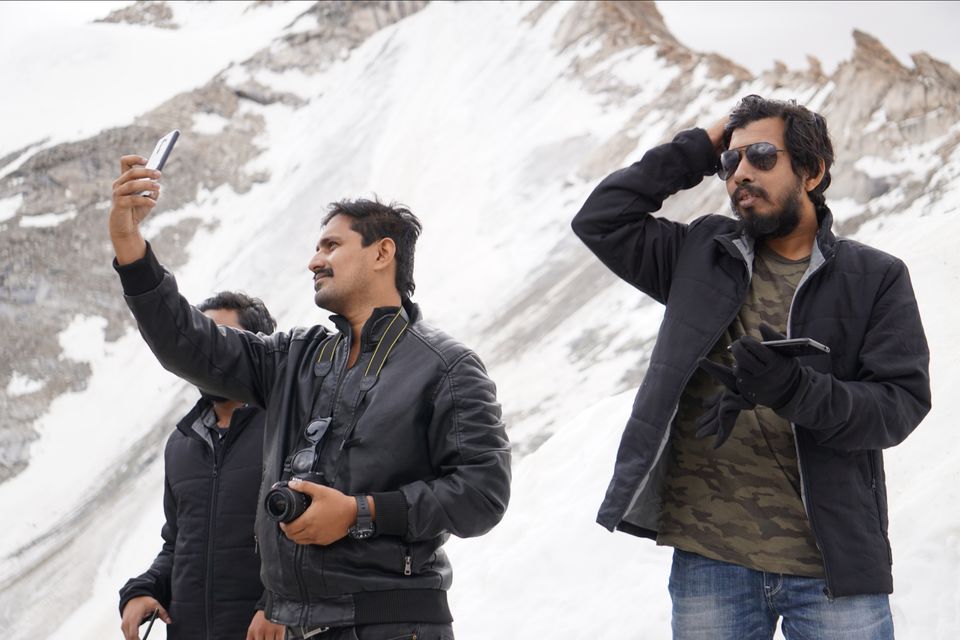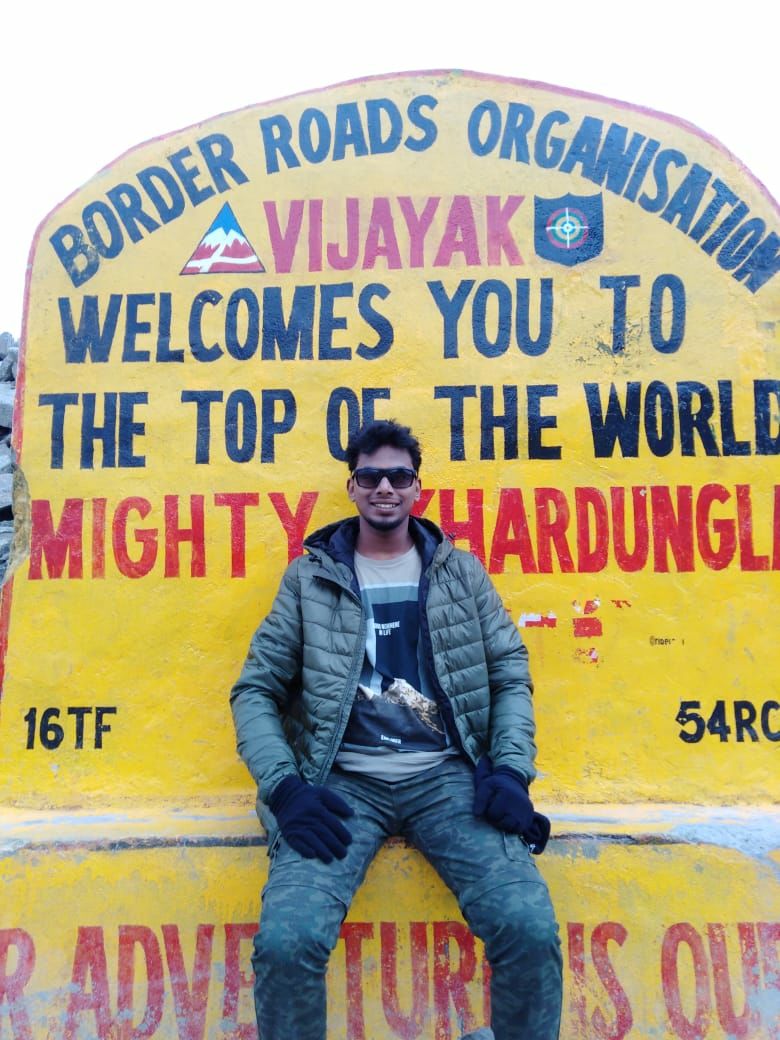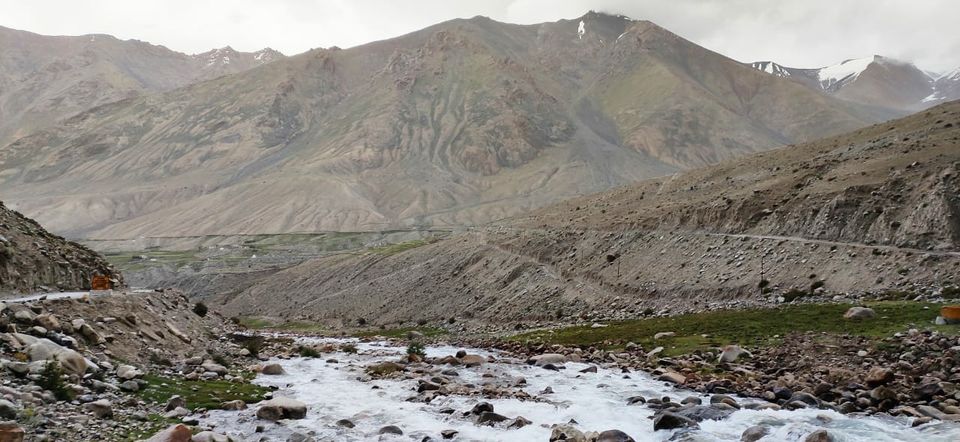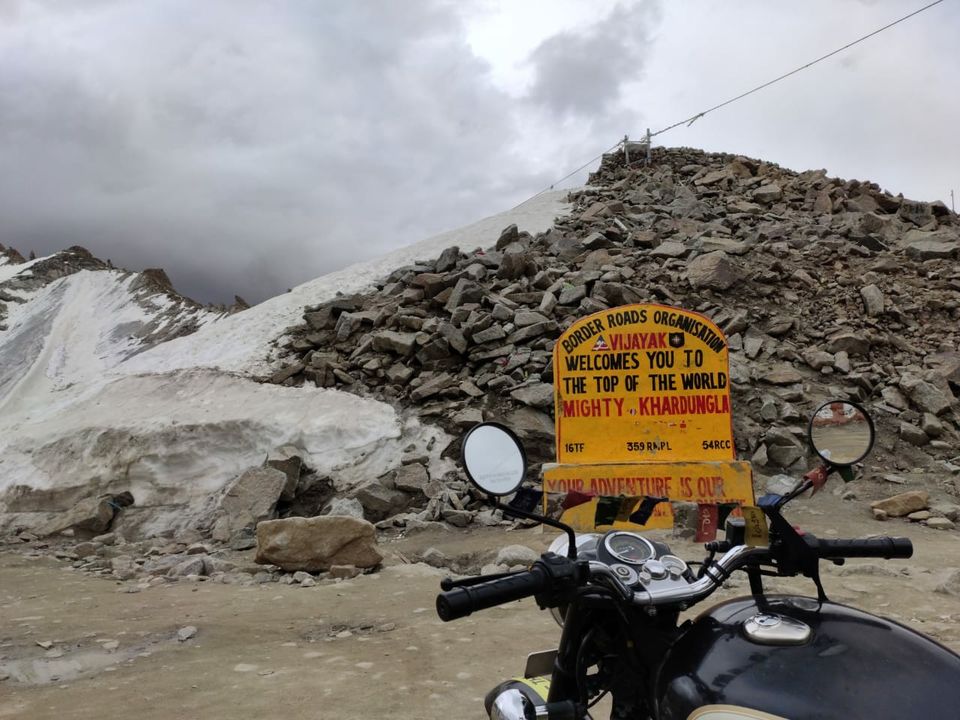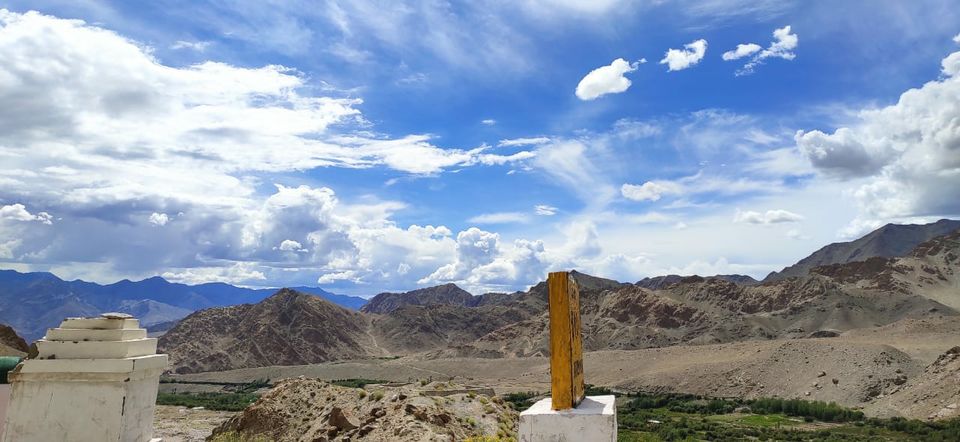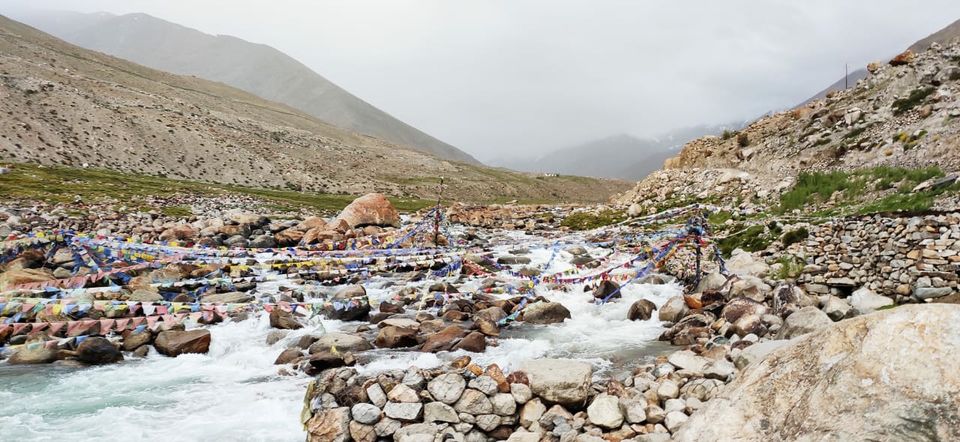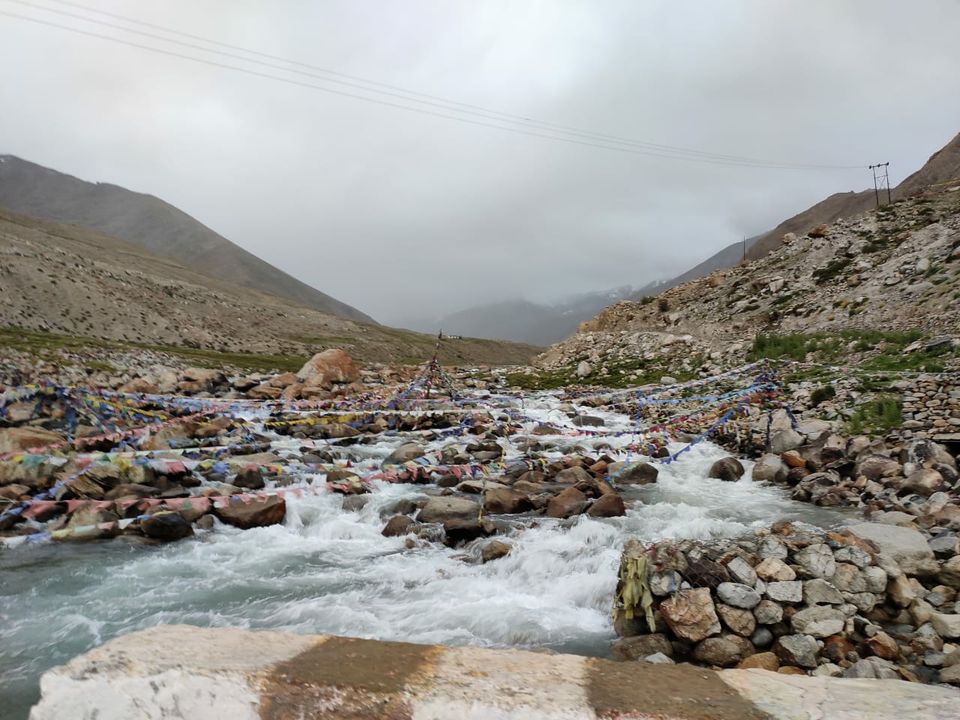 To pangong lake -
I have no idea why woke up early but only after waking up i got to know the place where we are staying was awesome.
We were staying at the bottom of a huge hill. And behind the tents there were farm fields and small stream which we enjoyed .
After having breakfast we set off slow really slow than the ride captain ,
We went from Nubra valleys to hunder to see the double humped camel and the place itself was good covered with sand on one side and the other side with green . God this place is something else.
After some time we rode off again n met our team mate who said they were waiting for us for almost 2hours.
We set our roads to Pangong n it was awesome there were water crossing's through the route. And 3 were damn good you will get a feel like anything.
The ride captain mandeep was really supportive and waited for us and guided us to cross . A kudos for him .
Only after the water crossing we came to know why they recommended boots . It was getting really cold . Chillll.
As usual we were slow and were the last to reach n god at pangong it was a chilling experience cold cold..
We got our stay and the night well cold and awesome with drinks and an we heard one indo-foreign relationship story turned in to marriage by A french guy sorry forgot the name . Well everything s a story and place like this was meant to share them .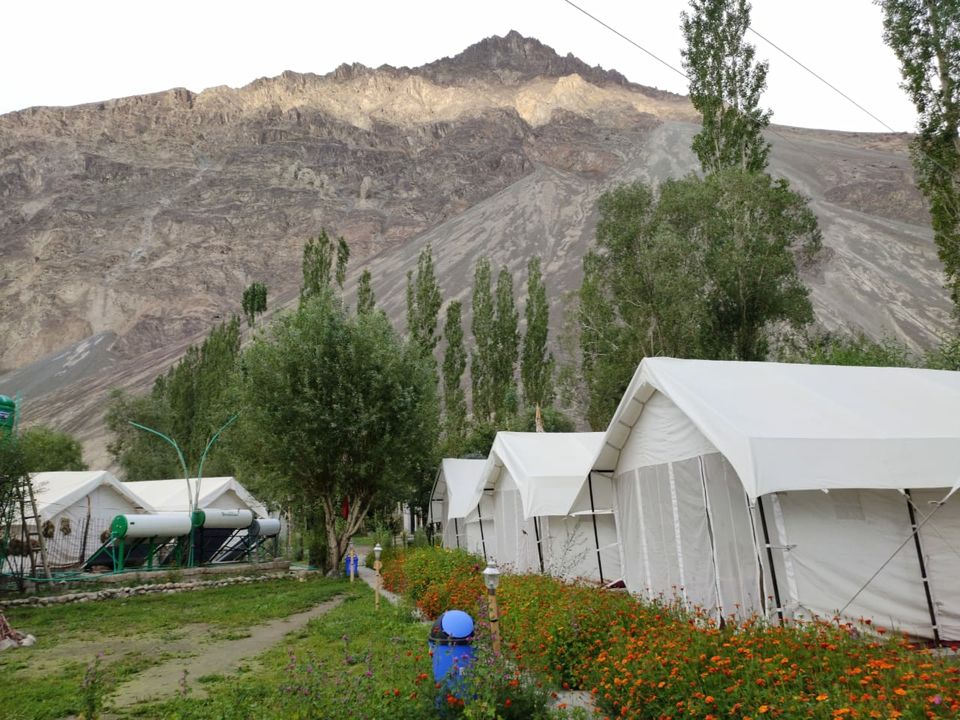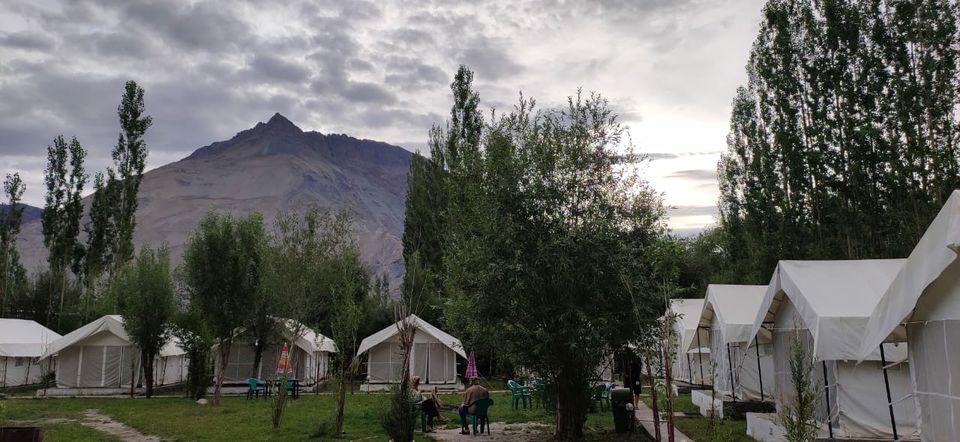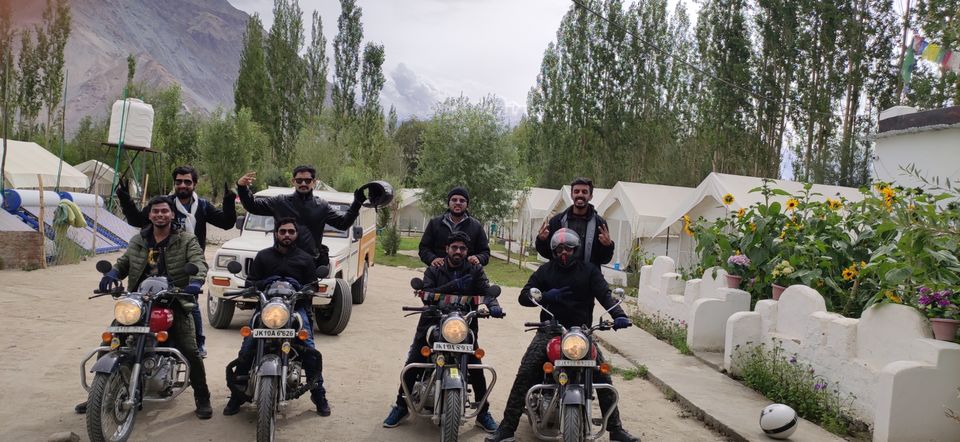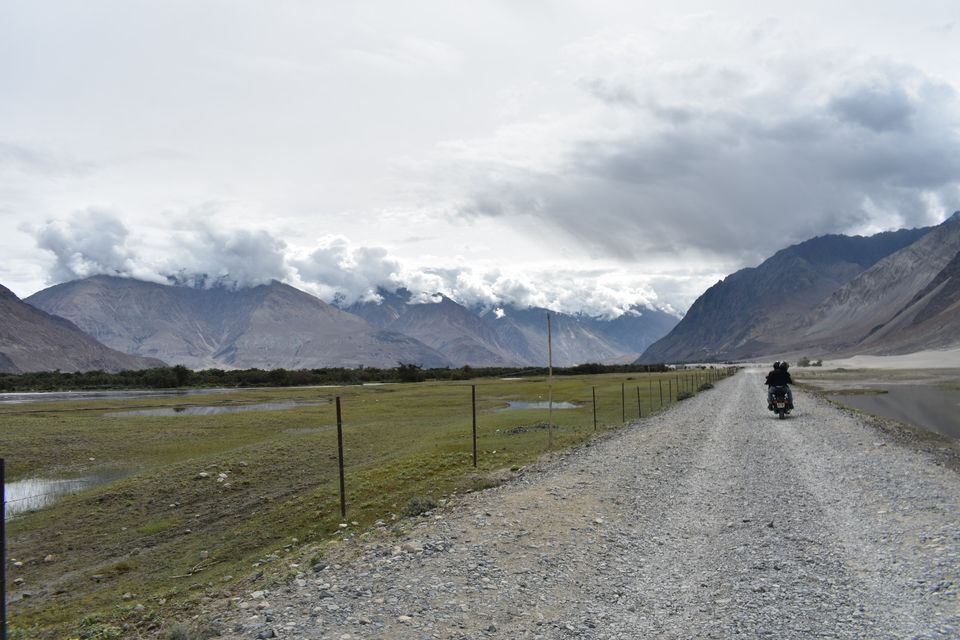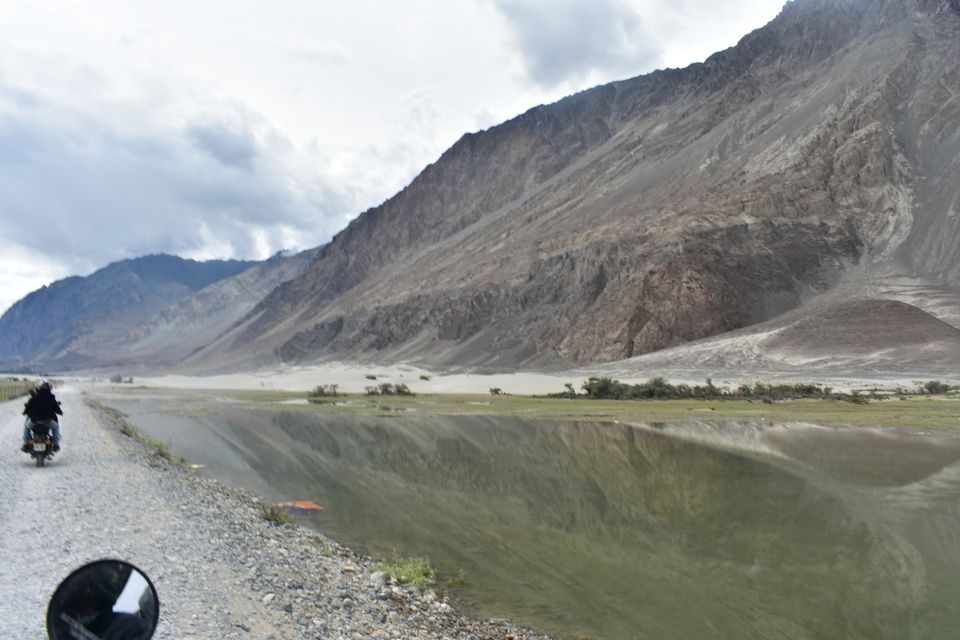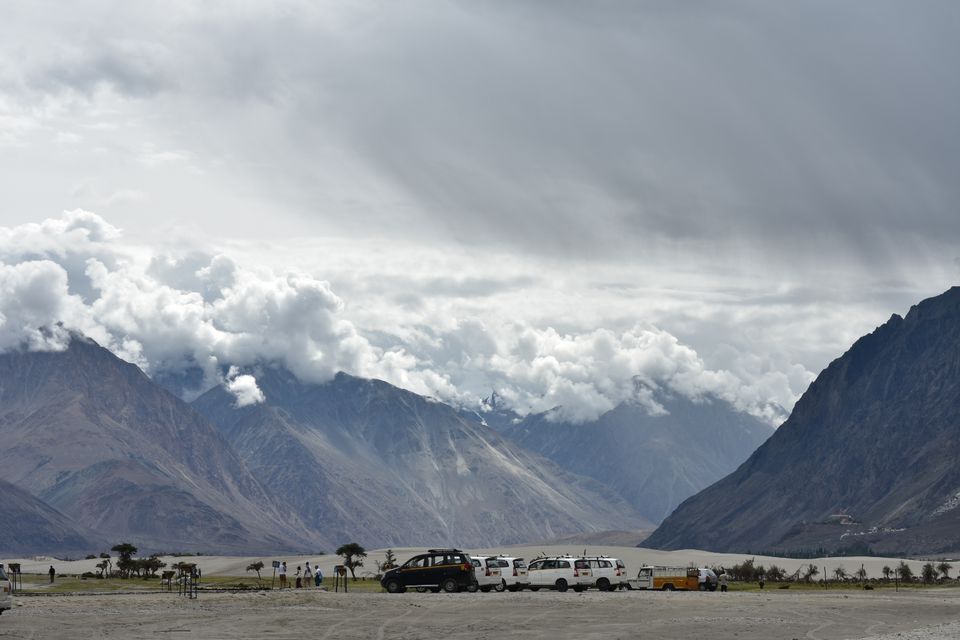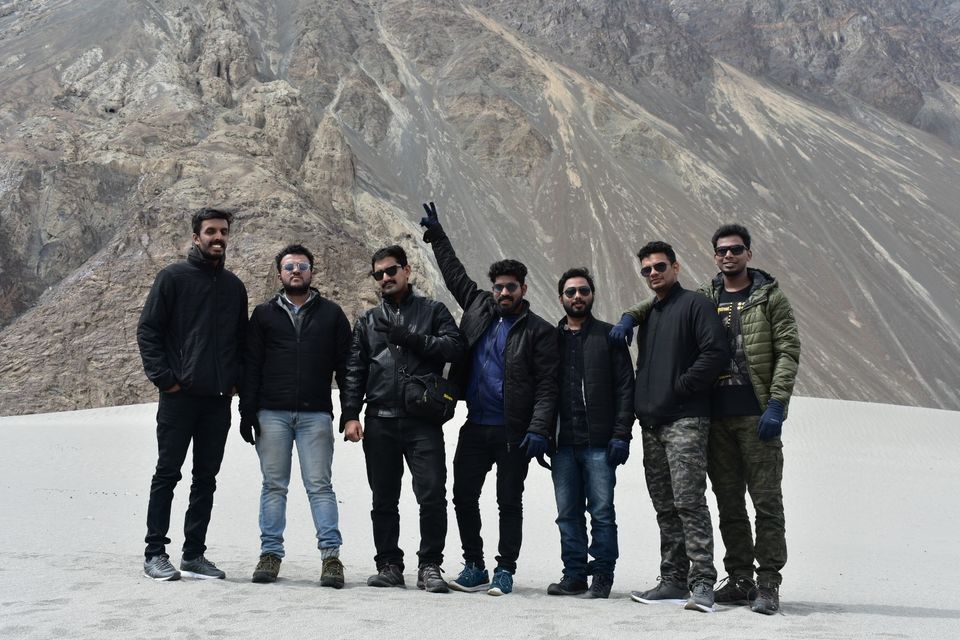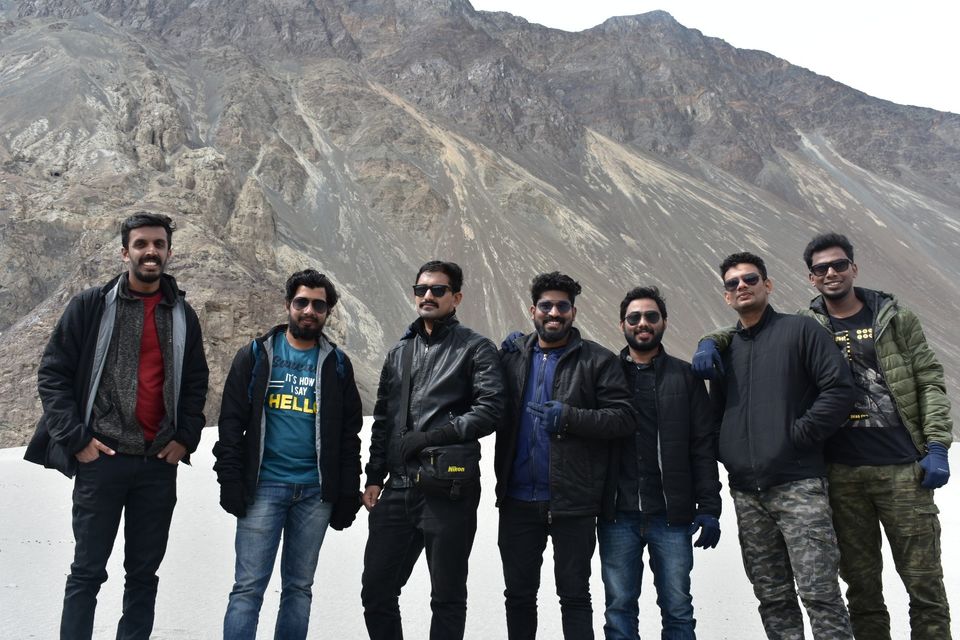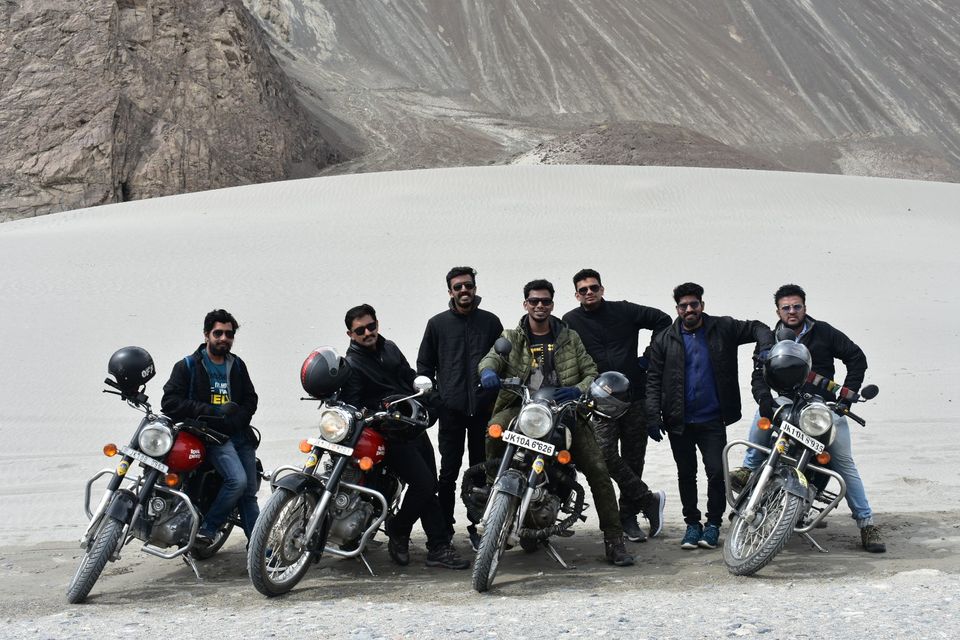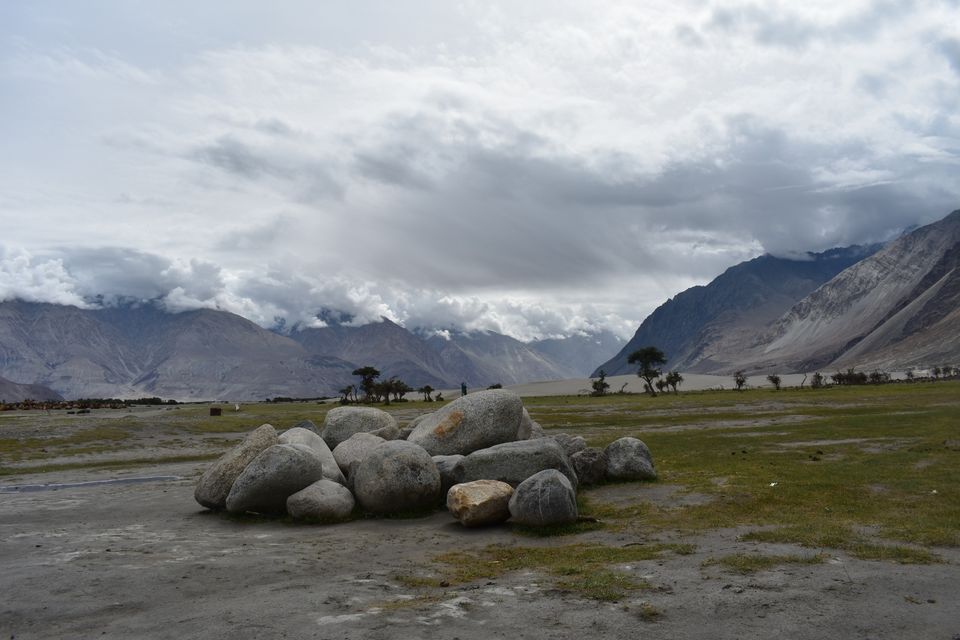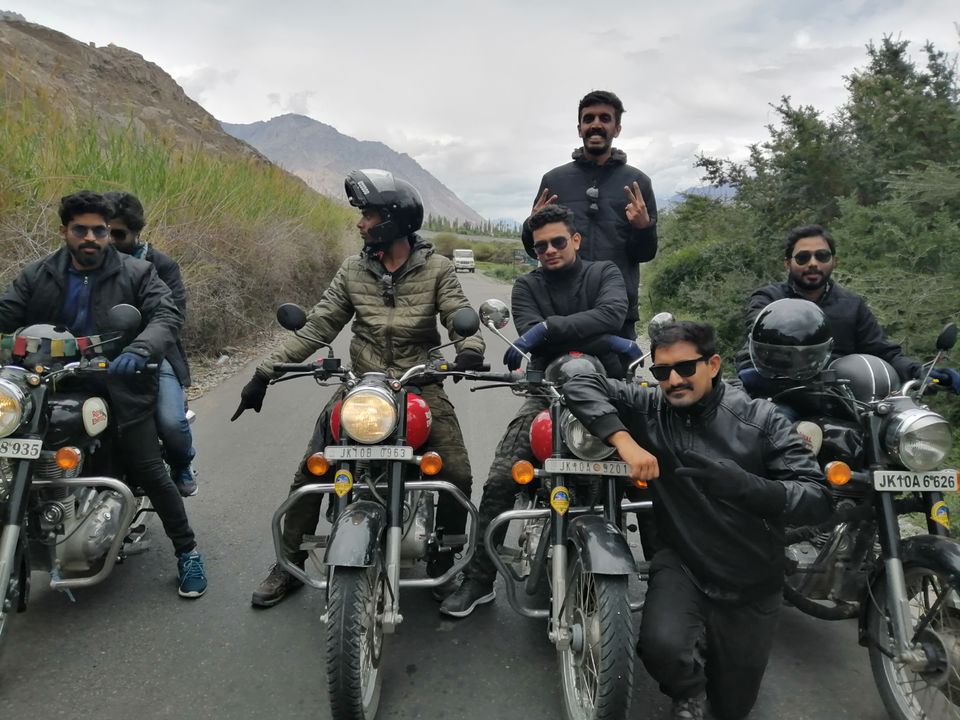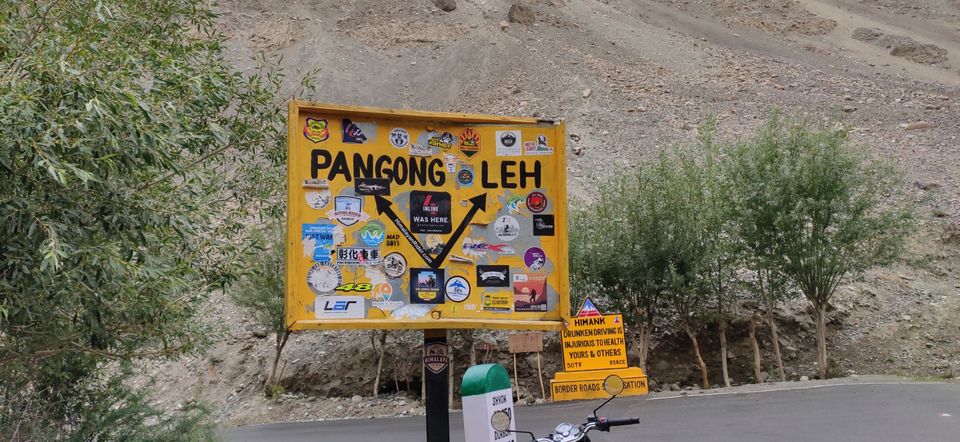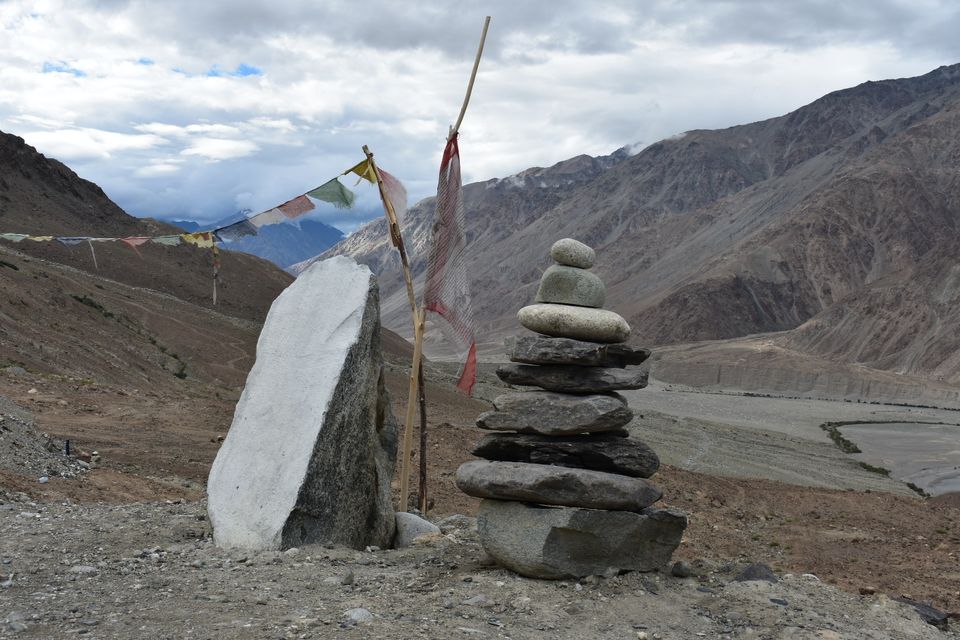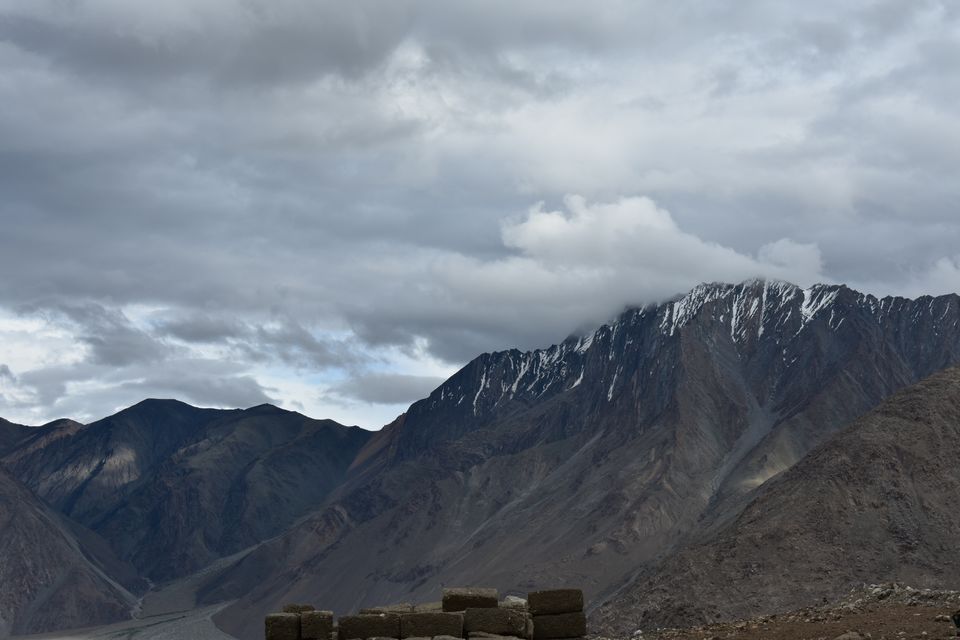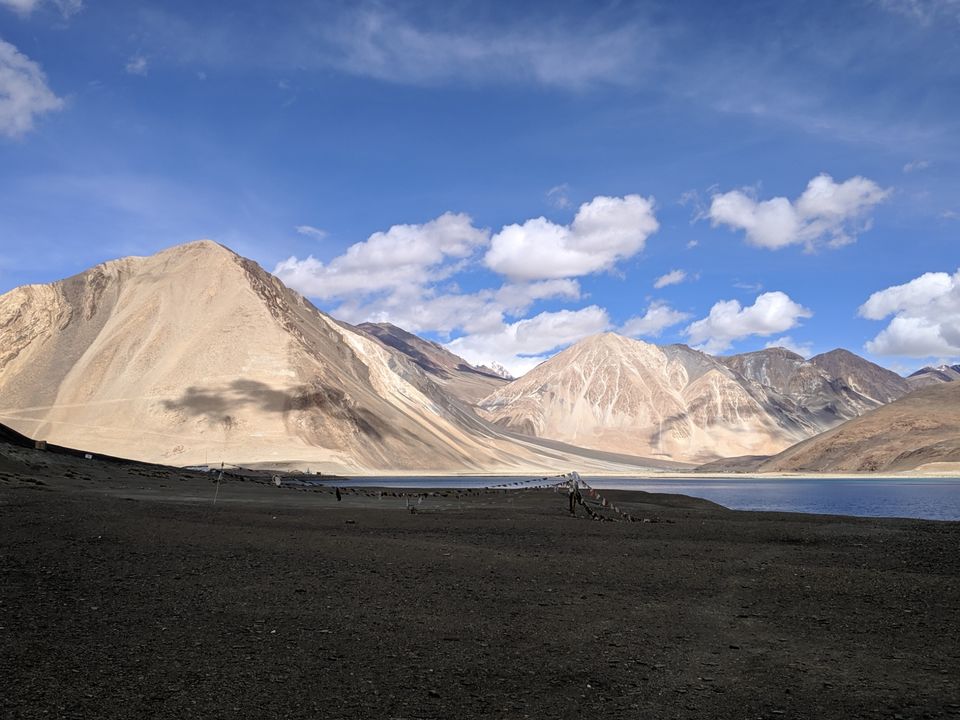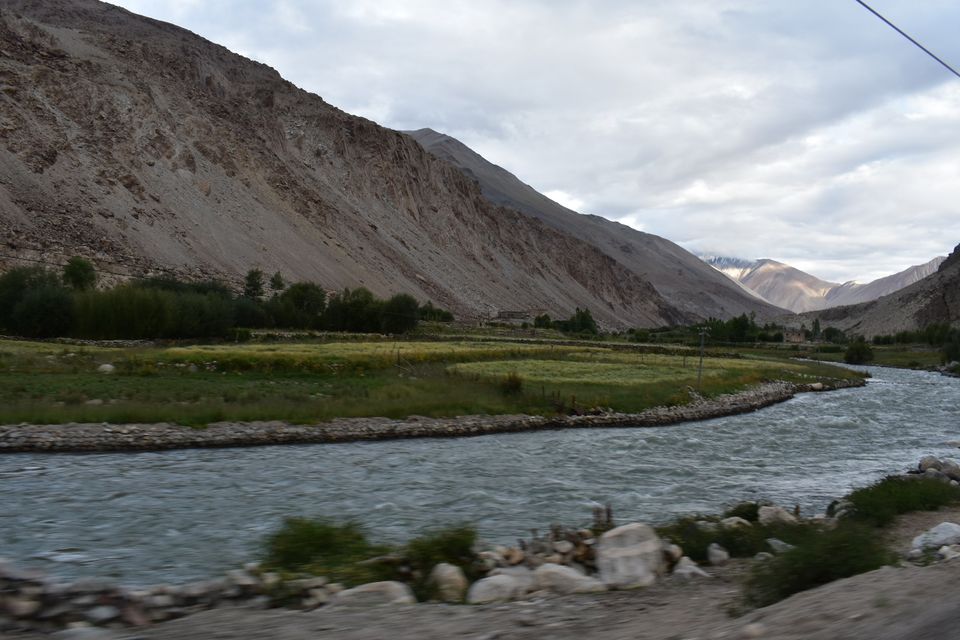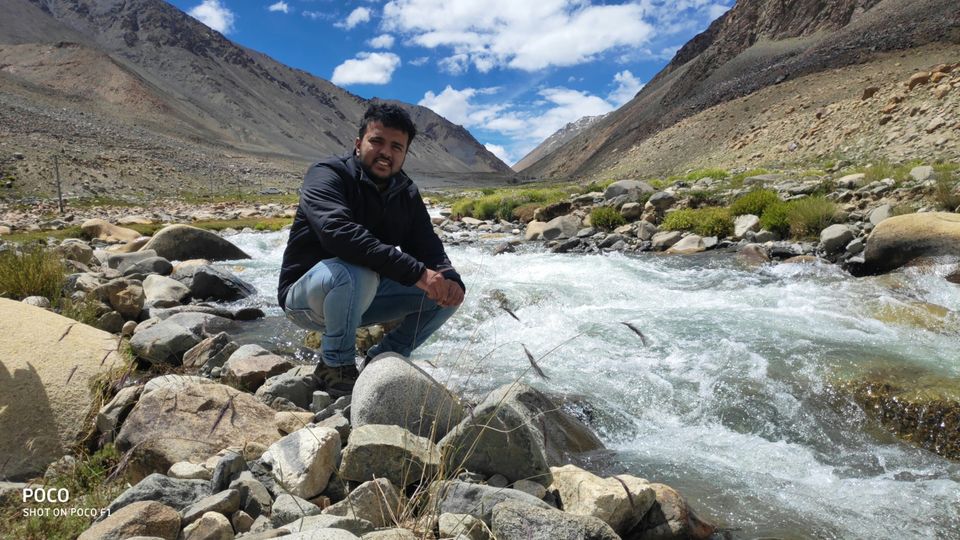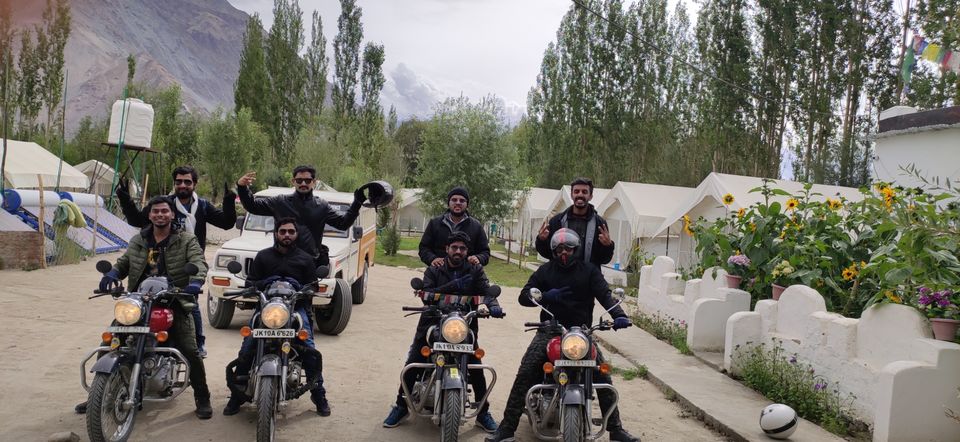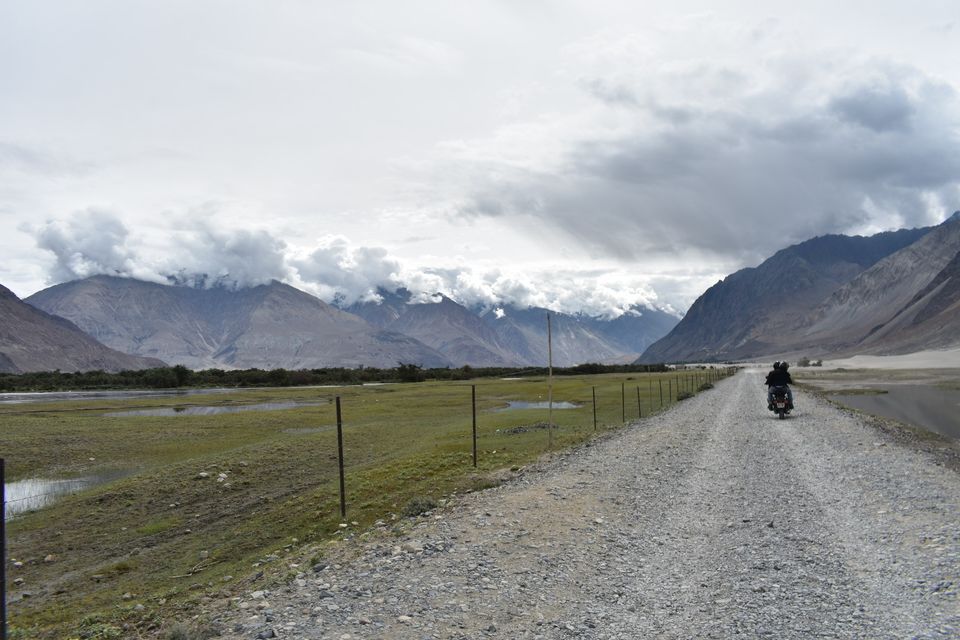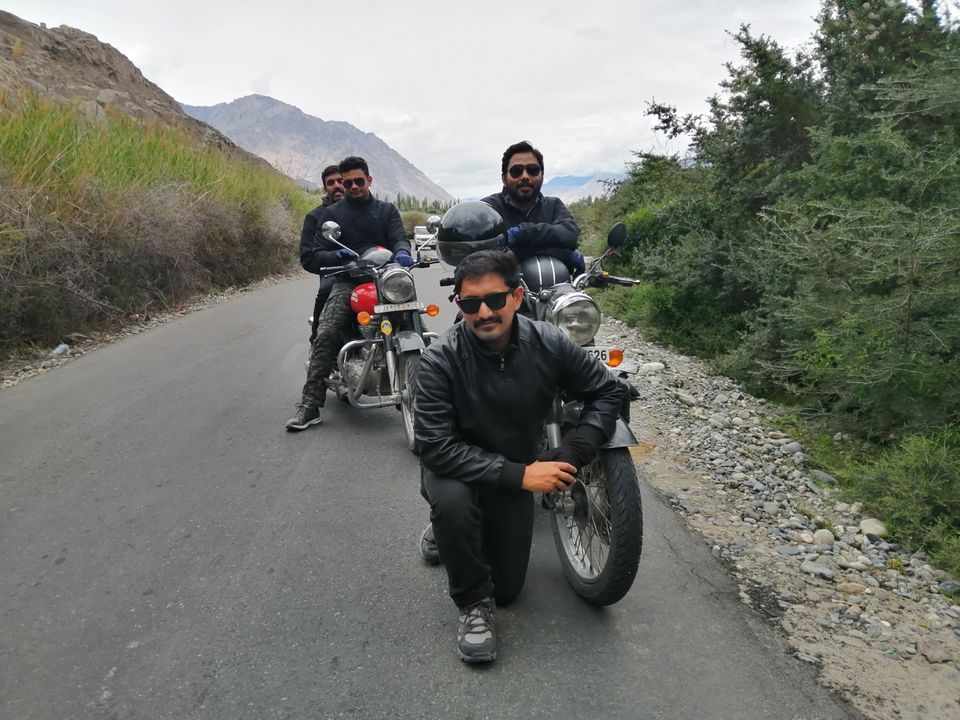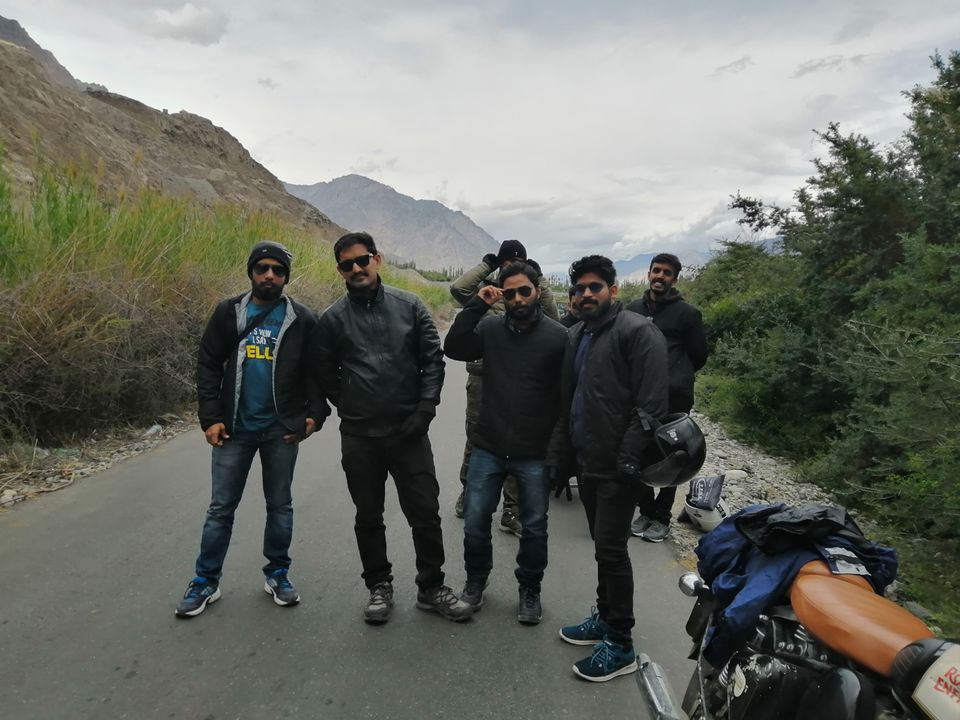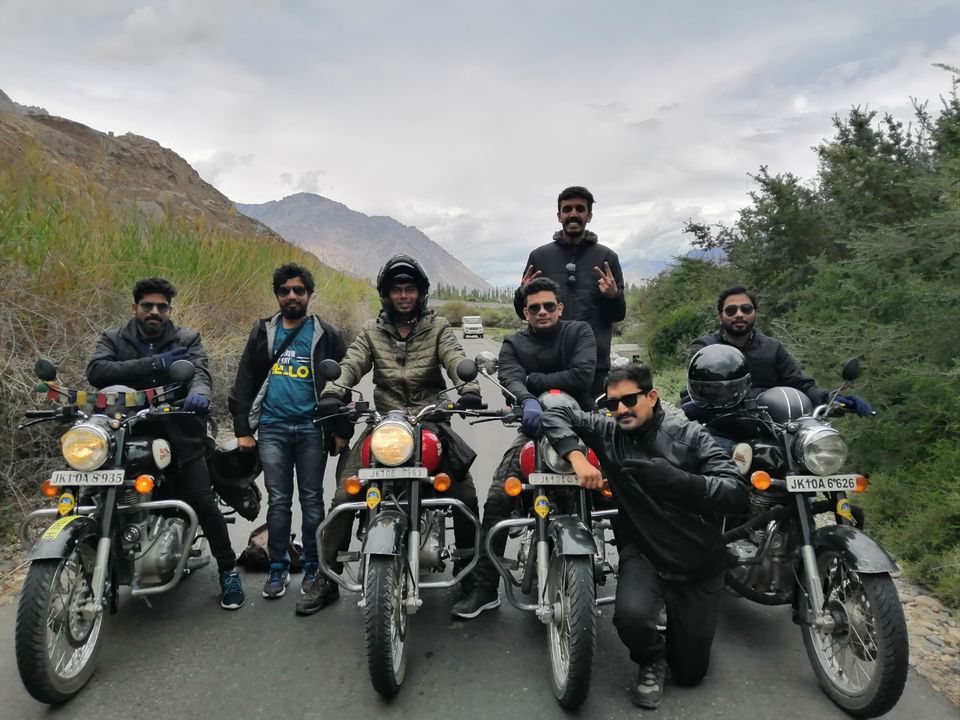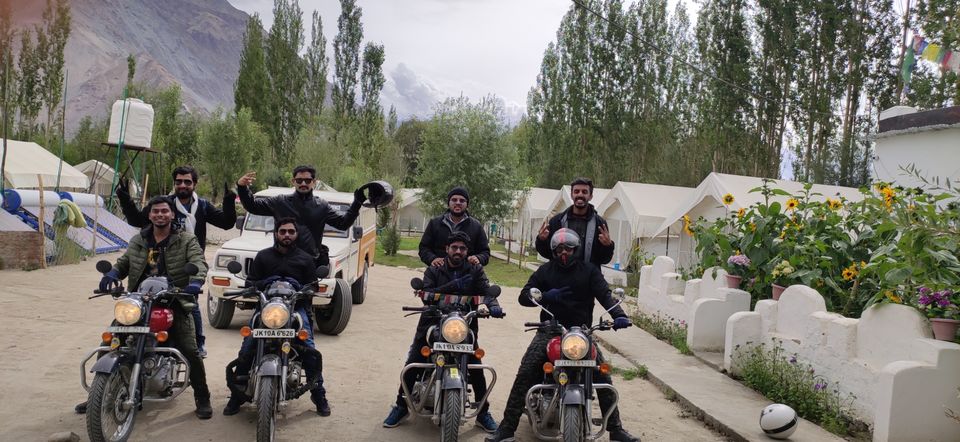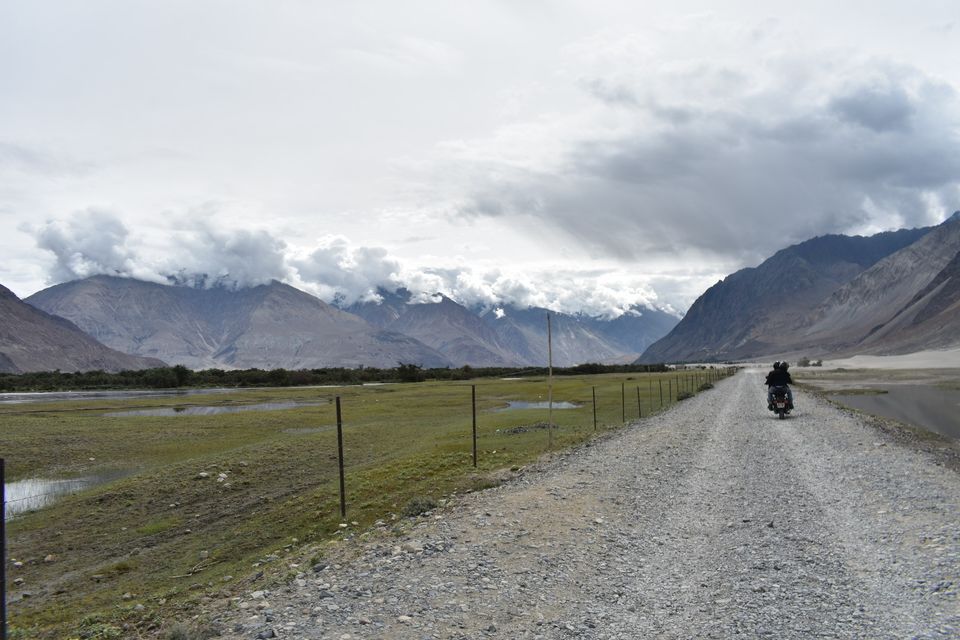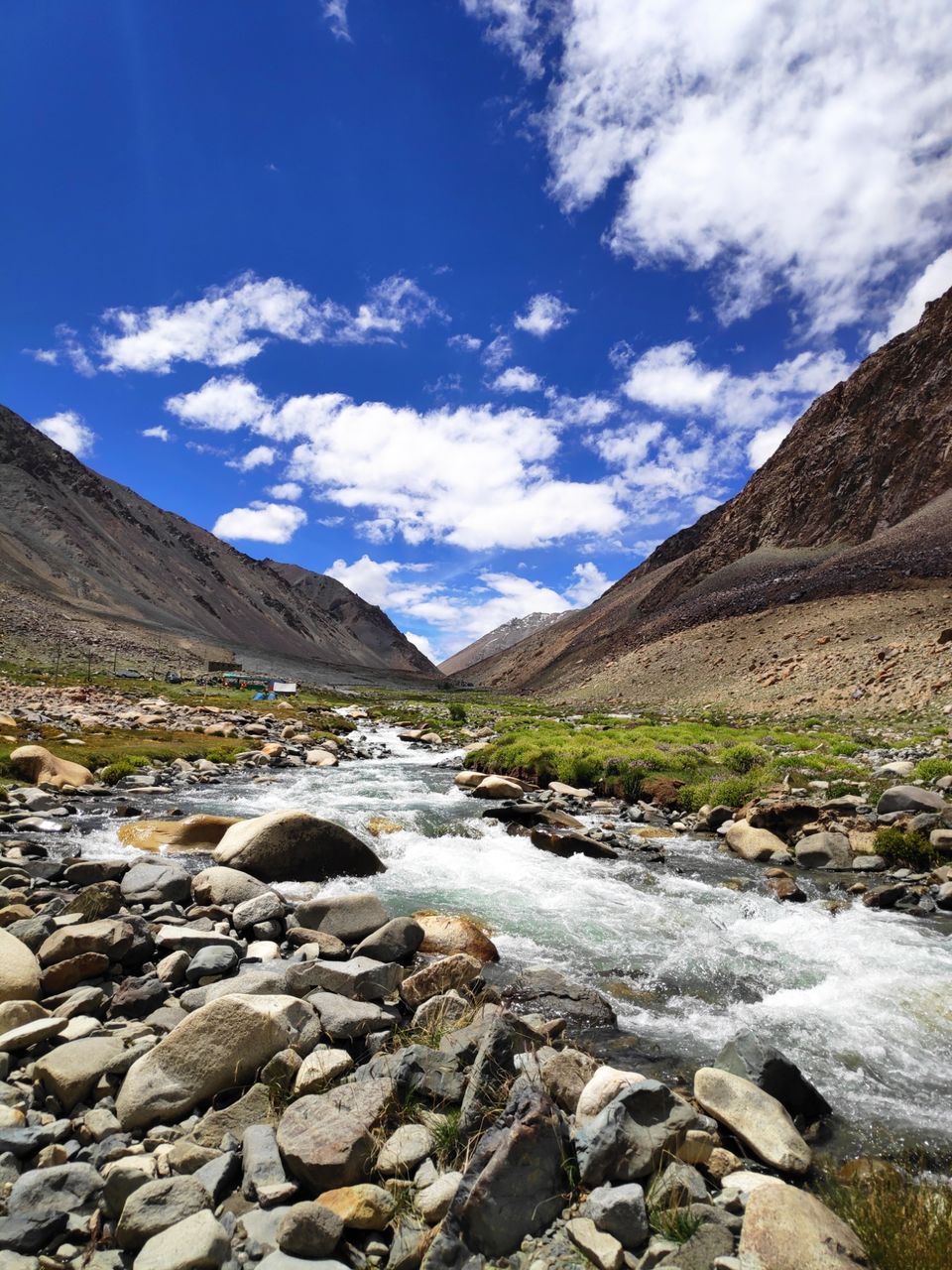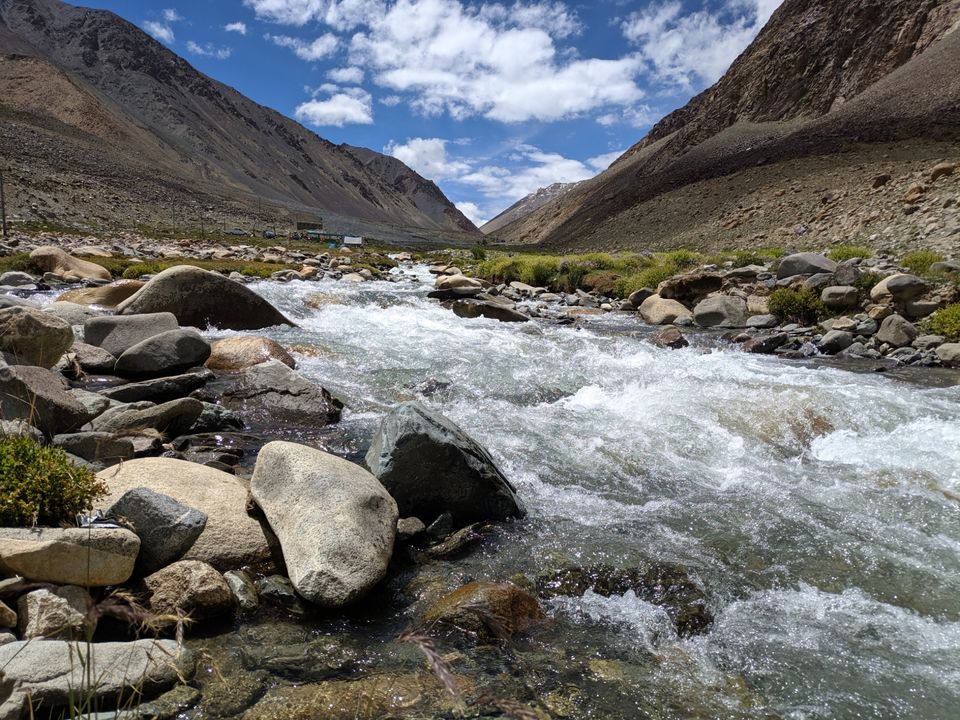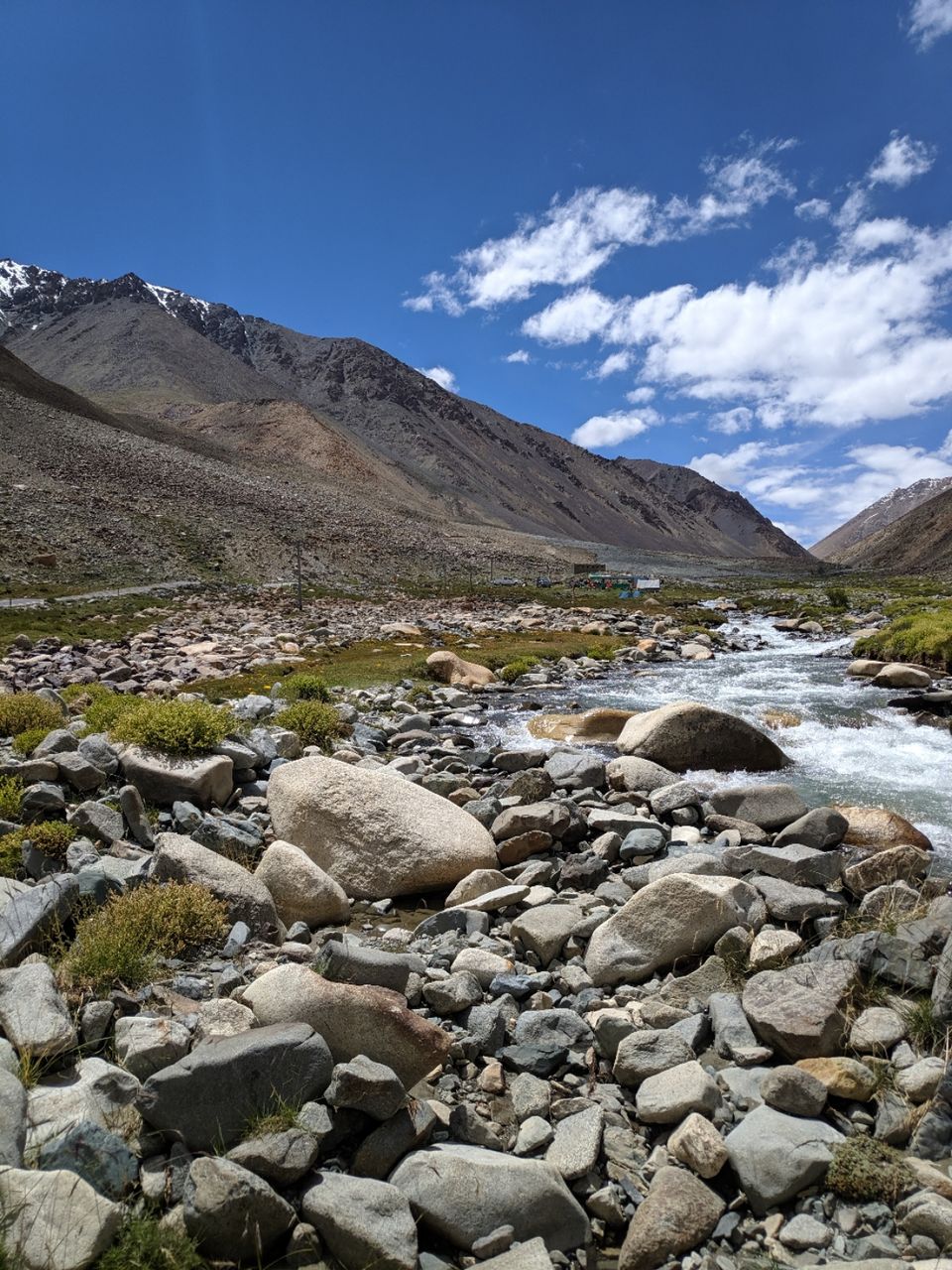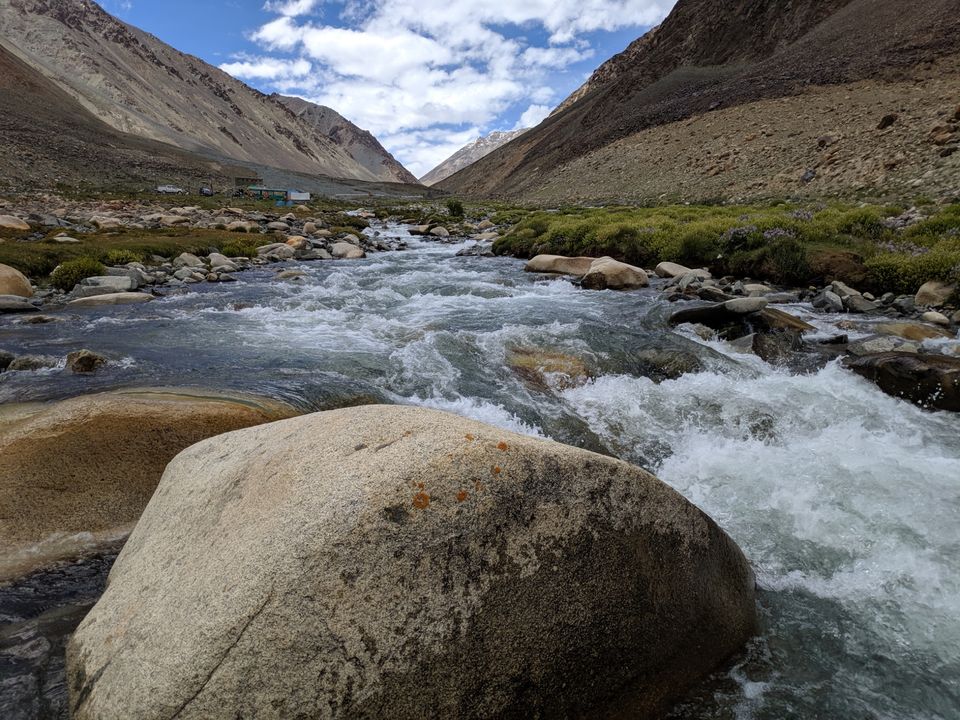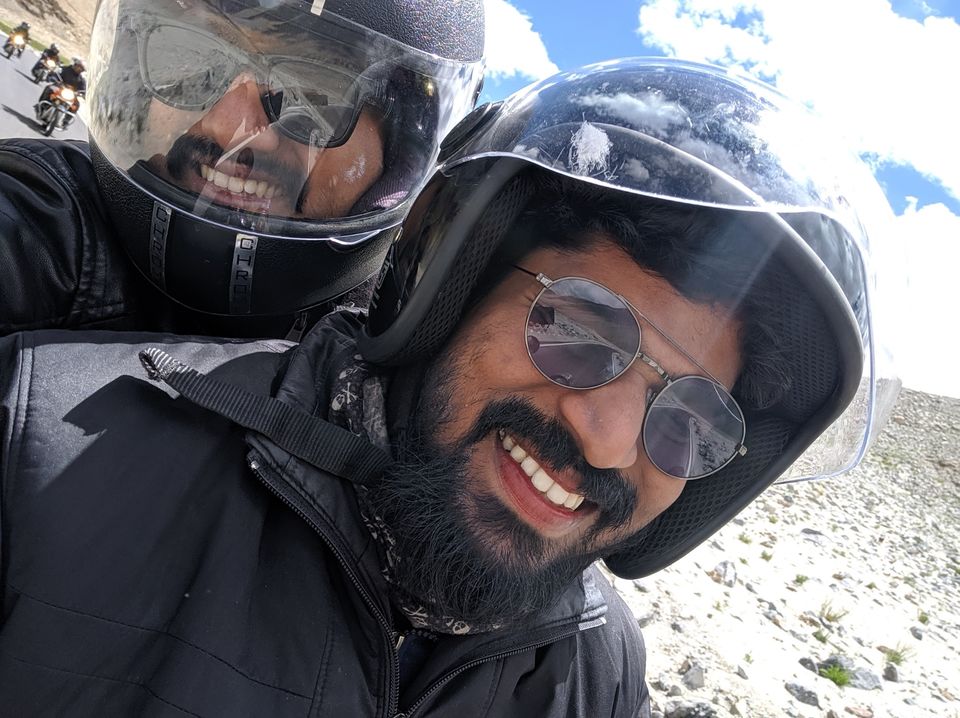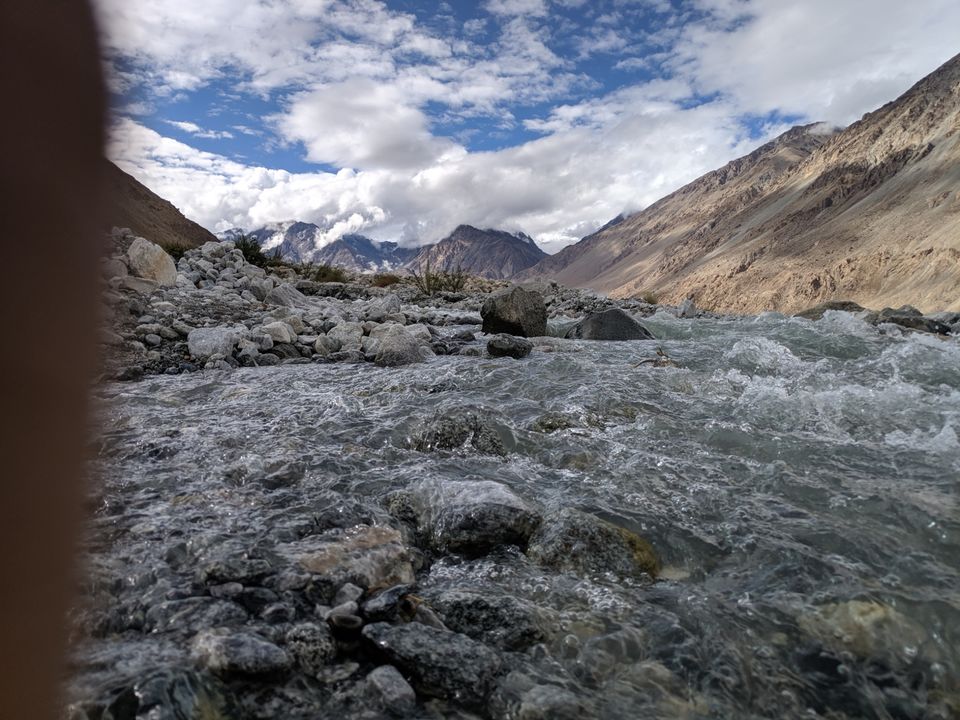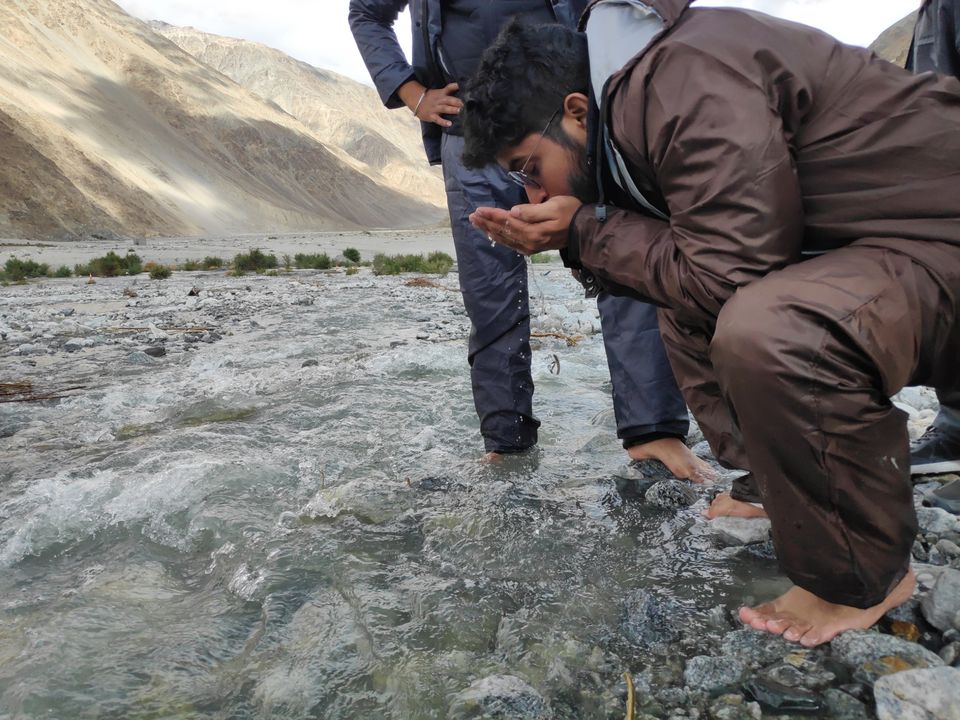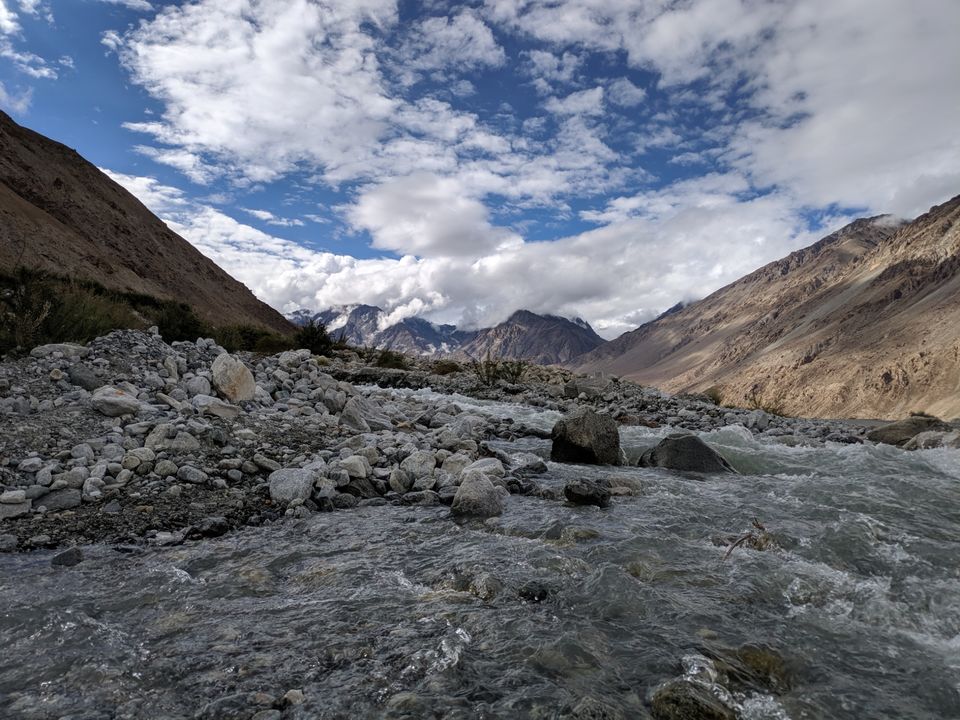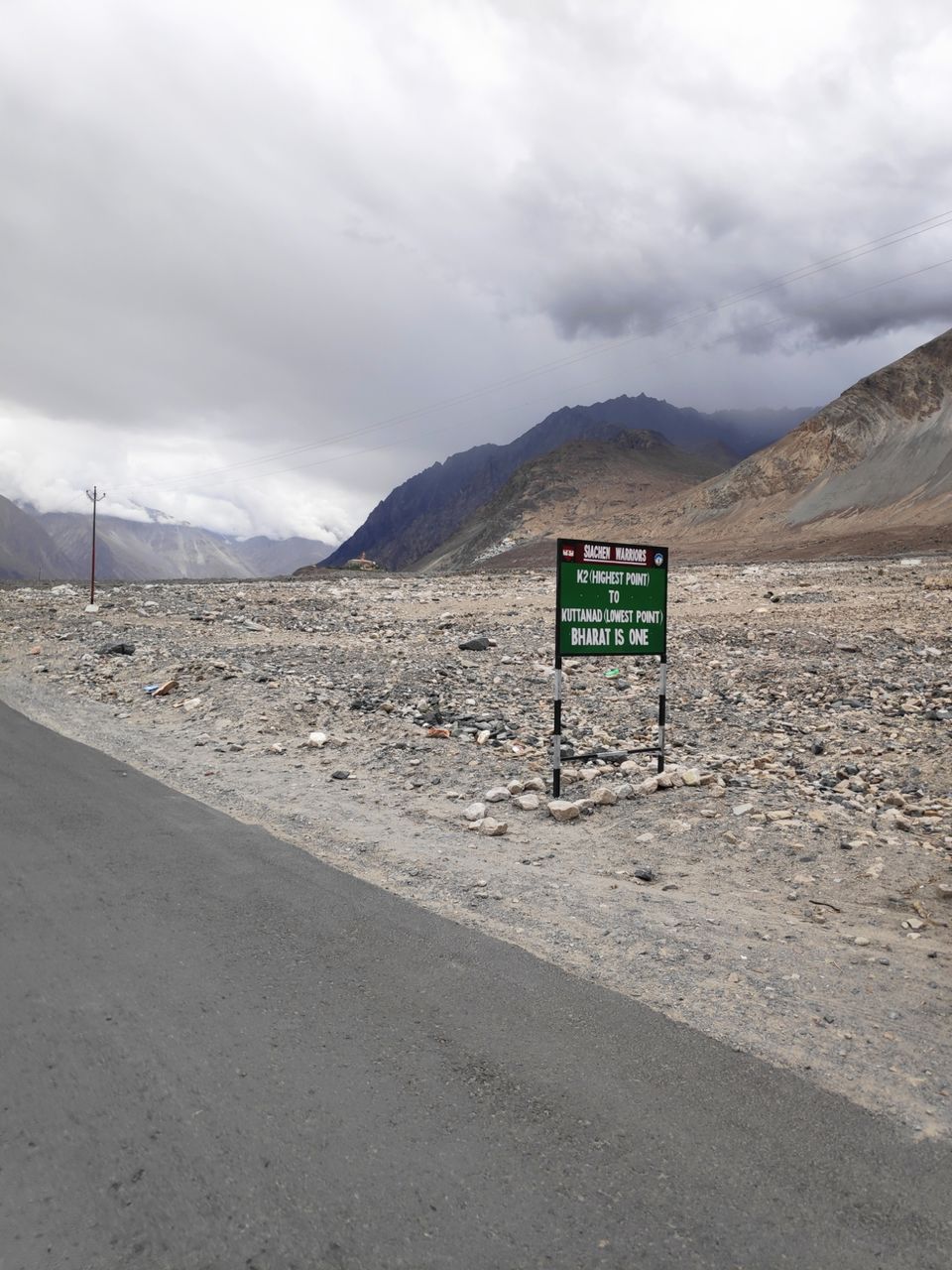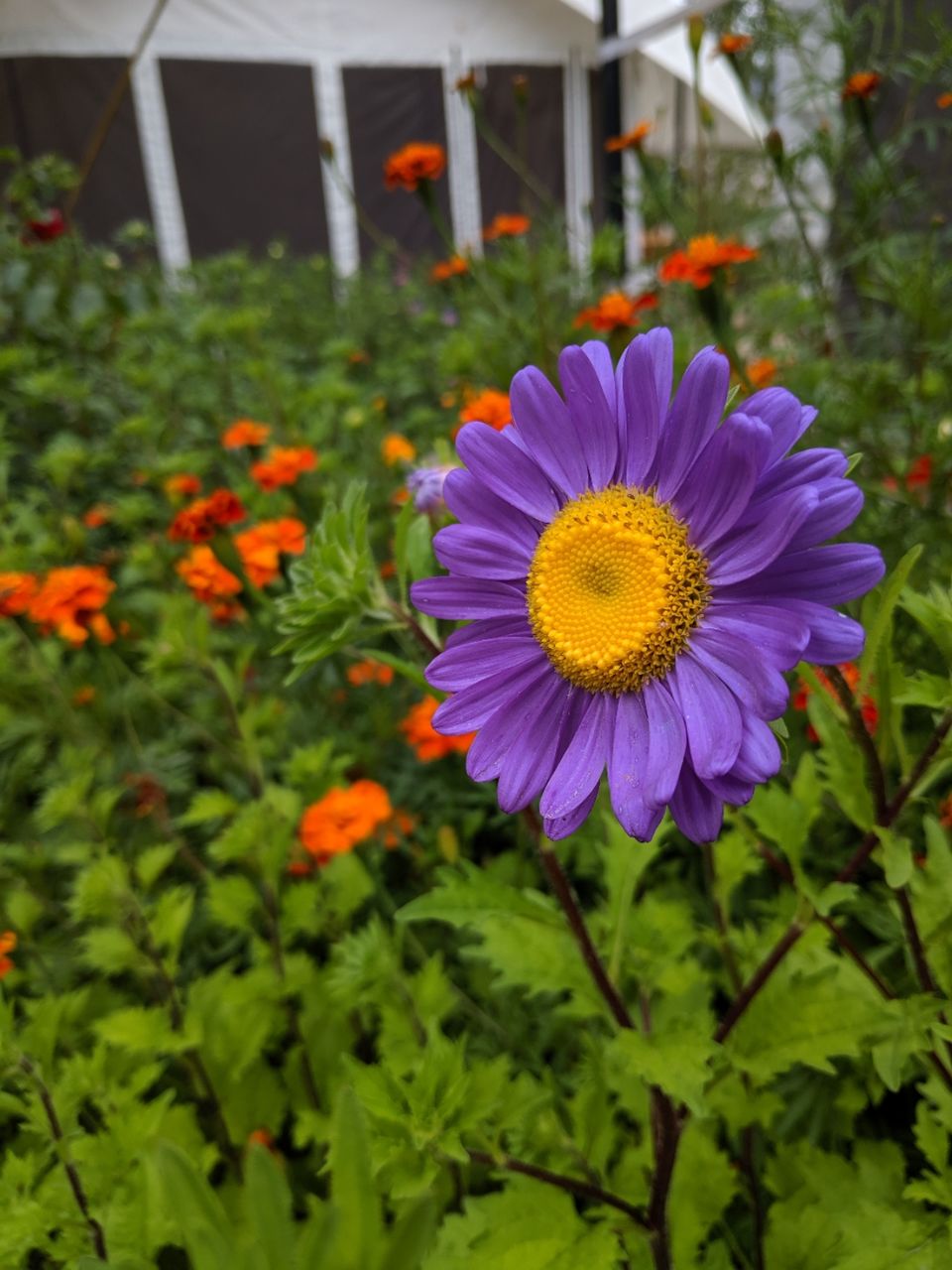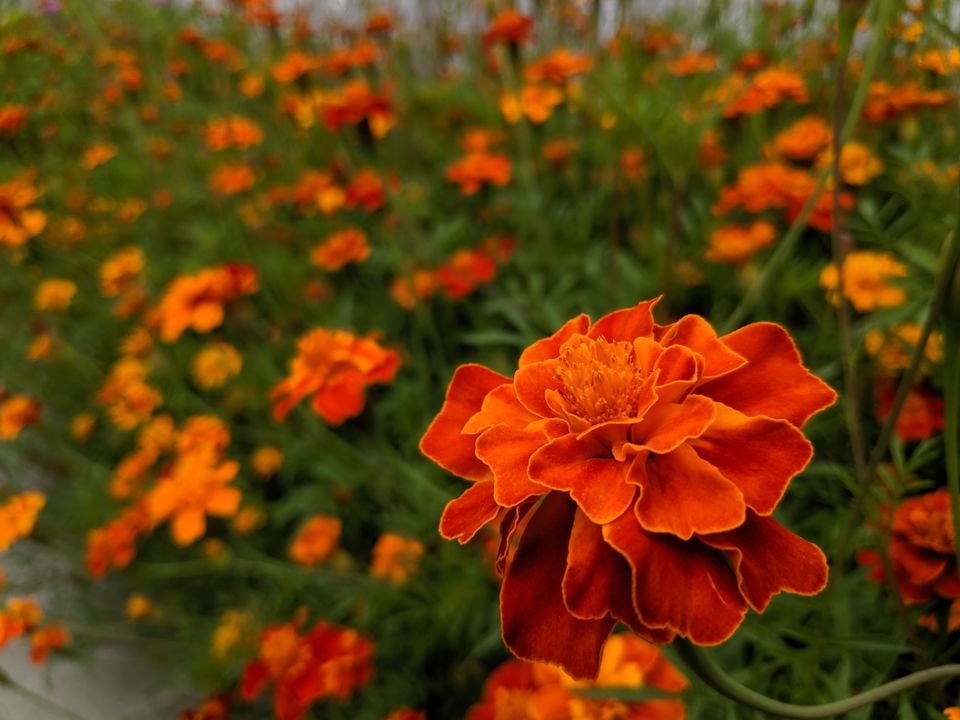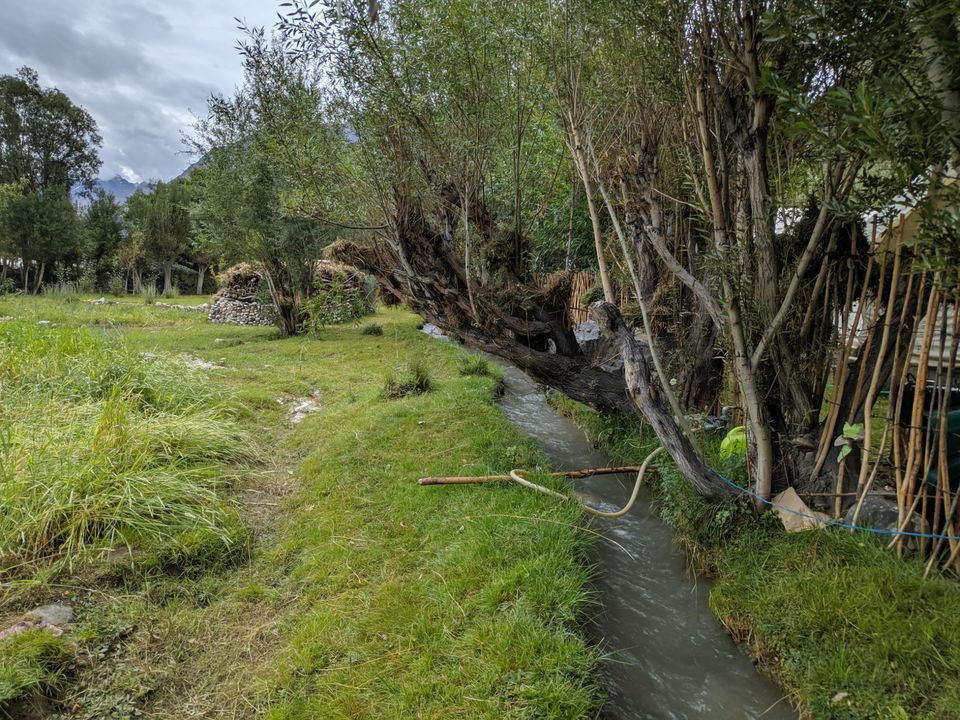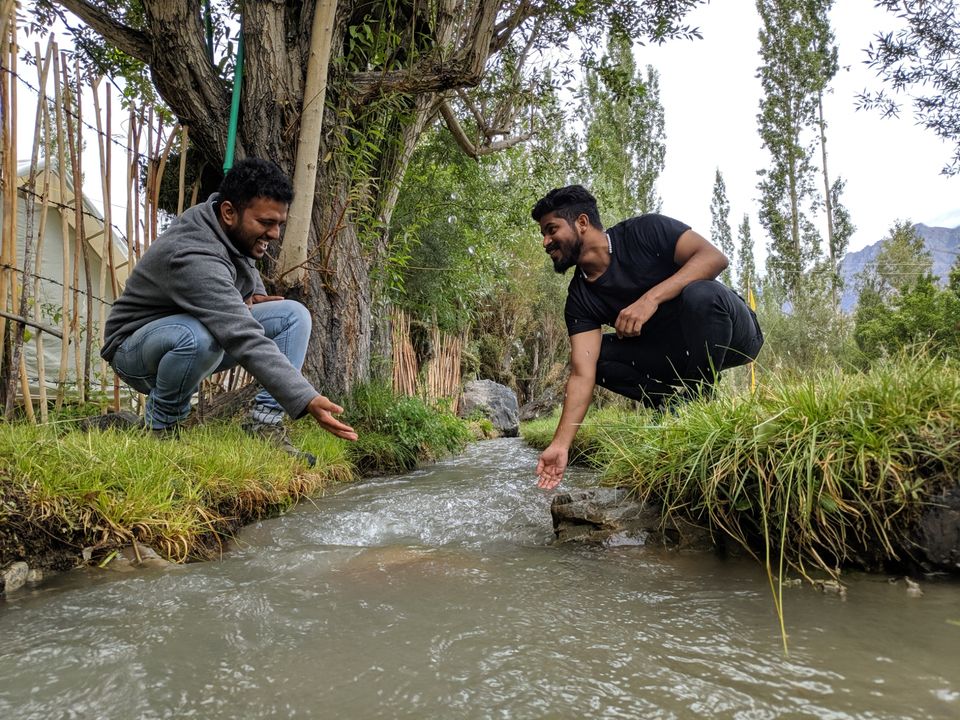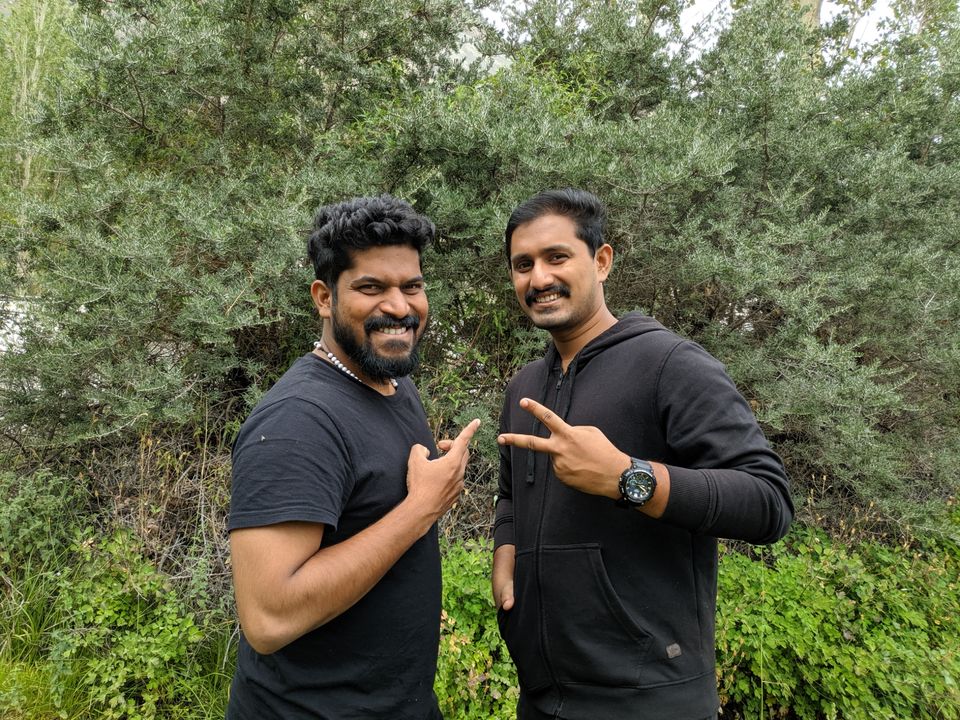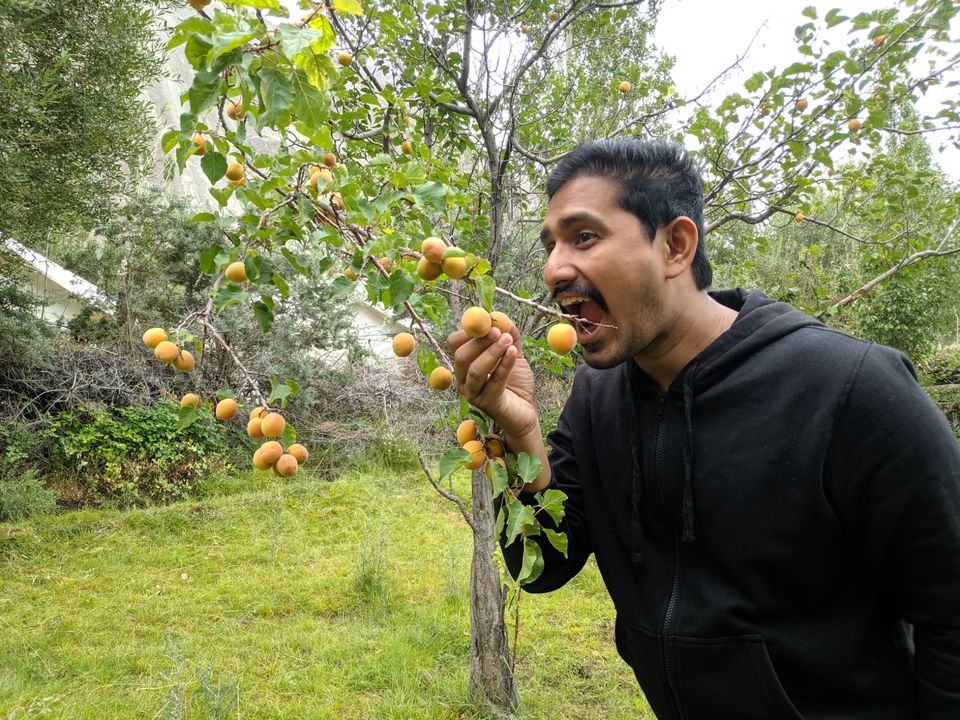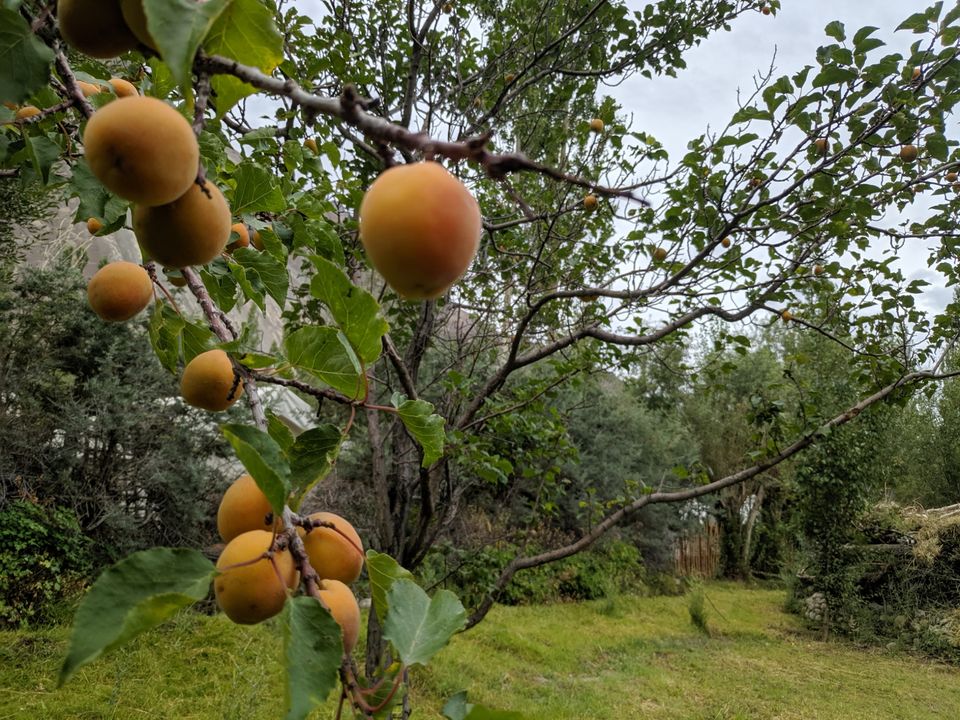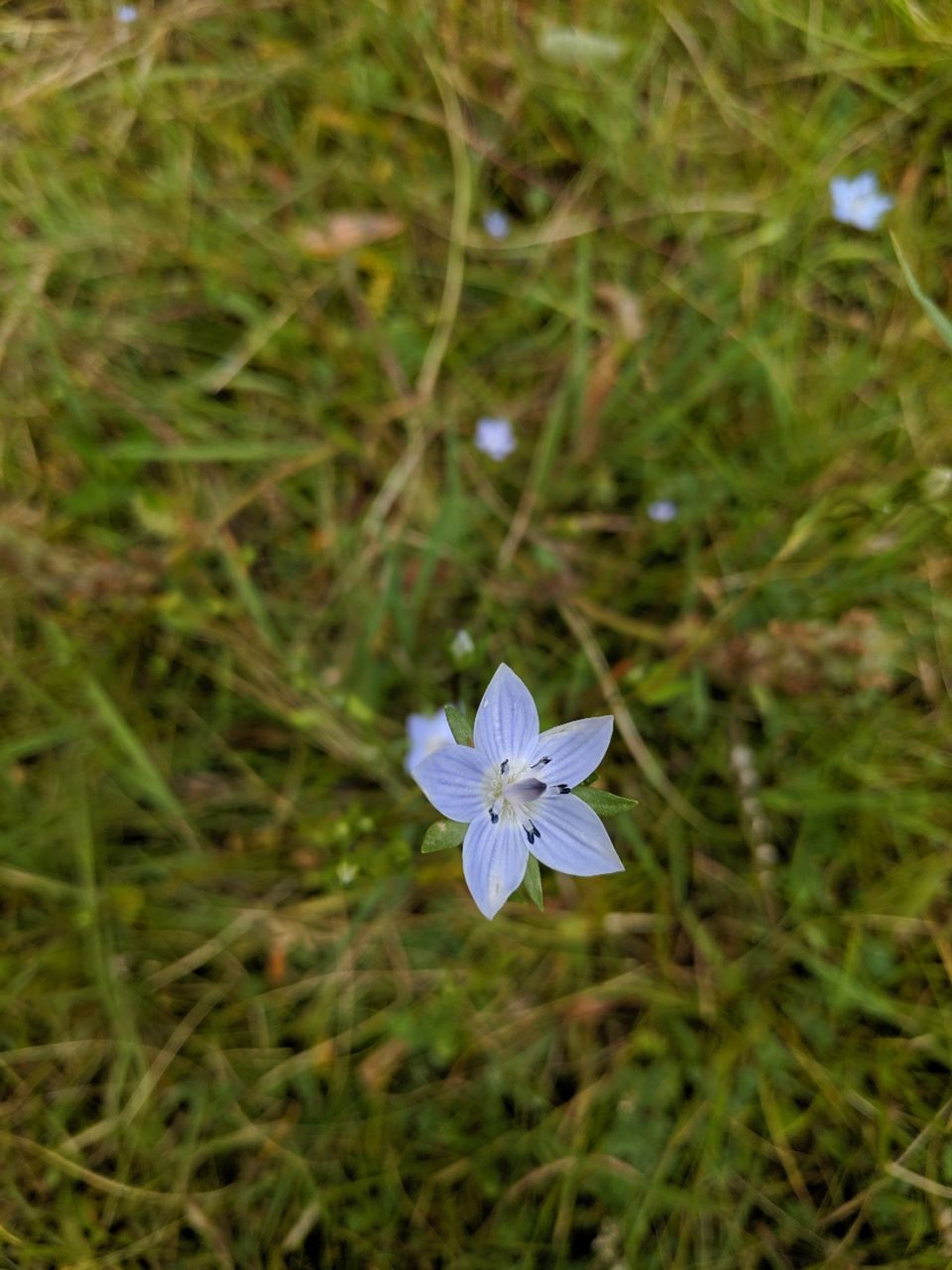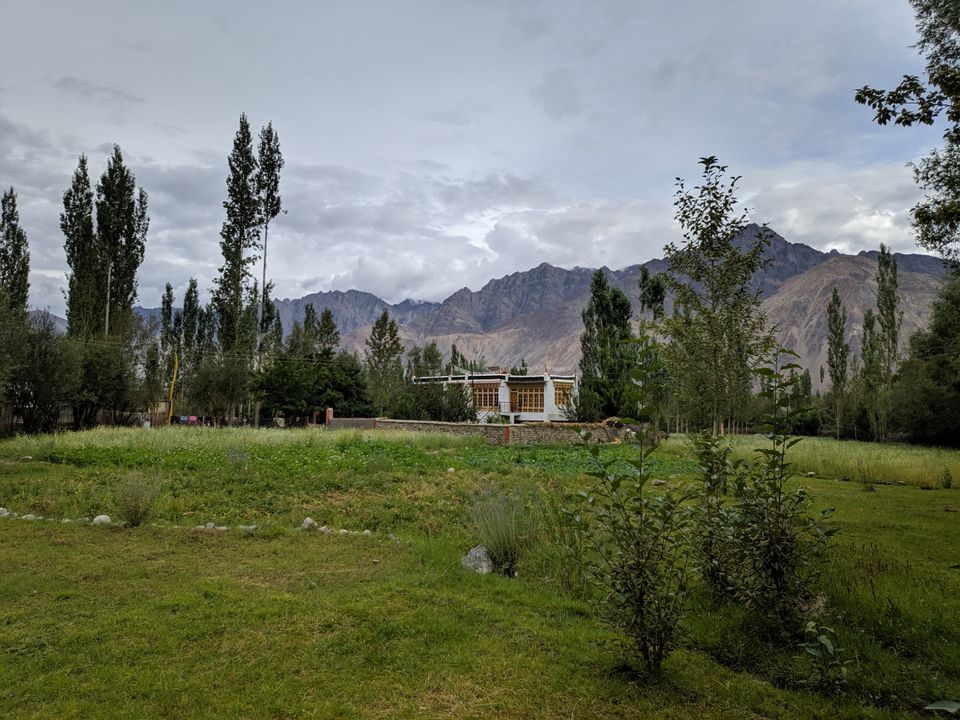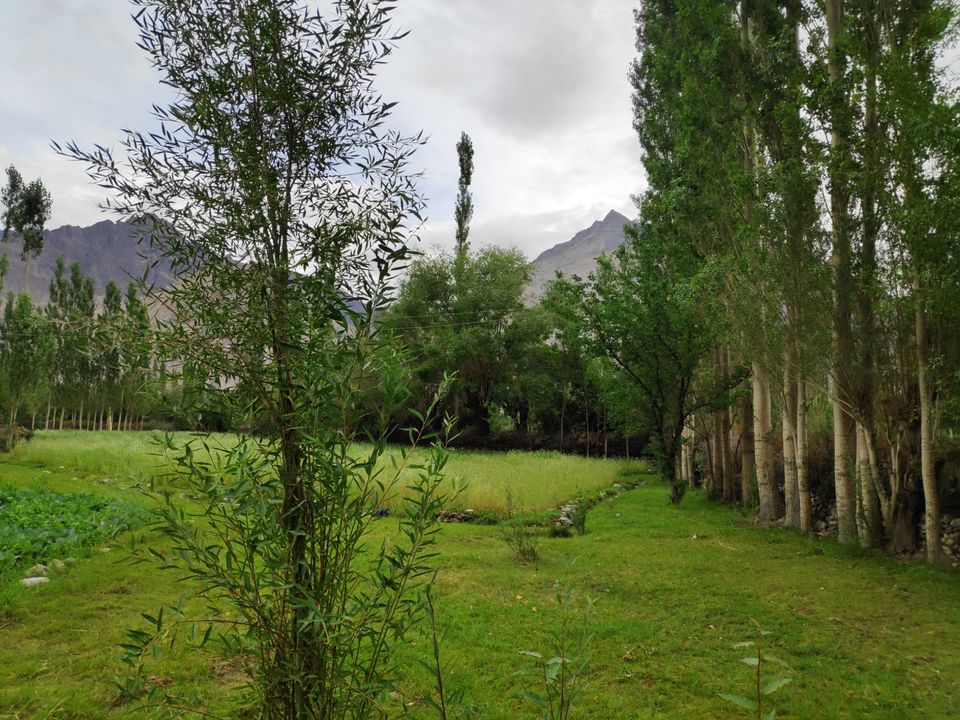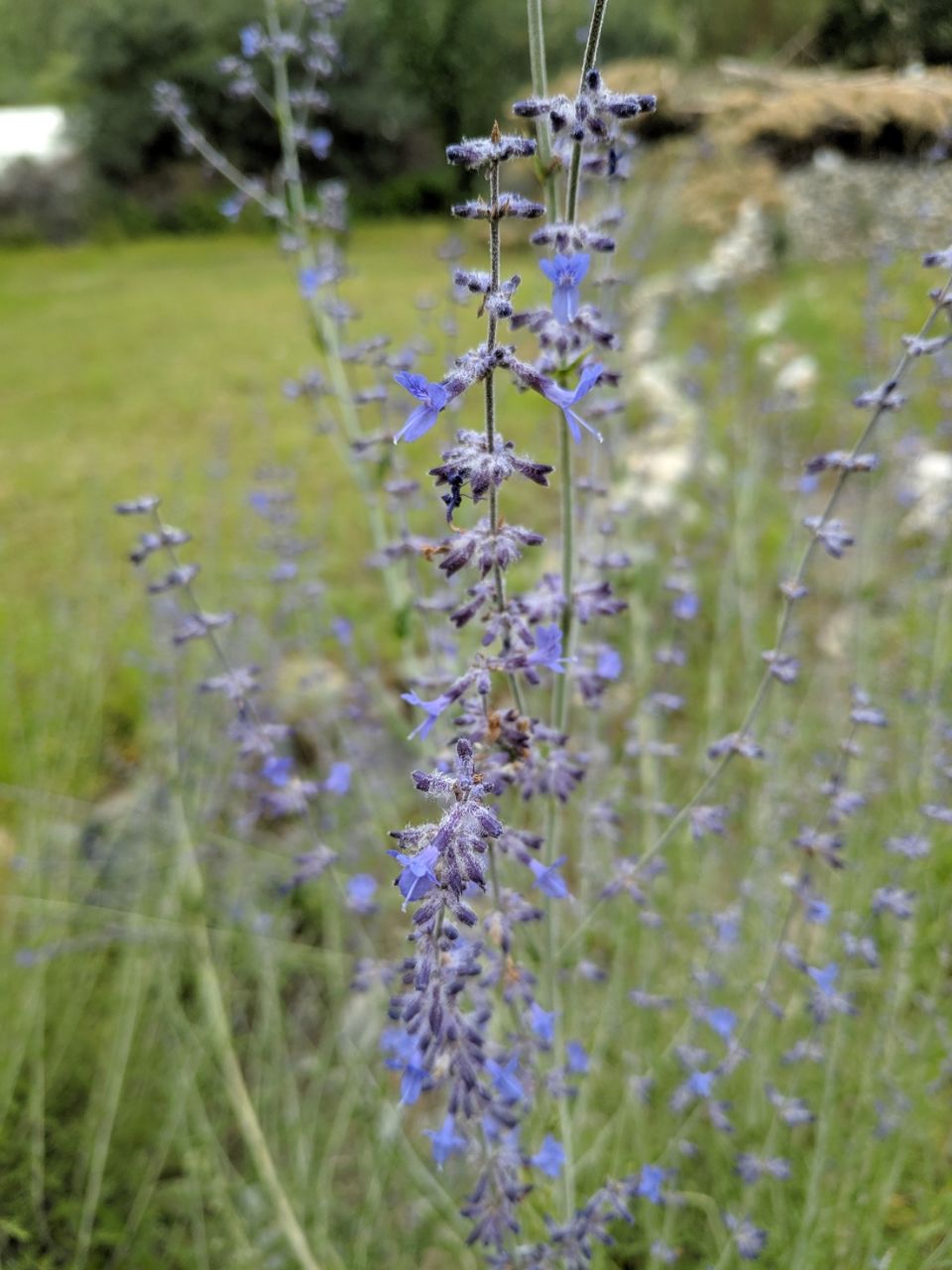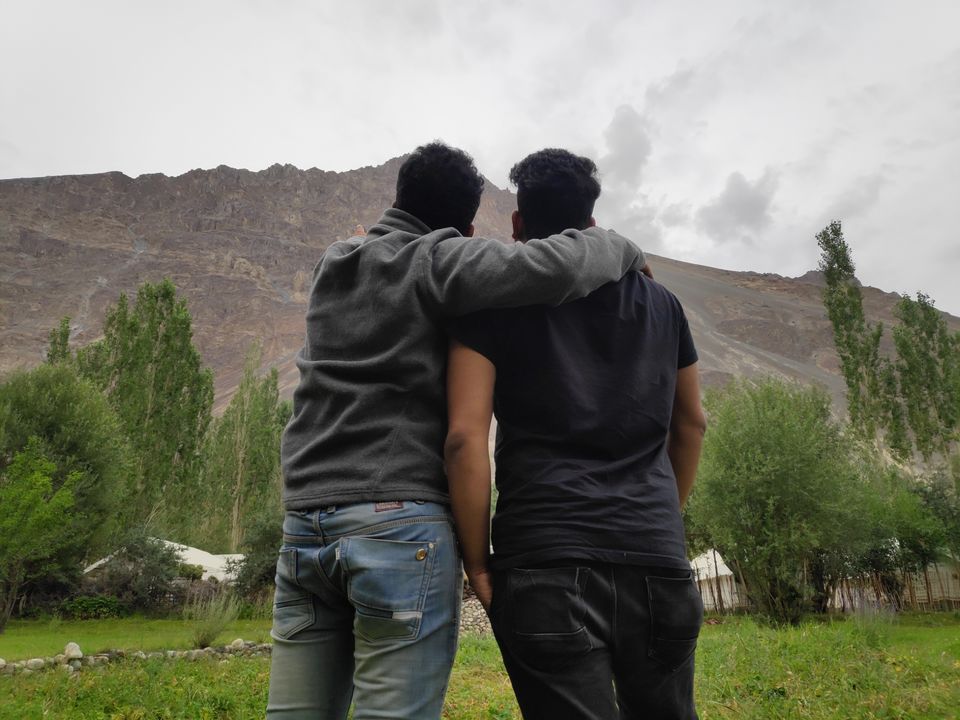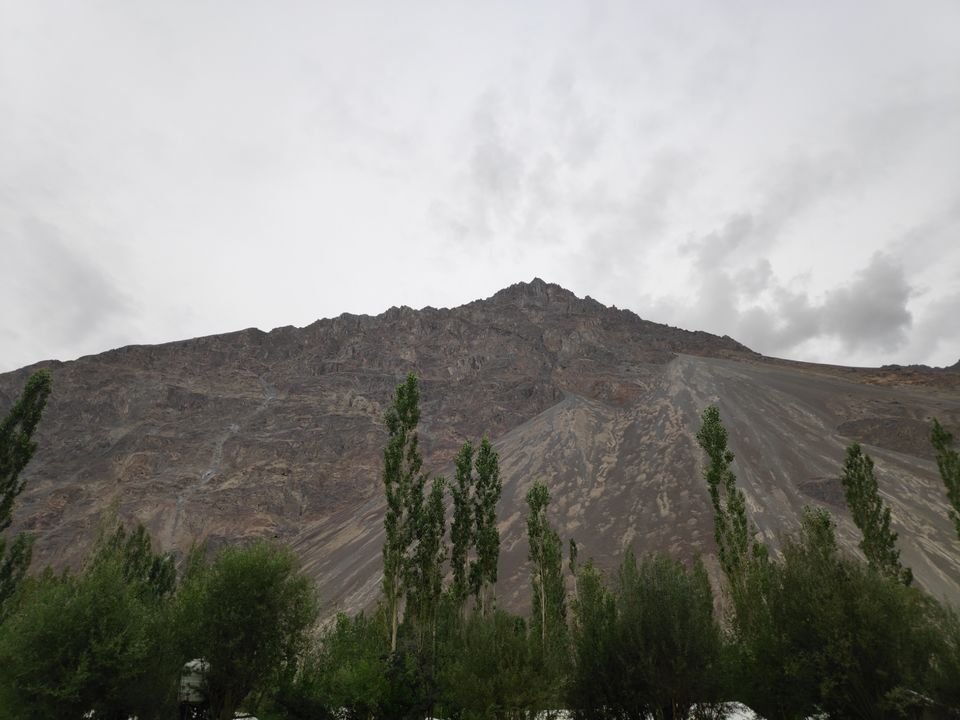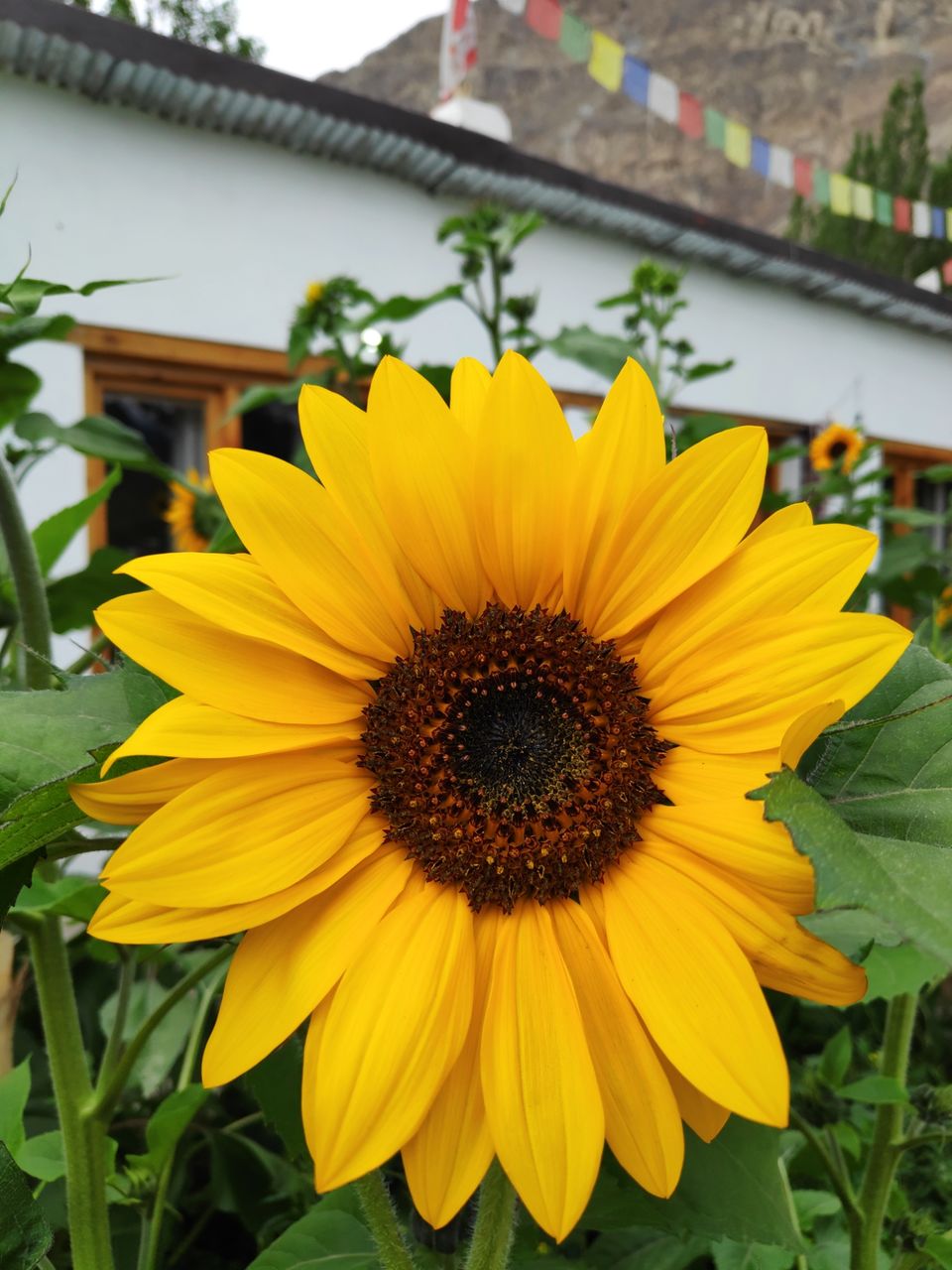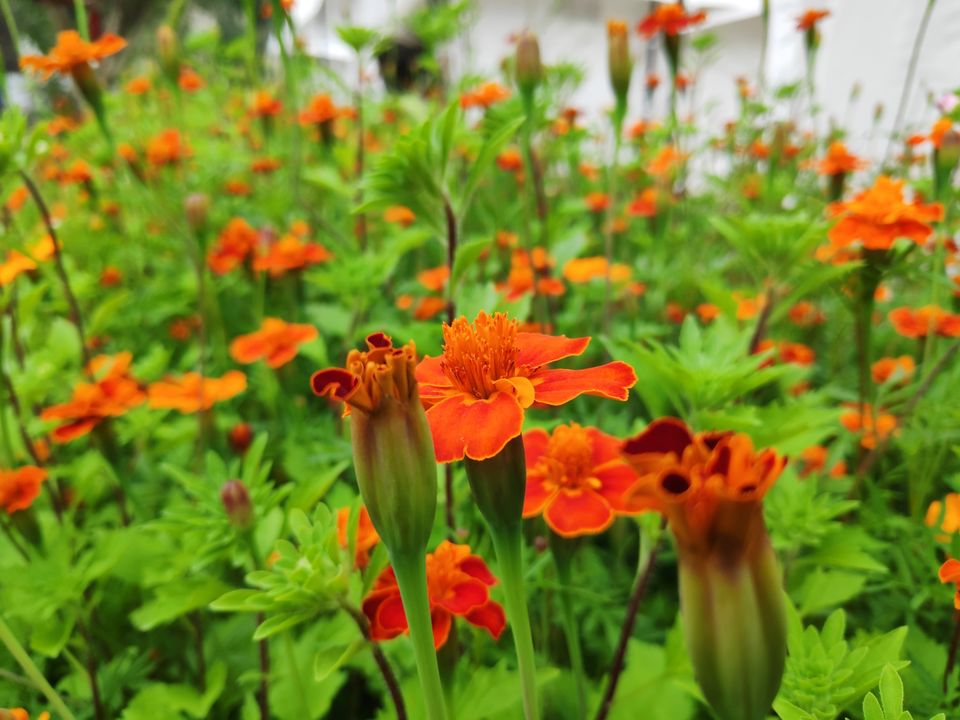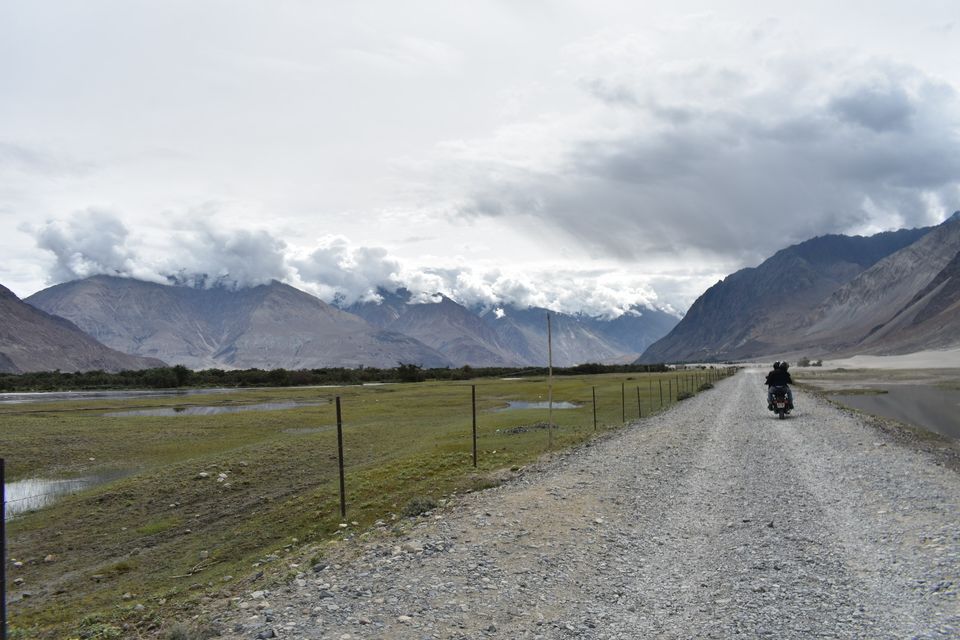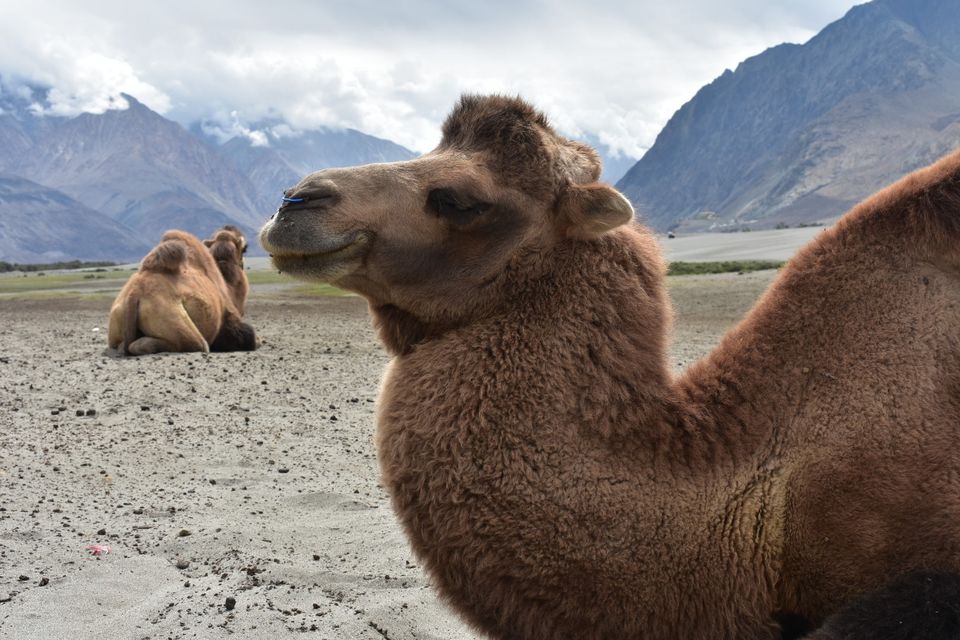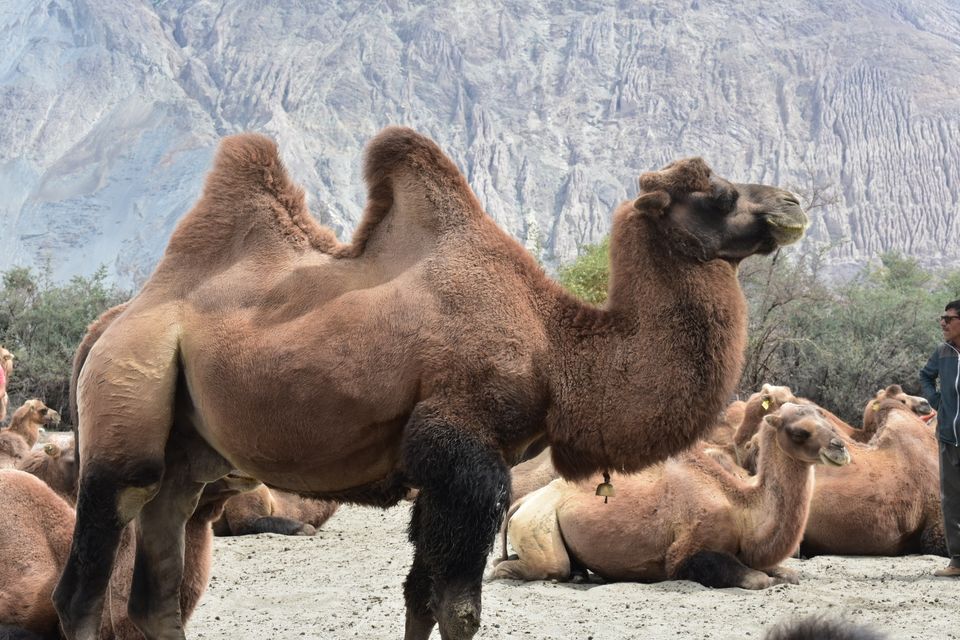 To changla & back to Leh .
After a good night sleep - actually we were all pretty lazy to get up early and missed the view at Pangong .
It was the Independence day .
Raised the flags high at pangong and explored a bit short of the infamous pangong lake - the three idiots lake which was mentioned by my good friend.
The water was just blue actually so blue and beautiful landscapes.
Then Enroute to changla god this was the worst road but the best ride , for my pillion rider the worst ride hehe .
It was full of stones and stones hehe and it was a challenge to ride with the classic- it was like the bikes were out of breath , and the himalayan bike riders made us really really jealous.
Enroute there is snow and we were like children played.. then again climbed with our classics reaching the top was a hard but thrilling and fun thing .
At the top don't miss out the chocolate drinks they are a must.
Changla was a tough but worthy spot to be.
Then down hill is good and easy but almost seemed never ending ..
After taking Maggie again we set out to monastery which was peaceful and the ride to there was like super speed road i loved them after changla.
The Thicksay monastery is calm n peace ful and we got some of the best pics and views from here.
Then off to the hotel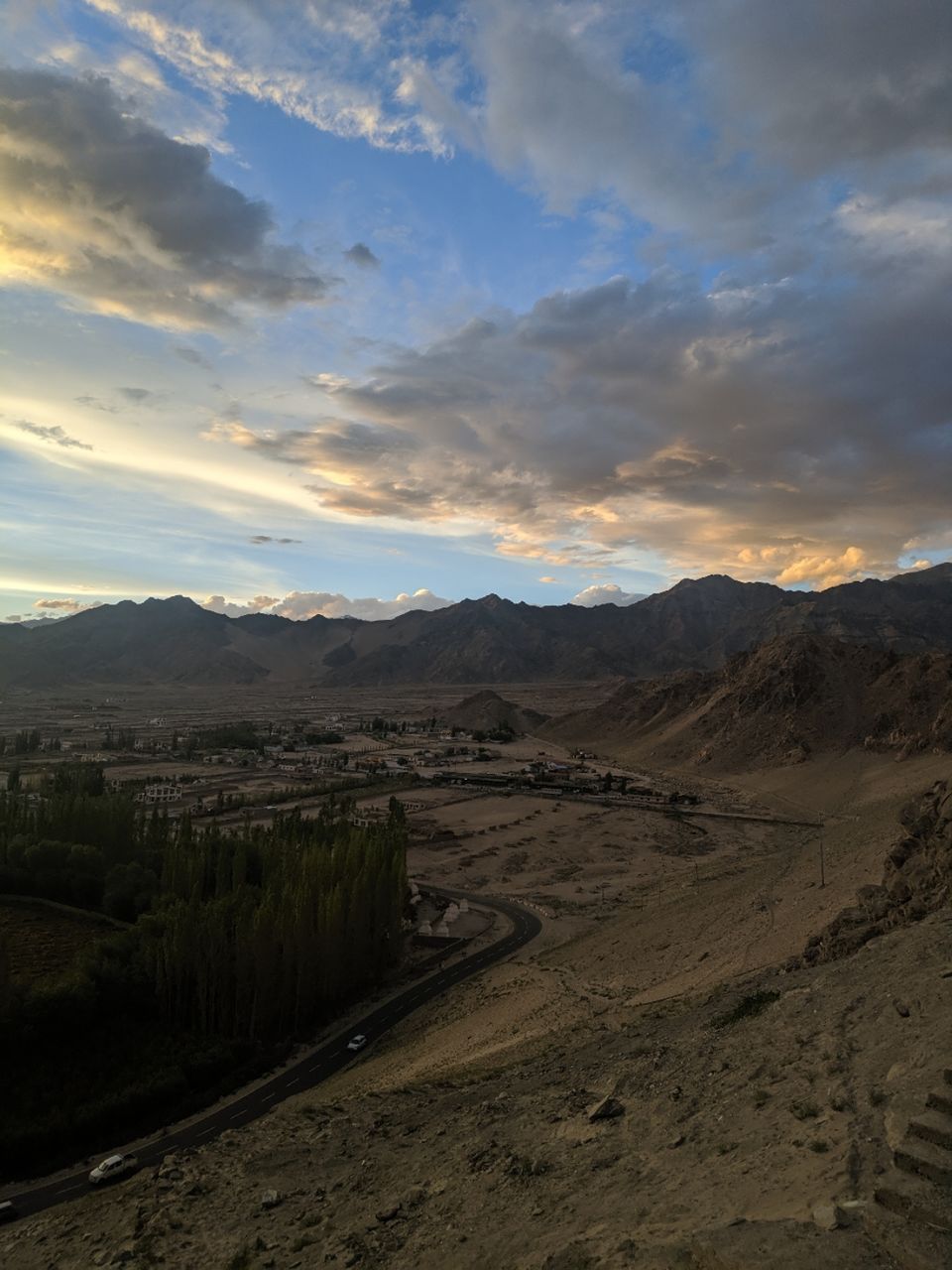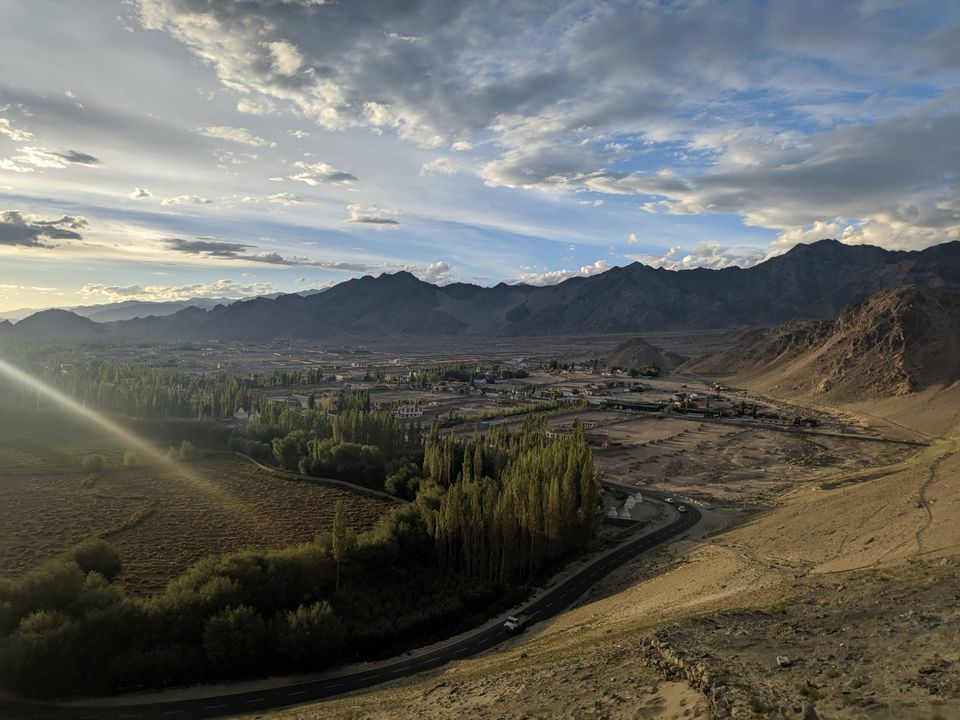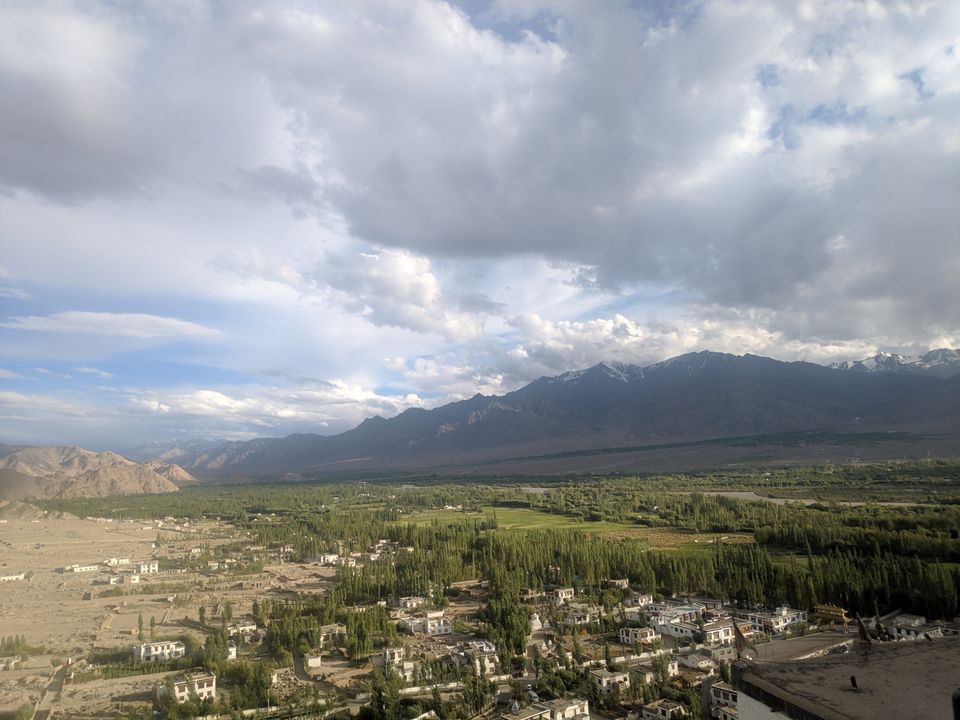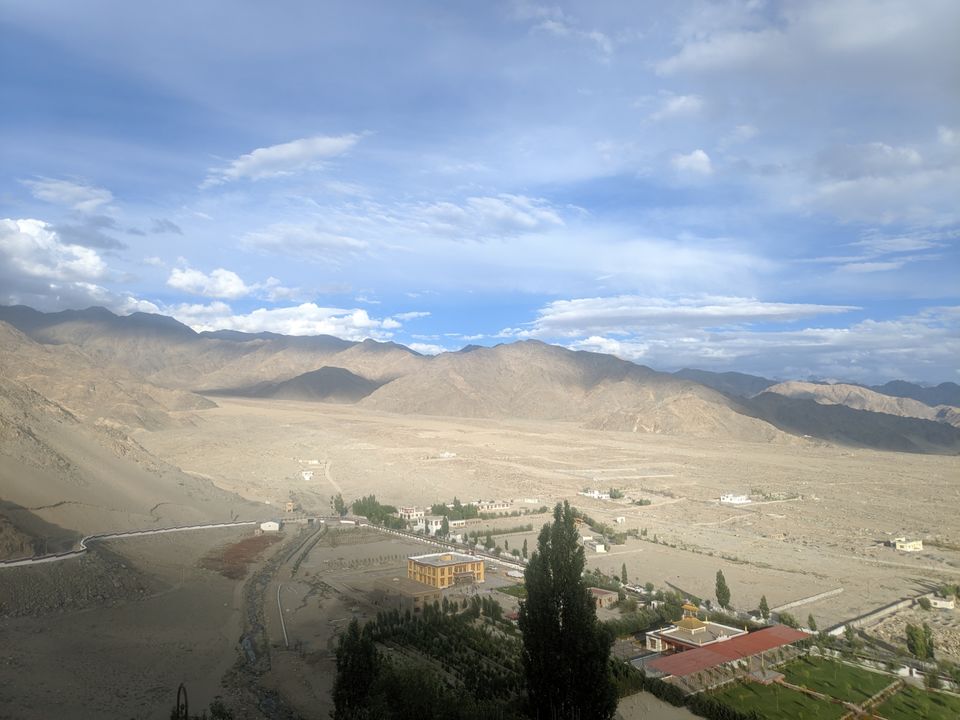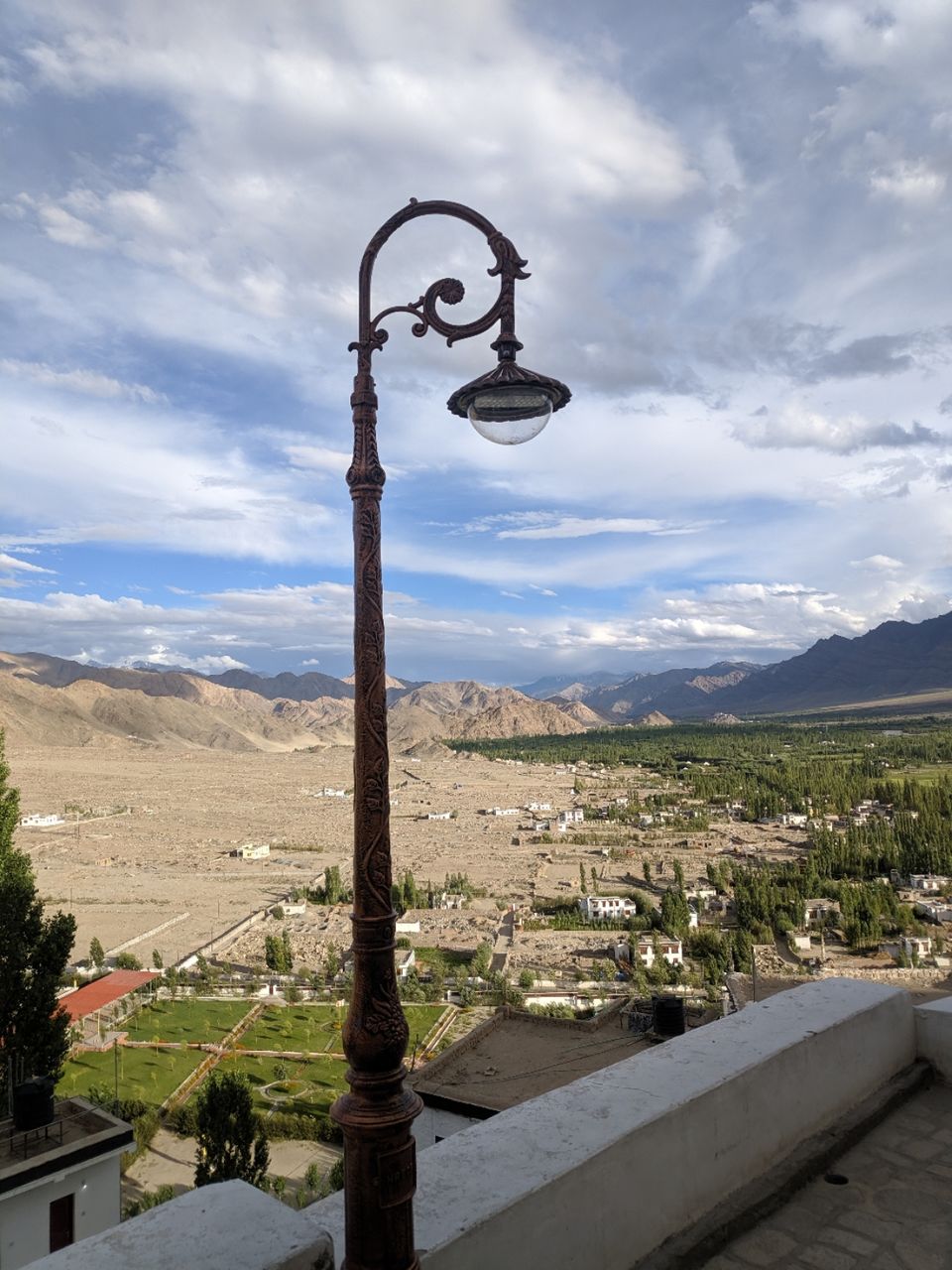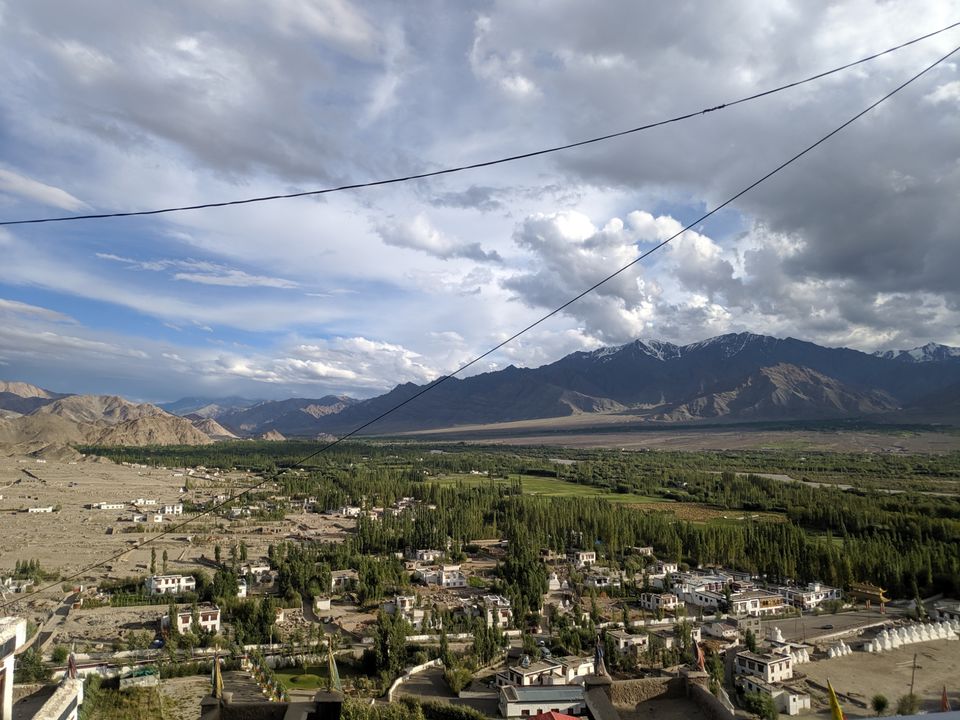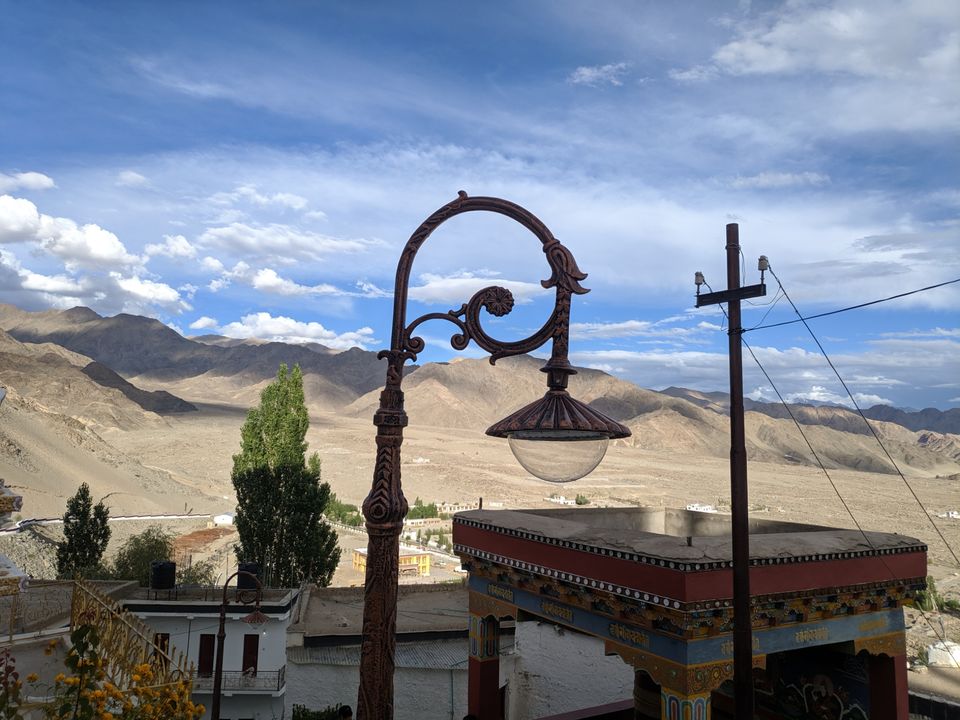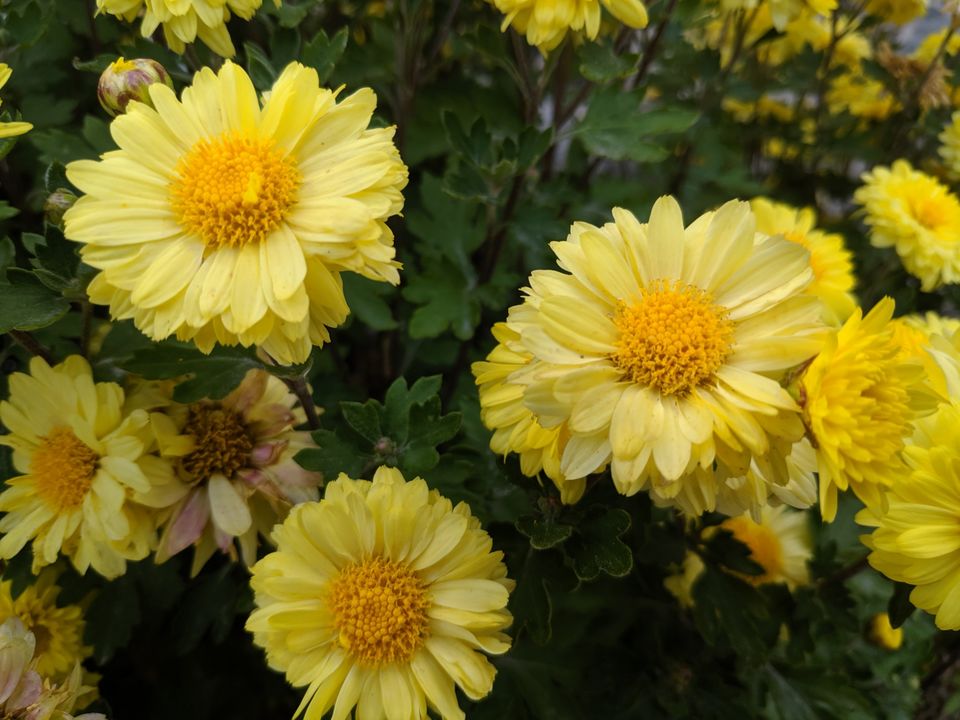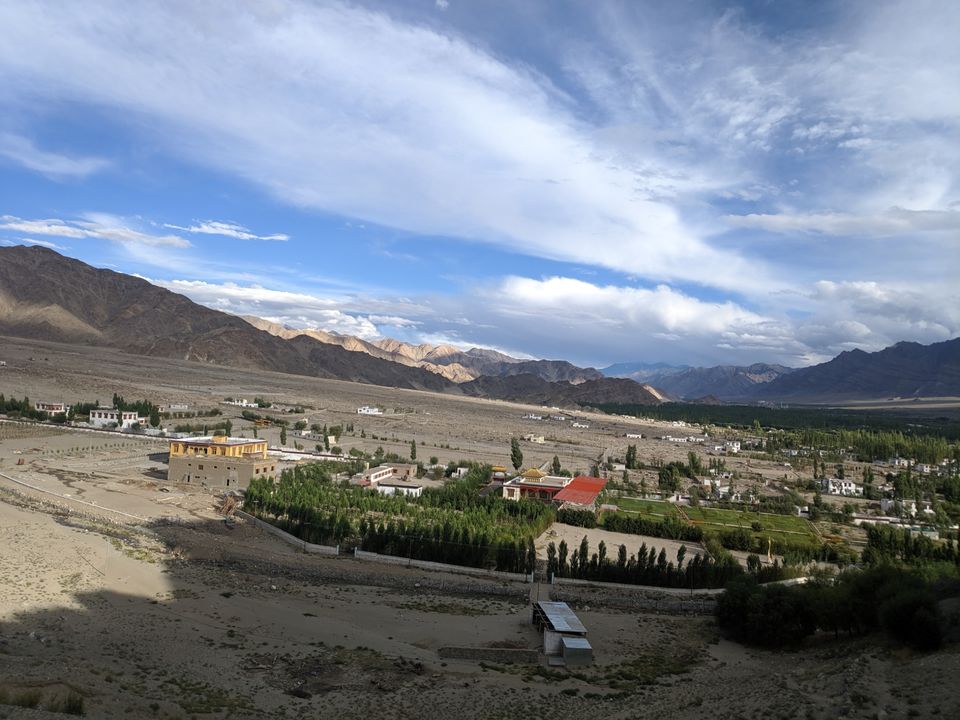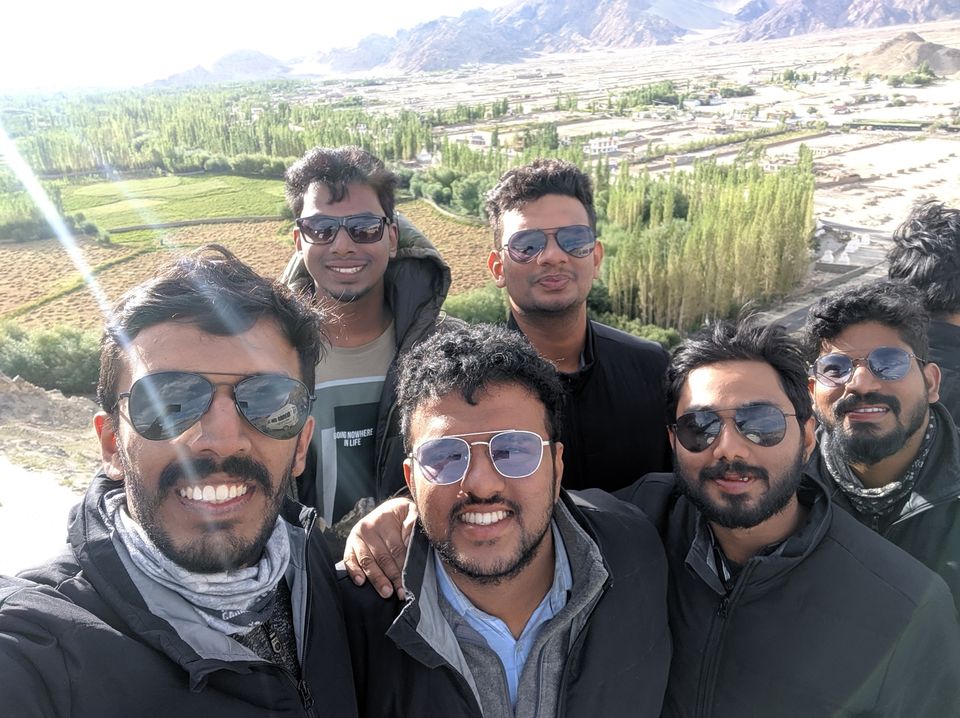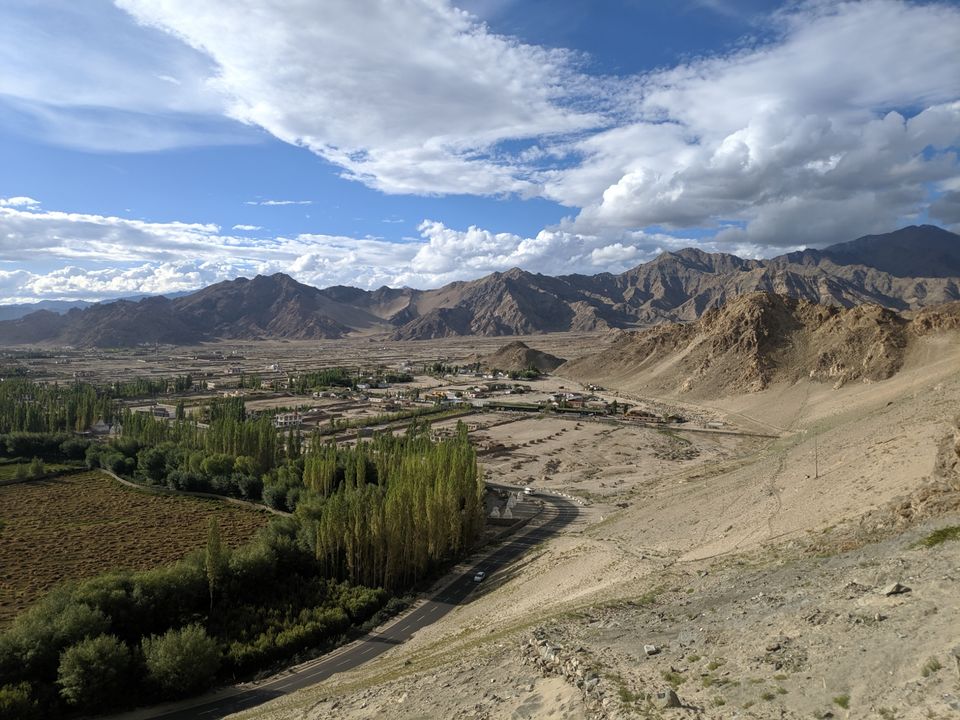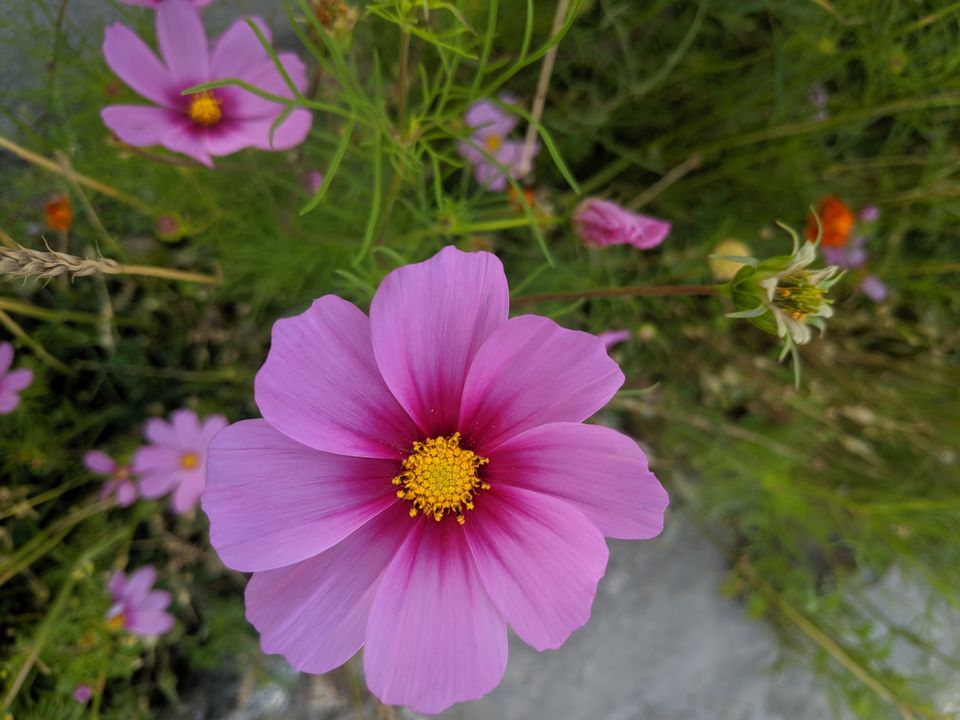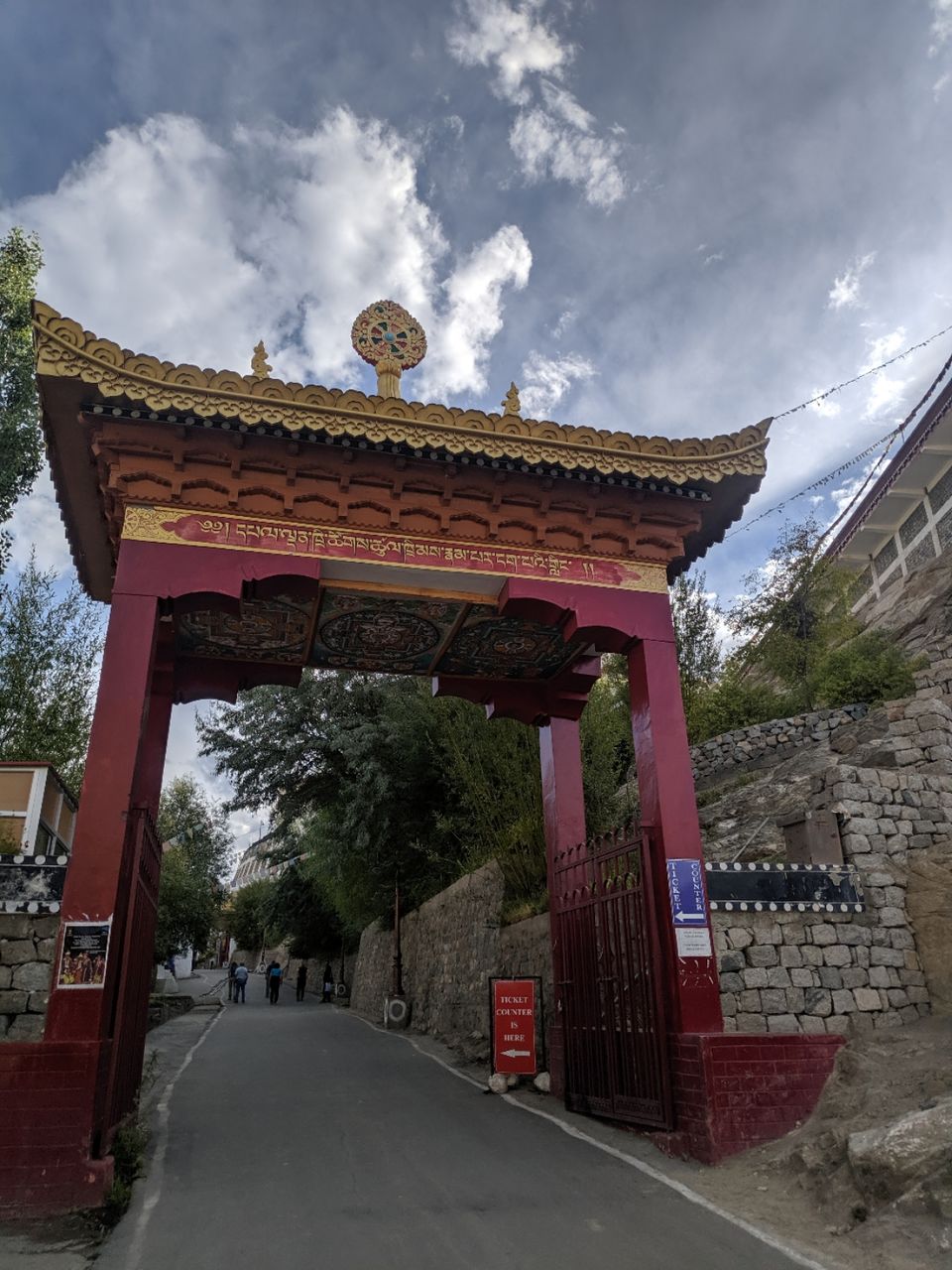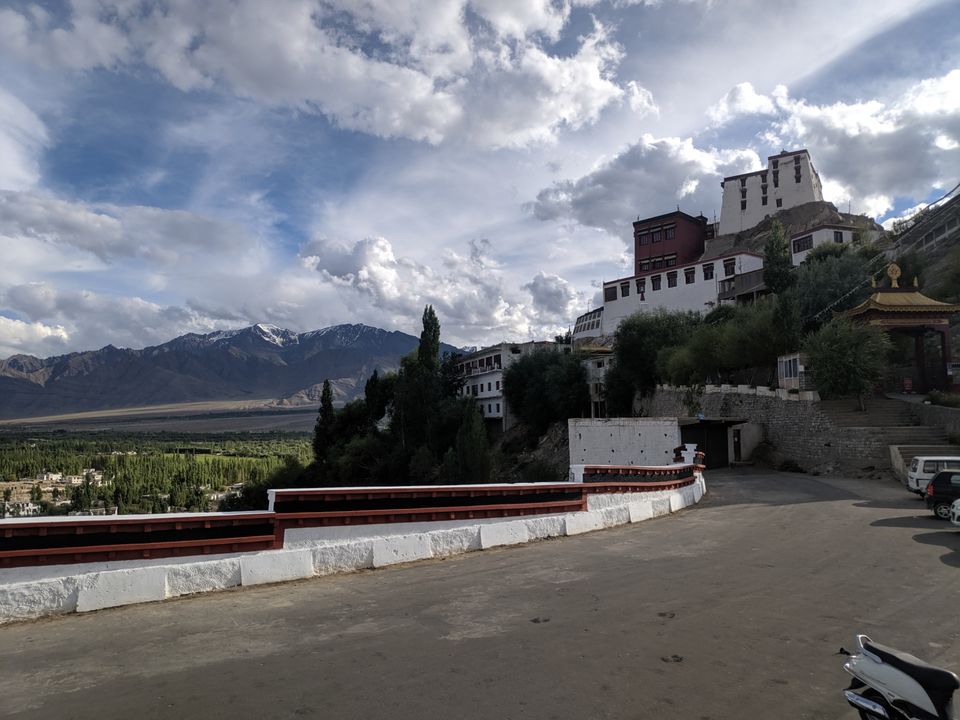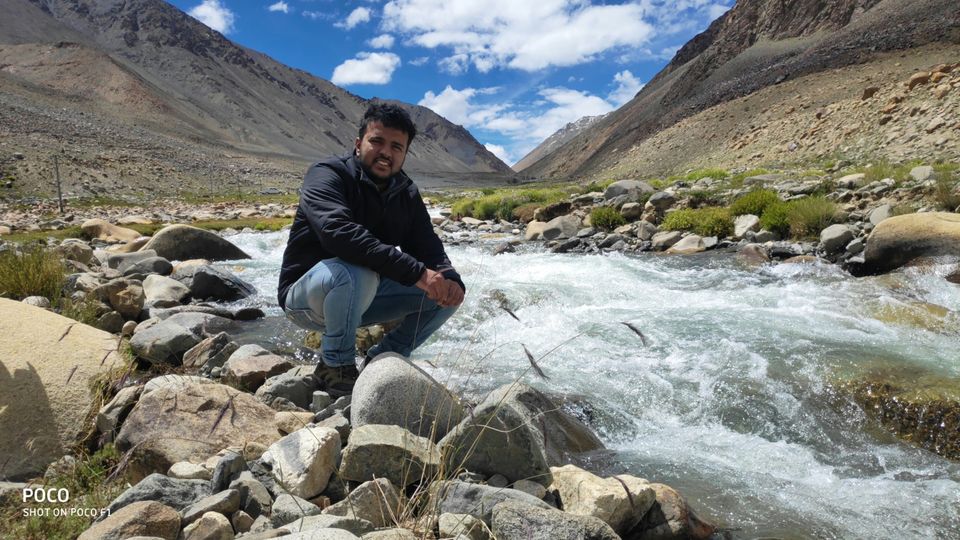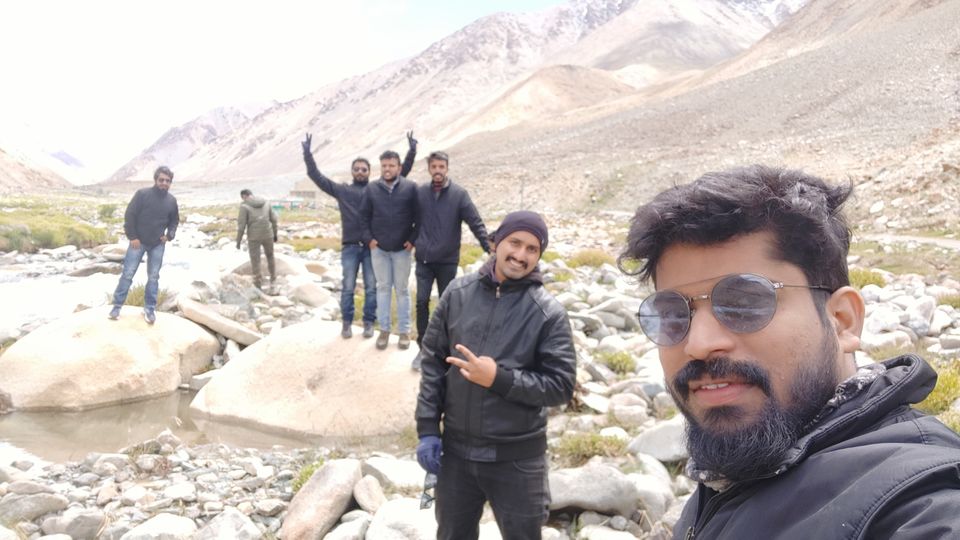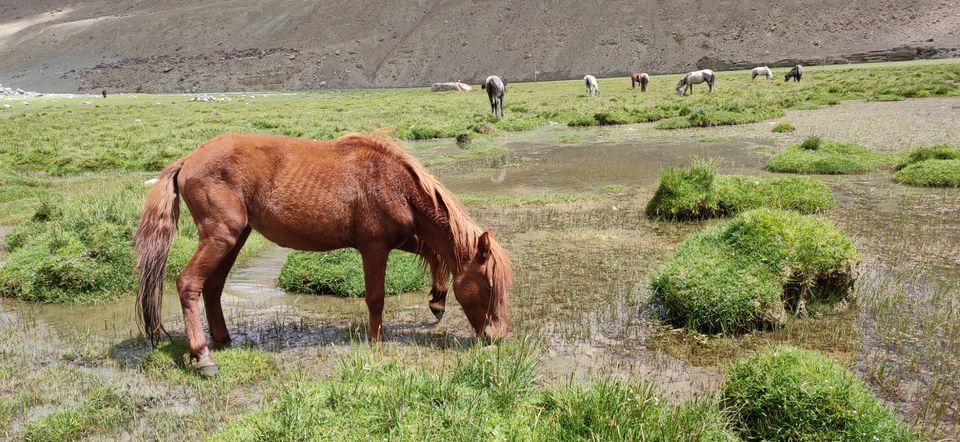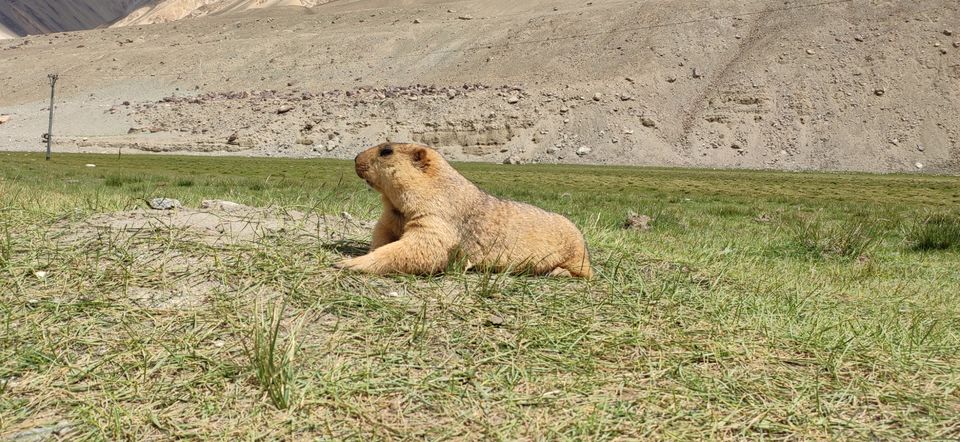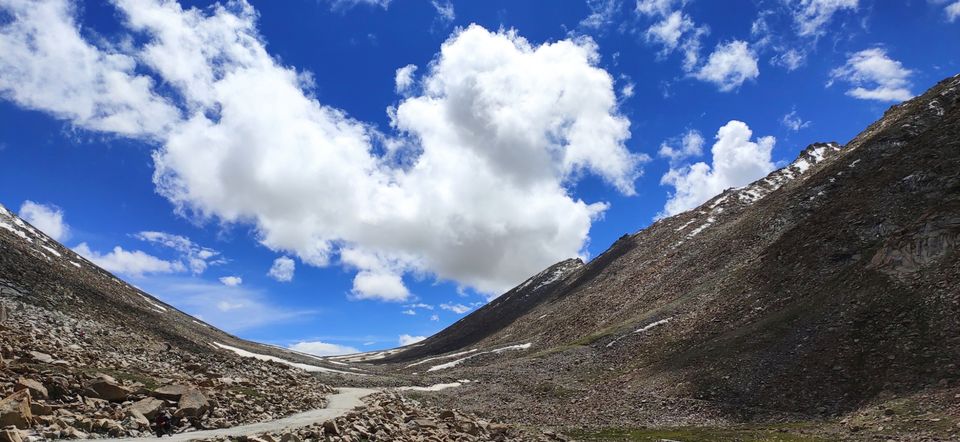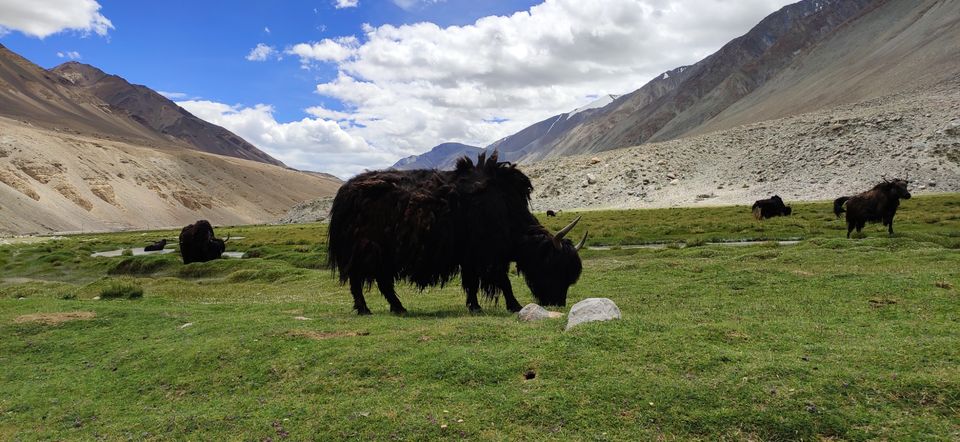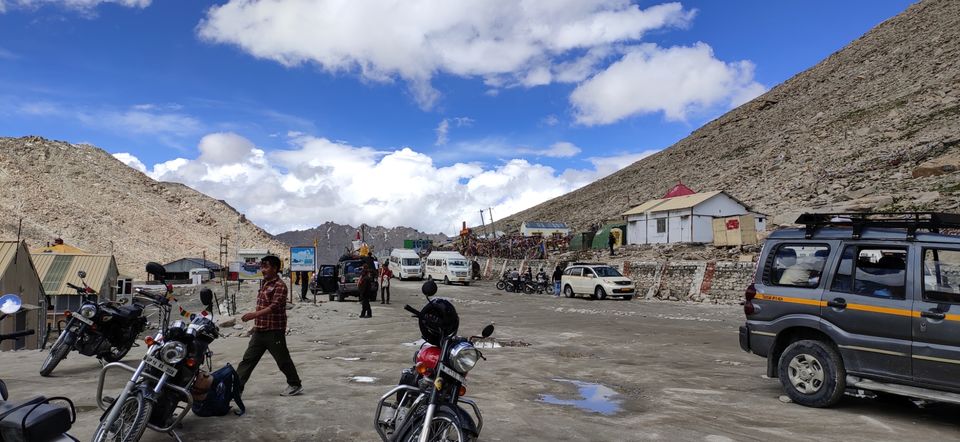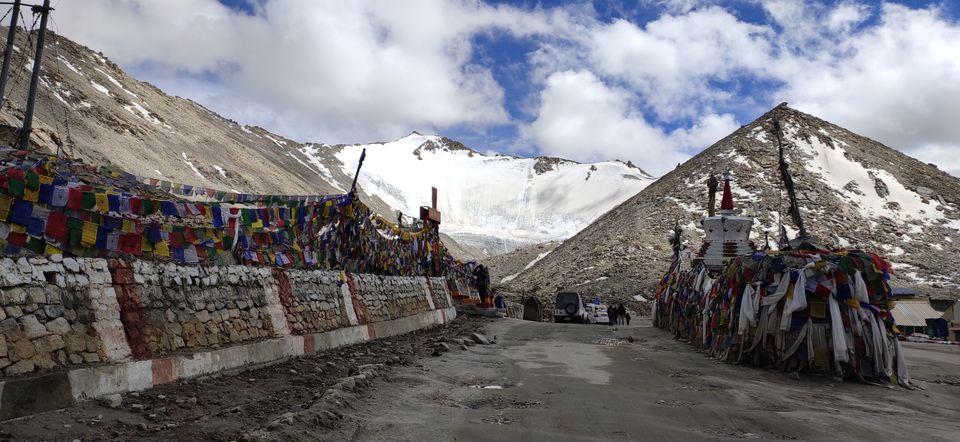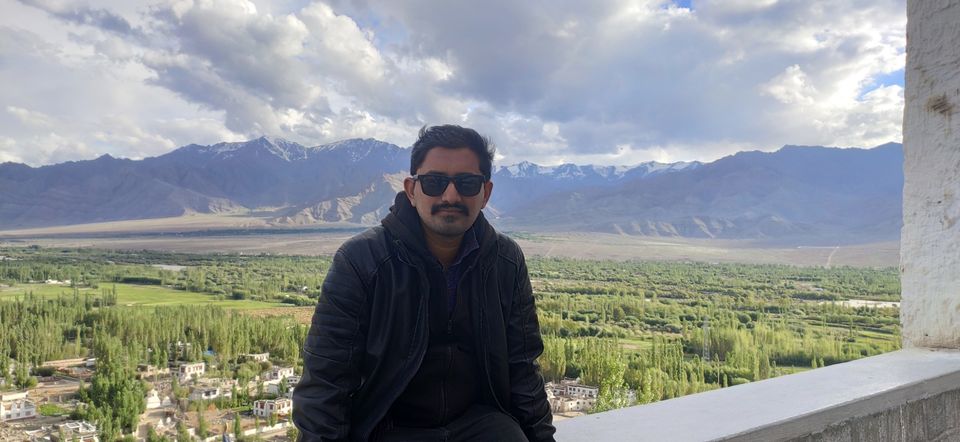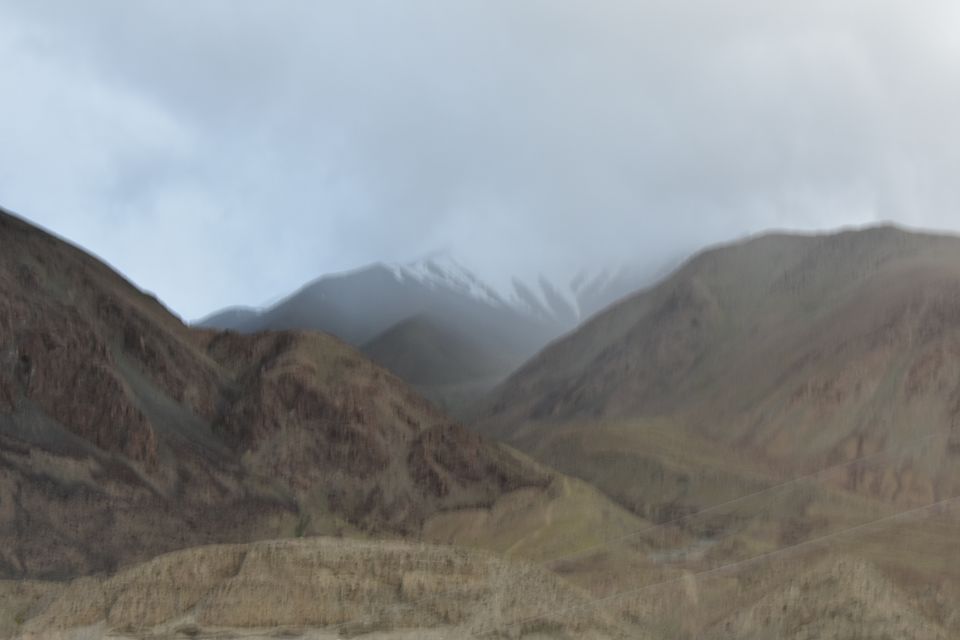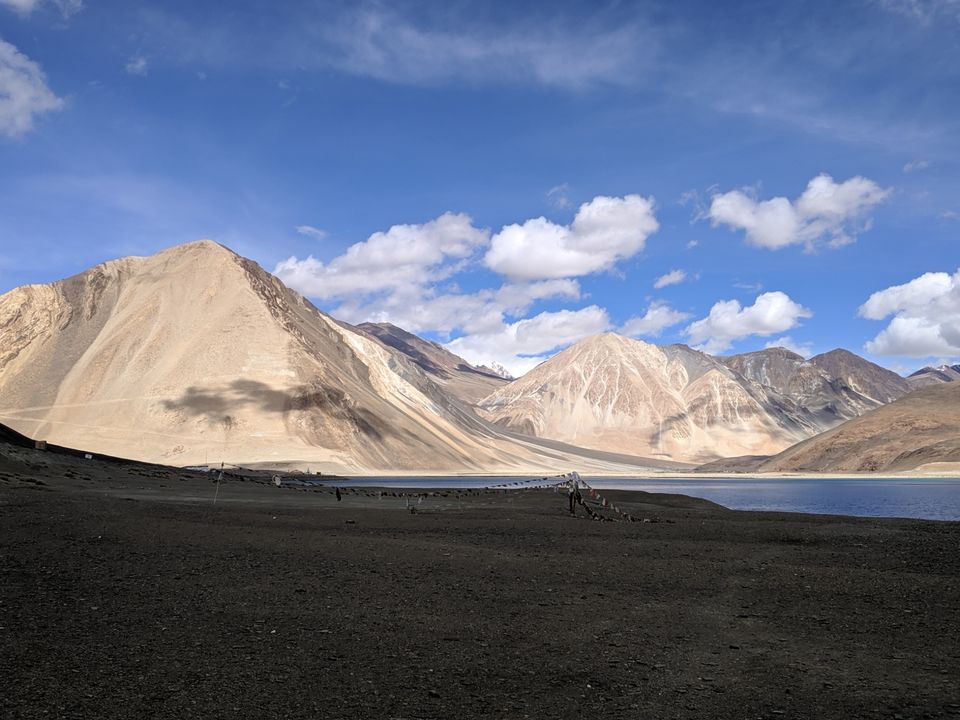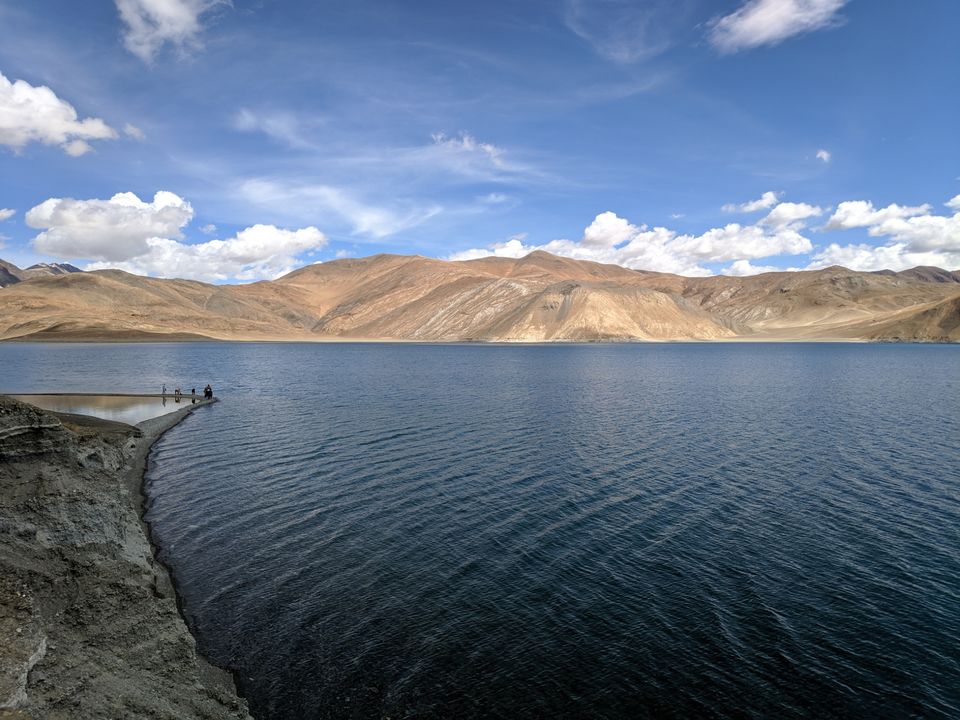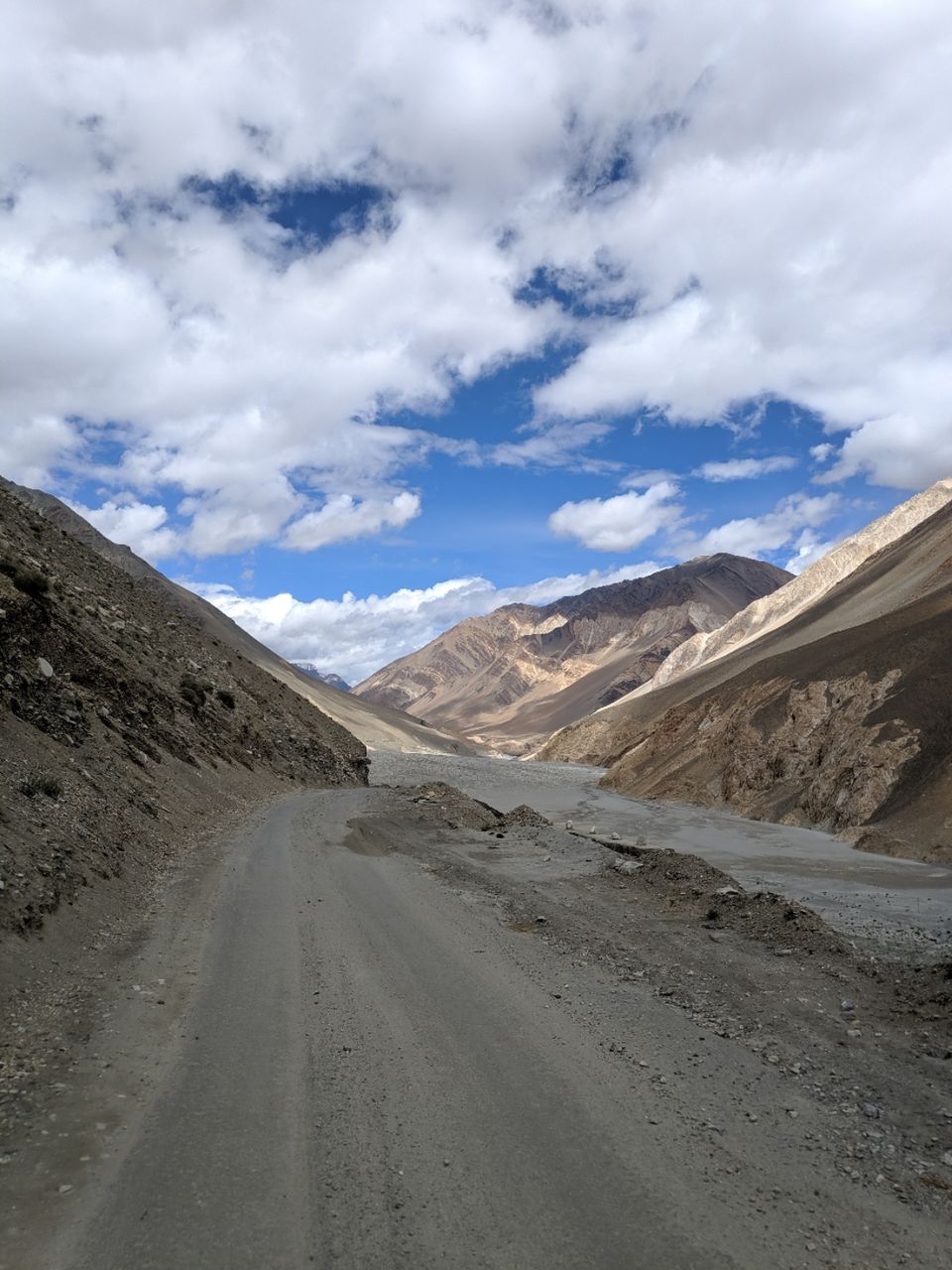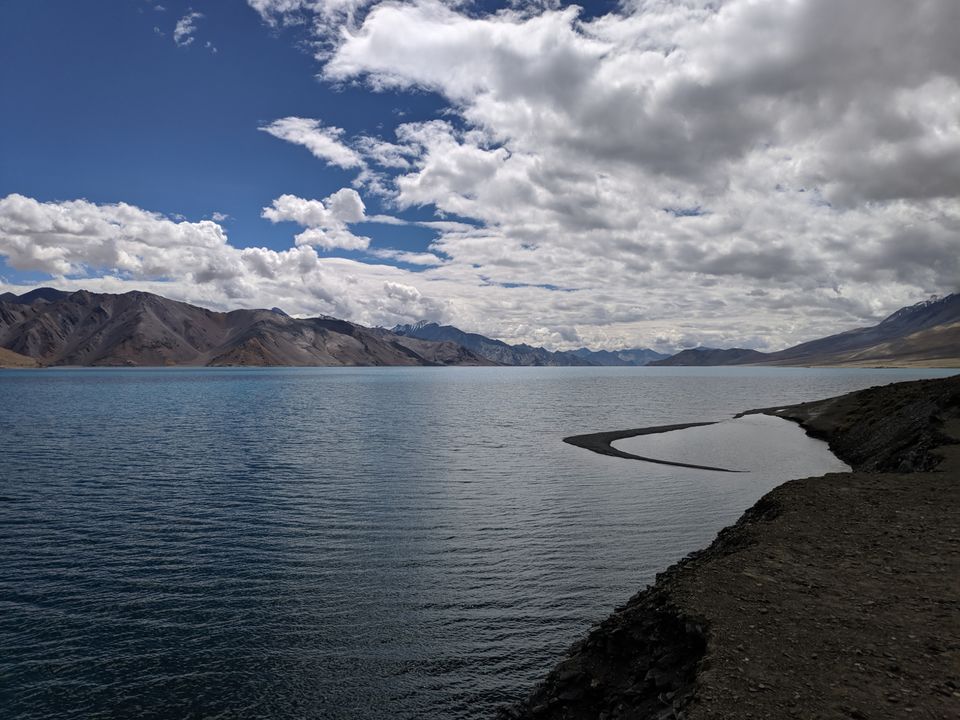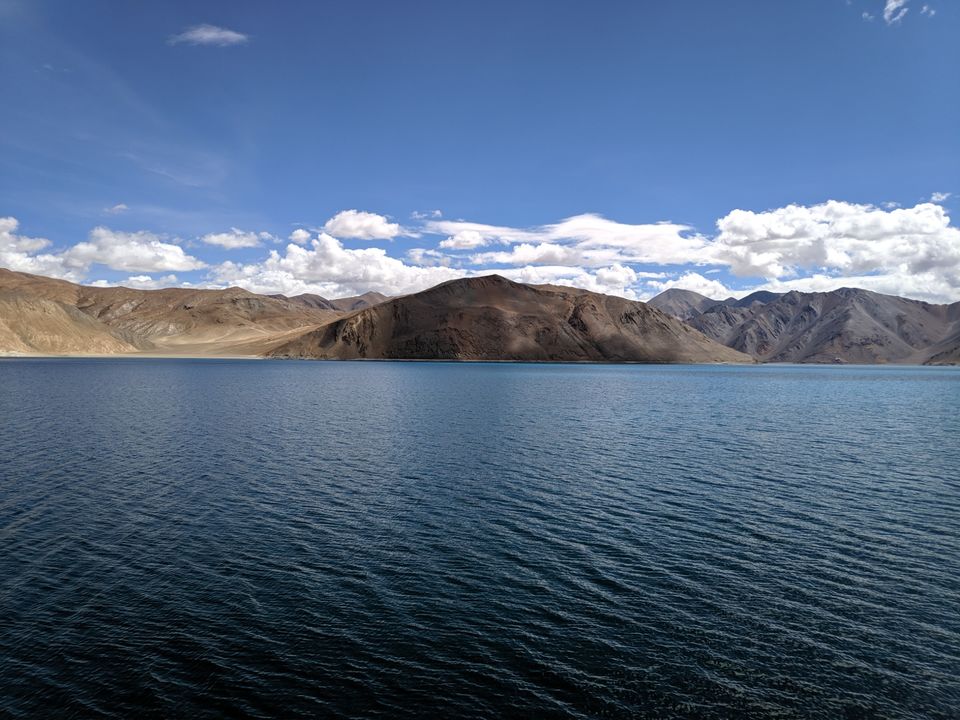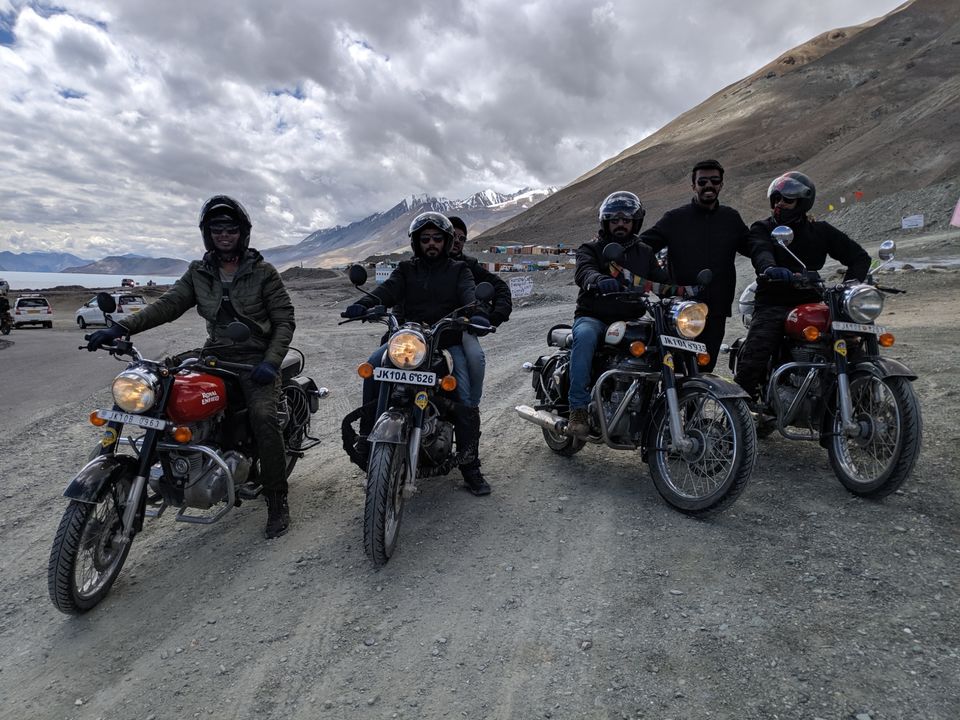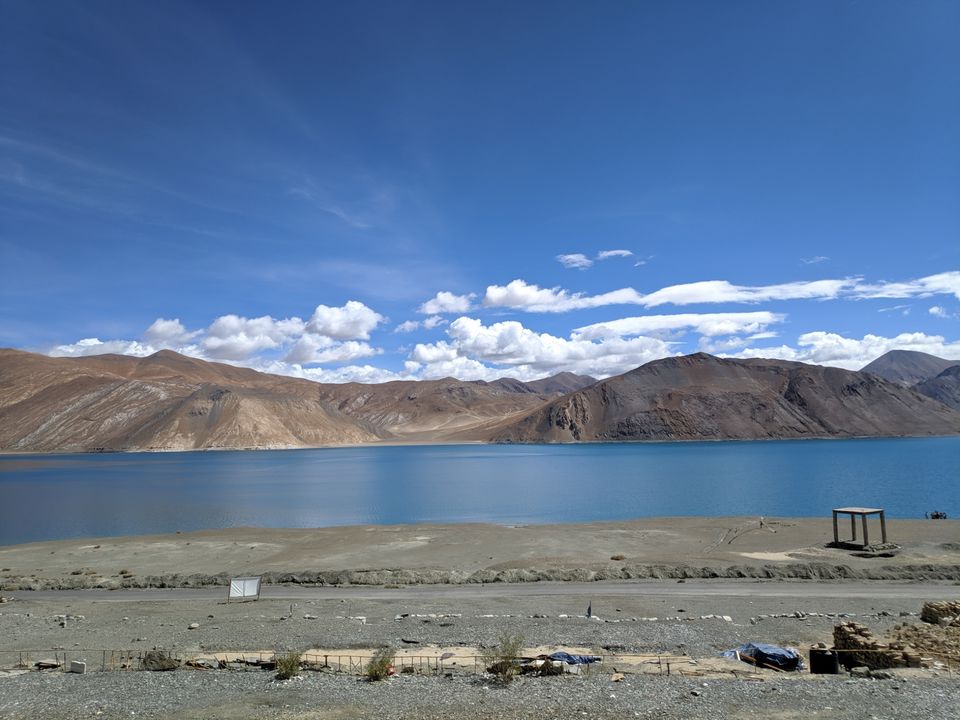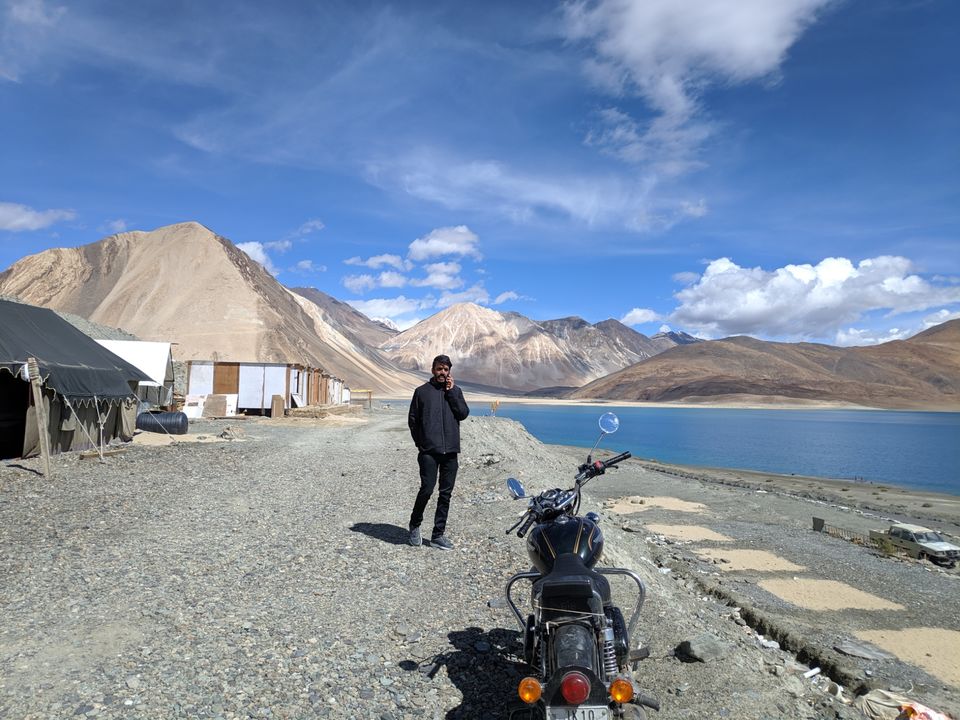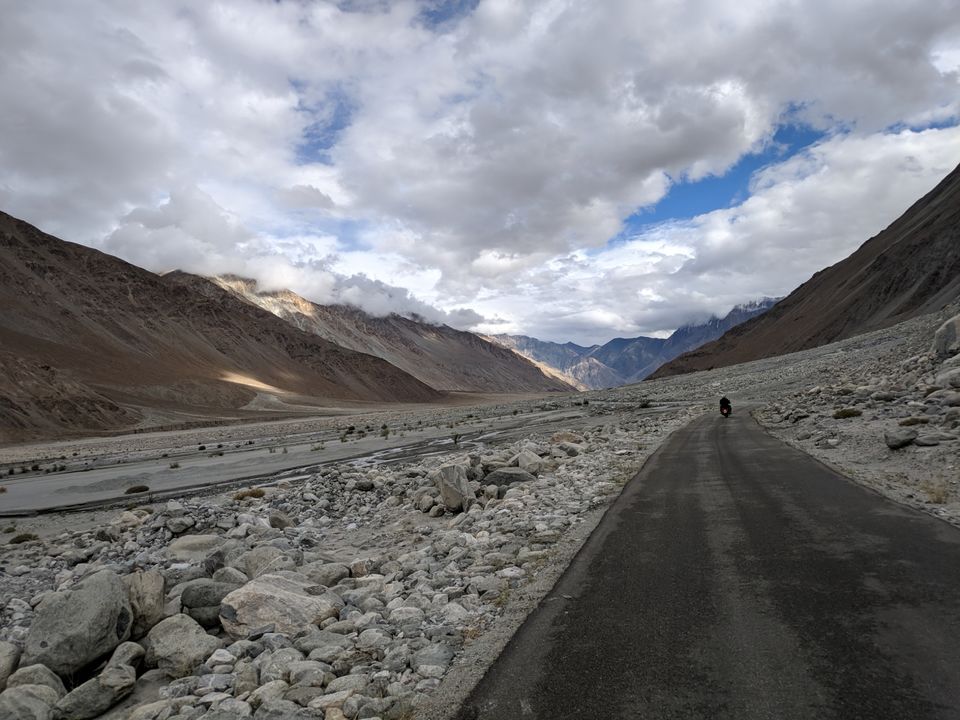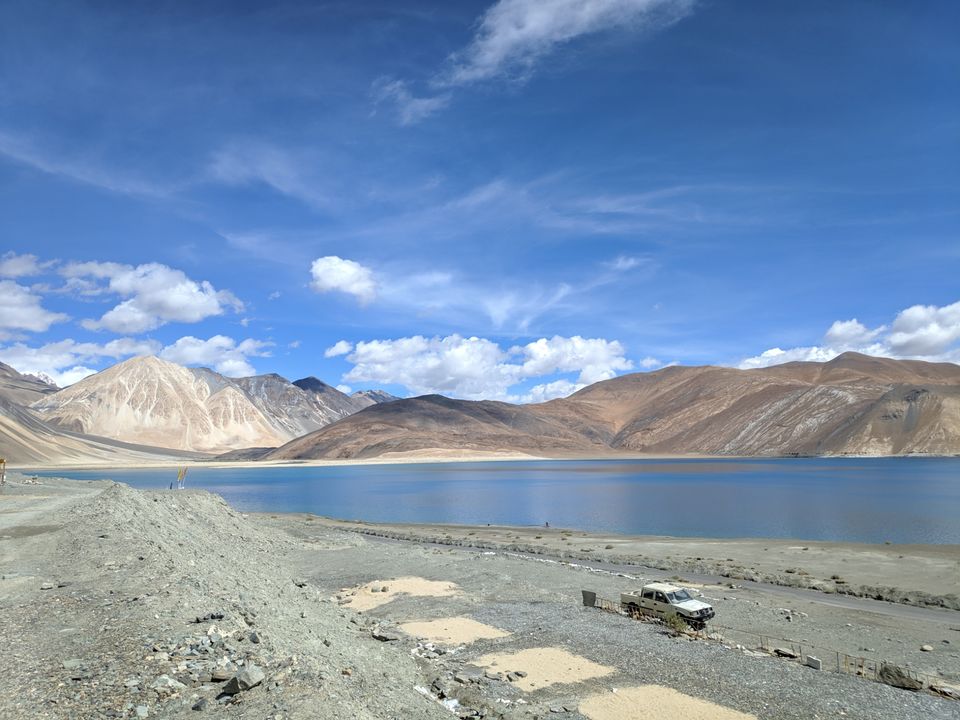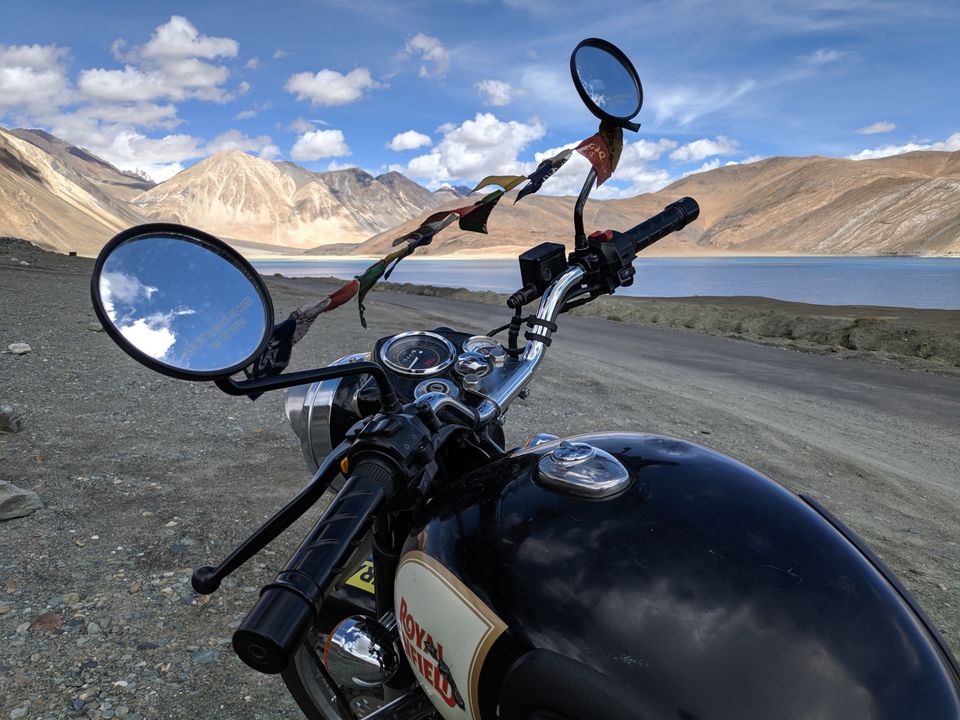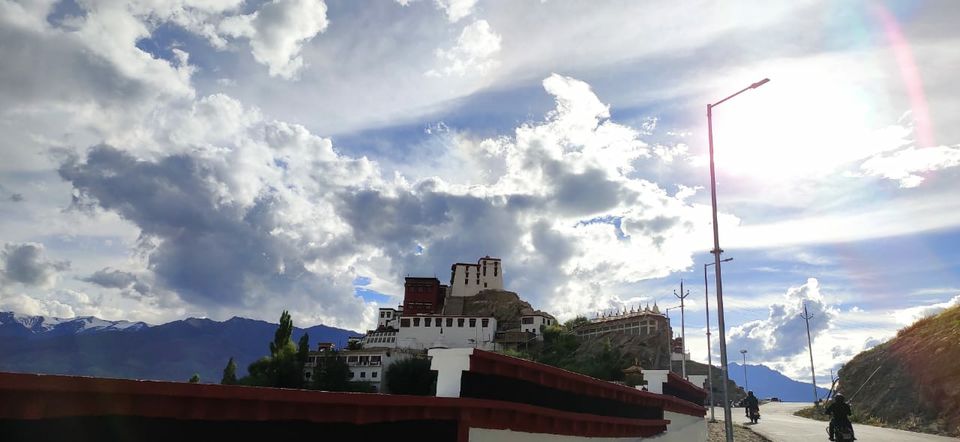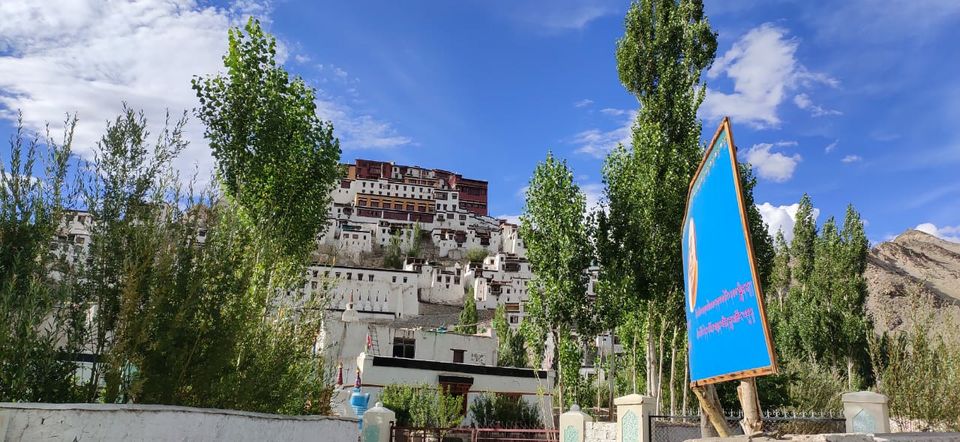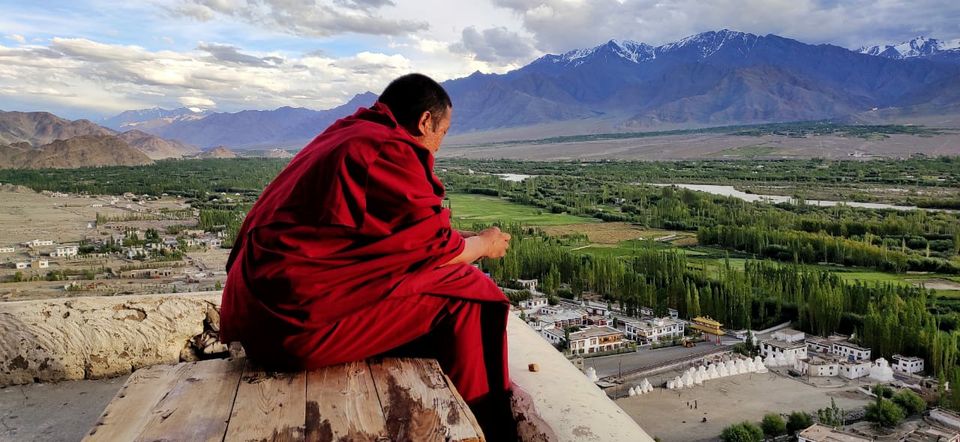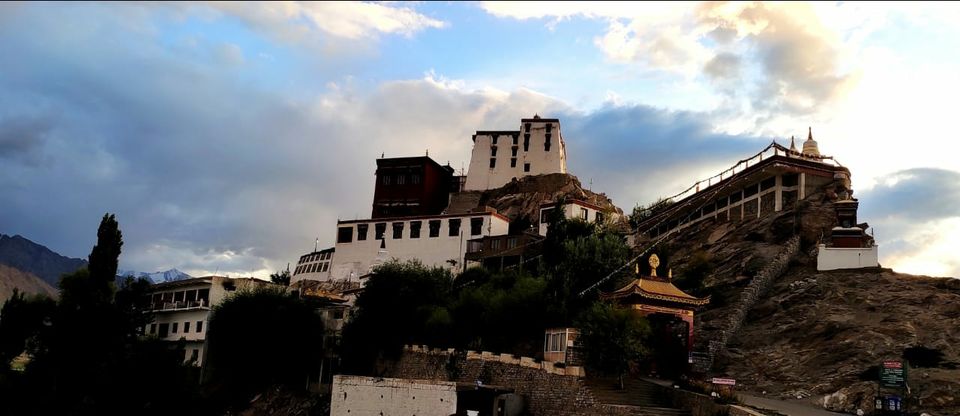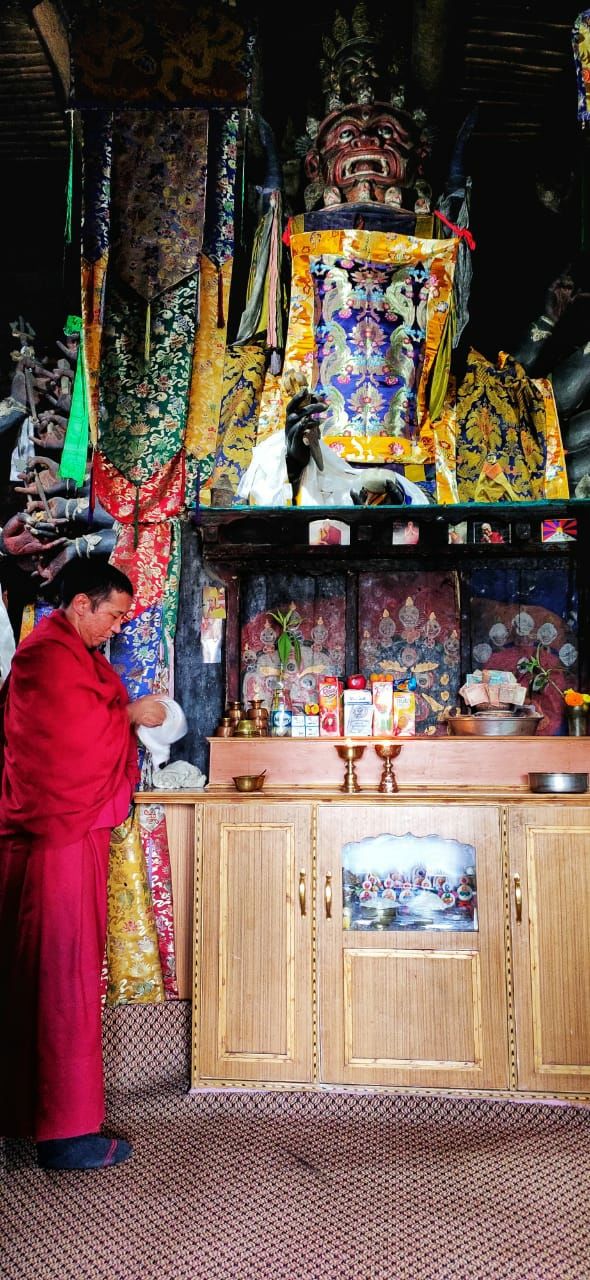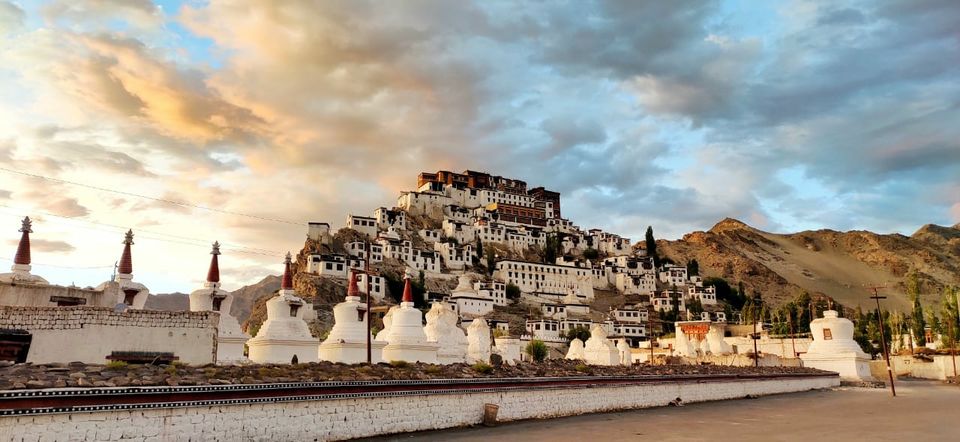 A day at leh-
We got one day to roam around Leh after we got back here. As we planned to go manali in the evening by traveller.
Mandeep was a great help here - in purchasing pashmina clothes & few antiques .
Do try some local cuisine at leh. We have even found a kerala hotel n we loved the food.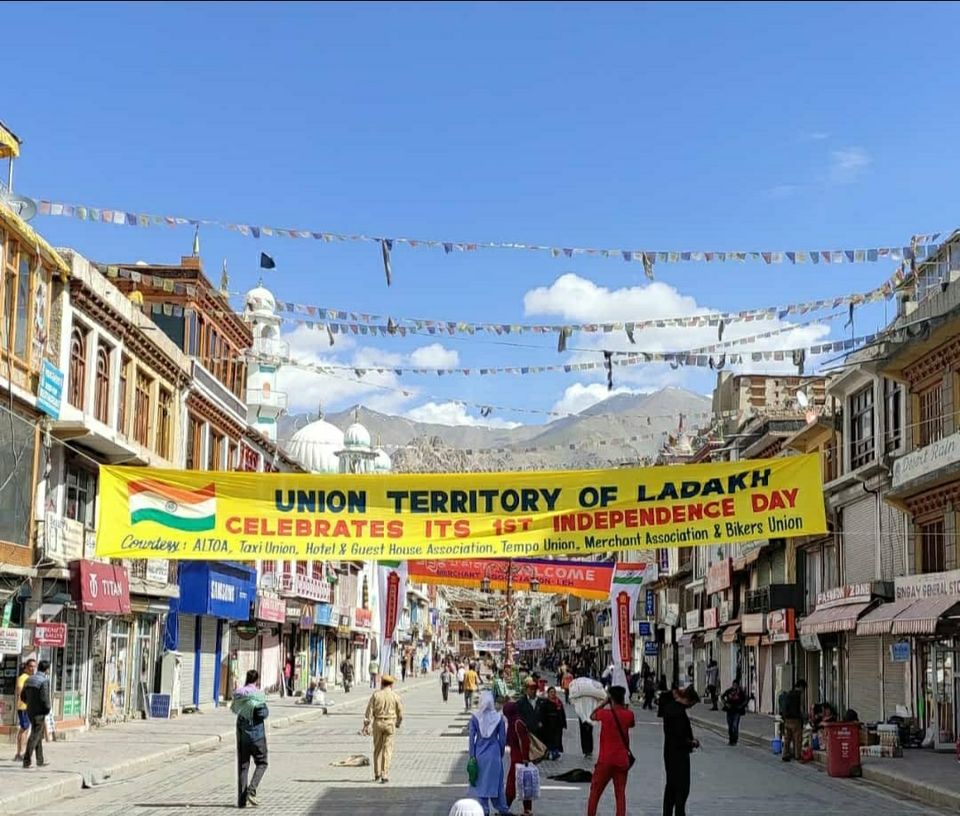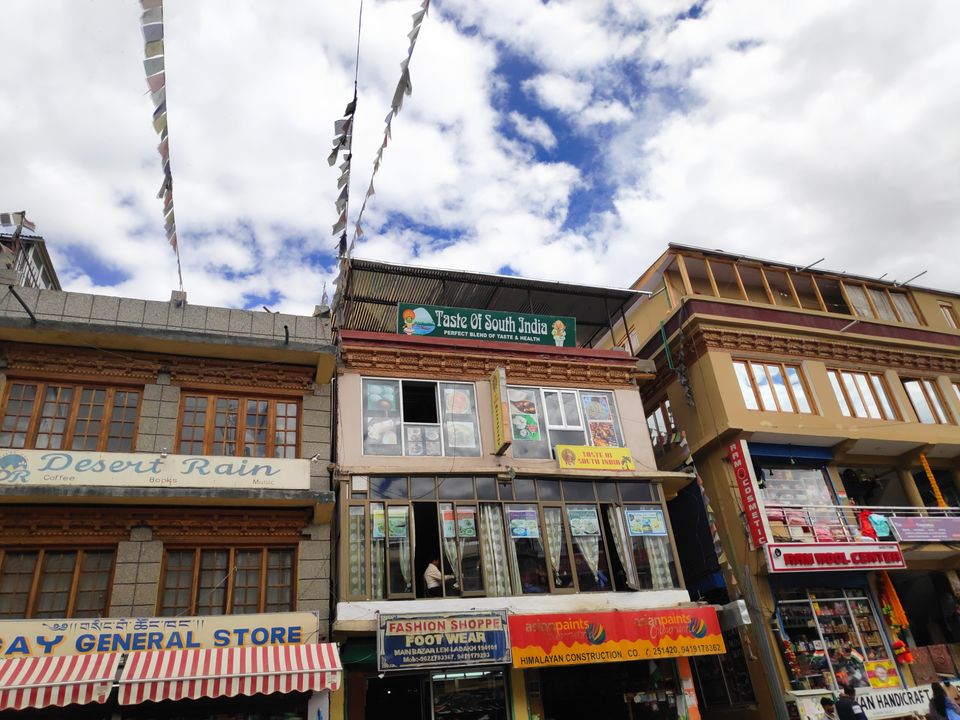 Manali
The journey in the traveller was good cos we were not seeing the roads at night.
Manali was rainy and green every where
Enroute we got stuck because of a water crossing for about 3hours and the rain was too heavy .
After reaching manali we took our lunch and boarded bus to delhi and from here the things got twisty....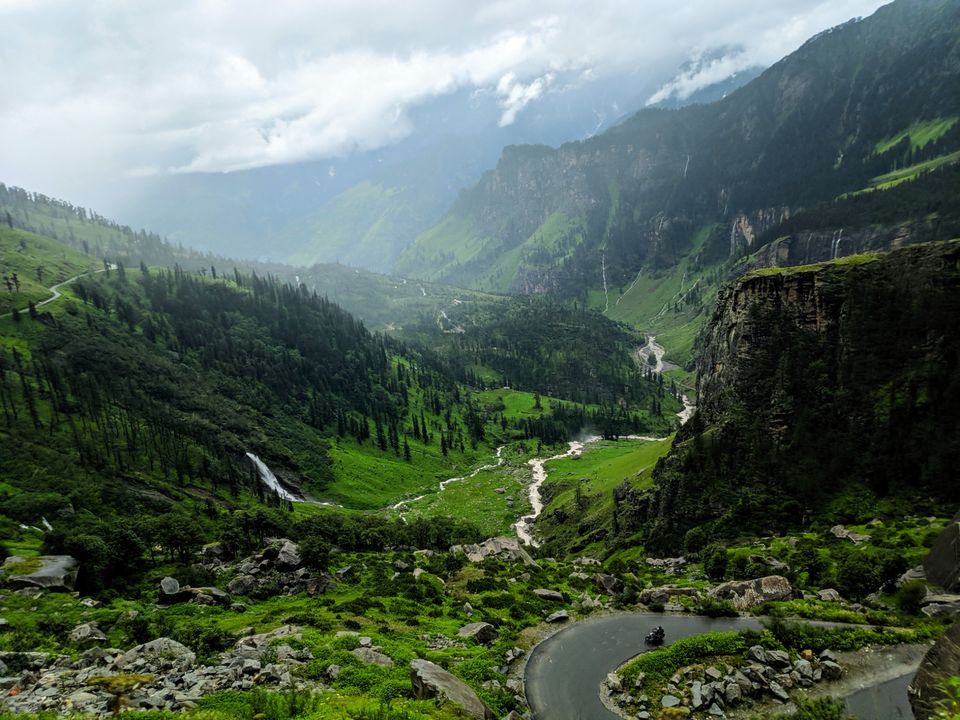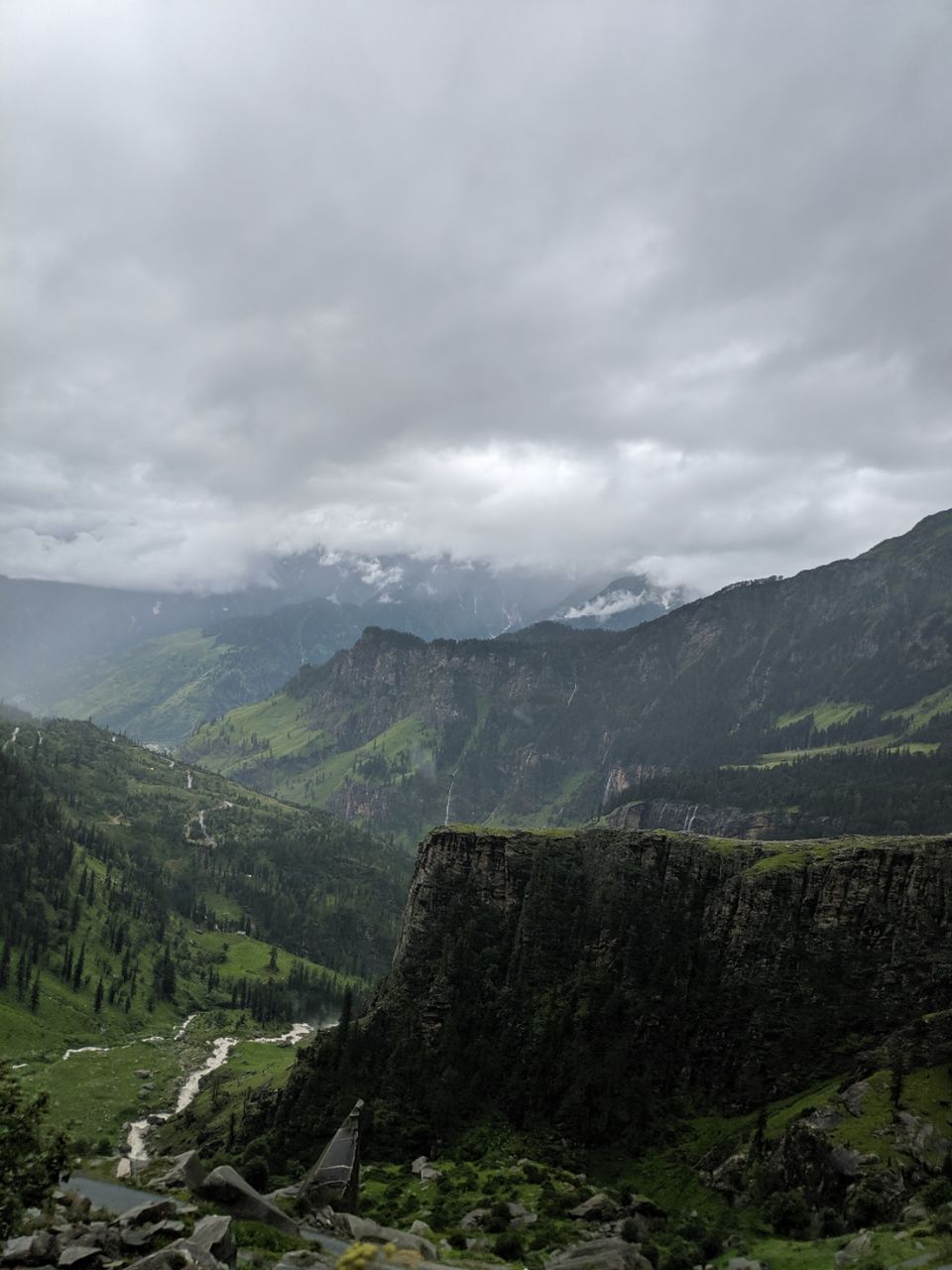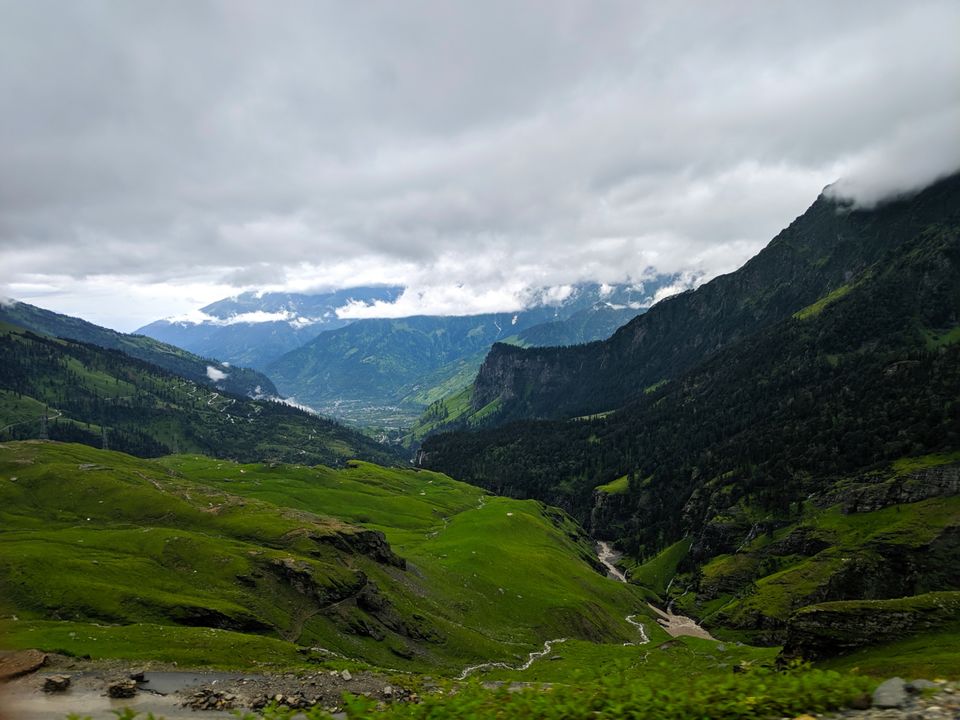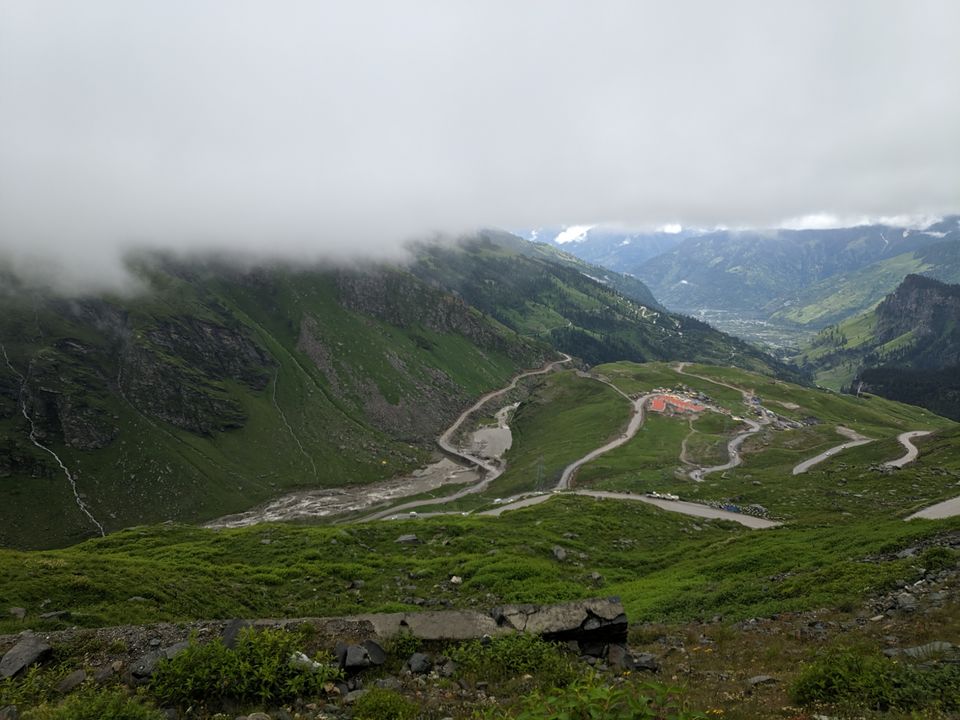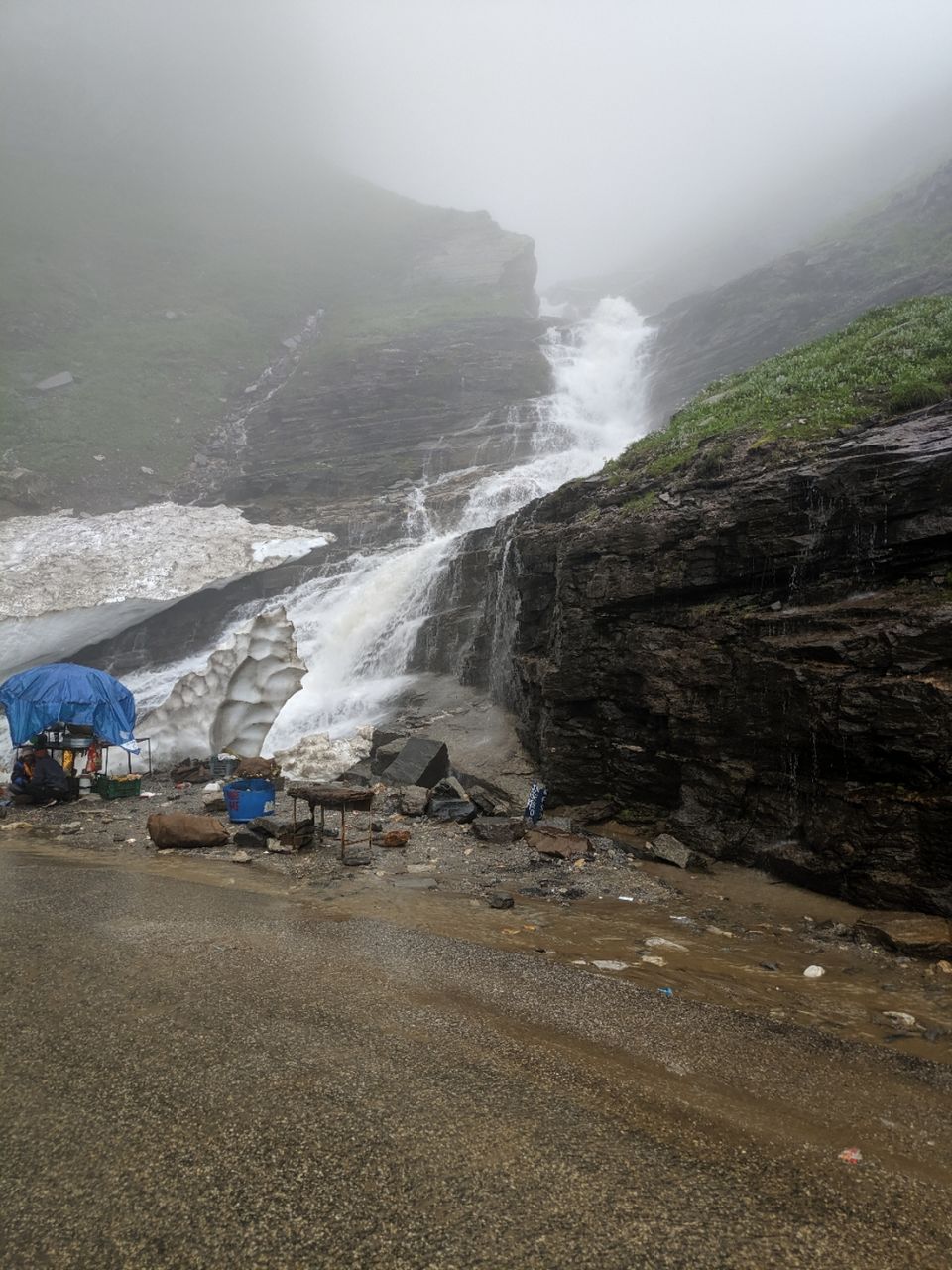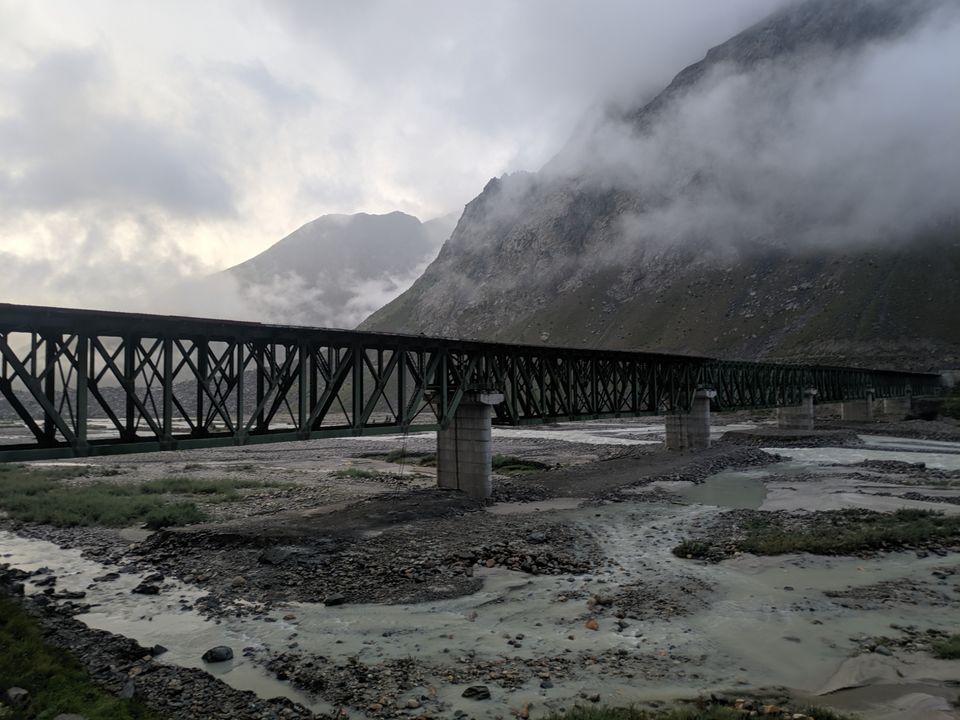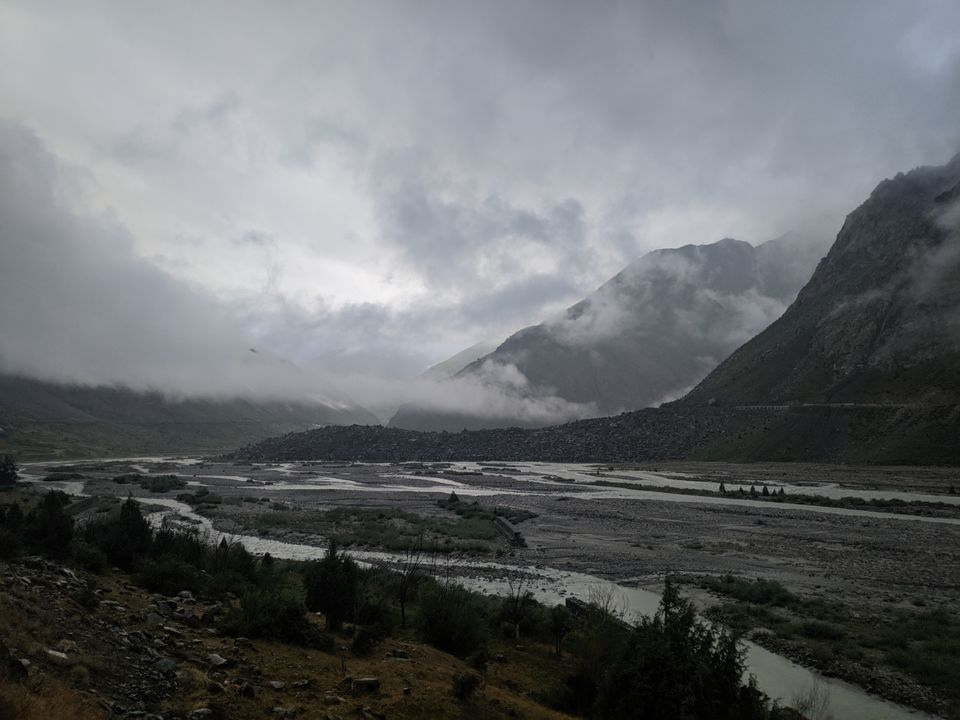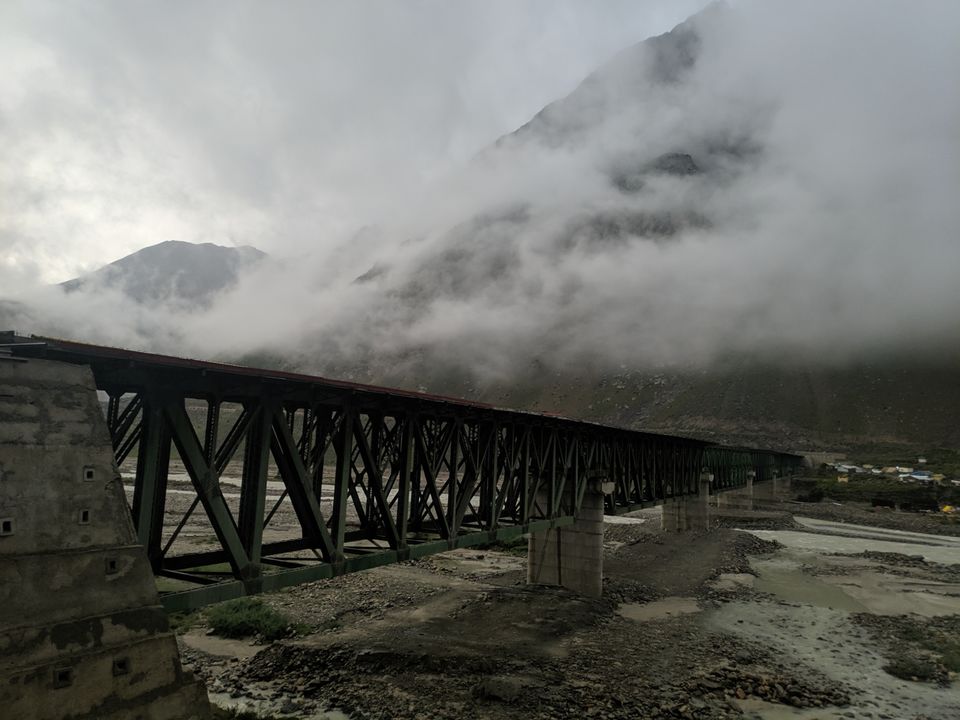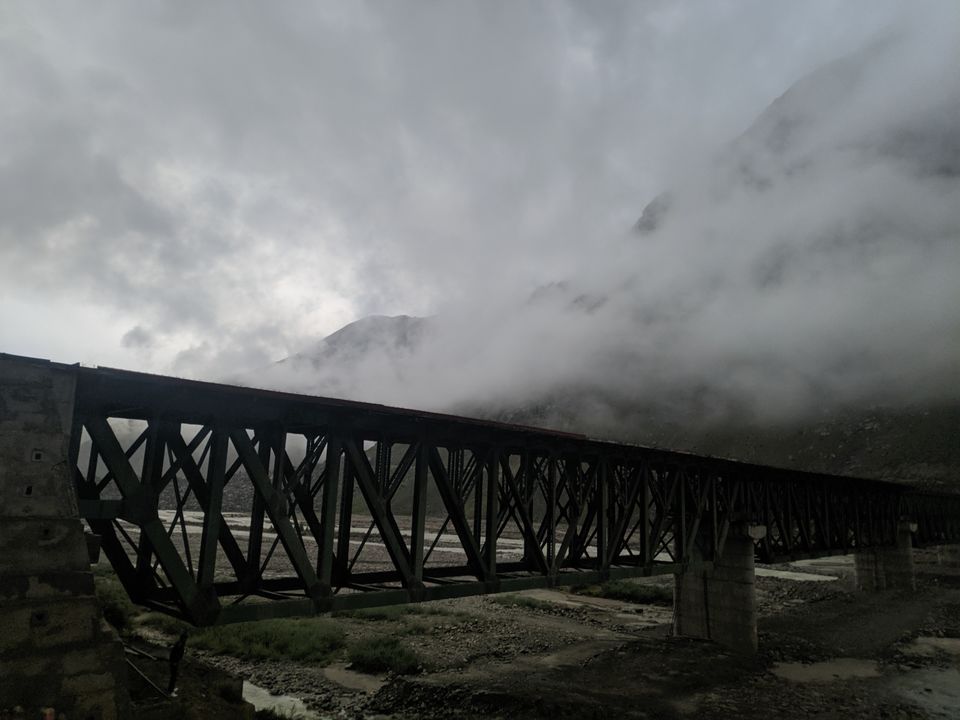 On road to Delhi and stuck
Due to landslides our bus parked near a restaurant and our delhi journey got really delayed..
And we only got to know that we are stuck after a good night sleep hehe.
There were a lot of landslides and we were really lucky .
We explored the place talked with local people & the advice given by them was wait thats all you can do although there was a ferry to Una but it was a bit too risky.
So we did what we could wait eat sleep walk.
Mighty earthmovers from JCB & volvo helped alot but the road was still not cleared even after 6.
So we decided to take a traveller to chandigarh and that was a too good an offer to miss out .
So in traveller we traveled through punjab, chandigarh . And from punjab cab to delhi . God that was a tiring journey . But all was good and flew from Delhi.
Too good a journey .
Big thanks to Rentrip & Mandeep for the awesome bike trip.
Just remember guyzz :: Travel : Your money will return But, your time wont.