Narayan Ashram is looked upon as a beautiful place. Not many know about the beautiful soul who seeded his love, care and all he had to make the place what it is today.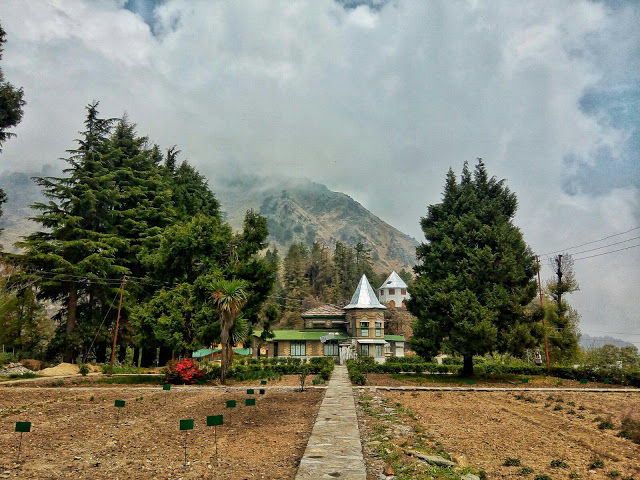 Ever since I heard about Narayan Ashram, I asked a few people about how it came up and the story behind it. When I couldn't find it anywhere, I went there myself, and asked the locals about it.
To be very brief, while going for the Kailash Mansarovar Yatra in 1932, Narayana Swami (Sri Raghavendra) crossed this region of Uttarakhand and realised that the Bhotia Tribe here doesn't have any access to medical facilities, education, sanitation and livelihood. And that's when he decided to change it. He put a halt to his yatra, stayed here and started teaching the people there. He also built educational institutes, medical centres / hospitals and relentlessly worked towards changing the situation the place and the people were in.
While staying there, he often used to walk up a little mountain and meditate. That's the place where his Ashram got built in 1936, which was nothing more than a humble cottage then. It is believed that "Unka wahaan dhyaan lag gaya tha". He sacrificed all his riches, possessions and had out all his efforts towards the growth and development of the people there.
Sometime's I wonder. Was he a Godsend? Or God himself?
Now, the Ashram has a school that imparts education and training to the youth. It also has a library, meditation room, samadhi sthal and accommodation facilities for visitors who wish to stay there, at a mere cost of Rs. 600/- which includes all meals. A well marked route to Kailash Mansarovar also begins from there.
It is believed that Narayana Swami fell for this place at first sight. And so would you when you visit it.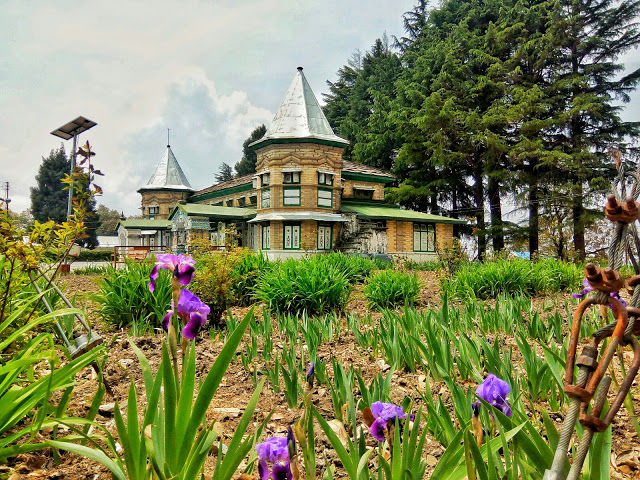 If you are planning a trip to Narayan Ashram, it is advised to spend some time to admire the beauty of the Ashram, of the place, and to interact with the lovely couple who have been taking care of the Ashram for ages. They would love telling you the story in detail.
Distances
Roughly around 60 KMS from Dharchula
Roughly 150 KMS from Pithoragarh
Roughly 670 KMS from Delhi