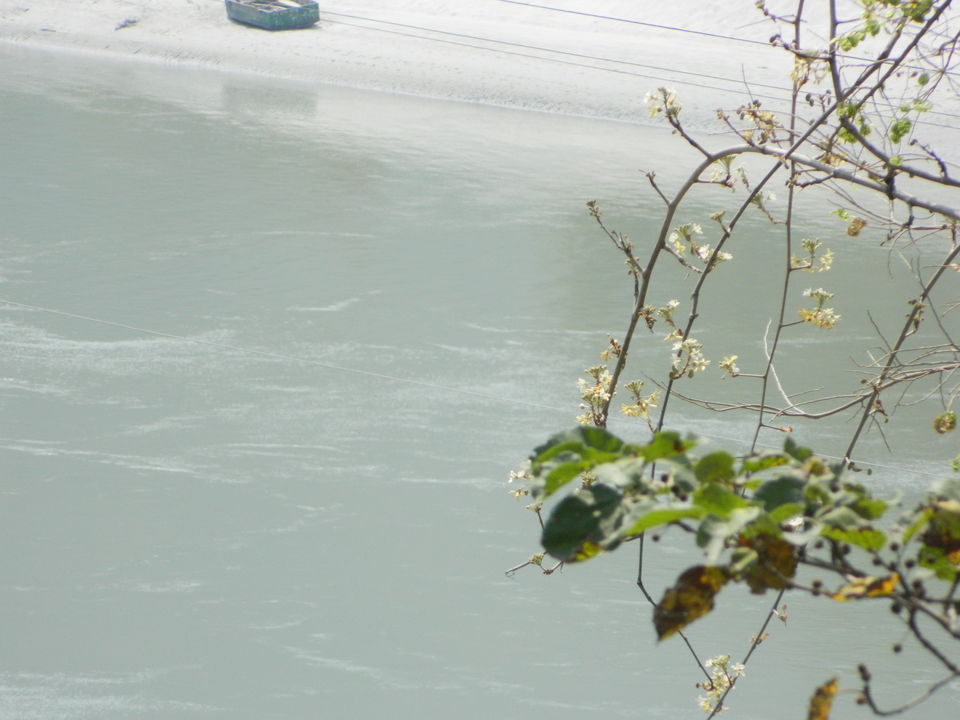 On the banks of the serenely flowing Ganga, is the hallowed place of Vasistha Gufa, a cave held in high regard by all spiritual seekers and mystery lovers.
Around 30 kms from Muni ke reti, Rishikesh, on the way to Dev Prayag, just after Sitapur, comes this heavenly abode. One can take a bus going to Srinagar (Uttarakhand and not J&K) or Joshimath or Badrinath. One can also reach this destination by taxi or personal transport. The adventurous way would be to take a bike on hire from the bikewallas doting the Muni Ki Reti for around Rs. 500 per day and do a biking adventure.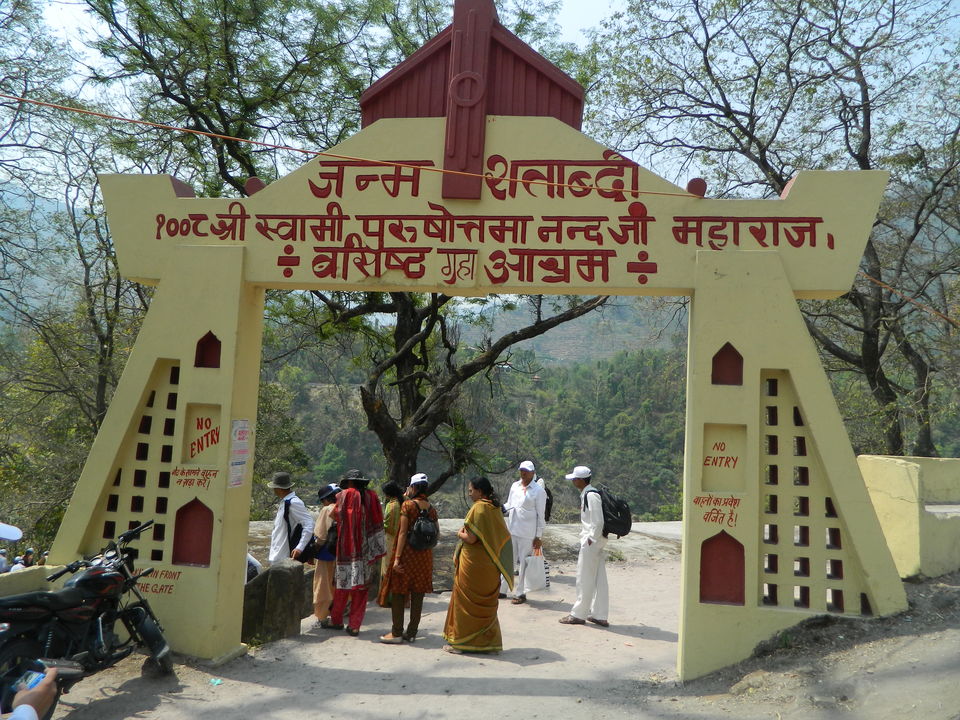 The special arch erected to celebrate the birth centenary of Swami Purushottamanada of this cave welcomes you as you tread the serpentine road on the shivaliks. Surrounded by thick forest and on the banks of the gurgling waters of the Ganga, is this abode of the sages. One has to go down half a kilometer from the main road to reach this cave abode.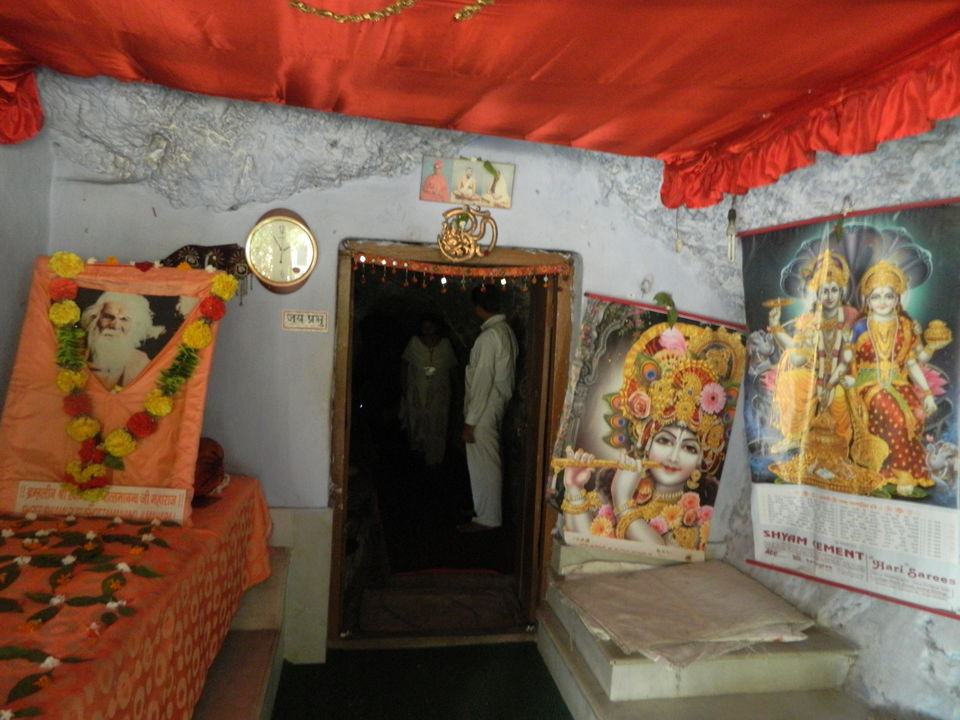 One can't miss the serenity and tranquility around the cave. It has a hallowed history. Legend says that it was inhabited by Sage Vashishtha for penance. Even now the inmates of a small ashram attached to the cave believe that Sage Vashistha visits this cave every day morning during the Brahma Muhurta i.e. around 3 am. The cave is thoroughly cleaned and kept closed for visitors during the wee hours of the morning till around 6 am. Seven slabs adorned with mats of Kusha grass will be kept for the sages to come and visit this cave.
More recently, somewhere in the first half of nineteenth century, a great ascetic, Swami Purushottamananda, direct disciple of Swami Sivananda, who in turn was one of the monastic disciples of Sri Ramakrishna Paramahamsa spent his time in deep meditation in this cave.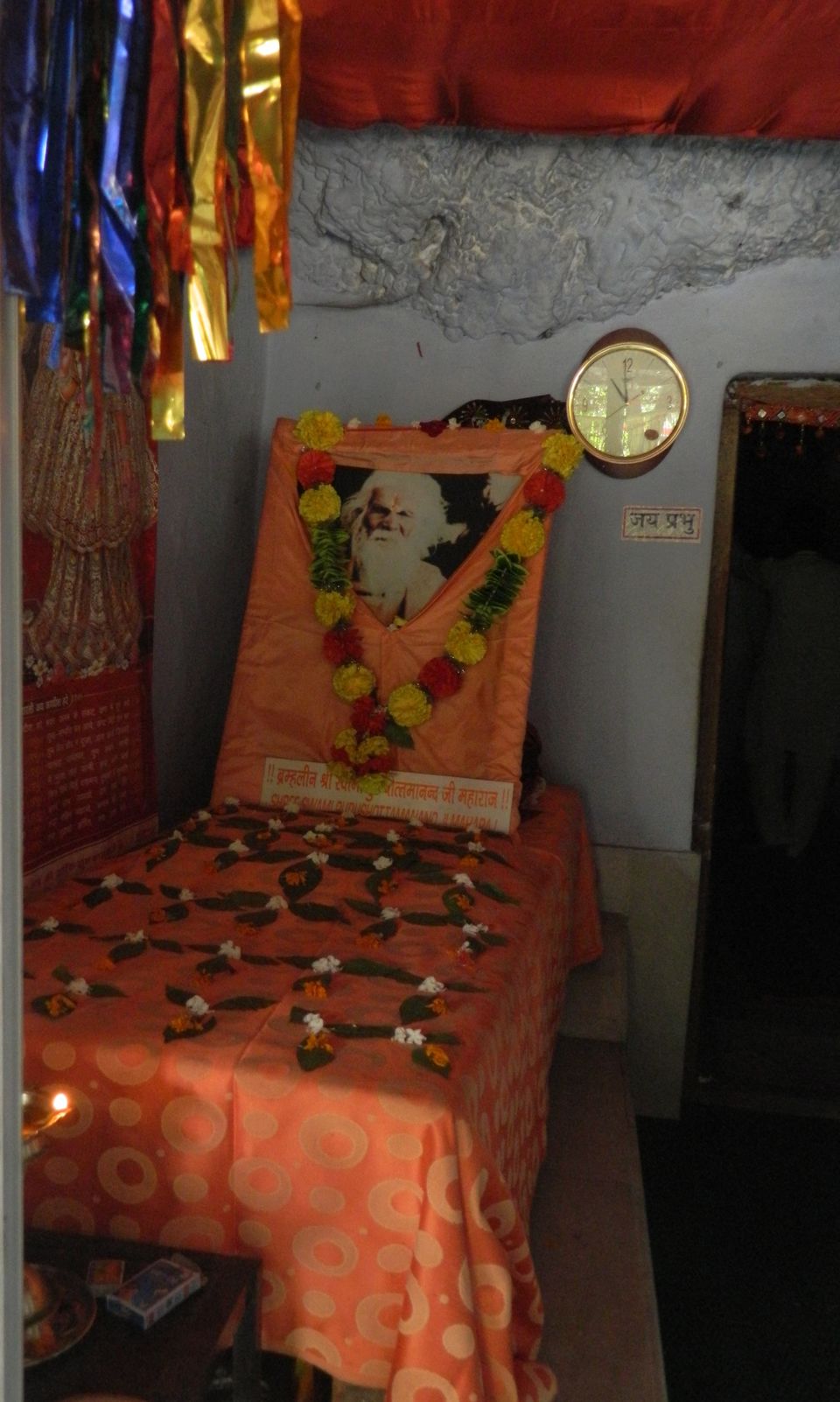 Swami Chetananada, the present pontiff of this small ashram, talks with gushing nostalgia and a sparkle in his eyes about his guru, Swami Purushottamananda. Swami Chetananda, a man probably in the late sixties, always clothed in ochre and a toothless smile, is a treat to listen to especially his exploits of completing the Kailash Manasarovar yatra without a penny in his pocket and travelling the whole distance on foot.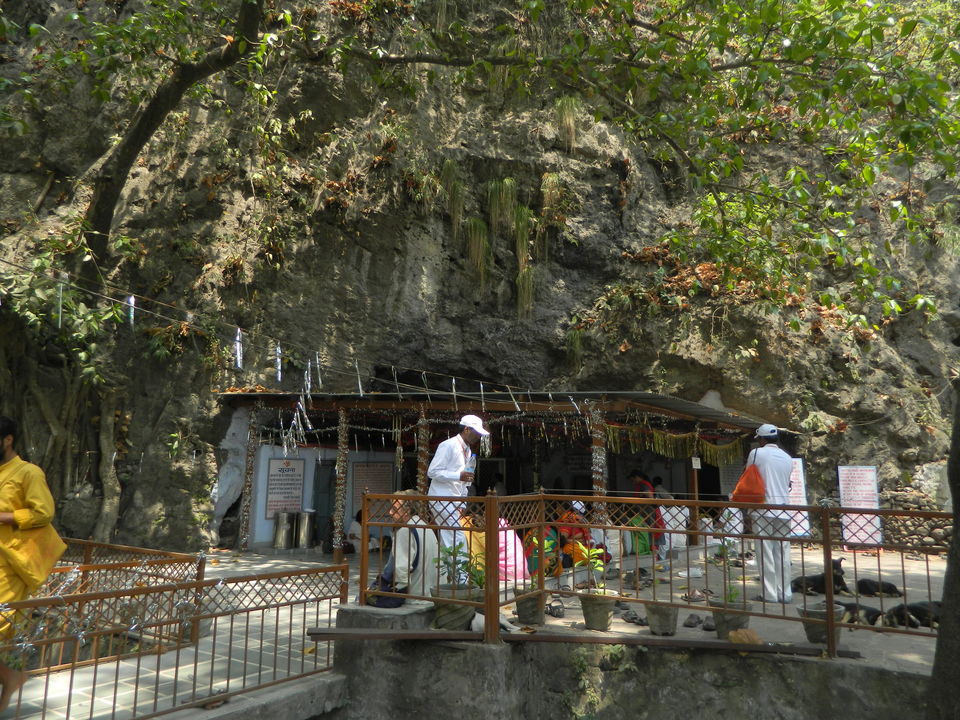 There is a small kitchen and half a dozen rooms overlooking the incessantly flowing Ganga. There is a barbed wire fencing with a small gate which opens to the silvery banks of the Ganga. One old monk of the ashram said when enquired, "This gate is kept closed during the nights to prevent tigers and other wild animals entering the ashram." He quickly added, "Sounds scary!!! but nothing untoward has happened anytime here."
The sumptuous lunch served for all the visitors full with dry fruits, sweet, delicious khichdi and Chapati-curry will satiate not only the body but also the soul. One can opt to stay overnight if one is interested to soak oneself in the serenity of the place. 'Simple living and High Thinking' comes alive at this place. Humble dwellings with constant lullaby of mother Ganga and simmering inverted bowl of stars is more than what you want as companions for a night stay.
Adjacent to the Vashistha cave, is the cave of his consort Arundhati. Walking a few metres on the banks of the Ganga downstream, will take you to this cave.
These caves are shrouded in mystery. One of the local monks said, "It is believed that this cave is so long that it has a direct short cut to Badrinath." Another monk vouchsafes for a special divine experience when you meditate in these caves.
Spending some time inside the cave in silence, invigorates the being. You can carry that silence for a long time time when you come out.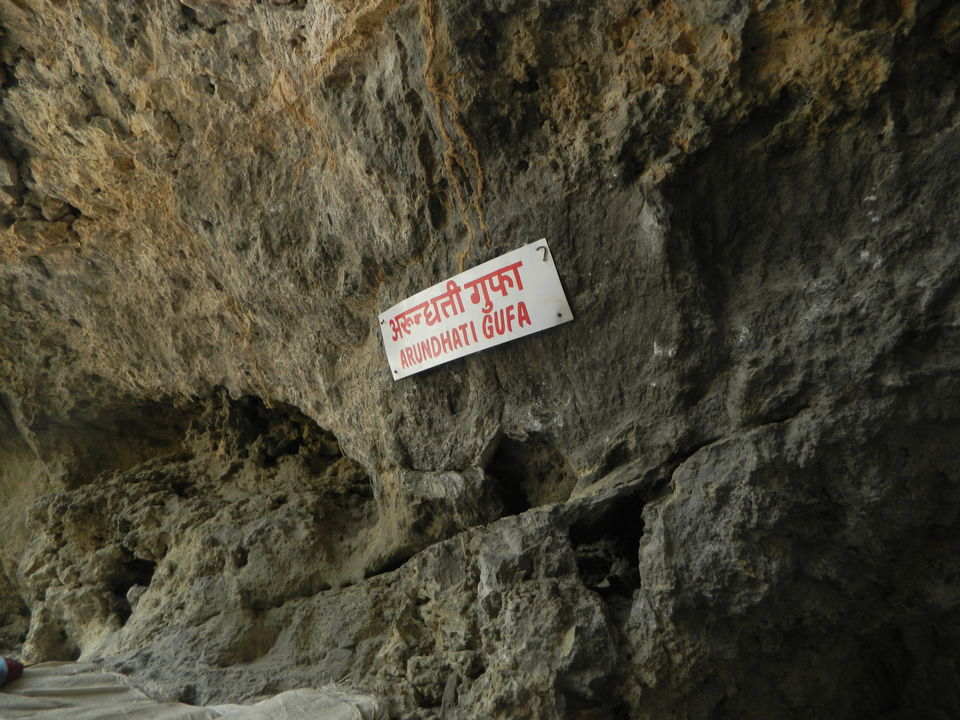 Adjacent to the Vashistha Gufa is a small temple of Lord Shiva with a majestic shiv lingam. Daily worship is carried out in this temple by the ashram inmates. This lingam was worshipped by Swami Purushottamananda himself. Constant presence of langurs and peacocks will always keep you busy and entertained.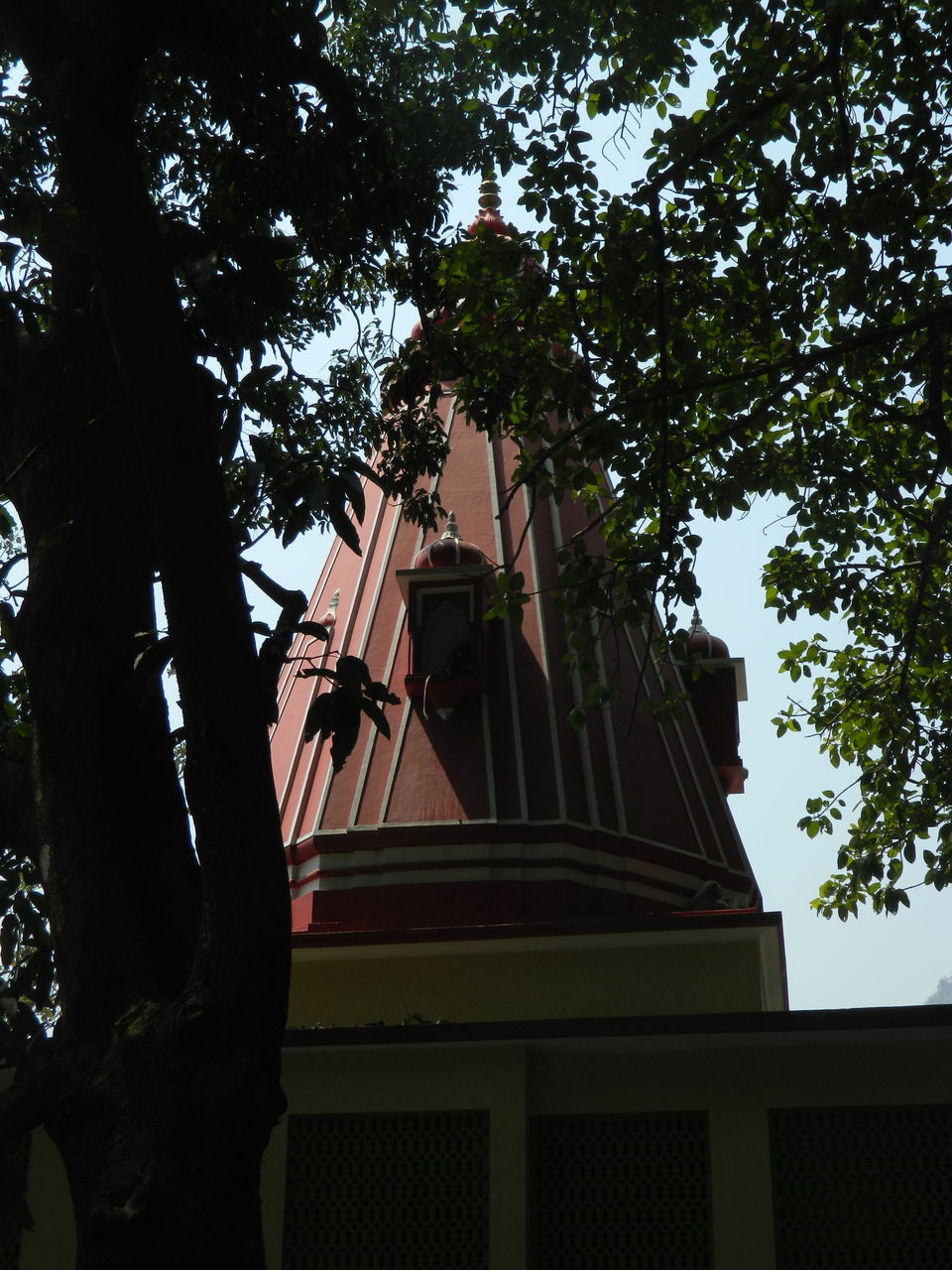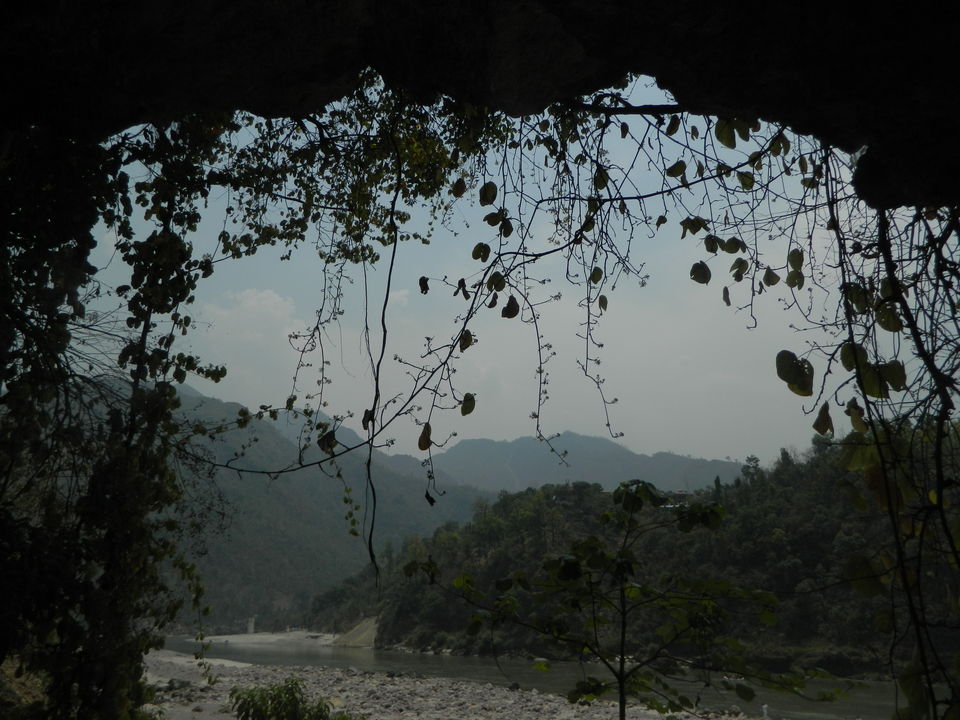 A must visit place for a day trip or if possible for an adventurous, close-to-nature night stay.
Frequent searches leading to this page:-
rishikesh 3 days package, rishikesh package from bangalore, rishikesh tour packages from chennai, top 10 tourist place in rishikesh, rishikesh haridwar kedarnath badrinath, rishikesh trip packages from kolkata