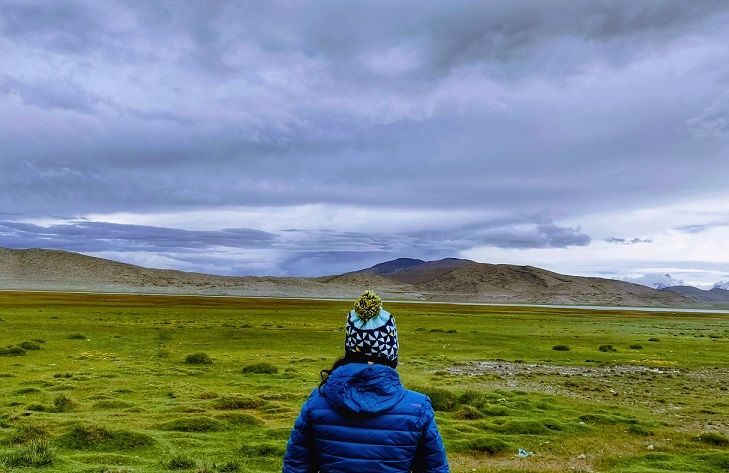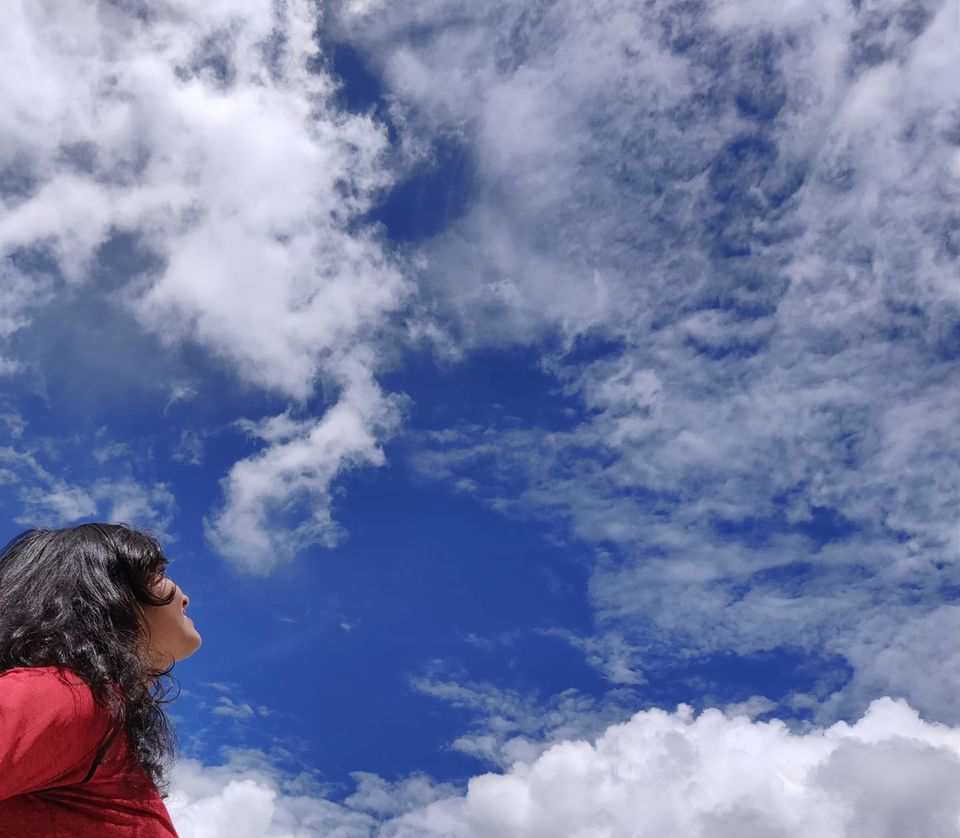 The journey to Mighty Kailash is as mystical as the stories surrounding it. But reaching here requires a certain amount of preparations, simply because the terrain is not easy. You cannot decide to pick your bags instantly and come for this Yatra. Avoid it !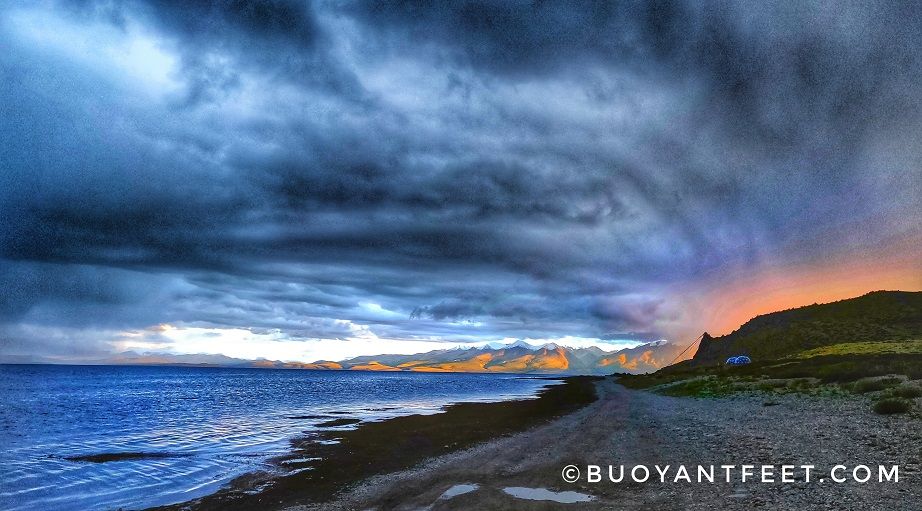 The weather is unpredictable and keeps changing every minute. Landslides and roadblocks are frequent. Also it is a part of China- where there are restrictions on the move. You are expected to follow certain guidelines strictly.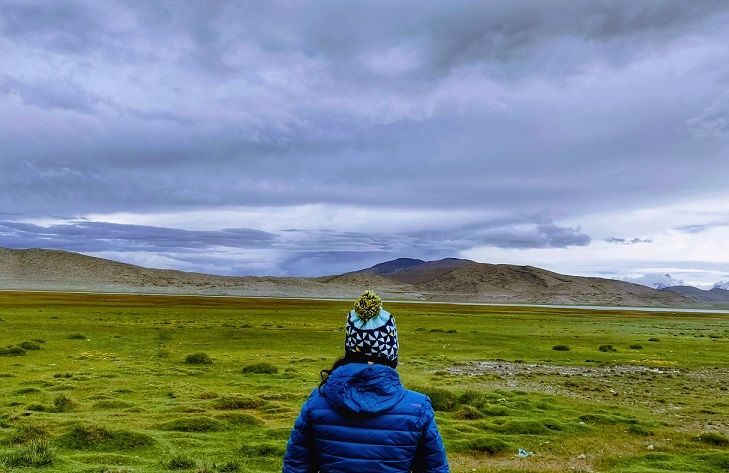 Before embarking on this journey, I knew that this is not going to be easy. I did an extensive research to prepare myself well and avoiding the last minute hassle. But when I was here, I realised that there are certain things which find a miss in almost every article I read online. Therefore, I am sharing important tips and tricks which can help you prepare yourself better for this Yatra. Important to note here that I undertook this Yatra from Nepal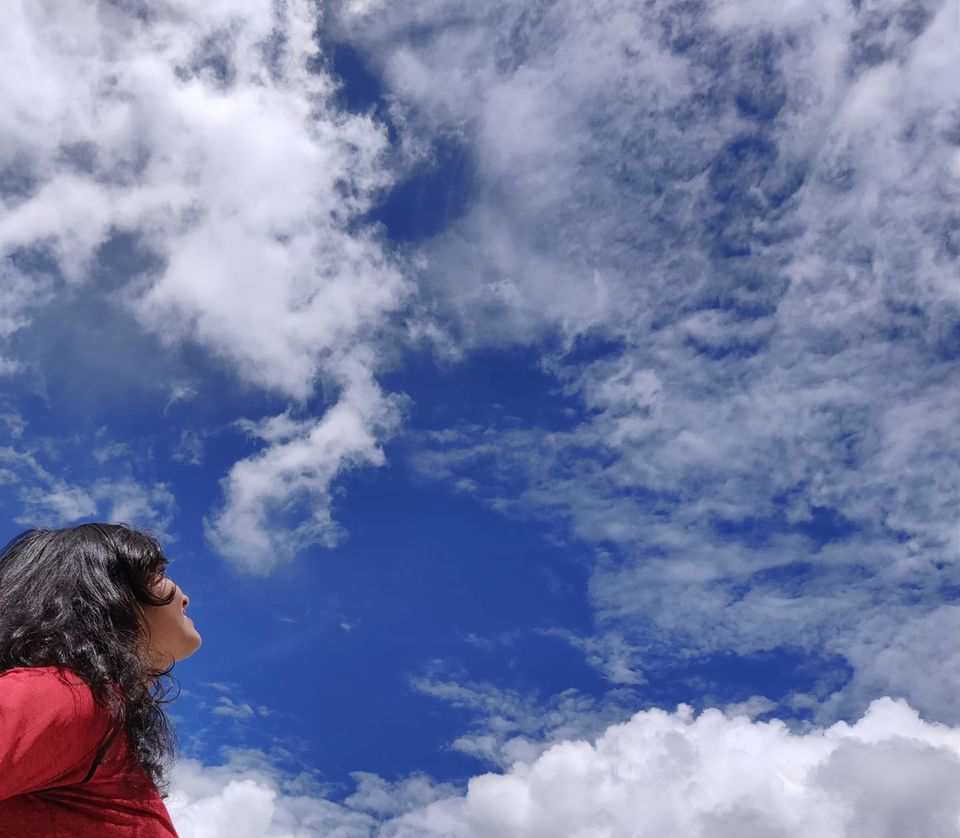 Visa Information for Entering China: Everyone is required to take permits from China authorities to enter this Tibet Autonomous region. But an important thing to note here is that the authorities here issues only group visa. A minimum of 4 people are required to get the permits, which generally takes around 2 weeks. You are also required to submit your original passport with your agents, which can be collected either from Kathmandu, once you reach here or wherever they inform you to collect it. Please do not try to get into this by yourself. An agent would be required.
Hiring of an Agency or Local Guide in China: As I mentioned, please do not try to do this all by yourself. Whether you want it or no, but hiring of a local agency is very important for Kailash Mansarovar Yatra. Our local support was organised by Explore Kailash Treks. There are infinite checkpoints which you would need to clear, almost on every turn. The guide will help you clear the immigration and see the arrangements locally. Also communication. It is almost impossible to make a person understand anything here. We were communicating in sign language, when the guide was not with us.
Nutritious Indian Veg Food: This was actually the major concern for me as I didn't hear good things about the Food, from the people who have been on Kailash previously. I was advised to carry dry fruits and snacks to consume, incase I find food bland to eat. But instead, I was glad to find the healthy Indian Veg Food served on all main stations on Kailash trail.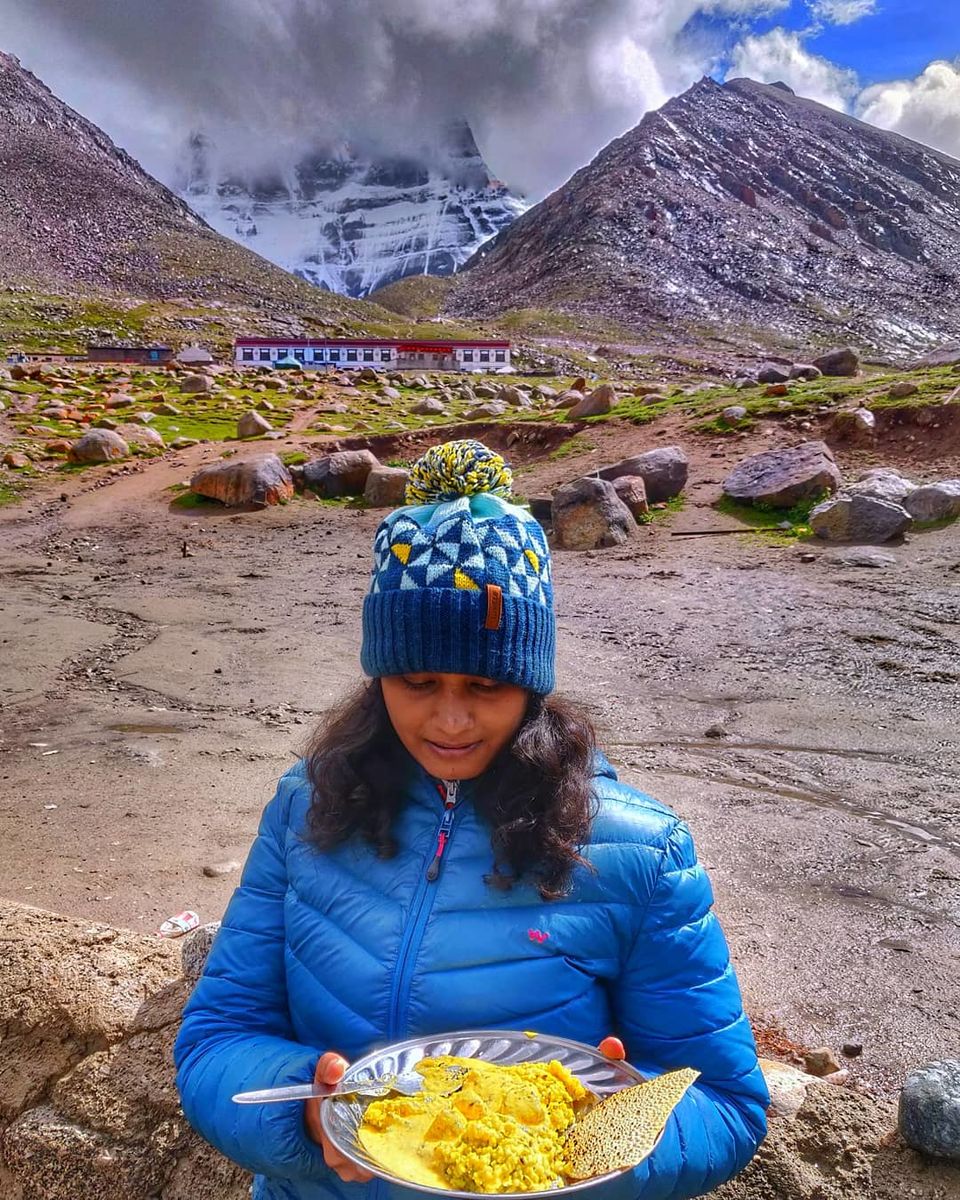 Apparently, from this year a massive collaboration was formed between the three countries (India, Nepal & China) where Madhuban Foods- a Jammu based Food company was signed to serve nutritious Veg Food to the pilgrims here. The food was prepared in accordance to the dietary needs required at the particular altitude. I was happy to find soups and tea, when I would reach a particular station. Honestly, what is better than getting to eat food, suitable to your taste buds and that's too in a land where probability of getting Veg Food is minimal
Connectivity: Mobile networks aren't much a problem here except Day 2 of Parikrama towards Zuthulphuk but getting a local SIM might be a task since it is not easily issued. Good news is that Airtel Prepaid works on this trail. Infact, someone from our group was joking that he hasn't managed to get these good signals in India. So, do check in for the packages and get it activated before leaving India.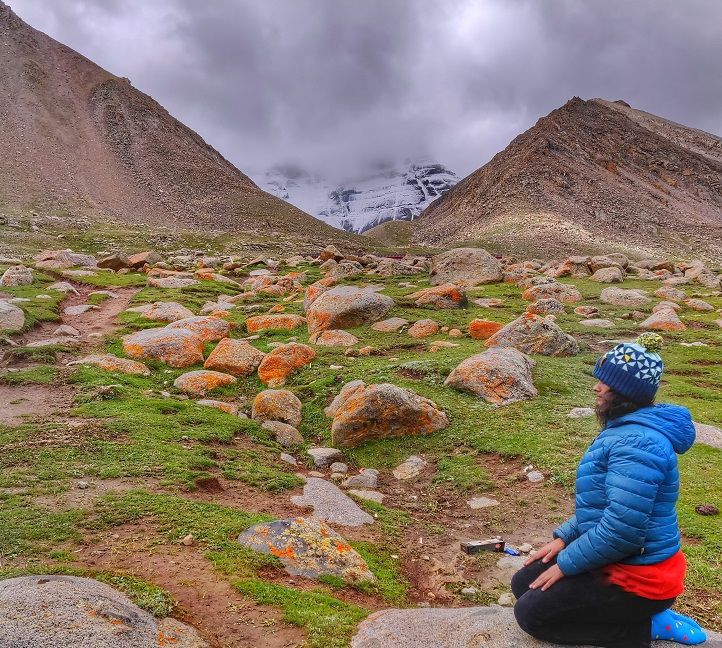 Activating WhatApp, GMAIL and other SM Channels: Whatsapp, Gmail, Facebook doesn't work in this territory. And it is advisable to remove them from your phone because the immigration might just ask you to get it checked. But make sure you download and activate VPN app before leaving India, as it is through this app that you would be able to download Gmail and other stuff on your phone again. Also, remove all pictures of Dalai Lama from your phone. You would be asked to leave otherwise, without any questions
Weather: This Tibetan terrain is dry, cold, windy and dusty. Night is colder than the day. Rains and chilly winds are common features. During this period, maximum temperature will be around 22 degree centigrade and minimum temperature is 0 to -10 degree centigrade. So pack accordingly. Also make sure to keep your forehead covered all the time, no matter how hot you feel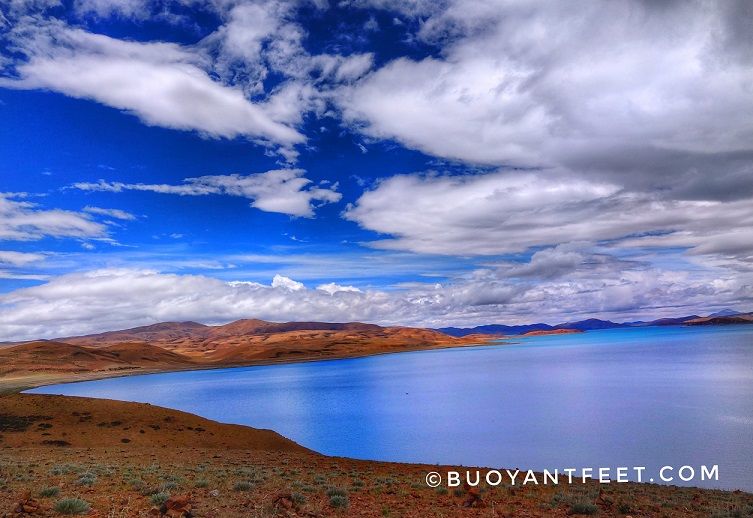 Altitude Sickness: As you would be staying over 15000 feet for the most part, you might experience symptoms and discomfort of altitude sickness (headache, loss of appetite, nausea, exhaustion, sleeplessness, breathlessness etc.) until your body adjusts to the elevation. This can take a couple of days, depending on your body capacity. It is mandatory to acclimatize properly before moving on to the higher altitudes. Drink plenty of water, be calm, and do not exercise.
Currency: Only Chinese currency, Yuan is accepted here. Exchange are available on USD's only. Though, I would suggest getting the money exchanged in Kyerong (1st stop after entering China) as the rates are better
Hiring of Porter & Pony: Now here is a catch. During Parikrama hiring of pony or porter is available but the pony will only carry the pilgrim and not ANY luggage. A porter needs to be engaged to carry luggage. Also, please note that the luggage should weigh less than 5 Kgs. Carry only necessary stuff during Parikrama. You would not change anyway. To hire both, you will have to pay 5000-6000 yuan. Also, the hiring of them is not a part of any package and would need to be booked at the spot. Once booked, pony or porter cannot be cancelled and there will be no refund.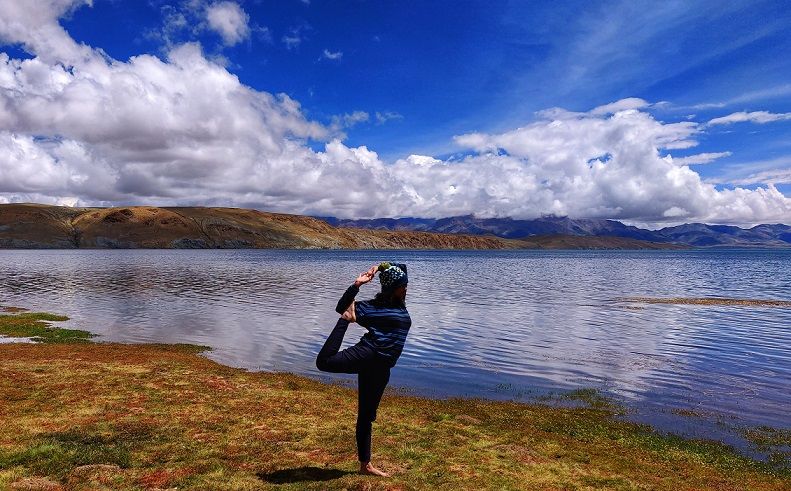 Accommodations & Toilets: It is important to know that once you will enter China, please don't expect proper accomodations as this route lacks it. Some guest houses provide only basic facilities, with minimal care. Also, important sites like Mansarovar Lake, Deraphuk etc... provide accomodations on sharing basis, which means that you would need to share room with 5 more people, though individual beds are provided. These sites do not have ample stay places. Also, few places don't have toilets, which means you would need to use open pit pots. Those aren't clean so be prepared for it
Medical Emergency: Oxygen cylinders are always available incase you feel the need of it. However, please be prepared to bourne charges for unforeseen circumstances that might happen. Rescue in China is expensive, so carry enough cash. Also make sure to keep basic medicines with you always.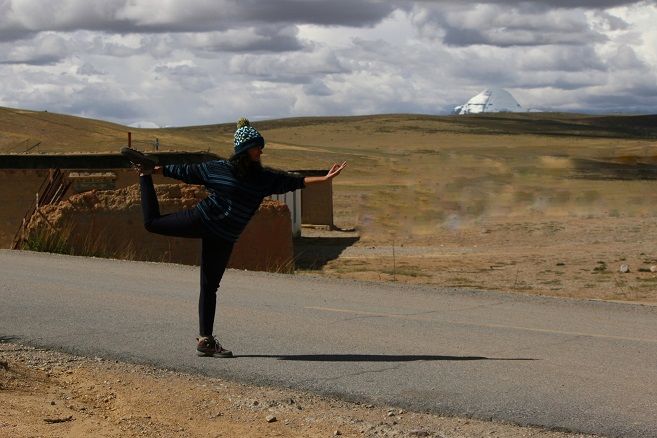 Travel Insurance: That's a must I would say, owning to the unpredictable conditions here but make sure your plan covers emergency rescue (by air) repatriation and medical expenses. The insurance should cover above 5000 Ft high from sea level. Carry the hard copy of it along
Packing: Instead of packing thick woolens, i would suggest packing multiple light woolens and thermals as these will help you to get protection against the chilly winds. I wore around 6 layers along with a Down jacket, during the Parikrama and could still feel the chill. So pack accordingly. And if possible, carry a rucksack as you would need to hike up at few places with your luggage incase there is a landslide anywhere
Needless to say, Kailash Mansarovar Yatra is an exceptional experience and should be visited atleast once in a lifetime
For more, please visit my Travel and Fitness Blog here