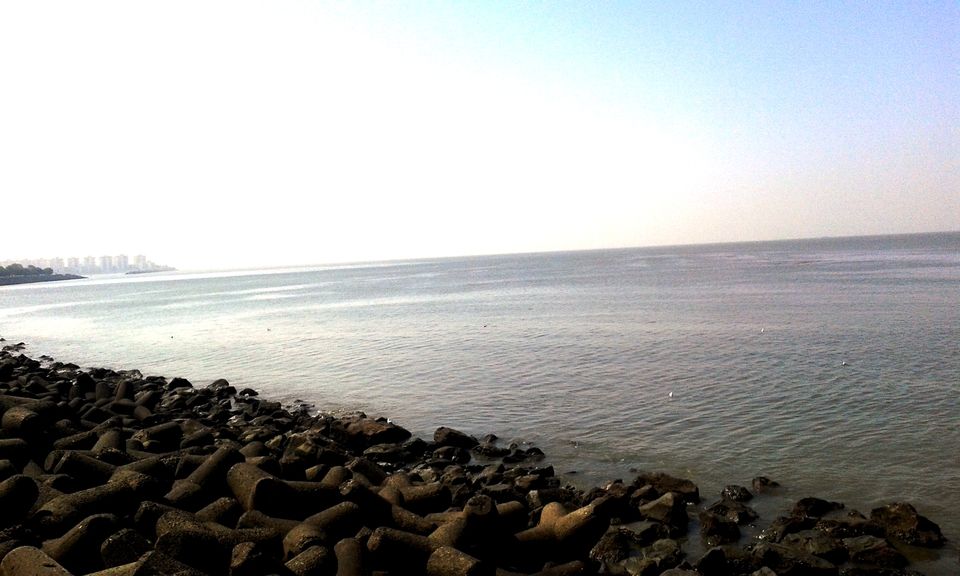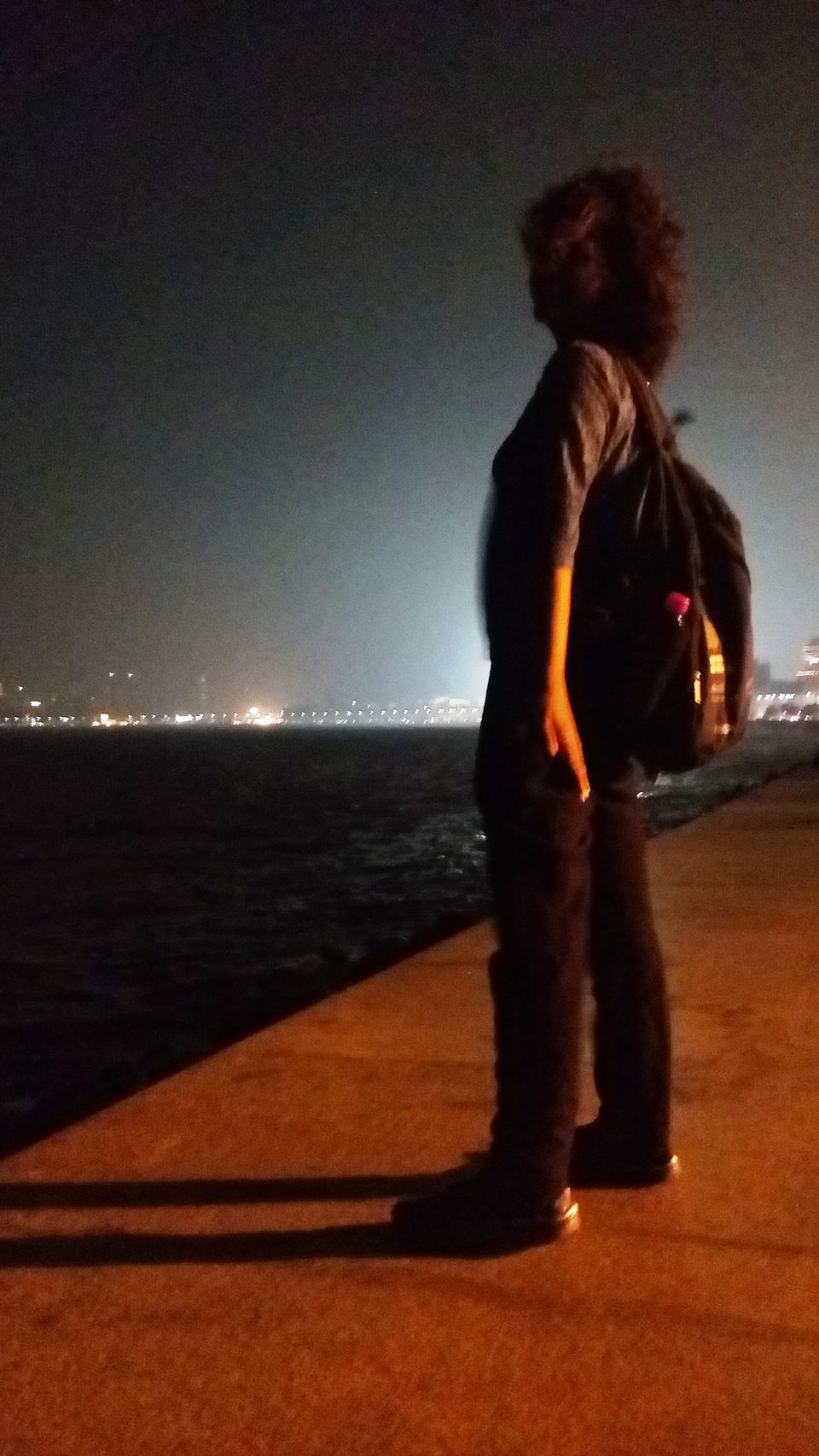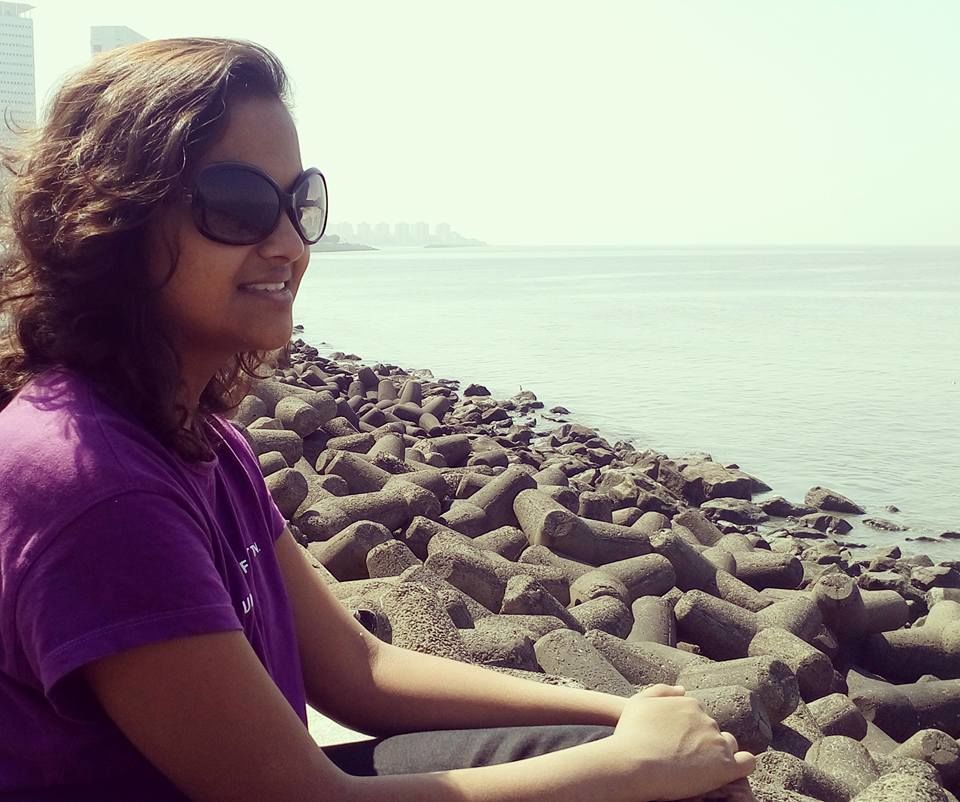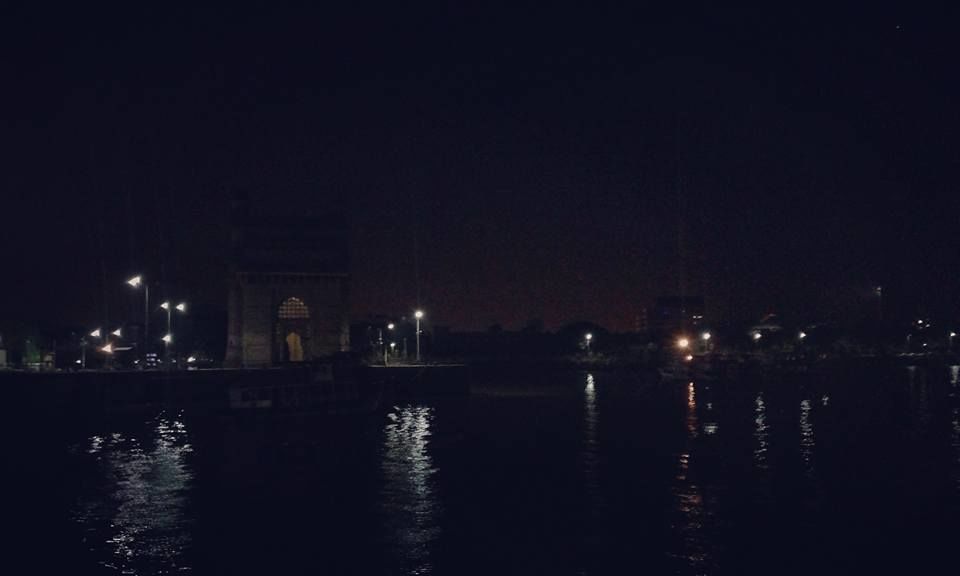 Sometimes I own a place, and sometimes the place owns me. That's how I define my relationship with Mumbai. So Mumbai again called me, this time for official purpose (for an interview for my promotion). Anxiety of interview plus the excitement of visiting Mumbai again, made this trip quite different from others.
My Air India flight was at 1.00 pm which as usual got delayed (this time the reason was fog). Well, I didn't mind the delay as I had ample time with me and I was engrossed in my book Siddhartha by Herman Hesse. Travelling is the only time when one could read without any disturbance. 
"The reason why I do not know anything about myself, the reason why I have remained alien and unknown to myself is due to one thing, to one single thing- I was afraid of myself, I was fleeing from myself."
The best part about Air India flight is its leg space and the food. While returning I had Indigo flight, which is congested and I almost died of hunger (this is exaggerated but Indigo provides no food without extra charge).
I spent almost 4 hours sitting at Delhi Airport and I wondered that Airport is a place where one could find all form of love- a mother crying when her boy was leaving, a daughter carrying her mother on a wheelchair, an old lady, travelling alone who couldn't operate a mobile asking the fellow passenger to call her son, a middle aged couple holding hands and a group of friends laughing loudly.
I landed in Mumbai and hired a taxi till Modi Street, near Chhatrapati Shivaji Terminus (CST).Mumbai is a city of taxi drivers. My taxi driver Mr Abrar was a chatter box and in the whole journey of 1 and half hour he talked continuously. He was very interesting though. Having two children and wife back in Uttar Pradesh, he came to Mumbai to earn. He kept telling me about the places coming on the way, the biggest Ganesh pandal, the beautiful Mosque and story of Dharavi, the largest slum in India and its leather shops. He told how every house in Dharavi has AC and a television and foreigners from all over the world come specially to visit this place. Dharavi is a place where one would find the finest leather.
We reached our hotel, Hotel Modern. I bade Mr Abrar goodbye and thanked him and he gave me his number in case I require his taxi later on.
I had a plan to meet an old friend and we decided of having dinner at some quiet place. We went to Indus, Hotel Diplomat in Colaba. Nice food with amazing tea (I easily fall in love with a person or a place who/which could prepare awesome tea for me). I had the whole kettle of tea. After dinner we went to Gateway of India- watching it from the distance with sea in front of me and Taj Hotel at my back . This view at night was so mesmerizing that the tiredness of whole day was immediately gone.
Next day I gave my interview and came back to my hotel room. I was planning to sleep when my room-mate, another Law officer, told me that she had come to Mumbai for the first time and she had never seen the sea. I love travelling and more than that I love making people travel. I almost jumped and planned the whole itinerary for the evening. We went to Marine drive and when she saw the sea she became silent. I remembered my first encounter with sea and I could very well understand her feelings. We didn't talk for a  while, we both were engrossed in our own thoughts. When we were leaving she said thank you to me. 
Sitting at sea she saw her long shadow in the water. It was standing tall, without being affected by the hitting waves or the scorching sun, without drowning in the water. 
The sea again taught her something today. 
We went to Kala Ghoda Market after that. We wanted to party. We decided for 145 Kala Ghoda- nice place with beautiful people and good lounge music. We ate, laughed, talked and danced. We both had a gala time. Unlike Delhi, the best part about Mumbai is its public transport. Before entering 145, I asked a waiter as to how to go back to the hotel and he said "Mam, you could leave at any time. Whole night taxis are there."
Next day we again went to Marine drive in morning and from there we hired a taxi till the Airport. When I was booking OLA cab I saw my position on the map and I smiled.
I was telling my friend that I have seen whole Mumbai except the sea-link and suddenly our driver took the taxi on the sea link. The whole Mumbai trip ended with lot of good memories and when the results of interview were out I was promoted.