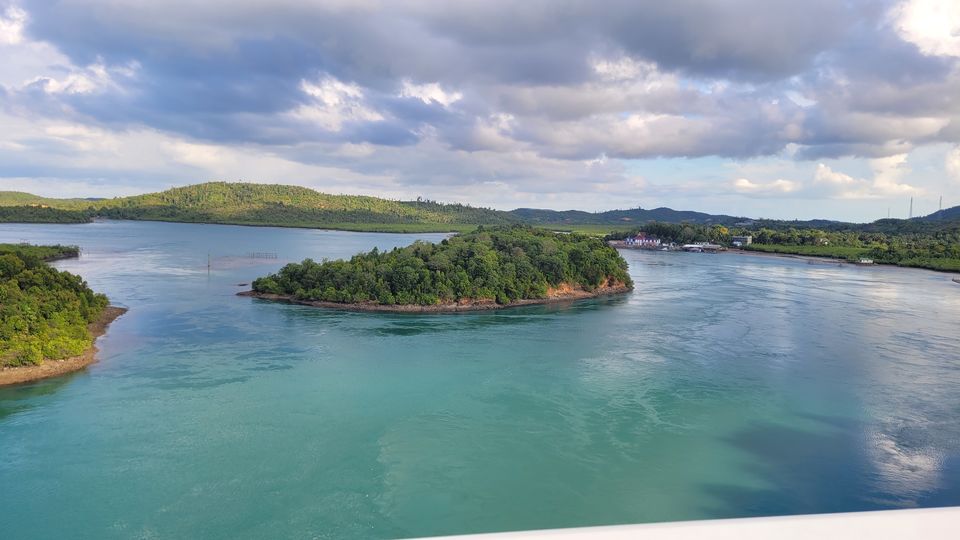 Hello, I'm Meenu, and I'm a knowledgeable guide to Batam, a beautiful island located south of Singapore and west of Riau. This island is famous for its industrial park, picturesque beaches, and luxurious resorts.
Don't miss the chance to visit these must-see places when you're in Batam: Barelang Bridge 1 to 5, Ocarina Beach, Nuvasa Beach, Turi Beach, and Bintan Island. You can also relax and enjoy a spa day at private resorts like Montigo Resort, KTM Resort, and Kiki Resort, and engage in thrilling water sports.
Batam is just a 45-minute ferry ride away from Singapore and Malaysia. You can take the ferry from Harbour Bay and Batam City Bay. While in Batam, go shopping at Nagoya Hill, Grand Batam Mall, and Mega Mall, and dance the night away to live music.
Visit the Maha Vihara Dutta Maitreya Temple, one of the few Buddhist temples, and try the ultimate vegetarian food behind the temple.
Seafood lovers will find themselves in paradise, but if you are a vegetarian and crave Indian food like me, fret not! .I searched for Indian food and groceries to cook at home. HARMART in Batam Center sells all types of Indian groceries, and the two best hotels for Indian food are MAHARAJA CURRY HOUSE and EMPIRE. You can also choose home delivery through local applications like GRAB and GOJEK.
Local transportation in Batam is limited, and you can only use Grab and Gojek for rental taxis. The best option is to rent a motorbike or car, which is budget-friendly. Bike rental costs 30K Rp/day R& 1 Milion Rp/month, which is equivalent to 160/day INR & 5500/month INR. Car rental costs 100k Rp/day & 3000k Rp/month, which is equivalent to 550/day INR & 16000/month INR.
Connecting with the local people might be challenging due to the language barrier. Most people speak their native language, "Bahasa," and only a few can understand and speak English. To communicate with them, I often use Google Translate when I go to any shop.
If you plan to stay in Batam for an extended period, you can rent a fully furnished house at a reasonable price. The cost is 60-70 million/year RP, equivalent to 3.20 to 3.70 lakh INR.
Lastly, keep in mind that repairing any damaged items, such as mobile phones, laptops, or accessories, can be costly. It's better to purchase a new one.
I'm confident that this blog will help you plan a memorable trip to Batam.
Stay tuned for more tips in the next blog.