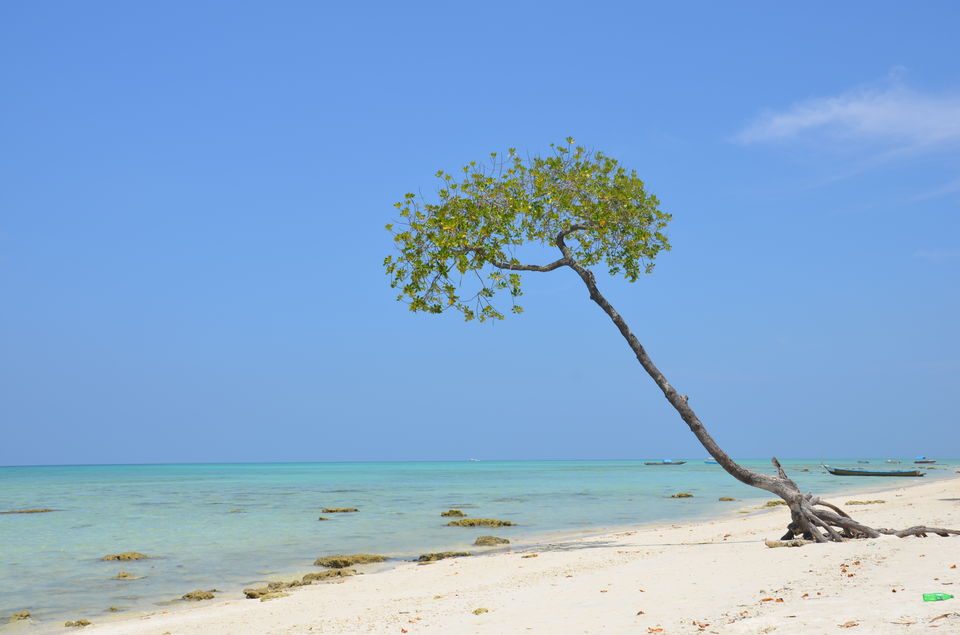 Crystal clear Skies, white sands, unfolded history and turquoise ocean, what more is needed for a perfect laid back holiday destination. Andaman has gained popularity in last few decades due to its pristine beauty and accessible transportation. Today it is one of the most popular beach destination in India and people are visiting from all over the Globe to relax and enjoy immaculated beaches of the island city.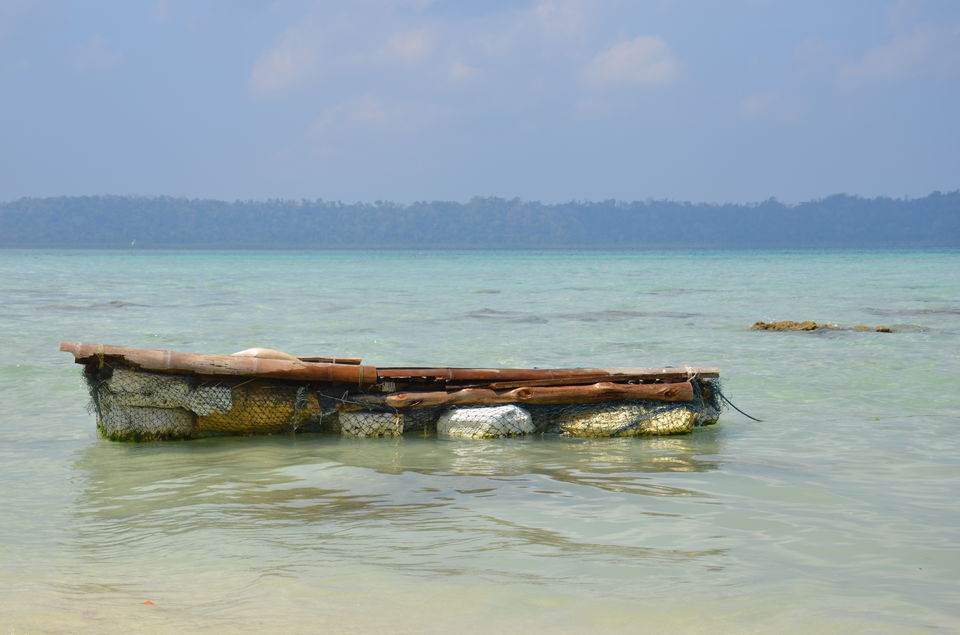 A popular honeymoon destination can also be visited for family, solo and group vacations. From adventures of snorkeling, scuba diving and jet sky riding to lazing around on the wild clean beaches, Andaman has something to offer all.
How to Reach
Preferred and popular way to visit Andaman is by Air, however for more relaxing tourists, cruises depart from Kolkata, Vizag and Chennai also. Three to four trips from Chennai and Kolkata (60 Hrs) to Port Blair and vice versa are common every month. In general, a two way flight costs INR 20,000 but you can get it at cheaper rates if dates are not fixed. Check following step by step procedure: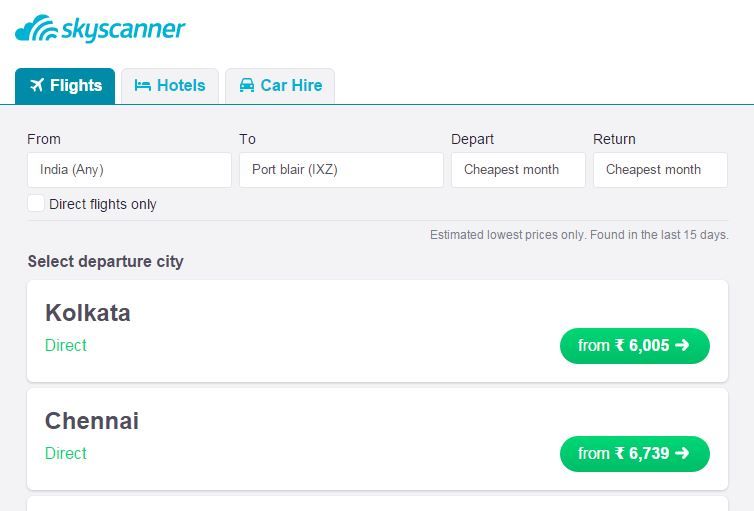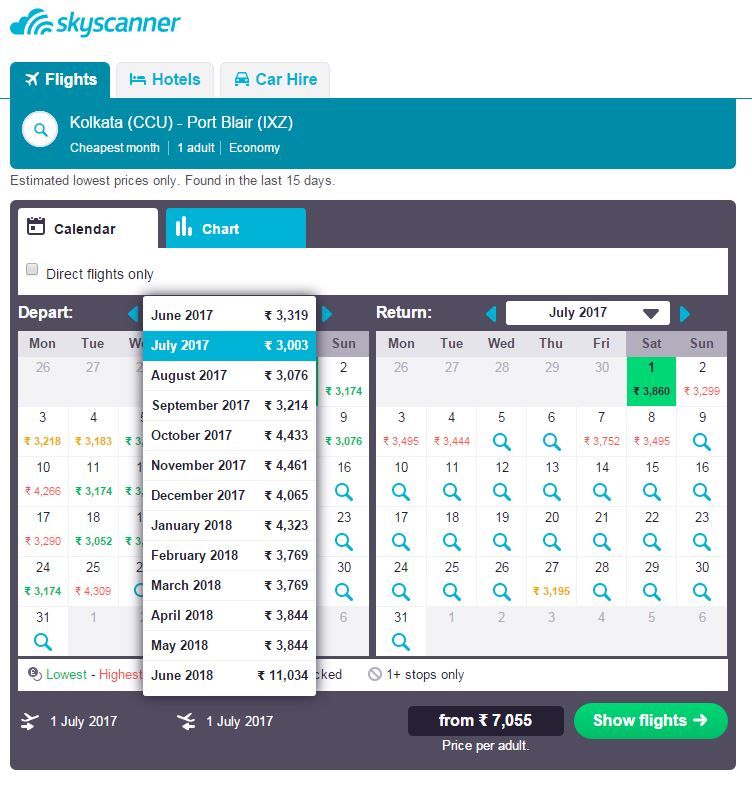 Visa is not required for indian citizens as it is a part of Republic of India only. Best time to visit the island is from October to May, weather is pleasant and you can enjoy water sports. You can also witness a lot festivals and cultural programs in January. From May to October island endures heavy rain, nonetheless beaches and ocean spread different aura in rainy season and it is always worth it to visit the island.
Places to See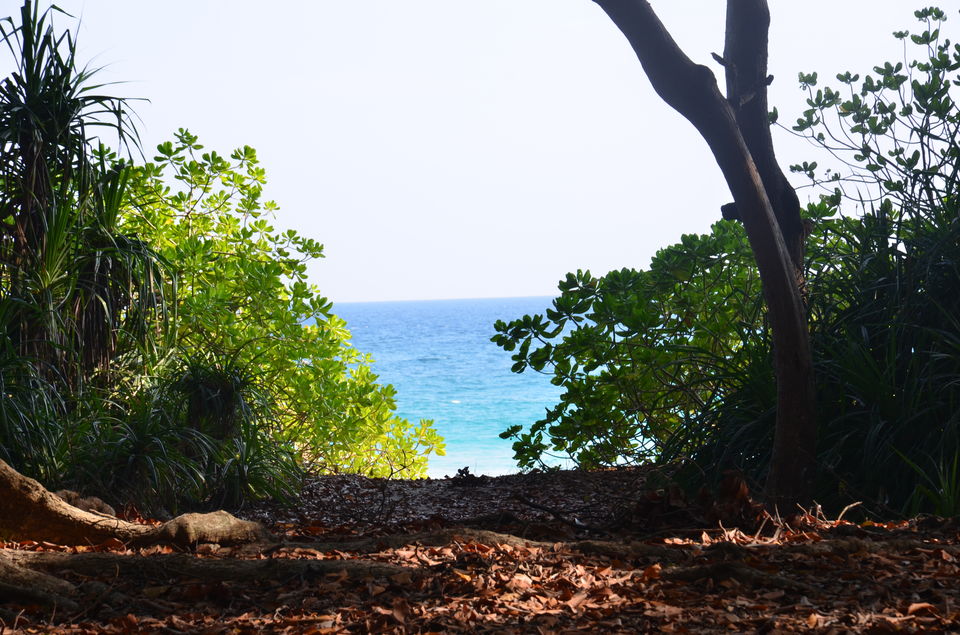 Andaman and Nicobar Islands is famous for its divine and secluded beaches. Most of the people visit island for white sand beaches and water sports only. However there are many other things which will never let you go from island.
Amazingly beautiful island with lush green surroundings and white sand beaches. This island is located at a distance of around 36 kms from the Port Blair. Bicycle can be rented for traveling around in the island.
Radhanagar Beach is a world know beach for its pristine beauty. Apart from beautiful beaches havelock island is center for all water sports activities. Bike rental options are also available at Havelock.
The only place with historical attractions of note is Port Blair, which houses both British-era colonial buildings, including the notorious Cellular Jail, and a few World War II bunkers dating from the brief Japanese occupation. Nearby Jolly Buoy Island is also famous for its beauty and water activities.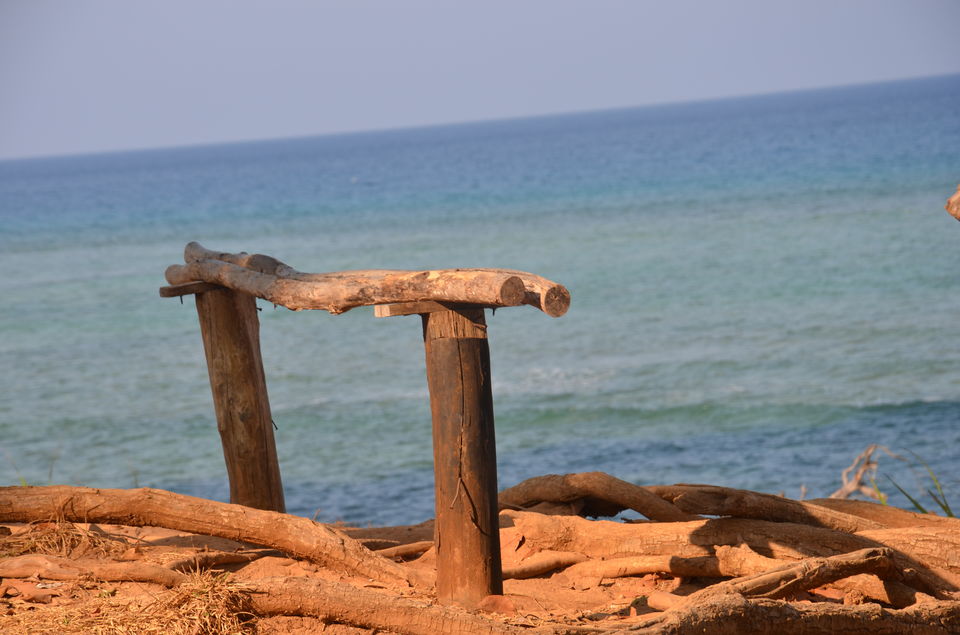 Havelock(90 Kms, 3 Hrs) and Neil Island (1 Hr) is easily reachable by government and private ferries. To travel with in island, bike and scooter rental is most convenient arrangement. It is easily available at most of the places and very economical too.
Activities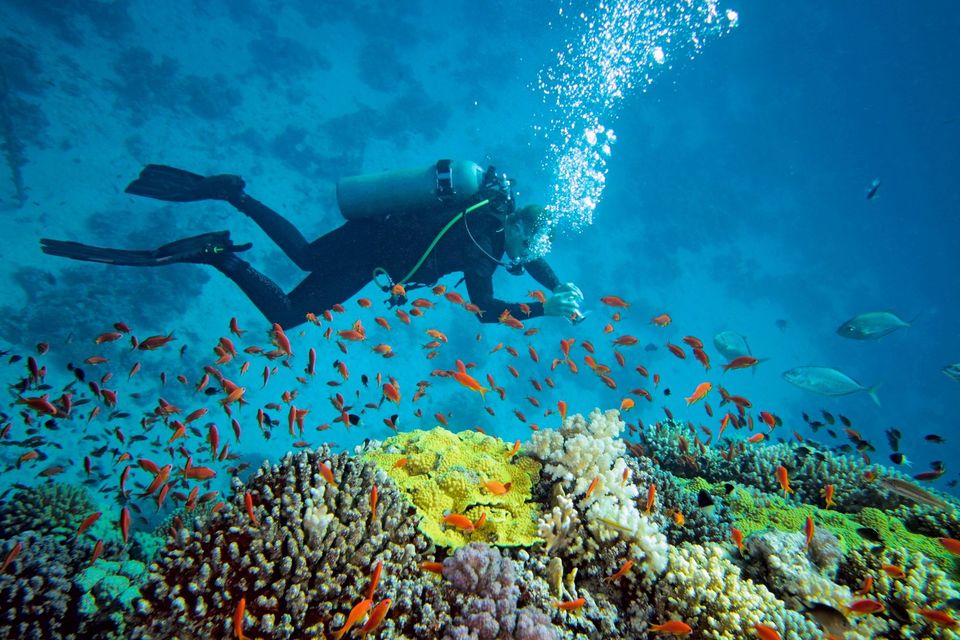 Snorkeling in clear turquoise water is a heavenly experience and most famous activity in Andaman. The best spots are Jolly Buoy, North Bay, Mua Terra Beach and Havelock Island. Equipment is cheap, and can be bought or rented at North Bay. For thrill seekers, deep sea diving (Scuba) is also a great option to explore vibrant and colorful corals, hidden underneath the blue clear surface. The best dive sites in the Andamans are in very remote locations and accessible via a liveaboard. Trekking, surfing and exploring are other activities in the region. Scan corals reefs in glass bottom boats off Jolly Buoy Island, at the Mahatma Gandhi Marine National Park at Wandoor, 29 km from Port Blair. Trekking is another famous activity in the region and multiple trails are available, most famous is Madhuban Trail.
Stay, Eat & Drink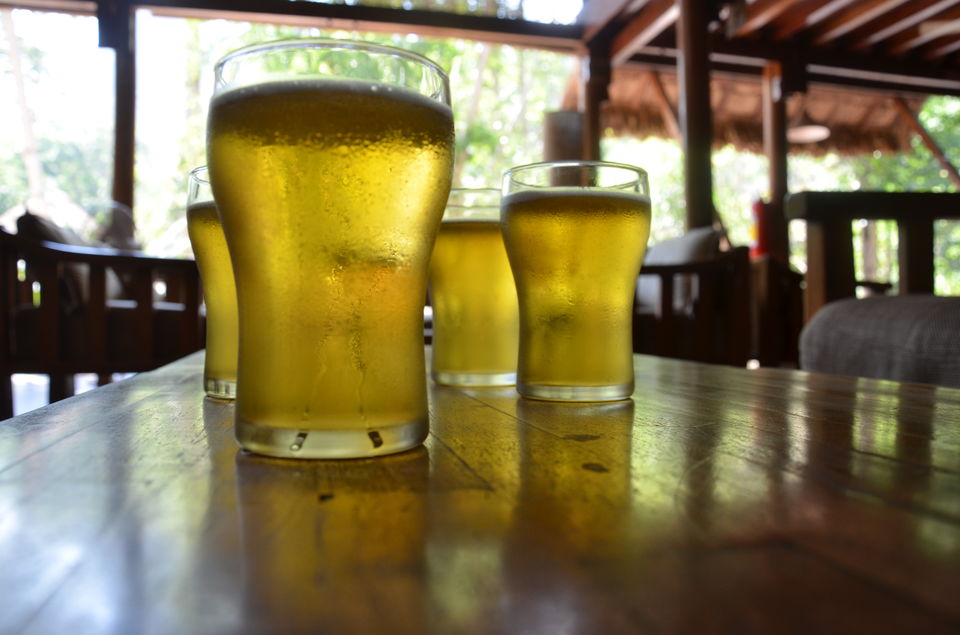 Most of the accommodations are available in south andaman near port blair. It is advisable to stay in port blair to visit most of the famous tourist spots and attend water sport activities, However if you have an explorer's soul inside, you can get into interiors and stay with locals in homestay arrangement. Consult Tripadvisor or AirBNB before making any final decisions.
From upscales restaurants to road side dhaba ad Andaman serves high class fishes and seafoods like any coastal area. Taste the red Snapper in Burmese garlic sauce at Benny and Lynda's Wild Orchid Beach Resort at Havelock. For a good seafood or fish, you may have to spend little more but you can get good roadside dhaba also, where rates are and food both are good. Alcohol is available in some restaurants and at English Beer & Wine Shops in Port Blair and on Havelock Island. Pub or Dance Clubs are not available in the area.
Andaman is quite safe for tourists. It is a heaven for nature and beach lovers. You can see all the galaxies in clear sky, lying down on white beaches, wet and soothing breeze tickling your hair. Andaman is developing as one one of the most preferred tourist destination of the world and it is advised to visit this enchanting island before it gets spoiled.
Frequent Searches Leading To This Page:-
andaman nicobar tourism price, andaman nicobar tourism cost, places to visit in andaman and nicobar in 5 days, andaman nicobar hotels 5 star, andaman nicobar tour packages for couple