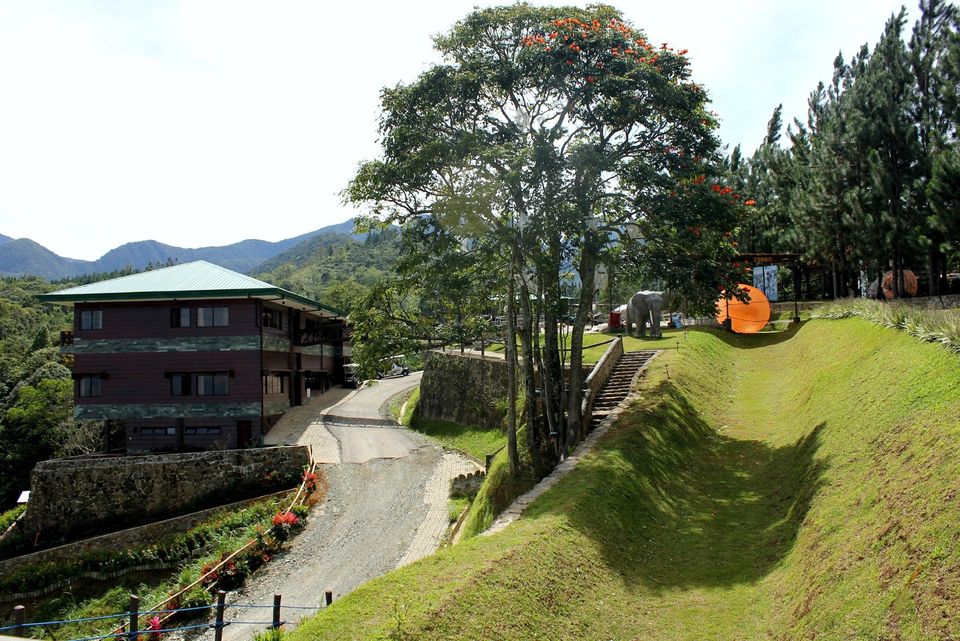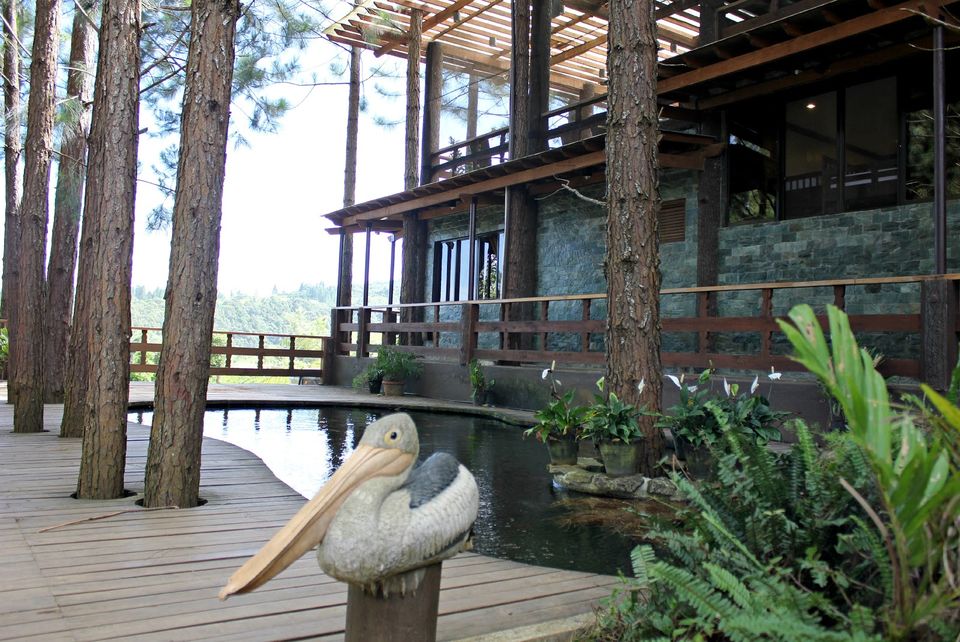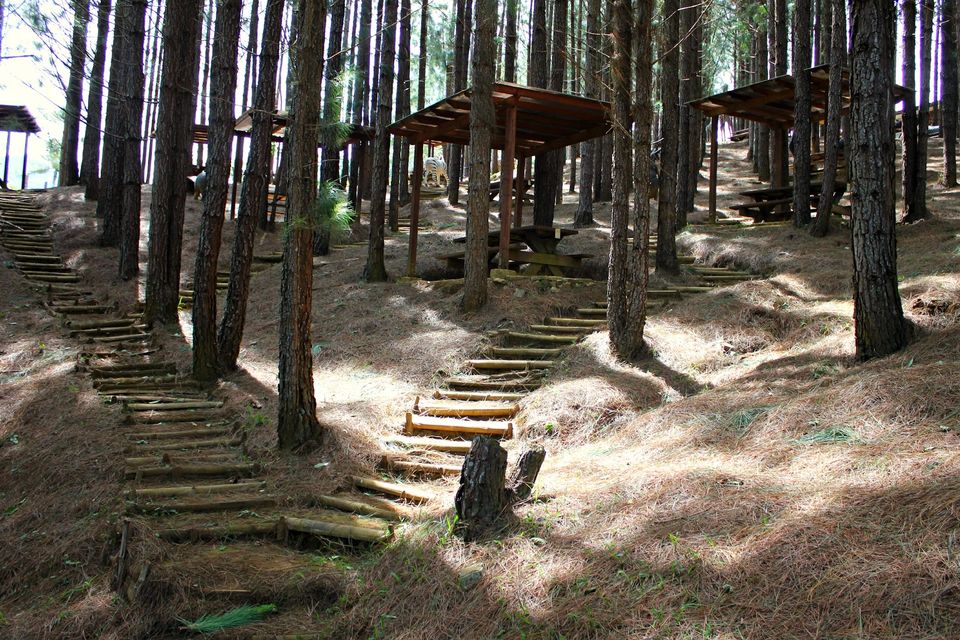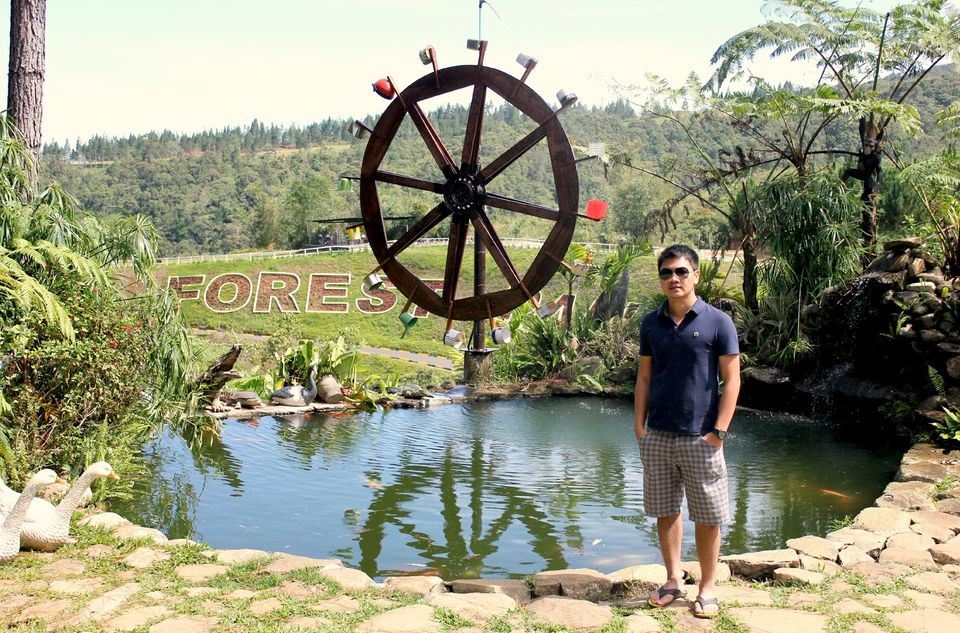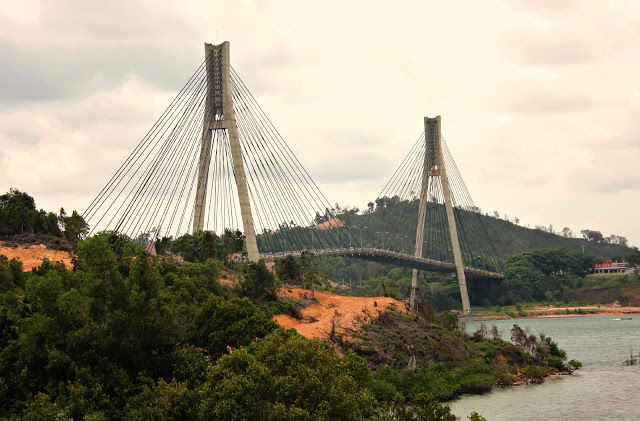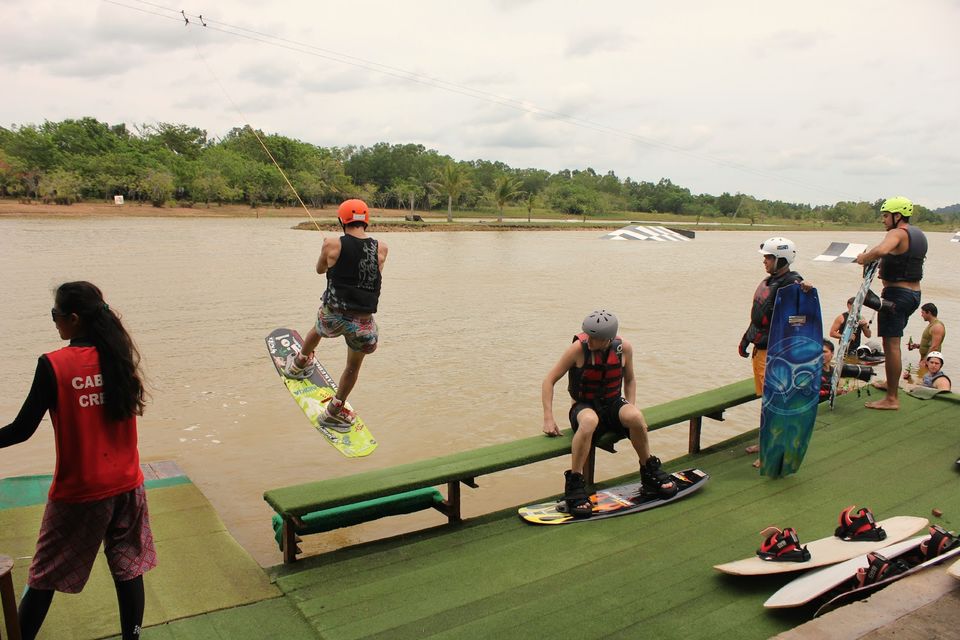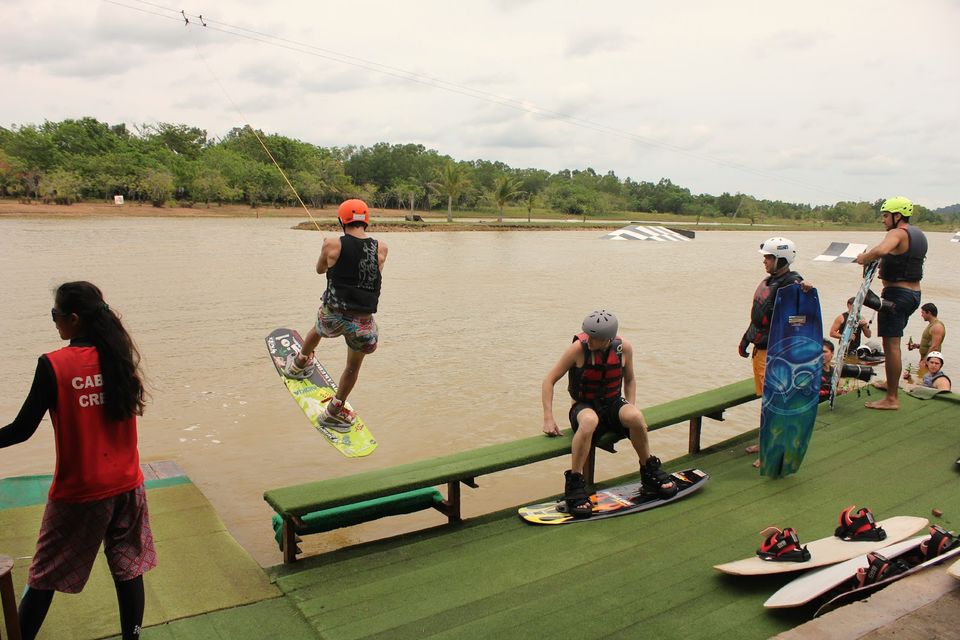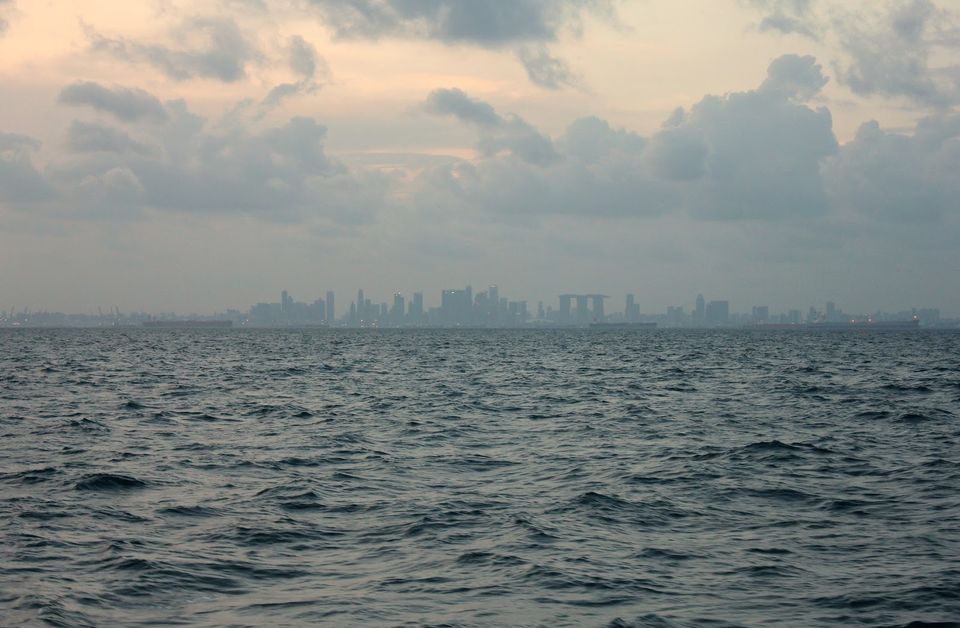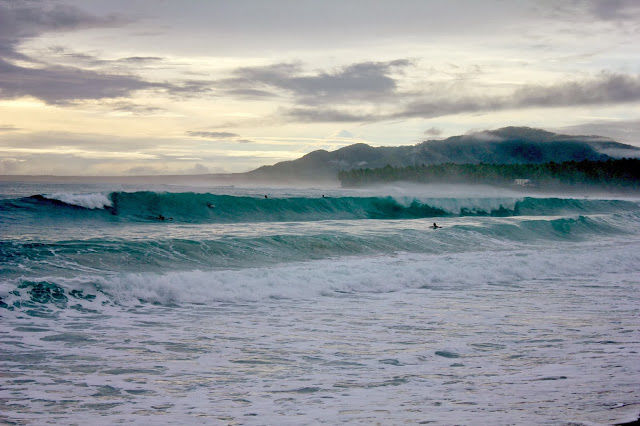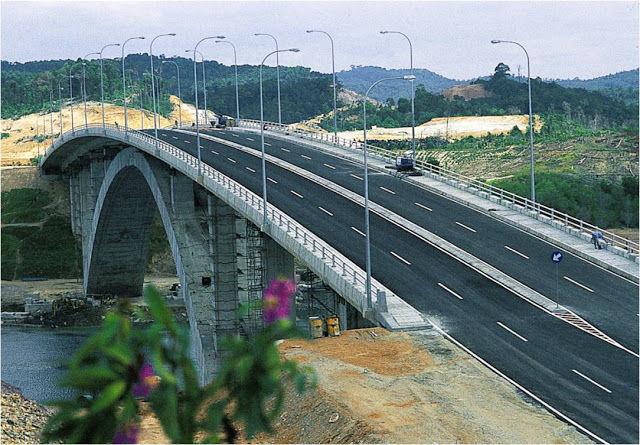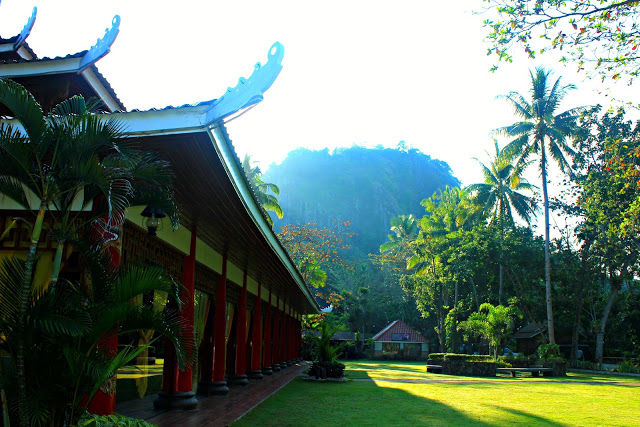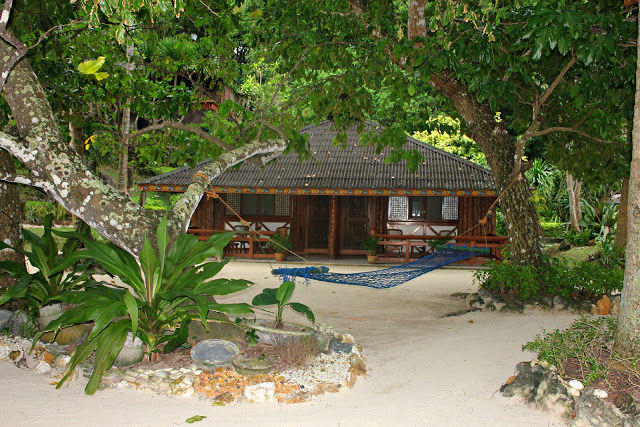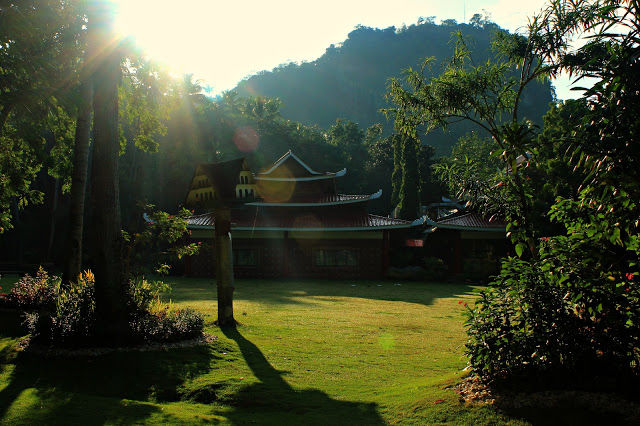 For almost 3 years in Singapore, this was my first attempt to visit Batam despite the bombardment of nothing-much-can-be-seen feed backs and the proximity of the place from reaching (45-50 min. ferry travel). That's because my little brother needed much more time to stay in Singapore and this was one of the starters portrayed at the back of my mind for a menu of closer countries to exit from Singapore.This recent week, the plan took place Saturday at 2pm departing at Harbour front Centre Terminal and arriving in Batam Centre Terminal at 2pm (Indonesian time), 1 hour late from Singapore timings. We also booked in advance our return tickets online for the day after to prevent the hassles of fully-occupied seatings. And to the true purpose of this trip, we bring up the hopes of another 30-day social visit stamp in the disembarkation card on our way back to Singapore which we fortunately achieved in the process. For ferry bookings, visit Bantam Fast.
BARELANG BRIDGE. The name is composed as an abbreviation of 3 places namely Batam, Rempang and Galang. The cable stayed bridge stands about 40m high above water level, stretches at a length of 642m. Most of the tourist advocates in the web and in the place said that you had not totally hooked with Batam if you never get to see this bridge. So, even if it means paying a cab or taxi for 400,000 Rupiah (53SGD) from our distant hotel in Nagoya (Standard Hotel), we didn't mind the price just to close the issues of regrets in the future. Since I'm doubtful how far Barelang bridge is, I did not go further with my haggling and just made only a 50,000 IDR cut-off. Anyway, the 400,000 IDR covers the trip fare from our hotel to Barelang bridge to Waterfront City to Batam Centre Terminal. Just a tidbit guys, all taxis here don't have meters, so you better agree with the fare first before making a ride. Haggling is a major budget saver of all and again my forte should play the part-the ACTING! The going-to-see-another-taxi is very effective to bait drivers from giving up their fare rates down. The normal fare here could cost you around 30,000 Rupiah for a 1 to 3 km distance. They also have other means of public transport here like ojeks (motorcycle cabs) and mini-bus fleets but these are hardly elusive to avail in this place that's why we opted for a taxi.
The whole duration of travel to Mati City was raining with varying rainfall intensity municipality after municipality but it never reached the downpour to heavy. The whole night is no different but the rain took a break around 8pm for an hour and then the raining continues. I think January is a surfing season in most parts of Mindanao just like Siargao. They say the best waves are during the months of December to February- they say.
Dakak Park and Beach Resort located at Barangay Taguilon is Dapitan's pride when speaking of fine beaches in the Southern part of Mindanao even in terms of Nation's finest. Jam packed with tour and adventure packages from recreational activities up to the extremes rolled all in one location. It has been said that the place is an ideal destination for all visitors because it evades the typhoon belt making it as an all-season venue for a vacation.
Last stop for my 6-day trip on the road for the year end---the cold and breezy Dahilayan Adventure Park. Situated in Bukidnon is an hour drive away from Cagayan de Oro City. We arrived at the place pretty late night and the chilling temperature is almost unbearable (shivering!), instead of putting our jackets on we warmed ourselves with shots of tequila from one glass to another till we dropped and yes we did. Since we already did the 1.3km zip line ride and horseback riding in Dakak the past days what's left in our to-do list for that night after is the White Water Rafting.
First day in the morning, we immediately booked slots for an 11am schedule in the Information Office but unfortunately we are required to complete a number of 6 people to launch a single raft but we're just 4 heads in count looking for another two. So, it turns out we saved our last for this unpleasant flaw to our almost perfect as-we-planned-itinerary. But at least, not too bad.