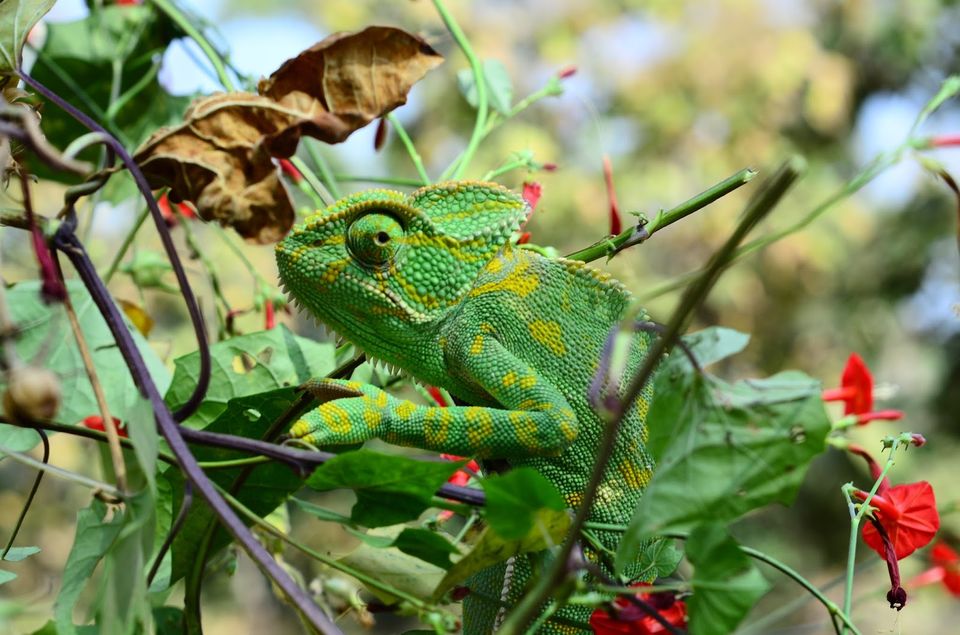 Friends, Like all other travel freaks, I also keep on searching spots on maps for travel. A place called "Yawal" wildlife sanctuary which is on the border of MP & Maharashtra. This was in my list from long ago.
Finally I got opportunity to visit this place in the month of November 2016. Bags were packed, My XUV got Serviced, All Set. (List of Items Mentioned in the Last).
So here we go, I drove straight from Indore to Khargone (150Km) and had overnight stay over there because we had a relative over there and I wanted to prepare for the next day's drive which was not easy!!!
Take this route from Indore: Indore-Manpur-Khalghat-After crossing Narmada take left to Kasrawad-Khargone-Bistan-Dejla-Sirvel-Gadrya-Pal village.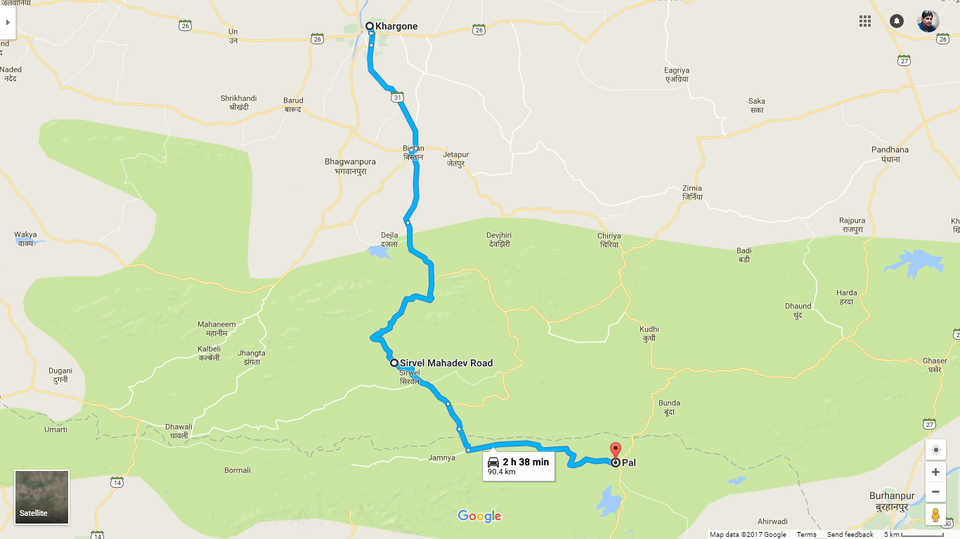 The route after Khargone is not very good and when you cross "Bistan" the route gets dirty and the surroundings gets pleasing...
Once you reach Bistan, it is advisable to use Google Maps for the navigation because after this, the whole route is confusing and forest area. Small-Small villages comes and there are no good facility for Lunch/Dinner. You need to spend your day with Tea & Biscuits.
Tip 1 : Travel only in day time on this route and have your lunch before leaving Bistan. Carry some snacks and water with you.
While driving in between Dejla & Jamnya, I saw a board of "Sirvel Mahadeo", I enquired from locals and they said there is a temple of lord "Shiva" which is near to village. I decided to visit this place and believe me it was best decision.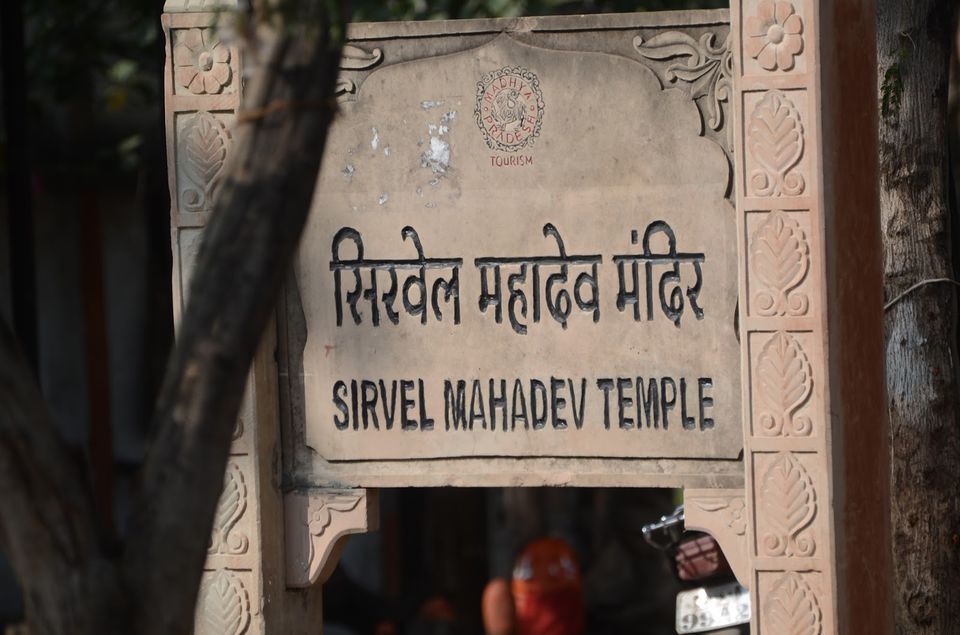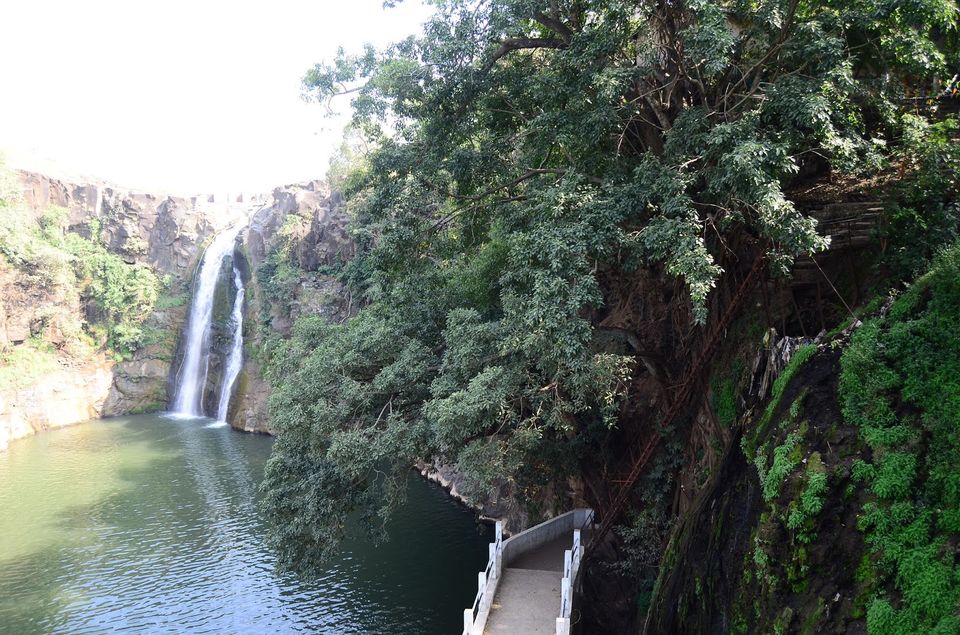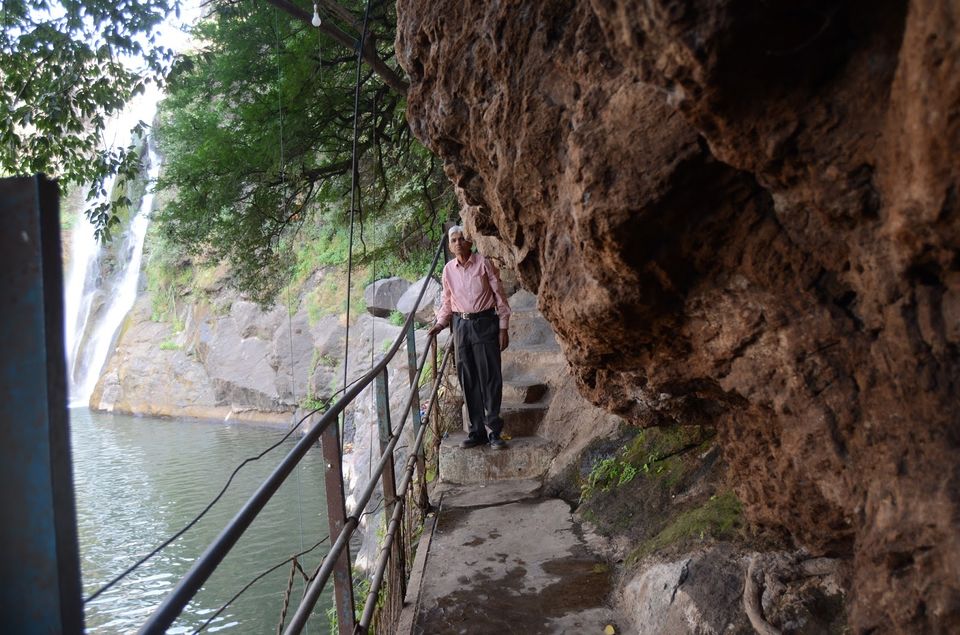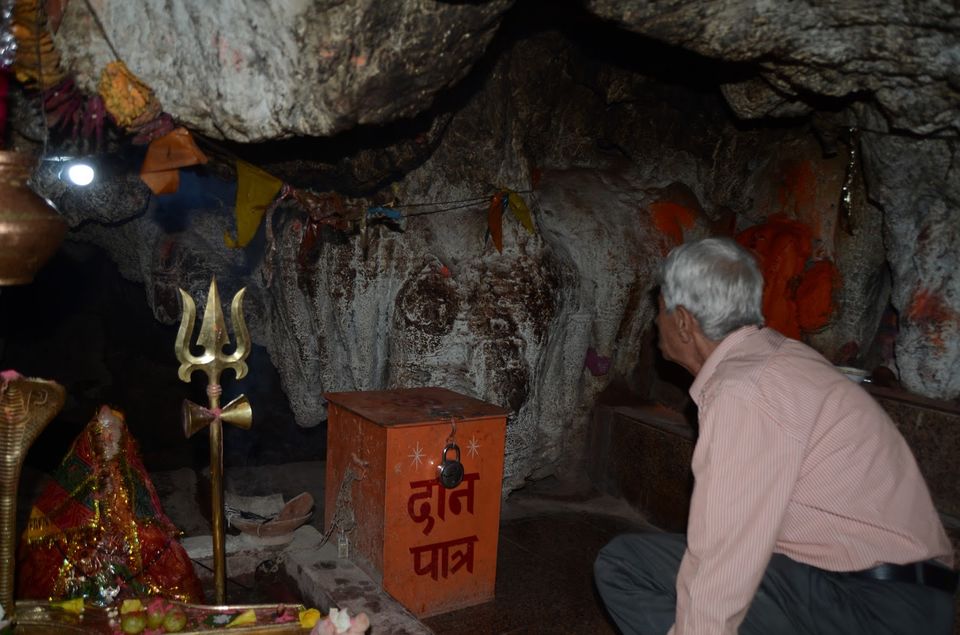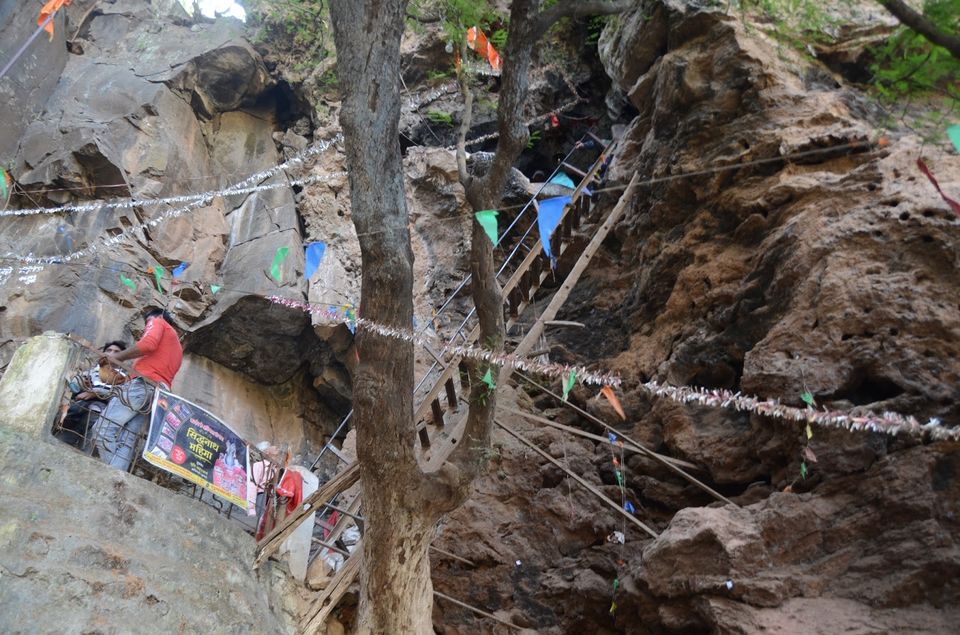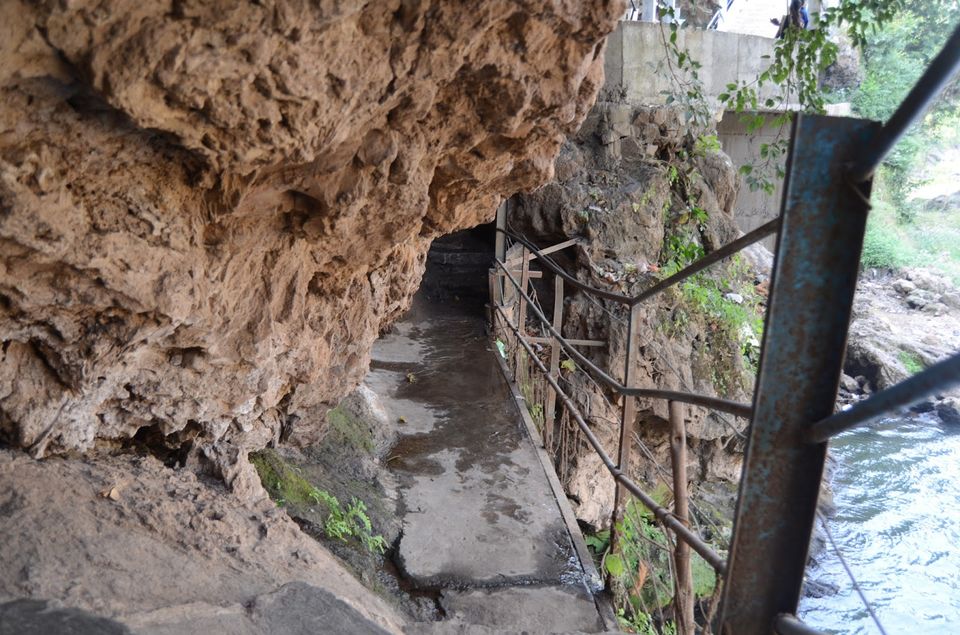 After spending some quality time at this place, we boarded for our on going journey...
While driving we reached near "Gadrya" village from where there is a T point in which one side is "Jamnya" village and another side is way to "Pal" village which was our destination.
The whole route is beautiful like anything and one can stop here and there to appreciate the beauty of the nature.
On the way near Jamnya T point, we got a small river stream where we decided to stop and have some time appreciating the beauty of the nature.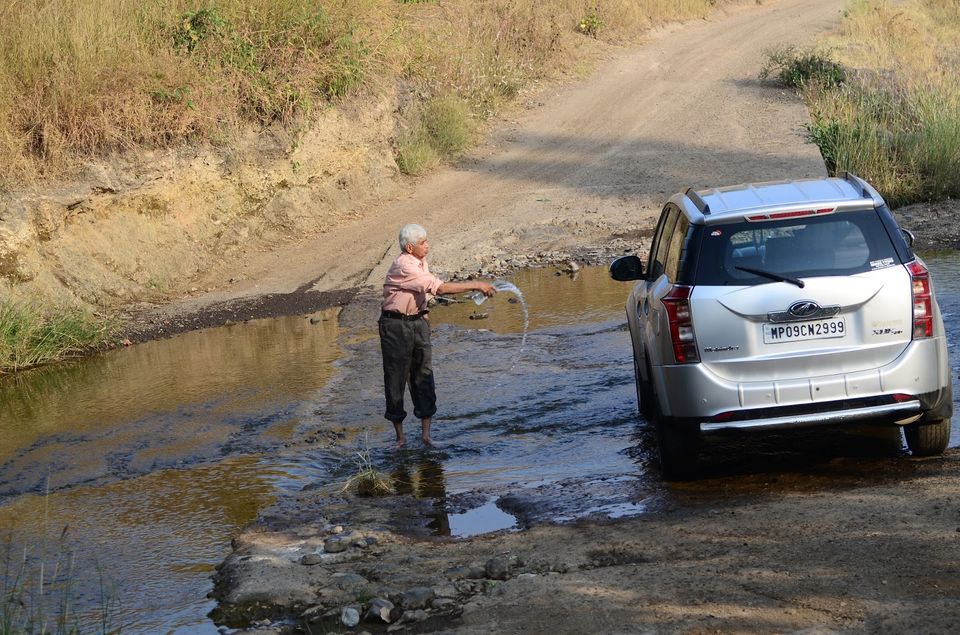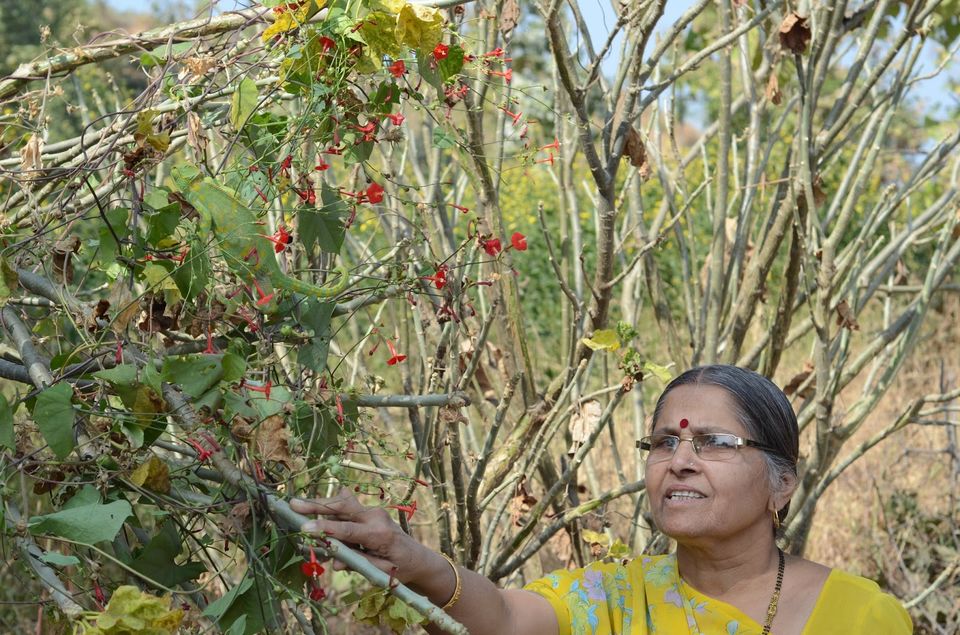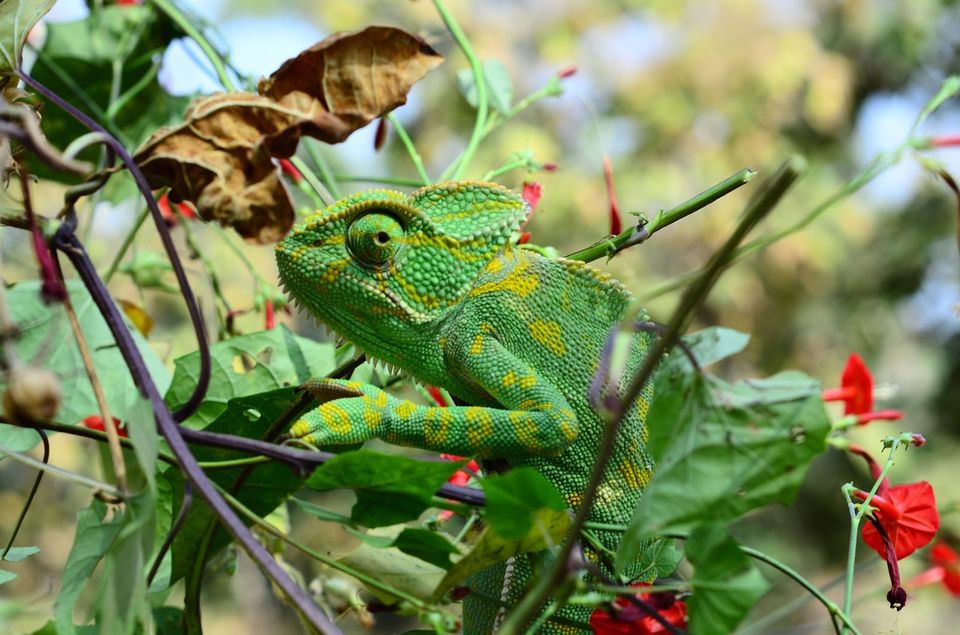 After taking some clicks, we said goodbye to Mr. Chameleon and left for onward journey.
We reached PAL around 6:30pm & went to Forest Bunglow. We enquired with the staff and they Said you need a booking confirmation from our Jalgaon office. I showed him my NGO's ID card and requested them to give us spot booking and they agreed.
Tip No. 2: Do the advance booking from Jalgaon Forest Department prior to going this remote place. I was lucky because I had ID card of my NGO which works for Wildlife & Forest.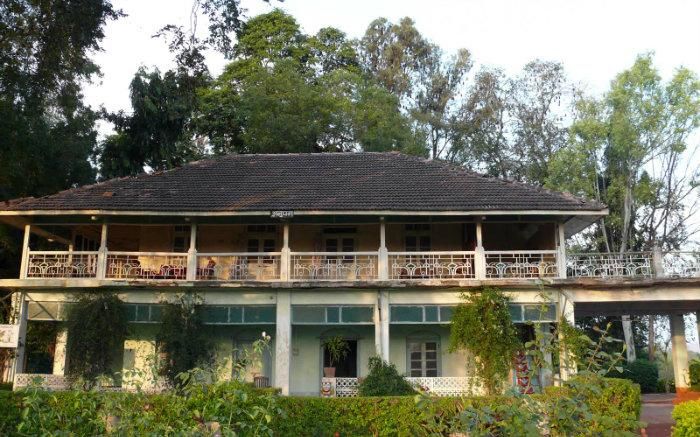 The place is full of greenery and surrounded by river and thick forest. A big and beautiful garden with lots of birds around.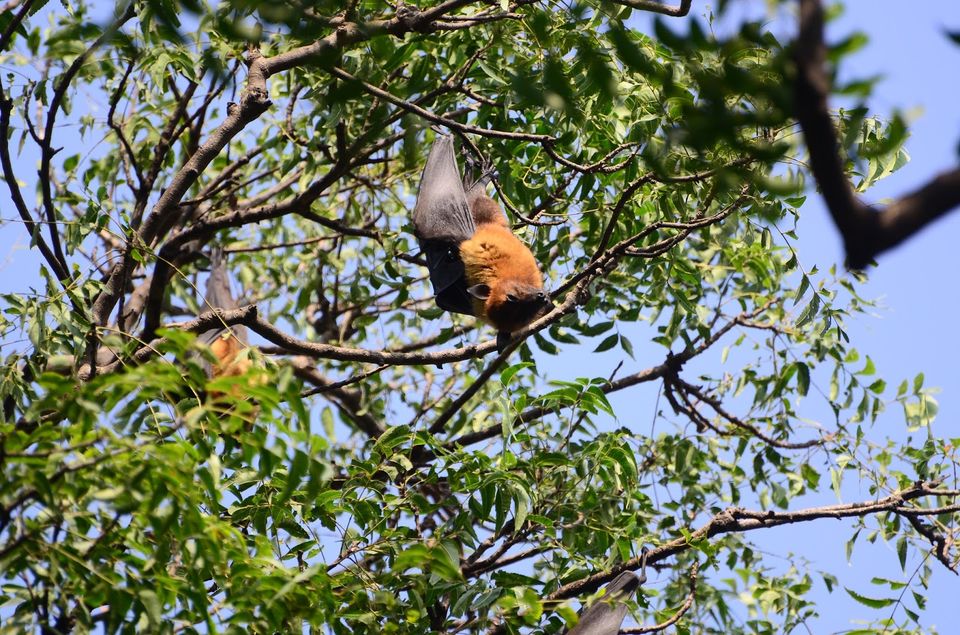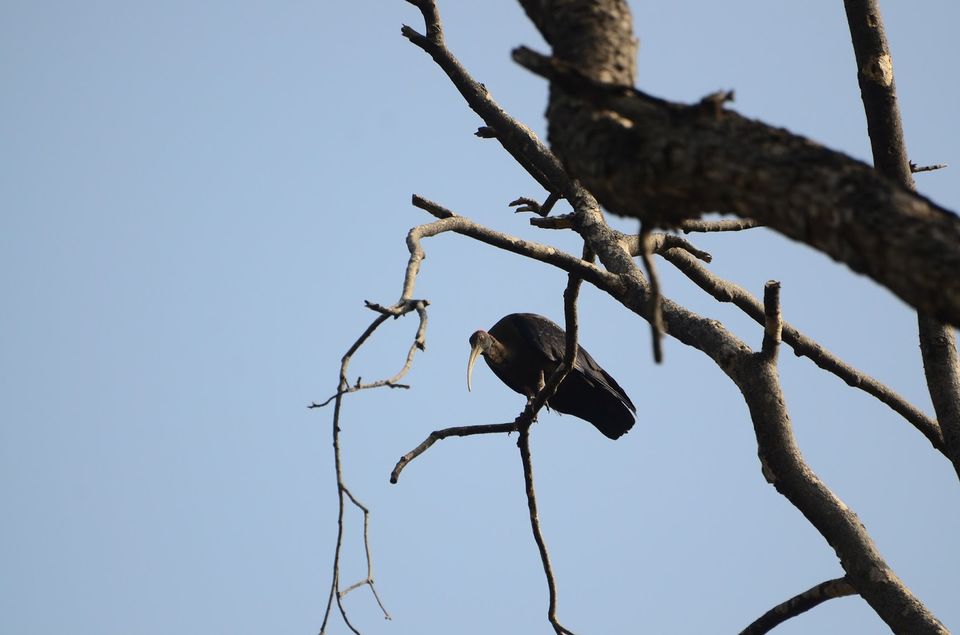 After getting fresh and having basic dinner at Guest House, we decided to roam around in the night to see any possibilities of observing wildlife as we were having short time and wanted to leave for Indore in morning.
So we got ready, took my search light, had a local person with us and left for the Night drive around.
Tip 3 : While going for night drive around forest, always take local person with you, it will save you from lot of troubles and also he will act as best guide. Also get your camera ready to capture photos in dark with torch light. I personally do following things, Put camera on manual mode, shutter speed 1/30 to 1/50, ISO at 1600, RAW Images & Spot metering. Don't use flash. And all this should be done before starting the night drive.
After driving for few minutes, we started to see Civets, Jackals, Fox, Night Jar, Some unrecognized glowing eyes and finally a beautiful animal which is one of the favorite wildlife creature of mine..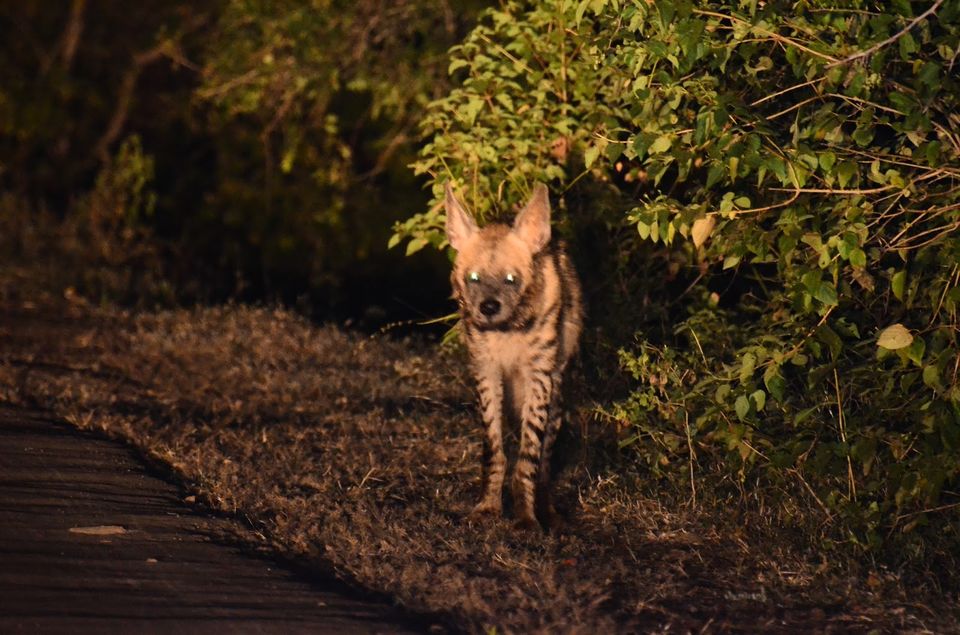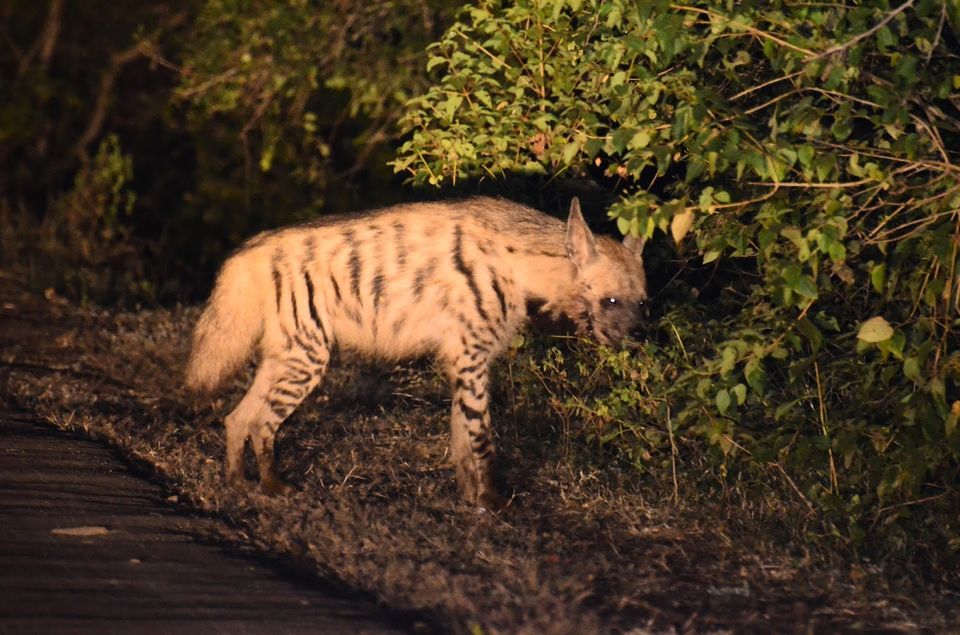 After having some time with it, we returned back to the Forest Bunglow as we were so much tired with Day long drive. Night was peaceful and bed were cozy.
In the morning, I woke up with the call of one of the forest guard, he wanted me to come with him. There was a snake near to forest quarters. As I told them yesterday that I am from NGO and we work for wildlife, he was sure that I can catch the snakes. Cleaver fellow!!!
So I rushed to the spot and saw a huge crowd around a small bush. They were pointing finger towards the bush. After watching carefully, I found a beauty hiding inside that bush. What was it???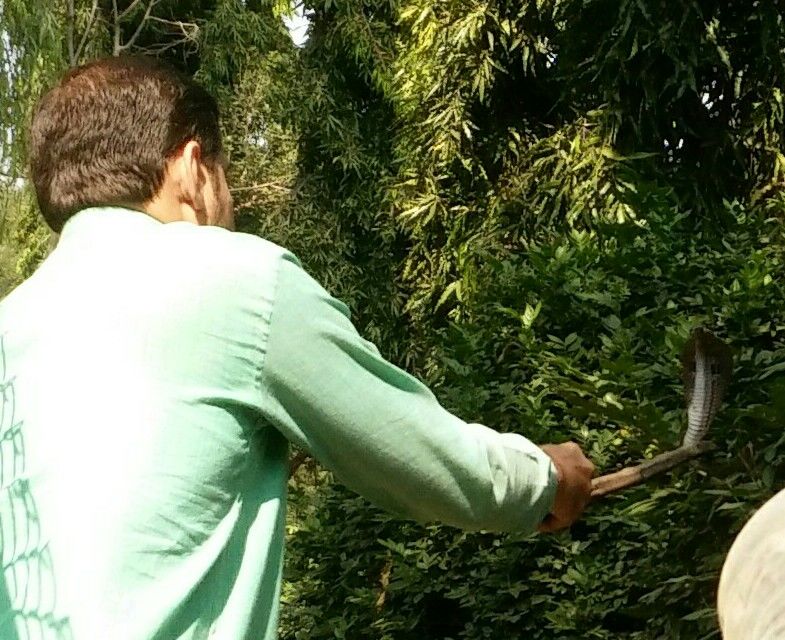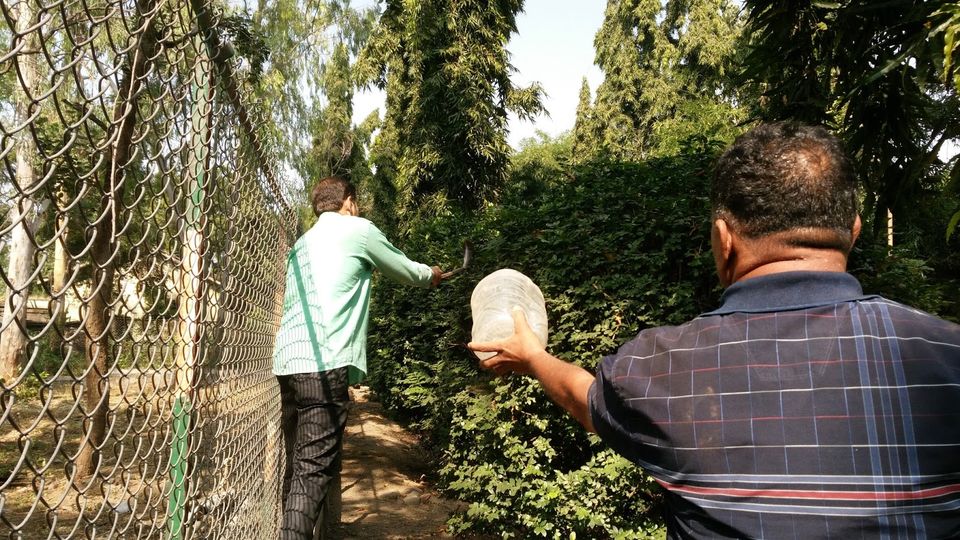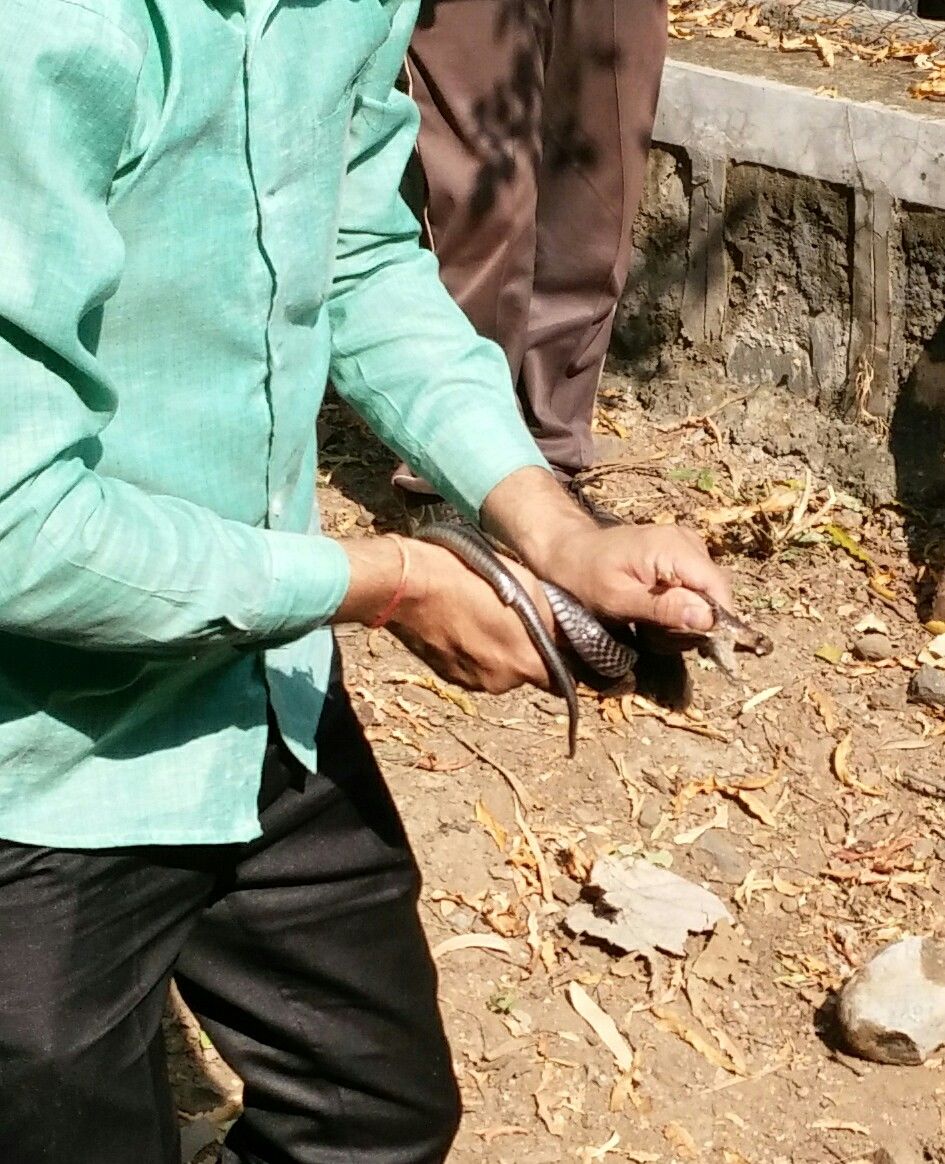 Tip 4: This place was remote and there was no medical facility available to treat the snake bite. One should not do this without having enough knowledge and training about it. Keep distance.
After catching this snake, I demonstrated about it to all the villagers and asked them not to kill this beautiful creature. All the people including forest staff were amazed and everyone was busy taking pictures of mine and asking me to return back sometime and spend more time with them.
We packed our luggage and started to return for Indore with pleasing memories...
Things To Help You On This Trip:
1. You should always have a mobile with GPS and car charger for these kind of trips.
2. Carry sufficient drinking water in your car.
3. Your vehicle should be reliable, make sure you have trouble free vehicle with you.
4. Tubeless Tires and Puncture Repair kit will be added advantage.
5. While driving in night in forest area, make sure you have your camera ready and it should have necessary settings to capture any wild animal as soon as you see it.
6. Stop in intervals and feel the surroundings.
7. Talk with local people and gather more knowledge of nearby tourist spots.
8. While going for night drive, it is suggested to keep a local with you. They will happily get along with you for 100 bucks and the safety and security will be increased drastically and also chances of catching wildlife will be increased.
9. If alone and walking in forest, you see any local person, greet him in local language, this will assure them that you are not a poacher and also it will build trust. Otherwise they may misunderstood you with something and it can lead to troubles. (I had these kind of experience earlier and it takes lot of courage to deal with it).
10. If you are travelling with family, make sure you do prior booking and drive less during night. On other hand, if you are travelling with friends, don't do prior bookings and drive any time you like. This will allow you to explore more and create more memories.
11. A multi-tool and a powerful search light is must, spend good amount on it.
12. If you can find a pepper spray, get it. It will give you protection from wild animals during on foot.
13. Never walk in forest in night unless you are experienced tracker of wildlife.
14. I personally prefer to drive in night and roam in day.
15. Bring general medicines with you i.e. for vomit, motion sickness, headache, fever & Iodex spray.
You can follow this link for more information on route and booking contact :- Click Here
Frequent searches leading to this page:-
yawal wildlife sanctuary resort, yawal wildlife sanctuary entry fee, yawal sanctuary, wildlife sanctuary in maharashtra, wildlife sanctuary near me