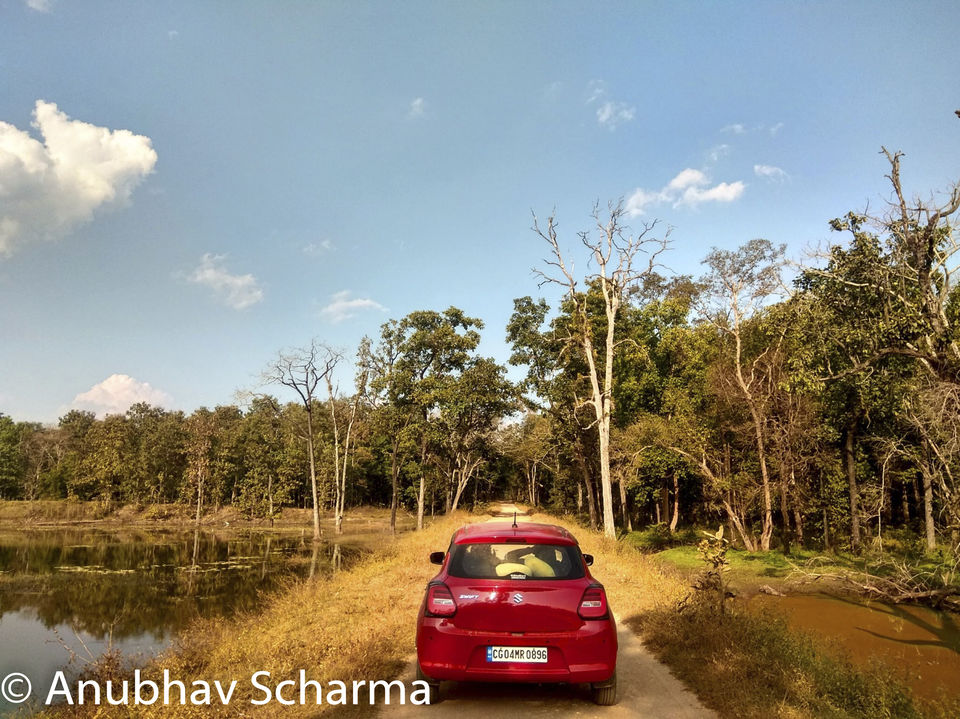 Great place for the weekend near Raipur. Bar-Nawapara Wildlife sanctuary, is named after Bar and Nawapara forest villages. This sanctuary is famous for the frequent sighting of the Indian bison (Gaur) Cheetal, Sambhar, Nilghai, Wild boar are commonly seen. Bar-Nawapara boosts of over 150 species Birds. Reaching Bar-Nawapara Wildlife Sanctuary is very convenient. Very well connected to the Airport, Railway Stations, Nearest Bus Stand via National Highway.
BY ROAD
The place is easily approachable through the PWD forest road, which connects Bar-Nawapara with Raipur via Patewa and with Pithora on NH 6.
BY RAIL
Mahasamund Railway Station (60 km) is the nearest railhead from the Bar-Nawapara Sanctuary.
BY AIR
The nearest airport from the sanctuary is Raipur (85 km).
The internal village route to Bar-Nawapara forest is also good. Once you cross the Forest check post the real Jungle Trail Begins. Just be focused on looking wild animals you may find Byson, Deer, Birds, camouflaged behind the trees. After Crossing the 2nd Check post gate from National Highway Side you will find 2 lakes both the sides. Go slow in this zone you will find Birds Sitting on the trees and if you are a photographer then its a complete bliss frame for you, don't forget to bring your Zoom Lenses! The Right side lake is Green and because of the Sun, more drama is there. Reflections of light sometime changes the color of lake. Its is beautifully conserved small wild life sanctuary.
Best Place to stay is Prakriti Resort near the Wildlife Sanctuary Gate(Safari Gate). The Resort have numbers of Villas which provide can you a Cook also. They have 2 huge Dormitories and if you are more than 4-5 people and just want to enjoy the Bonfire Night with some kabab and drinks then its the best choice also you get the biggest private open natural lawn area, which i found amazing! Food is decent here, they have in dine restaurant also plus they can deliver you to the villa also. Yo can book it online
Chhattisgarh always surprises!