Even if you have no idea about Cinque Terre, Italy (pronounced cheen-kway tehr-ray), you've probably seen many pictures of it floating around on the internet. I did, and I instinctively knew that this dramatic-looking place had to be part of my Italy itinerary.
But most blogs talked of the Cinque Terre, Italy as an expensive destination – one fit only for travellers with either a fat bank balance, or for backpackers happy with spending their days in cheap dorms.
So I decided to forget it. But those damn pictures would always make it back to my timeline somehow. And that's when I decided to stop fighting it. I would go to Cinque Terre and make it work.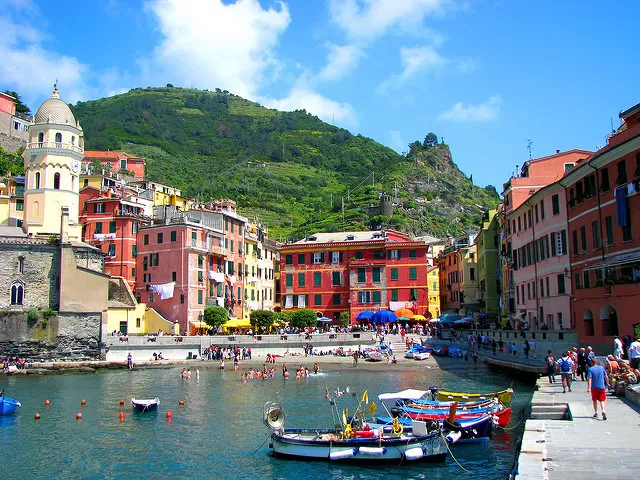 And I did. For three whole days, without spending any more than I did on other stops in my itinerary.
Cinque Terre, Italy: History
Cinque Terre is a colourful string of five (cinque in Italian) villages along the Italian Riviera and has been Italy's classic claim to fame for a while. Each of the villages, from Riomaggiore, Manarola, Corniglia, Vernazza to the northermost village of Monterosso al Mare has colourful buildings, steep-winding streets, many many fishing boats, sensational sunsets and lovely food and wine.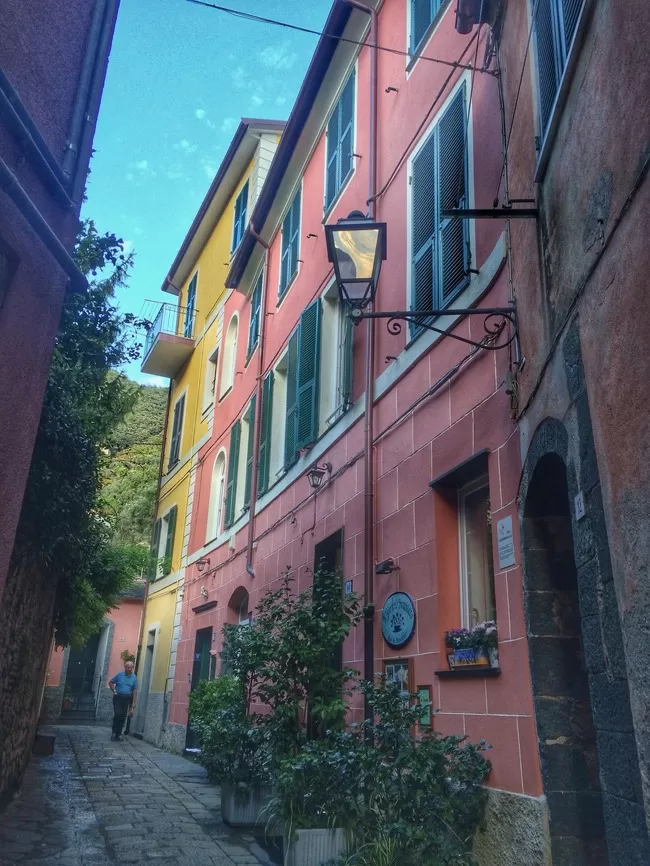 Cinque Terre is also a UNESCO World Heritage Site, a national park and also a protected waterway. Cars are mostly restricted inside, helping the streets retain their original pedestrian charm and remain non-commercialised.
Now let's get to my story — how I did Cinque Terre on a budget.
Accommodation
In all the chaos of getting a visa and finalising our itinerary, we (my husband and I) managed to book a place only a month before the trip. By now, most good and cheap places were taken. But we still got lucky and found a great deal in Monterosso – a nice room just 5 minutes from the beach, at Rs 5,000 a night. Shared between two people, this was quite affordable for an offbeat, international destination.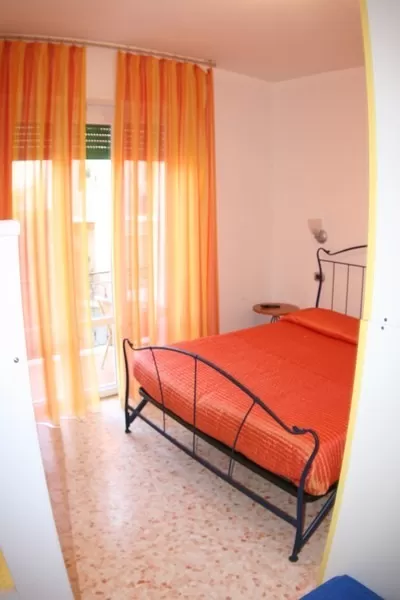 Sightseeing
The best thing to do in Cinque Terre is nothing.
We spent our mornings exploring the small village and its pretty offerings. In the afternoons, we would walk to Old Monterosso, which was full of quaint restaurants, pastel-coloured bakeries and quirky shops selling knick-knacks and delightful memorabilia.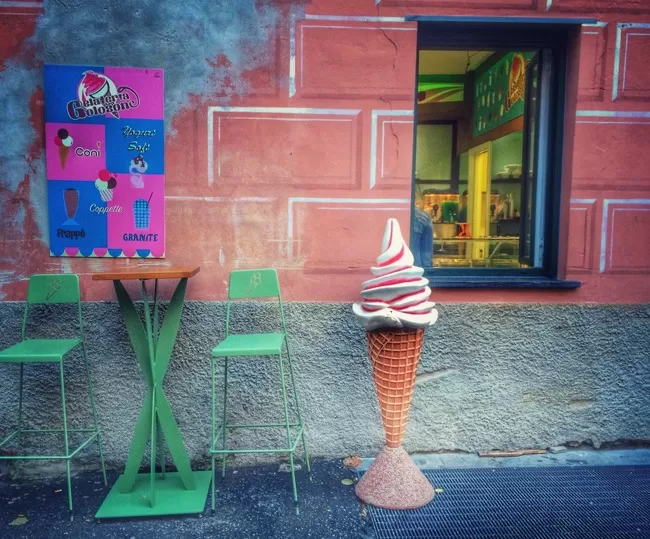 Evenings were for collecting rocks at the beach, sitting by the water just mesmerised by its turquoise blue colour, chatting with tourists (most of who turned out to be Americans) and people watching.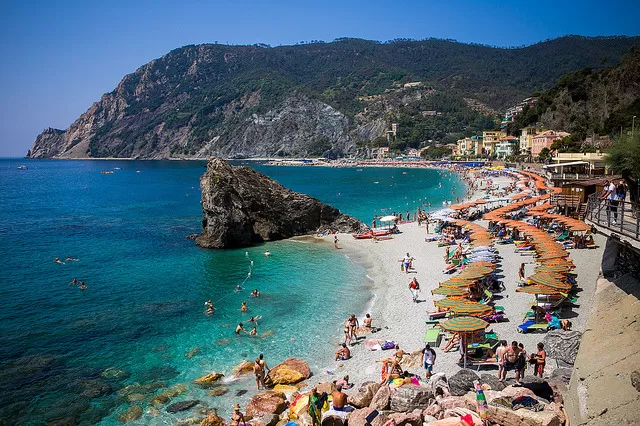 Sometimes we took the local train to one of the next villages (5 minutes and €4 per person one way), where we took pictures of the seductive sunsets and walked through the surreal little alleys.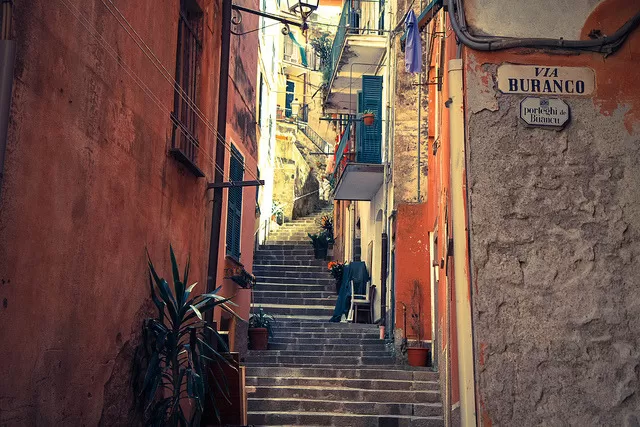 Food
My last-minute-steal-of-an- Airbnb also included breakfast. Focaccia, with many different toppings, croissants – both plain and those stuffed with apricot jam, freshly squeezed orange juice and a cup of cappuccino – all served at the owner's own bakery.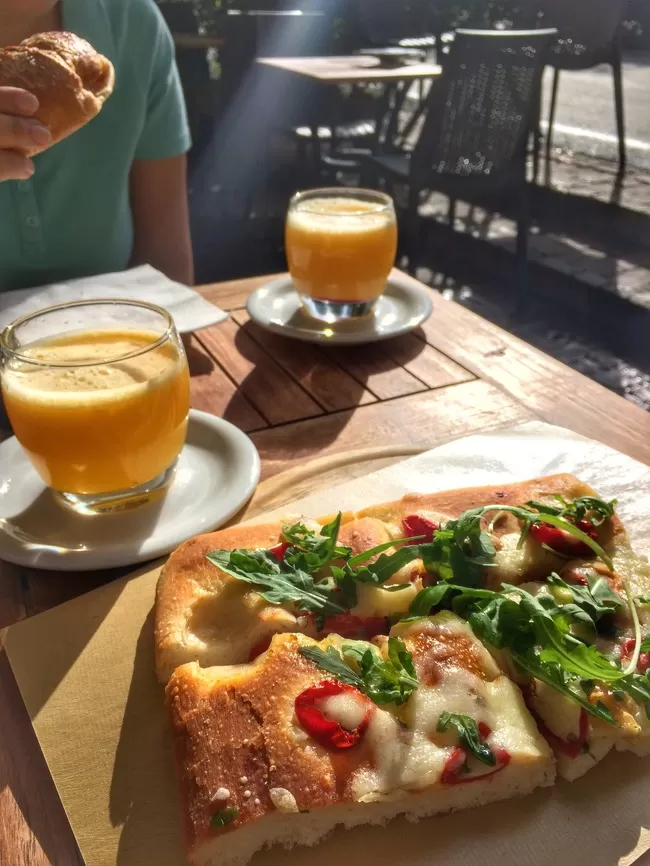 For lunch, we picked up cheese, sesame sticks, salad and strawberries from the local markets (total spending: €5 per person). Salads from supermarkets in Europe rarely disappoint!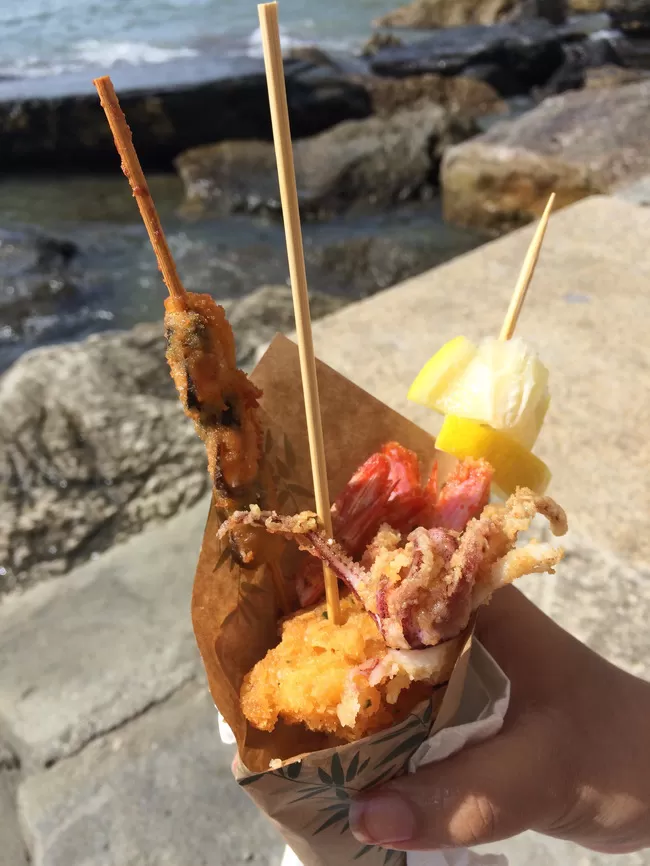 Tourists would start dinner as early as 7pm, with a bottle of wine of course. House wine, everywhere, was cheap, crisp and balanced. Dinners ranged from all kinds of pasta to many types of seafood, including clams and anchovies. Most meals would cost us €20 for two.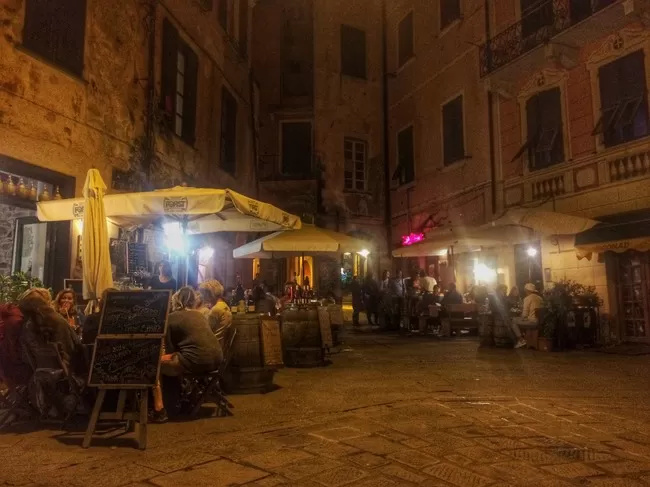 The magic of the place however lies in the slowness of life there. You do nothing, and you are rewarded. Rewarded with some of the best sunsets, chilly winds, light pitter patter rain, warm bread on a cool night with a bottle of wine and the sound of the sea.
Take a chance on Cinque Terre, Italy. The love affair will leave you restored.
Frequent Searches Leading To This Page:-
cinque terre italy things to do, what is there to do in cinque terre italy, things to do in cinque terre italy