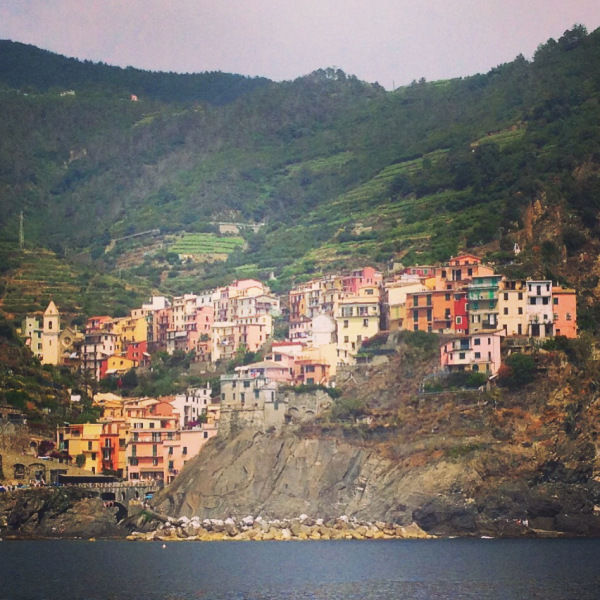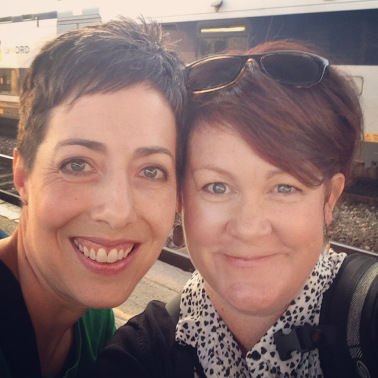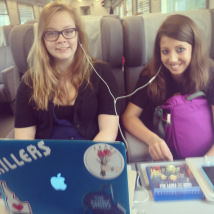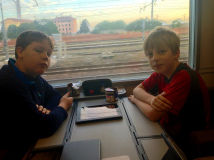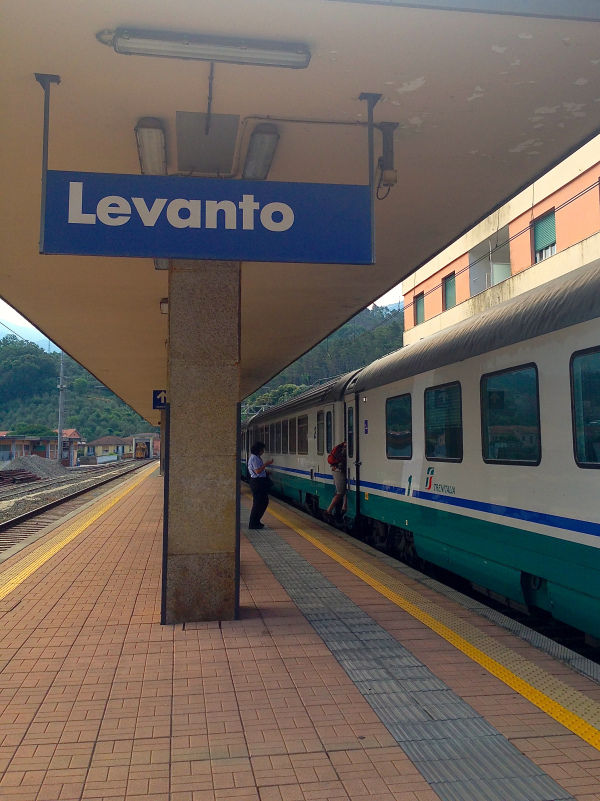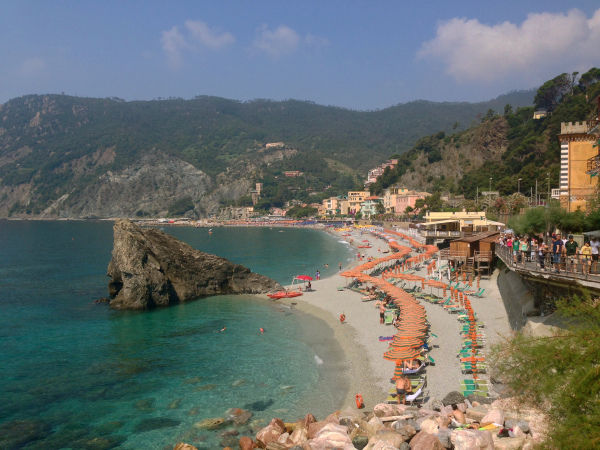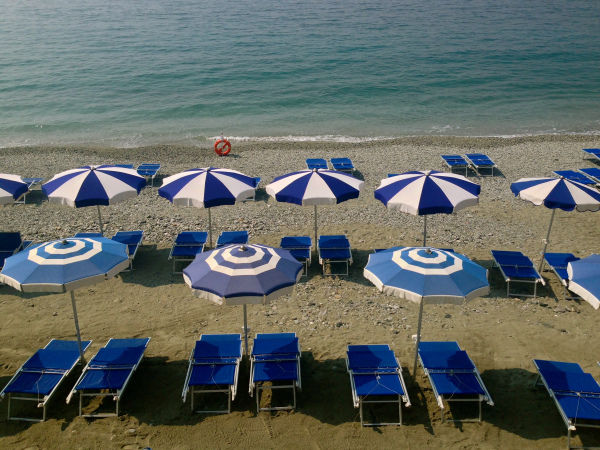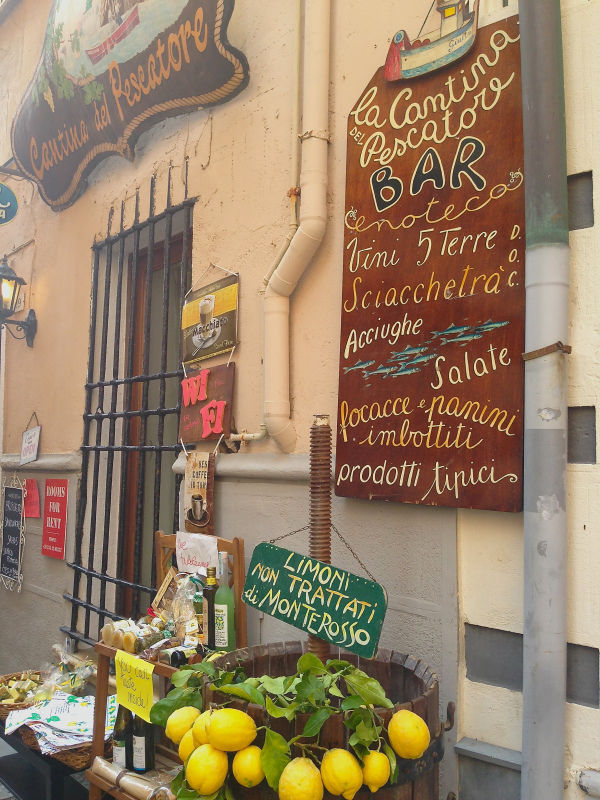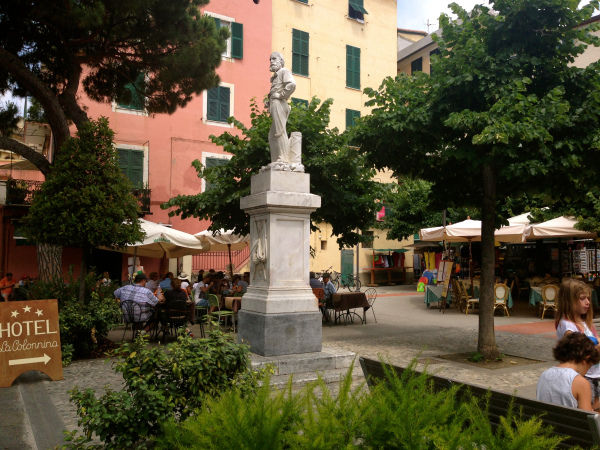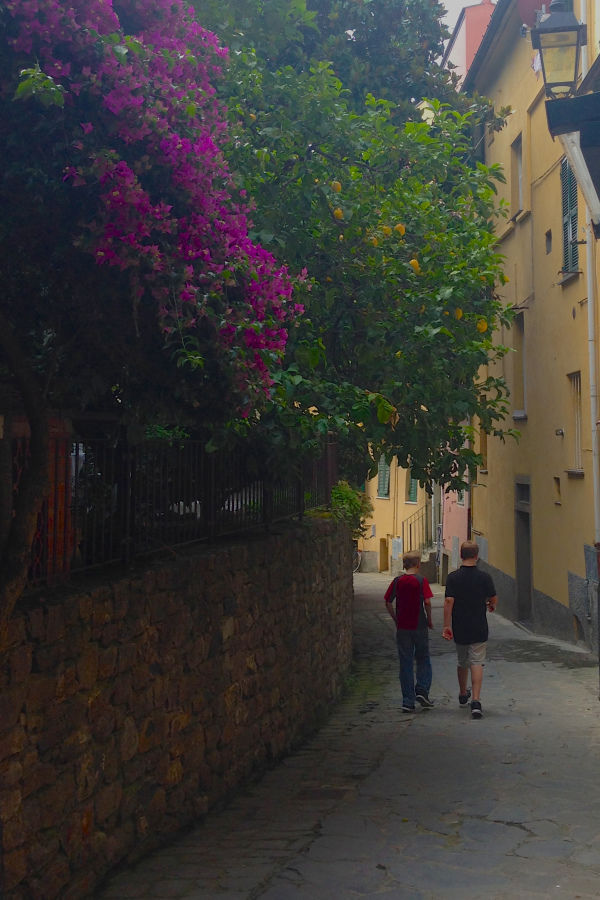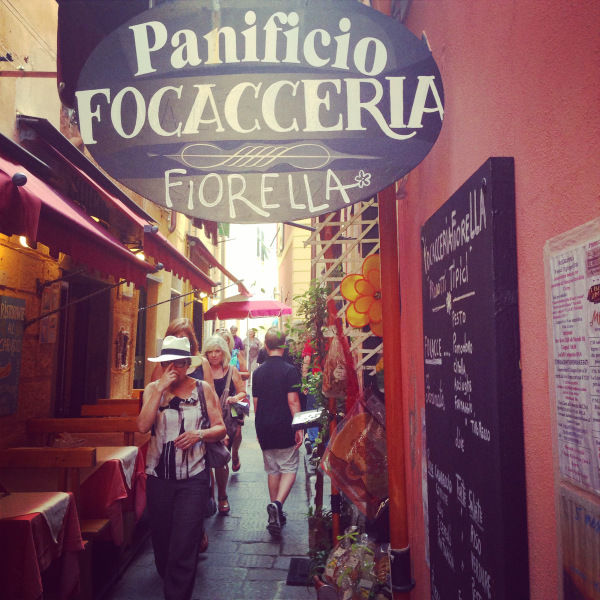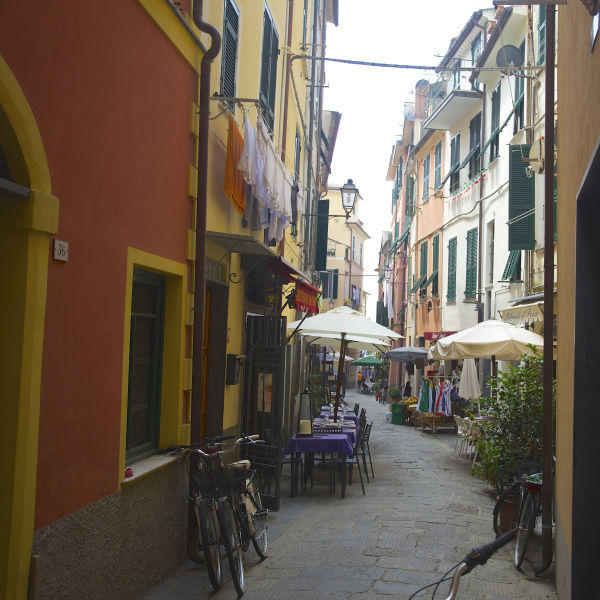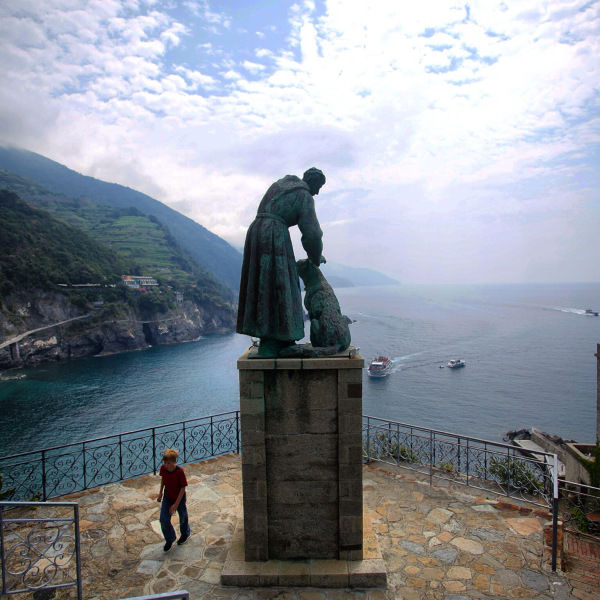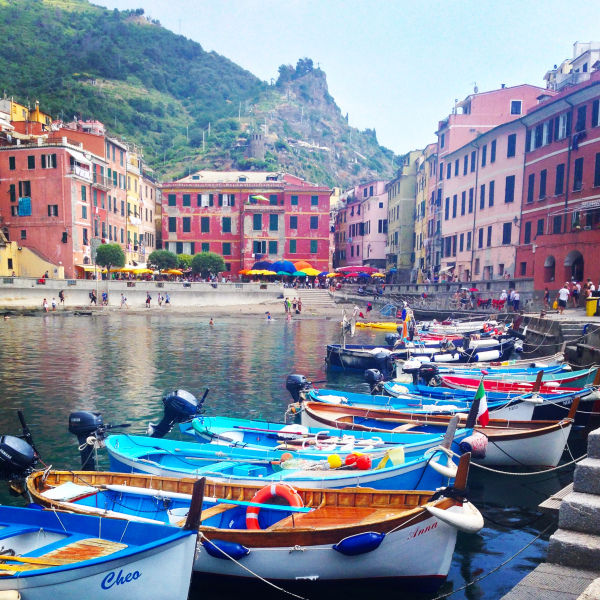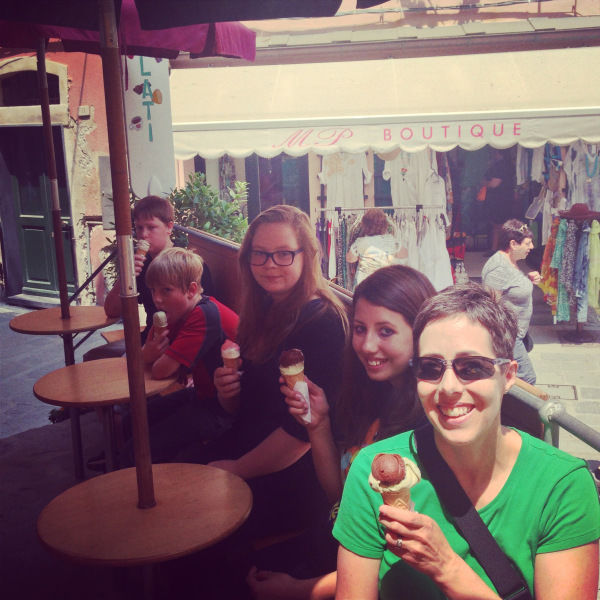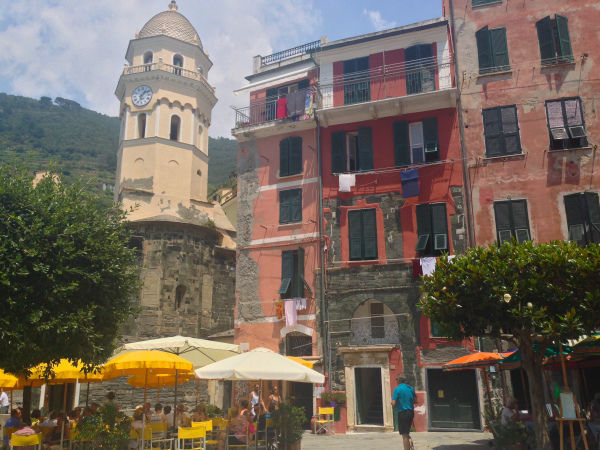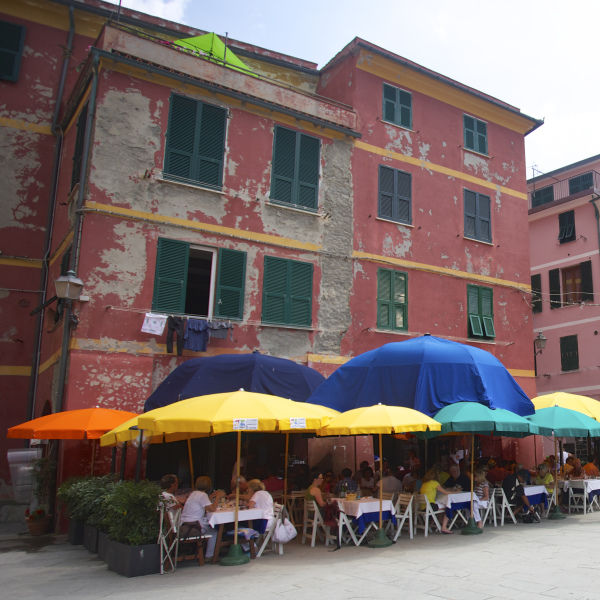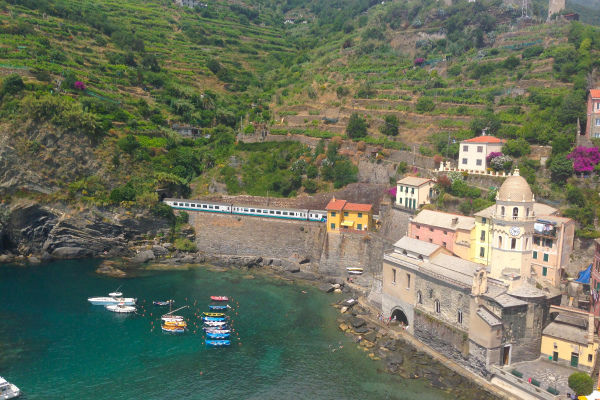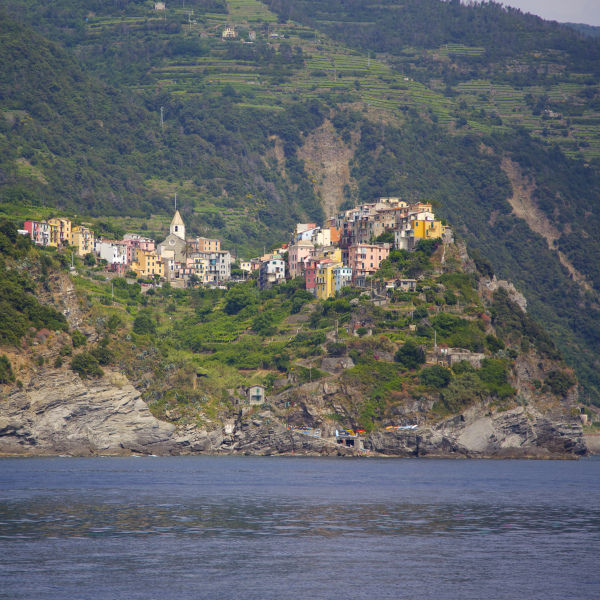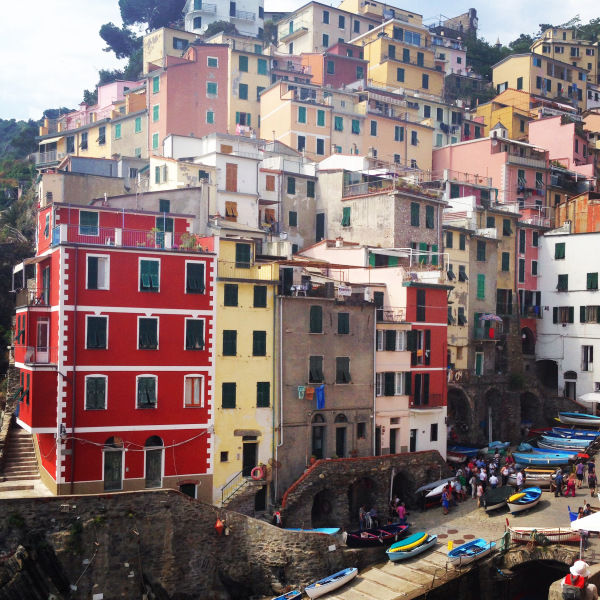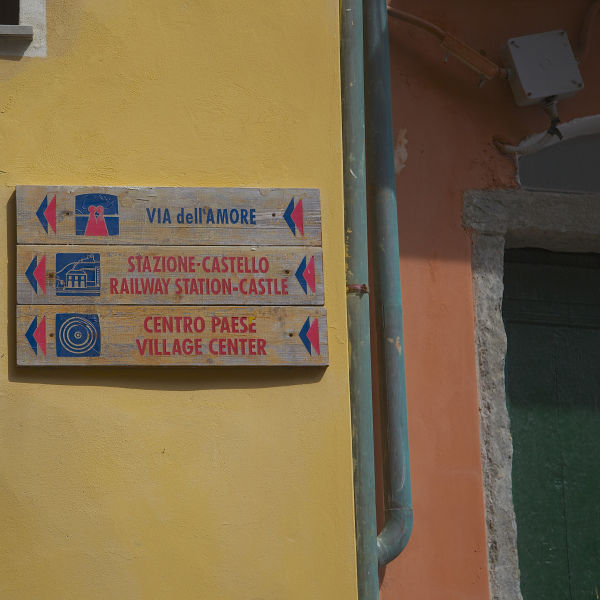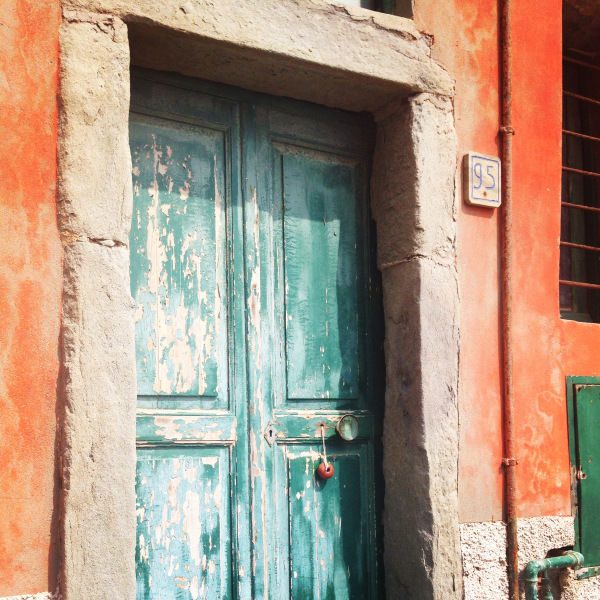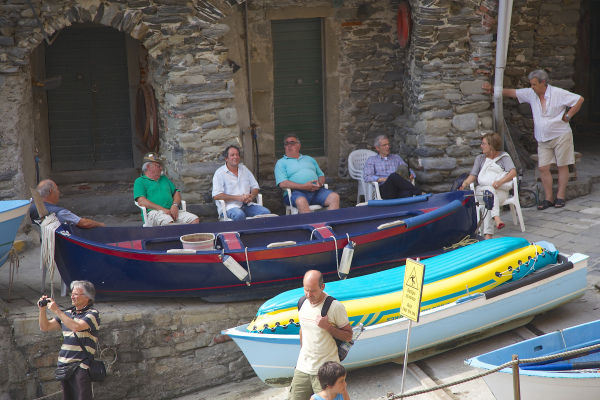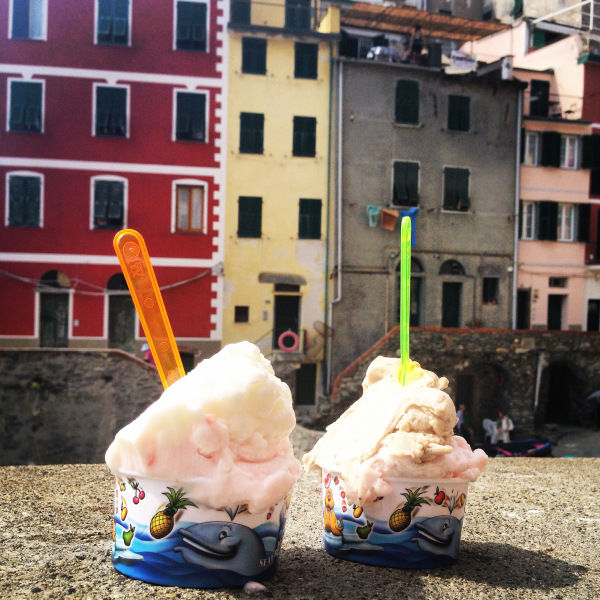 Our friends from home came to visit early in the summer, and we decided to do a quick getaway to Cinque Terre while they were here. Many people know Cinque Terre from the GORGEOUS photos of its beautiful villages clinging to the sides of the hills above the Mediterranean Sea. It seems to be the darling cover girl of the travel magazine world. It's been on our list of "must see" places, we just hadn't made it there yet. Let me tell you, it was just as beautiful as the photos, if not more so. Definitely a pinch me moment when you are standing next to that gorgeous water with the colorful buildings tumbling down the hillside behind you!
Many friends from Milan have gone there as a day trip, but that seemed a little overwhelming to me. Doing an overnight stay was ideal for us. Since we planned the trip very last minute, there were not many rooms available in the main towns of Cinque Terre. I was wondering where the heck we would stay and then I remembered an article I had read from Girl in Florence just a few weeks before! She had some great tips and photos about the entire area but specifically the often overlooked and lovely Levanto. Levanto and Girl in Florence to the rescue!
It was a quick trip, leaving early Saturday morning and coming back Sunday afternoon, feeling like an introduction to the Cinque Terre trip. Which was perfect. We took an early morning train from Pavia to Levanto because there were 7 of us and we didn't want to take 2 cars. After our leisurely train ride right into Levanto, we walked 5 minutes down the hill and checked into our B&B, the lovely Villa Margherita by the Sea and hopped back on the train to do some exploring.
Our first stop was Monterosso al Mare. What a gorgeous town! Directly on the sea, with a small Italian Riviera resort feel. We really enjoyed exploring the narrow crooked little streets and found treasures around every corner. I think this town would be ideal as a home base for a weekend trip. We snacked our way through the day, starting with focaccia in Monterosso. It was good, but Camogli still has my vote for the best focaccia in the land…
Next we headed for Vernazza, many would say the "crown jewel" of the 5 villages. Our first stop…. gelato. It was blazing hot by then and we were dying for some shade and a cold treat. Afterward, we walked the main streets, climbed up to the Doria tower, visited the old seaside stone church and had lunch in the square in the shade of a rainbow of umbrellas. And took pictures. Lots and lots of pictures.
After lunch we hopped the water ferry and sailed down the coastline to the last of the 5 villages, Riomaggiore. Sailing down the coastline was such a beautiful way to see Cinque Terre. Everyone was tired and hot and grumpy when we got to Riomaggiore, so we immediately stopped and got gelato again. I have no problem bribing the grumpies with cold drink or gelato pit stops! Our plan was to explore the town a bit and then walk the via dell'Amore, a paved path that connects Riomaggiore with the next town over, Manarola. We hadn't done our research, so we didn't realize until we got there that via dell'Amore was closed.
We did a little shopping and people watching after our emergency gelato stop- and then hopped the train back to Levanto for the night. It was such a great day even though we only made it to 3 of the 5 villages this trip.
We'll just have to return…
Where we stayed:
Villa Margherita by the Sea
B&B rooms and an apartment a couple of blocks away. My family stayed in the apartment and our friends stayed at the B&B. We joined them for breakfast at the B&B for an extra 10 eu. per person. Which was a great deal considering the fantastic spread Villa Margherita put out!
Where we ate:
Taverna del Capitano (Vernazza)
We lunched in Vernazza in the main square. Perfect for people watching!
Tips + Thoughts:
Our B&B was about a 5-10 minute walk from the train station, which was very handy.
Levanto to Monterosso al Mare on the train was about 5 minutes.
We bought a day long train pass at the station that would allow us to hop on and off the trains between all 5 towns. Really easy. There are train schedules posted at each station, showing the frequency so you can plan how long you want to stay in each town.
There are trails that connect all 5 of the towns. Many of the trails were not open when we went in late June.
We made the rookie mistake of not taking swimsuits when we left the hotel. NEXT TIME- everyone will wear their swimsuits under their clothes, so that when they get hot and grumpy I can toss them in the sea.
It was pretty hot + sticky at the end of June, but the crowds were low. I was expecting it to be packed- but it didn't feel that way at all. I think May or the first week or 2 in June would be even better.