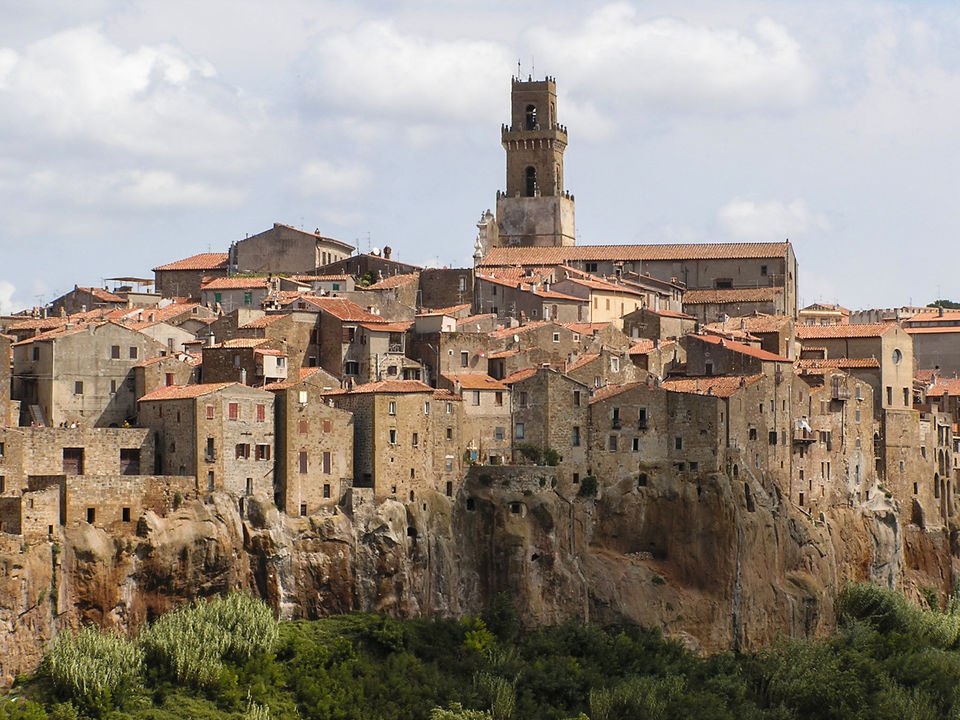 The first thought that crossed my mind when I stumbled upon this enticing neighborhood, Pitigliano was, "How incredibly lucky was I"! Not only did I witness a rare medieval town, it was extra special as I was exploring it with a fellow Italian. I guarantee you, not too many people out of Italy know of the vicinity and traversing through lesser-known township always thrills me.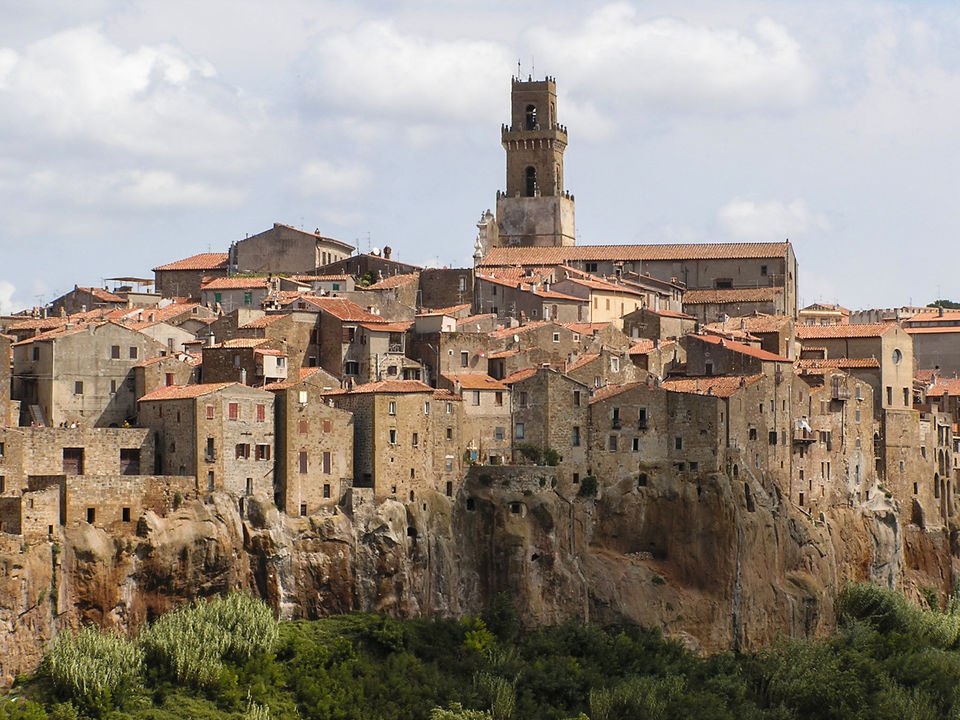 Pitigliano located in the province of Grosseto is about 80 Kilometers south-east of the city of Grosseto, Tuscany, Italy. We drove from Rome to get to this quaint town (About 2 hours and 20 minutes) with a few stopovers, and every stop allowed me a peek into the Italian ways.
Pitigliano is genuinely a unique village that sits on top of the cliff exuding a romantic and enigmatic charm that makes for a dramatic sight. The village is also called 'Little Jerusalem' not because of its resemblance but mostly due to the extended presence of the Jewish community in the town.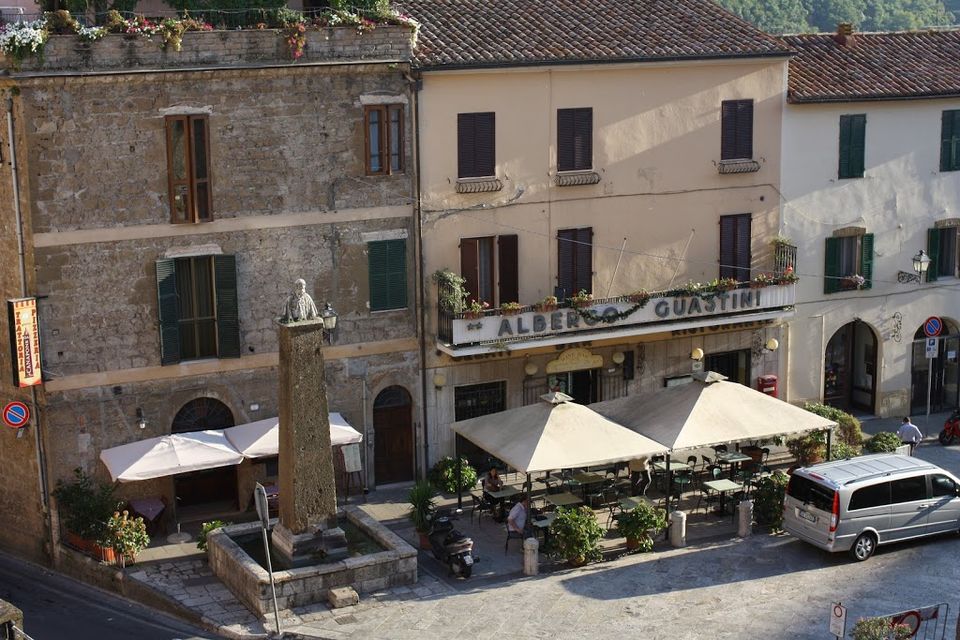 When we got there, although one can drive through the narrow lanes of the town, I was suggested to walk my way into the town. I couldn't believe that it was a working day as I could hardly spot people around and wondered if it were a public holiday. To my surprise, that's just how it was.
As I walked further, I noticed many stores that sold some fabulous work of fine Italian craftsmanship. From Leather shoes, bags, pouches, coats, vintage items, wine bottles and other appetizing snacks. The storekeepers don't signal or haunt you into a purchase. They carry on with their work. Quite a welcome change of pace from the Asian market scenario. Something about me attracted a lot of eyes to gaze. I instantly knew that the town wasn't accustomed to tourists or at least not from where I belonged.
The fascinating thing that you will come across here are the carved pathways which lead you to dreamy houses located on almost-secret alleys. And, in some cases these alleys, along the ridge open into little overlooks, endowing fabulous scenery. These tunnel-like trails link towns and ceremonial sites together and are appealing to explore. The water fountain, Churches and other architectural monuments are immensely admirable and easy to appreciate. Ever tried drinking water from an olden Italian tap ?? Go for it, and I promise you, you'll regret drinking the bottled water.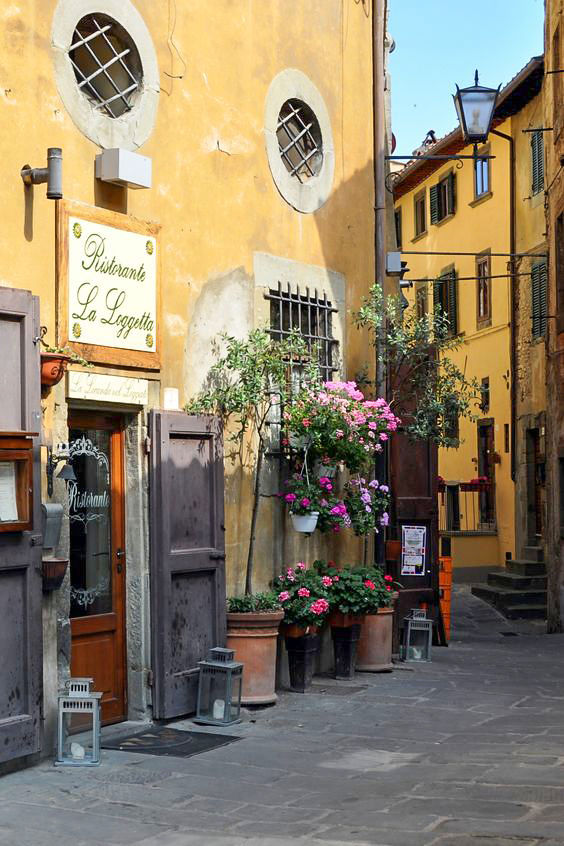 I remember walking past this little store that sold all the local eateries from jams, honey, chocolates, and biscuits, was most excited to try Pitigliano's national biscuit – Lo Sfratto, it's sweet tasting, made of wheat flour and the filling with honey and shelled walnuts. It's delicious and a right representation of the perfect merging of Jewish culture and the Maremma one (coastal area of western central Italy).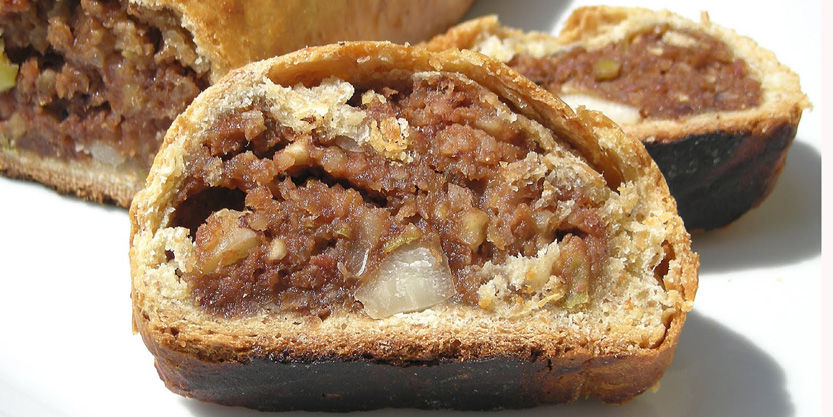 Don't be fooled by its primeval existence into thinking of lack of fine dining. You can go anywhere in Italy, and the cuisine shall never disappoint you! To indulge in the purest and most authentic culinary would be spaghetti scampi (Seafood Pasta) served with the slightly fruity aroma tasting Bianco di Pitigliano wine, hands down, the most famous and recommended wine in here.
What can I tell you about the history of the wine here? Nearly every house is provided with a cellar here, that goes down into the cliff where the wine is preserved at a cold temperature in a wooden barrel. So it goes without saying that the restaurants have better access to the network of age-old wine cellars and intersecting chambers beneath the rock on which Pitigliano is built. Every September in Pitigliano all the wine cellars open their doors for the Festa Della Cantina, a spirited festival about celebrating the best wines of the year.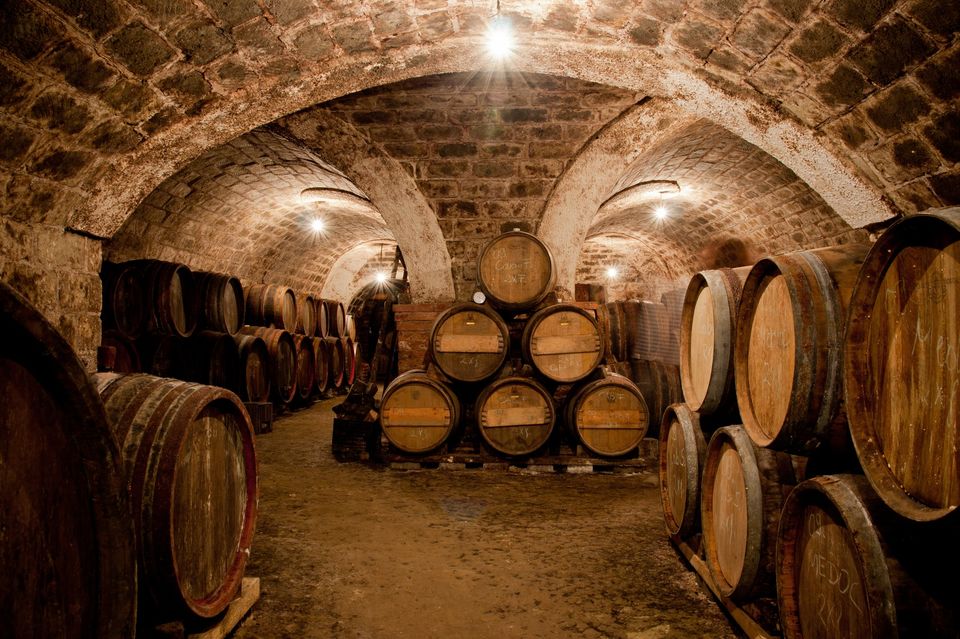 It is almost impossible not to lose oneself to the charm of the city strolling through it. Sights of an older lady with her scarf and hand weaved baskets climbing through the stairs, or the flashy modern vehicles making it amidst the ancient streets of the town or the ever quiet and ever inviting tables of the cafes and bars all make for a memorable experience. Pitigliano is probably one such gem found in Italy amongst plenty of other places waiting to tell their stories and captivate travelers soul.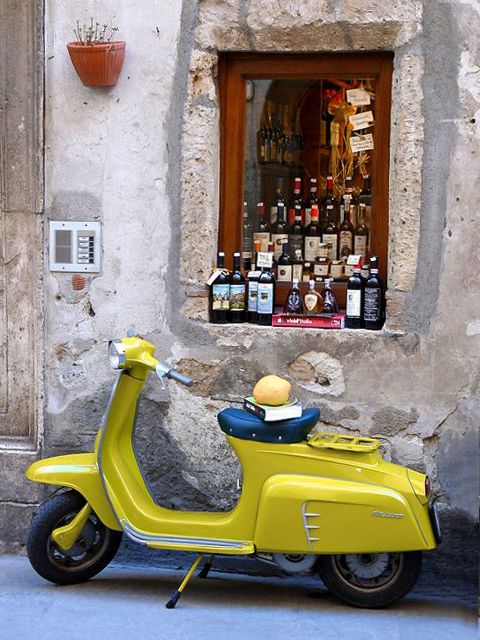 Travel Related Information:
How to get there: By car, By bus (From Rome)
Currency: Euro
Located: Tuscany, Italy