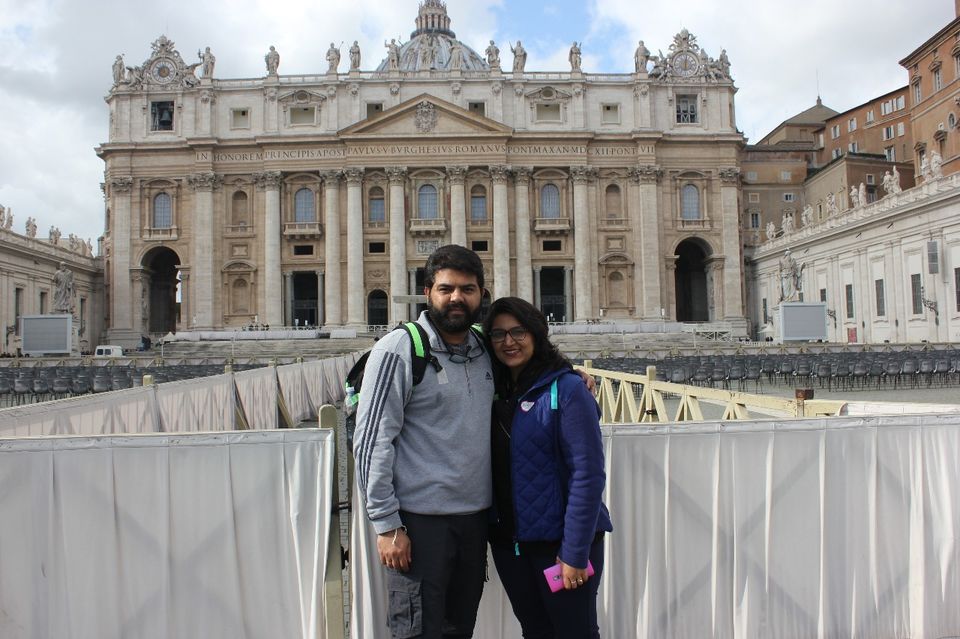 The first conversation my husband and I had was about food (of course, he was a colleague then, not husband). We discussed the best meals that we had ever eaten: he described a slow-roasted beef brisket that he ate in New York, I told him about my love for the spicy streetside seafood in Thailand. After three years and several disagreements about what to order, we decided to plan our first international vacation together. I love history, he loves sports. I wanted to visit all the monuments and museums. He wanted to visit all the stadiums and pitches. The trip, it seemed, was doomed before it even began.
Food, they say, bridges barriers. Our love for food triumphed, and we decided to make this trip a culinary adventure. We zeroed down on Italy, home to the best comfort food in the world, and prepared an itinerary at whose heart was discovering the culinary secrets of Italy. Here's how our gastronomic adventure unfolded.
Italian Pizza Is Very Different From Indian Pizza
Pizza is more than just food, pizza is an emotion. Had a bad day at work? Sink your teeth into a cheesy pizza. Want to cheer for your favourite team? Munch on a meaty pizza while you do so. Impromptu squad meet? Order some pizza for the gang. Pizza is our go-to food for pretty much all situations. Since we were going to the home of pizza, it was obviously right at the top of our Italy food trail.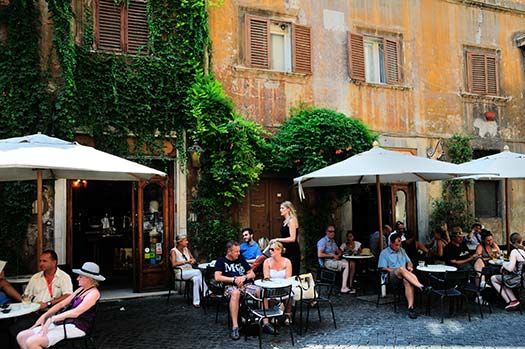 Our first stop was Rome, the beautiful and bustling capital of Italy. Each time you step out onto the streets of Rome, your senses are overcome with the most beautiful sights and smells. The cobbled streets are lined with rows of flower-boxes that lead you to the most beautiful roadside cafes or trattorias. We chose the cafe that had the most enticing aromas around it and settled down for some pizza.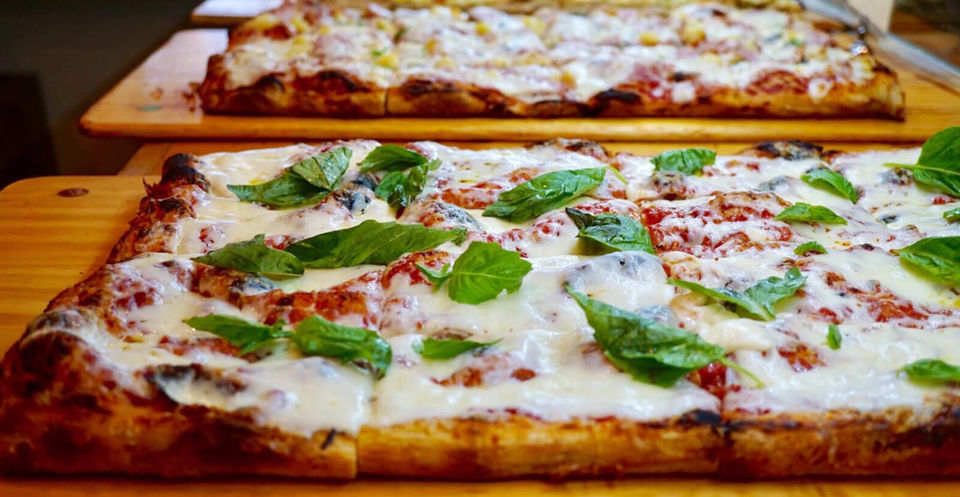 Italian pizza is as different from Indian pizza as can be. Italians don't make round pizzas, that's a feature that we Indians adopted from America. Italians make 6-foot-long, rectangular slabs of pizza in different flavours. You can walk into a pizza store and choose from at least 25 different types of pizza that are laid out in front of you. You choose the exact quantity of pizza that you want and the number of slices you want it divided into. This way, you get to taste as many flavours as you like, without the worry of wastage. Also, your pizza is served the minute you order it. And the best part is that you don't have to worry about the finances. You pay depending on the weight of the pizza you purchase and most cafes are pretty reasonable.
A Michelin-Star Meal
We had promised ourselves that, while in Italy, we'd splurge a bit and eat a Michelin-Star meal. For the uninitiated, Michelin Stars are the culinary equivalent of the Oscars. Only the very best restaurants and chefs receive Michelin Stars. We decided to try out Michelin-Star-winning chef Oliver Glowig's fine-dining restaurant in Rome, La Tavola.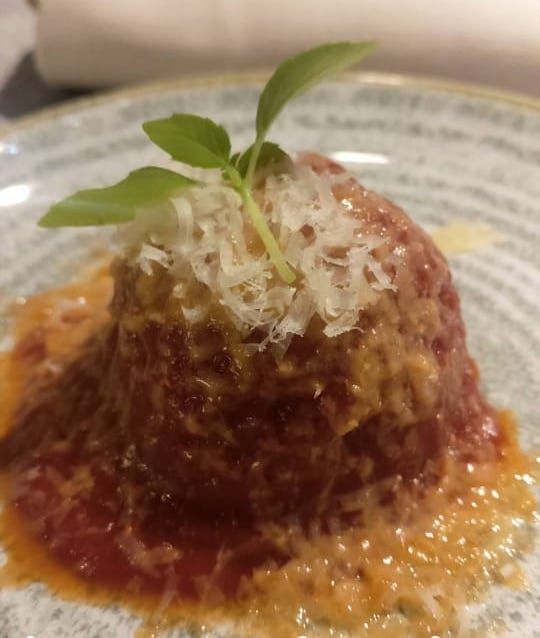 The first course was, guess what, pizza! But this pizza that was nothing like any other pizza we'd ever eaten (or seen, for that matter). This pizza came in the shape of a ball. The outer part was the crust. When we cut into it, we discovered the layers of the pizza base, meaty pizza topping and molten cheese. Our eyes and tastebuds just couldn't get enough.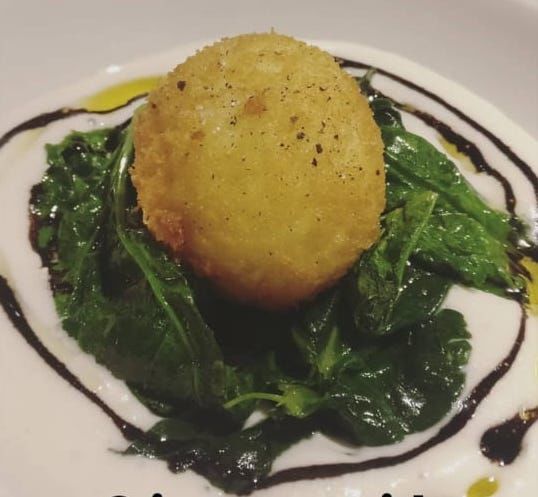 What followed was an entree of duck egg, sitting pretty on a bed of spiced spinach leaves and light, creamy foam. The outside of the egg was crispy and the inside was smooth - a wonderful clash of textures on the tongue. The spiced spinach leaves left a flavourful aftertaste for long after they'd been eaten.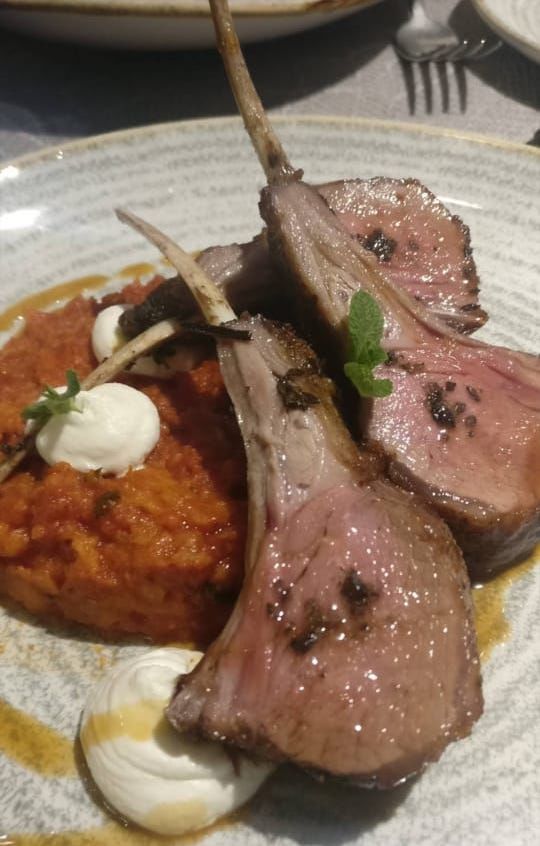 For the main course, we ordered lamb chops. The three beautiful pieces of lamb were blush pink and cooked to perfection. The meat was tender and separated from the bone swiftly. Cheese foam was served with the dish to balance out the fattiness of the meat.
Eating a Michelin-Star meal is something that people are often divided about. Indians, especially, worry about the exorbitant prices and small portion sizes. Our experience led us to believe that while the portions may be small, the food is so rich that one can't possibly eat more. In fact, between the both of us, we ate two entrees and one main course and were too stuffed to eat dessert. Yes, it does pinch the pocket a bit, but it is after all one of the best meals in the world, there's no way it could be any cheaper. One off the bucket list!
Prosecco? Yes, Please!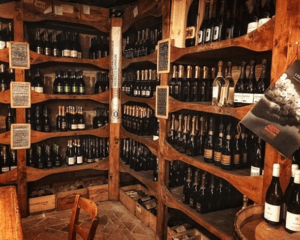 Italy is heaven for wine-lovers. From fresh to aged wines, from still to sparkling wines, there are tons of choices, each one better than the rest. What caught my heart was the Italian bubbly, prosecco. Prosecco is a fruit-based sparkling wine. What makes it different from champagne is that the bubbles are smaller and lighter. Prosecco may be sweet or sour. An amazing thing about the drink is that it works well as an aperitif but can also be consumed with dinner or dessert. The remarkable versatility of prosecco makes it an extremely popular liquor. Lemon, peach and vanilla are some prosecco flavours that we tried out.
A Trip To Wine-Land
Next on our list was a trip to the most picturesque part of Italy, the Tuscan region. Yes, the same place where Virat Kohli and Anushka Sharma got married. Tuscany is the wine and olive oil-producing region of Italy. We decided to spend an entire afternoon at a winery in Tuscany and boy, it was breathtaking.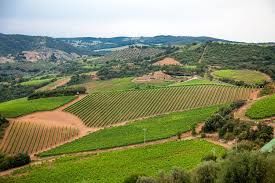 Till as far as the eye could see, there were lush green farms, rolling hills and sparkling ponds. An occasional herd of sheep or the ruins of an old castle dotted the landscape. The Chianti vineyard offered us a four-course meal, every bit of which was sourced straight from the farm.
The first course was warm bruschetta, drizzled with olive oil that was produced on the farm. This was served with a fresh white wine that had fruity undertones. The second course was baked potatoes and lamb chunks. This came accompanied with a fresh red wine with a heady aroma. Red wine is traditionally best served with red meats because it cuts through the fat of the meat.
The third course was pasta in bolognese sauce. The bolognese sauce, in this case, had been prepared using minced beef, tomatoes and wine, all of which were farm-fresh. The wine accompanying this course was a red wine that had been aged for 15 years. The smoky aroma of the wine was proved that it had been carefully aged in a barrel for years and years.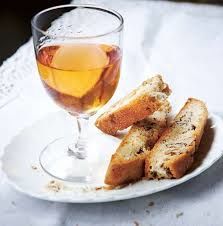 The last course was an Italian staple: biscotti and wine. We were served warm almond biscotti that had come straight from the oven. It was served with a white wine that had been aged for over 25 years, so much so that it had acquired a dark golden colour and had become really thick. We dipped the crisp, crunchy biscotti into the thick wine, took a bite and died and went straight to heaven. The wine was so potent that a few sips were enough to knock us off our feet (or maybe it was the fact that it was our fourth bottle of wine). A trip to a vineyard is a must-do for any wine lover, it's an experience of a lifetime.
The World's Oldest Ice-Cream Maker
Nestled in the mountains of Italy is a quaint little village called San Gimignano. When you visit here, you feel that it has remained untouched by time. The village is so small that no car can enter it, cars have to be parked in a lot outside the village. The narrow winding walkways have tiny shops on either side, selling fascinating little knick-knacks. The pace of the village is relaxed and unhurried. Locals greet you with smiles and jaunty bonjournos (Italian for 'hello').
It is here that we made our next pit stop. Bang in the centre of San Gimignano is a gelateria that looks rather ordinary from the outside, except for the fact that there's a massive crowd outside it at all times. Gelateria Dondoli is said to be the oldest gelato-maker in the world. It has also been the World Gelato Champion for several years. We tried their Champagne Gelato and certainly thought it was worth the hype - a creamy, smooth gelato that melted the moment it touched our tongue and exploded with flavour. While some people prefer to add fruits or toppings to the gelatos, we recommend you eat them unadorned to get the maximum flavour.
Not Without Some Vino Brule
We waved the sunny 'scapes of Tuscany goodbye and headed to the City Of Canals, Venice. Since our trip was in the second week of February, Venice was freezing. Venice is along the Adriatic Sea and is home to diabolically cold winds that feel like they are slapping the air out of your lungs. The second week of February is also when the Annual Venice Carnival takes place. Bring together icy cold winds and people who want to party and what do you get? You get vino brule or mulled wine!
It is a red wine that has been infused with spices like cinnamon, nutmeg and anise and is served warm. On every street corner during the carnival in Venice, you can find vendors with large drums of mulled wine. The spicy wine is served piping hot. First, we wrapped our hands around the mugs of mulled wine so that we could regain some sensation in our numb fingers. Then, we took a sip and felt our worries fading away. Nothing heats up the spirit (and body) faster than mulled wine. Off we headed to dance the night away with the carnival revellers.
Back For More
Recently an Italian restaurant in Modena, Osteria Francescana, was declared the World's Best Restaurant. Italy is every foodie's dream come true. There are so many flavours, so many textures and so many colours to Italian food. No person alive can claim to have eaten the best of Italian food. But we can say that we tried. We tried our hardest to sample the known knockouts as well as discover some hidden gems on Italy's sparkling culinary landscape. If you're planning a trip to Italy anytime soon, consider following our Italy food trail. Trust us, you won't regret it.