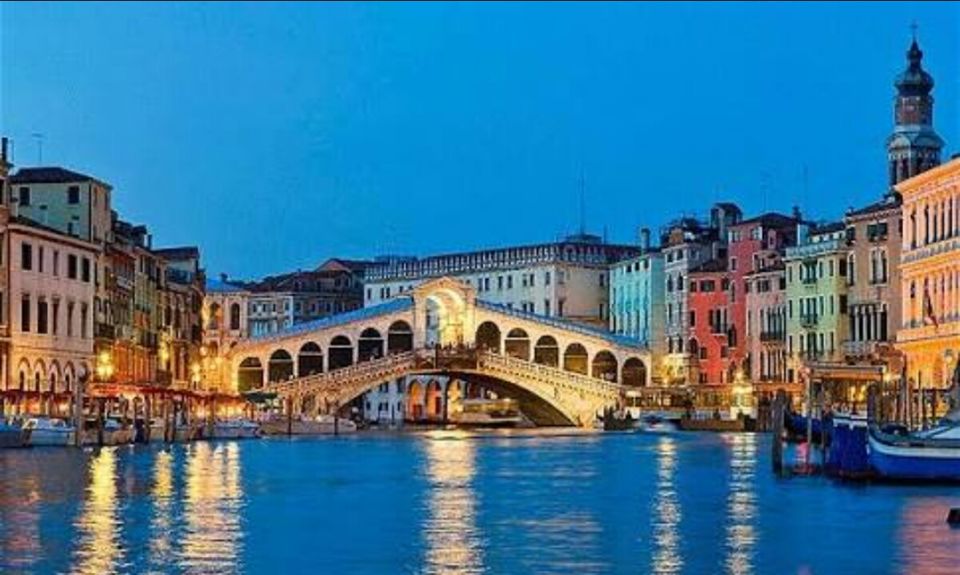 It was my first trip to Europe and as excited as I were, I was equally in a dilemma of choosing the destination. Italy's moderate climate in December, great food, beautiful countryside, fabulous wine, and long history made it an excellent option to visit. I fell in love with every bit of it- from the ancient architecture of Rome, the art galleries of Florence, the pizzas in Naples, to the romantic gondola rides in Venice. There is so much to do in the country. I wish we would have taken more time to explore it with lattes and gelato.
With 11 days in hand, we decided to cover Venice, Florence, Sorrento and Rome. We flew into Venice and out of Rome considering it is kind of mandatory to spend time in both these places for your first trip in the country. We reached Venice on 20th December in the morning, and checked into our B&B Aquavenice.
With its historical canals, gondolas, and winding streets, Venice, Italy is considered one of the most romantic and visited cities in the world. The city is a myriad of canals, small streets and colorful buildings. 
The B&B had a rustic charm to it, water taxi stop was some 200 meters away and Maria, the host, couldn't be any sweeter. I had booked a free walking for the afternoon to get a glimpse of the city. We met the guide at Rialto bridge, which is one of the oldest bridges on Grand canal and a picturesque spot. The tour lasted for about 1.5 hours and took us around Canneregio (old Jewish ghettos) and other famous places around.
We took a ACTV vaporetta pass for 2 days. Its as magical as it looks and weather wise, it was a great place to be at that time of the year.
We then went to Ponte del Accademia, for the amazing views of the Grand Canal. Saint Mark's Basilica was the next stop. Insane architecture and oh yes, its free. Don't we all love free things on our trips? It was evening and we were freezing in the chilly December winds so we decided to walk back to the B&B. Just as we decided walking, we stumbled up upon a cute café where a girl offered us hot wine. And oh man, it was the best wine I've had in my life.
Venice is such a beautiful place that you would like to get lost walking in the narrow alleys. We walked to Rialto bridge and had dinner at a café. Dim lights, canal views, pizza and wine! What else do you need for a cozy winter evening.
Tired and jet lagged from the journey, we decided to call it a day.
Day 2:
With less sunshine hours on hand, we woke up early and had our first Italian breakfast at the B&B. 
I'm not a big fan of organized tours so we decided to take a half day tour of Murano and Burano islands this day on our own. No trip to Venice is complete without visiting these lovely islands. We took a ACTV vaporetto and reached Murano. The travel time was close to 1 hour. Glass has been made in Murano for more than 1000 years now. "Venetian glass" is actually Murano glass. The journey from Venice to Murano was specatular. There are a lot of glass factories and shops selling gifts and trinkets there. To our despair, majority of the glass factories were closed that day. We bought a few gifts from the small shops and visited the two churches and wandered around in the alleys.
We waited for the water taxi and headed to Burano. This colorful isle had a completely different feel from Murano, thanks to the small, colorful block shaped houses and parked boats around. Fishing and lacemaking are the two common occupations here, The island has a cheerful coziness to it. Had a conversation with the old ladies knitting and wandered around the island.
We left back for Venice and decided to spend our evening at the Grand canal- a feast to the eye. A few hours just passed by with wine in our hands and watching people dressed in Santa clothes and rowing around. We climbed up to the Campanile at the St Mark's plaza which was again bustling with tourists. The bell tower had breath taking views of clustered Venice rooftops. We walked home with gelatos in hand and lovely memories of the city.
You can cover Venice pretty much in one day but I would recommend staying there for at least two and soaking in the feel of the city. My feet connected with the pavements, connecting me with the city.