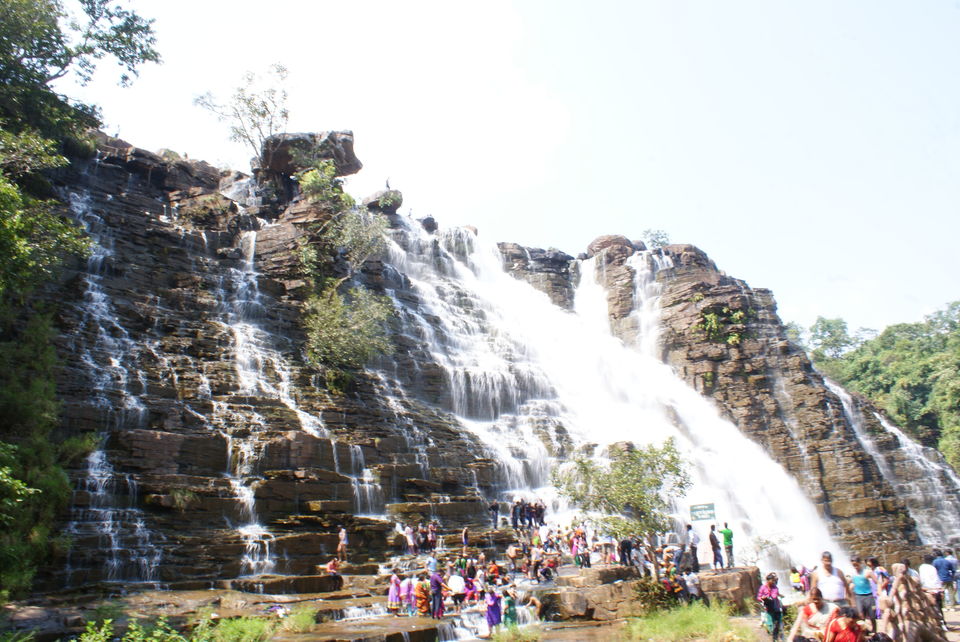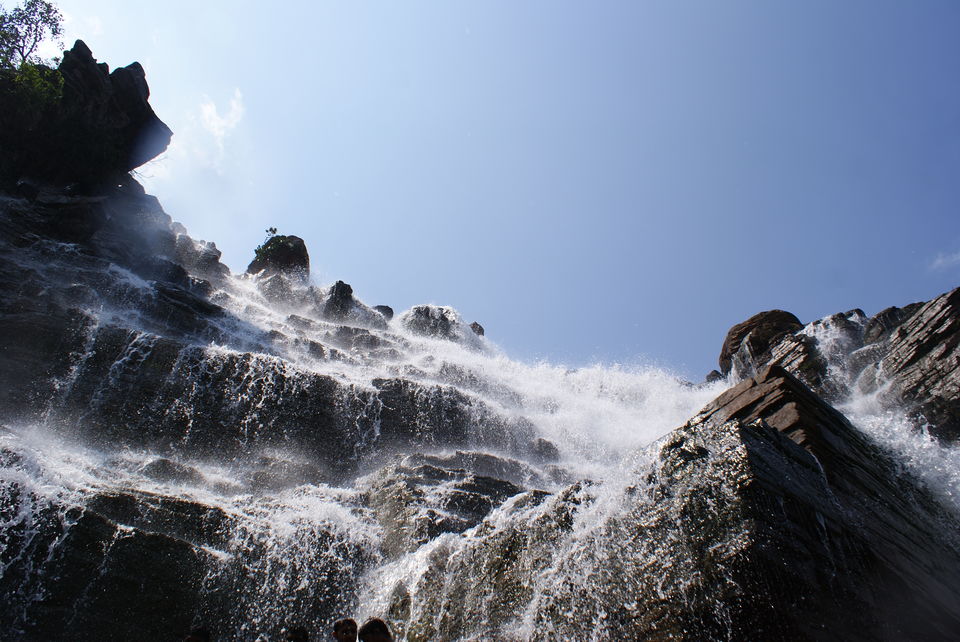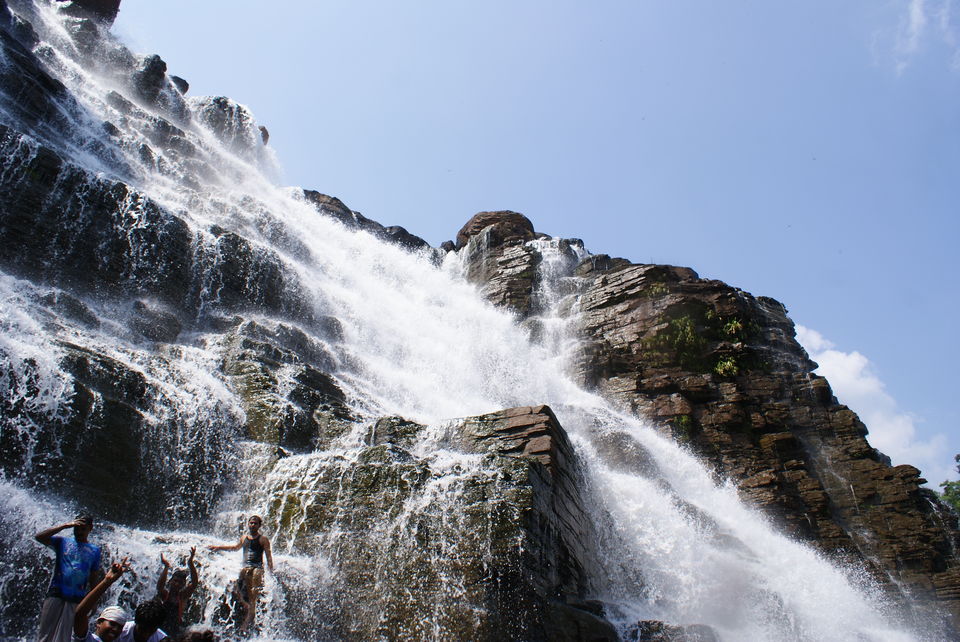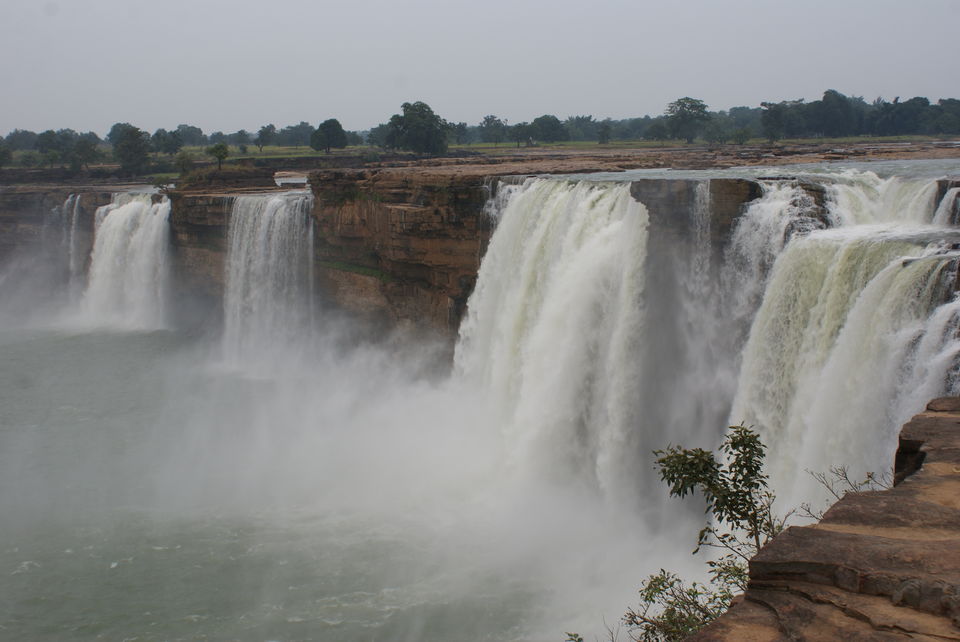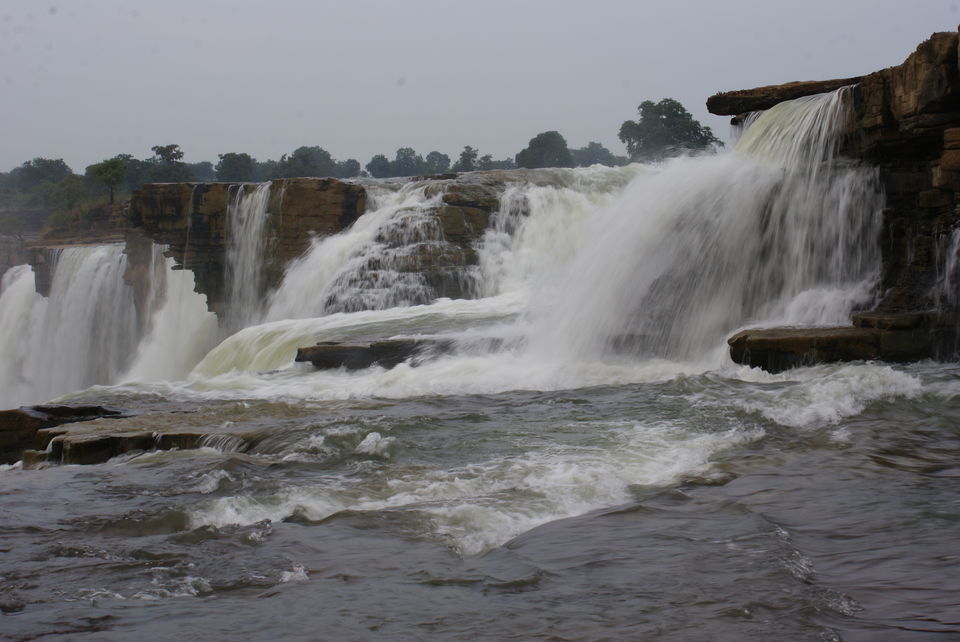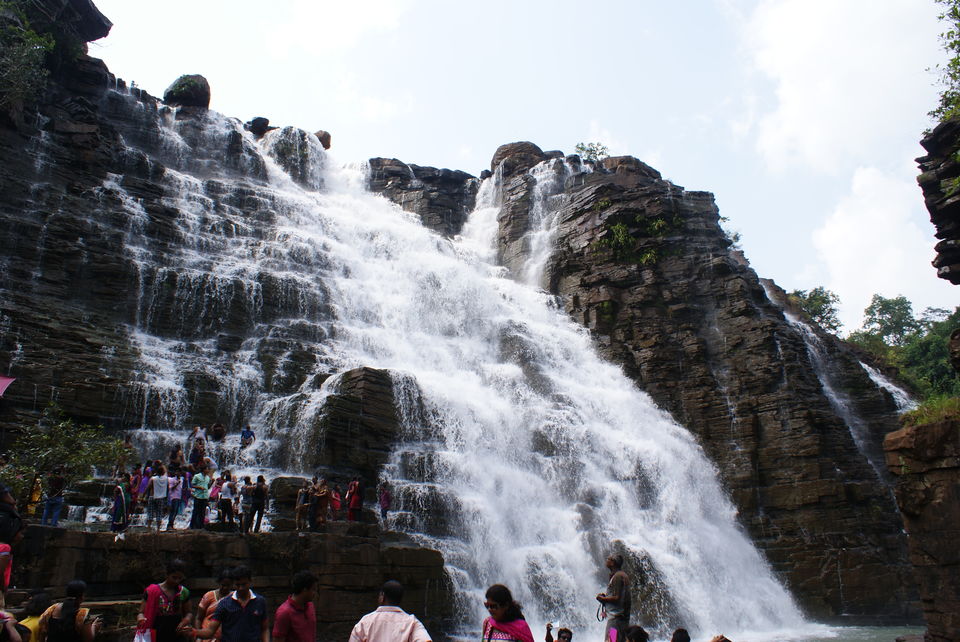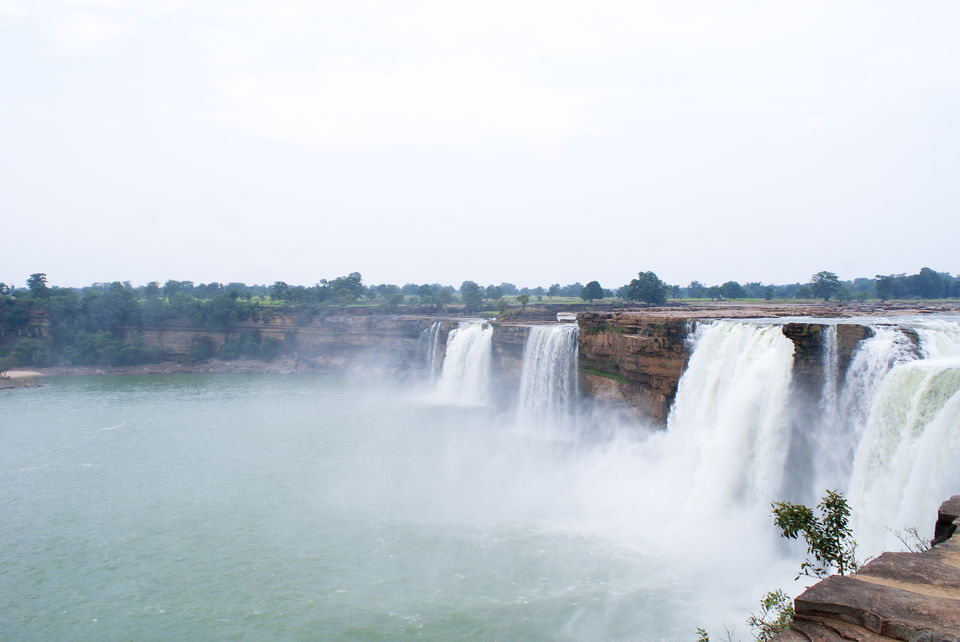 Tirathgarh and Chitrakoot Waterfalls, are undoubtedly two of the most scenic waterfalls of India, in my opinion. They deserve a worthwhile visit.
Tirathgarh Falls, also spelt as Teerathgarh Falls (when you search on Google), is a waterfall at Kanger Ghati in Bastar district in the Indian state of Chhattisgarh. It is a block type waterfall on the Kanger River, that plunges by 91 metres (299 ft) in a single drop. This waterfalls is located some 35 kms south west of a town called as Jagdalpur, which is famous for its beautiful carpentry on teak wood and other wooden handicraft like sculptures, statues and other decorative items. To reach here, I, with my wife & in-laws had hired a cab from Sunabeda ( a small township in the district of Koraput, located in the southern part of Odisha).It took some 3 to 4 hours to reach at Tirathgarh Falls. A substantial part of the route was through dense jungles on either side of the road. The surrounding rocky landscape and the fine spray of water droplets sprinkling as streams of water continuously plunged from the cliff, as high as 91 mtrs. from ground, was truly an experience. After spending nearly 2 hours, we moved on to the next waterfall.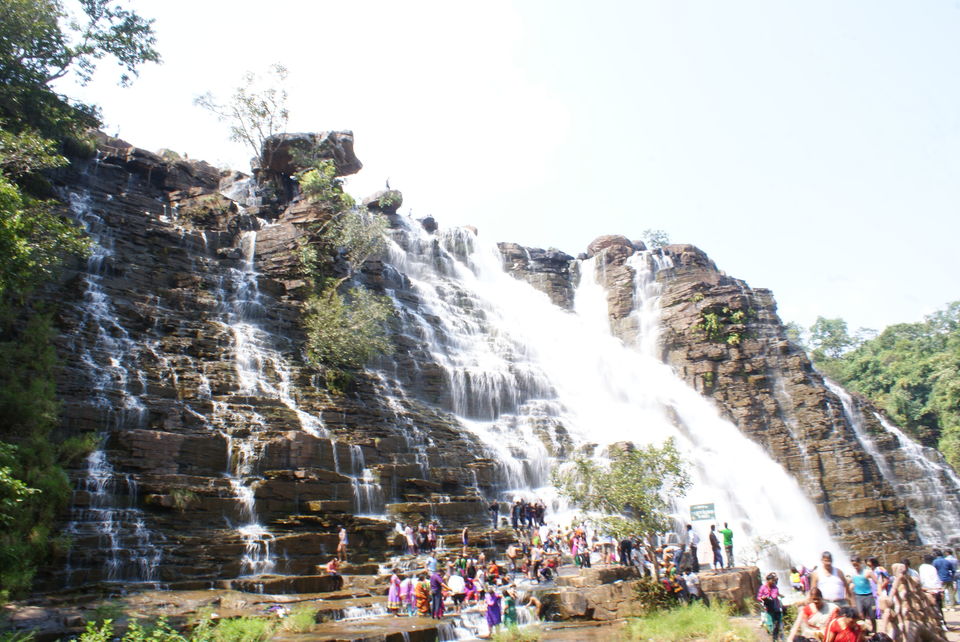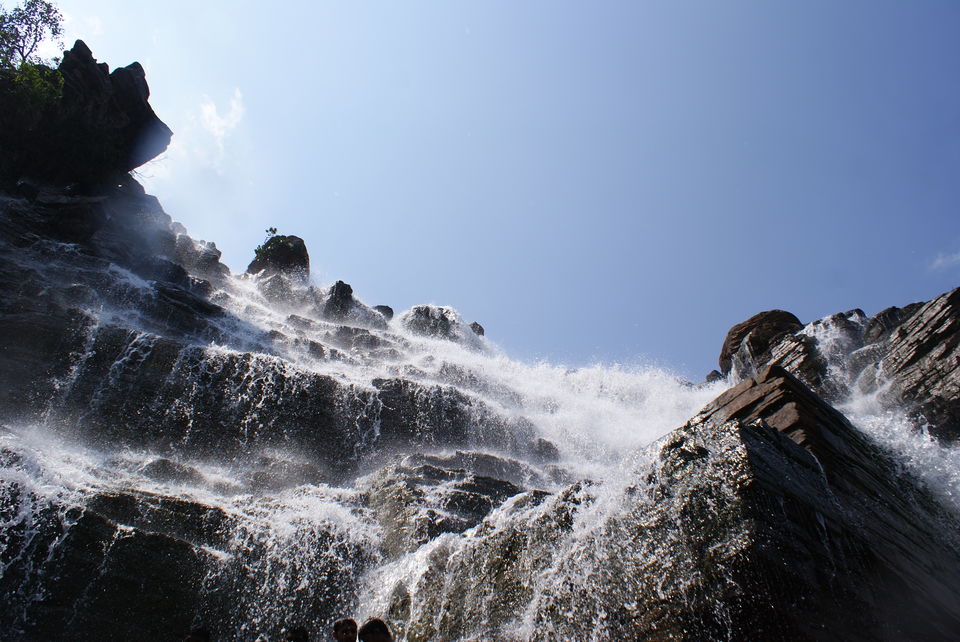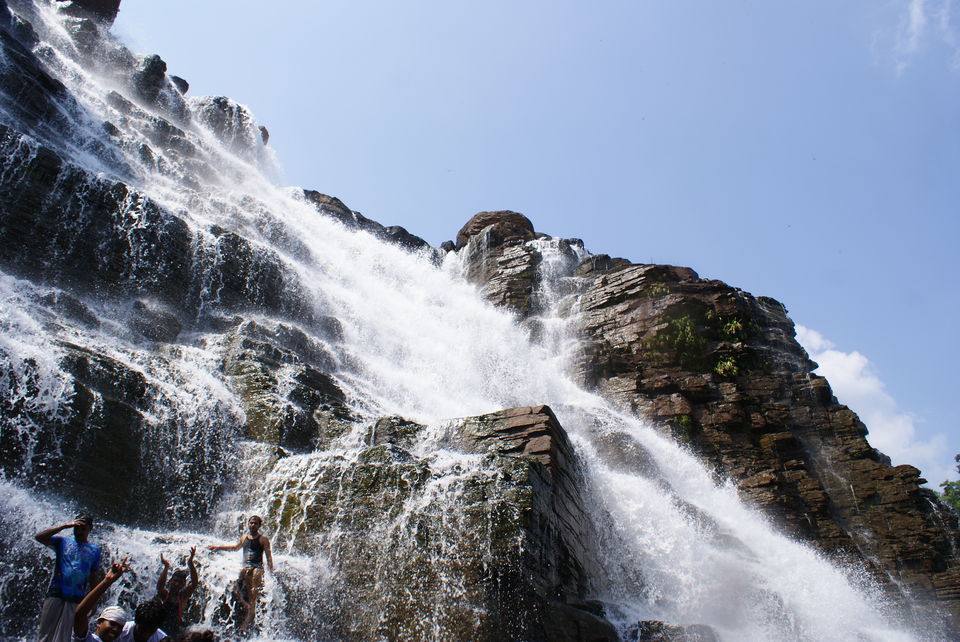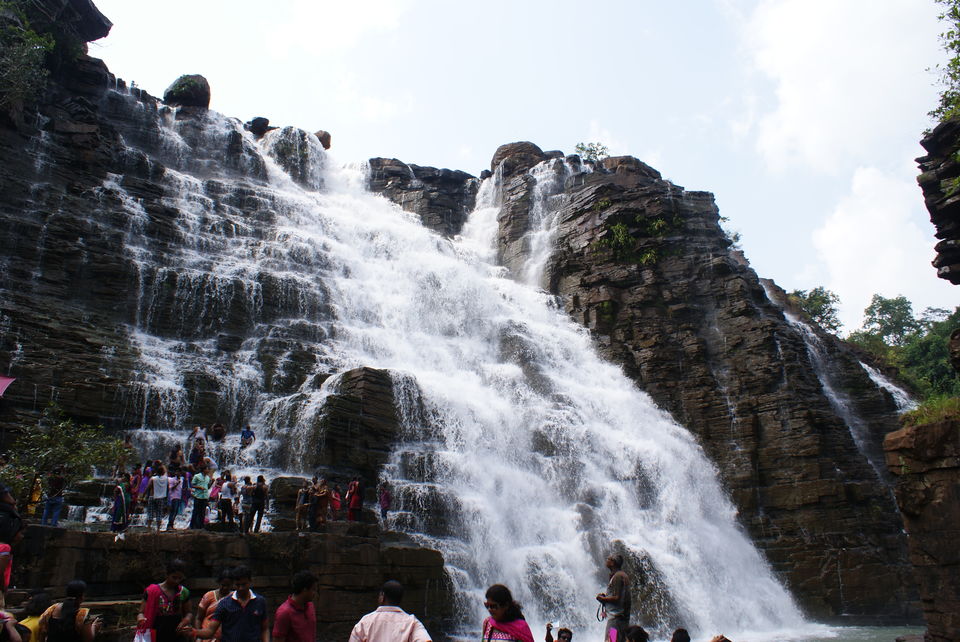 Next destination was the Chitrakoot Falls, located about 65 kms from Tirathgarh Falls. It took about 1 hour from Tirathgarh Falls. The height of the falls is about 30 metres (98 ft) and is considered as the widest falls in India, about 300 metres (980 ft). Because of its width and wide spread during the monsoon season, it is often called the Niagara Falls of India. The falls is on Indravati River. The landscape was again awesome and against such a panoramic background, we took a lot of snap shots, trying to capture every instant of beauty of Mother Nature. Before winding up the trip, we did a hell of shopping at Jagdalpur market for local wooden articles and beautiful handicrafts.