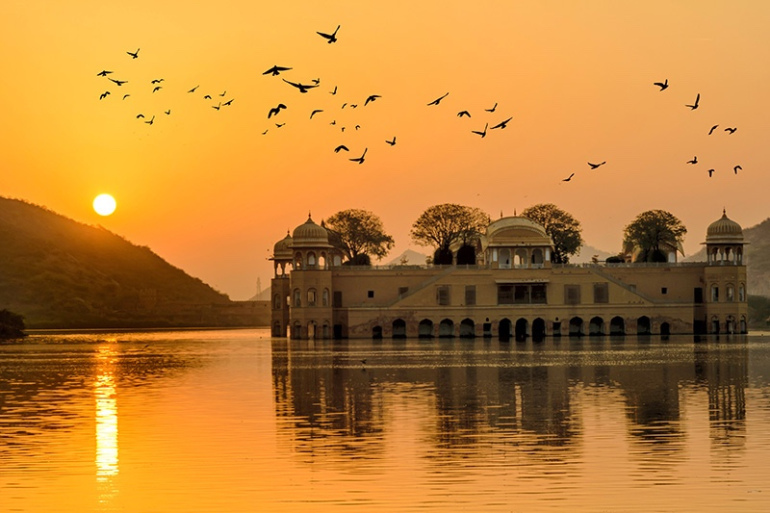 It's hard to miss the pink in the "Pink City" as Jaipur is fondly called. Jaipur is a fine representation of the regal grandiose that has always distinguished the state of Rajasthan. Home to opulent places, towering forts and holy temples, not only has Jaipur gracefully retained its royal roots but it proudly displays them for visitors to see and experience.
The regal cuisine, unrivaled architecture, and raw natural beauty of the Rajasthan countryside would be enough to make Jaipur into a world class destination. Yet, there is so much more to this city. Jaipur is packed with spellbinding festivals, richly decorated elephants casually going about their work, enchanting cultural insights, and a labyrinth of colorful dream palaces at every turn.
A romantic pink hue pervades everything in Jaipur, hence the nickname "Pink City". Here you can find a Jaipur Hotel and see the exotic cityscape completely washed in a soft, glowing shade of blush that deepens as the sun sets each evening. Pedestrians from all walks of life, seemingly from a mix of centuries, weave through the boulevards and bazaars amid a cavalcade of rickshaws and motorbikes, three-wheeled trucks and elephants, all buzzing with a vibrant exuberance.
Day 1:
I started from Chandigarh on 22nd December at 9:00 AM, nothing in my mind. My first stop was at Rewari, had my breakfast there. I started again and tried to reach Jaipur without any stop. I reached there at about 5 PM. I already booked the hotel. I checked in and took rest. At about 8 PM I went to market had my dinner, the market was almost closed.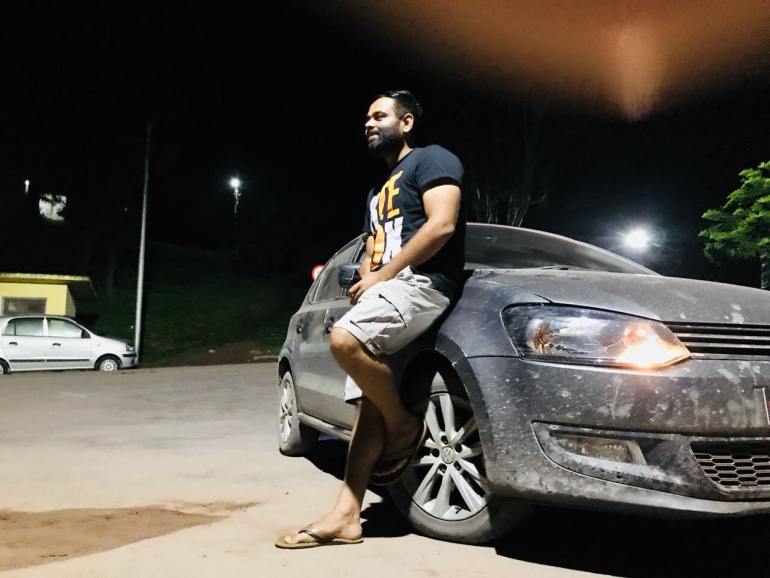 Day 2:
I started my trip with Hawa Mahal, I spoke to a localist there about the travelling spots. Below are those:
Hawa Mahal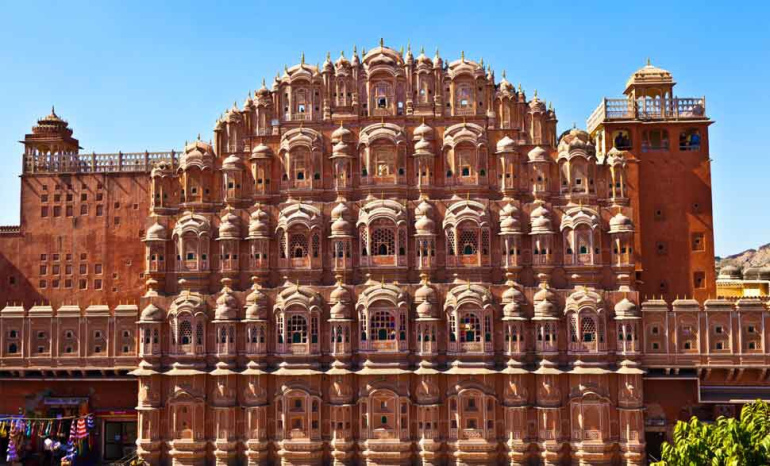 Hawa Mahal, the romantic pink sandstone fortress cascading over the streets of Jaipur, was originally built in 1799 as a vantage point for the ladies of the royal household. From behind the dark shadowed windows of Hawa Mahal, high above the streets, the women could observe the city below without being observed themselves.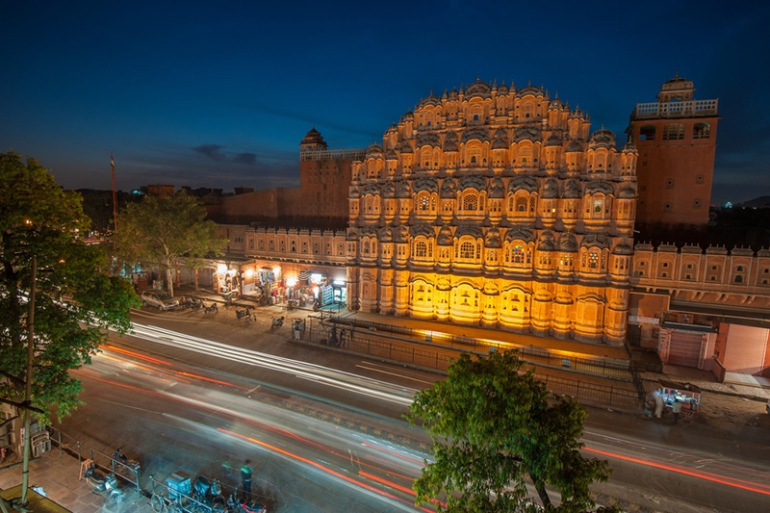 Today, the structure still stands as proudly as ever. The landmark "honeycomb" facade reaches five stories high and is made up of 152 windows nestled into rounded latticed balconies, exemplifying the strong yet delicate Rajput architecture in all its splendor. When the sun drops down toward the horizon, a small beam of sunlight can sometimes be seen shining through a top story window. For visitors looking to learn about the history of this building, a visit to the Hawa Mahal Museum, just behind the monument, is a must. It displays relics, artifacts, statues, and other historical memorabilia that commemorate Rajasthan's royal history.
City Palace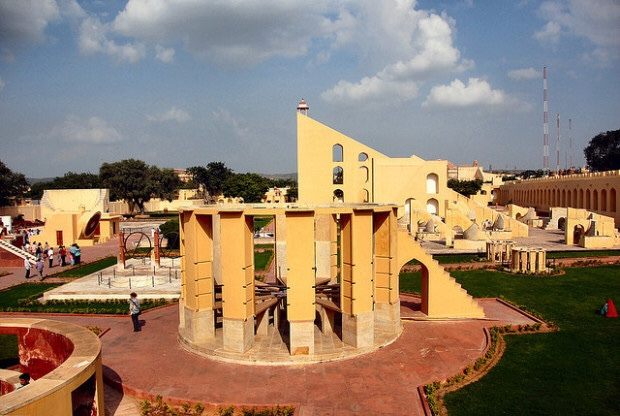 Located just behind the Hawa Mahal is Jaipur's famous City Palace, the centerpiece of the city and the heart of founder Jai Singh II's reign. The City Palace includes Chandra Mahal and Mubarak Mahal as well as a number of other structures. Built with highly trained architectural care, City Palace combines Rajput, Mogul and European styles and is another stunning example of Jaipur's royal influences. Concentric zones to fortify the inner dwellings of the palace, as well as the period-appropriate asymmetric design, make it an architectural marvel. Today, part of the City Palace is home to the Maharaja Sawai Man Singh II Museum, which showcases historical relics and art from the city and the region.
Jantar Mantar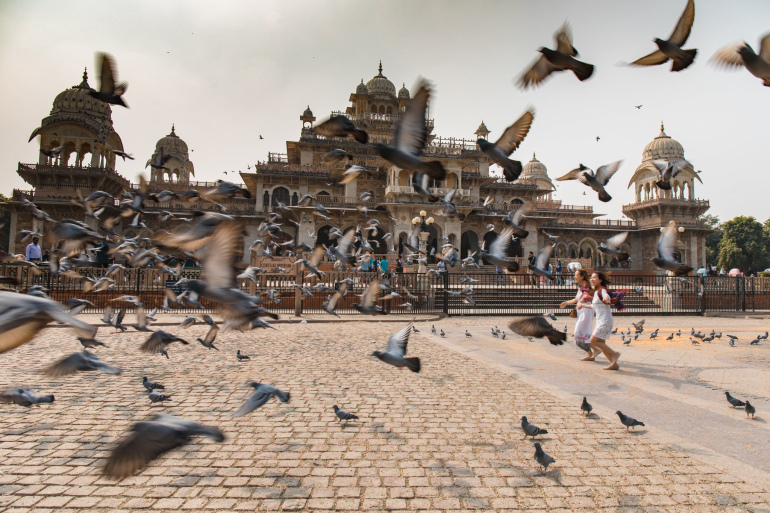 Maharaja Sawai Jai Singh II not only envisioned and executed the highly organised city of Jaipur, he was also responsible for the development of five astronomical observatories throughout west central India. Jantar Mantar is one such observatory located in the heart of Jaipur.
The large-scale geometric formations are the stars of this historical structure, jutting out independently with staircases that lead to nowhere and in what would appear to be a random manner. The observatory is a wonder to architects and artists alike, and today, it is presented to audiences as an all-encompassing experience, complete with time-lapse sequences, drawings and 3D models to showcase this historical site.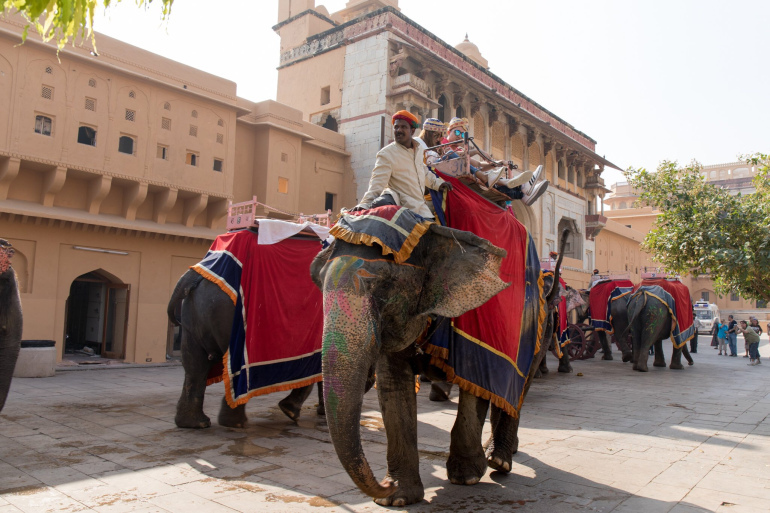 As the epicentre of the area's magnificent historical structures, Jaipur is an ideal home base for exploring the historic architecture and natural beauty of greater Rajasthan. Travelling outside the city limits by only a few kilometres will offer a clear view of just how much influence the Rajput rulers had over the area. These journeys can afford a traveller a sense of connecting to history on a very personal level.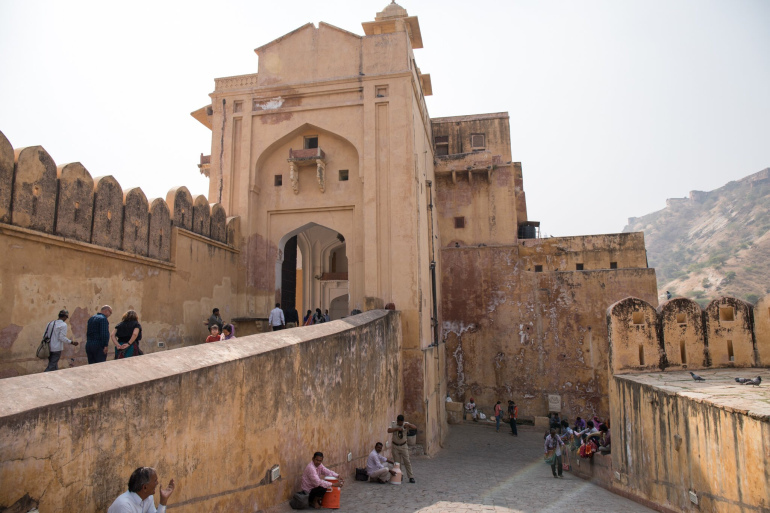 History is very much alive and well in Rajasthan. A stunning array of fortresses, palaces, temples, and other fortifications, the majority of which were built in the 18th century, line the hilltops to protect the area's many villages as well as generations of royalty.
Its about 6 PM, I was so tired. I went to the hotel and slept.
Day 3:
I started at 9 AM, I have the list of places to visit.
Amber Fort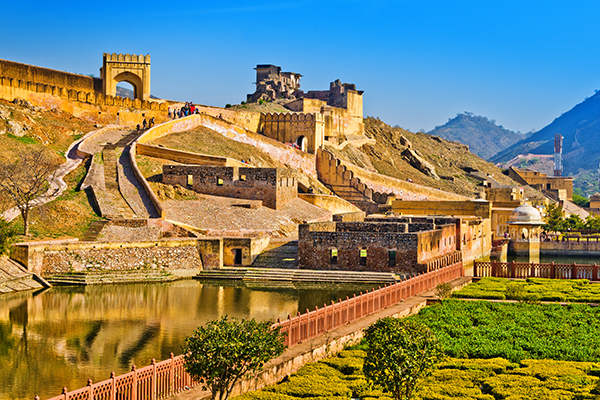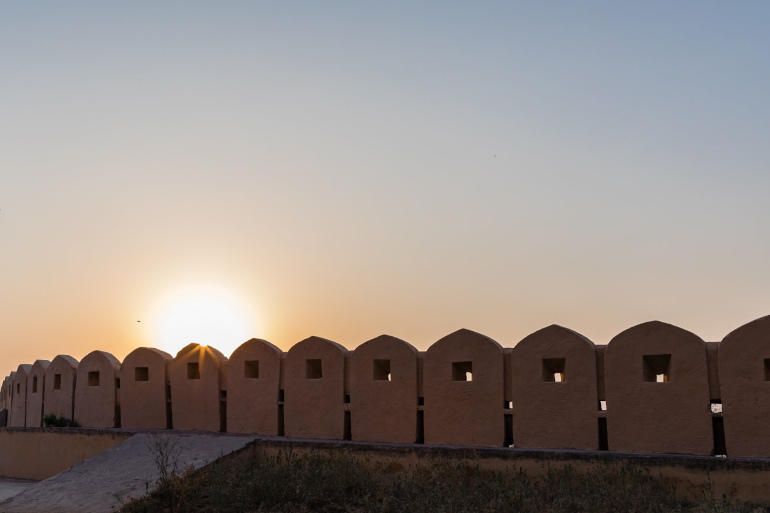 One such Rajput palace is located only about 11 kilometres from the centre of Jaipur. The sand-coloured walls of(pictured above) fade into the surrounding hillside in a nearly perfect disguise. This was the original capital of Rajasthan before Maharaja Jai Singh II relocated during his reign to the City Palace. Constructed using breathtaking red sandstone and marble, this structure was built roughly 200 years before Jaipur was established. Today, you can hop on the back of an elephant decorated in bright colours and patterns. Rajput kings considered elephants their premier symbols of power. These animals have long been revered by locals and are often richly costumed with paints, fabrics, and jewels. You will sway gently in your high perch as your elephant lumbers majestically up the stone walkway to the hilltop's main entrance. This is arguably the most popular sight in the area surrounding Jaipur, so be prepared to meet people from all over the world.
Jaigarh Fort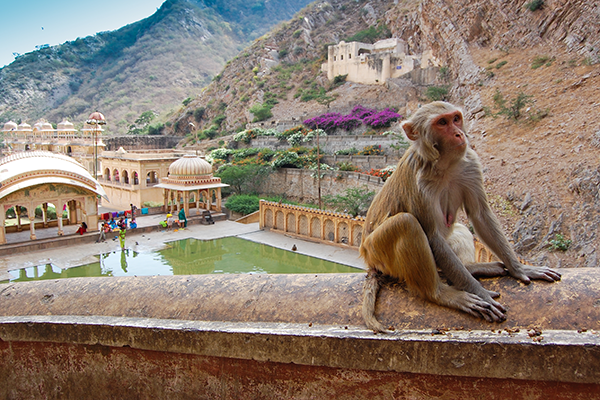 Nearby Jaigarh Fort is another very popular destination on the outskirts of Jaipur city. Jaigarh was built in 1726 to protect the city of Jaipur. A true fortress, this fort lacks the intricacies of the fort-palace architecture found elsewhere in Jaipur. Fortunately, this fort never served in any serious conflicts and thus has remained essentially intact in its original structure. It offers visitors a breath-taking view over the surrounding mountainous landscape.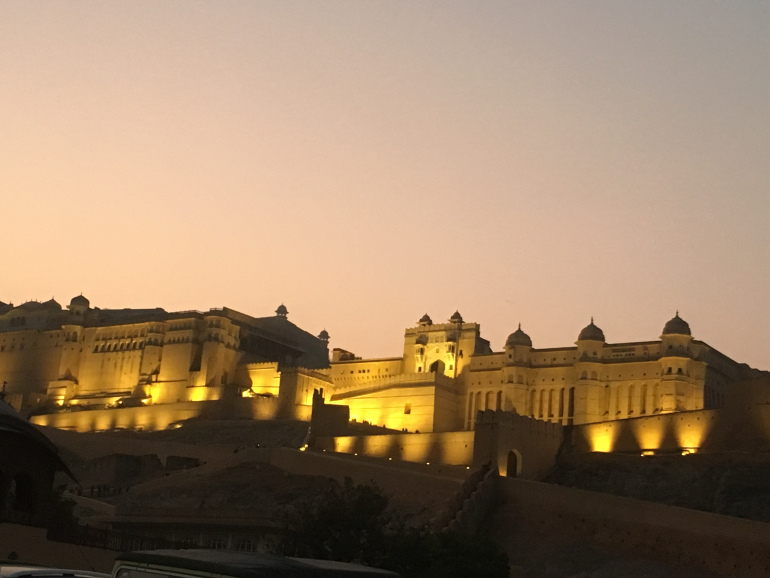 Jaipur is a magical city displaying a vibrant array of colours amid its rosy ancient palaces. A city painted pink would look unnatural in many places, but here on the edge of the desert, at an immense distance from the Western world both geographically and philosophically, Jaipur feels eternally serene. Festivals with loud colors clashing and spinning and all hues of kites flying overhead-these are what make Jaipur the bright, colorful, intensely alive city that it is.
The local population is both curious and welcoming, giving even the bustle of daily life a cheerful aura. Thanks in large part to the influence of the Rajput rulers of the 18th century, the architects of this planned city and the tribal warrior kings before them, Jaipur is a home to wonders both natural and man-made. It has built itself into India's central attraction of the north.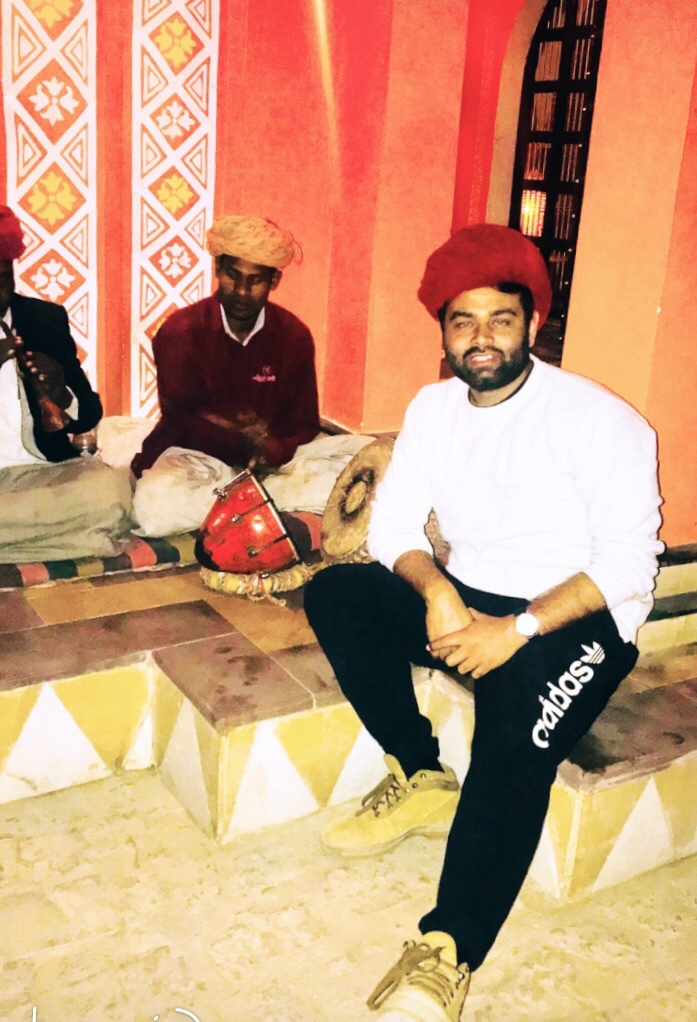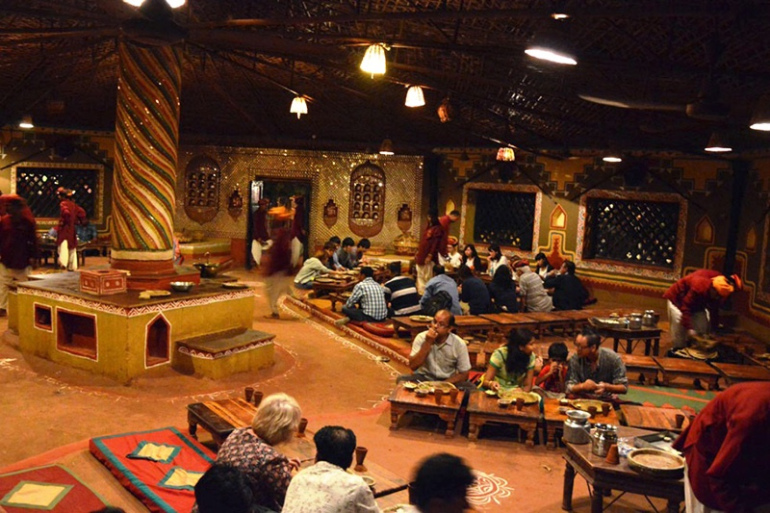 I went to Choki Dhani, such an amazing place it was.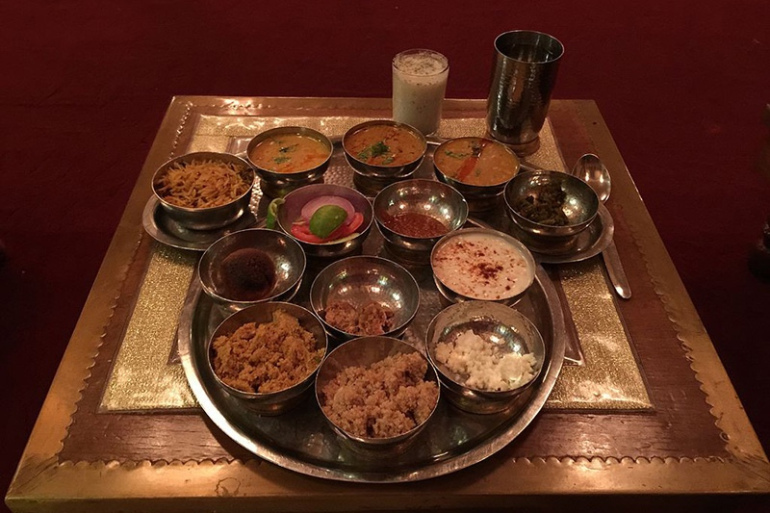 Chokhi Dhani Group is synonymous with Rajasthani village themed hospitality since 1990. Since December of 1994, the 5 Star Chokhi Dhani Resort & Hotel in Jaipur has been serving international and local travelers. Under guidance of Chairman Mr. Gul Vaswani and Managing Director Mr. Subhash Vaswani Chokhi Dhani Group has emerged as a unique hospitality chain due to its commitment to provide guests with unique experience of Rajasthani culture. The pride of Rajasthan and India Chokhi Dhani Group can easily boast itself as a great promoter and preserver of traditional heritage hospitality of Rajasthani culture
Only one of its kinds Chokhi Dhani Resort, a la A Fine Hamlet is a 5 Star Ethnic Resort with traditional and picturesque dwellings set in a lush green landscape. It has Royal Cottages, Luxurious Suites, and Conference Halls for all your business meetings, Best Rajasthani theme Multi Cuisine Restaurant Bindola, Outdoor Barbeque, Bar, Disco cum Club, Spa, Banquet Lawns and Swimming Pool.
Day 4: I left from Jaipur at 11 AM, it was an amazing, quick and handy trip. I reached back to Chandigarh at 8 PM.
I really mean: Don't leave Jaipur before you.
Reach out to me at d.jhamb@outlook.com
Regards
Daisy Jhamb