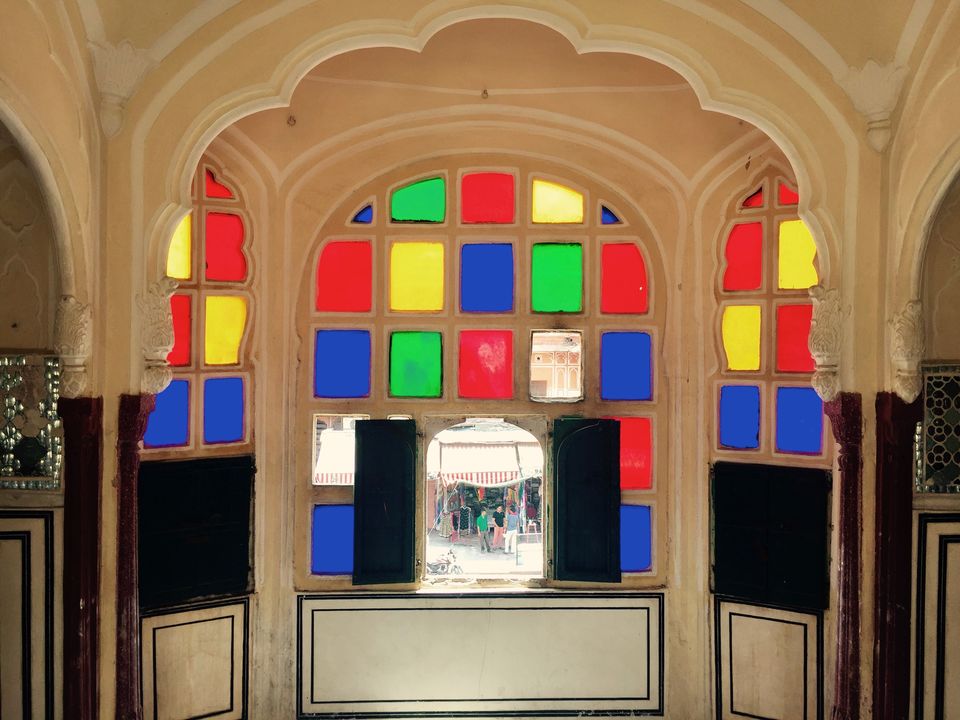 Along with my husband we left from Delhi around 11 am , The distance from Delhi to Jaipur is 250 kms which is normally covered in 5hrs. It was a day drive , the sun rays from the afternoon sun was falling directly on the windscreen of the car . It was also pleasure to watch hues and colors of sun on National Highway . On the way we booked Hotel Hilton for that night to stay from makemytrip.com . It took around 5 and half hours for us to reach the city . Around 5.30p.m. we checked in at Hotel Hilton , it is located in city centre of jaipur .Hilton Jaipur is only 15 minutes' drive from popular tourist attractions including the City Palace and Hawa Mahal.We did our check in to the hotel , the room was really elegant and comfortable . From our room we had view of hotel's swimming pool and view of city's skyline . We relaxed for sometime and as it was late evening we planned for Choki Dhani which was around 14kms far from our Hotel .
There are times when you get bored being newly wed , spending more of your time with only family and relatives . So if you are cool couple who love to travel just plan for road trip from Delhi to the Pink City Jaipur .
Yeah that weekend we packed up couple of clothes took our Car and went for Road trip to Jaipur.
Jaipur :- Jaipur is an enthralling historic city and gateways to India's most flamboyant state Rajasthan . The city is colorful ,chaotic streets ebb and flow with a heady brew of old and new . Jaipur is an epitome of India's rich heritage. This place is also an ideal destination for jewellery lovers, as it is also famous for its spectacular jewellery designs in all over the world .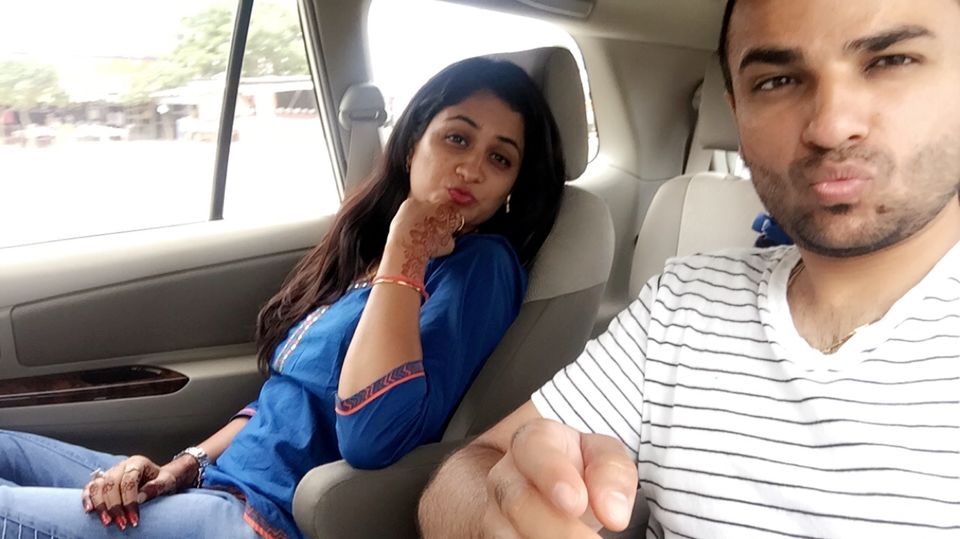 Choki Dhani - Choki Dhani is a perfect place for Rajasthani experience complete with traditional welcome, dances of Rajasthan and rides. This place is really encouraging village art , culture . We felt very friendly environment there , it was more of cultural fair . We tried delicious Rajasthani food items there like sarso ka saag , makki ki roti,lassi . There were different shows and folk dances were happenng like kabeila dance , magic show , plamistry , camel cart , horse riding . The whole ambience was of village look , all the stalls and people there were very attractive. Choki Dhani also have their Resort too , where you can stay too which we came to know there only.It has Royal cottages ,Luxurious suites , and conference halls for all business meetings .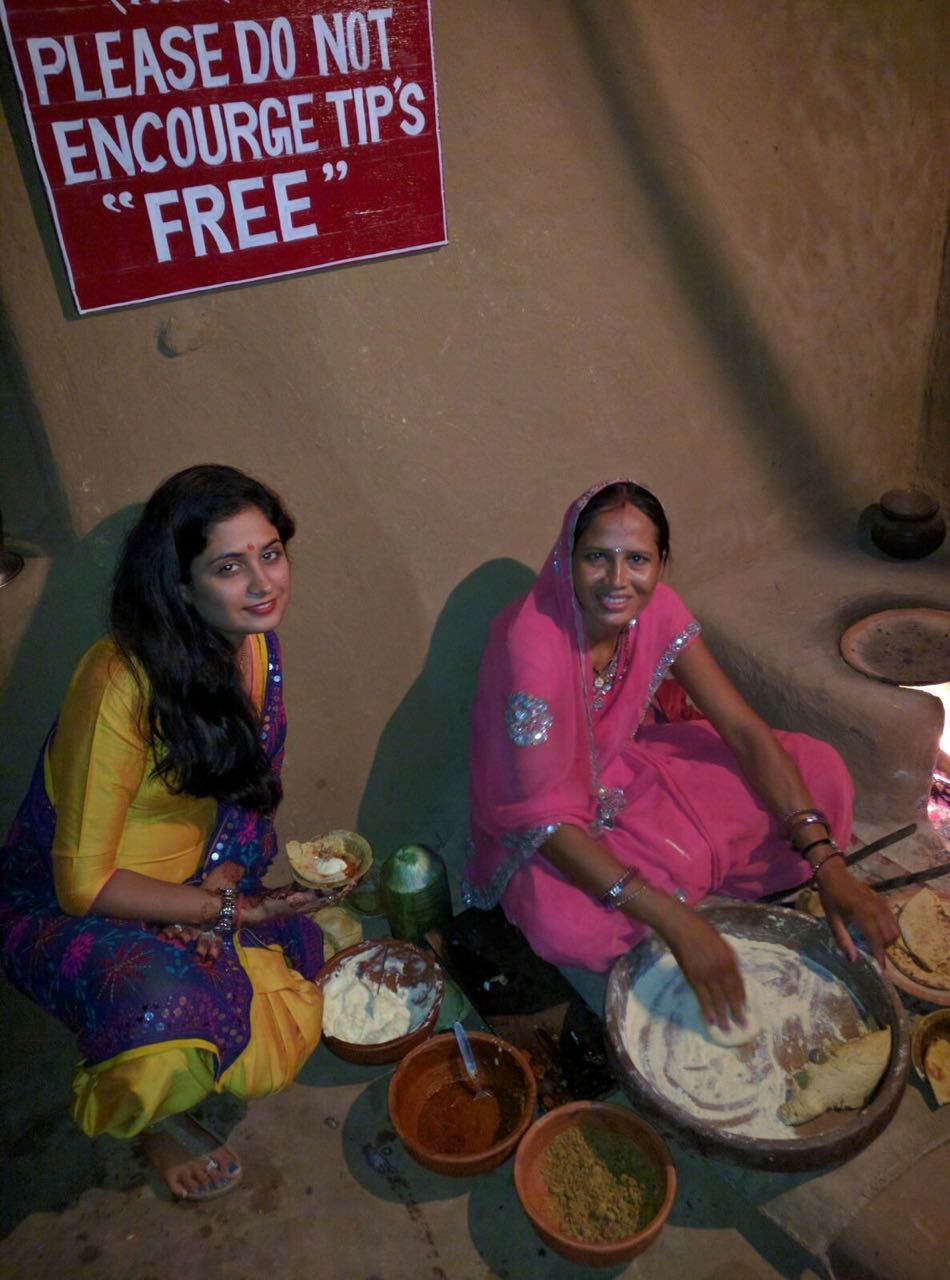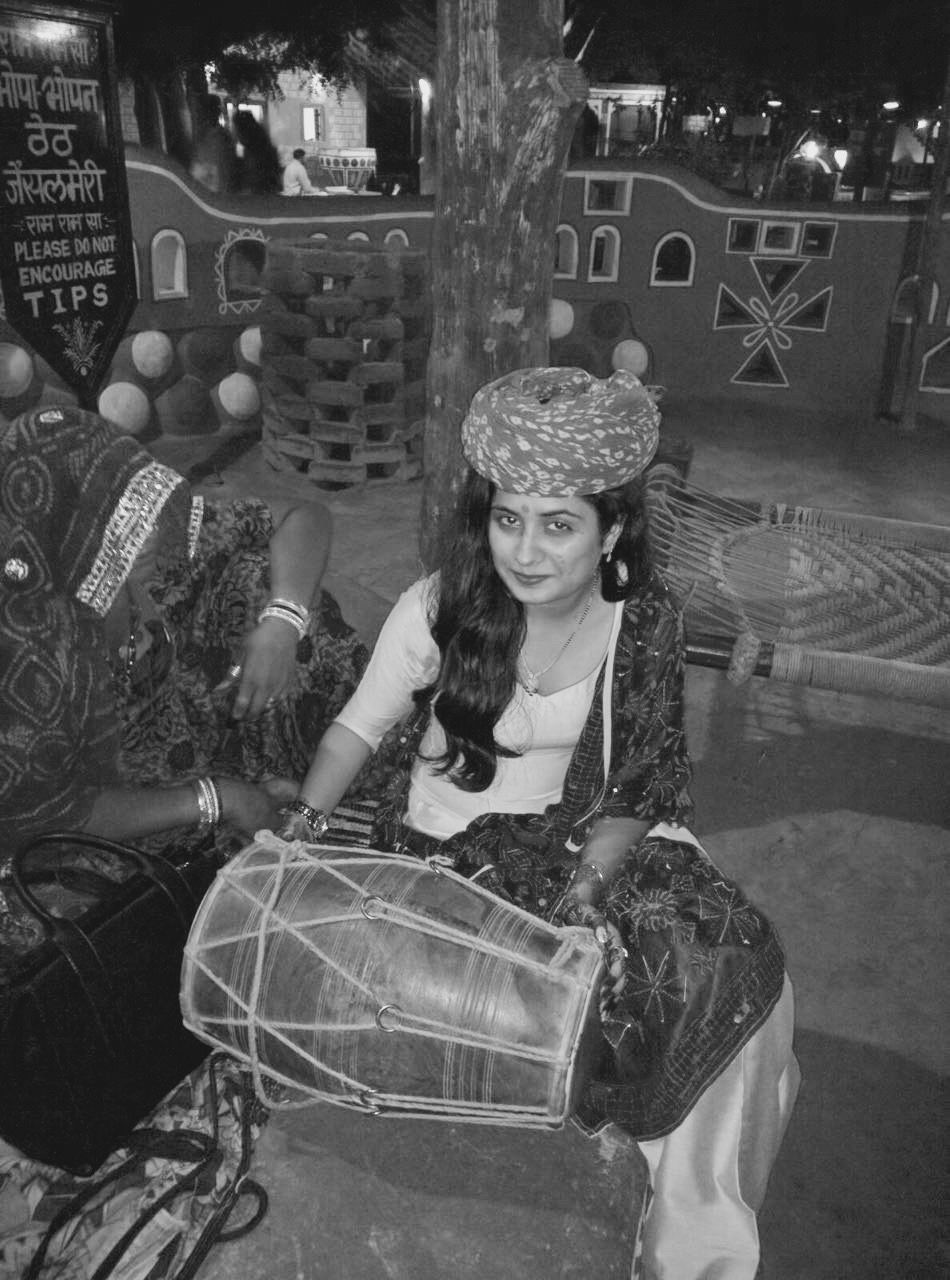 And it was time for dinner , the food was so sumptuous . It was delicious and tempting food with fine dining restaurant . We enjoyed our Rajasthani dinner with Live music .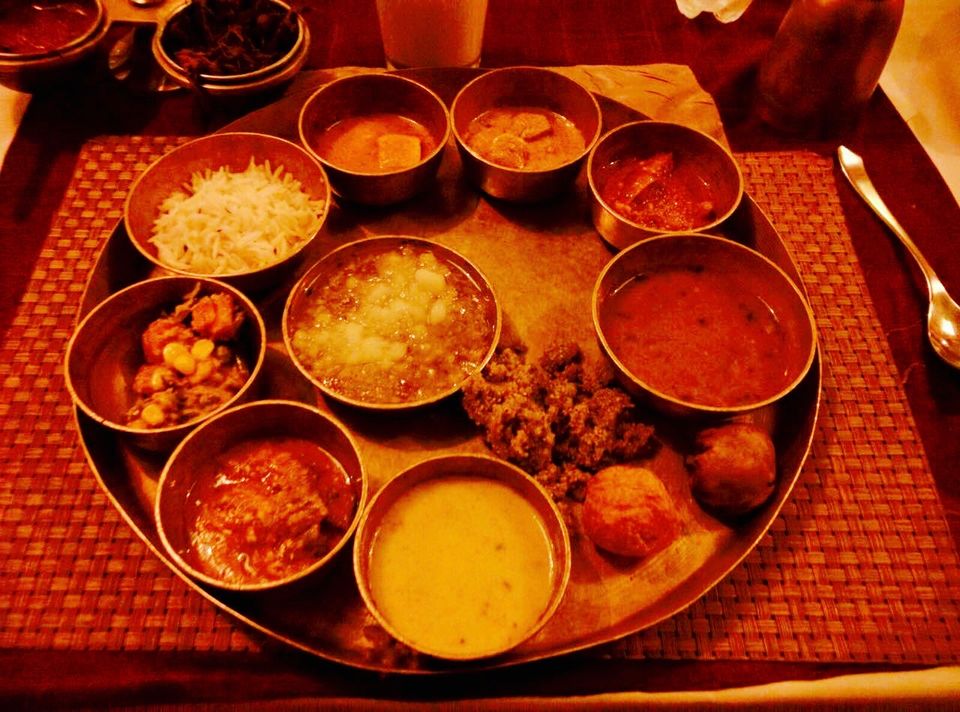 There were two types of tickets for restaurants .. one we opted was buffet in AC restaurant . The service quality was so perfect as they took care of us finely . We enjoyed our food with big glass Lassi then it was late we headed back to our Hotel as we only had next day to explore jaipur . It was well spent evening their at choki Dhani .
Next morning we woke up , got ready for our day out. Hawa Mahal was near to our hotel so after having our breakfast we decided to explore Hawa Mahal .
The building doesnot have stairs to reach upper floors , the storeys are connected with slopes , Overall Hawa Mahal is quintessence of Rajput architecture , stands high in the heart of the city as prominent attraction . There are many other attractions around this Hawa Mahal like city palace, jantar mantar , Amer Fort , Nahargarg fort , BM Birla Planetarium , Jain Temple. But we decided to explore Amer Fort . After Hawa Mahal we quickly went for shopping of bandhini sarees, suits and lovely traditional jewellery at shops nearby . And i actually grabbed a lot and at reasonable price .
Amer Fort :- Amer fort, a fort built by trusted general of Akbar . Amer fort is located a little away from the main city Jaipur which is around 11kms far from city . I felt it as a must visit for tourist who come to visit jaipur . It had glimpses of movies "Jodha Akbar' and 'veer' . We preferred to hire guide as we want to know all about the palace . This palace took 25 years to be built .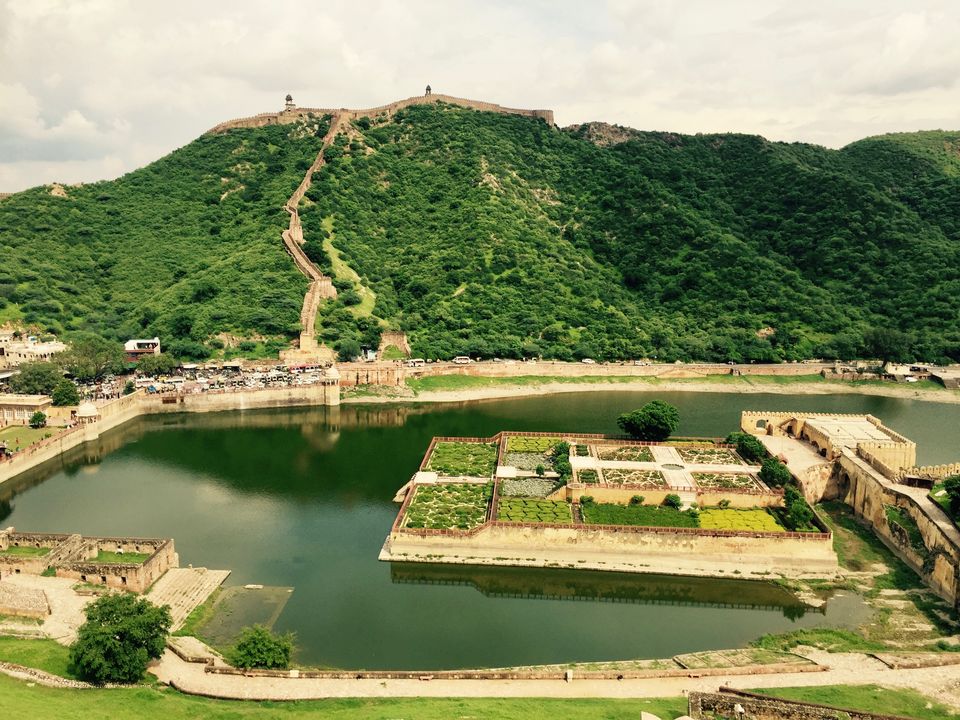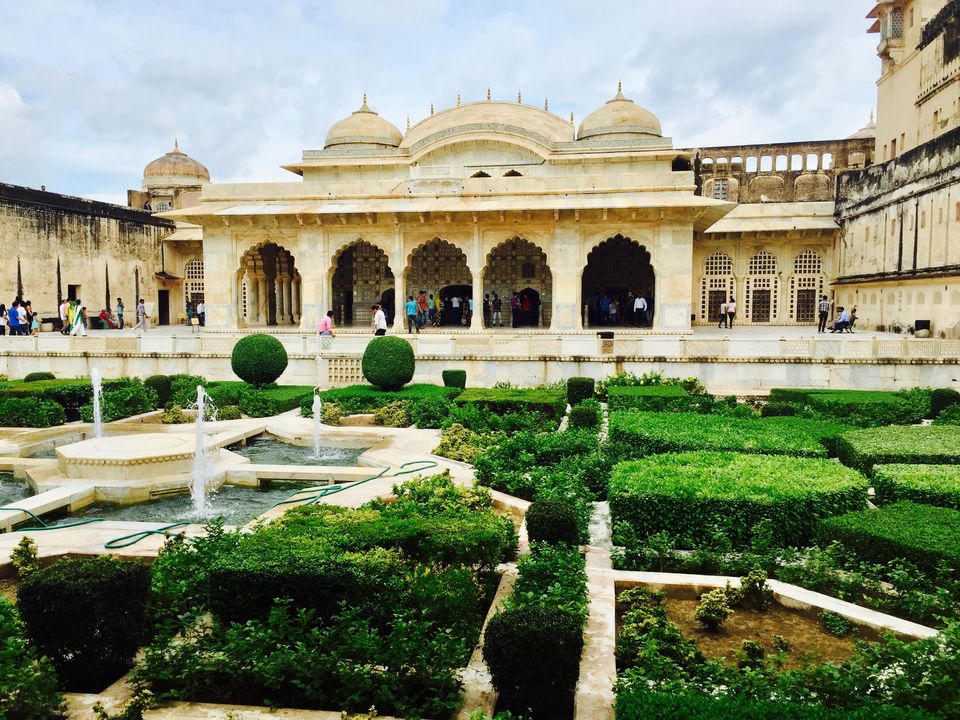 HaWa Mahal : 'Palace Of The Winds' is the major attraction this city..It is located in the heart of the city , it is beautiful five-storey palace built by Maharaja Sawai pratap singh who belonged to Rajput dynasty . The main architect of this palace is believed to have constructed in the form of the crown of Lord Krishna. The main intention behind the construction of the mahal was to facilitate the royal women and and provide them a view of everyday life through windows , as they never appeared in public. WE loved the architecture, It was designed as a beehive castle with small windows . This palace is actually famous for its windows or 'Jharokas' which enable circulation of air within the structure . We had an excellent view of the city from this palace.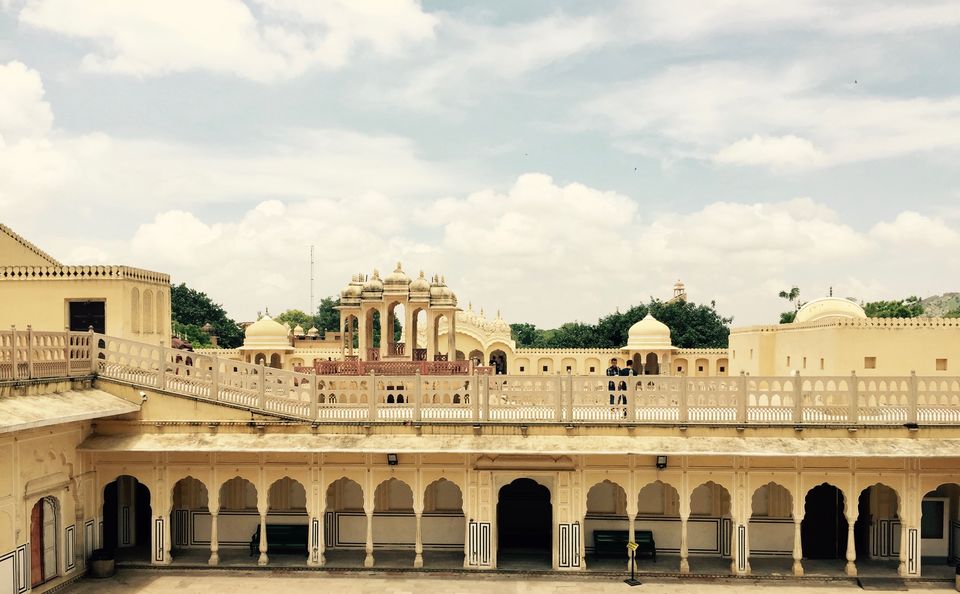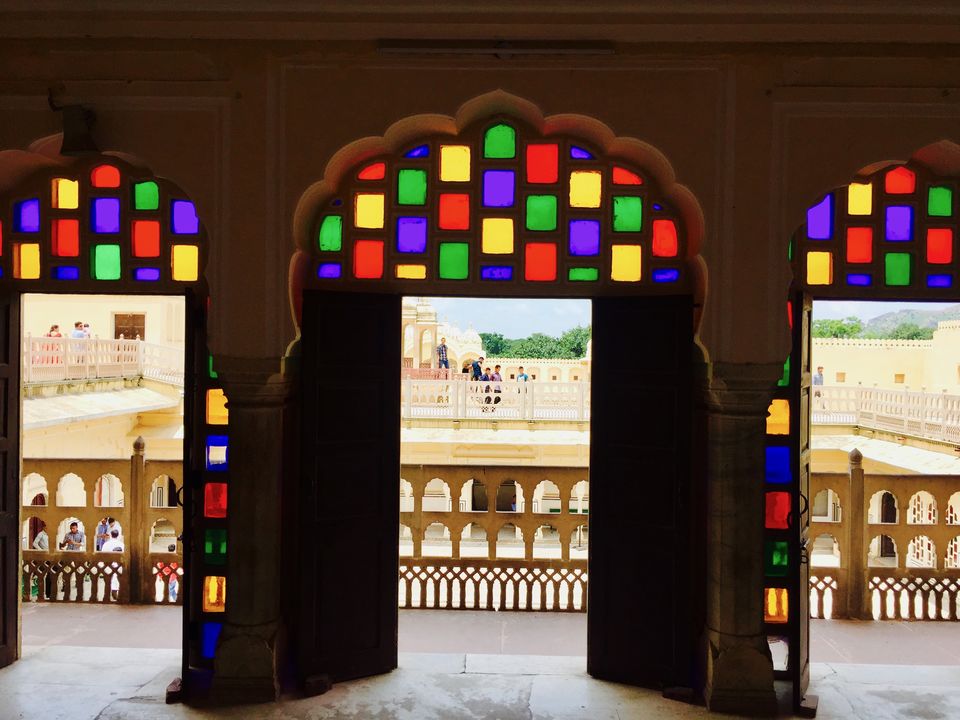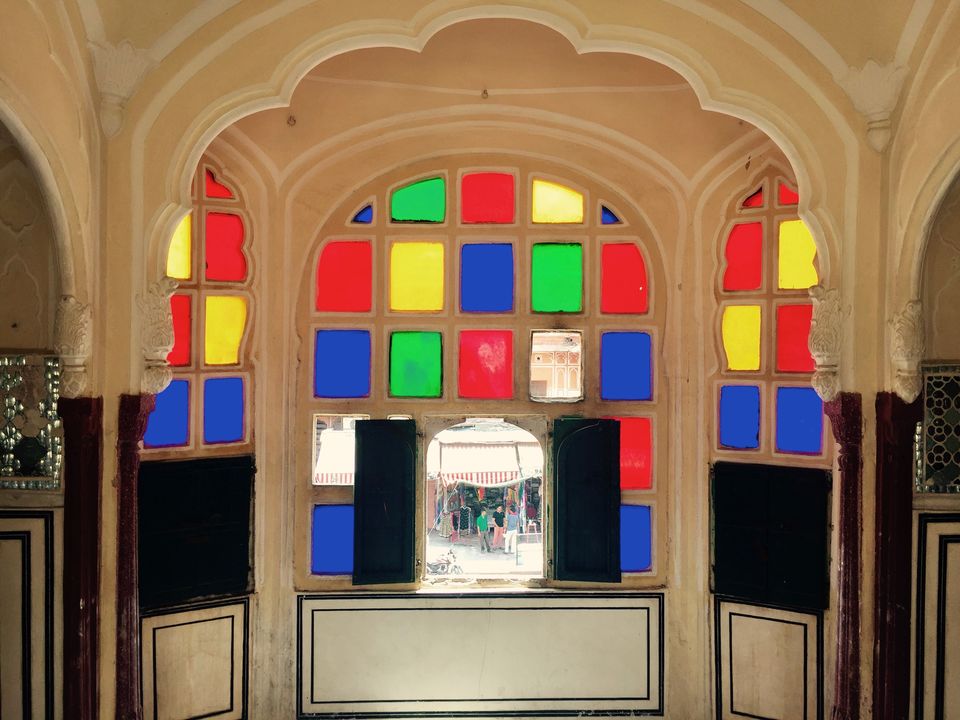 This palace is really amazing and the view from this palace is so marvellous . This fort is known for its artistic Hindu style elements ,with its large ramparts and series of gates and cobbled path , the fort overlooks Maota Lake , which is the main source of water for Amer Palace .There are many halls in this palace ' Diwan-i-Aam' which means Hall of Public Audience , 'Diwan-i-khas' which means Hall of private audience , The sheesh Mahal which means Mirror Palace , Jai Mandir and The Sukh Niwas where the cool climate is artificially created by the winds that blow over the water cascades within the palace . Because of all these palace within this fort , this Amer Fort is known to be Amer Palace .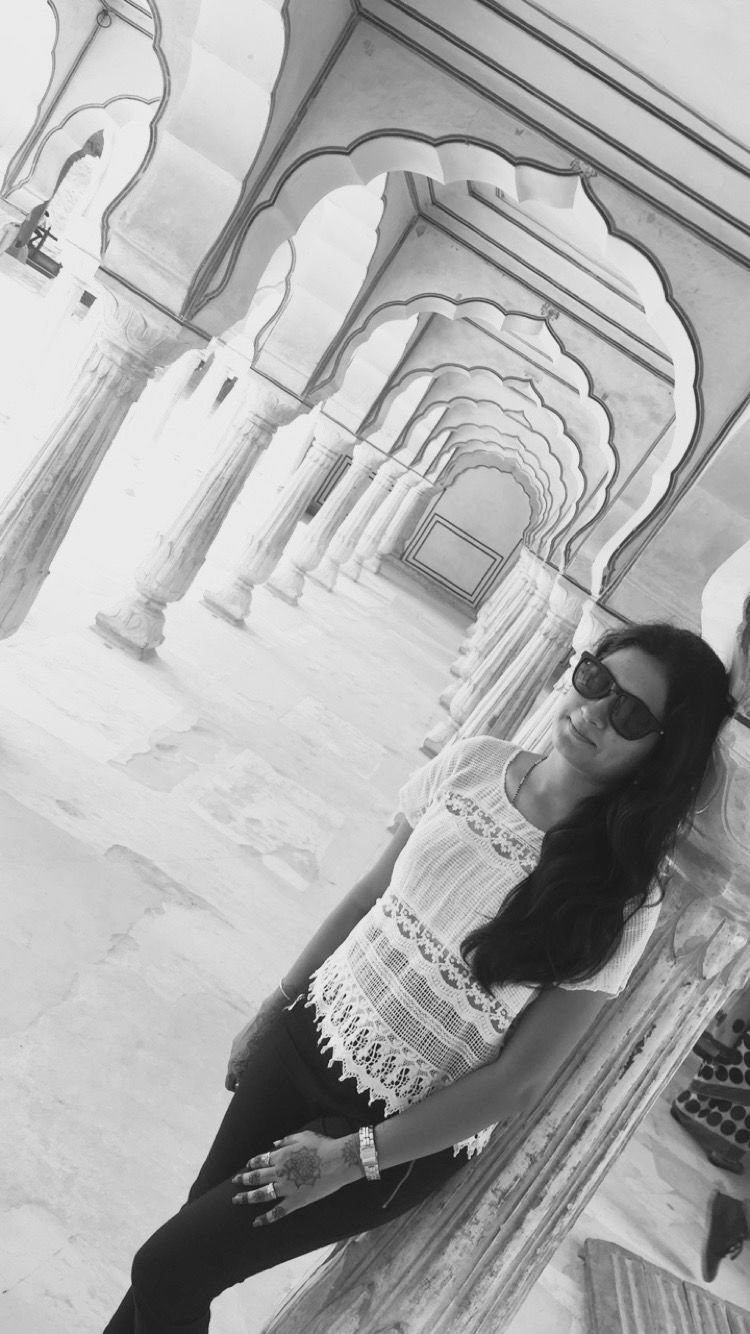 I love the most beautiful part of this palace, sheesh Mahal or mirror palace . This is the magnificient palace piece of architecture buit with beautiful magnificient stones and glass with beautiful handmade paintings . This palace is also known for bollywood legendary movie ' Mughal-e-Azam' iconic song "jab pyar kiya toh darna kya" . This song was hot in sheesh Mahal on legendary actress Madhubala who played the role of ' Anarkali' in the movie . The combo of Anarkali and sheesh Mahal came out to be so amazing . The wall and the ceiling is carved with beautiful paintings and flowers which are made of pure glass of belgium . The placement of the ceiling glass is so wonderful , if someone burns two candles then the reflection converts that small light into thousand of stars & it looks awesome.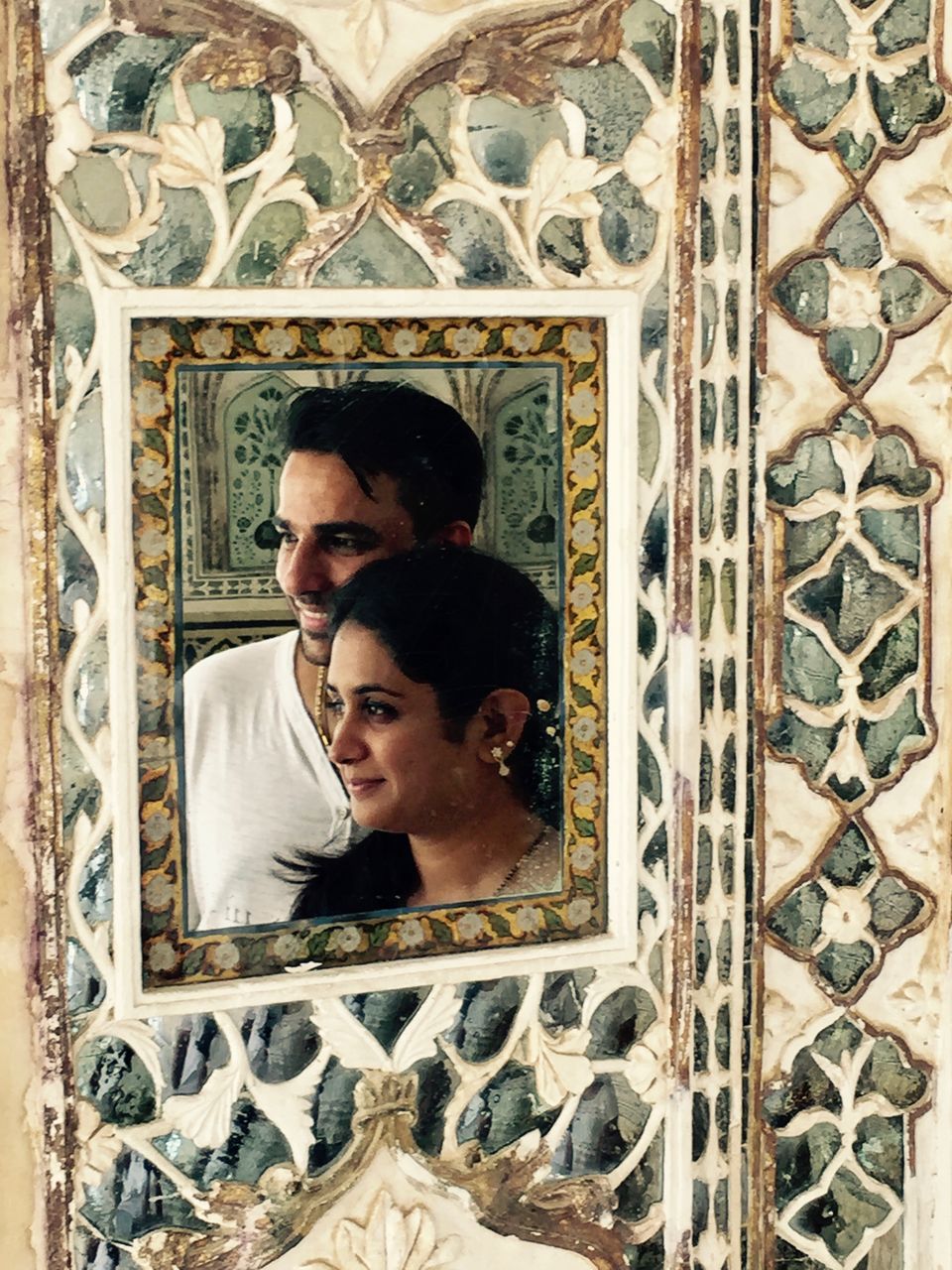 So , we covered Amer fort too with the help of our guide told detailed interesting story about this beautiful palace. .It is precious jewel of the city Jaipur and for our country too . At 5 o clock in the evening the fort get close and we need to go back to our home .It was a short quick trip to jaipur but was real fun , we missed few more forts as najafgarh fort which is also great attraction to visit but due to short time we couldn't make it . But luckily on our way back we saw Jal mahal , It is located in the middle of Man Sagar Lake in Jaipur city .
Hence, our overnight trip to Jaipur was fun , we experienced the royalty , amalgamation old and new mingle of pink city - Jaipur . Everything is so scenic there . Its a must visit place . :)
Frequent Searches Leading To This Page:-
honeymoon destination near Jaipur, jaipur trip in december, jaipur 3 nights itinerary, jaisalmer rajasthan honeymoon package, rajasthan honeymoon package price, delhi honeymoon packages, jaipur pushkar itinerary