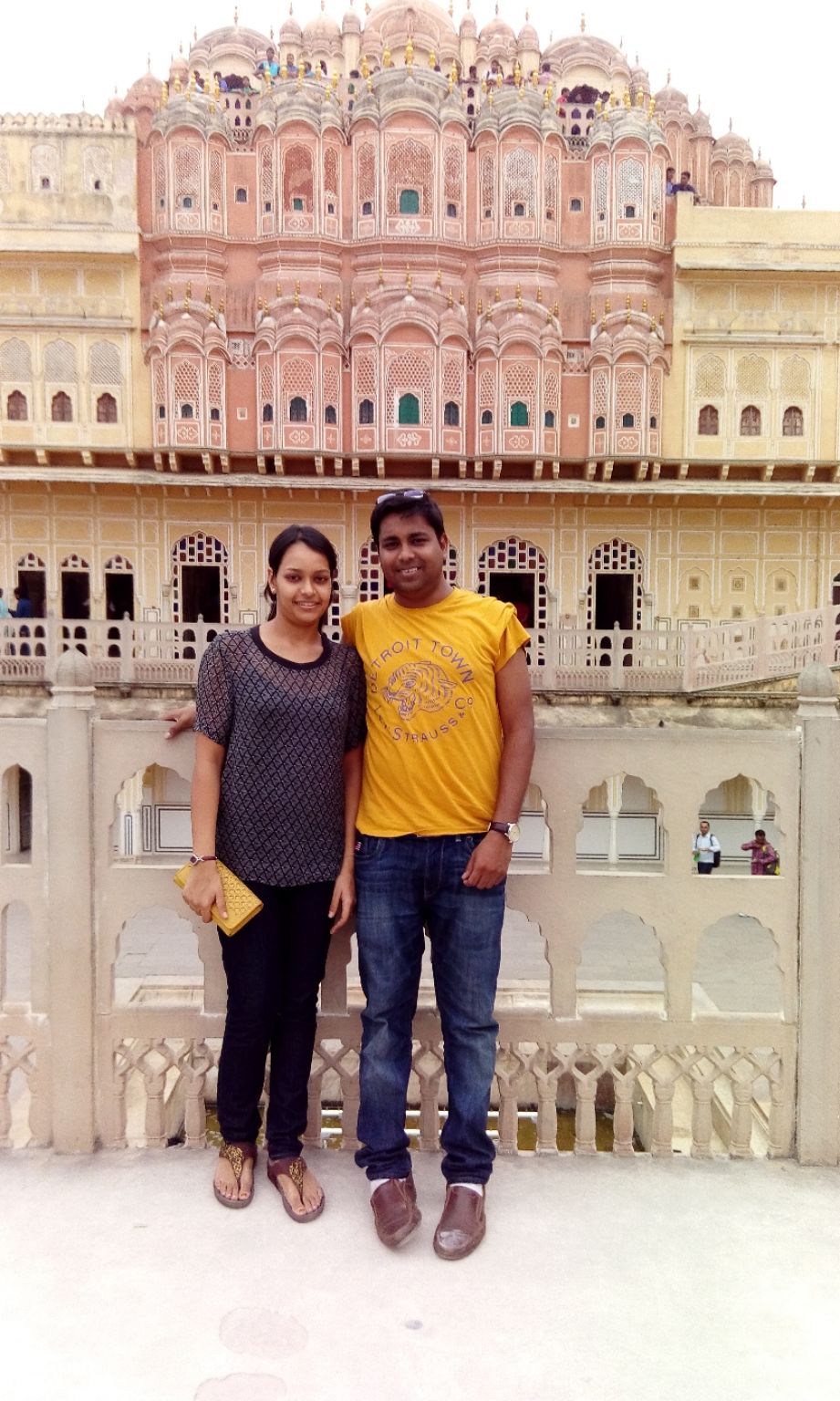 Popularly Known as the 'Pink City',Jaipur is the capital of Royal state of Rajasthan..Place is filled with palaces and forts..Not to forget the mouth watering Rajasthani food- Dal,bati,Churma,Gatta,pyaaz kachori..etc etc.. and the delicious sweets...
Jaipur got it covered ..A perfect blend of treat to eyes and mouth...😀😀😋😋
It also houses exotic hotels ans palaces where you can stay...
We took a road journey from Gurgaon..
Places to visit-
1. Amer fort-
It comes few kms before Jaipur.. It is an old fort,build by Raja Man Singh..It houses the well known Diwan-e-aam, Shees Mahal, Sukh Mahal.. It is a huge fort.. It takes around 3-4 hours minimum to see the fort.. You can even spend a whole day there if you are really interested to read the architectural details...
2. Hawa Mahal- Palace of the winds.... As the name suggests, it's full of cool air. Its a marvel of architecture ..It's astonishing to see how well planned and designed it is that you can feel the cool air inside even when it's summer . .. I would recommend taking a guide who will explain it to you.. It worth spending..
3. City Palace- It's a fusion of Mughal and Rajput architecture... The Royal family still resides in it.. It's another beautiful palace to visit while you are in Jaipur.. And yes..hiring a guide is always rewarding...
4. Jal Mahal- Water Palace..is a exotic palace build at the middle of Man Sagar lake..It's 5 floor building.. It was previously build as lodge for Duck hunting parties of Royalty.
5. Chokhi Dhani- It's my favourite and a must visit.. If you want to experience the culture of Rajasthan in few hours, Chokhi Dhani got it covered..Do spend a quality time there.. if you want to experience it all..Starting from traditional dances,games,shopping, food..you get everything you can ask for ...
Its a resort village ,houses huts made of cow dung plasters and exotic art..
6. If you still have time, you can visit few other forts and palaces present there..