And the journey started towards the Golden City.. Boarding train from New Delhi to Jaisalmer, the train is Runicha Express and the cost of tickets for two is Rs 3470. The train journey is of around 17 hrs. The moment you step out of the train to the railway station of Jaisalmer, you will start to get those vibes. People of Jaisalmer are very helpful and good at heart. We took a cab to our hotel in Jaisalmer. You won't find Ola, Uber, Zomato and Swiggy there. Don't forget to carry both summers and winters clothes. Yes both!! Being an arid desert region, it's prone to extremes in terms of temperature varying greatly from day to night in both summer and winter.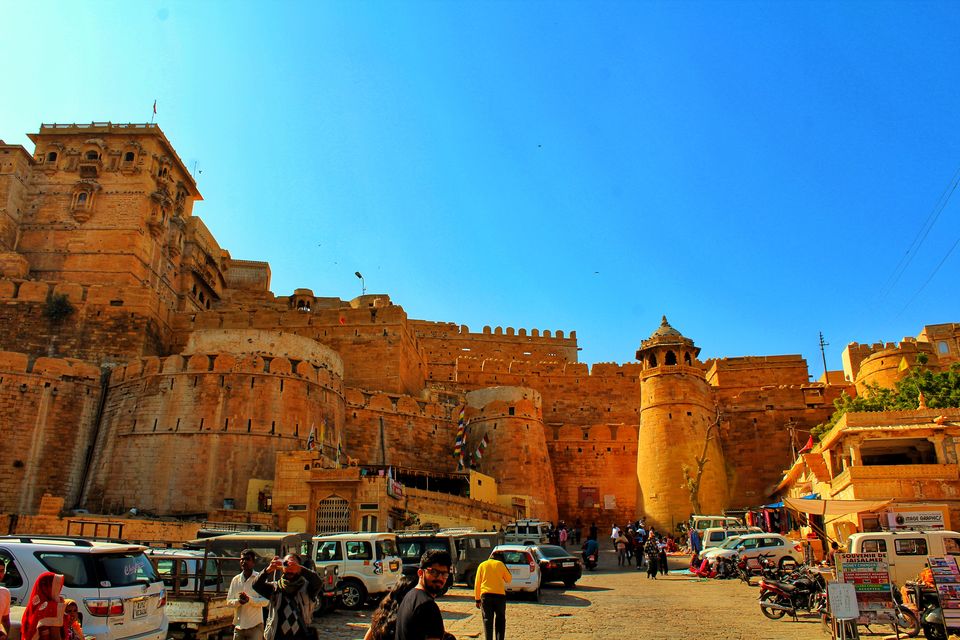 So, we started from our hotel towards the Jaisalmer fort by foot enjoying the beauty of the yellow sandstones. The entry fee for visiting Jaisalmer Fort is Rs 50 per person. The whole fort can be done in 2 to 3 hours, you need to take a guide for this place which will cost you around 200 bucks.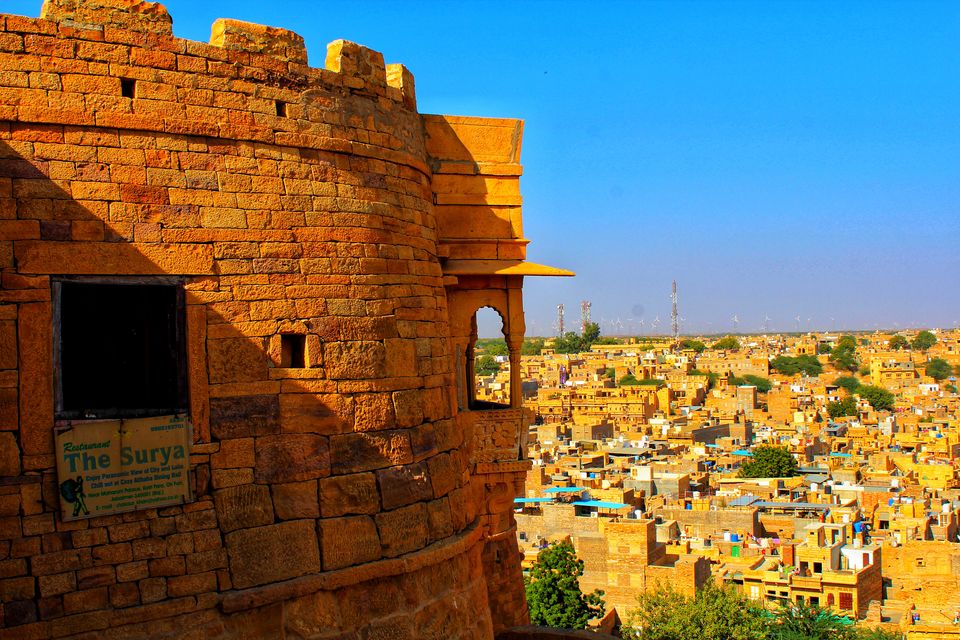 The Jaisalmer fort in itself is like a town which will keep you roaming around to explore its amazing architecture and you will find some royal things still preserved in the fort. The amazing thing is that you will still find people living in the fort. You can get the complete view of Jaisalmer from the top of Jaisalmer fort. After that we headed towards the intricately carved Jain temples.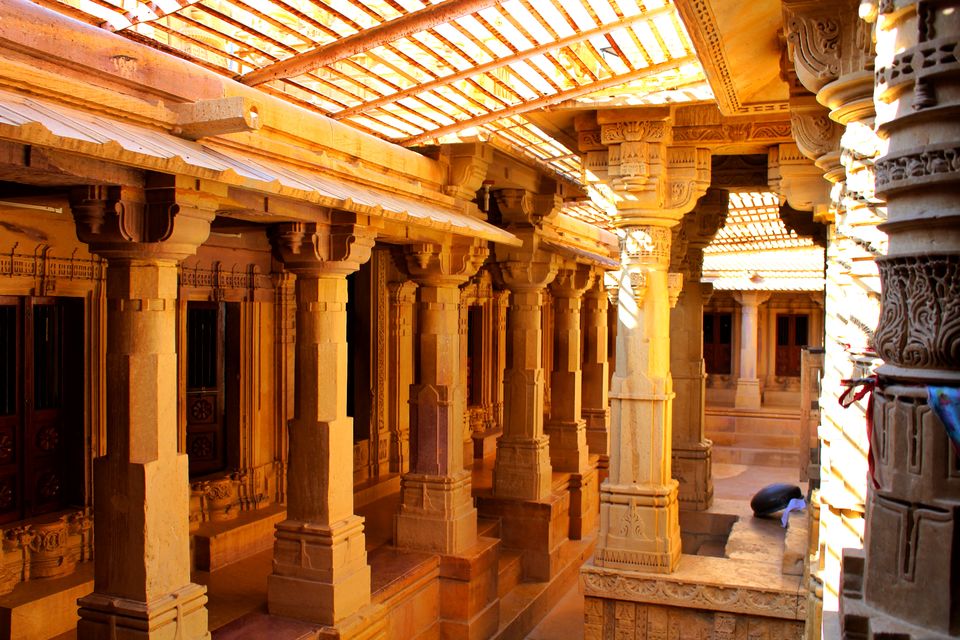 And, then the Gadisar lake for which you can take the sharing auto easily available near the fort.
The next day, we started off for the thar desert(Sam Sand dunes) renting a cab for Rs 3000(including our ride to Indo-Pak border. It will take you around 2 hrs to reach the desert from the main Jaisalmer city. On the way, we turned for Kuldhara which is an abandoned village famous for some haunted stories.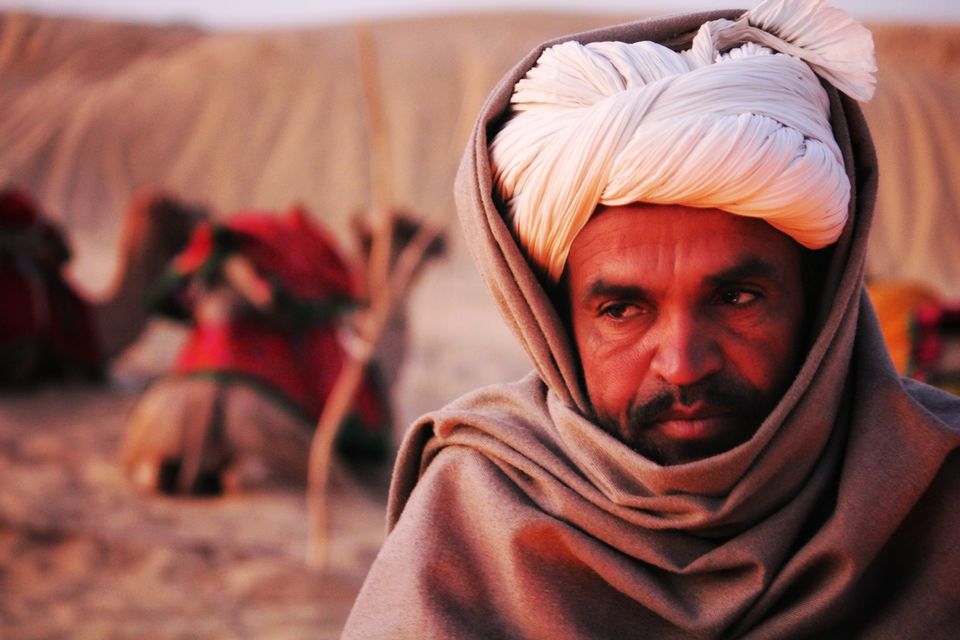 You can find camps near the desert which include stay, food and cultural event at night for around 1500 bucks for 2. Later we enjoyed the cultural event and finally had dinner in the camp which included a variety of rajasthani delicacies.
Some may also include the camel ride and desert safari. We took camel riding in the evening enjoying the sunset in the sam sand dunes. It was chilling cold at night.
The next day, we woke up for the Jeep safari before the sunrise to get the ultimate visual treat for around 45 minutes. You can capture beautiful sunrise and that amazing views in the vast desert. Later, we commenced our journey towards the famous temple. From there, we planned to visit the Indo-Pak border where the entry is restricted for a normal person and you need to get special permissions to visit.
Finally, we reached the Jaisalmer railway station back to home. :(
Check out more videos below:
https://www.youtube.com/channel/UCt7wY1HDGvd8zhYEbSSlwgg