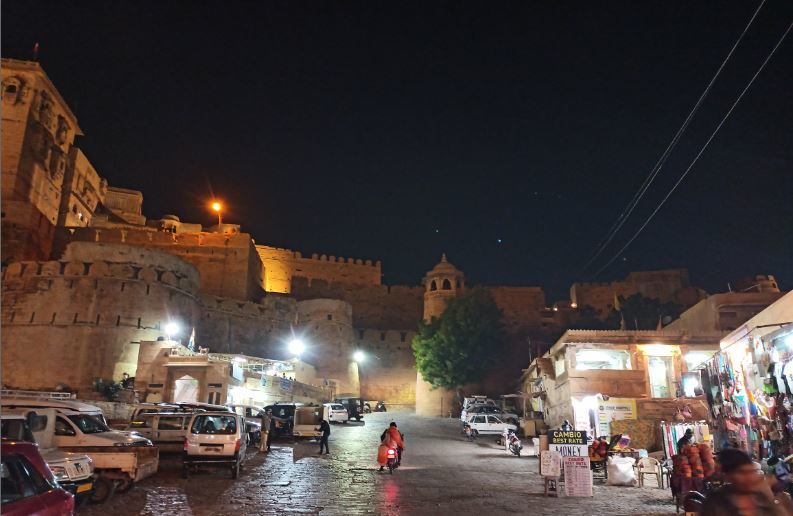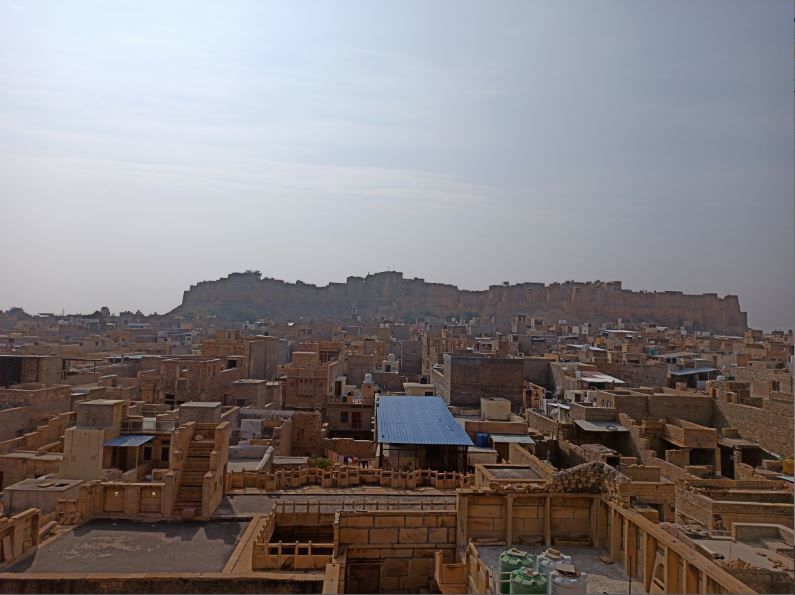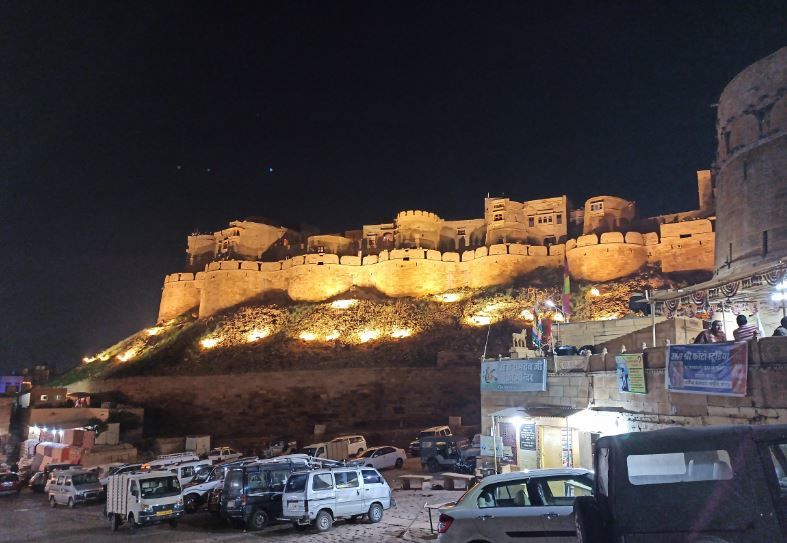 Recently I had been to Jaisalmer this gives you a complete guide to Jaisalmer for a 2-day trip.
Jaisalmer also is known as 'Golden city', the town stands on a ridge of yellowish sandstone and is crowned by the ancient Jaisalmer Fort which is a living fort where more than 5000 people live in the fort. This place is also known for the Jain temple and Havelies. The town lies in the heart of the Thar Desert (the Great Indian Desert). The best time to visit is from October to March, but during Christmas and New year price shoots the sky.
Before moving to places to visit, the below itinerary has been listed in order respect to the best time to visit these places. At last, I have mentioned some of the suggestions to try some local famous food and hotel, along with the other best service provider for your trip.
Day 1
As we reached Jaisalmer through train, we booked a hotel nearby for fresh up, plenty of hotels are available inside and also outside the fort which can be booked online. As we got fresh up and left for a sight-seeing.
1. Gadisar lake:
Gadisar lake is an artificial lake created for drinking and daily use purposes. It as a two-umbrella structure in the lake. There is an availability of a boat ride. The best place to visit in the morning.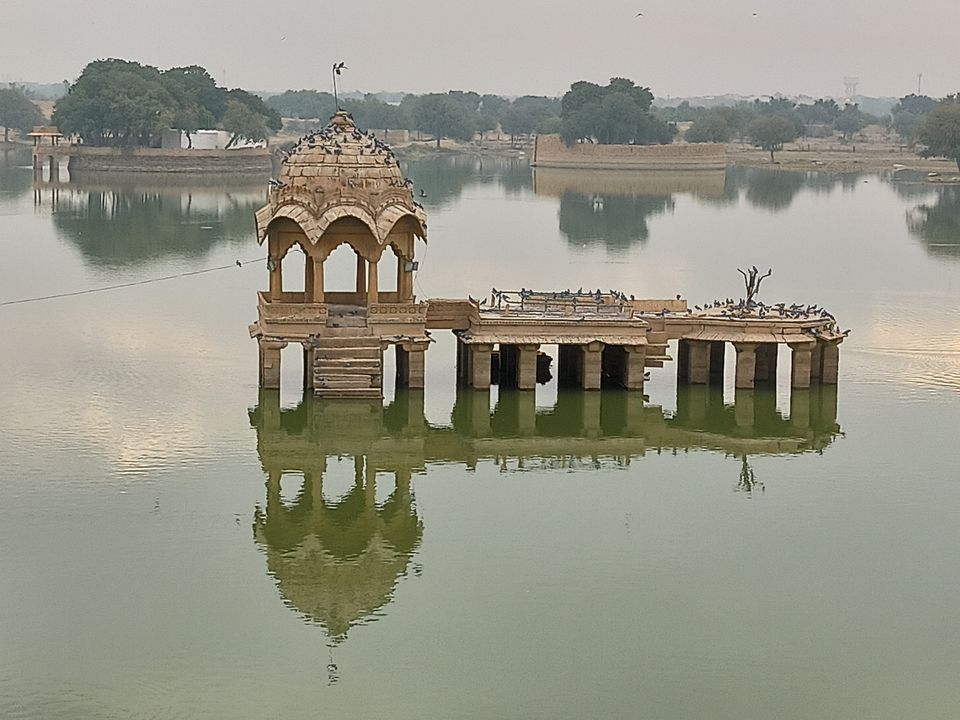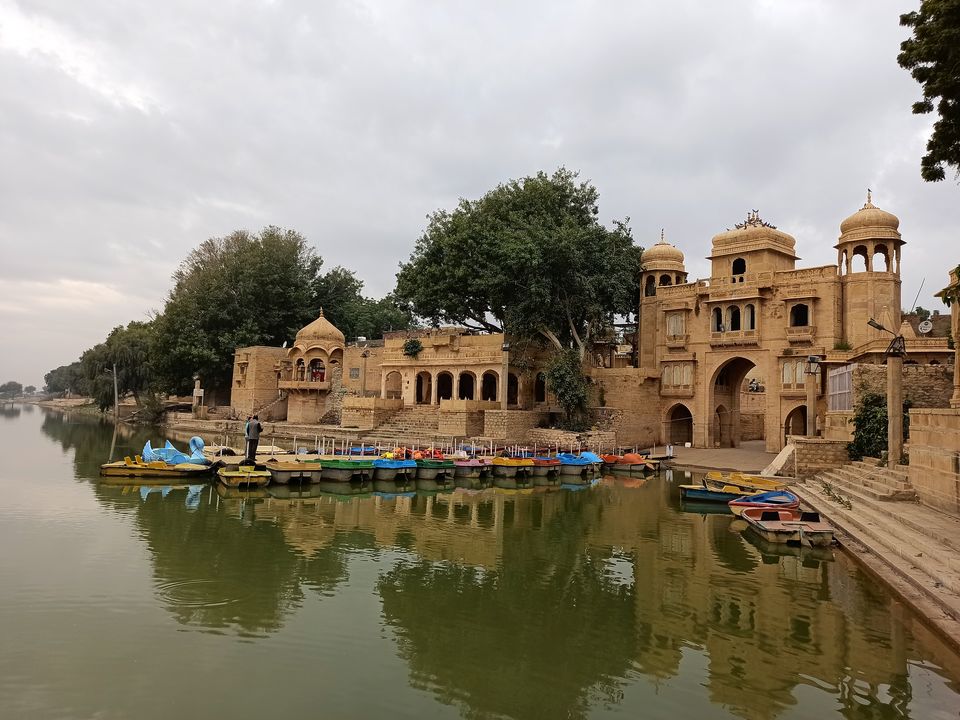 2. Jaisalmer Fort:
This is a living fort which is also the second-largest fort in Rajasthan. Before going inside have breakfast in front of the fort entry where they sell a Dal Pakwana which is a local and mouthwatering dish. After breakfast enters the living fort.
Inside the fort, there is a cannon city view, Raj Mahal and a Jain Temples. Apart from this, there are plenty of cafés, hotels which provides a good view of the city and shops which sells leather products, traditional dresses, and antique shop.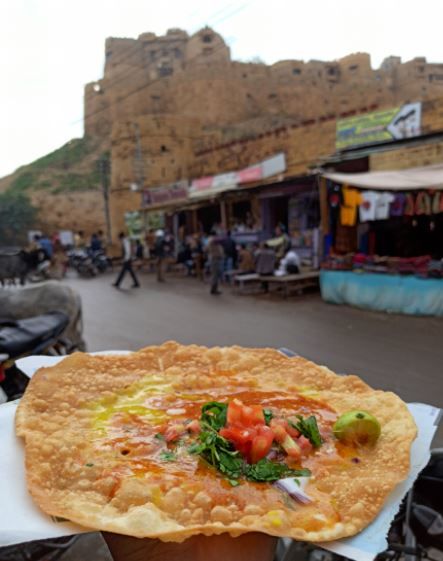 3. Haveli:
Havelis are an interesting piece of architecture, there are 5 Haveli in the city which is famous out of this must-visit are:
Patwaon Ki Haveli
Nathmal Ji Ki haveli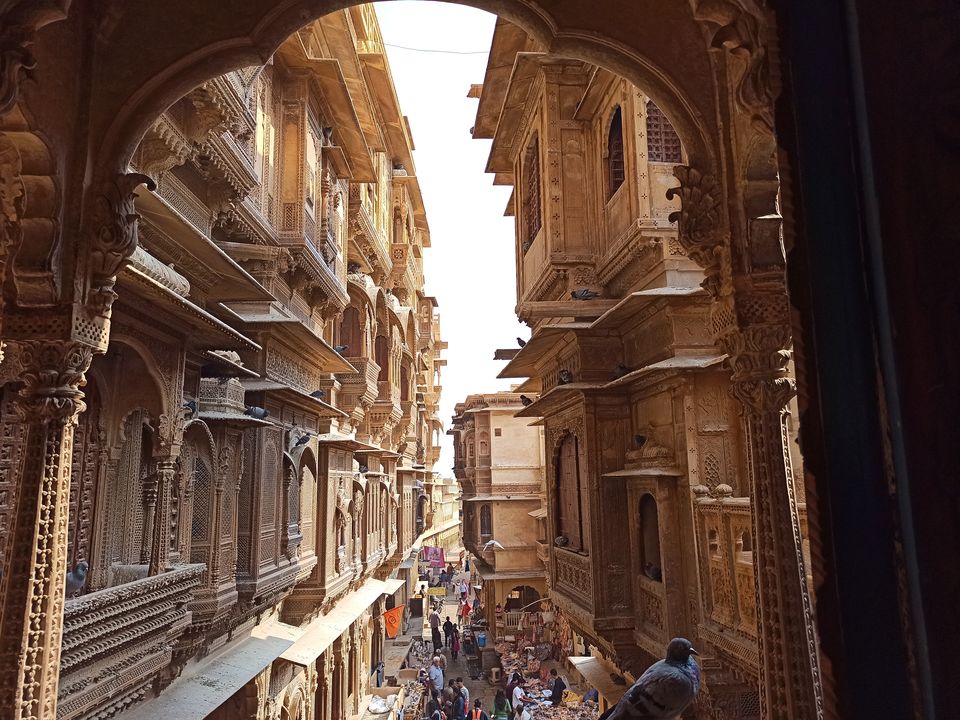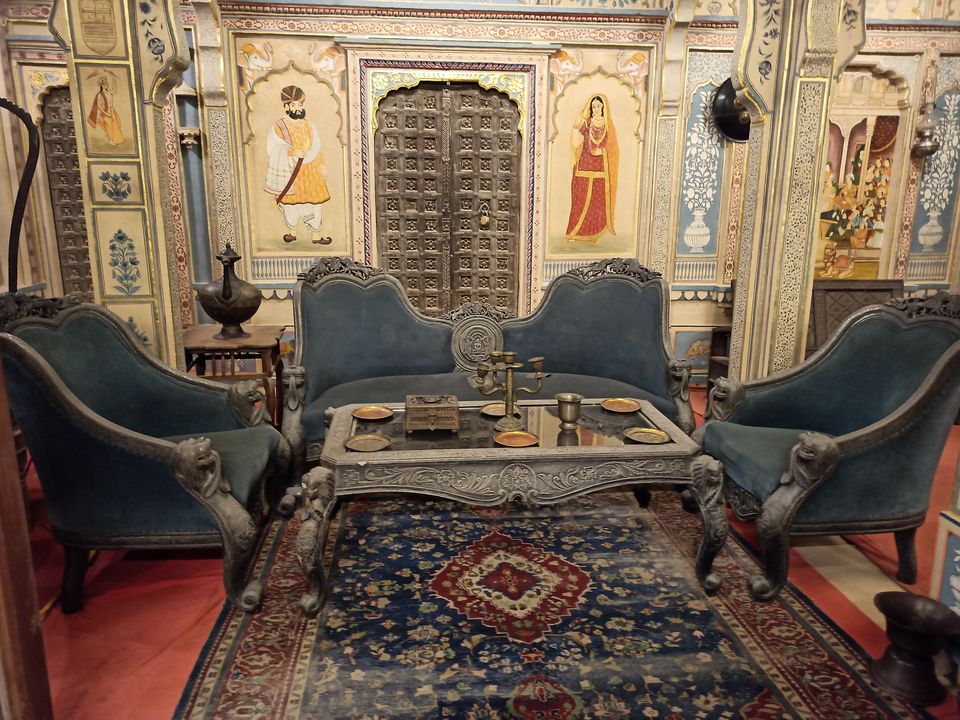 After visiting these places have lunch and based on your convenience you can rent a bike or a book a package online which is recommended because on the spot the price is high. For the best rental service, I have mentioned contact detail at the end. At this time book a camping package also for sand dunes where you will stay for a night with desert safari the best service camper I have mentioned detail below.
Leave the city of Jaisalmer as soon as you finish the above booking and move towards
4. Kuldhara:
Kuldhara is an abandoned village. Established around the 13th century. It was abandoned by the early 19th century for unknown reasons, possibly because of dwindling water supply, or as a local legend claim. Over the years, Kuldhara acquired a reputation as a haunted site, and the Government of Rajasthan decided to develop it as a tourist spot in the 2010s.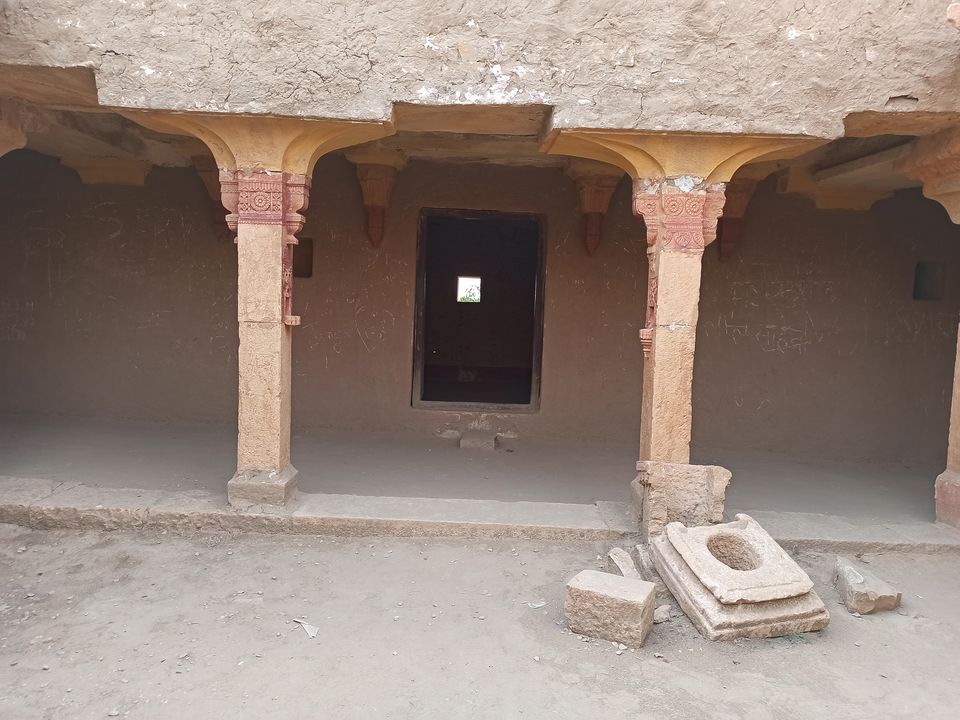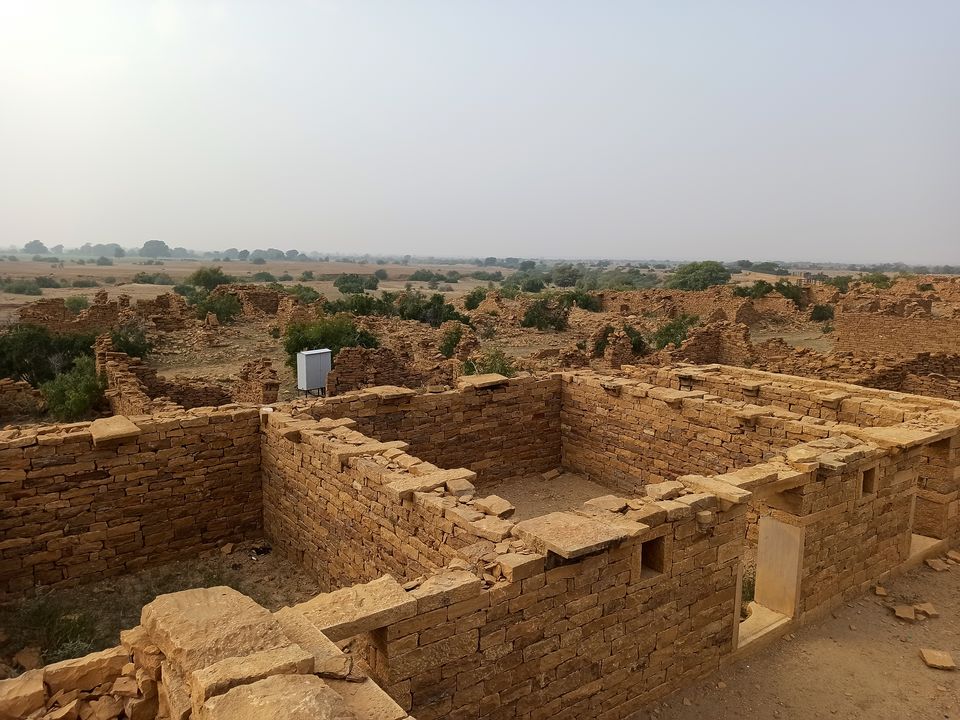 Move towards your camp where you are welcomed and gives you a separate tent for a stay. There is an option of on camp or on dunes stay, wherein on dues you will camp at the dunes in a camping tent but it's dangerous and costly too. Make sure that you book a camp with a jeep ride along with a camel.
I advise you to reach your camp by 4 PM, after fresh up they take you for a jeep ride in dune( Book a ride with seat of 4, not more than that to experience a real Jeep ride), then they take you for a camel ride, at last, they leave you at a sunset point where you can take pics and enjoy the sunset. After this, there will be again a short Jeep ride and back to camp. Where they welcome you by a traditional Rajasthan style, followed by snacks, cultural programs, and fire camps. For dinner, they serve traditional Rajasthani thali, if your option they also provide DJ night and have a nice sleep.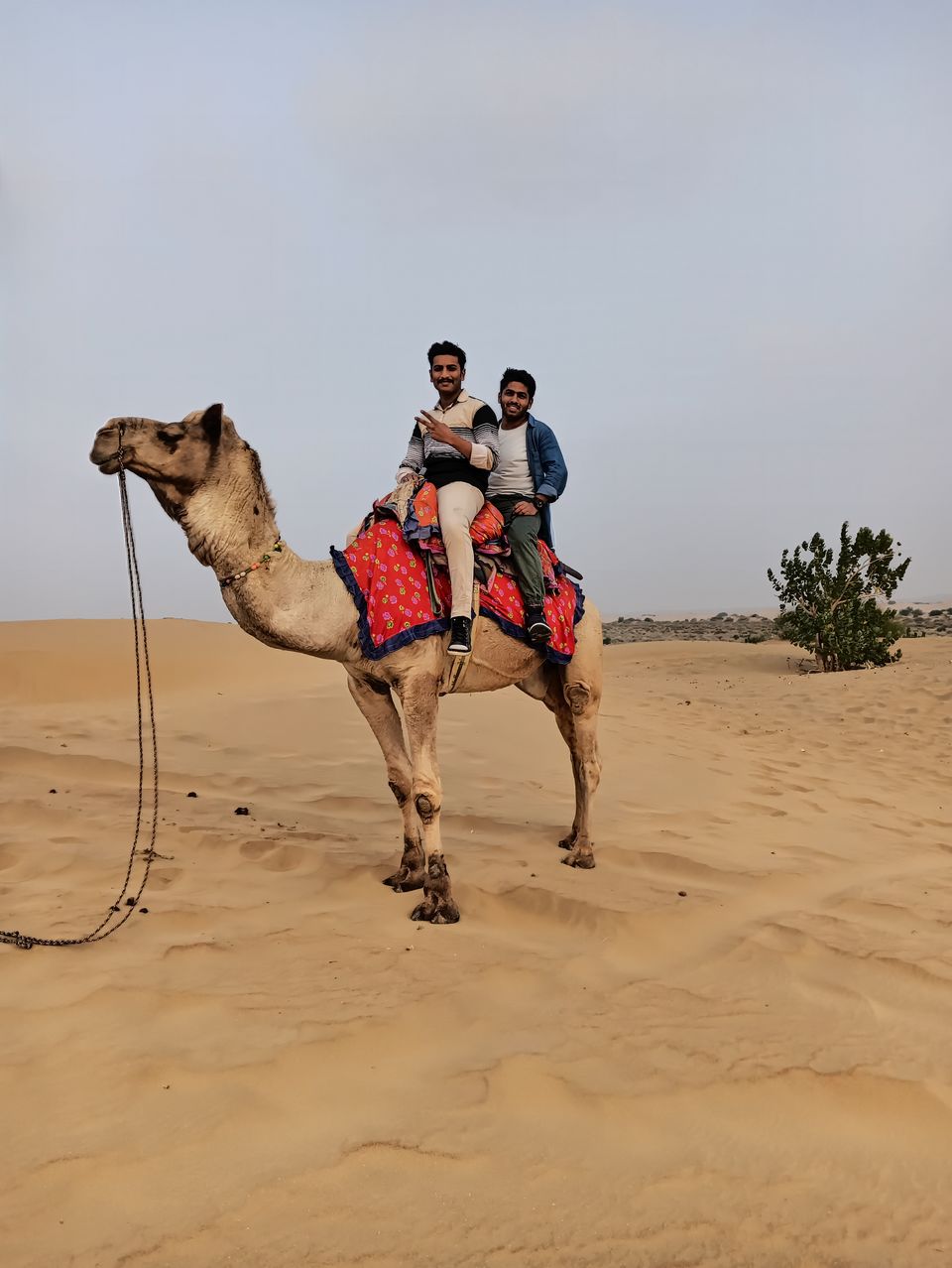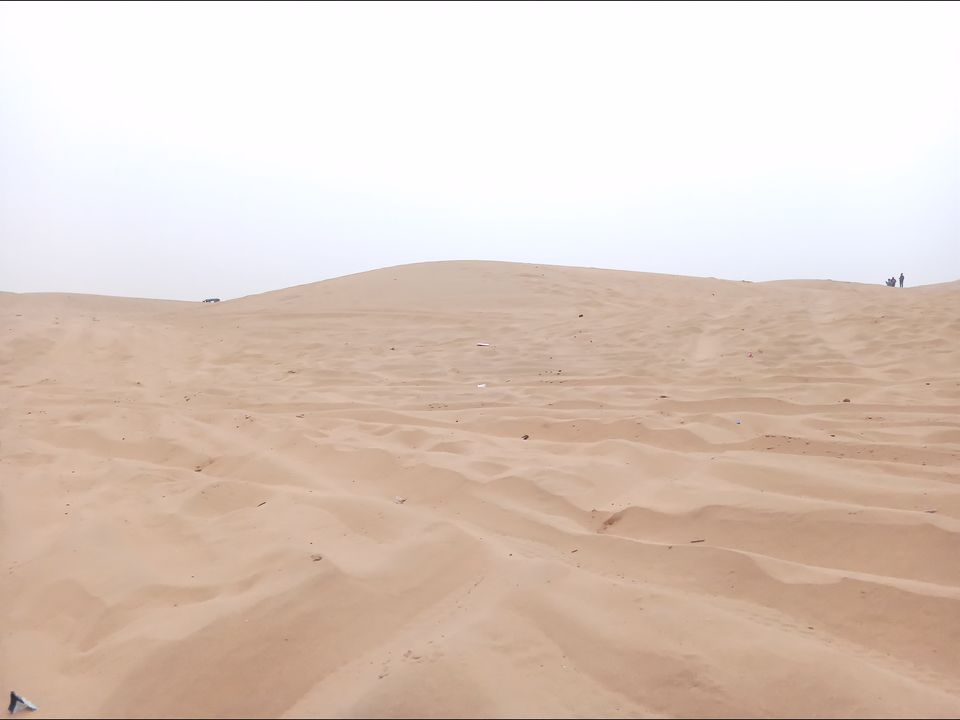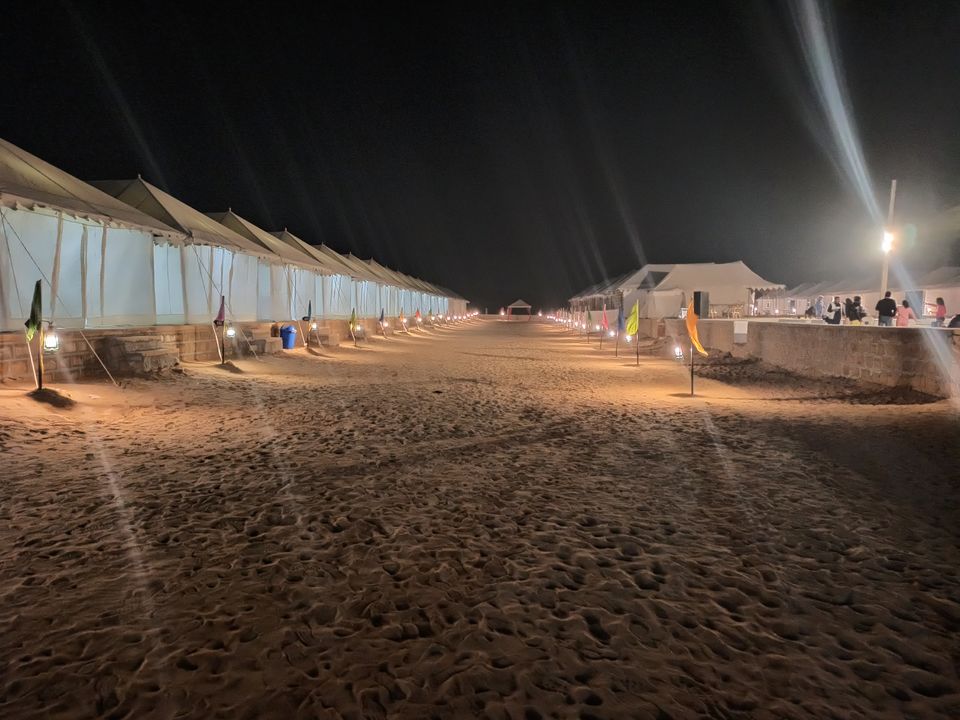 Next day be ready to leave a campsite by around 9 after your breakfast, this day where you travel a lot towards the border where we can visit three places, during traveling you come across a many windmill park and desert dunes where you get good scenery if your lucky you come across the forest deers as well.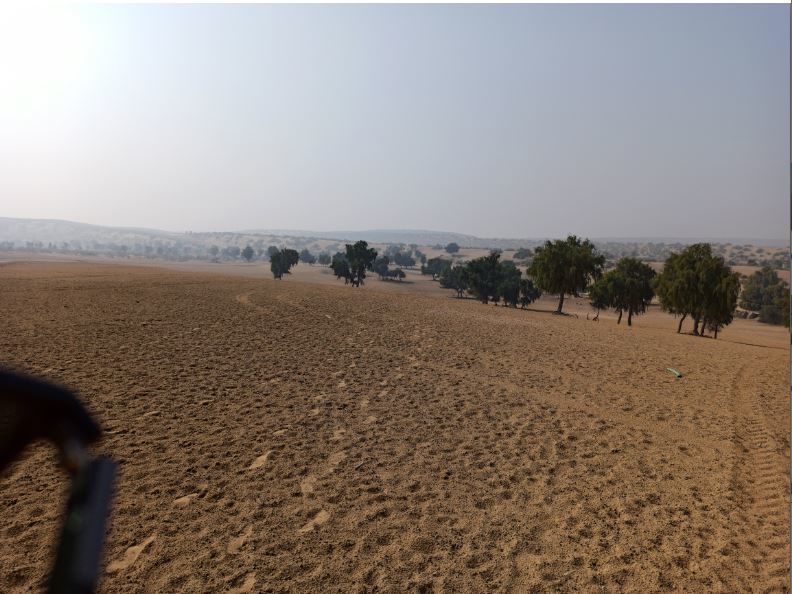 Day 2
1. Tanot Mata Mandir
Situated 120km North West of Jaisalmer city is Tanot in Thar Desert of Rajasthan. You will find dunes all along with small bushes. You can see herds of sheep & goats on the way. Beautiful landscape. Total desert. It is very near to the Pakistan border and also close to the battle site of Longewala of the Indo-Pakistani War of 1971. Last civilian point in India on the border. Tanot Rai Mata Temple is an old temple with a history of India Pakistan war of 1965. Hundreds of shells fallen here did not harm the temple. Some bombs are on display at the temple. Maintained & Managed by Border Security Force of India. Keep food & water with you. Very few populations.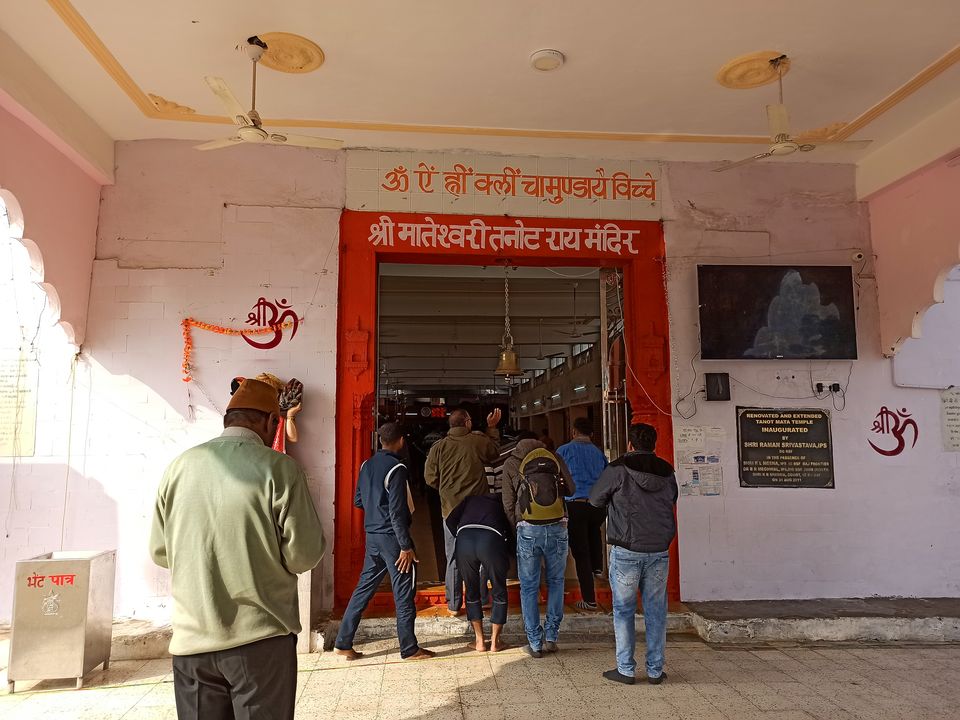 2. Indo - Pak Border:
If you have a political contact you can get permission to visit an Indo-Pak border, and if you don't have contact then also you can get permission from a BSF head office Jaisalmer one day before by providing valid documents, but most of the time you won't get normal permission. Once you get permission from Jaisalmer's office you can contact a BSF point near the Tanot mandir where they issue a pass to see the border.
3.longewala yudh sthal:
This the place where the Battle of Longewala took place (Famous Border movie is on this war), this place as an a museum to give a enough details about the war, audiovisual short movie which narrates the story of the Longewala war the place also displays the captured tanks and jeeps of Pakistan and also destroyed once.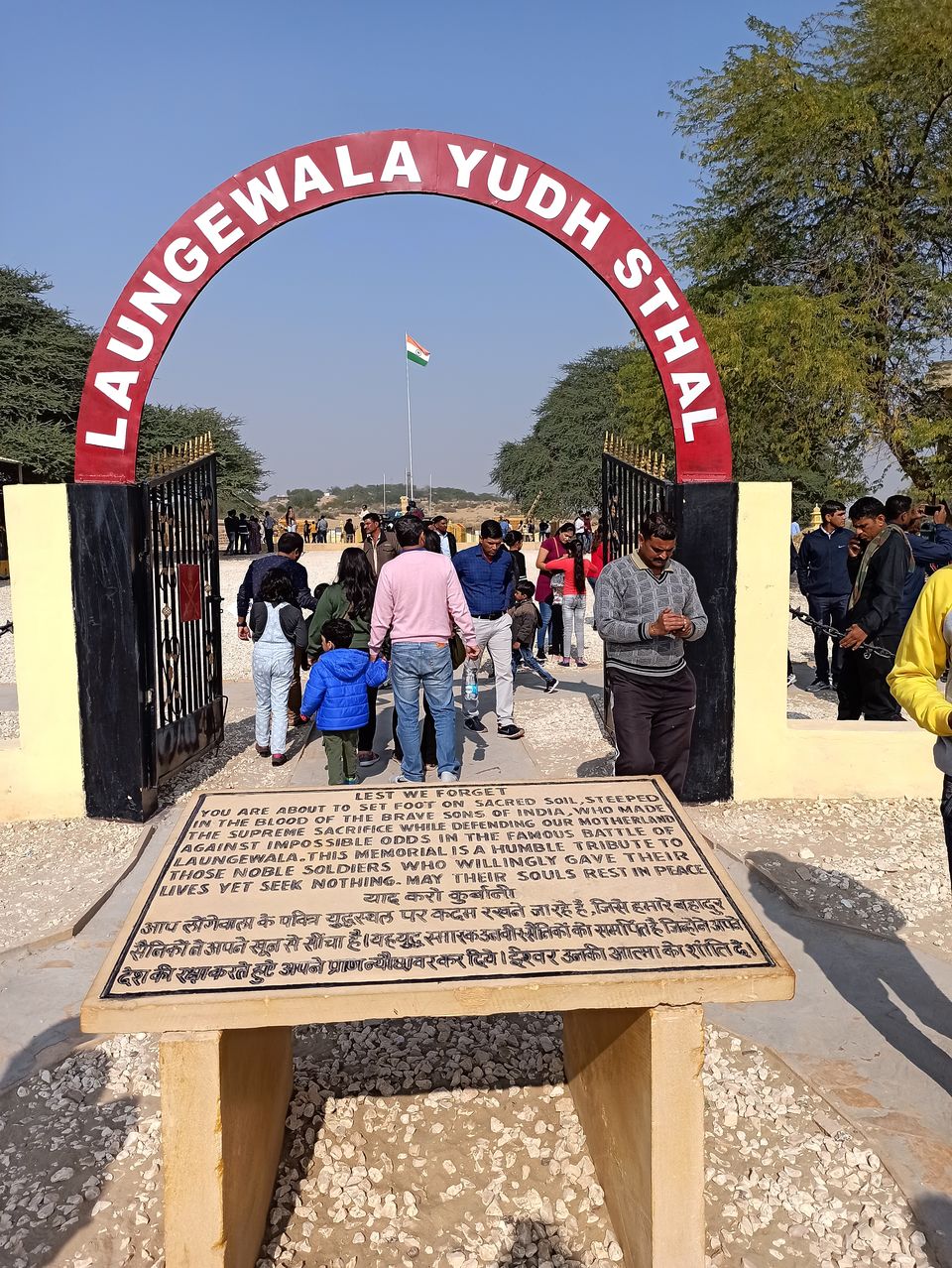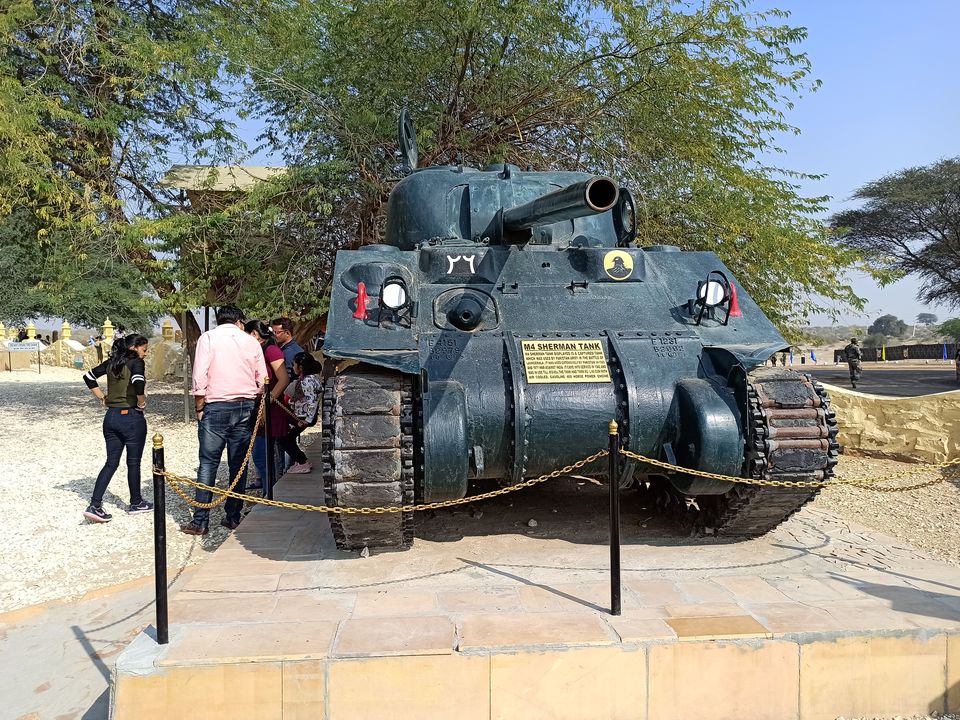 This above three-place may be far for visiting but it is worth it if you are an explorer. After this head towards the Jaisalmer in between have your lunch at the Ramgarh village.
During the way towards the city go to the Bada Bagh, make sure you reach there by 5 PM. If you are early by 2 hours you can go and visit a Jaisalmer war museum which is 10 KMs from the city towards Jodhpur. Because in Bada Bagh you get to witness the best sunset.
4. Bada Bagh:
Bada Bagh, also called Barabagh (literally Big Garden) is a garden complex about 6 km north of Jaisalmer on the way to Ramgarh. Bada Bagh is situated on a small hill. The entry to Bada Bagh is from the bottom of the hill. The first row has a few cenotaphs. There are many more cenotaphs, which are accessible by climbing the hills. The cenotaphs are of different sizes and carved of sandstone. There are cenotaphs for rulers, queens, princes and other royal family members. Each ruler's cenotaphs as a marble slab, with inscriptions about the ruler and an image of a man on a horse.
In the evening you can witness the beautiful sunset.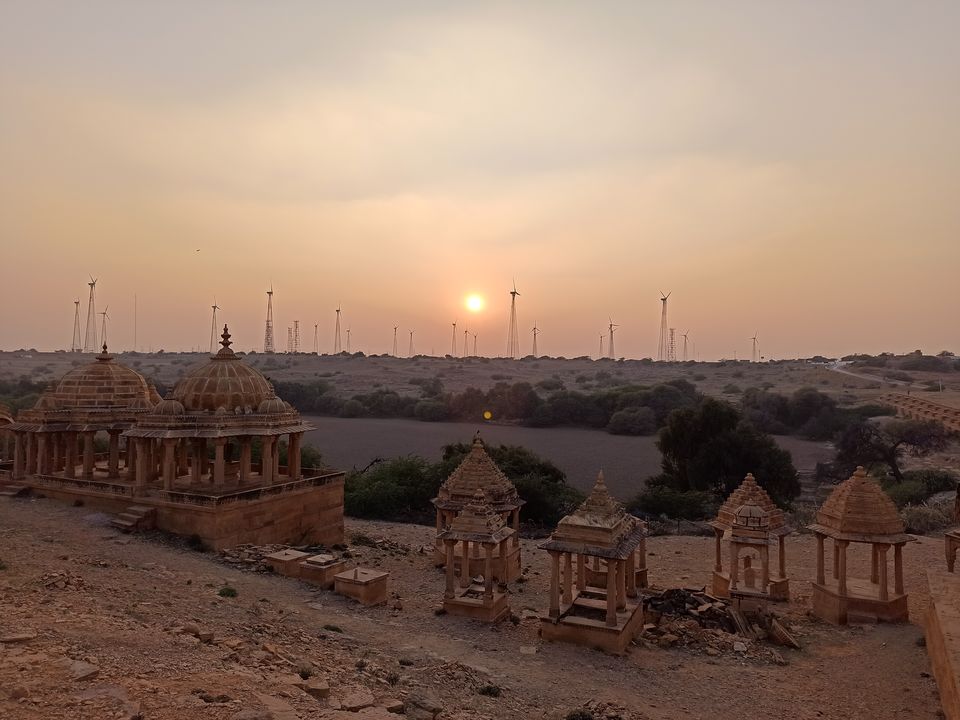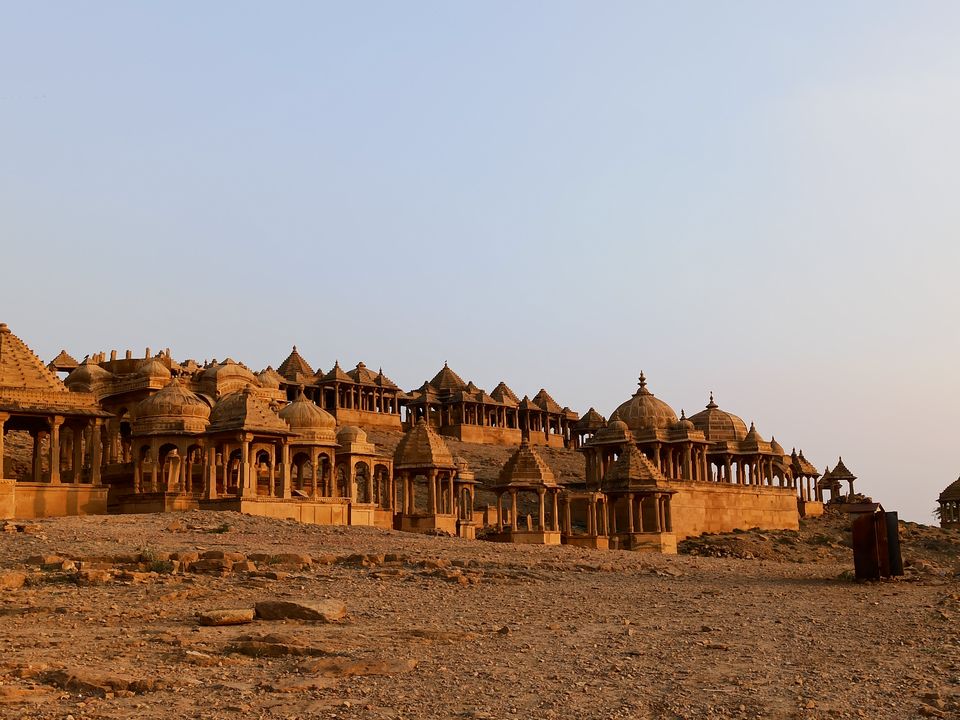 After this you can move towards the city, this doesn't end here.
In the evening start Jaisalmer exploring tour, by eating the local street food and enter the fort which gives you an amazing nightlife of a living fort. Now you start your shopping in the fort and move towards a canon view point where you have a café for your dinner and can sit at the edge of the cannon also a fort and be amazed by seeing the city at night.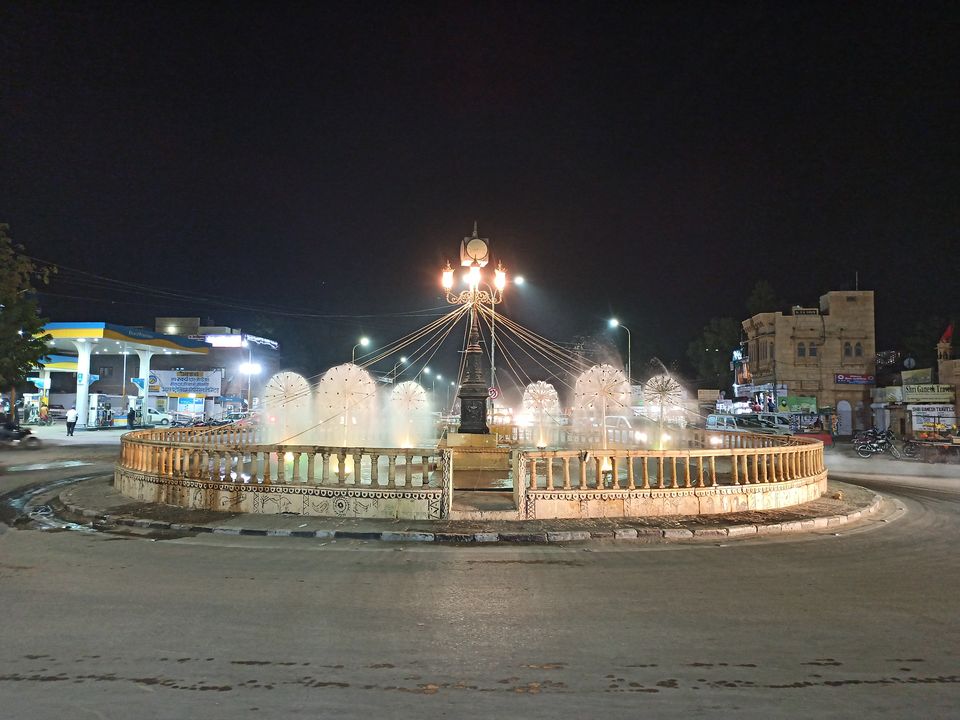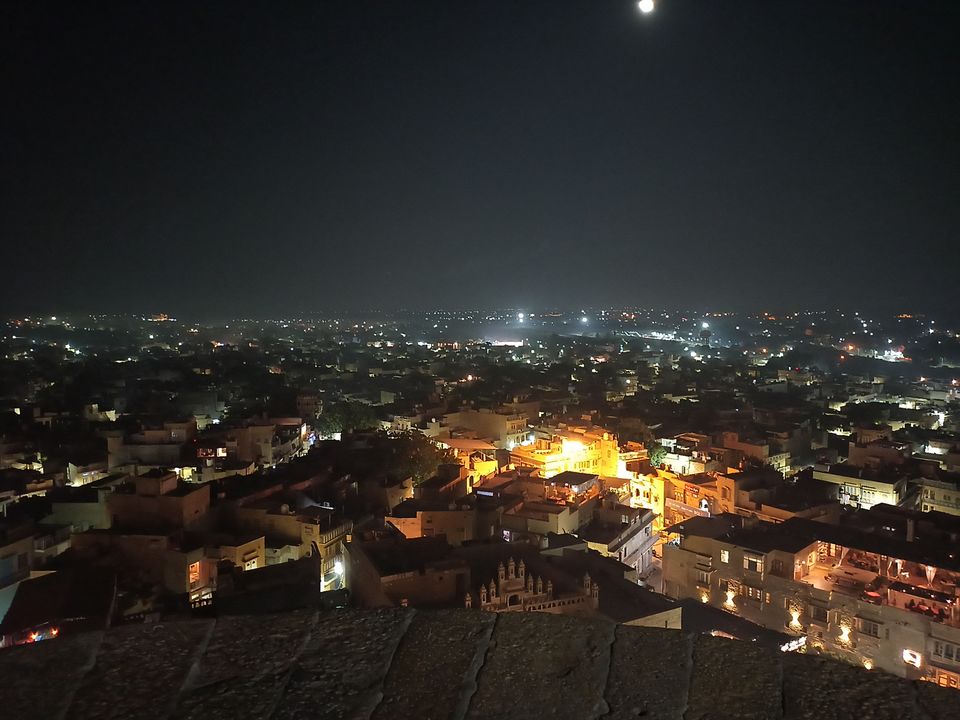 By this, you can end your 2 days full trip to Jaisalmer.
Some of the other activities that can be done in Jaisalmer is Parasailing.
I have mentioned the below contacts where they provide the best services in Jaisalmer. India Bikes & Tours, Peeyush Khatari: +91 8946835070 Desert Dream Royal Camp : +91 8107069921, 9742377973