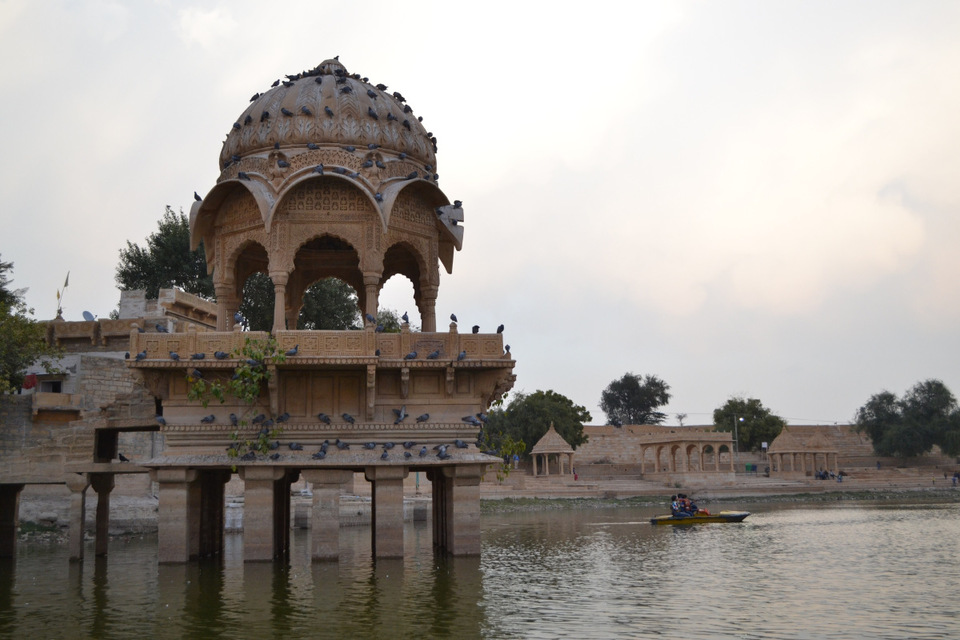 This beautiful man-made reservoir, known as Gadisar Lake is in the golden city Jaisalmer in the Rajasthan State of India. Surrounded by banks and temples all around, it is a picturesque location. It is one of the main tourist attraction.
Visit this scenic place to spend your evening watching the sun as it goes down,giving its final goodbye kiss to the sky with a promise to return next day and embracing the sky with its orangish streak. The beautiful reflection of the sky make this lake more enchanting. The bells of temples, the calmness of the flowing water and the rustling trees is a sight that one can only feel and the serenity it offers can be describe only by poets in their poems. I will not do the justice even if I try hard to describe it.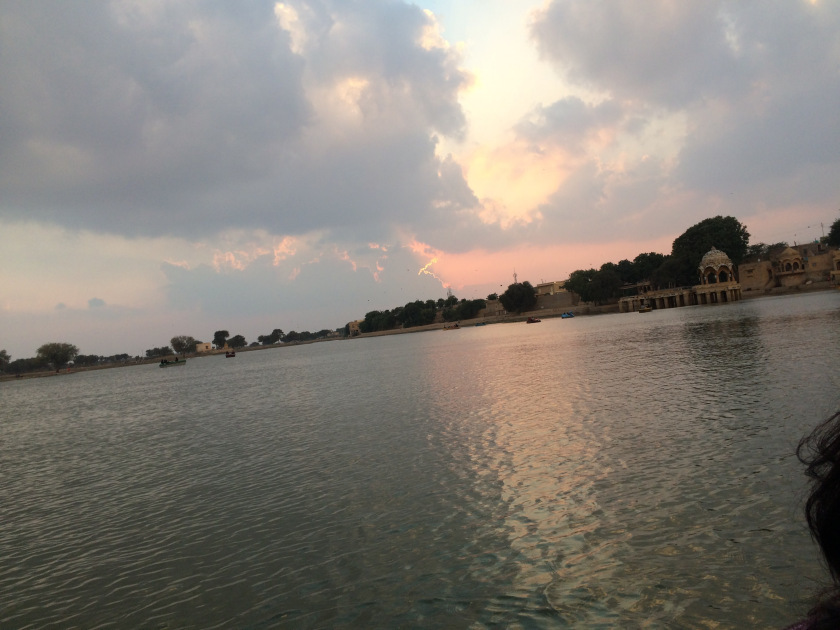 There is a boating facility available so you can easily take a tour of the lake in a boat, capturing the beauty of the nature to admire it later and to add in your memories through pictures.
There are no food stalls around but many road side shops. You can get your souvenir from there. Don't forget to bargain as there is a lot of scope to do it. The souvenirs are very highly priced.
This beautiful lake was built by the first ruler of the Jaisalmer city, Raja Rawal Jaisal. It was built with an objective to fulfill the water requirement of the city.
-- A person with a traveler soul. Wanderlust!!