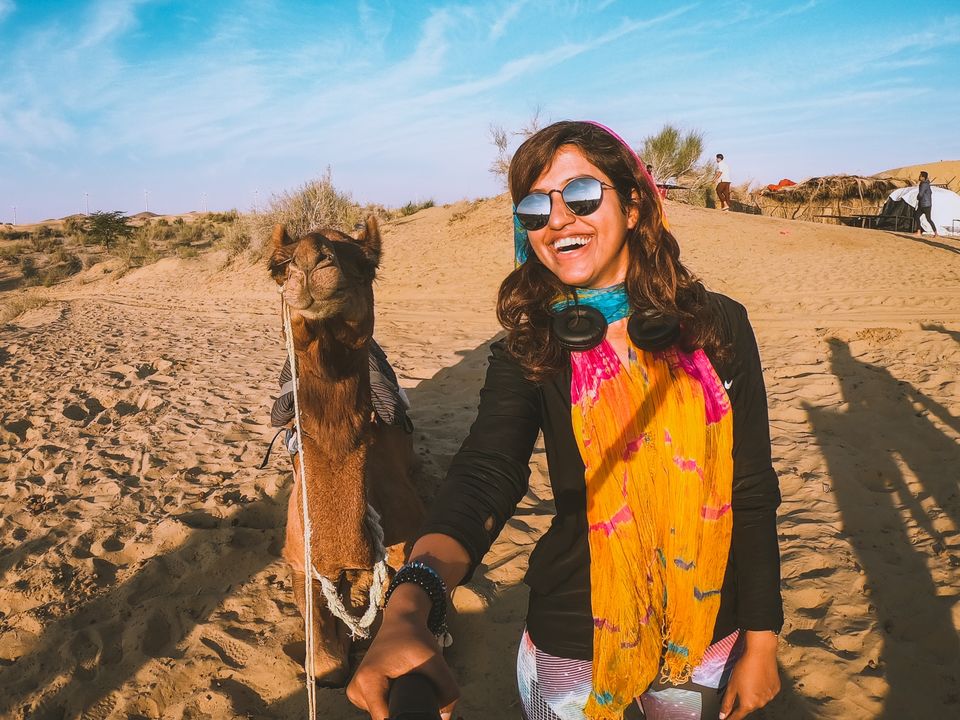 After my Jodhpur trip, I decided to visit the very famous golden city of Rajasthan i.e 'Jaisalmer'. Jaisalmer is a former medieval training centre also known as "Golden City". People call it golden city because of the desert area and because of the very famous yellow sandstone architecture. The interesting part about this place is that it is still very culturally rich and it has maintained its golden colour till yet, people still use this sandstone to build their houses and the best part is the more you touch this stone, the more it shines. They still believe in the Haveli culture. Apart from that, hospitality in Jaisalmer is very amazing. People might welcome you with either Chai, Kachori or Poha.
My Stay in Jaisalmer: I have spent 3 nights and 4 days in Jaisalmer including a one night well spent in the middle of desert, one night in this beautiful property of Moustache Hostel, which gives you the royal feeling of Jaisalmer and one night in the beautiful and royal property of Moustache 'Hamari Haveli', it is a proper haveli where you can get all the royal treatment by the people and the vibes of this place.
Best Time to Visit: October to February
Places which you should not miss: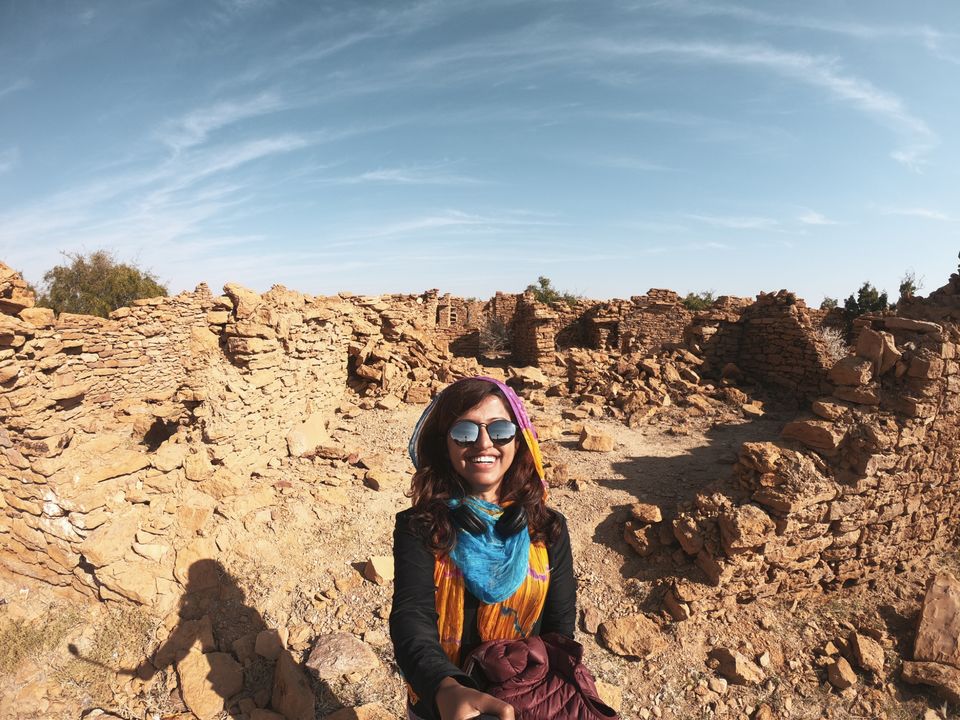 Kuldhara (An Abandoned Village)
Kuldhara Village is in the Jaisalmer district of Rajasthan, which was estabilished in 13th century by Paliwal Brahmins, got abandoned in 19th century for unknown reasons, some people say that it got abandoned by because of drought reason or some say that it got abandoned by earthquake, but the funny part is presently it has a reputation of a haunted place. It is an abandoned village in the middle of nowhere.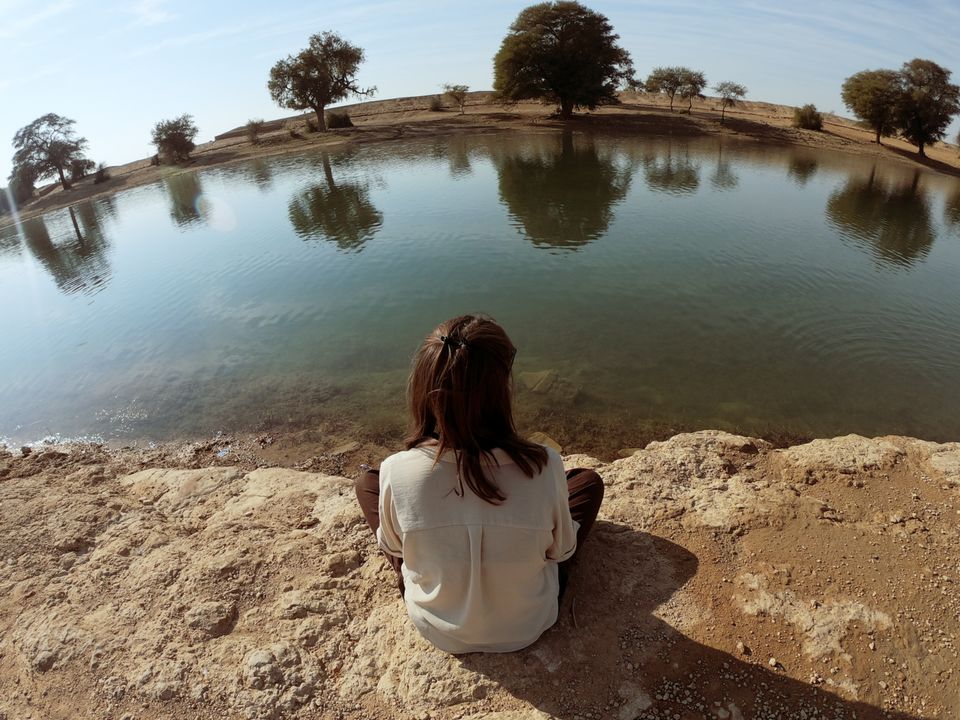 Oasis
One of the most beautiful things to observe in Rajasthan is these man-made oasis. Isn't it a miracle that in the middle of desert when you find a water source that too very clear? This thing has realised me that earlier the kings were too smart and concerned for their people so they used to build such creative water resources, which people are using till date.
Night Sky Gazing in The Desert
It is a must thing to do if you are in the Jaisalmer, don't forget to go for a desert safari, you can avoid taking Camel rides but you should go for a camping in the desert. Sunsets in desert are really beautiful and colourful and the more beautiful than sunset is the night sky, the sky full of stars, I would suggest you to visit around when there is no moon so that you can see all the stars clearly.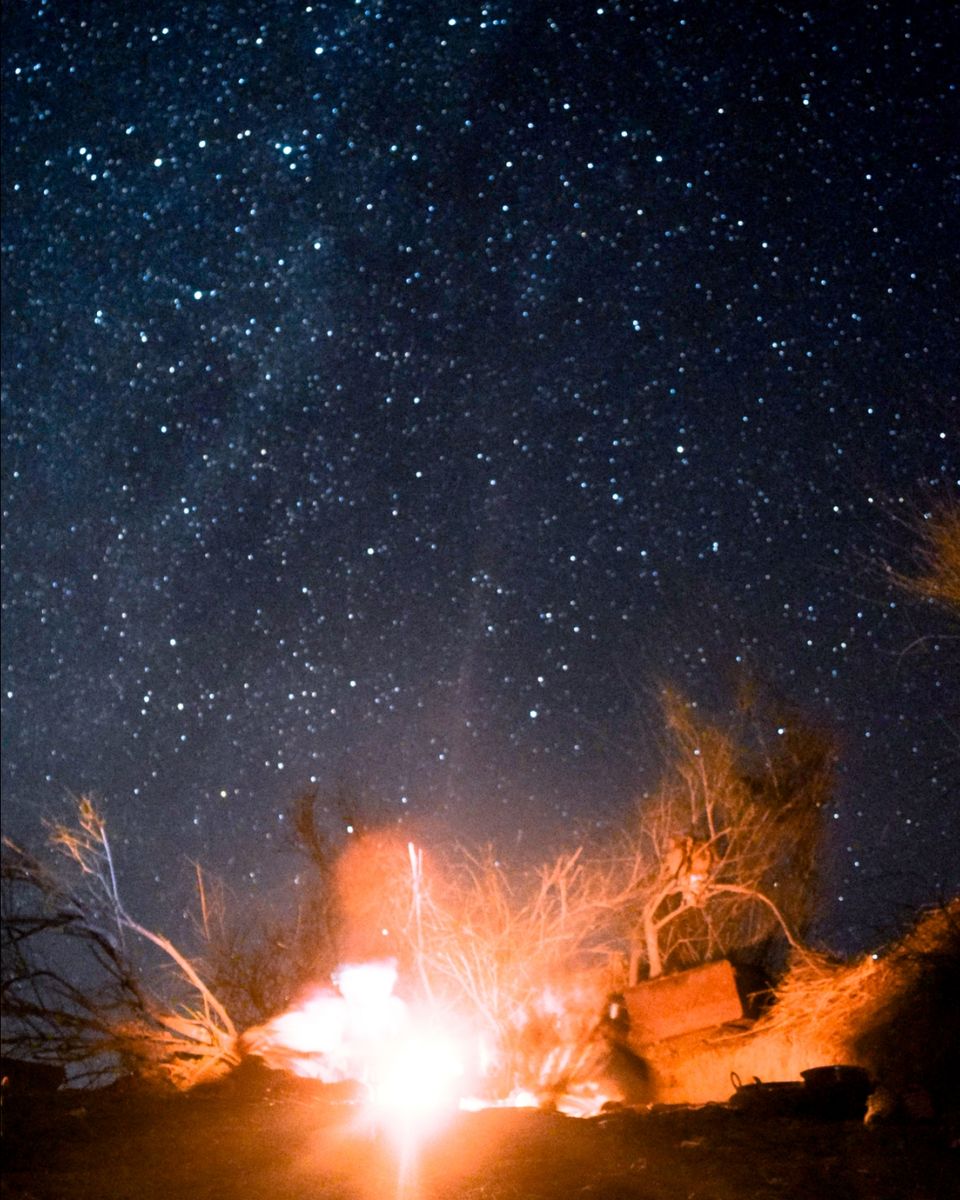 Nathmal ki Haveli
This 19th century haveli was built by two architect brothers, who designed their sections independently. It is privately managed and only one part is open for tourists and one part is where still one family lives. The carvings of this beautiful haveli is really beautiful and all the technical details will give you an idea how smartly earlier people used to design this place.
Patwa Haveli / Patwon ki Haveli
One of the finest havelis I have ever been, it has 5 different sections or you can see that the king designed it for their 5 sons. Again this haveli is also privately managed so the price of a ticket is 100 INR. You can find a good amount of paintings and mirror-works on the wall, their antique kitchen stuff, their clothes as well as their weapons in these havelis. You can hire a guide for this haveli which can provide you all the details about the lifestyle of these royal families.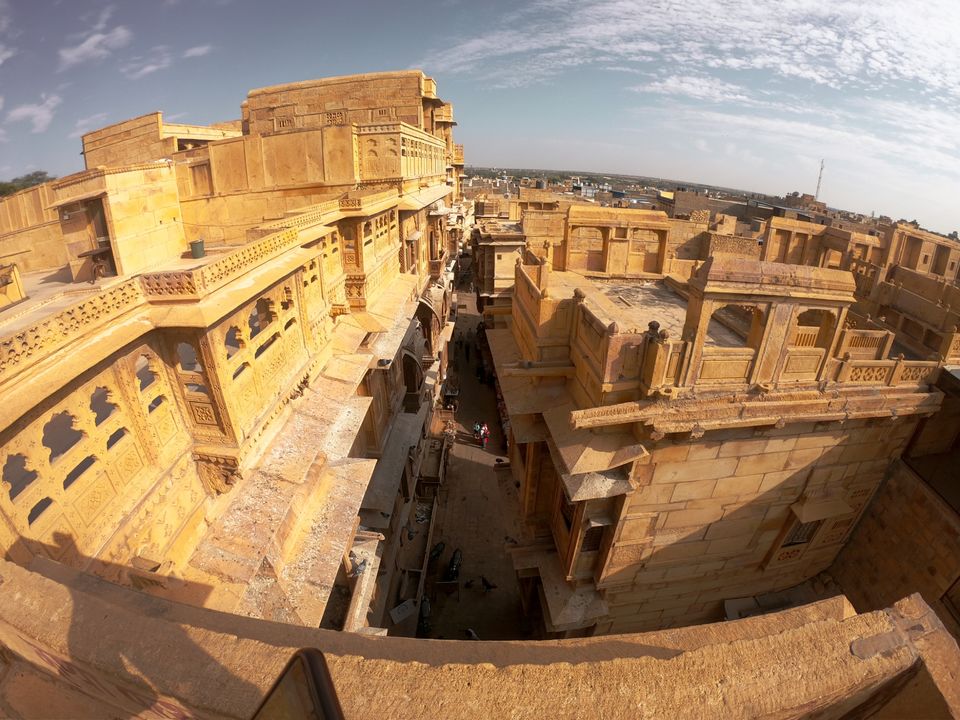 Salim Singh ki Haveli
The technical details of this haveli is definitely my favorite. It was built in 1815 by Salim Singh, the prime minister of the kingdom when Jaisalmer was the capital. This mansion was not created with the help of cements and mortar- the stones are connected with the strong iron rods. The entire architecture of this mansion is inspired by the dancing peacock. It is one of the most ambitious constructions of its times.
Sonar Quila aka The Golden Fort
It is one of the very few "living forts" in the world. Jaisalmer Fort is the second oldest fort in Rajasthan built in 1156 AD by the Rajput Rawal (ruler) Jaisal. You can see a market, houses even traffic in this fort along with the museum and the equipments. It takes 2 to 3 hours to explore the museum and another 2-3 hours to explore the fort.
Bada Bagh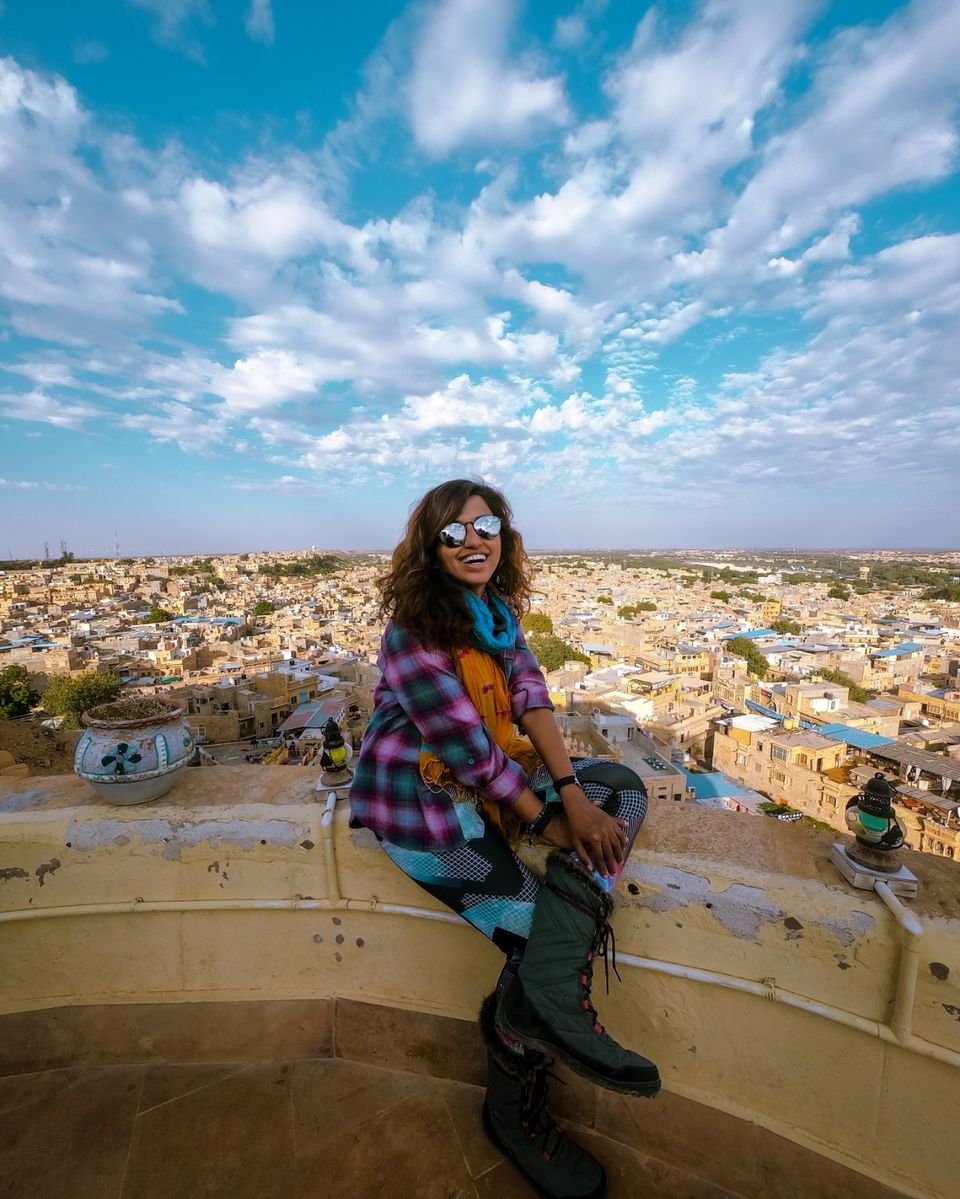 I wanted to go this place because I had already seen this place in this song called 'Zihaal-e-miskin- by Lata Mangeshkar. Bada Bagh means Big Garden, it is a actually a big garden cover with cenotaphs or chhatris of Maharajas of Jaisalmer starting with Jai Singh II. It is a beautiful histrocial site, if you want to know more about the history of Jaisalmer and its kings.
Distance: 7-8 kms from Moustache Jaisalmer
Vyas Chhatri
Vyass Chhatri is also a cenotaph but it is a Rajasthani-style sandstone cenotaph of the sage Vyas, who wrote the Mahabharta. I would suggest you to visit this place during sunset as it looks really beautiful that time of the day. Its closing time is 6 pm so reach there before that to enjoy the beautiful view. It is not that very far from the Moustache Jaisalmer so one can walk for 15 to 20 mins to reach there.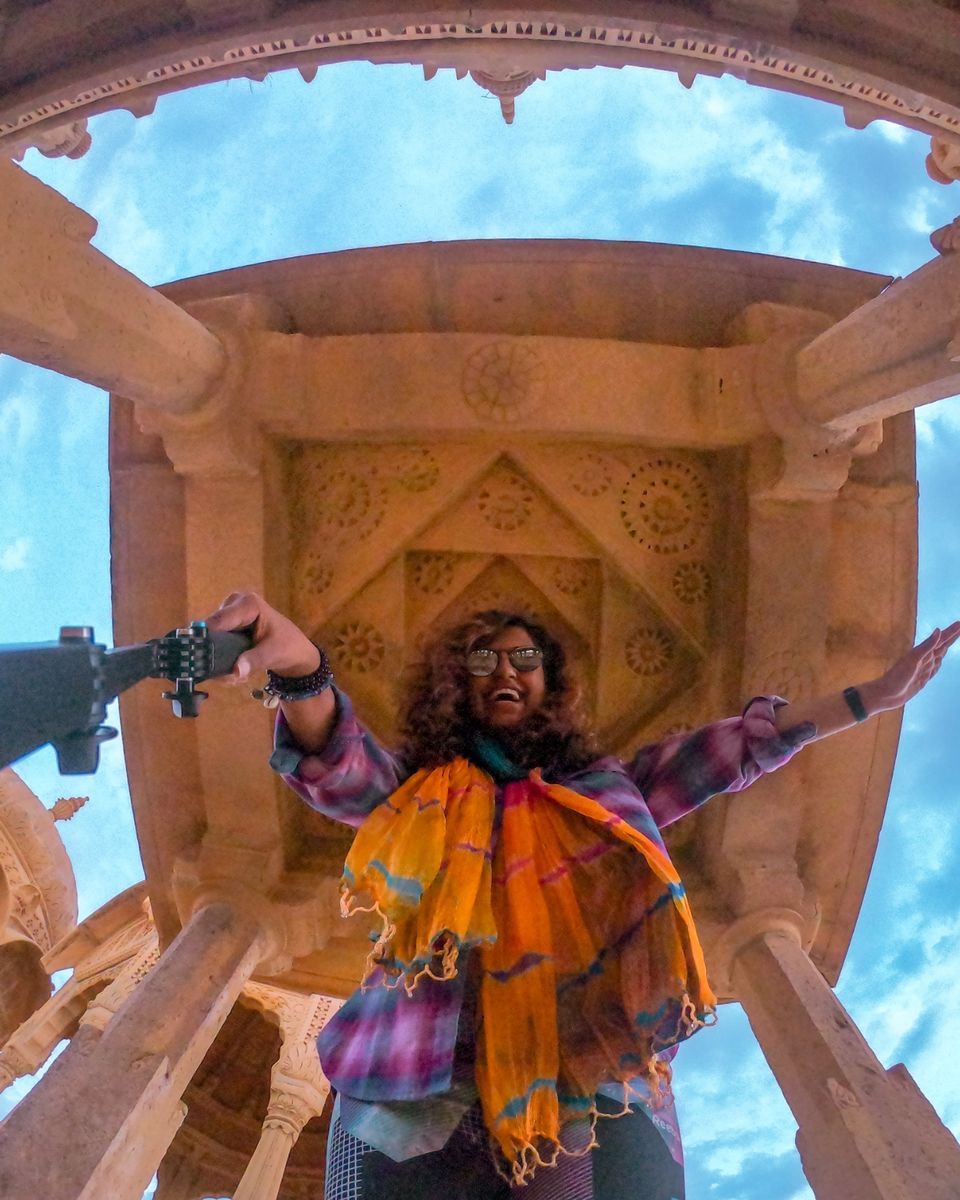 Gadisar Lake
This lake was artificially built by the first Maharaja of this city- Raja Rawal Jaisal, it is a man made lake connected with Indira Water Canal(presently) so it never dries up, he built this lake for all the people of his kingdom so that they don't need to face water scarcity. The best time to visit this place is during sunrise as it looks really beautiful during that time. It has its own historical and cultural value, it has temples and shrines on the ghat of this lake.
That's how I have enjoyed my time in Jaisalmer, do let me know if you have been there and what did you like the most in Jaisalmer? After Jaisalmer, I visited one of the most and famous places of Rajasthan, stay tuned for my Rajasthan Road Trip Series 5th and the last part.