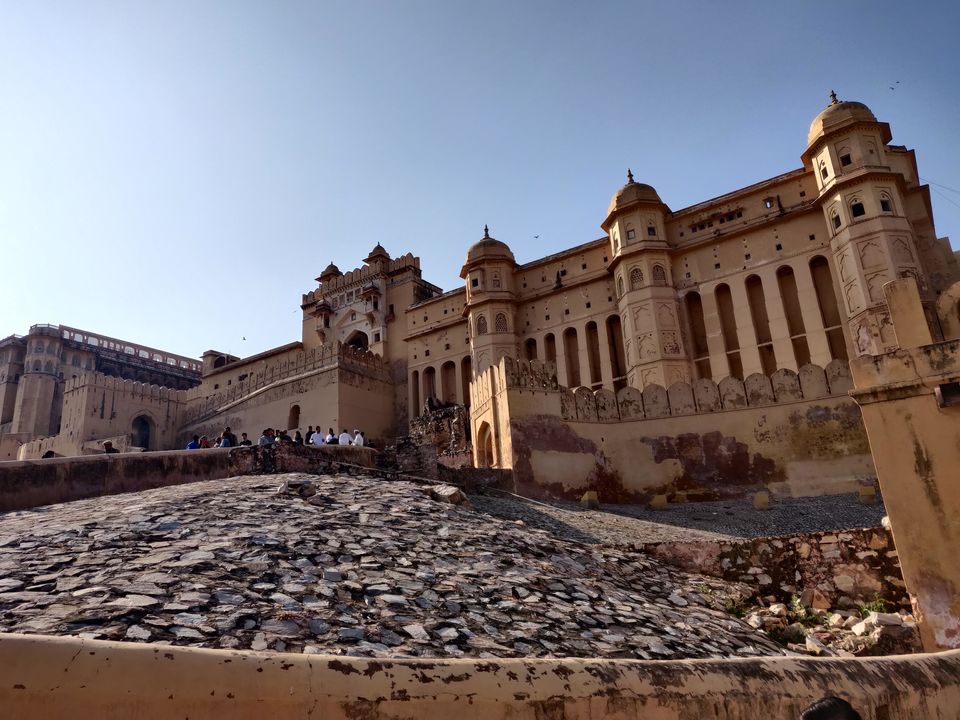 So yes we are back from an amazing Rajasthan trip and I must say I was never this awestruck ed with any other place as much I am this time. Maybe it is my lack of awareness about the cultural heritage of Rajasthan that i didn't expect it to be so awesome. And in a way you cannot blame me, because from our school days we have been shown pictures of Rajasthan in association with a desert, all dried up patch of land on earth. I agree it was wrong on my part to have never tried and studied a bit about the place on my own.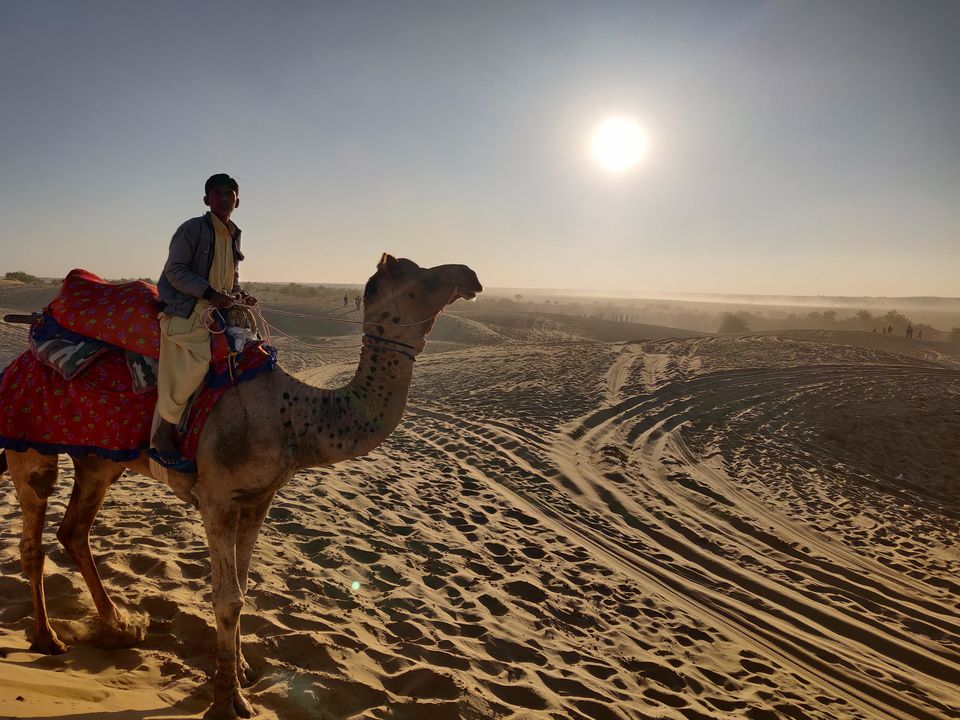 I must say, if you have a same image about Rajasthan, you are sure going to get a surprise. A very pleasant one at that.
Now about this trip: This was a round trip from Mumbai without flight, covering all the major cities in Rajasthan. Mumbai-Mt. Abu-Udaipur-Ajmer-Pushkar-Jaipur-Jaisalmer-Jodhpur-Mumbai. All these place were cover by either travelling by train or bus, for intercity commute.
Rajasthan as we found it to be: A city with an illustrate list of palaces, lakes, deserts, temples and what not. Palaces here are definitely going to make your mouth go wide open in admiration. I have seen palaces before but in the state of Maharashtra and Karnataka, but the ones which you find here are far different in terms of architecture, maintenance, how it is celebrated as a part of the cosmopolitan city instead of treating it has a ruin.

It is really a commendable effort at display by the government, archaeological department and the royal family, to maintain the glory of the Palaces from centuries. These Palaces are so enormous that sometimes it gets difficult for the mind to comprehend if this is a reality or a fairy-tale land. And mind you i am not exaggerating even a bit. Such is the grandeur and glory of the cultural heritage at display in Rajasthan.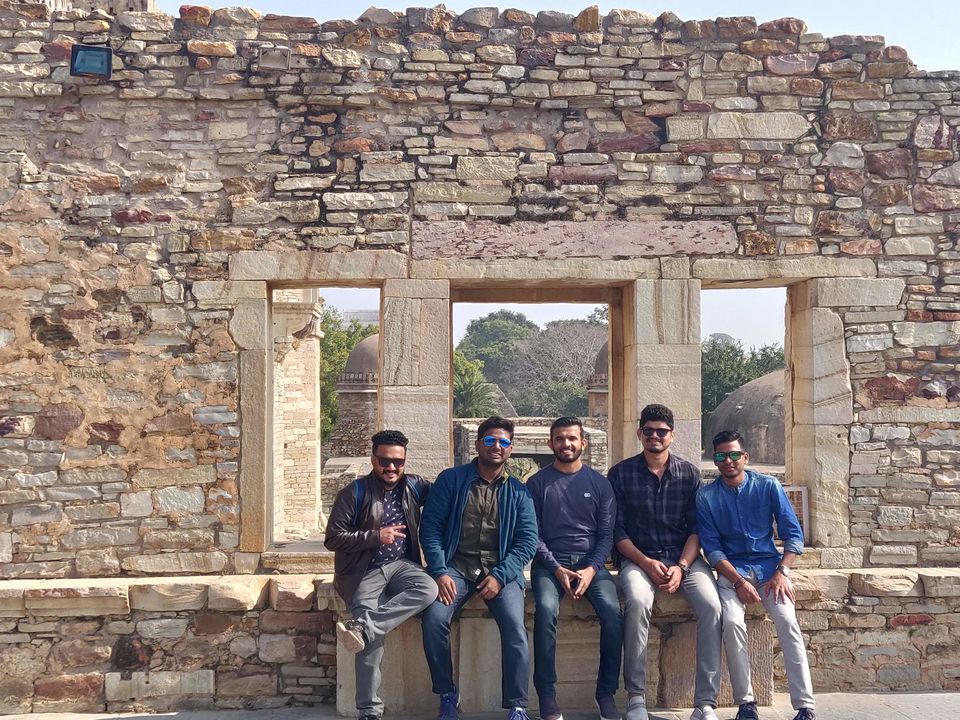 Now let us dive deep into how this trip unfolded for us, our day-wise encounters, our personal favorites and the out right avoidable spots. This trip was very different from the ones we are used to taking. Here nothing was pre-booked apart from the train from Mumbai -> Mount Abu(Aravali Express-19707). This was an over night train journey and took 12 hours to reach Mount Abu.
Mount Abu
We sure had high hopes with this place, because we were starting out on our trip and this being our first destination. We initially had a plan to take a room and freshen up, but soon realized it going to be a time consuming affair. So we bargained with a taxi driver who agreed for 2k bucks covering 2-3 spots in Mt Abu and dropping us at a bus stand where we can find buses plying to Udaipur, which is a good 4 hours drive away from Mt Abu.

We reached at night and decided to call it a day after dinner, as we were tired of hectic traveling whole day long. For the next day we bargained with our hotel owner for a cab to take us for sightseeing.
We started our day at 9am and had the comfort of an AC 6 seater. The spots we covered in Udaipur were Lake Pichola - Gulab Bagh - Fateh Sagar Lake(Nehru Garden) - Saheliyon Ke Bari - City Palace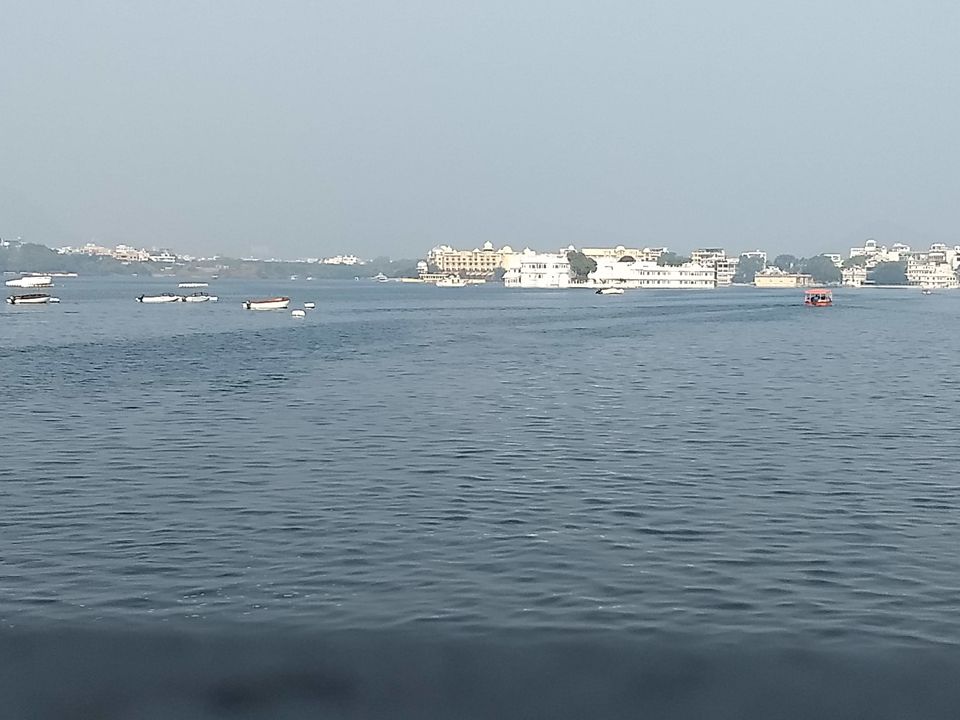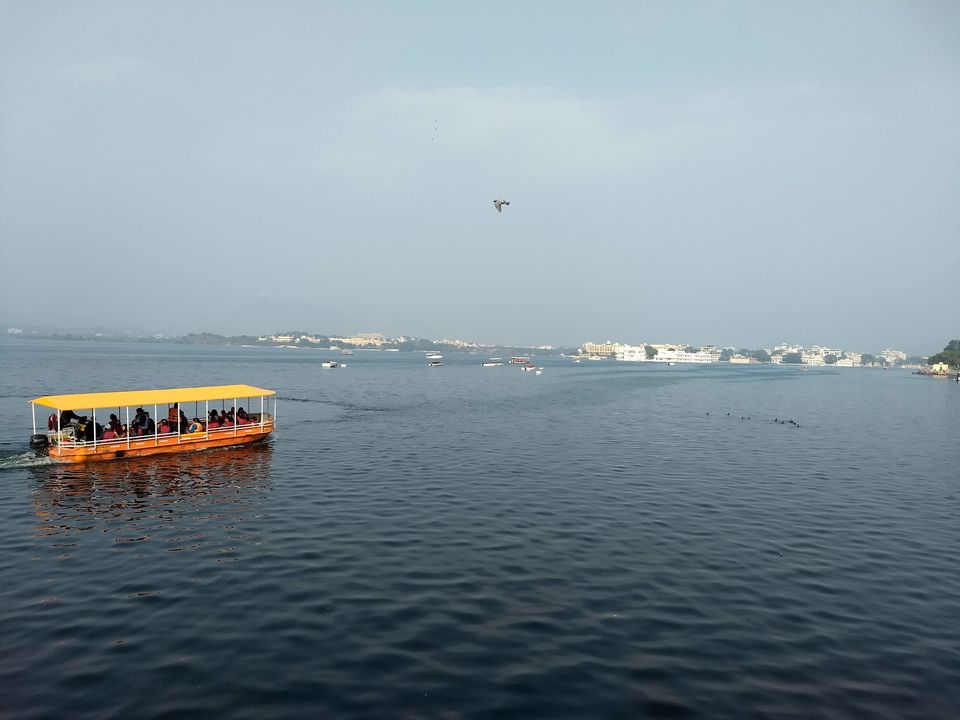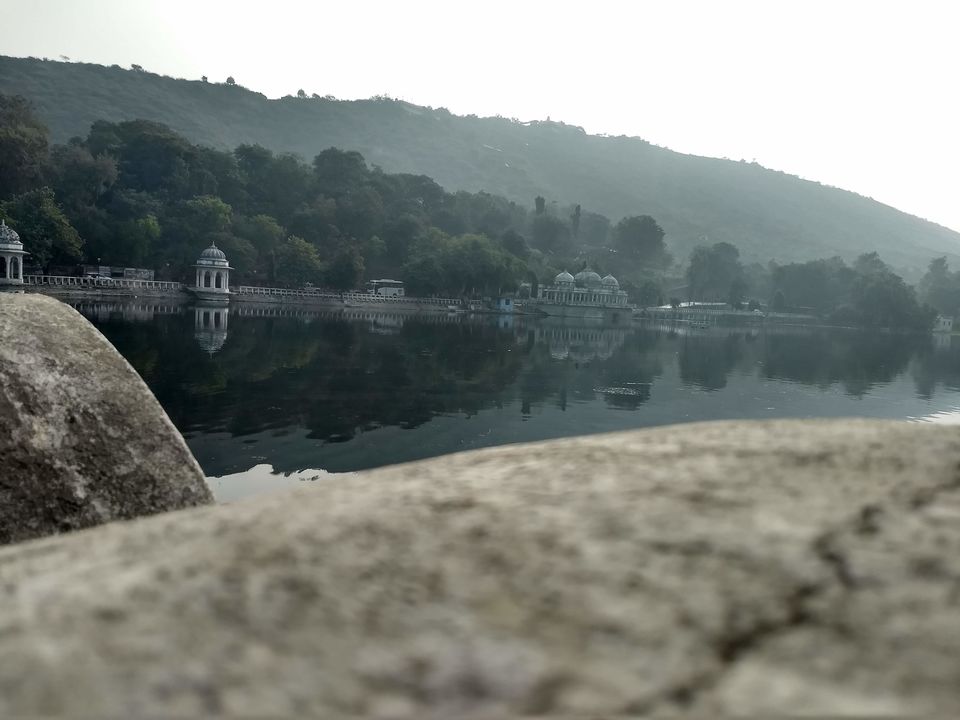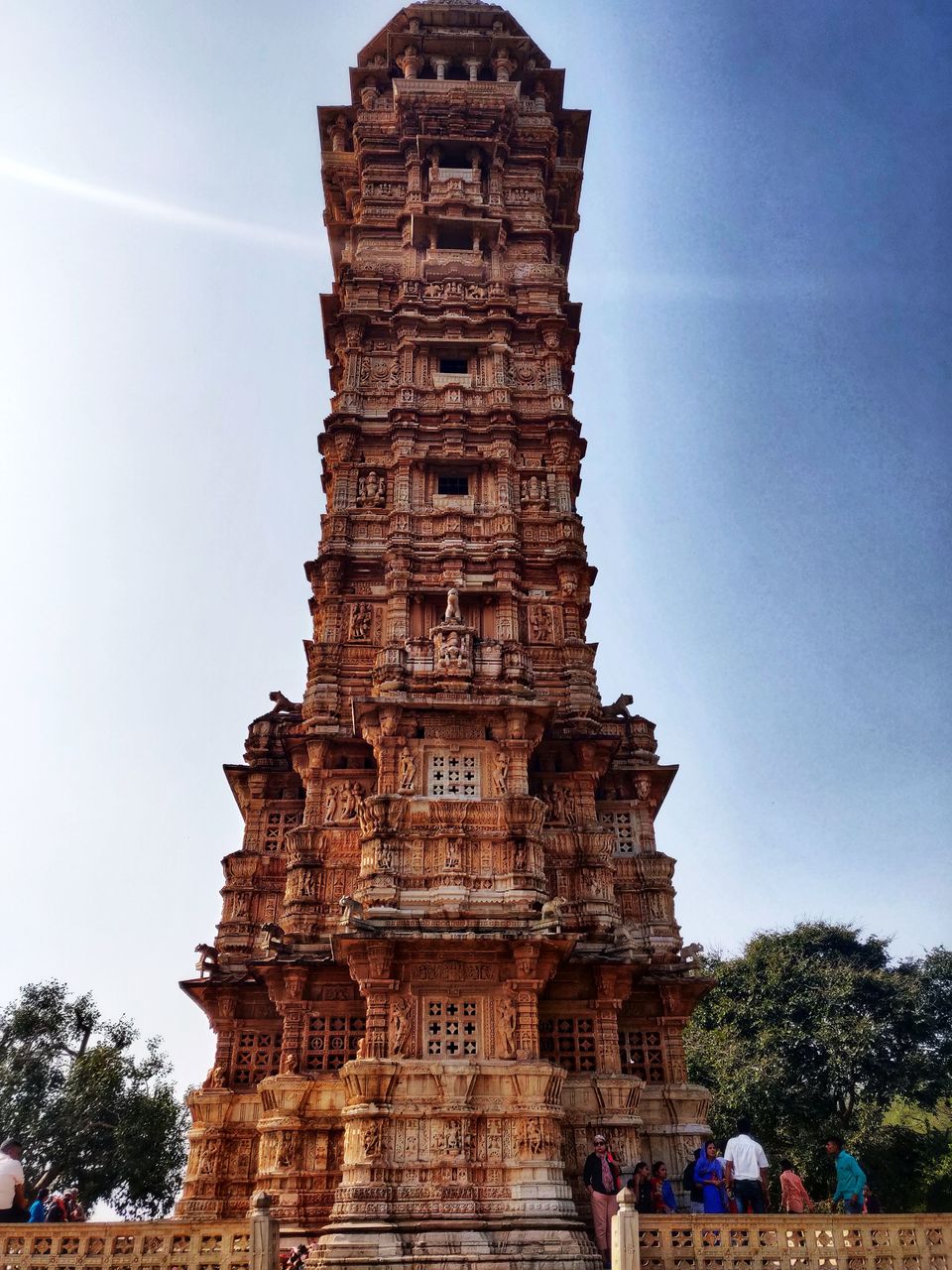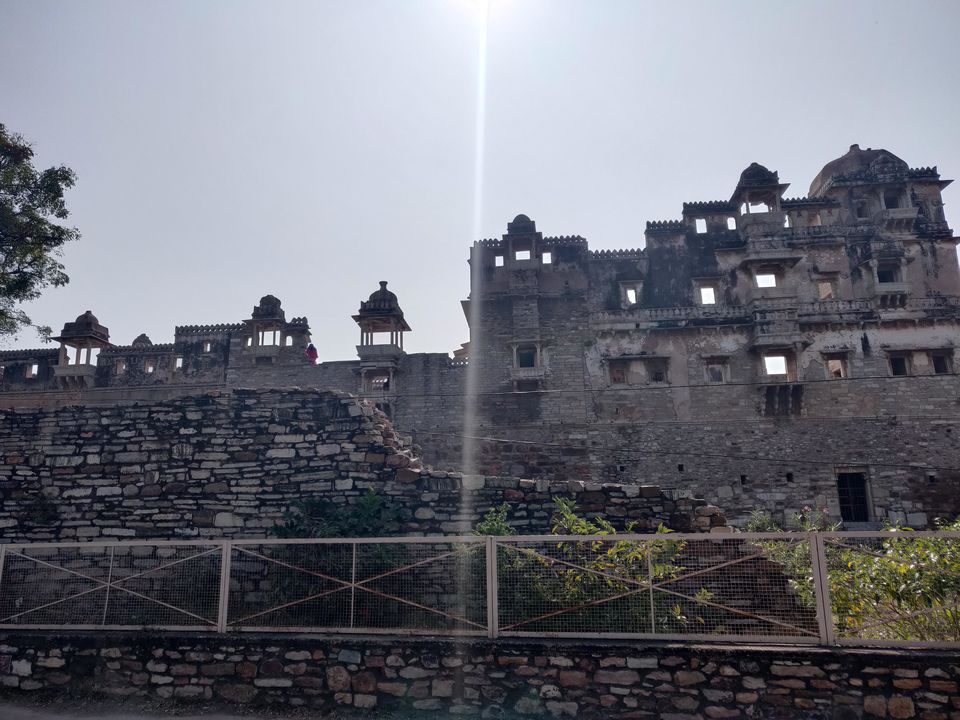 We boarded a bus to Ajmer from Chittorgarh bus stand. It is a good 210kms away and takes nearly 5 hours by bus. We reached Ajmer at 8 in the evening. Since we could not find a nice hotel room online, we had to hunt for it after reaching the city. We found a decent hotel for 1.2k bucks at a walking distance from Ajmer Dargah.
It was already 8.30pm when we settled in our room, while a couple of us inquired about the timing to visit the Dargah. Everybody whom we asked advised against visiting the dargah at the time and indicated that it would be closed by now. But we being the crazy odd bunch decided you pay a visit anyways.
We reached the Dargah premises by 9 pm and to our surprise this part of the city was all hustle and bustle, considering when we got down from the bus, shops were already starting to close shutters for the day. Here there was a vibe of Mohammed ali road of Mumbai, during the Ramzan celebration. Road leading to the dargah was lit up with colorful lights on either side, shops selling sweets, souvenirs, restaurants, etc.
We visited the dargah and paid our homage and seeked blessings. The atmosphere around was serene and filled with the sound of the kawali songs being sung in the backgound. Listening to the song here was a varied experience, I much say. So yes Ajmer dargah visit didn't disappoint us, considering we travelled 5 hours to reach Ajmer city, only to visit the Dargah.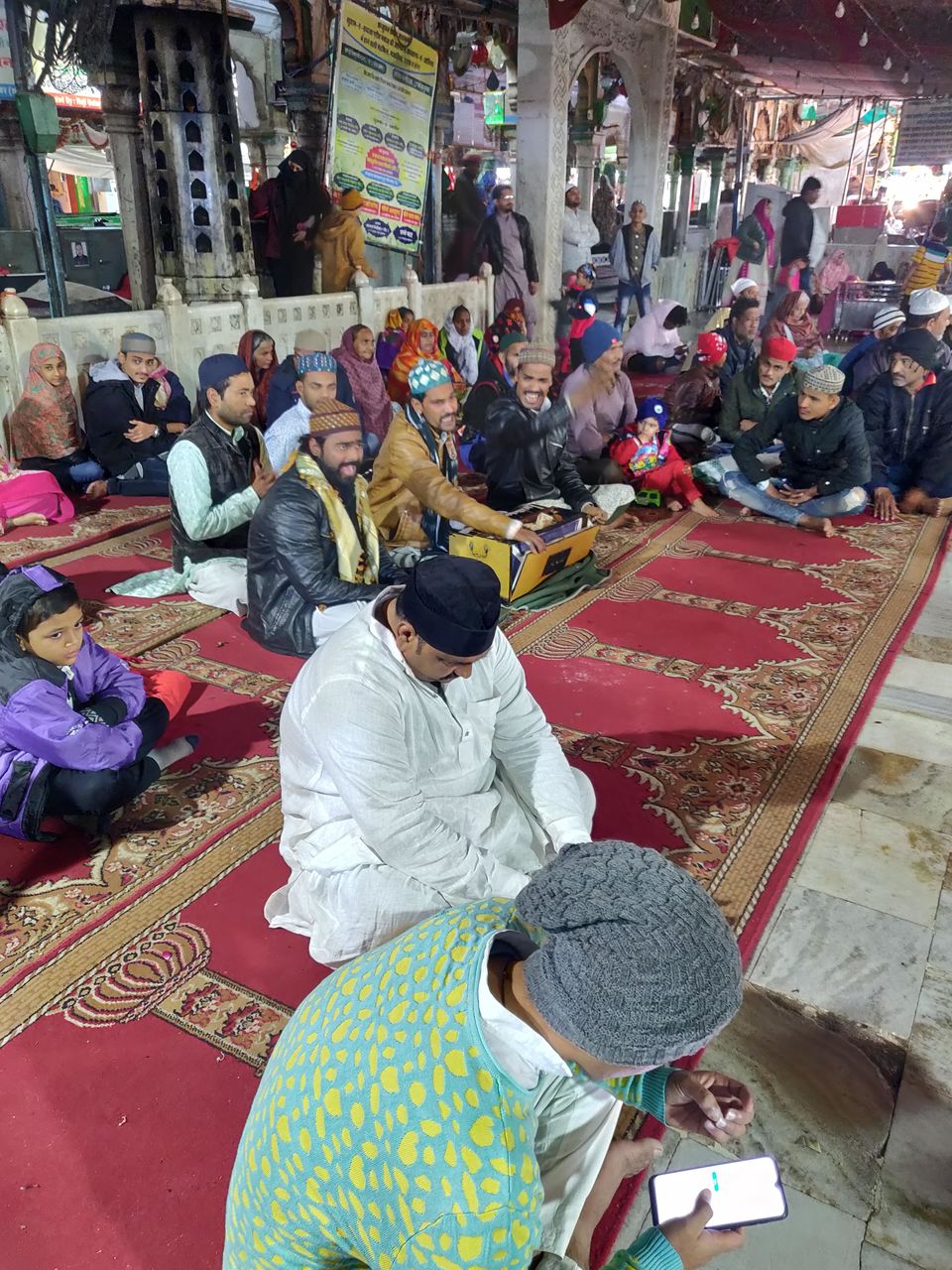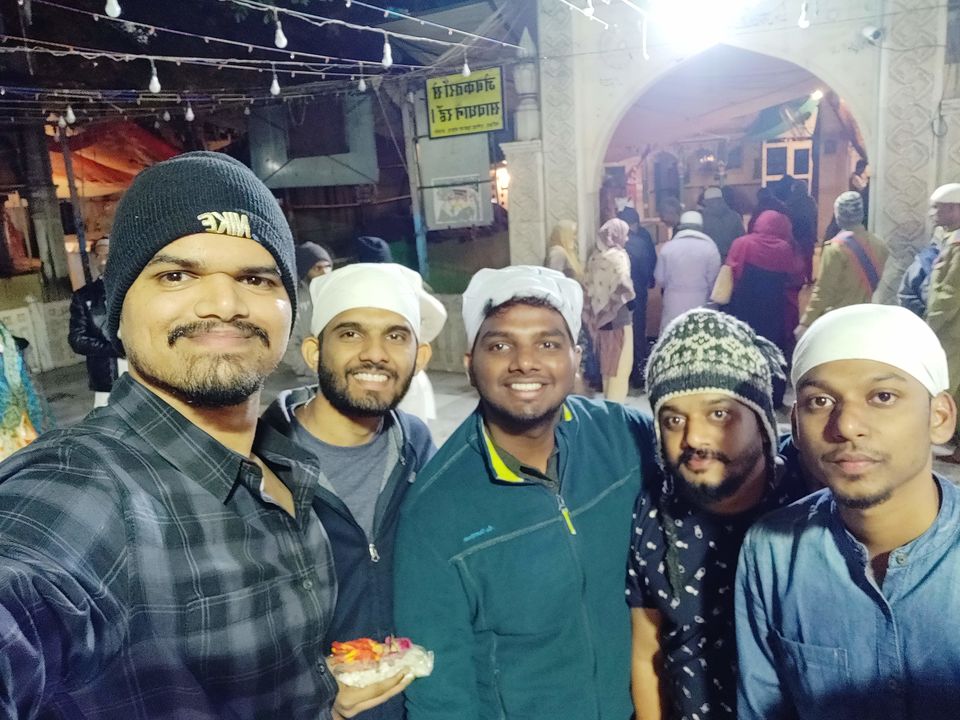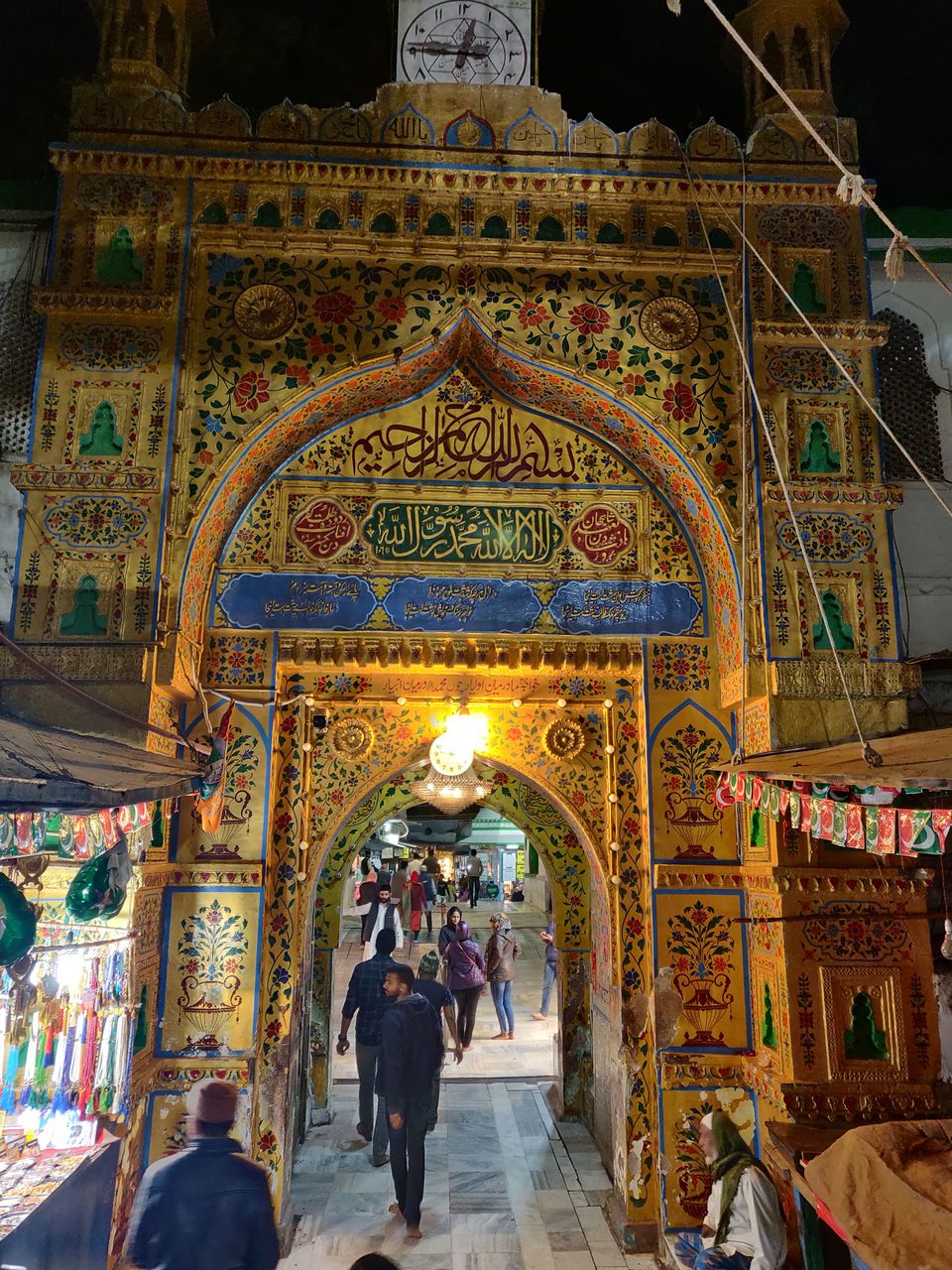 Places covered here were Nakki Lake - Dilwara Jain temple - Sunset point.
The ride from Abu road railway station to Nakki lake was a pleasant one. Its a ride up-hill and with lust green views everywhere. As we go higher and higher the view of the city below helps us keep a track of the height of the hill! But i will say this, the road taking us to the top of the hill was much for intriguing and thrill. But that is it.......because the spots here is noting to shout about. A mediocre place and can be avoided per my advice.
Nakki lake has a mention in the record book as the only man made lake at a height of 1200 mtrs above sea level. And it is historically important because it is where Mahatama Gandhi's ashes were immersed on 12th Feb, 1948.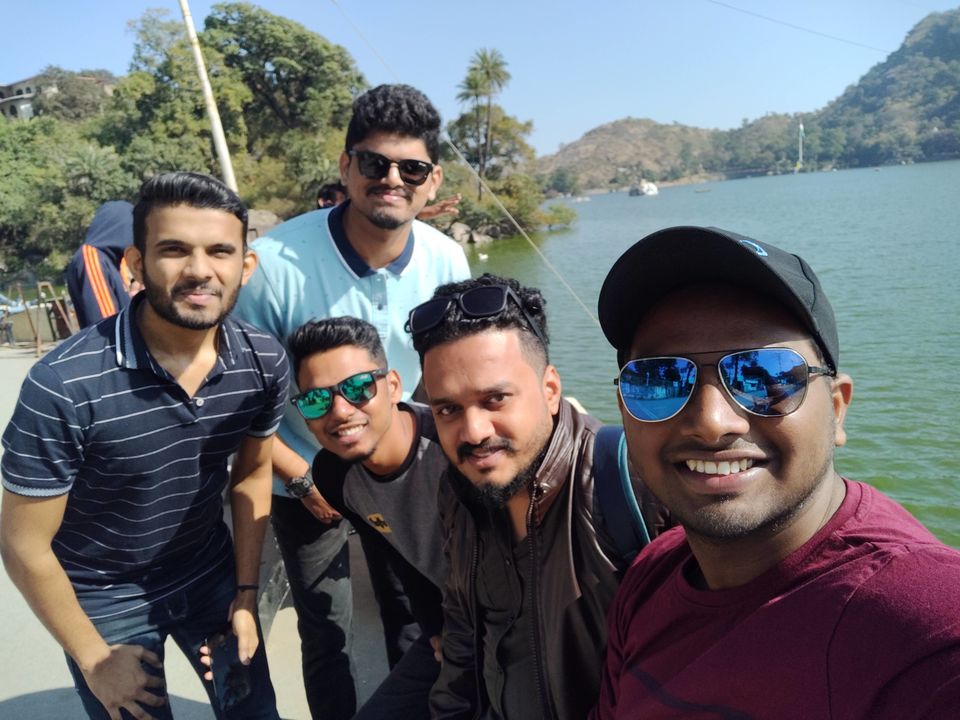 Dilwara temple forms a famous pilgrimage of the followers of Jainism. The striking use of marble, in the construction of this temple, is truly worth-admiring. However, the simple architecture of the temple, reminds one of the virtues of Jainism. Set amidst the picturesque hills, Dilwara temples are said to have built during the 11th and 13th century. In the huge temple complex, there are five shrines that are dedicated to Lord Adinath, Lord Rishabhdeo, Lord Neminath, Lord Mahavir Swami and Lord Parshvanath respectively. The temples of Vimal Vasahi and Luna Vasahi get the maximum attention due to their sheer size and grandeur.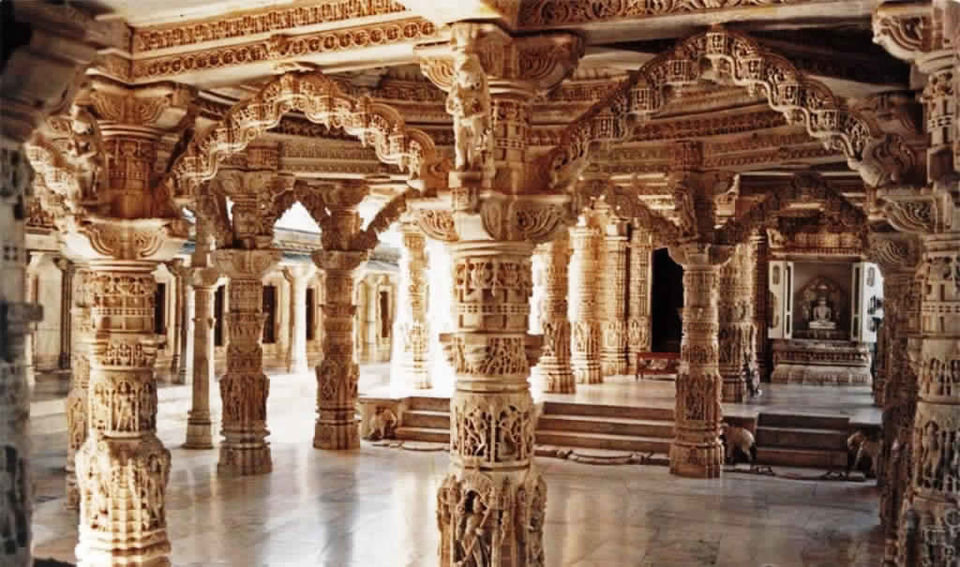 It was 2 pm when we finished with this 2 spots. We did not find it worth staying here any more and inquired about bus timing to travel to Udaipur. Had our lunch and boarded the bus at around 4 pm. We reached Udaipur around 9pm.
Udaipur (City of Lakes)
It is Lake Pichola from where most of the palaces is visible. Jag mandir is situated in this lake, however a point to note here is about the entry fee to this temple is 800rs including a to and fro boat ride. We did not visit the temple. Same is the thing with the Sajjan Garh, the monsoon palace.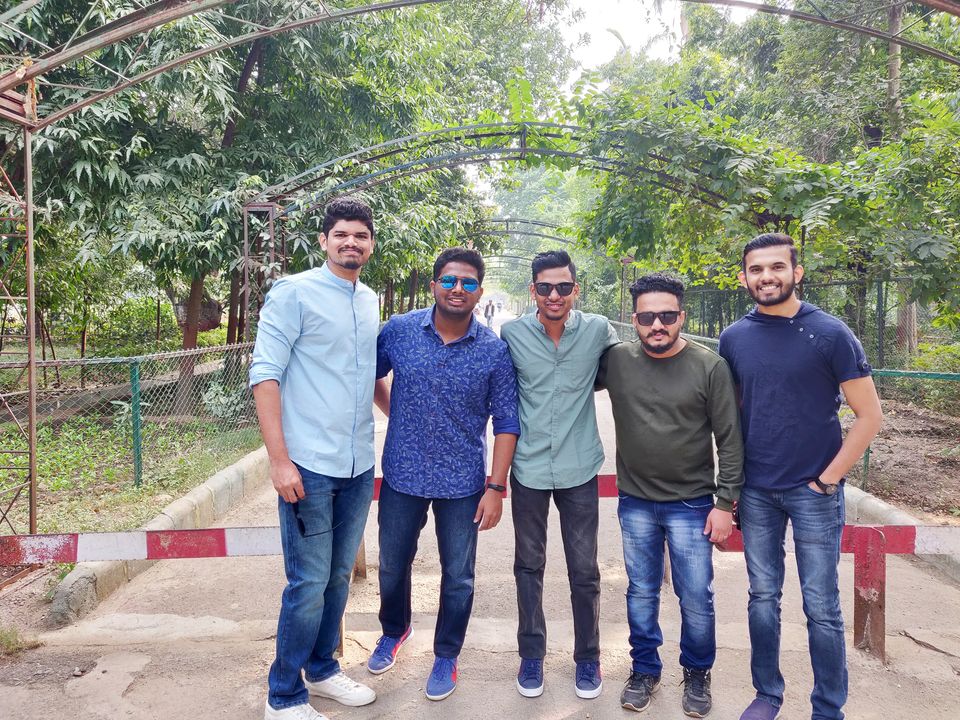 Gulab bagh is a huge garden. Gulab Bagh (Sajjan Niwas Garden) is the largest garden in Udaipur, Rajasthan, India. It is spread over 100 acres of land. The garden has innumerable varieties of roses. Gulab Bagh gets its name from the abundance of rose flowers it has.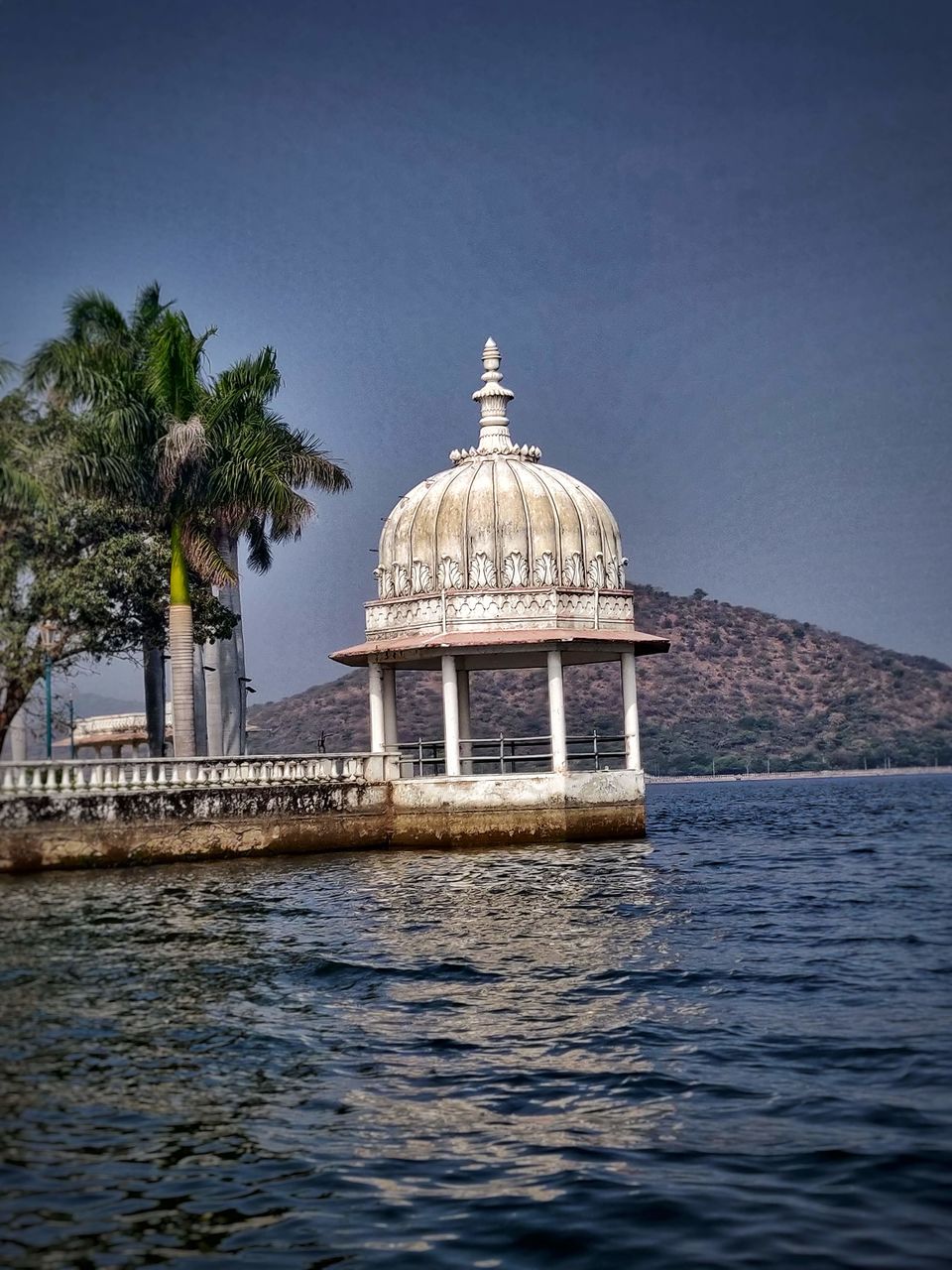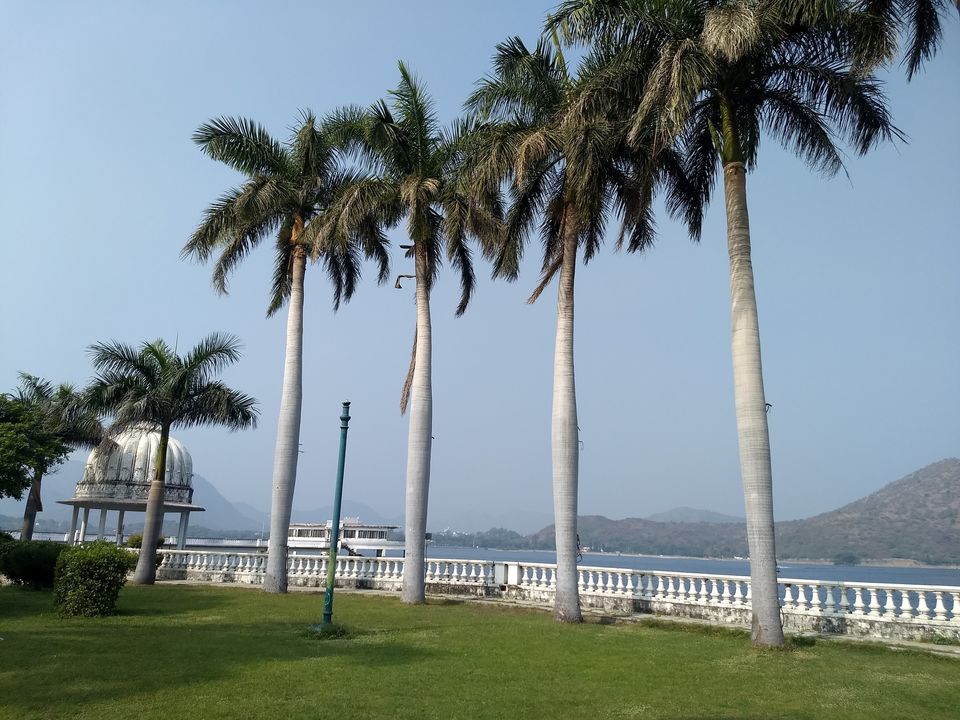 Fateh Sagar lake is a splendid lake with awesome view and numerous water activities like boat rides. Nehru garden is situated in the center of this lake. In 1687, Maharana Jai Singh first constructed the lake but two hundred years later the earthen bund which formed the lake was washed away during floods, and thereafter Maharana Fateh Singh, in 1889, built the "Connaught Dam" on Lake Dewali to mark the visit of Duke of Connaught, son of Queen Victoria. The dam enlarged the lake, and it was later renamed, Fateh Sagar Lake.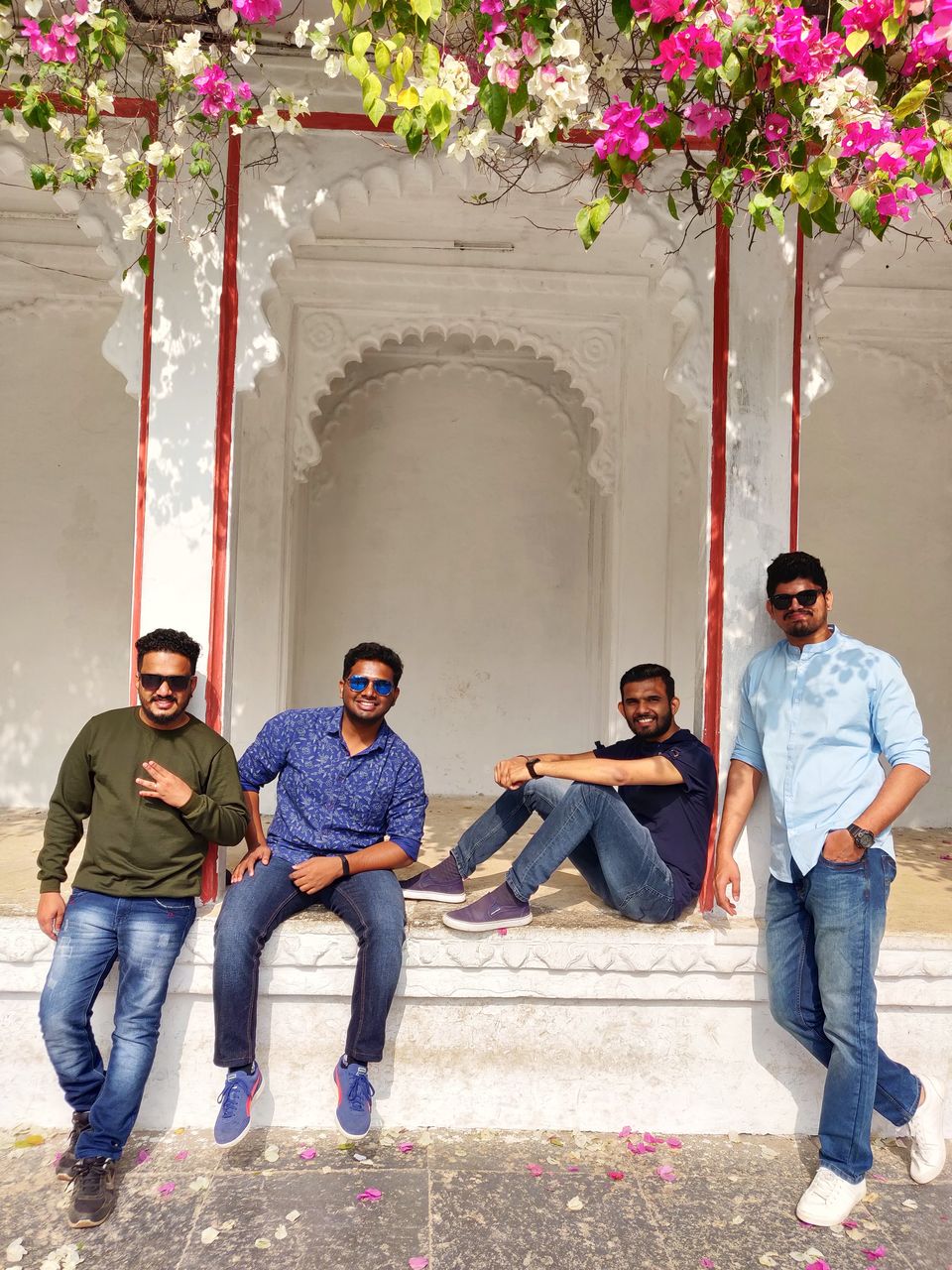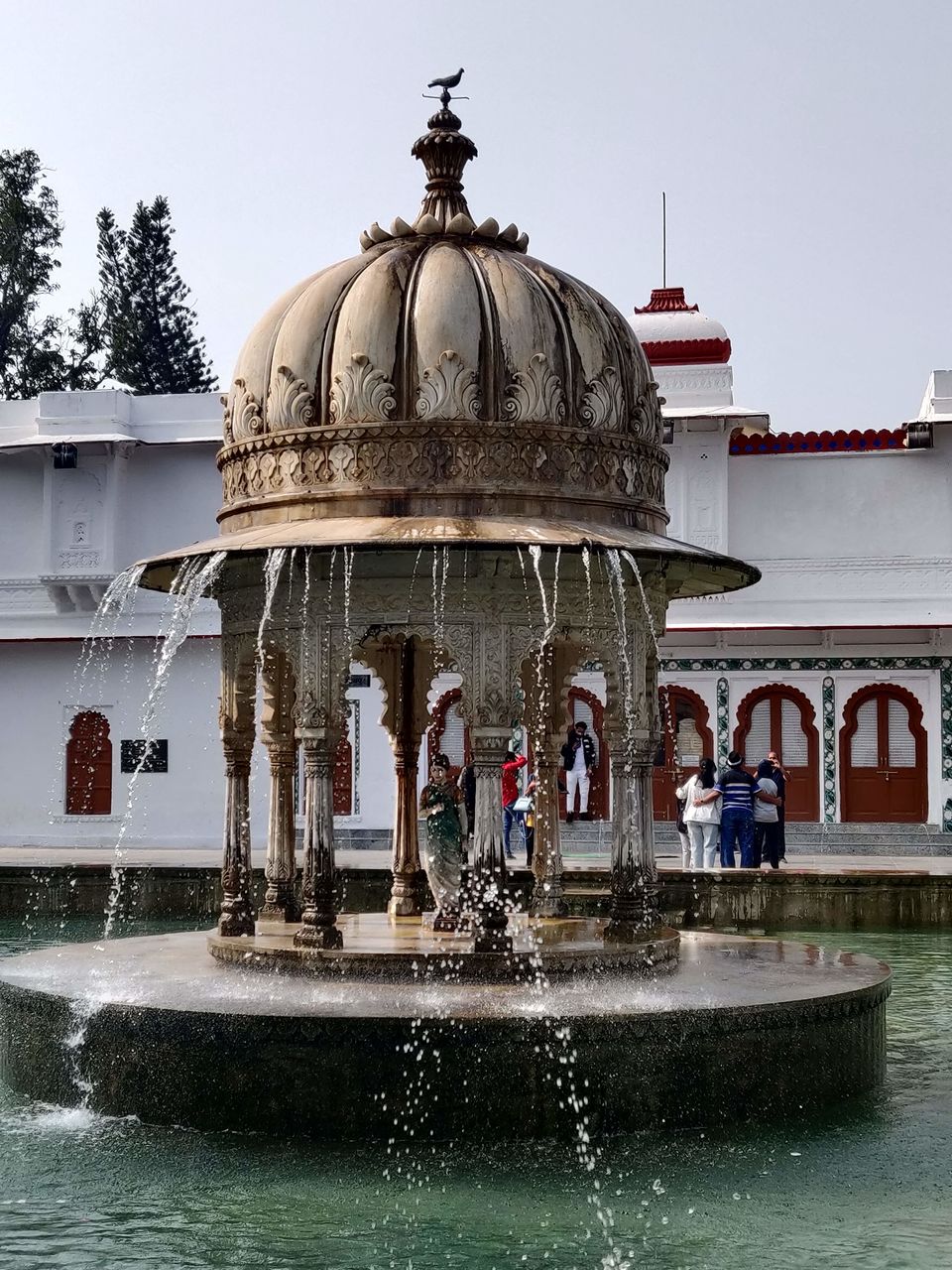 Saheliyon-ki-Bari (Courtyard or Garden of the Maidens) is a major garden and a popular tourist space in Udaipur in Indian state of Rajasthan. It lies in northern part of the city and has fountains and kiosks, a lotus pool and marble elephants. It was built by Rana Sangram Singh. There is also a small museum here. The museum is nice and has a lot of information about Indian history.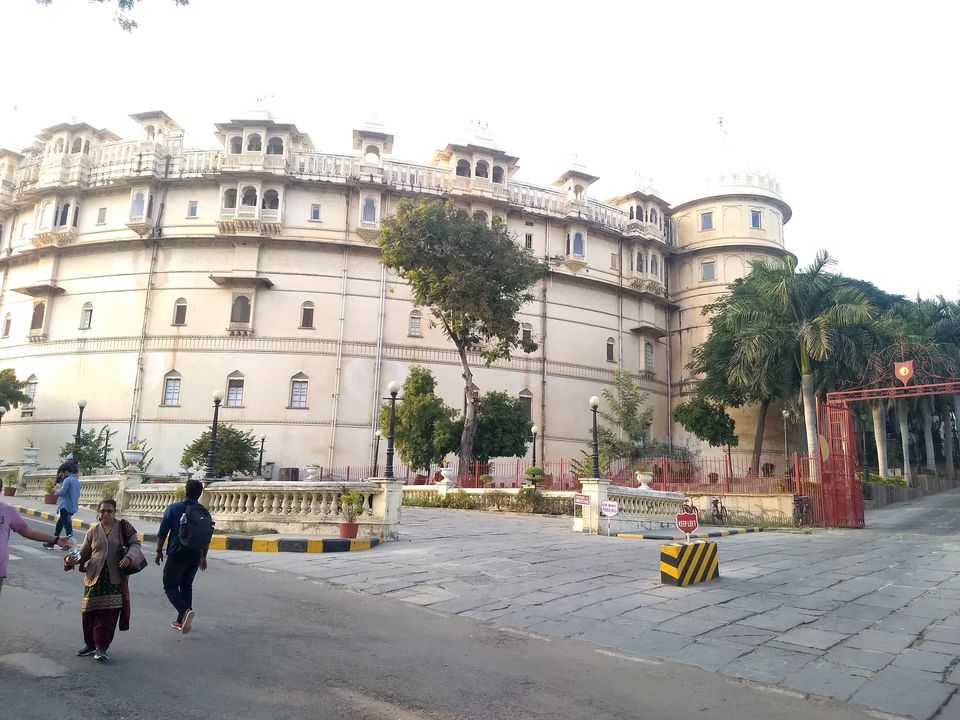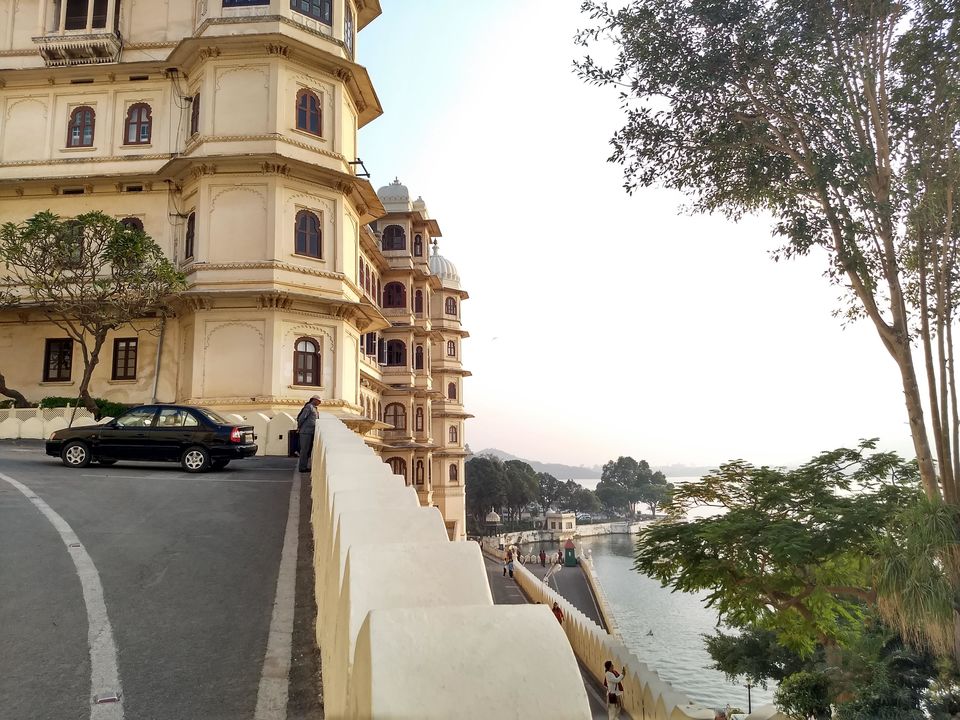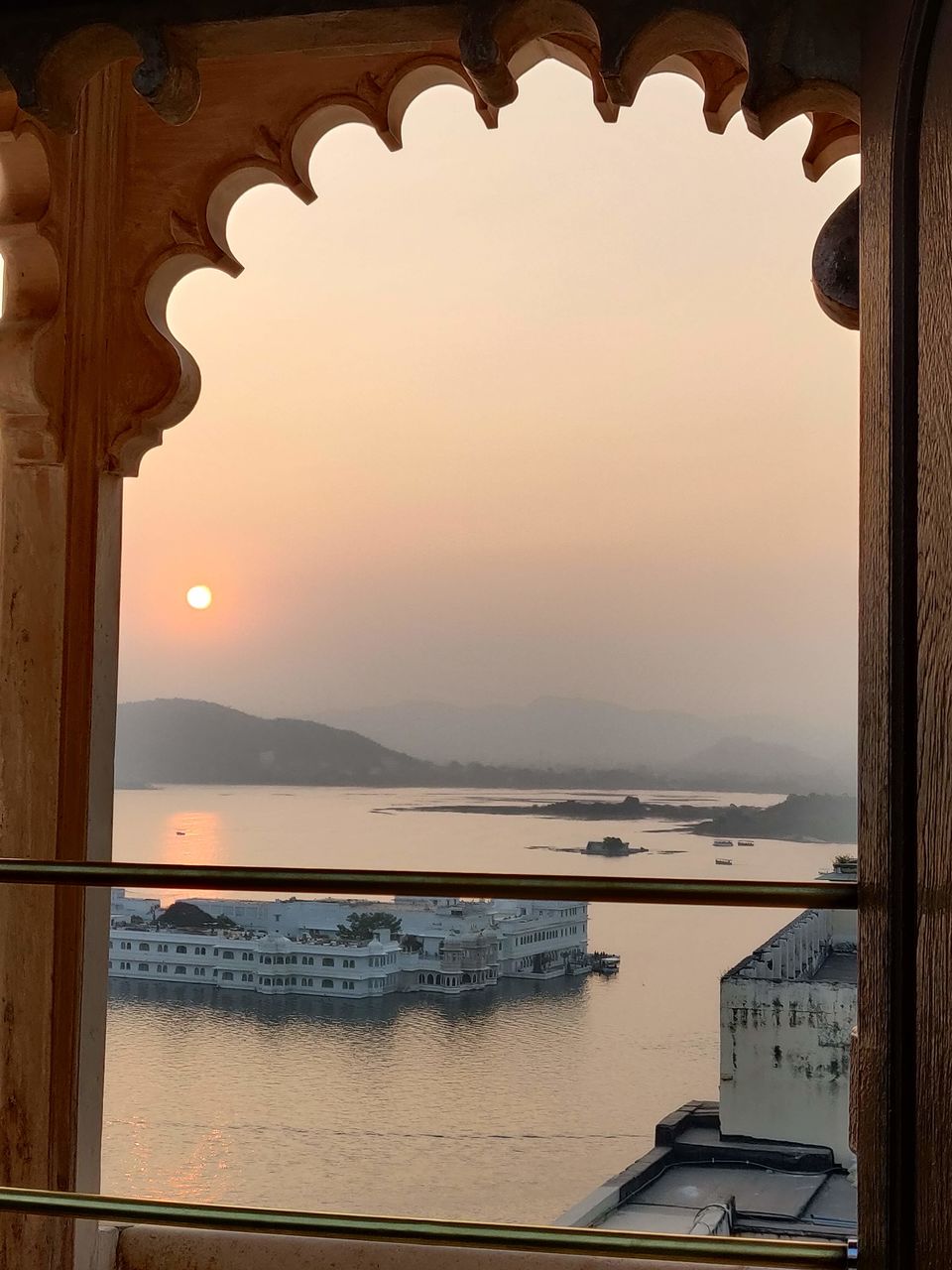 Jaipur city palace is one of the most beautiful palaces i ever visited. And as per advice from our driver, we had kept the visit here for last. It was already 5pm when we reached the temple premises. The entry pass fee is 350rs. The palace is every beautiful and difficult to describe about it in words. The time of sunset was providing the much needed back-drop. My dream of watching a sunset from a palace, something i added to my bucketlist after watching it in a number of bollywood movies! and this dream was fulfilled here at the Jaipur city palace.
The tourist footfall in this palace is humongous, comprising of foreign and domestic visitors alike. You will surely get the experience of the royals when here. Everything here shouts out richness. A good 2-3 hours is required to watch this palace completely. I would suggest reaching here at 3pm and exploring the palace until sunset.
Chittor fort is at a distance of around 120kms from udaipur city. We left for Chittorgarh at 8am from Udaipur bus stand. We reached around 10.30am and got a helpful auto driver who arranged for our luggage's to be kept in a dharmashala until be come after visiting the fort.
For the unversed this is the same fort shown in numerous bollywood movies like JWHD, Padmavati, etc. So it is needless to say about the grandeur of this palace. The palace is so huge that it is visible from the city bus stand.
The Chittor Fort or Chittorgarh is one of the largest forts in India. It is a UNESCO World Heritage Site. The fort was the capital of Mewar and is located in the present-day town of Chittor. It sprawls over a hill 180 m (590.6 ft) in height spread over an area of 280 ha (691.9 acres) above the plains of the valley drained by the Berach River. The fort precinct has several historical palaces, gates, temples and two prominent commemorative towers.
Ajmer City
Having completed our purpose of visit to Ajmer city, we could sleep carefree knowing we can travel to a new city all fresh in the morning. Pushker was going to be our next stop and we found that it was just an hours bus ride away from Ajmer.
Pushker
Pushker is an amazing city. I liked it so much that i regret having spend less time here. But have made myself to visit here once again during the famous Pushker mela. The city is full of color, from streets to the ghants and the temples. The roads are filled with shops selling decorative dress and other artifacts. The city is well connected to Ajmer and the roads are well maintained.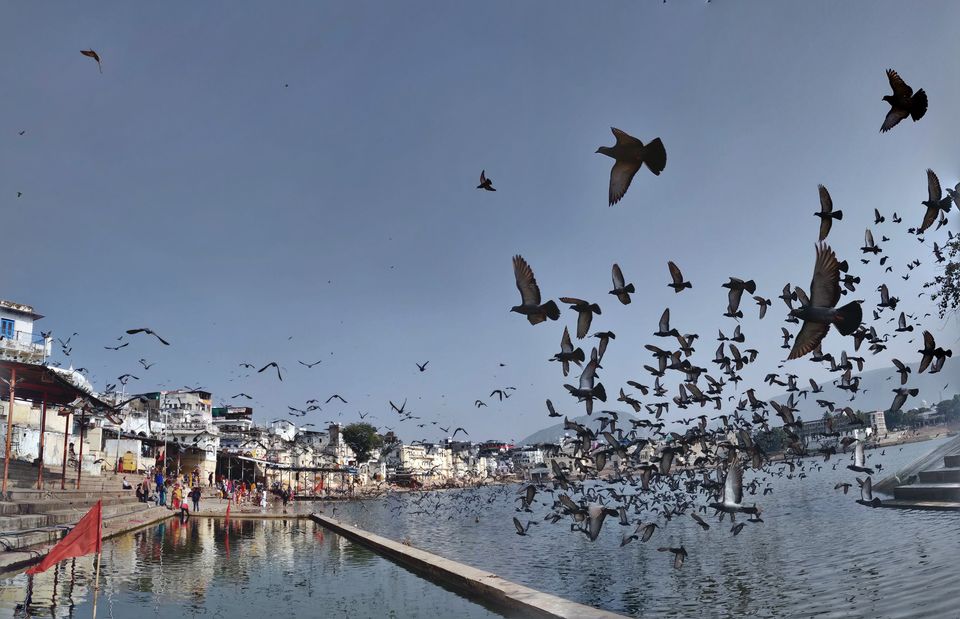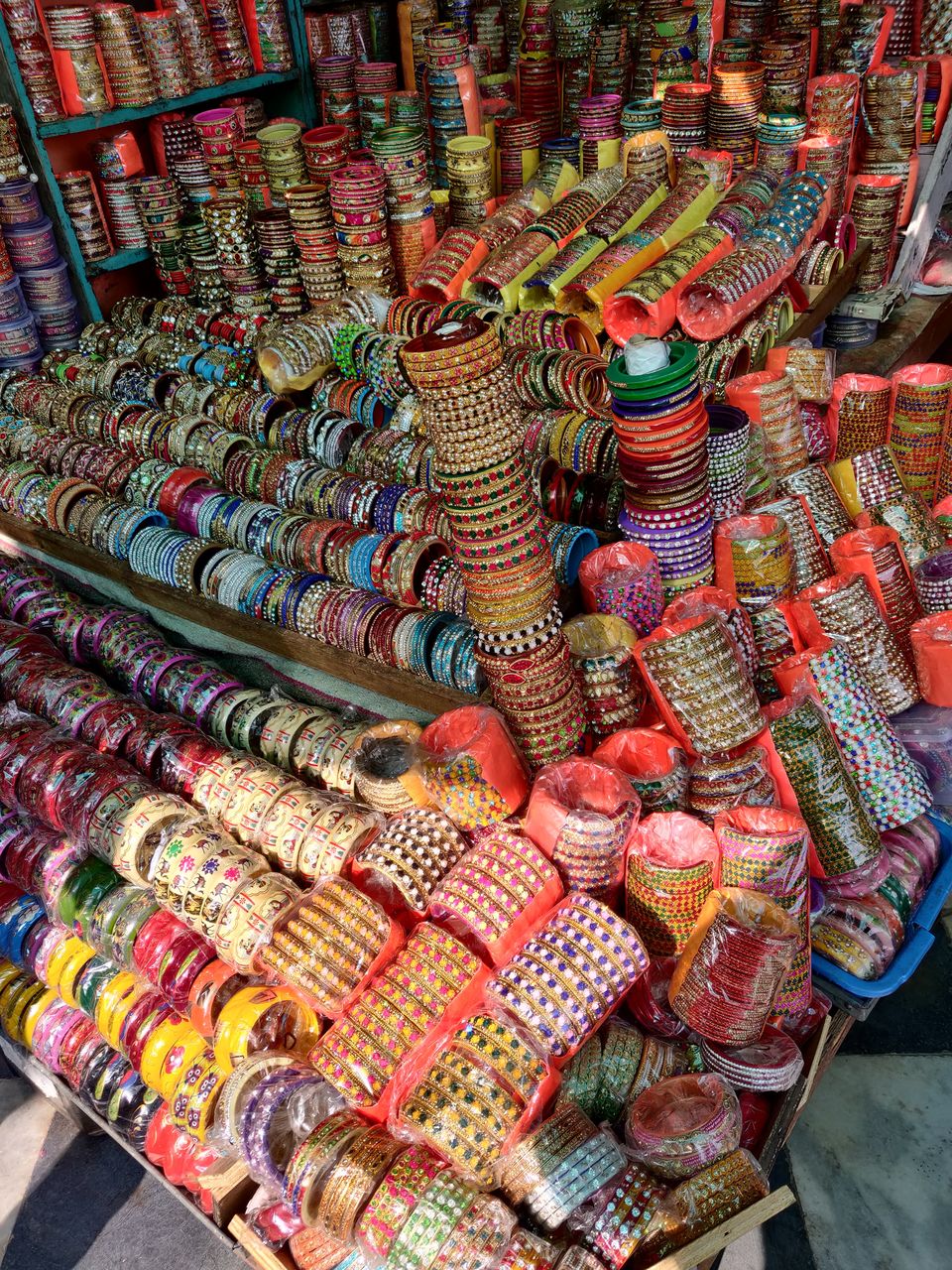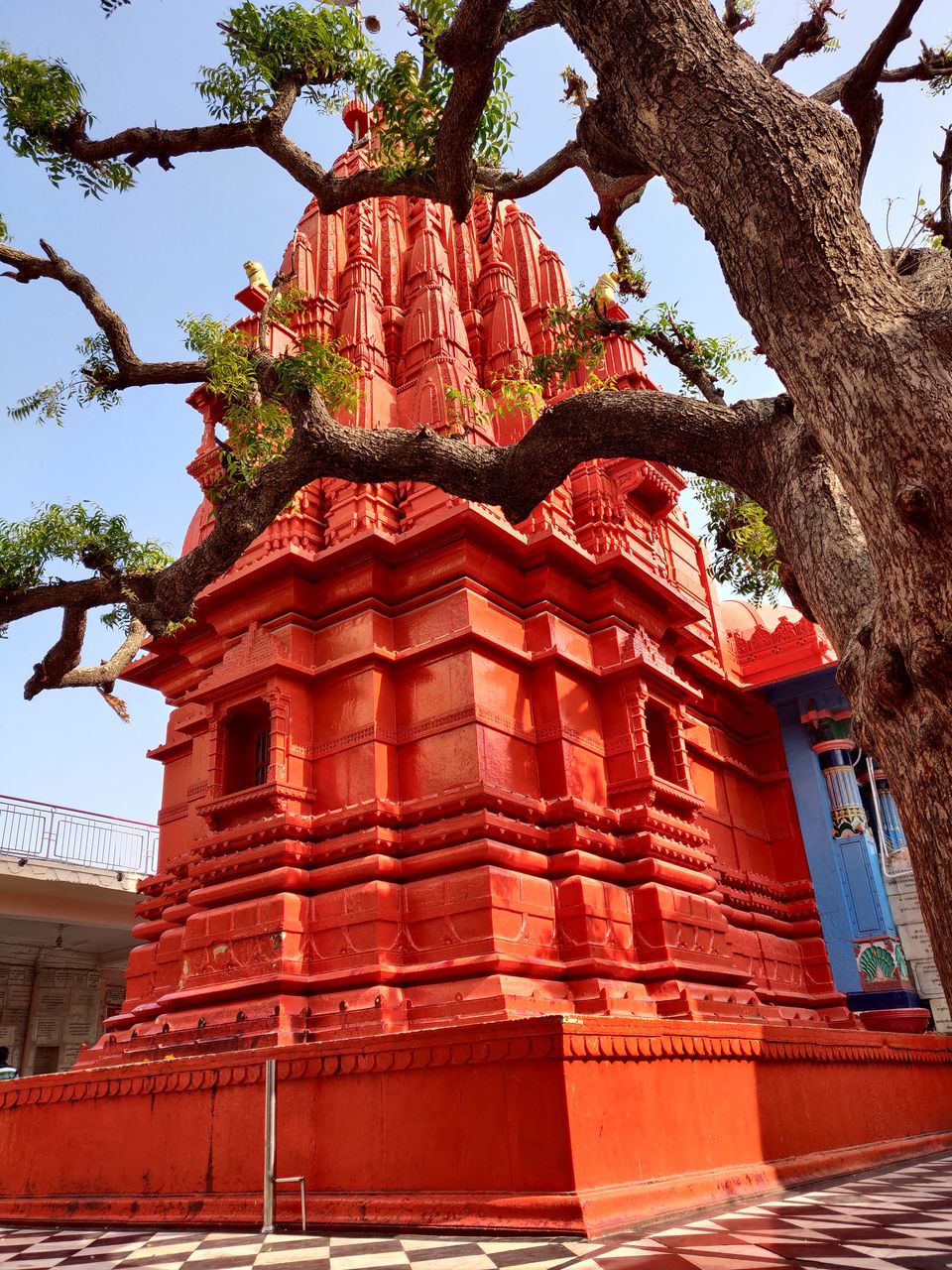 It is a pilgrimage site for Hindus and Sikhs. Pushkar has many temples. Most of the temples and ghats in Pushkar are from the 18th century and later, because many temples were destroyed during Muslim conquests in the area. Subsequently, the destroyed temples were rebuilt. The most famous among Pushkar temples is the red spired Brahma Temple built by Gurjar samrat Pushkar, who is father of Vedmata Gayatri, who was a chechi kanya married to lord brahma. It is considered a sacred city by the Hindus particularly in Shaktism, and meat and eggs consumption are forbidden in the city. Pushkar is located on the shore of Pushkar Lake, which has many ghats where pilgrims bathe. Pushkar is also significant for its Gurdwaras for Guru Nanak and Guru Gobind Singh. One of the bathing ghats is called Gobind ghat built by the Sikhs in the memory of Guru Gobind Singh.
Jaipur( The Pink City)
Jaipur city is around 135kms away from Ajmer. There is no direct connecting bus from Pushkar to Jaipur. So we have to come back to Ajmer and then board a bus for Jaipur. This is a 3 hours journey.
We had booked a hostel in Jaipur called "Backpackers Villa". We found a steal deal here for 2.2k for 2 nights stay for a group of 5. This villa is a highly recommended one. You can check the link below for more info about this hostel. It becomes a bit difficult to find it because its a new place around. So one piece of advise here is to ask for Jalupura Police station, the hostel is at a 2 mins walking distance from the police station.
https://www.booking.com/hotel/in/backpackers-villa-jaipur.en-gb.html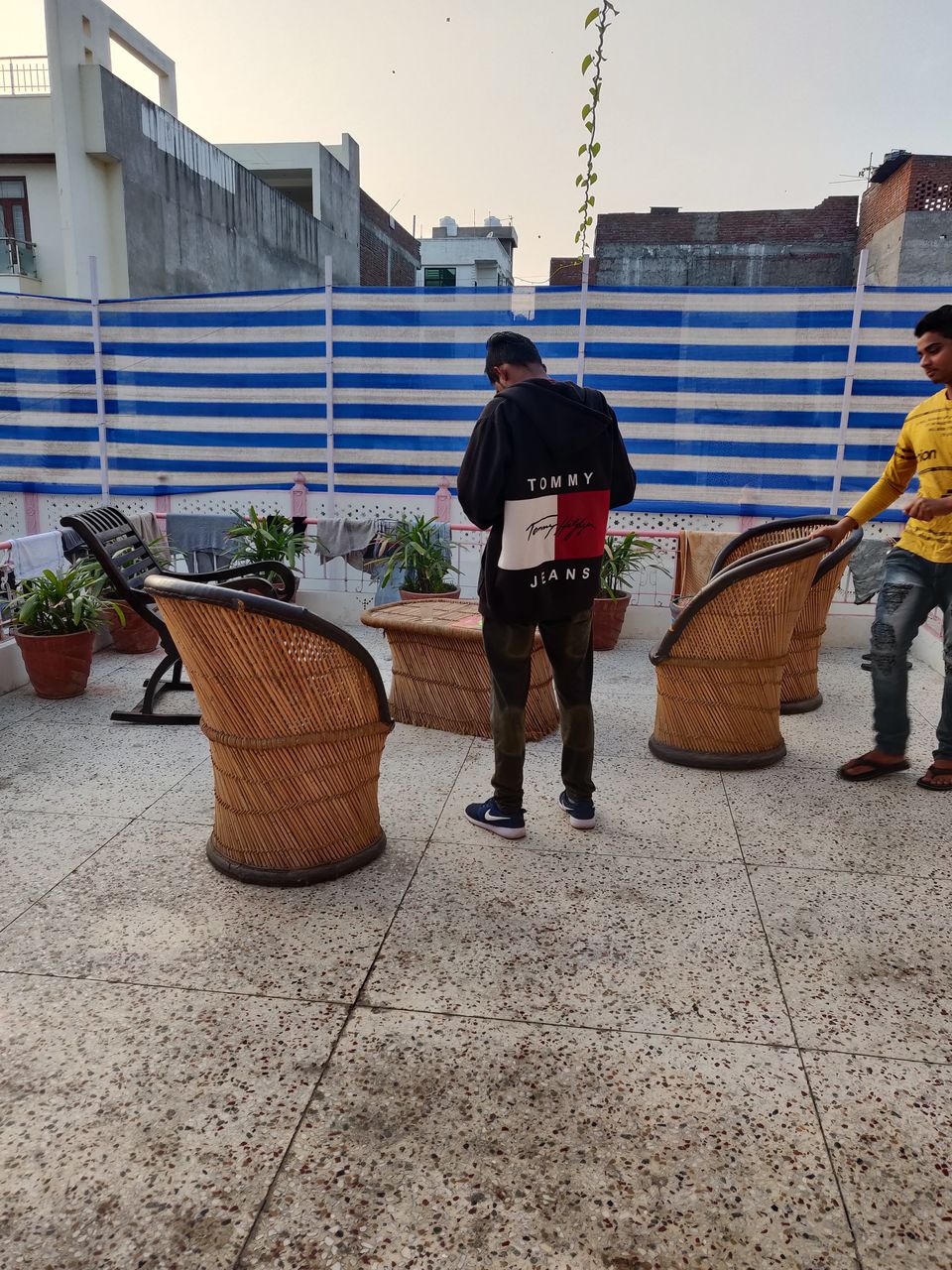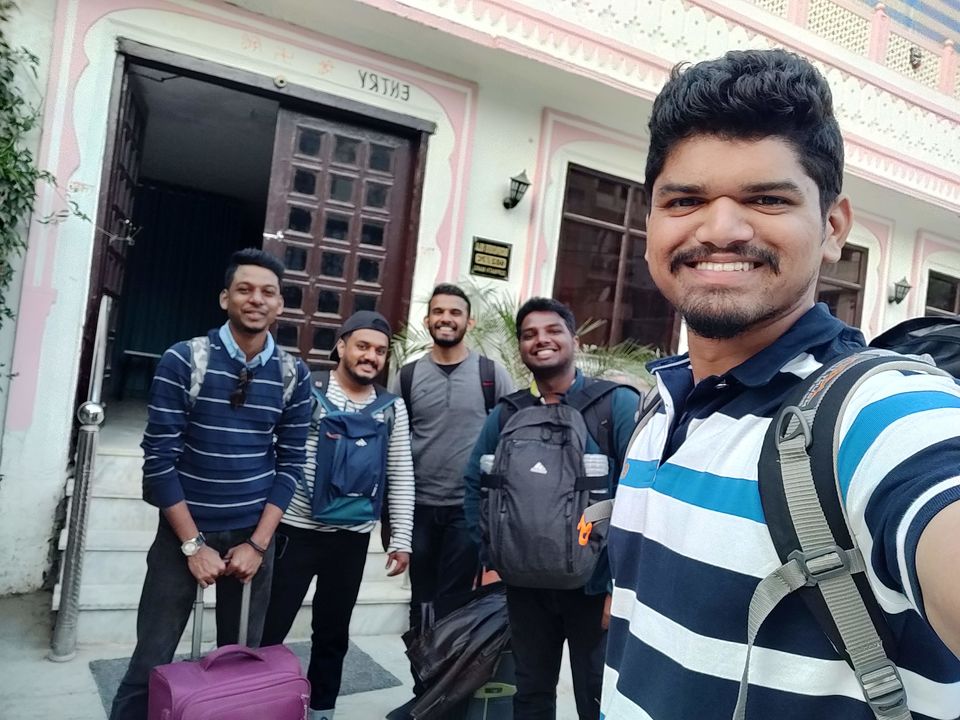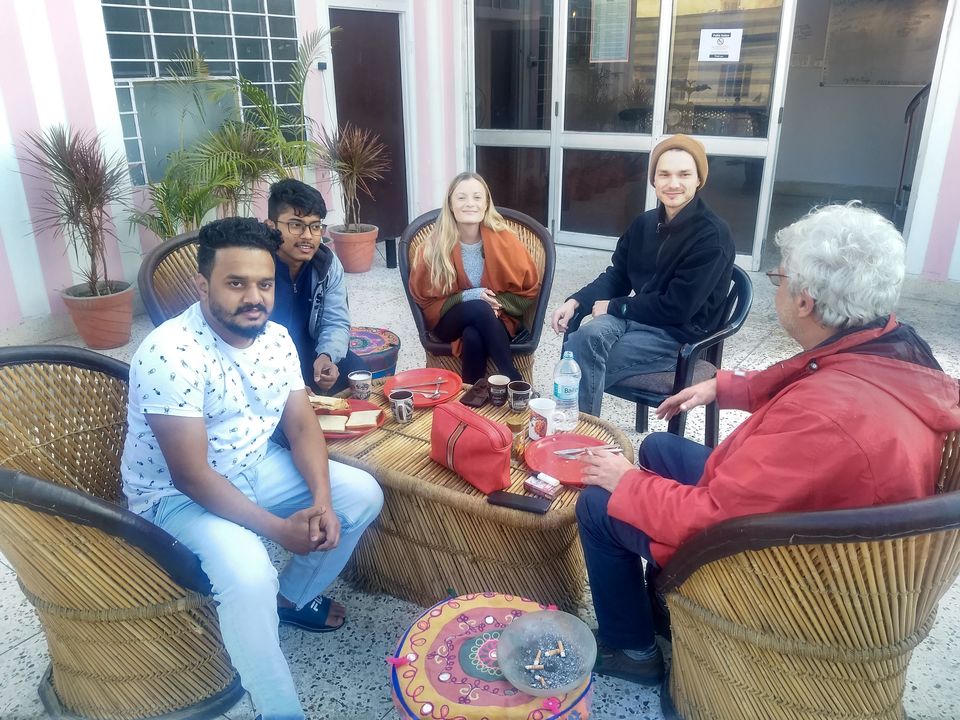 Jaipur is a stunner. At night the city shines like an emerald, with the numerous amount of lights used to highlight the buildings. Jaipur is a city i would recommend to anybody anytime, such was our experience at this place.
Jaipur, the largest city and the capital of Rajasthan, is also referred to as Pink City. Built by Sawai Jai Singh, this place was India's first planned city. With spectacular hilltops and stunning fortresses, Jaipur has become a major tourist attraction among both national and international tourists. This royal city captivates travellers as it is known for its rich culture and tradition, magnificent art and artefacts, and brilliant past. The serene temples, the long standing forts and palaces, and beautiful havelis with royal touch to them; add on to the glory of Jaipur.
Places visited in Jaipur were Hawa Mahal - Sawai Mansingh Stadium - Birla Mandir - Albert Hall Museum - AMBER palace - Jal Mahal
Hawa Mahal
Noy sure how to describe this, but we went crazy at the first sight of the Hawa Mahal, when we visited late in the evening. The lit up structure was asking for all the attention. The aura or the beauty of this part of the Mahal was truly captivating. We clicked countless numbers of pictures here, from various angle and still left was longing for more!!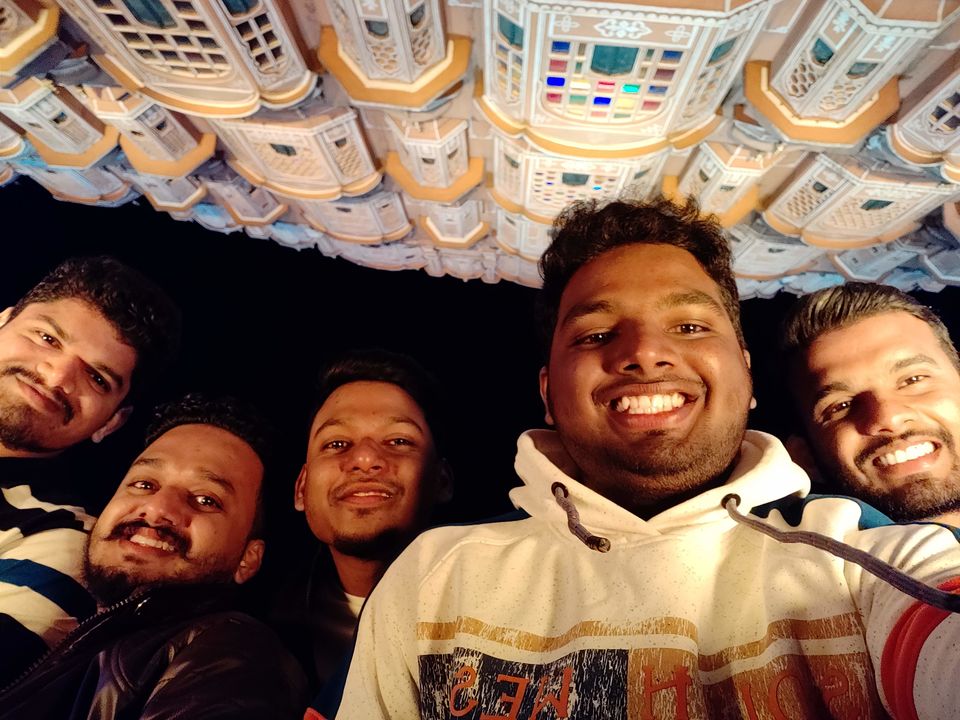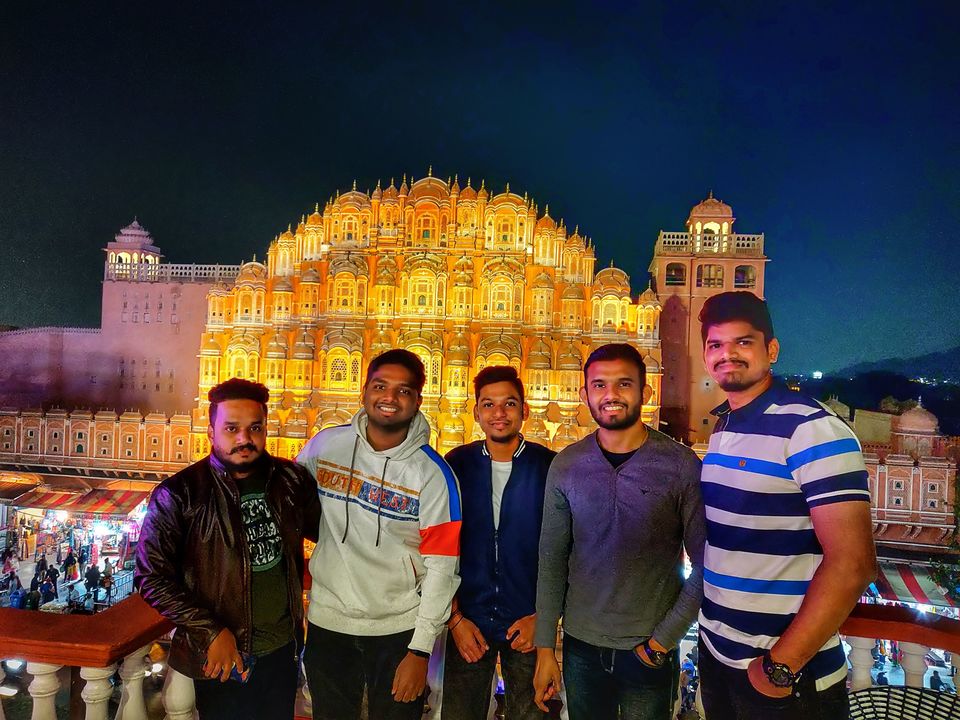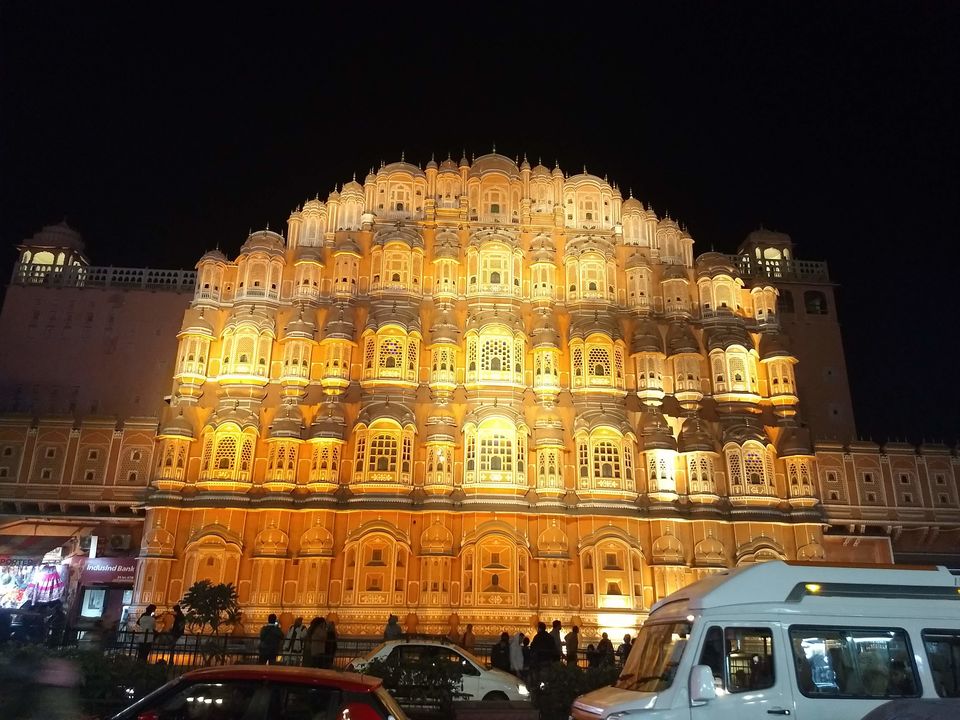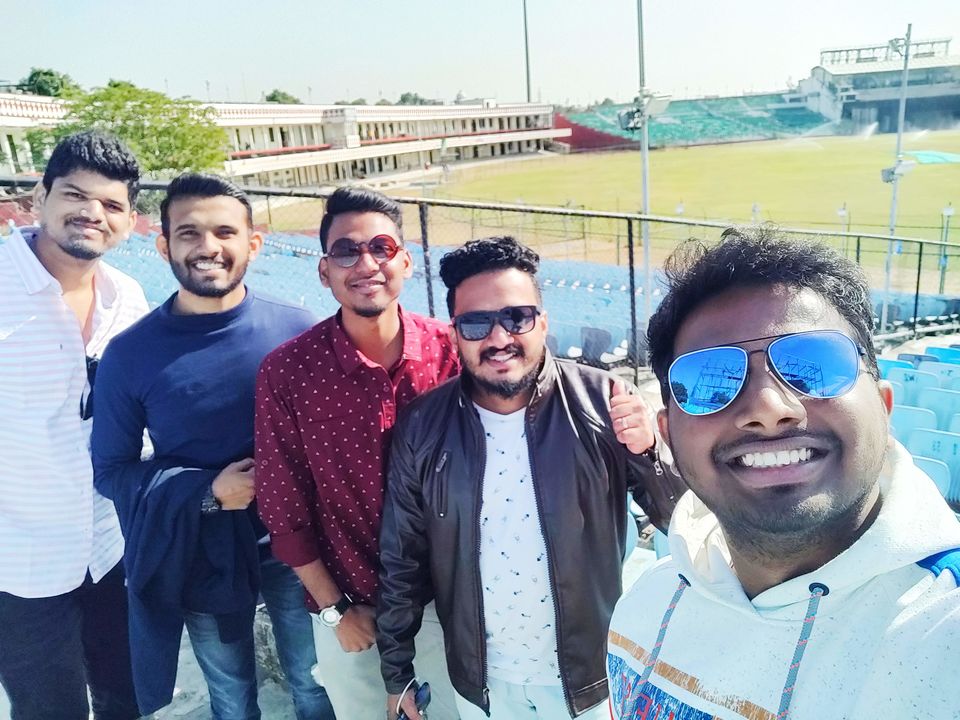 Birla Mandir
A magnificent hindu temple made entirely of white marble. The architecture both inside and outside the temple is marvelous.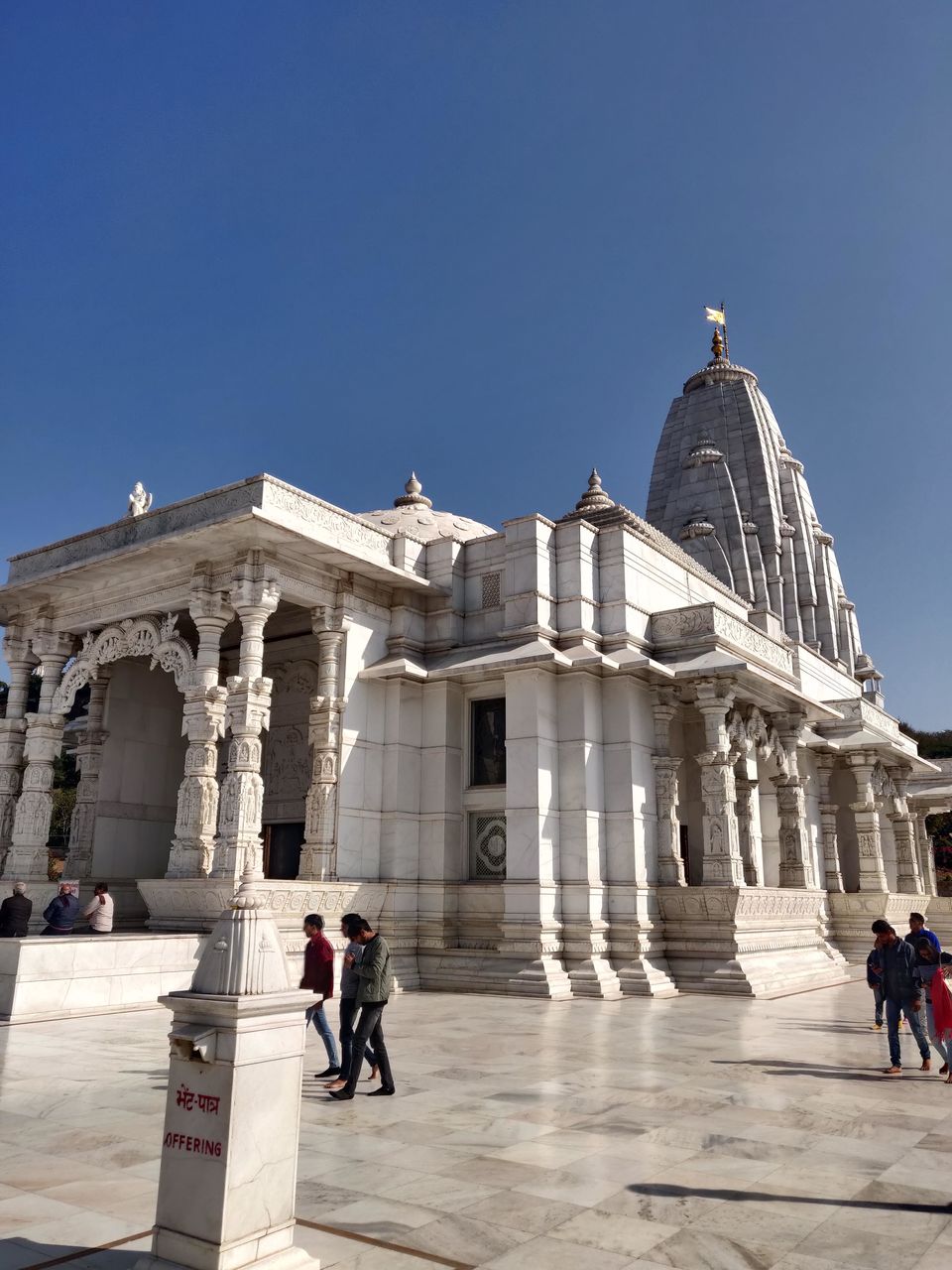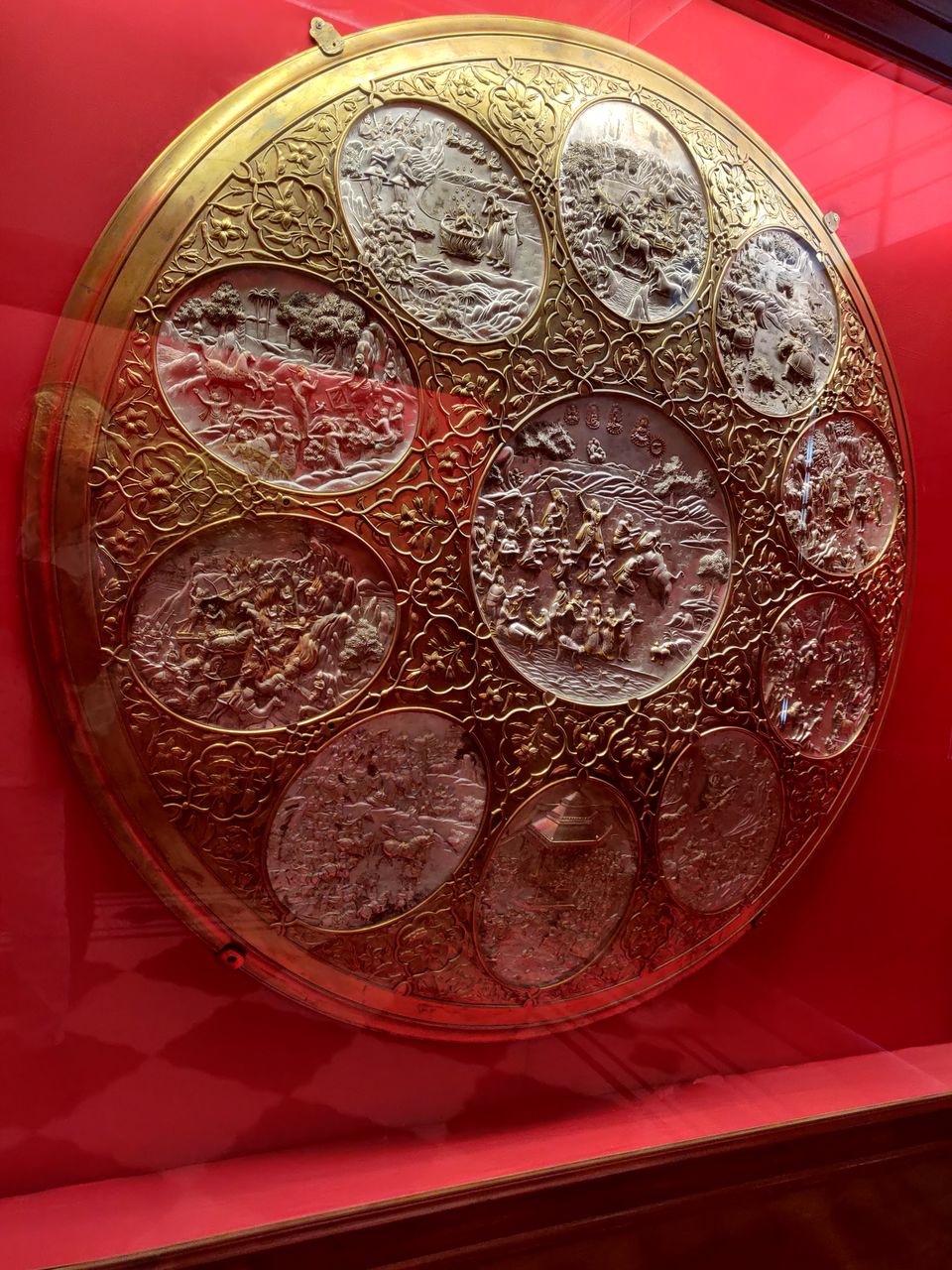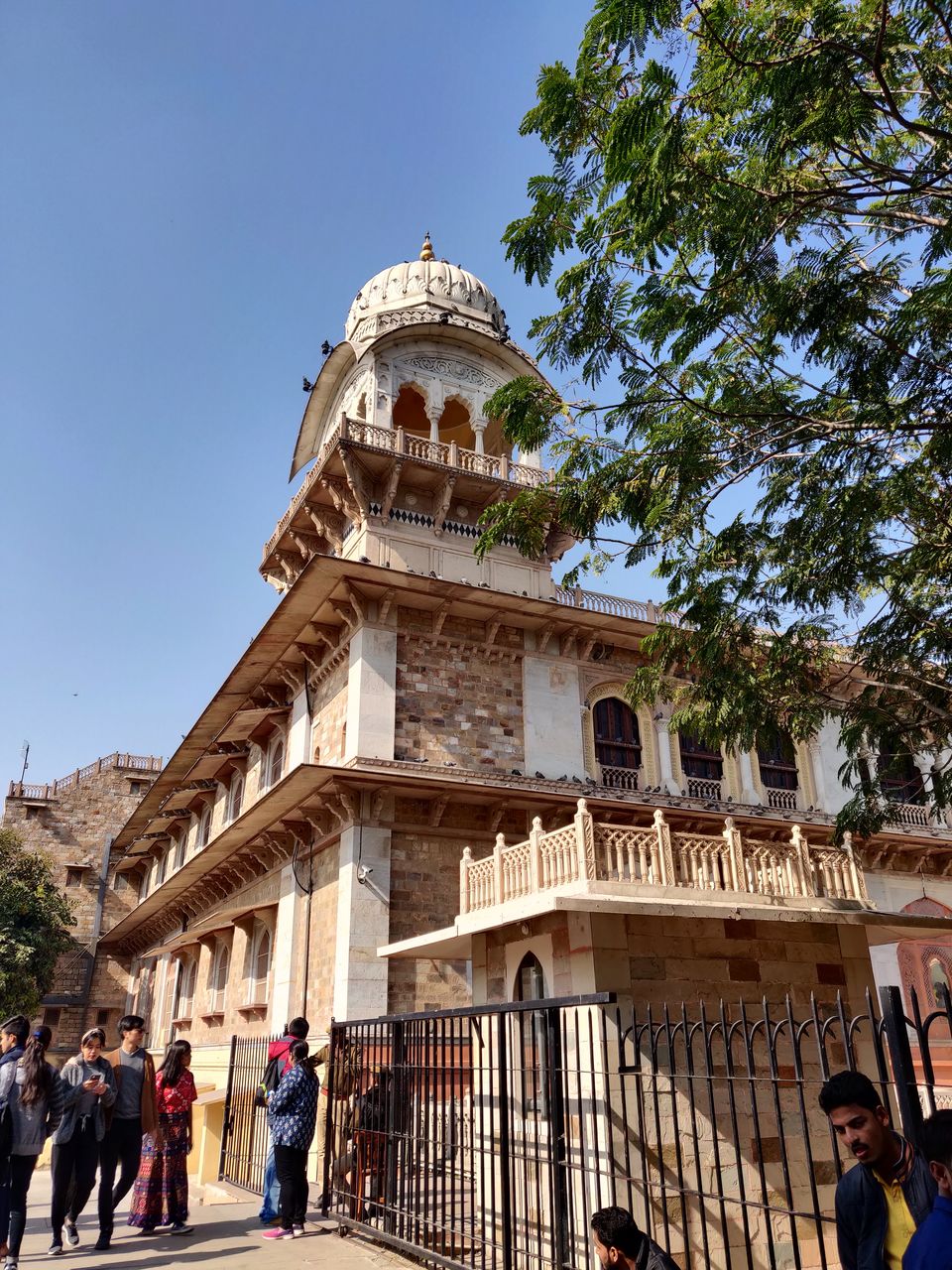 AMBER Fort
There is particular reason why i am using all caps for this fort name. This mammoth fort structure is a sight to behold. I thought I had seen it all before visiting this fort. But I was wrong. When we first saw the fort from a distant, i promise I had a heartbeat skipping moment. It would be difficult to describe the size of the fort. AMBER fort is such a marvel. This fort houses the Shesh mahal as well.
As you would have now kind of understood the dimension of the fort, a whole day would be needed to explore this fort entirely. We did not have that kind of time at hand so had to see the fort spending a good 2-3 hour here.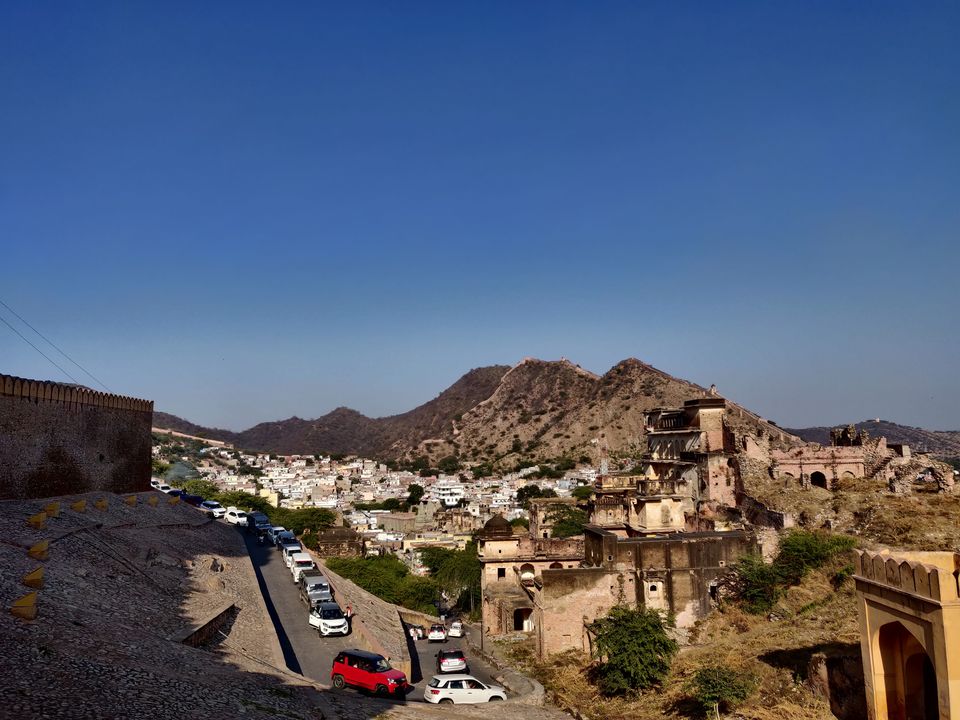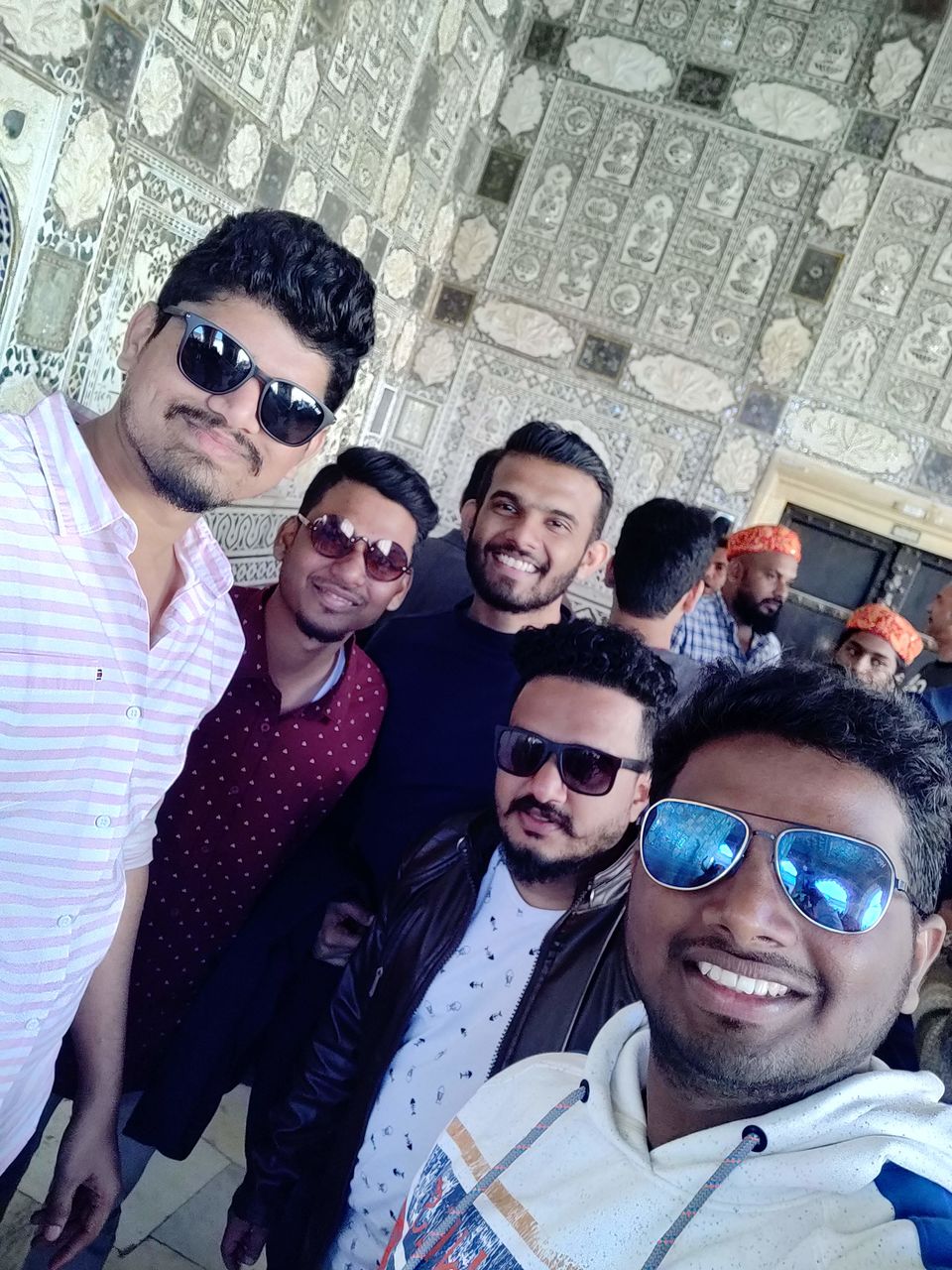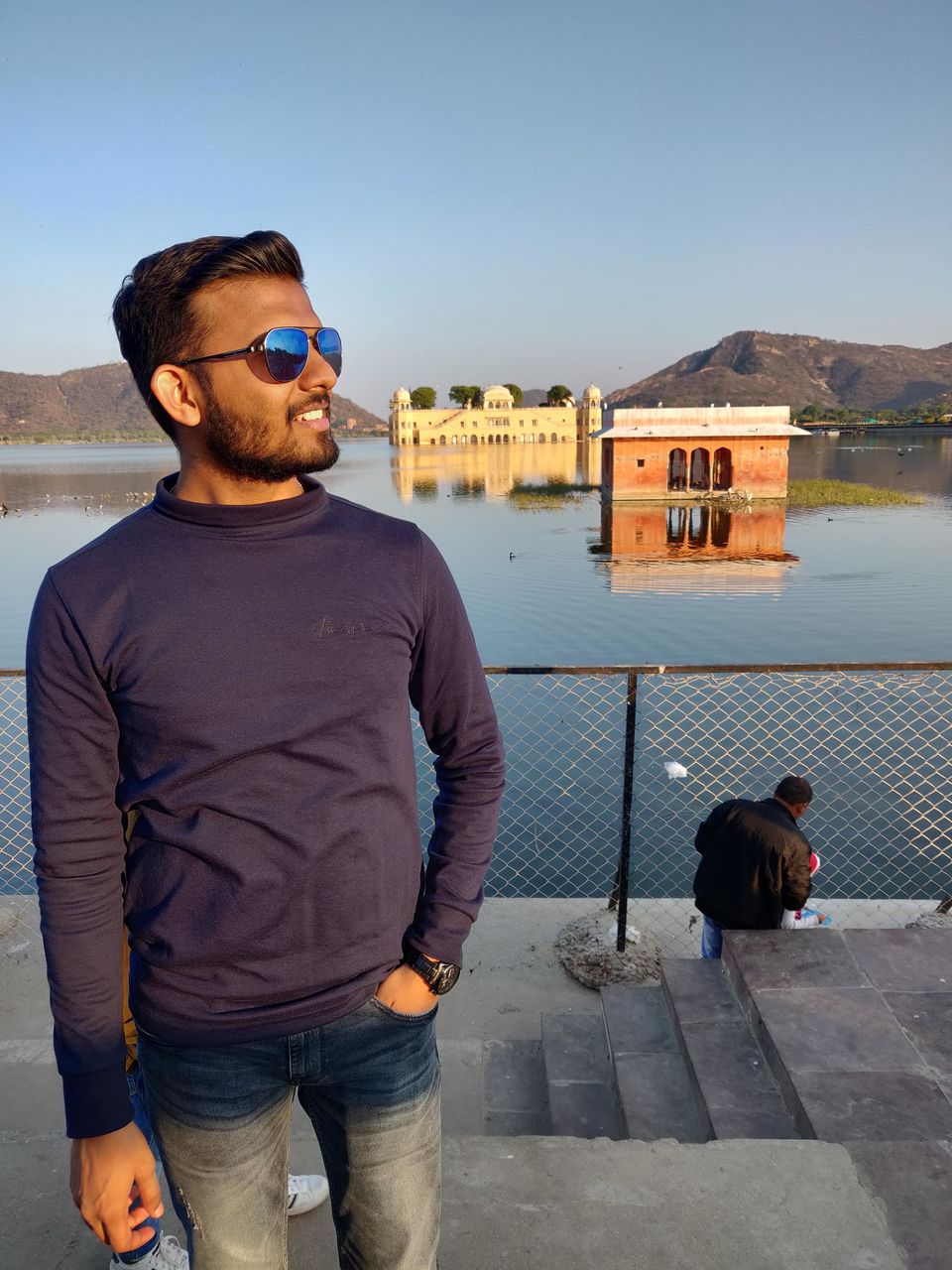 Owing to the time constraint we missed out on some important sightseeing spots. Since we had booked our bus tickets for Jaisalmer, which was scheduled for departure at 9pm. This was an overnight ride and supposed to take 10-11 hours. We spend the remaining time in bazaars purchasing gifts for our friends and family. Jaipur market is famous for the variety of sarees. Leaving Jaipur with an hang of the cultural extravaganza that it is and loads of gifts.
Jaisalmer( The Golden City)
Jaisalmer has the well published flavor of Rajasthan with its deserts, sand dunes, camel safari and the likes of it. Owing to all this attractions, Jaisalmer is a major tourist spot located in the northwestern state of Rajasthan in India. It is known as the 'golden city' due to its bounteous golden dunes and castles clad in golden honey sandstone. Jaisalmer is adorned with lakes, ornate Jain temples and havelis. Climb on to the camel saddle and make your way through this desert or camp under the night sky in this golden land for an unforgettable experience.
The Jaisalmer Fort stands as a citadel and is surrounded by narrow alleys inhabited by people residing there for generations. With shops selling colourful handicrafts and havelis that will make you travel back in time, Jaisalmer is an amalgam of exotic Indian desert culture, heritage and adventure.
We had our booking done for the tent stay prior to reaching here and the timing of checkin was 3pm. We reached the city by morning 8. So having ample of time for sightseeing, we decided to book a room for half day, freshen up, drop our bags.
Places visited here was Jaisalmer fort - Patwon-ki-Haveli - Gadisar lake - Nathmal ki haveli - Sam Sand Dunes.
Jaisalmer fort
This fort is famously known as the golden fort of Rajasthan. It ranks amongst the largest forts in the world. The golden and yellow mixed sandstone offer magical looks to the fort. Rising from the desert sands like a mirage, the fort is a real sight with its 99 turrets during night. It is one perfect example of the Rajasthani architecture.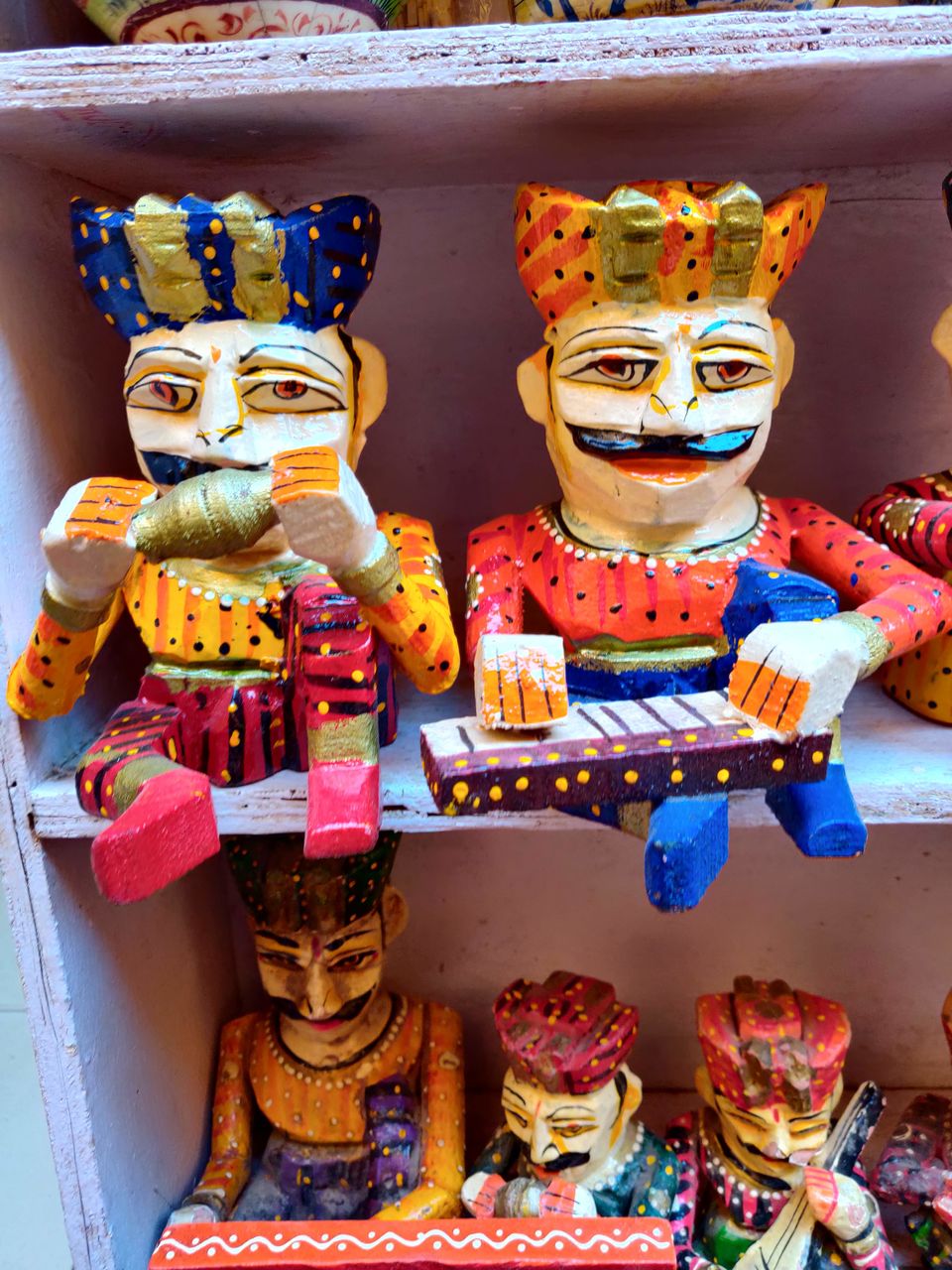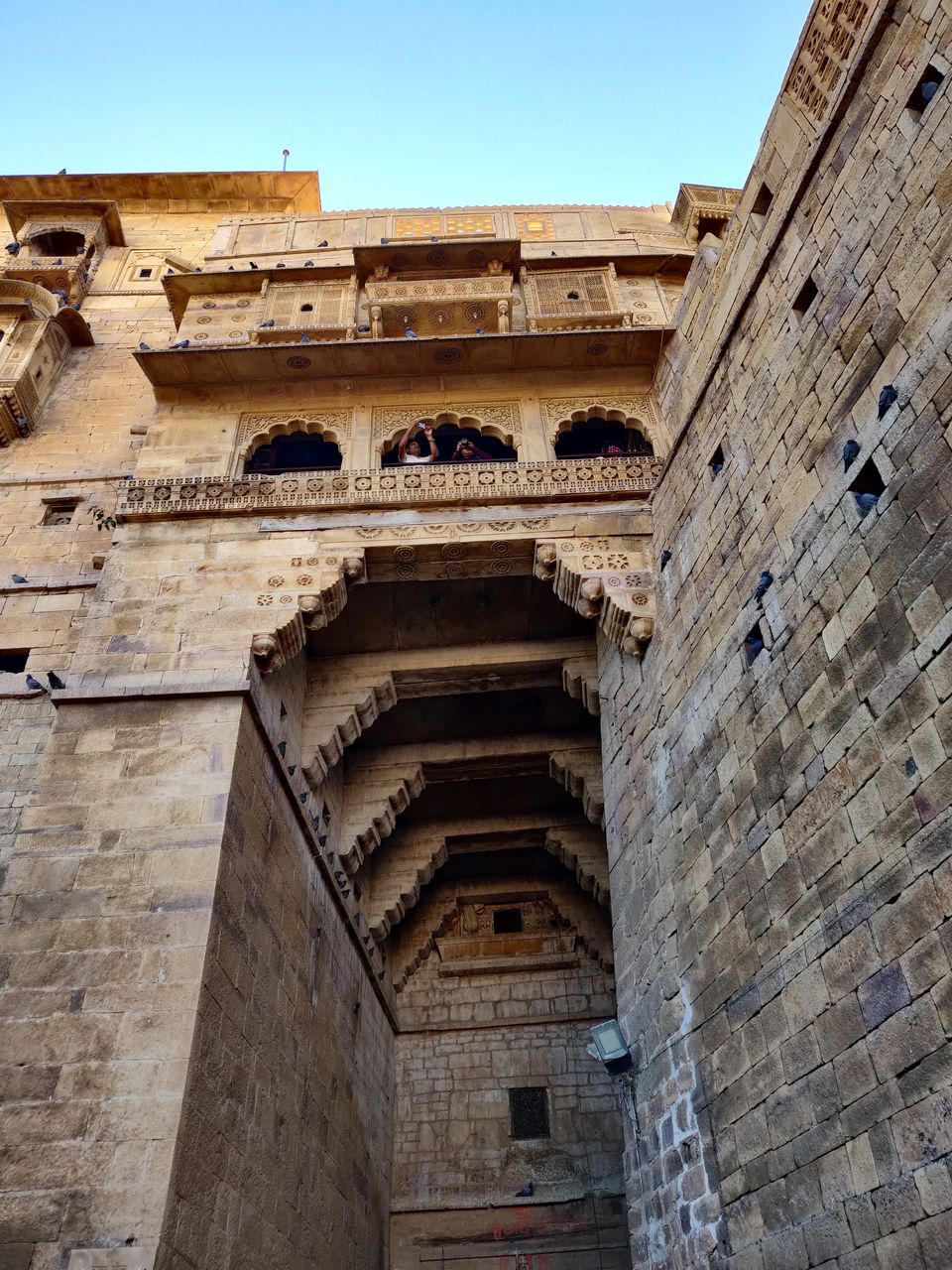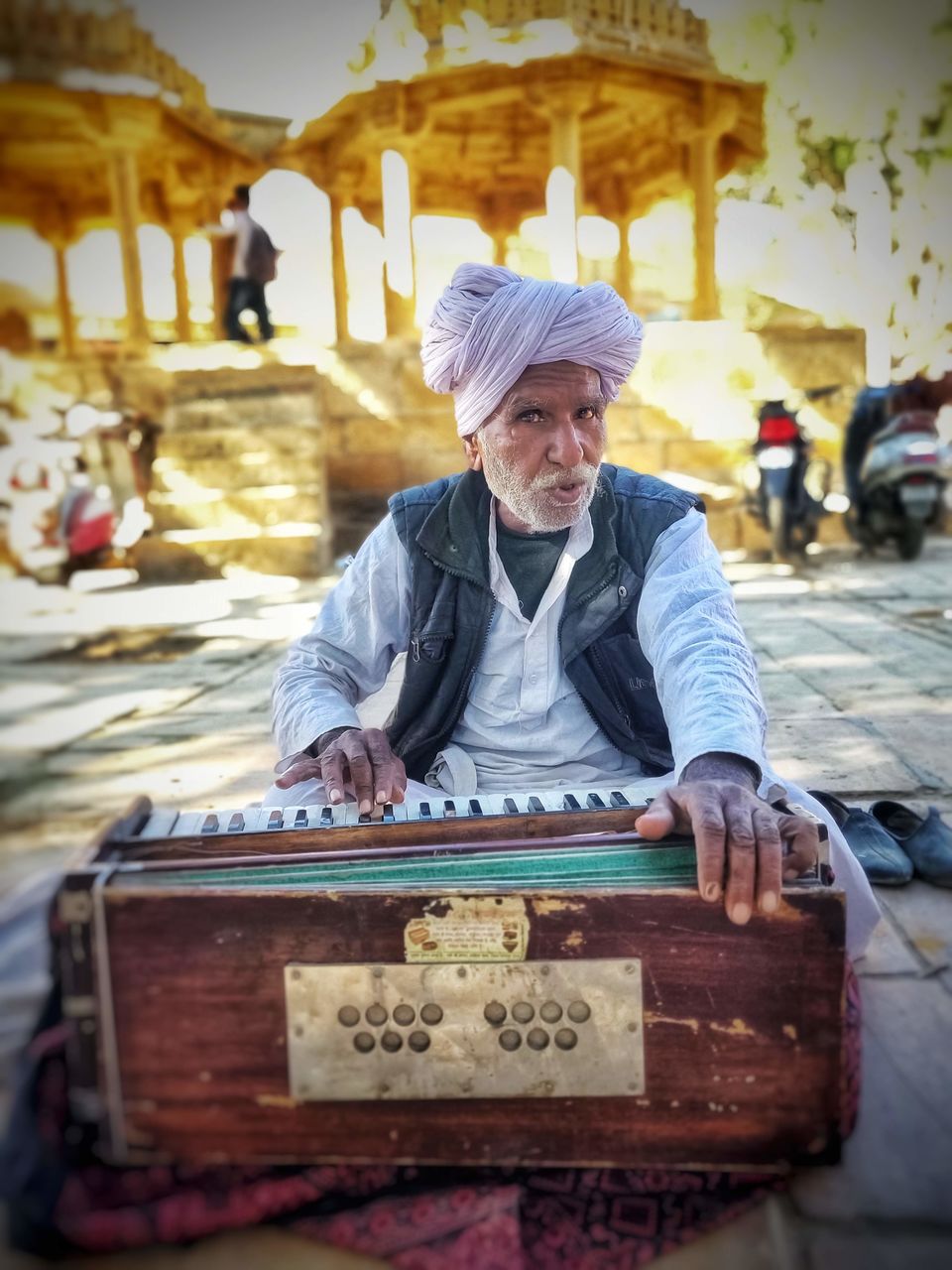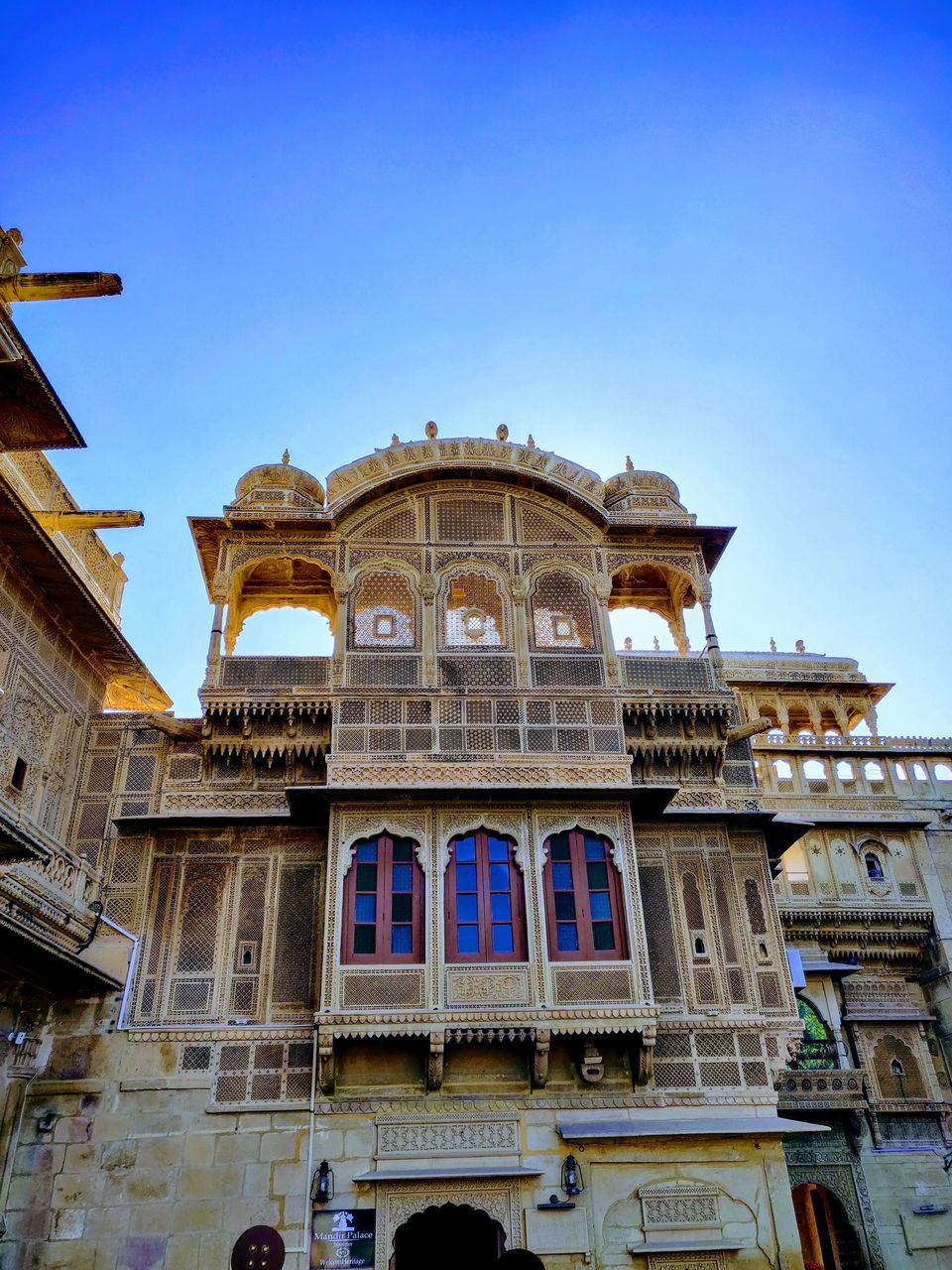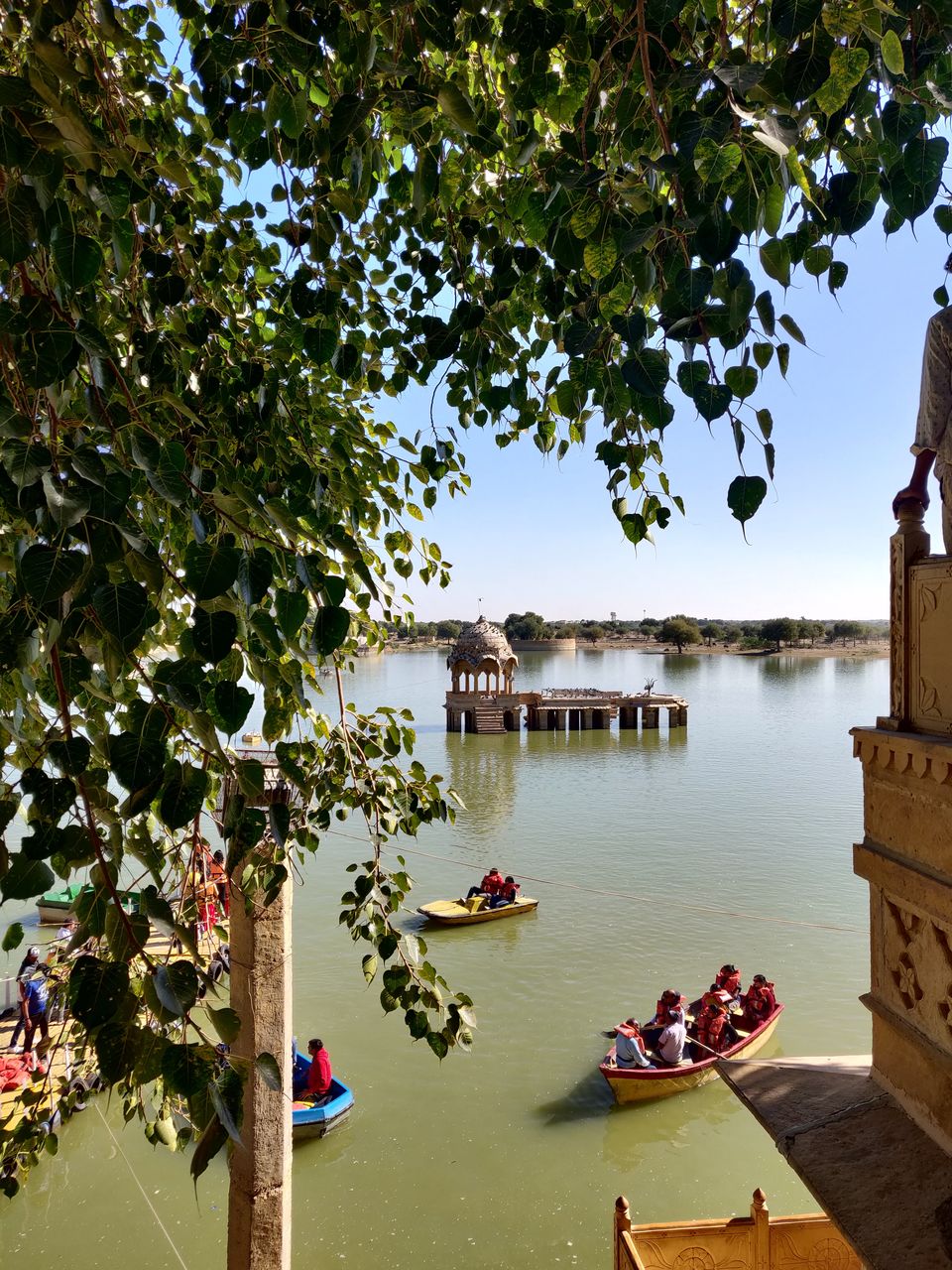 Sam Sand Dunes and our tent stay
From the city, the sand dunes is a half an hour drive away. Please note that only cars are allowed on this road connecting the city and the desert. It cost as 2k for the to-fro cab ride.
We finished our jeep safari in the sand dunes. The experience was such that I cannot explain in words, only thrill to say the least! The sunset here was magical. The time stops at the very moment the sun is about to set in the horizon of the sea of sand and the color of the sky all lit up in the orange hue.
We had a pleasant overnight stay in one of the makeshift tents. It charged as 8k for the group of 5 members with food and other activities included, which i guess was a steal deal again, considering the amount they are charging online for the same package.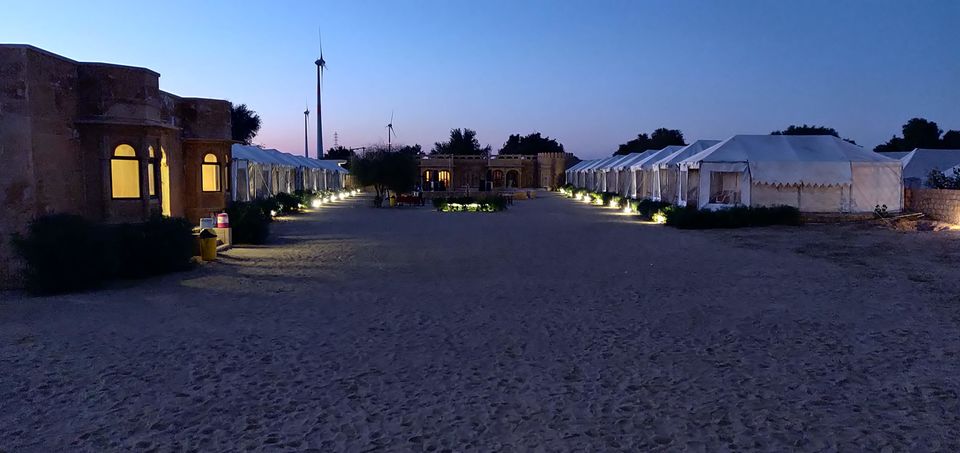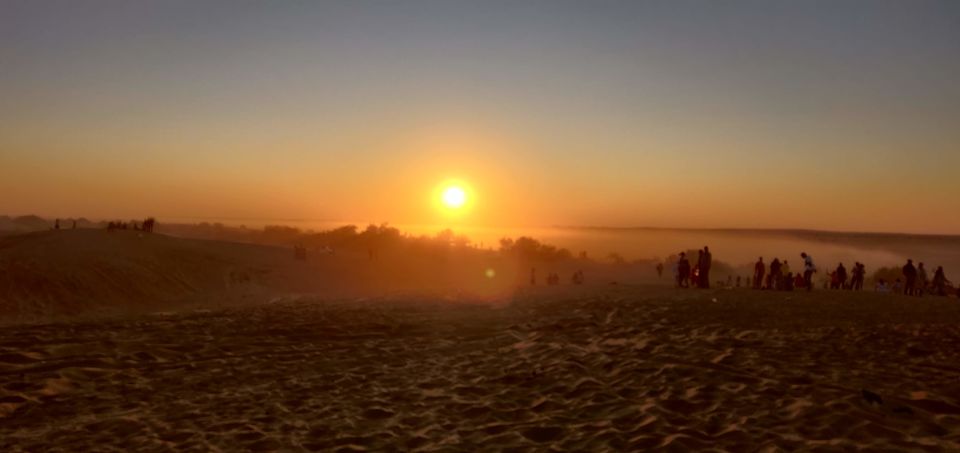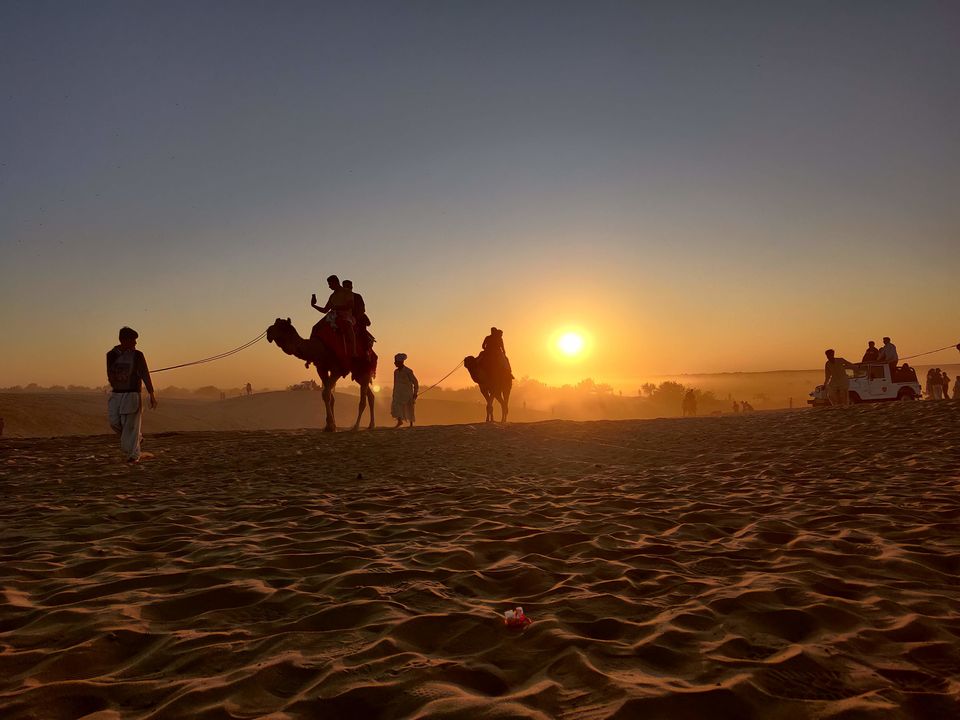 Though we did not want to leave this place! we had to move to the final leg of this journey - Jodhpur. We left for Jodhpur in the morning and boarded the bus around 10am. The distance to be covered was 280kms and it was a good 5 hours ride.
Jodhpur( Blue city and Sun city)
Jodhpur is the second-largest city in the Indian state of Rajasthan and officially the second metropolitan city of the state. It was formerly the seat of a princely state of the same name. Jodhpur was historically the capital of the Kingdom of Marwar, which is now part of Rajasthan. Jodhpur is a popular tourist destination, featuring many palaces, forts and temples, set in the stark landscape of the Thar Desert. It is popularly known as Blue city and Sun city among people of Rajasthan and all over India. The city is also said to be the cultural capital of Rajasthan state.
We booked a hostel here too. Unlike Jaipur, the hostel here was kind of ok. We didn't do much the day we reached Jodhpur. Walked around and booked a auto guy to take as around sightseeing the next morning.
Places visited here was Mehrangarh Fort - Umaid Bhawan Palace - Jaswant Thada - Mandore Gardens - Clock tower - Toorji Ka Jhalra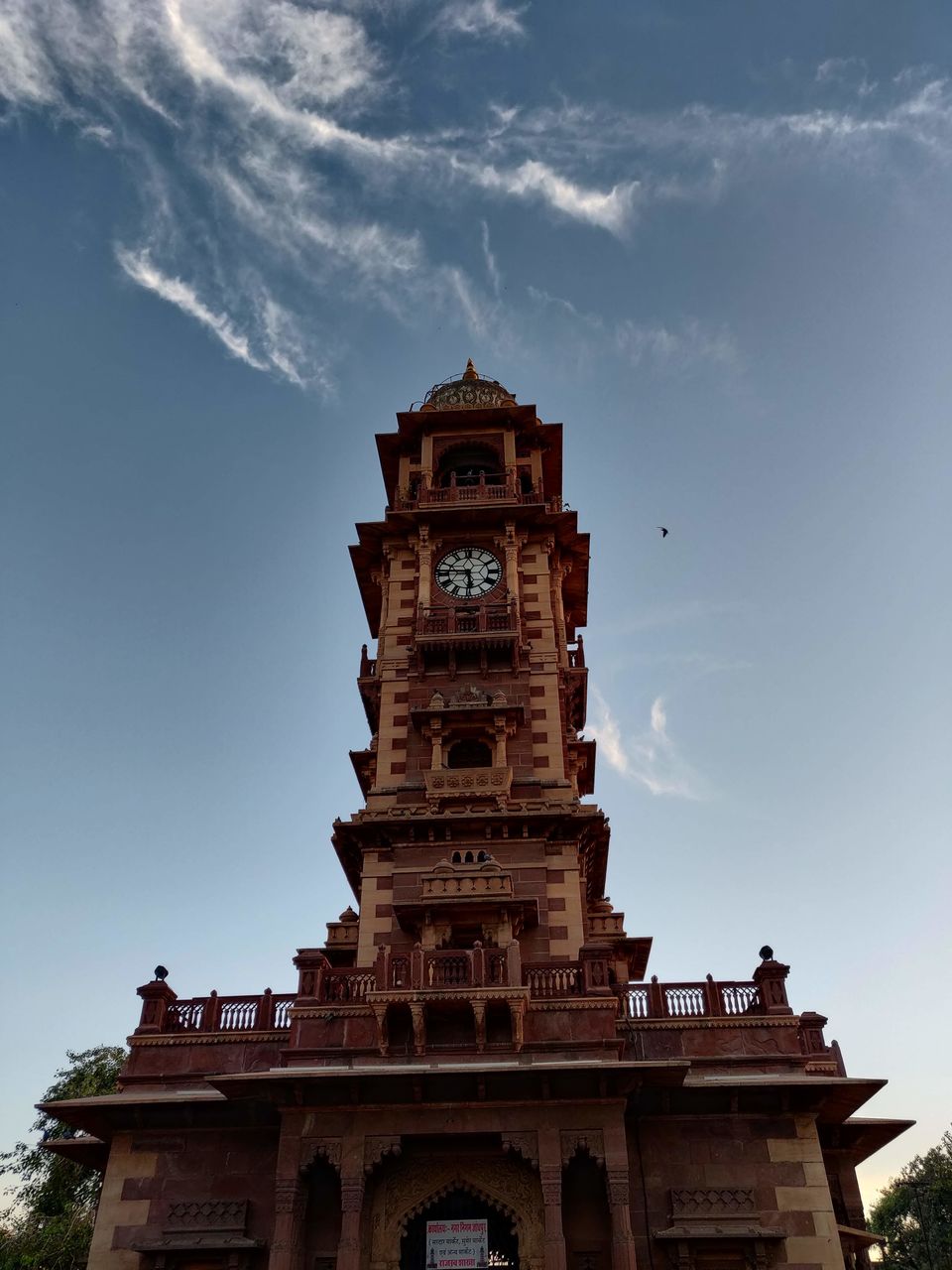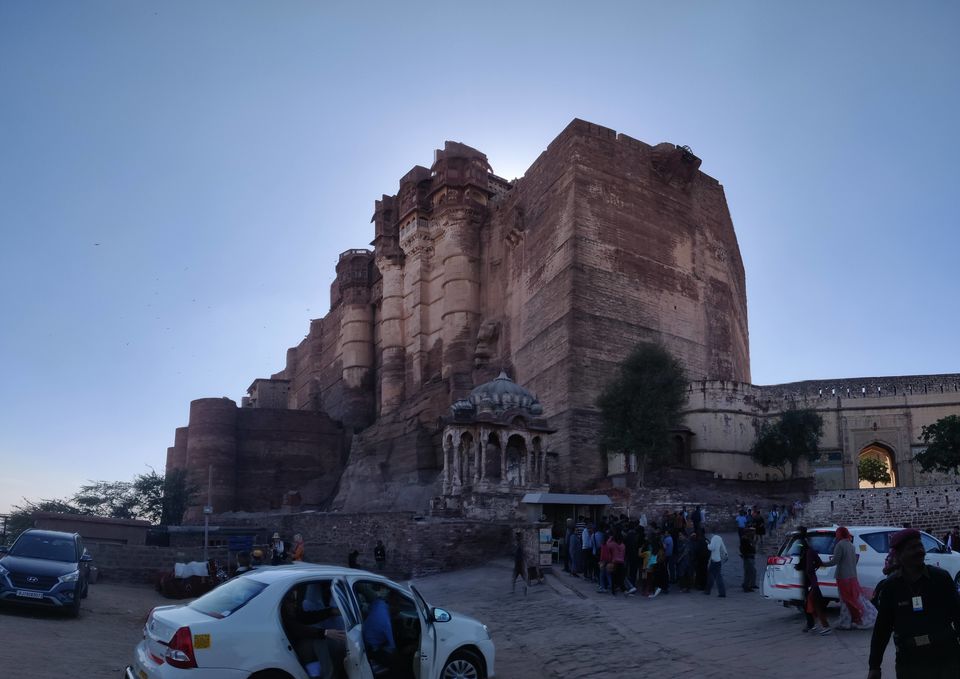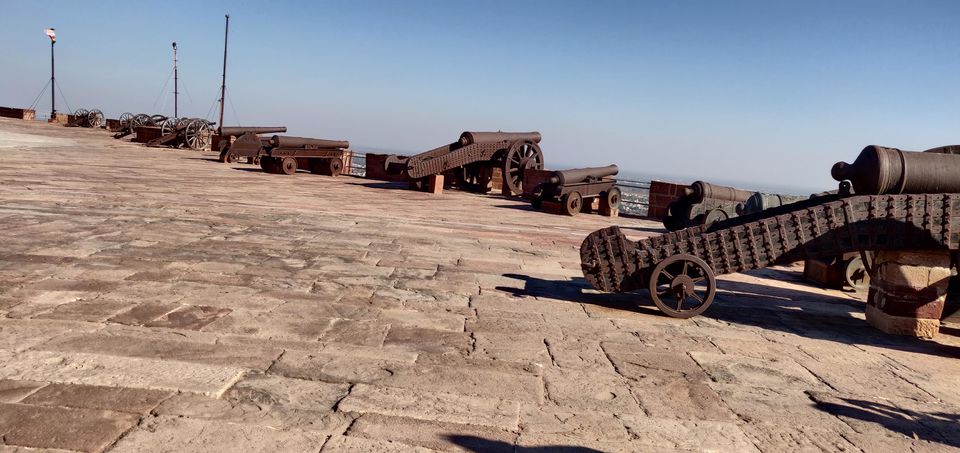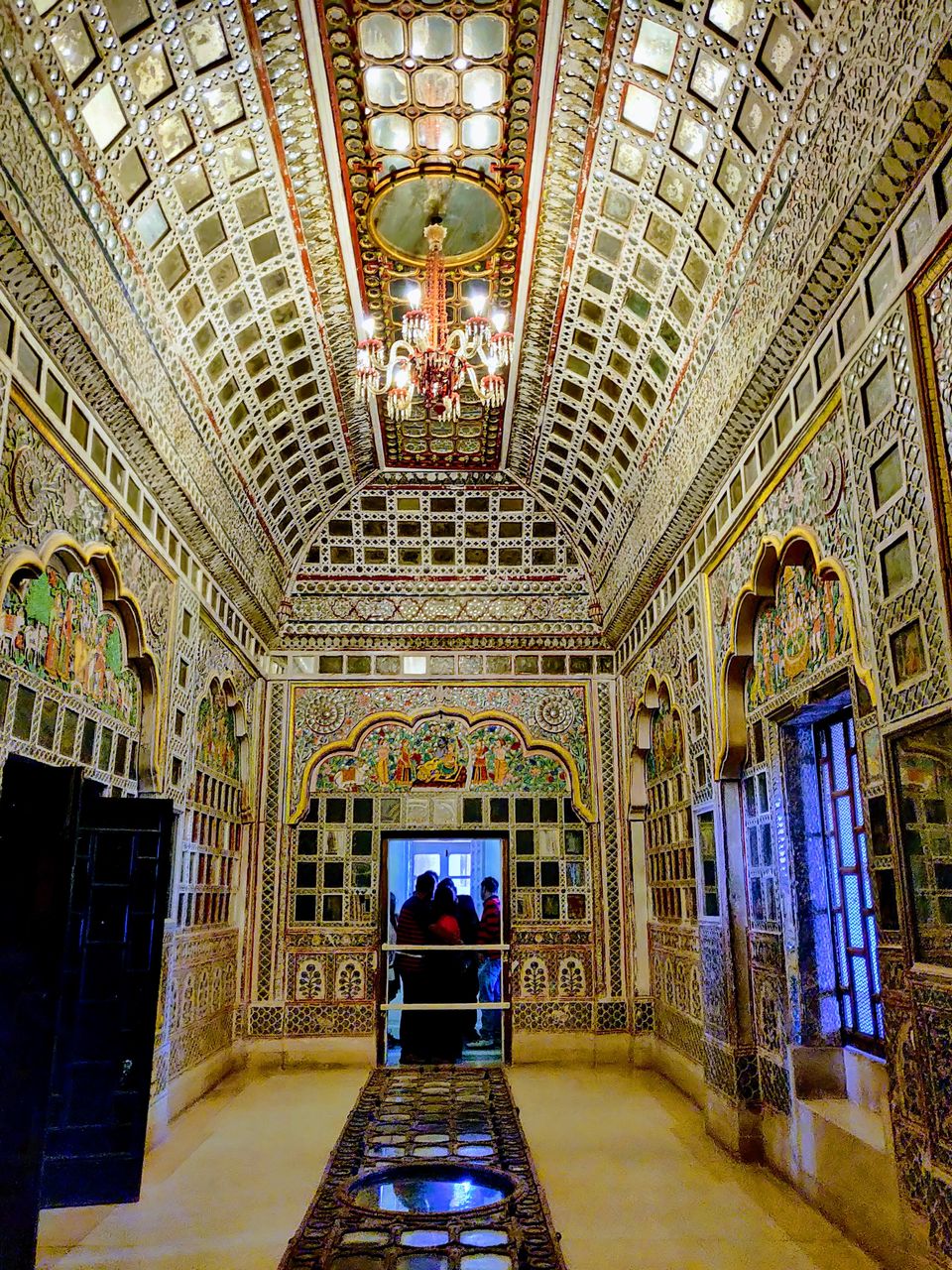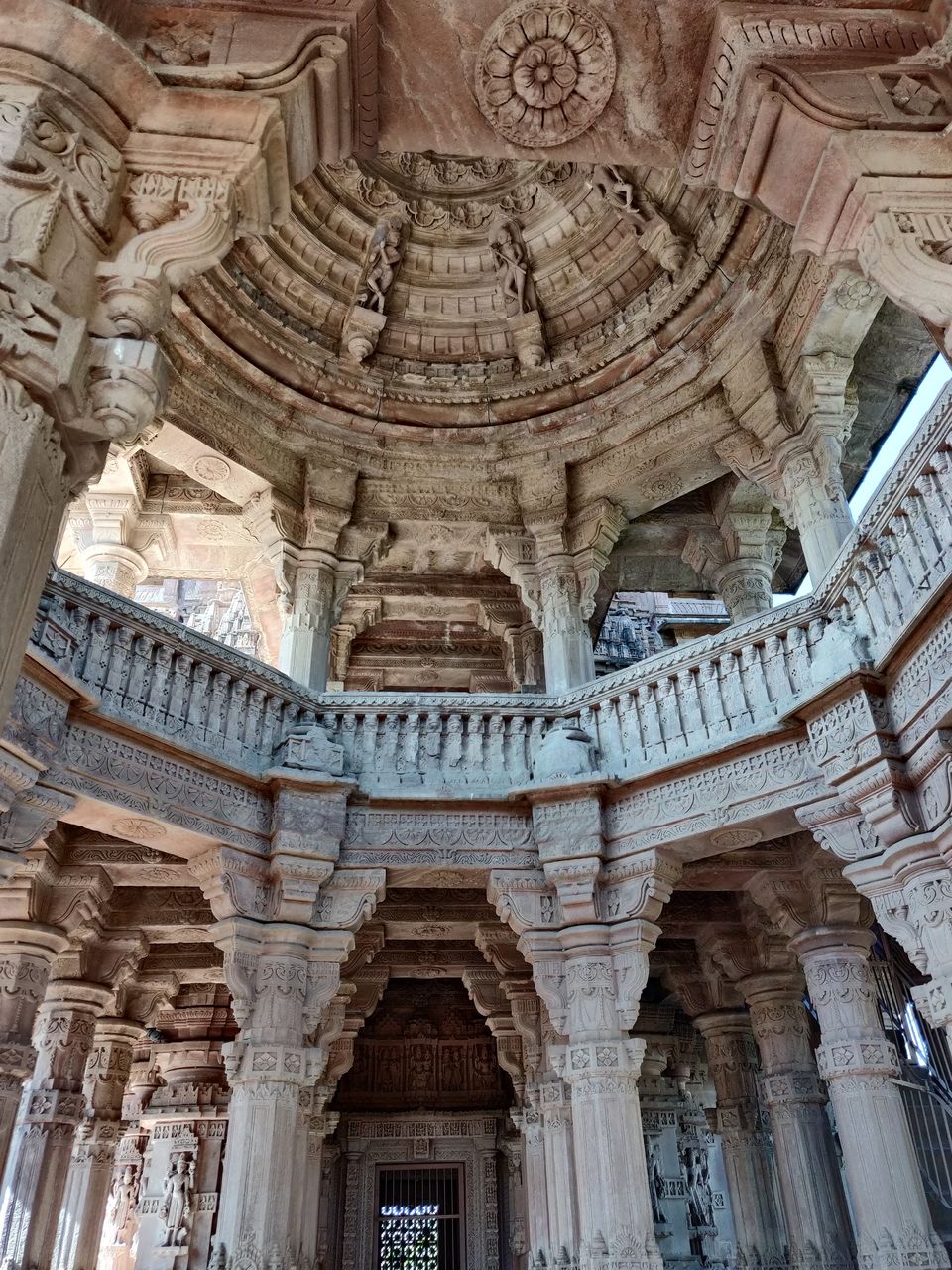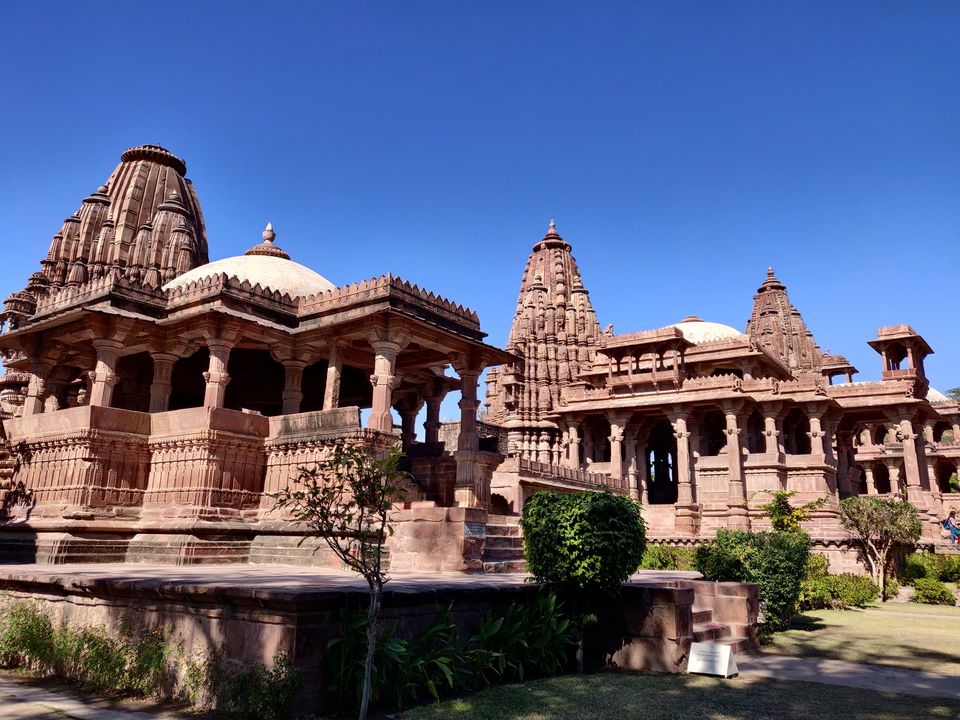 So that is how our journey spanning 8 days unfolded. We met some helpful souls and who made our trip possible and well within our expected budget. The rich culture in the state of Rajasthan is a must experience one. Now since the state is so rich, it has an experience for everybody, be it the richie rich or backpacker like us. No doubt Rajasthan would not disappoint you, for it has something for everybody. In my list of places to visit again there is the trio Puskkar-Jaipur-Jaisalmer. These cities hold my heart and left me wanting for more.
Frequent Searches Leading To This Page:-
best tour packages in rajasthan, rajasthan family tour packages, rajasthan travel packages, rajasthan trip packages, rajasthan tour package for family, honeymoon packages in rajasthan
If you like this article please check my Kerala state tour guide
and my article about my Kasol trip:-
Kerala : https://www.tripoto.com/trip/a-z-about-kerala-5e8f3c895cf88
Kasol : https://www.tripoto.com/asia/trips/mumbai-amritsar-kasol-a-budget-trip-5807711fca8f9