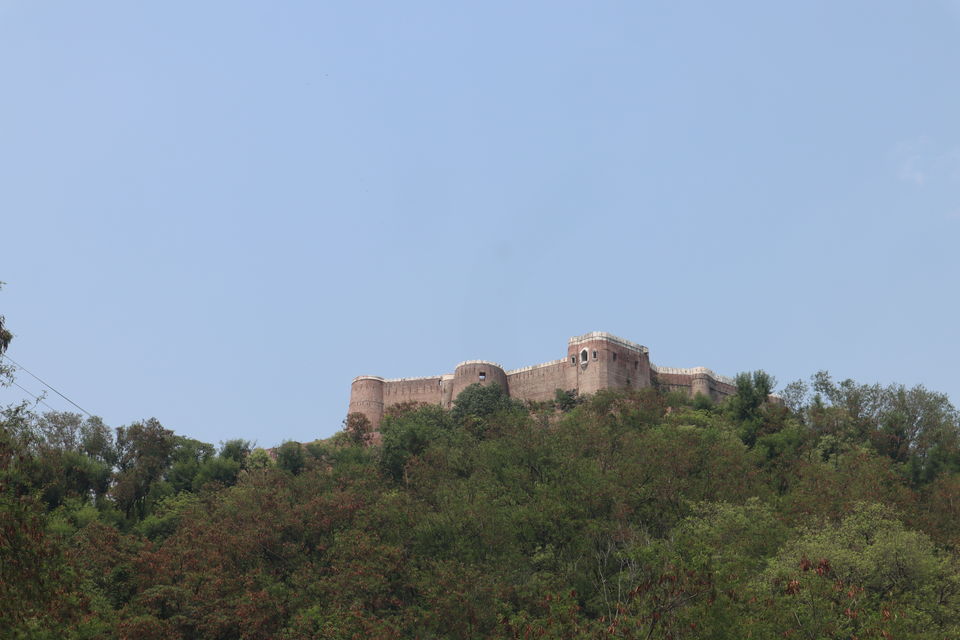 Coronavirus Pandemic has put a stop to all travelling activities but travelling is in the job description if you're a journalist. So, as soon as the Unlockdown Phase-2 began in India and unrestricted inter-district movement was allowed, we travelled down to Reasi in Jammu province of Jammu and Kashmir, India. If you haven't heard about Reasi, you would have atleast heard about the abode of Shri Mata Vaishno Devi which is in Katra. Katra falls in Reasi district and is the biggest source of religious tourism, not just for Reasi district but for Jammu and Kashmir as a whole. On an average, more than 1 crore pilgrims go to Shri Mata Vaishno Devi Pilgrimage every year. The shrine is located amid beautiful and panoramic trikuta hills.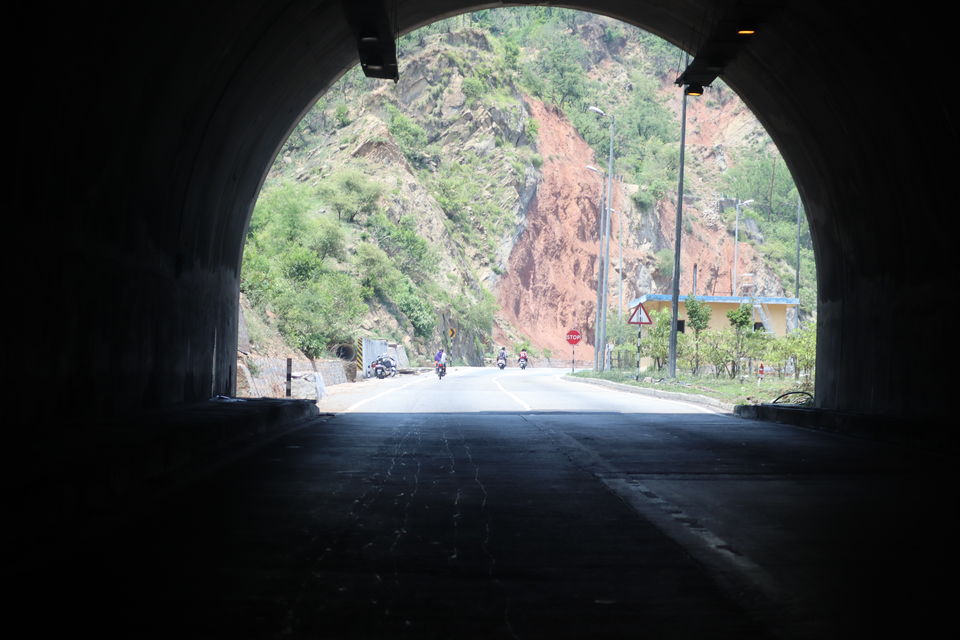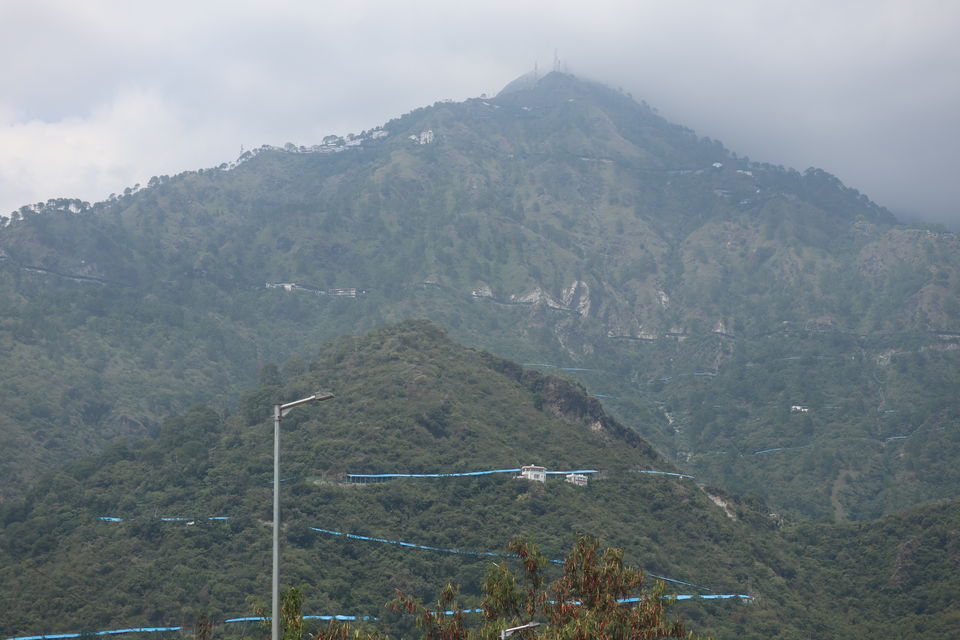 General Zorawar Singh was a military general of Dogra ruler Gulab Singh of Jammu and he died during battle. His legacy is his conquests for which he was also named as "Napolean of India". His conquests include Ladakh, Tibet, Baltistan and Iskardu. Throughout the Jammu region, the statue of General Zorawar Singh is found in various chowks to mark his contributions in demarcating the territory of Jammu and Kashmir and exceeding its boundaries with his might and power.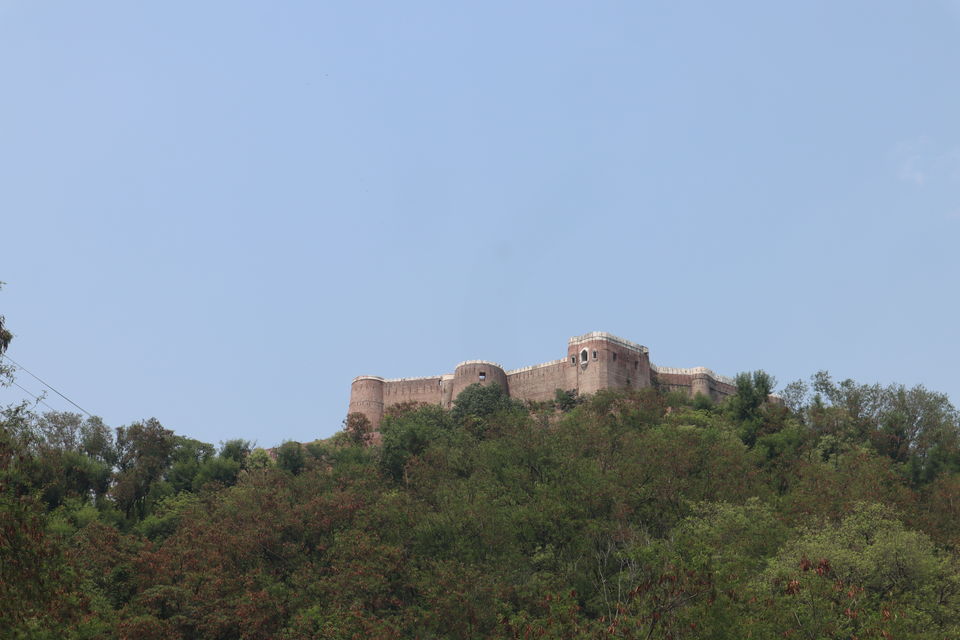 Reasi is just at a distance of 39 kilometers from Jammu and so it took us nearly an hour and a half to reach. The road to Reasi is macadamised but there are a few bad patches that you have to cross to reach Katra but for me, the main attraction for which we went to Reasi was not any pilgrimage but the new Outdoor stadium that had been recently constructed. As soon I reached the town of Reasi, I saw a statue of General Zorawar Singh in the middle of the bus stand.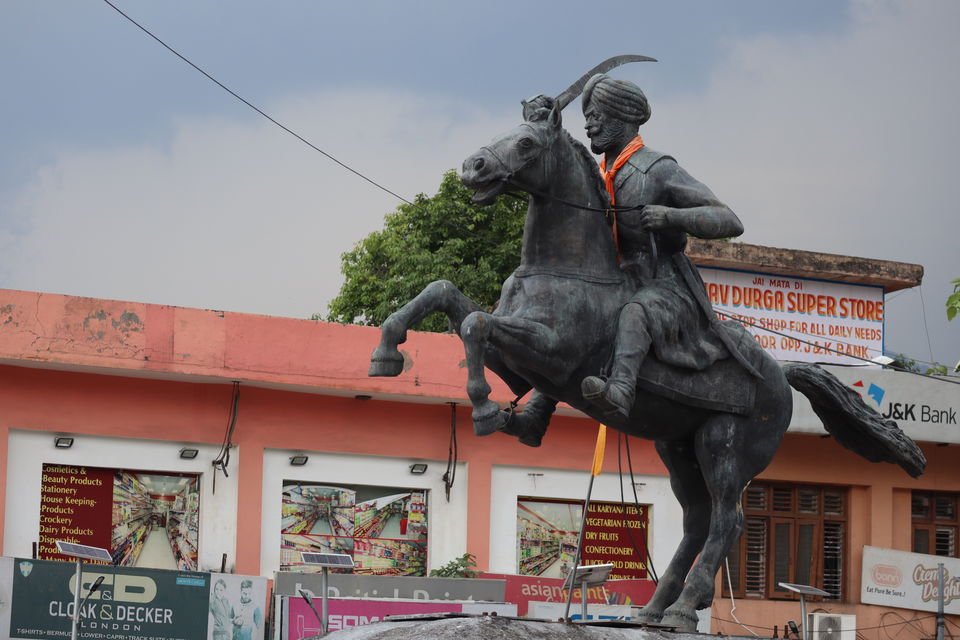 On way to Reasi town, I could catch a glimpse of the Bhimgarh Fort built atop a hill and which was historically used by the royal family members for shelter during emergencies. It is also known as Reasi Fort and due to the Pandemic, since all tourist destinations have been shut, I could only adore it from afar.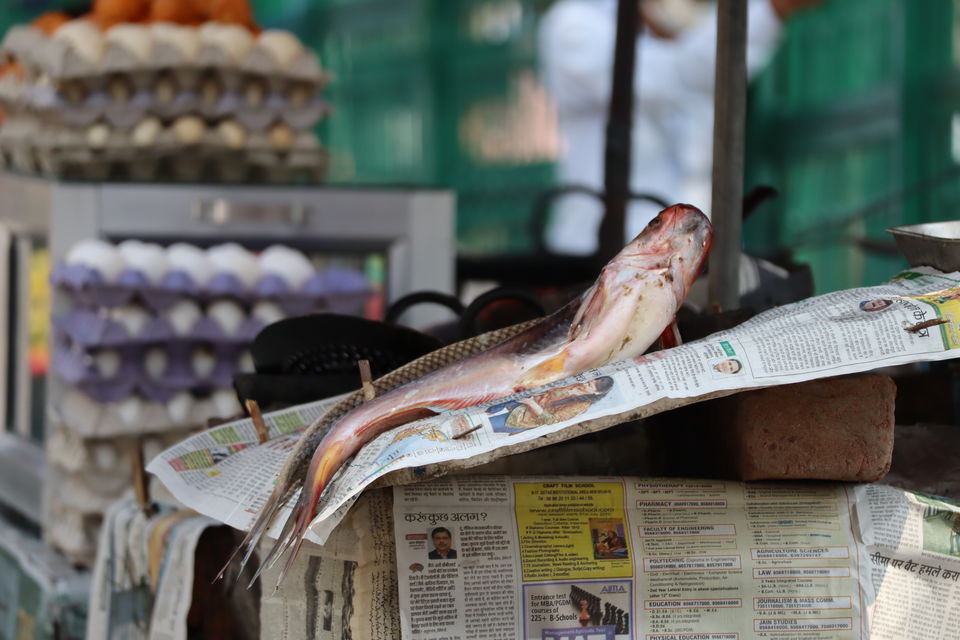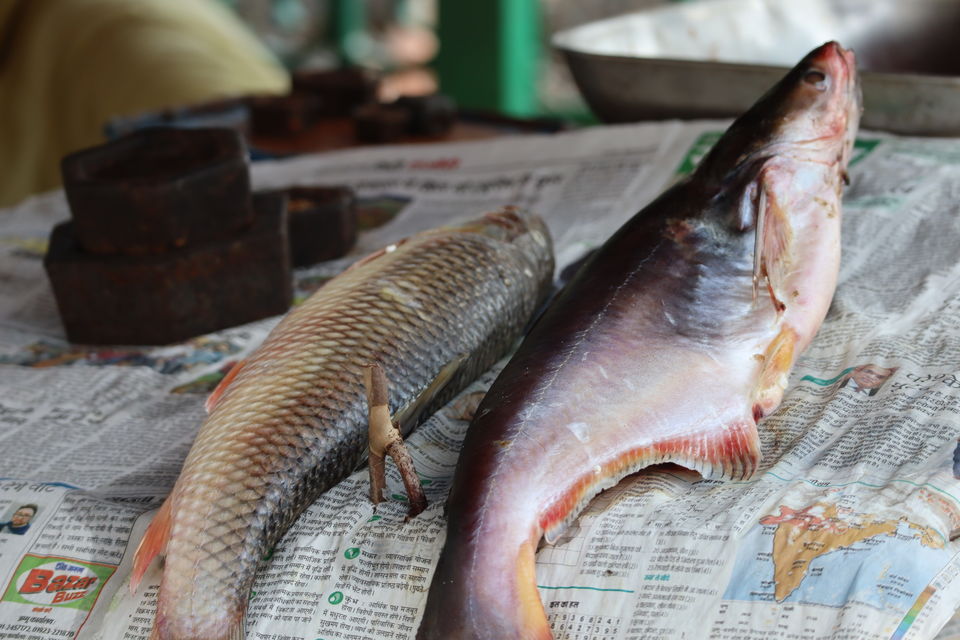 Unlike Katra, where you will not find any non-vegetarian food, in Reasi town, as soon as you enter, you will find street vendors selling fried fish, fish fritters, egg fritters and other finger food. With the unlockdown Phase-2, these street vendors were allowed to start their work once again but upon talking to them, I quickly realised that the fear of Corona was still causing a lot of hardships for them. There were vendors selling sugarcane juice, fruits and all kinds of snacks right outside the outdoor stadium, which was our main destination.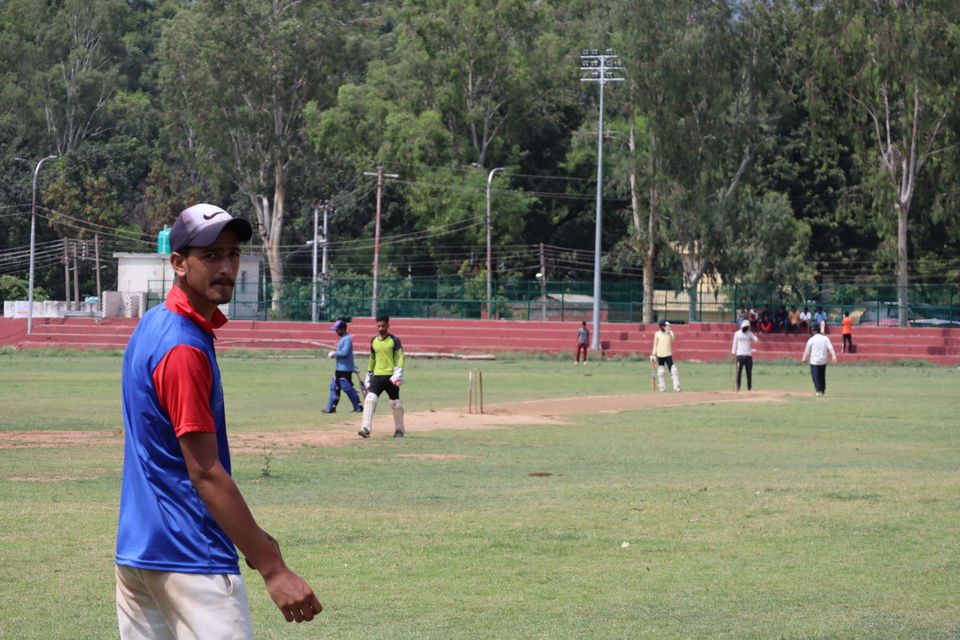 When I reached the outdoor stadium, I was surprised to find that a cricket match was going on. When I talked to some of the players, they said that it was the first match they were playing after months of staying inside their homes so the spirits were high.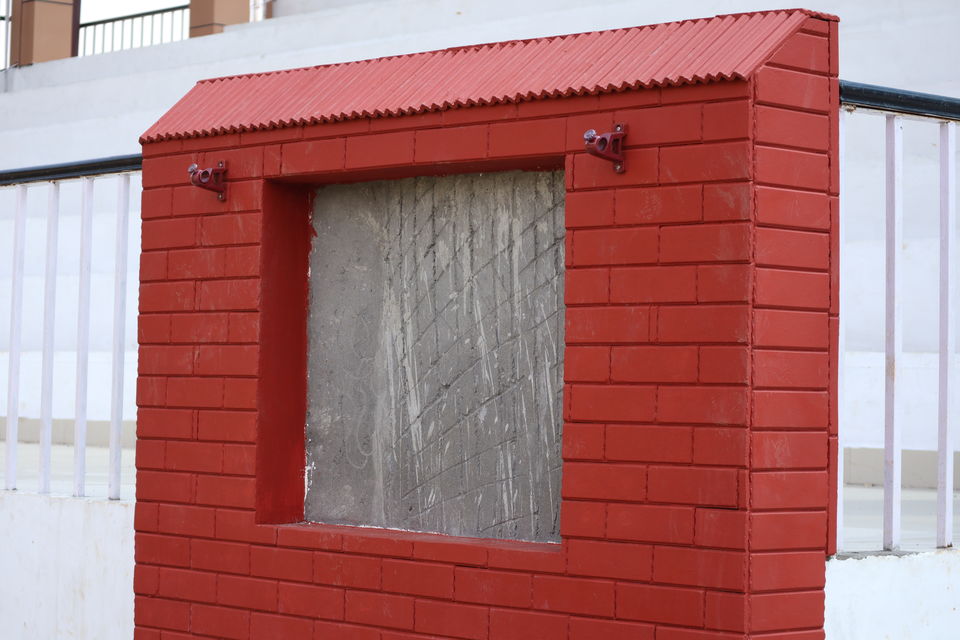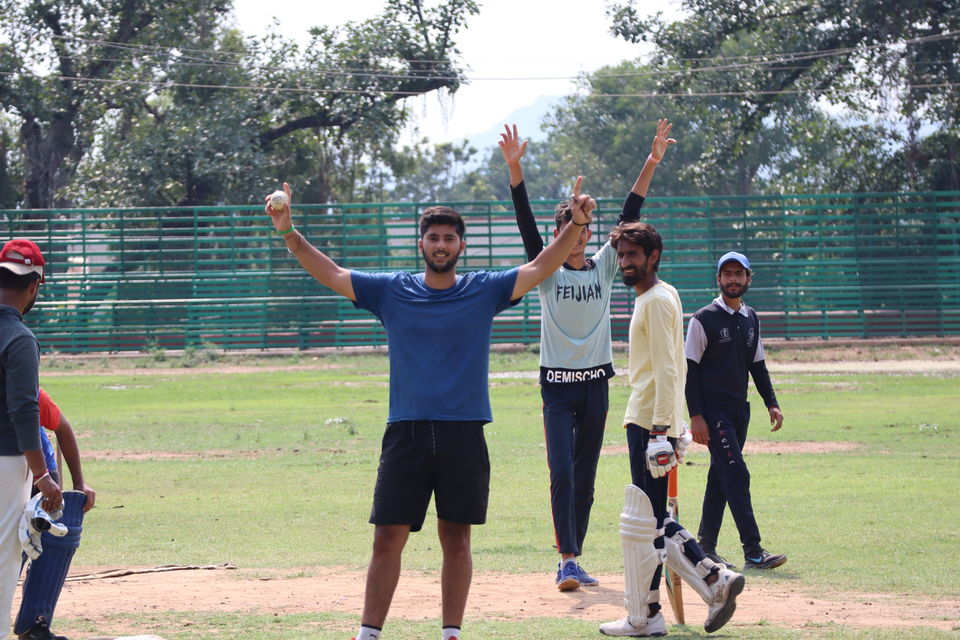 The players were happy about the new changes in the stadium and were waiting for the construction work to be completed. A new pavilion, clean washrooms for players, high-mast flood lights, they were all to ensure that the players get a proper space to practice and make a name for themselves in sports. But right opposite the outdoor stadium, there is an office of Agriculture department. I wandered in expecting to get another news story, however, what I found was much more interesting.
There were two cars, that were probably more than twenty years old that were left to rot in the backyard of the office. They did add to the overall ambiance of the otherwise monotonous government office but the state of these vehicles showed the carelessness of the administrators in proper utilization of funds.
As the evening approaches, we left Reasi town with some memorable pictures and a story to tell.