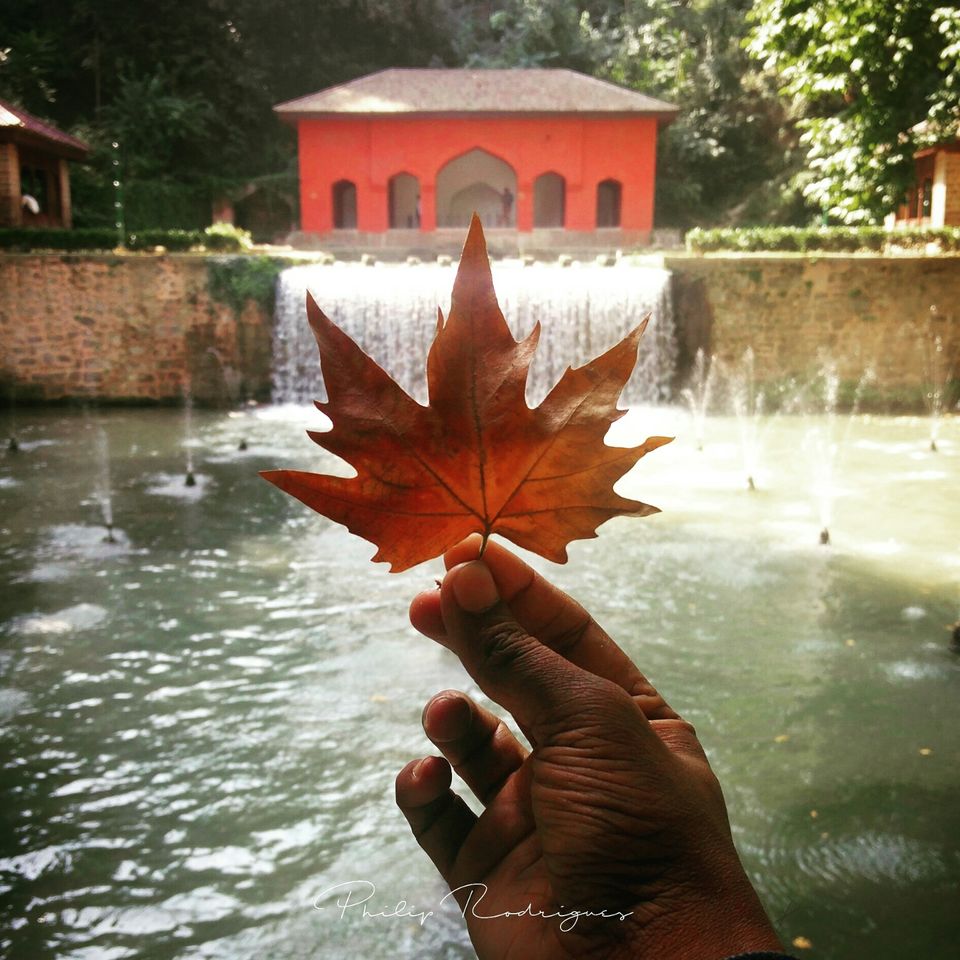 Excited Excited Excited! That's how I can describe the day before my flight to Kashmir. I have always wanted to visit this magical place from my school days. I was waiting to visit for a long time and finally couldn't wait anymore.
With so much news coming in the media, a traveller always is a bit hesitant to visit. But still I wanted to visit to see the real Kashmir and experience the daily life of a local Kashmiri not what is shown on TV.
So the night before my flight I couldn't sleep out of excitement :) finally reached airport for my 10am flight and off I went. I had a brief stopover at Amritsar, while landing caught a glimpse of the gleaming Golden Temple shimmering in the sun.
Later, I could see slowly the landscape changing from green flat plains to lush carpeted mountains. There was a heavy cloud cover and found some mountains peeking out through the clouds. No doubt it is paradise!
Finally landed in Srinagar in the afternoon and was greeted by my very close Kashmiri friend and brother Aamir. My guest house was by the Dal, so reached there in an hours time. My friend had got me some home made food, Rista which is one of the items in the famous Kashmiri wazwan cuisine. It was too yummy, soft minced mutton shaped in a ball.
We took a brief rest and went to the first place in Srinagar which most people come to see, the Dal. :) it was lovely to see the ornate houseboats which I only saw on tv or magazines. And roaming the Dal without a shikara ride will be incomplete.
After that we went for a long ride by the beautiful Foreshore Road which hugs along the Dal. Had a brief stop to enjoy yummy sheekh tujj (barbeque) with a variety of chutney by the Dal while enjoying the view of the sunset. Then came back to my guest house tired yet excited for tomorrows trip.... to Gulmarg :)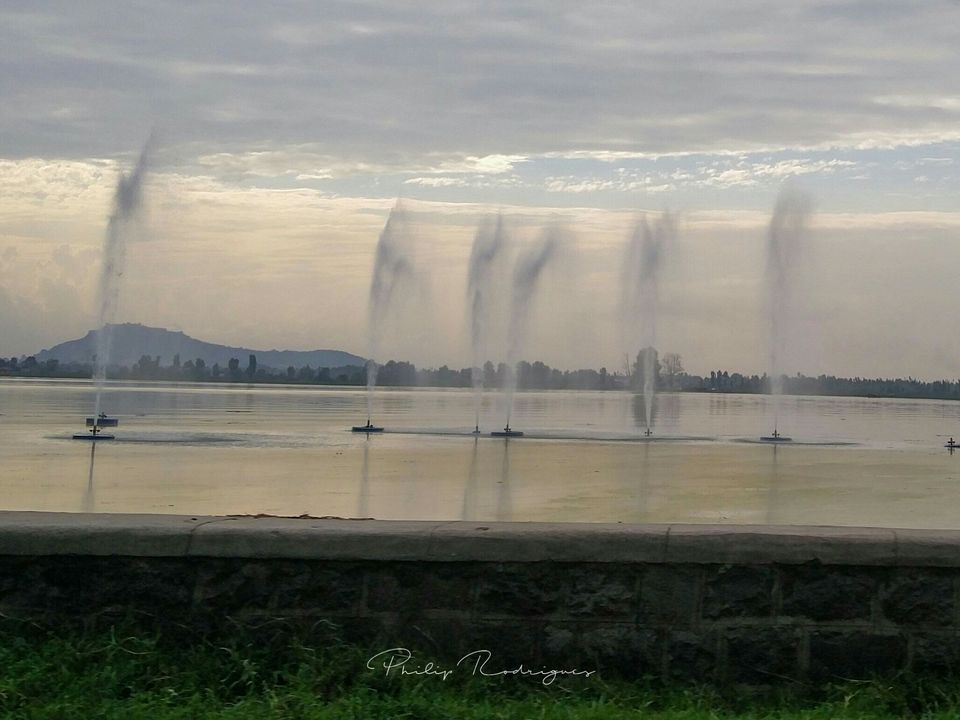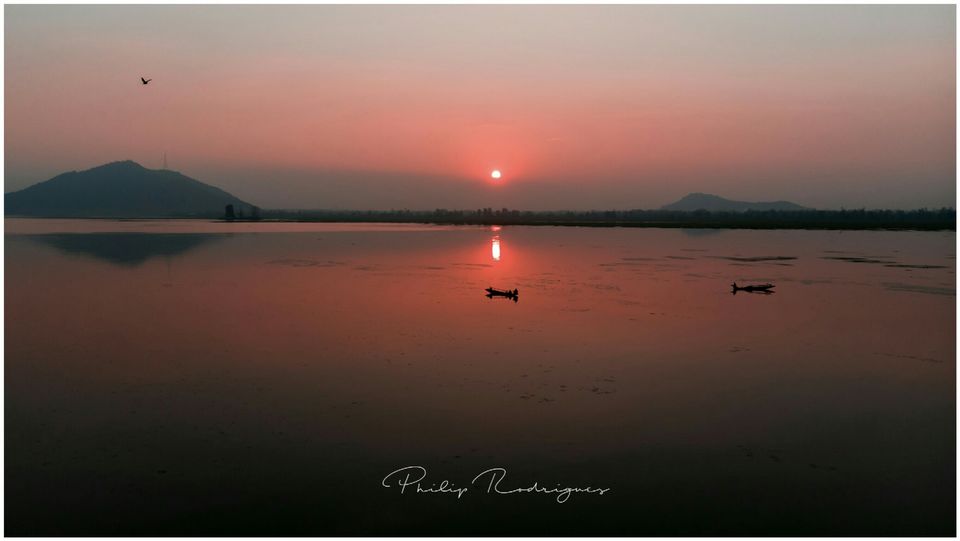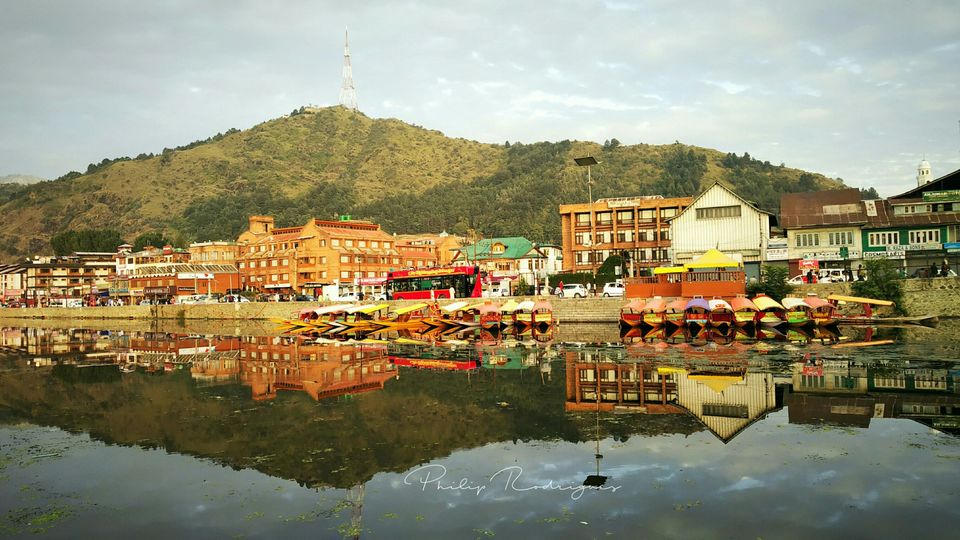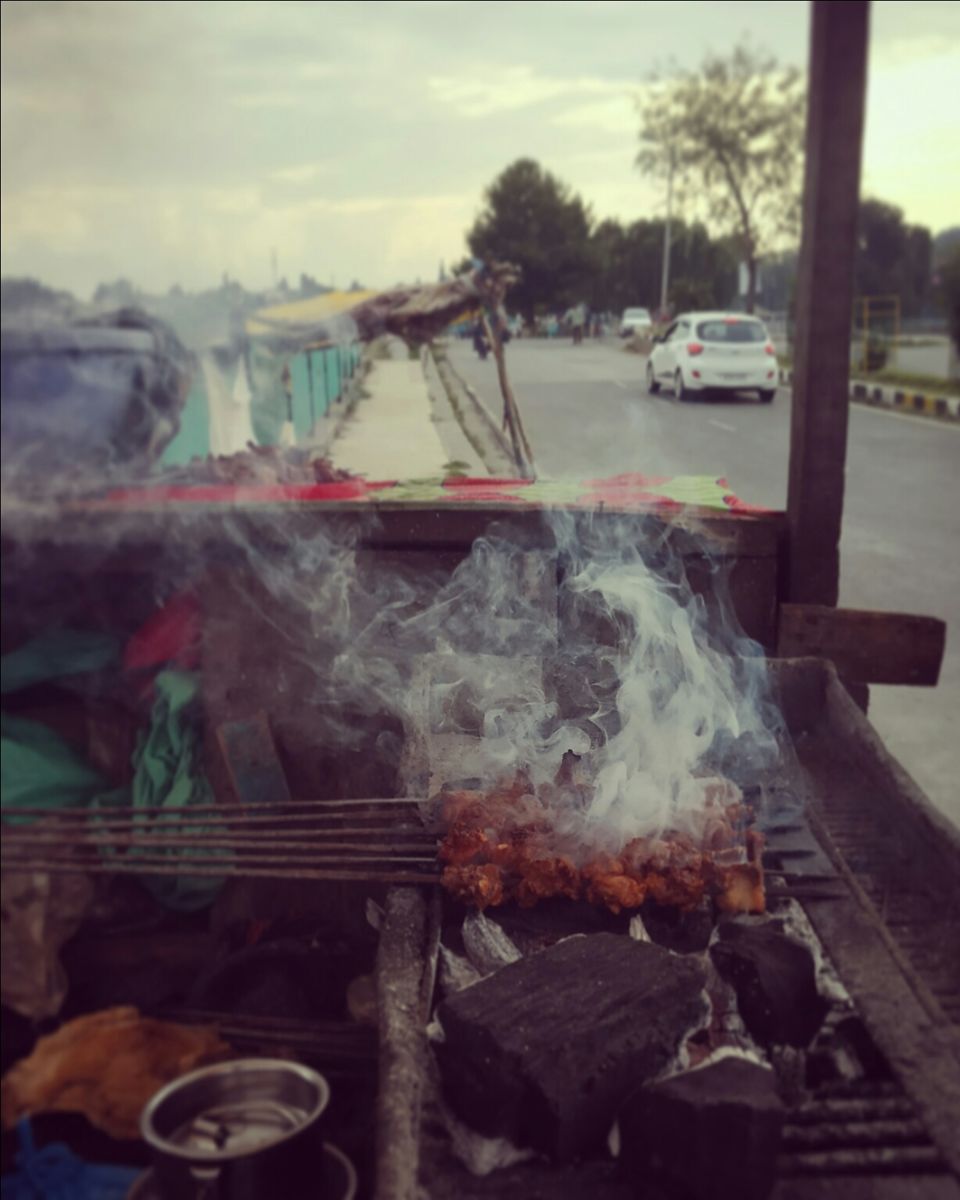 After a refreshing sleep I was raring to go to Gulmarg which I have often seen in pictures and movies. My friends friend was supposed to pick us up by 8 am. But he overslept. Hahah and Aamir, my Bro and friend called him and was going on giving him a piece of his mind over phone... Poor boy ????.
In the meantime we got ready for breakfast a a simple one. First time I had noon chai, a salted pinkish hued tea with fresh Tsot or Girda bread, which have fingertip indentations. You must try the other varieties of Kashmiri breads which are prepared early morning in traditional style in the kandurs (bakeries). Infact I suggest you go for a food tour and visit a kandur to see and taste the bread varieties. After my friend put a liberal spread of butter on girda, I understood what my weight will be at the end of my Kashmir trip.. ????
Finally my friend's friend came to pick us up at 11 am ????. In the meantime we already had 2 more rounds of noon chai and went for a walk by the Dal to kill some time. We got in the car and off we went through the streets of Srinagar but before that we bought some snacks to munch on for the hour and a half journey to Gulmarg. We zoomed on the highway at quite a high speed..to make up the lost time, thanks to Aamir who had no patience! For slower commuters. I was praying ???? that he doesn't hit anyone...
We reached closer to Gulmarg and suddenly I could see high up the vast expanse of meadows and mountains from a distance. We reached Tangmarg on the route to Gulmarg. We stopped here for a chai and second round of breakfast :) Once over we started off to beautiful Gulmarg.
Finally we reached and it was a refreshing sight, with rolling lush meadows, pine forests and misty mountains in the background. In fact Gulmarg has also the world highest golf course.
Frequent searches leading to this page:-
book solo tour package kashmir, top kashmir travel agent package, top resorts and hotels in Kashmir, places to visit near jammu, best time to travel kashmir, most visited places in jammu and kashmir, srinagar package for family, solo trip kashmir package from delhi, family trip package to gulmarg, srinagar honeymoon luxury package, kashmir group trek package, top activities in kashmir, best local site seeing in kashmir