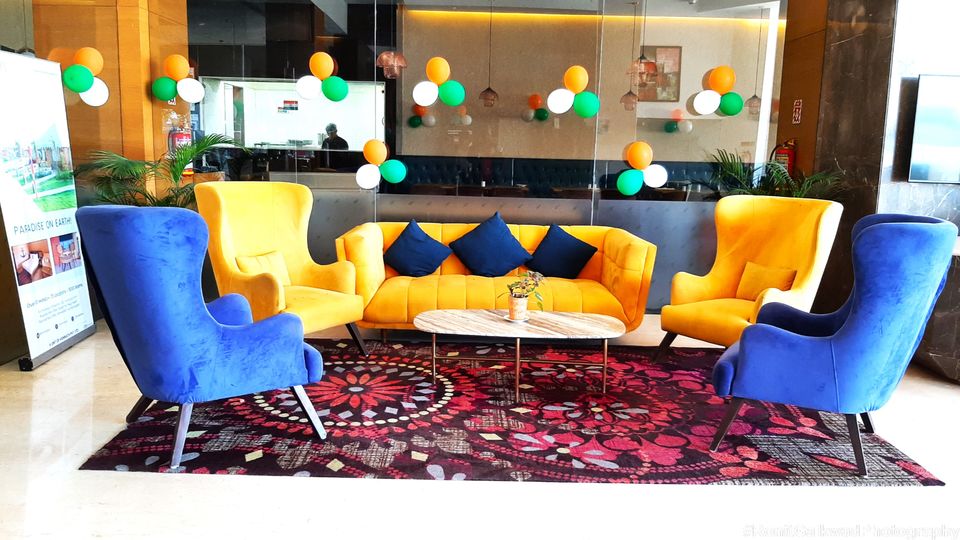 We were looking for an excellent hotel for two nights at Jamnagar when we came across the fern and booked the same. The hotel's location is slightly outside the city, but the good part is it being a part of a mall; it also has a drive-in theater and PVR if you wish to enjoy some time.
The hotel has eight floors, and we stayed on the 3rd floor ( this also has a banquet at one end ). The rooms were immaculate and spacious, with plenty of space to add the extra bed we had asked for since the room was for three adults. Additionally, the room's ambiance and floor were great, and the lighting conditions ensured that the entire area was well-lit. The bathroom was spotless, and all the facilities made the stay comfortable.
The breakfast menu was excellent, serving continental food, including North and South India items. The food we ordered tasted great, and the quantity was perfect for three people. The hotel also had a health center on the second floor.
The only issue we faced during the stay was the nonavailability of the additional bed for the first day, where it took some time for the housekeeping staff to find the bed. However, apart from that the entire staff was polite, professional and friendly. This especially included the Manager Mr. Ravi Kumar and the front desk executives Deepak Kumar and Priya.
All in all, the fern is an absolute delight to stay in Jamnagar, and I would recommend this for a comfortable stay, be it for business or family.