The Independence day always calls for a special trip somewhere close and this time it falls on a weekend, thus making it even better for all travel enthusiasts who are looking to get away somewhere quiet and nice. For all those who are looking for an off beat destination from Bombay, I recently discovered a tiny village called Jawhar, which makes for a terrific weekend getaway from the city.
This little hill station-ish village is perfect for those who love a good trek, evenings by a picturesque lake and freedom from the hustle bustle of the city life. Jawhar is located at an altitude of 518m, and is about 80 kms from Nasik and 180 kms away from Mumbai. Surrounded by lush greenery and beautiful waterfalls, this is an ideal weekend break.
Because most of Jawhar is still untouched which means that it is still underdeveloped, finding comfortable accommodation can be an issue, but I chanced upon this amazing place called Rural Mania, which is a luxurious villa with beautiful viewing decks to star gaze from. The couple who own the property are fabulous hosts and will go out of their way to make your stay more than comfortable.
From mouthwatering home cooked food to helping you out with the trek, everything will be taken care of. Yes, alcohol is not an issue and you can even set up a little barbeque if you wish to do so. All this for a mere Rs.1000 or so per person!
Once you have reached and settled, its best to enjoy the evening star gazing from the spacious viewing deck at the property. Jawhar has a beautiful night sky and is a photographer's delight.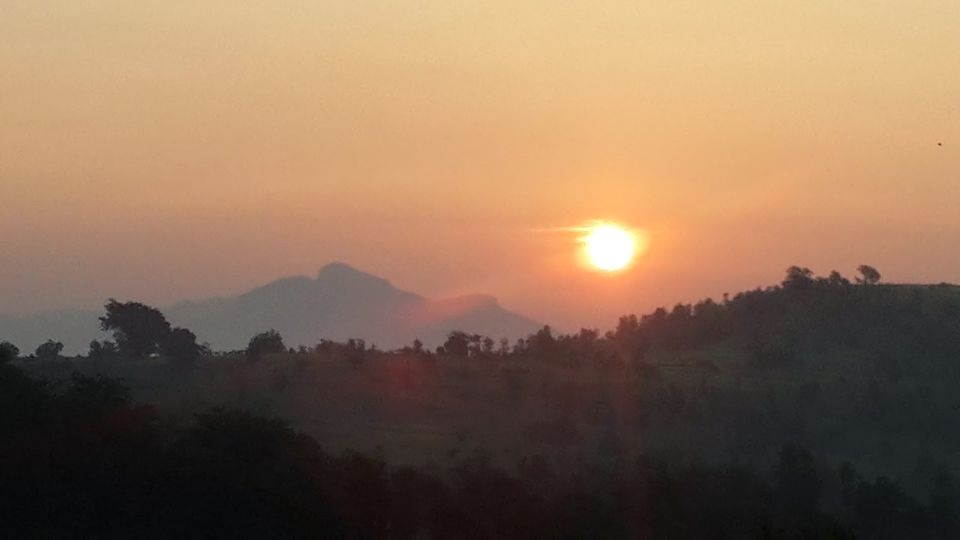 Early next morning you must make the effort to go to the lake, which is a short walk from the property and watch the beautiful sunrise. It does give you the feeling of being one with nature. Have a quick breakfast at the villa and then drive down to the point where you have to meet the guide who will take you for a trek to the Kal Mandavi waterfalls. All of these details will be taken care of by your host, you just have to inform them a night prior to when you plan to do the trek.
The sun can come out a bit strong and the trek can get a little difficult at times, but believe me the trek is totally worth it once you discover the sparkling waterfalls that haven't been ravaged yet. These pictures are proof of the same!
But one has to be careful though because a slight miss of a step can lead you tumbling down head on to the waterfall, which let's face it isn't very holiday like now is it! Once you make it to the waterfall, taking a delicious dip into the cool running water is a fabulous idea, you can even take a picnic lunch to have up there because all that walking does whip up an appetite.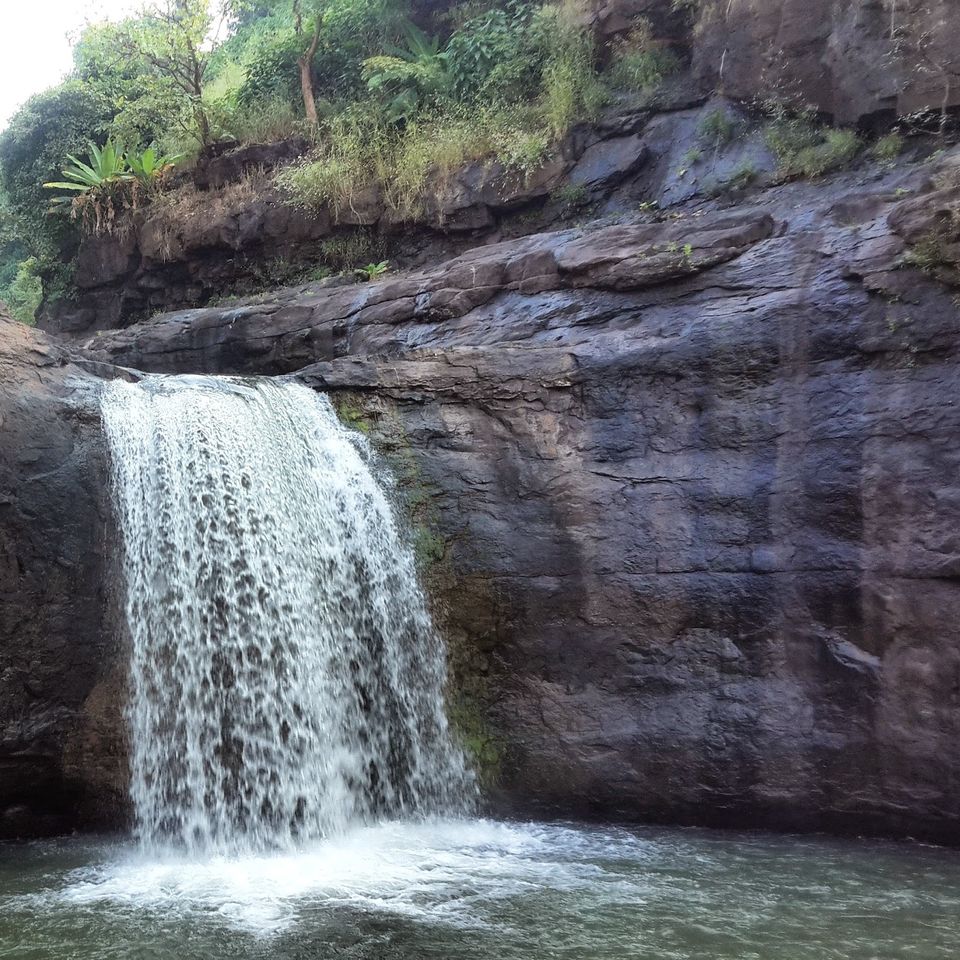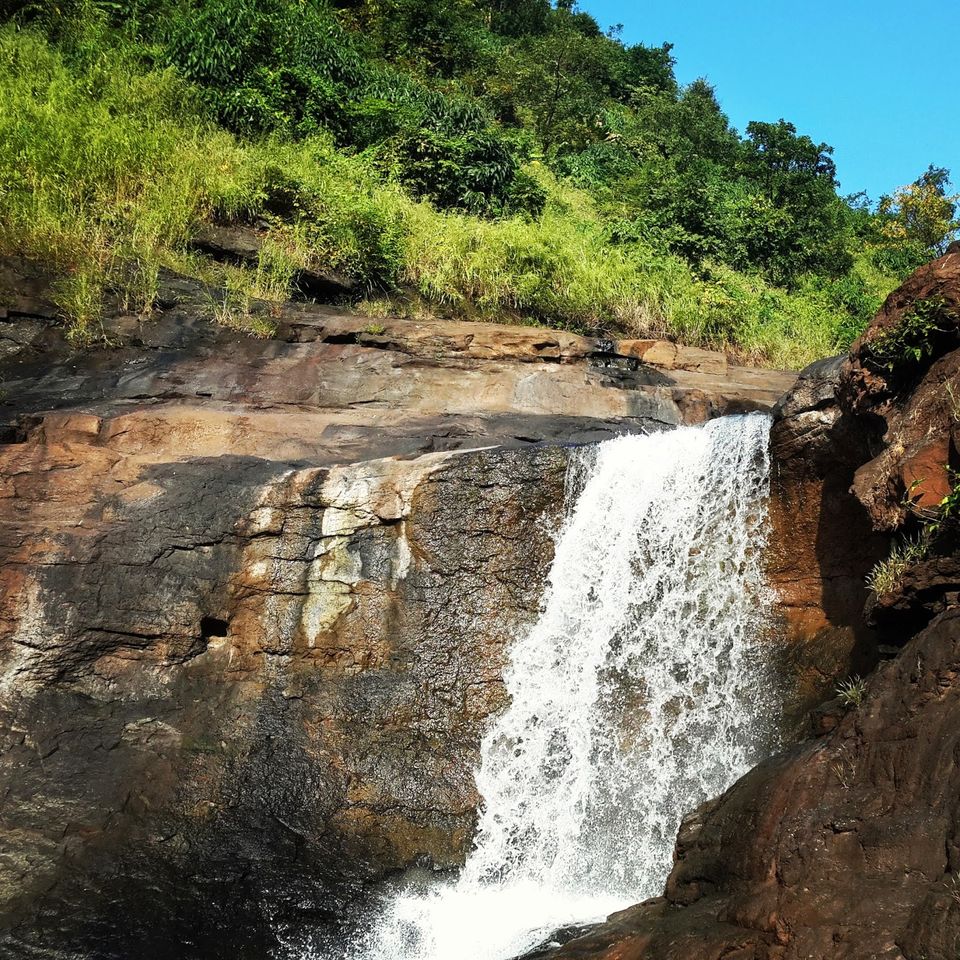 Post the trek you can head down to the village to see some fine Warli paintings as Jawhar is famous for the same. You can even take a few back as a souvenir of sorts. And by the time you are back to your villa a piping hot lunch will welcome you with its mouthwatering aroma.
A perfect way to spend your weekend, this is once place that should be on your winter weekend list if your are from Bombay. Easy to get there, cheap and nice accommodation with meals, fun activities and brilliant weather, what more can one ask for?!
Getting there:
The best way to find your way to Jawhar is via road. A comfortable 2.5 to 3 hours drive is all it takes to reach Jawhar. There are a few state transport buses, but who would want to start their peaceful getaway like that now!
Accommodation:
RuralMania
Ph: 99673 58853
Email: rural.mania@yahoo.in