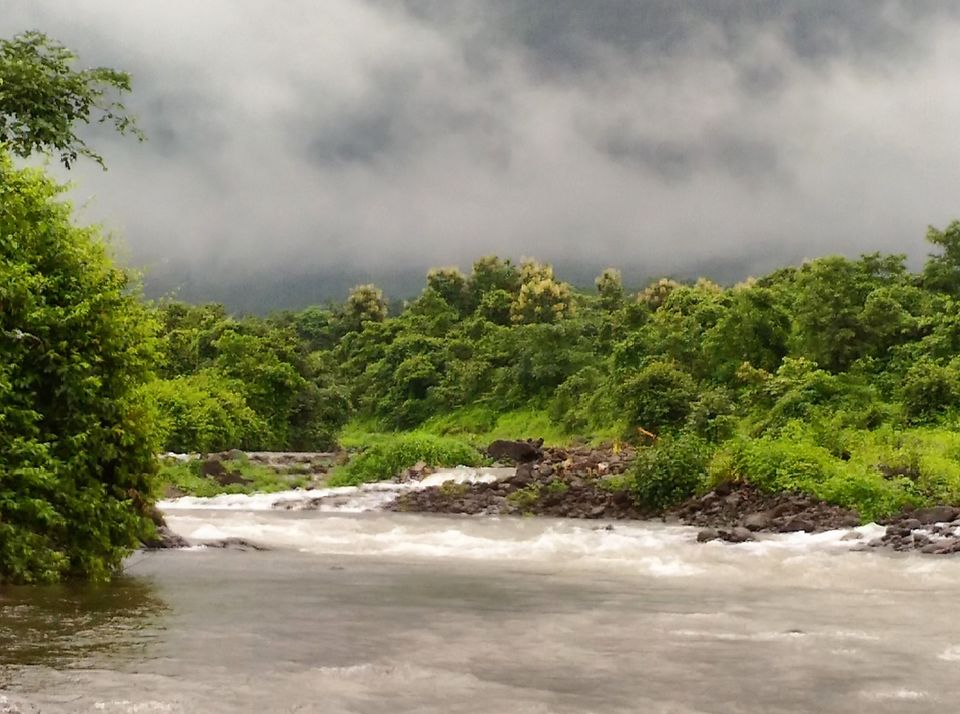 It may seem that the monsoons are over, but that's not quite the case. My ever-inquisitive travel-crazed mind just decided to peek into next month's weather forecast, and guess what? We'll get a few thunderstorms on a few fortunate days! :-) That means, you cannot waste your precious day locked up in the city. You must head out to the mountains and valleys to experience the rains where they are the wildest!
If you happen to live in Mumbai or Pune, Malshej Ghat should be the first on your list of places to see over a weekend. I happened to spend a couple of days in this patch of the Sahyadris when the rains were furious, and the views fascinating. We started from Mumbai in the wee hours of the morning, and it took us over 4 hours to lose the bustle of the city and enter a paradise ensconced in green.
Bike Your Way To The Mountains!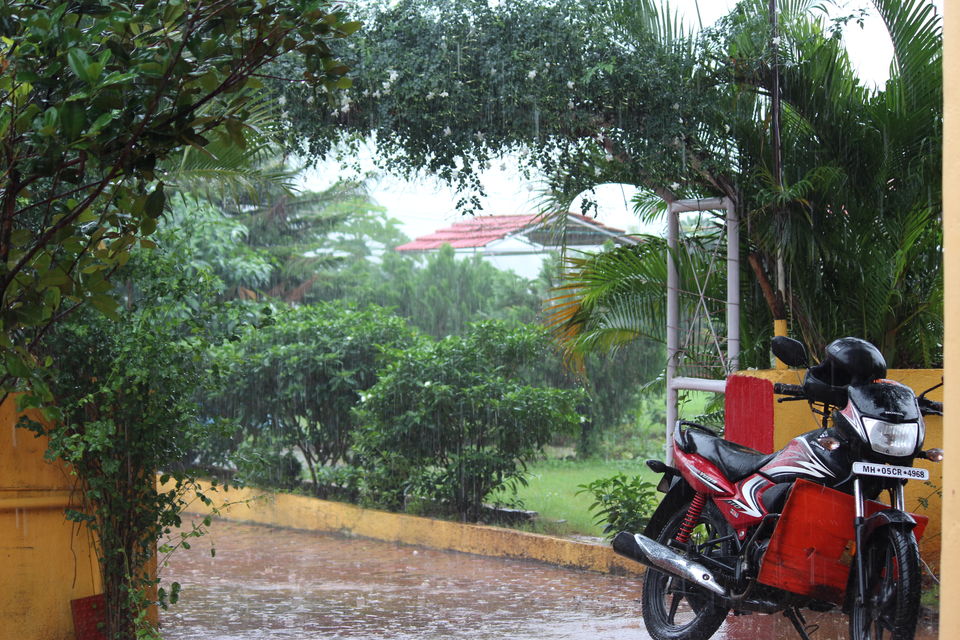 The road to Malshej Ghat passes through Kalyan. So, if you're on a budget, catch a local train to Kalyan and plan your onward journey via a hired car or bike. Even though we drove all the way from Mumbai to the ghats, I will encourage you to take your motorbike out on a ride. If you have a biking group, even better! The roads can be a little muddy at places, but the gorgeous green views more than make up for it.
You'll Fall For The Waterfalls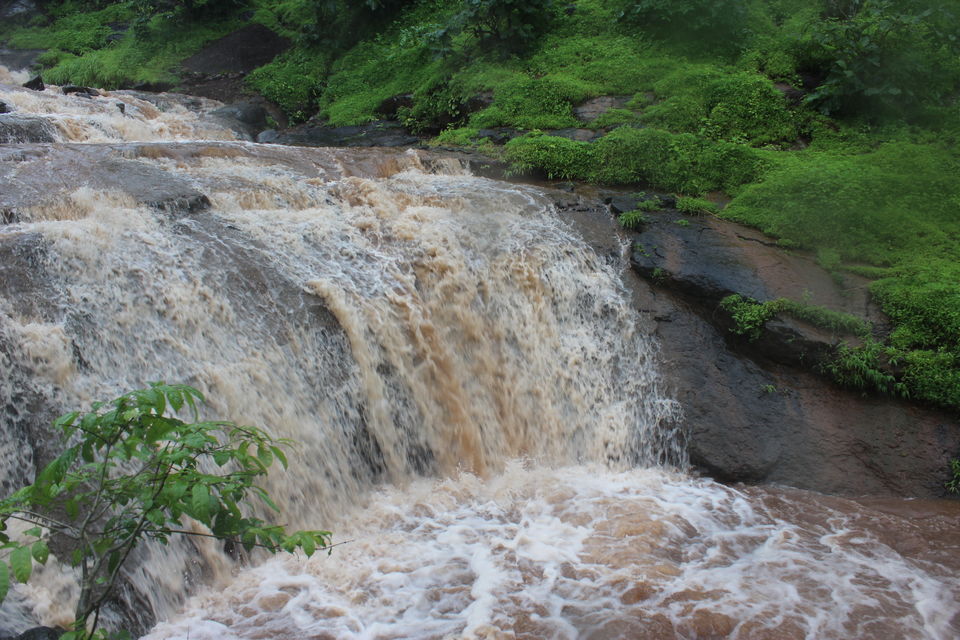 If waterfalls make you go weak in the knees, you will lose your heart to Malshej Ghat, for this mountain pass is full of gurgling waterfalls. Most parents will advise their children against bathing in the falls, but if you have a strong grip and manage to find a small waterfall with enough stable stones to hold on to, I'll suggest that you take a chance and get wet in the mountain water. Bear in mind though that the water won't be clean. The surrounding mud makes it almost brown. (But you never get wet to remain clean anyway! ;-) )
Eat Pohe - Maharasthra's Favourite Breakfast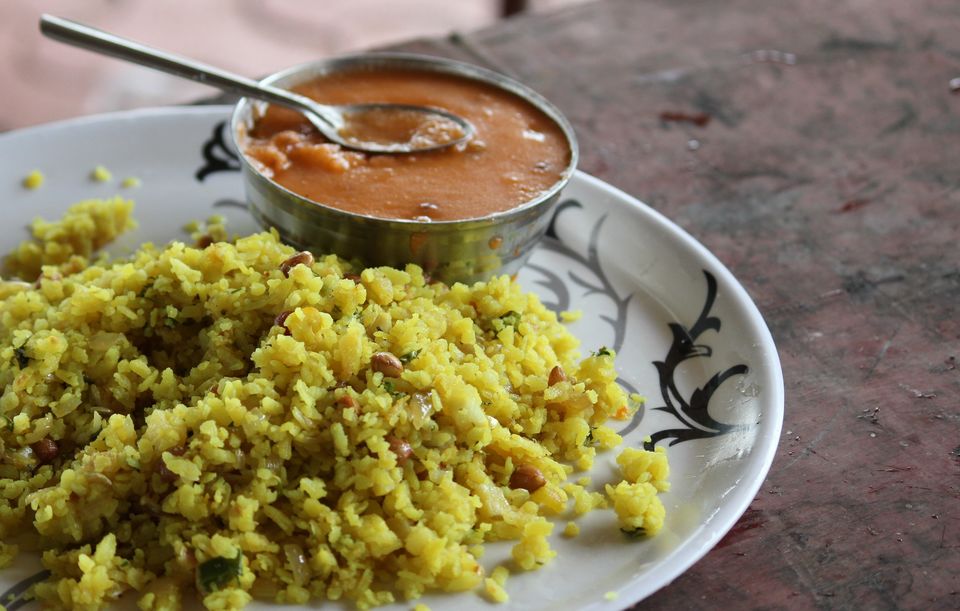 If eating rice for breakfast makes you raise your eyebrows, you'll be baffled at how much we Maharashtra-dwellers eat rice! But we don't eat it the regular way. We use flattened, flaky rice and fry it with some onions, cilantro and peanuts (optionally, with tempered sesame seeds). The turmeric lends a lovely yellow tinge to this dish called poha (or pohe in some parts of India). Poha is best eaten with some coconut chutney. When in Malshej Ghat, don't forget to order pohe for breakfast. You will enjoy your misty morning views even more with this delicious nutritious dish served hot.
Watch Nature's Fury Up-Close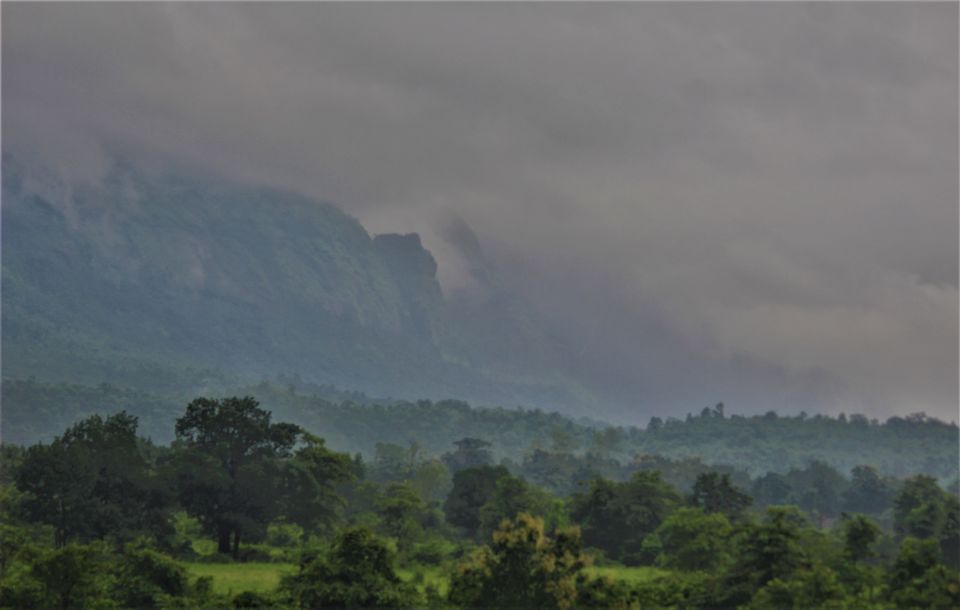 There are some scenes which God paints only on His secret canvases. Malshej Ghat is perhaps one of the favourite drawing boards of The Almighty. You will testify to this once you spend your waking hours listening to the thunderous sound-play of the thickening clouds and watch a marvelous dance-drama of the rains rapidly approaching from one end of the Earth to your dwelling place. It is quite a sight to watch the light green fields turn dark under the blanket of monsoon and the fog throw a veil over the mossy mountains.
Bring Out The Botanist In You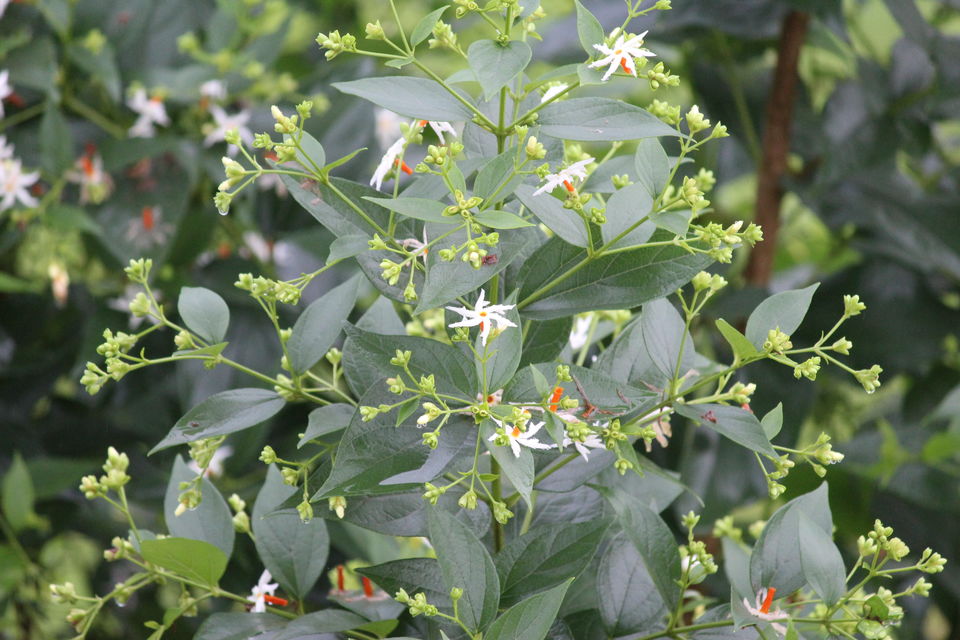 One of the lesser spoken about benefits of a short getaway in the midst of nature is the opportunity to observe flora. Few people are aware of the advantages of being close to nature. Mountains and valleys can remove your work stress like nothing else can. If you are into trees and flowers, Malshej Ghat is a great place to explore unusual species.
Birdwatch With Pleasure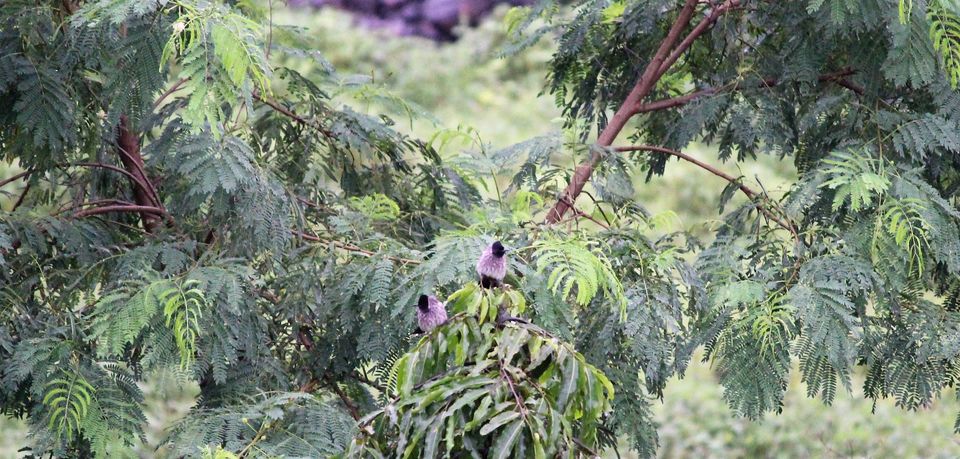 I picked up birding as a hobby last year when I was vacationing at a national park with a bunch of active birdwatchers and a naturalist. My love for birds has only soared ever since. If you too are into birds, Malshej Ghat will surprise you with its repertoire of passerines. Monsoons are a great time to catch a lot of unusual birds, especially in the Sahyadris. Thanks to no pollution, you can hope have great sightings of bulbuls and drongos, among several others.
Don't Let The Insects Scare You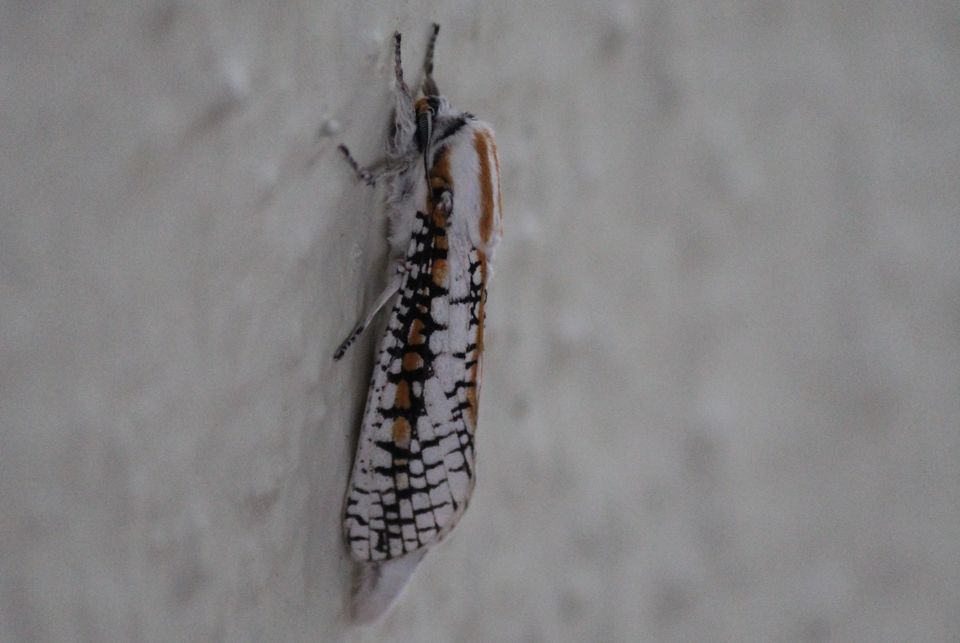 When it's raining cats and dogs, you can be sure to find insects all around. More so when you are in a mountain pass. Weekend trips such as these are great for getting rid of the fear of creepy crawlies. Most moths are harmless anyway. Once you are comfortable with the idea of having insects around, you'll marvel at their variety - the vibrant colours and textures on their wings. You'll begin to spot grasshoppers that are perfectly camouflaged by the green carpet of grass everywhere. You will laugh at the moving spec of white against a whitewashed wall. You will begin to appreciate that nature is beautiful, not fearful.
Share A Few Laughs With The Local Farmers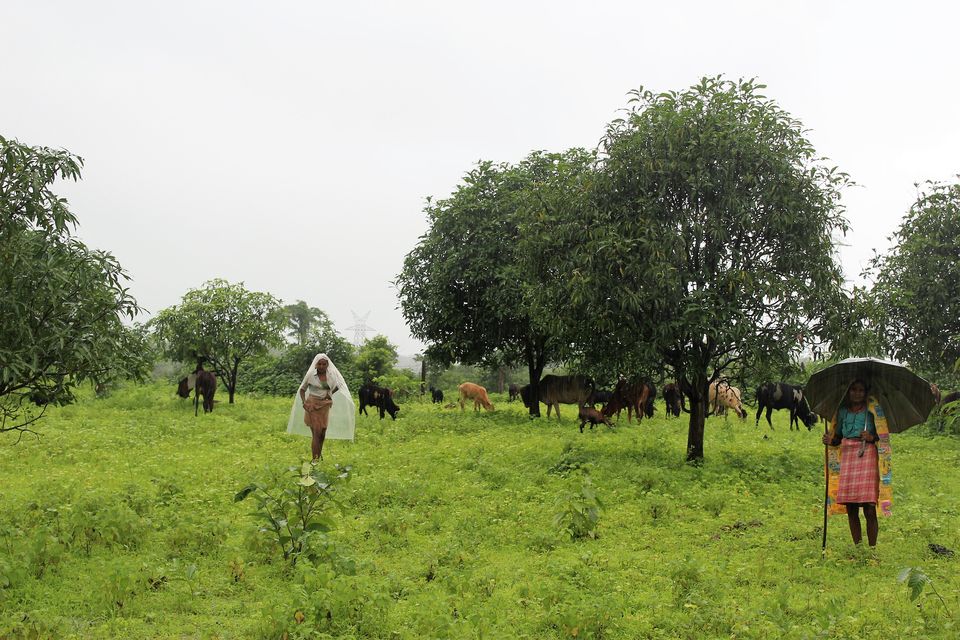 Vacations are more immersive when you interact with the locals. Malshej Ghat has many sprawling farms nearby where it is common to see herdsmen tending to their cows and goats. If you stop to talk to them, they'll happily chat away with you. If you are lucky, you may even be invited to their homes to meet their family.
Take Your Pet Along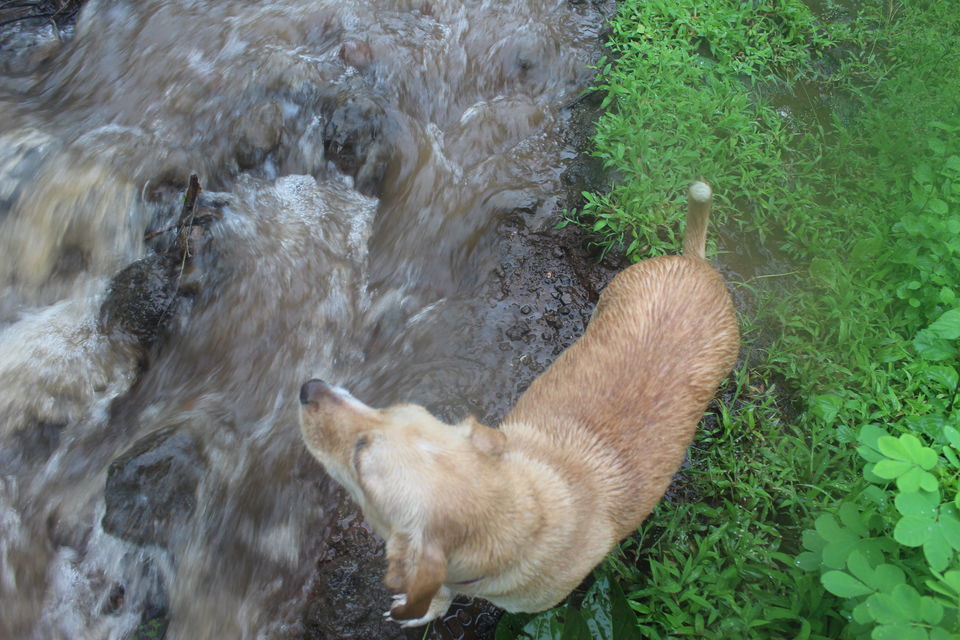 I have an adventurous bug inside me, and I thoroughly enjoy hiking wherever I go. On such hikes, I love to have a few dogs with me. Dogs can be great at navigation, and will help you find your way back when you are lost. If you own pets, ensure you get them along to Malshej Ghat. They'll love the wild atmosphere!
Where To Stay
Malshej Ghat has very few options for stay which are booked well in advance and always in high demand. Be sure to book yours in time to avoid last minute hassles.
This is the only resort smack in the middle of the ghats. This usually books 2 months in advance.
Tariff: Rs.1350 onwards
There are a few private bungalows which the owners let out to tourists for weekend trips. Gautam Villa is one such property. There is a full time caretaker and a lot of adorable dogs at this bungalow. The boys there will also guide you to a few waterfall treks around the area. Plus, you will have your private river when you stay here! ;-)
Tariff: Rs.1650 onwards (per head) or Rs.10,500 onwards (for one bungalow)
Know about similar weekend getaways on my travel blog - Oindrila Goes Footloose. I also share snippets of my journeys on Instagram, Twitter and Facebook! ;-)