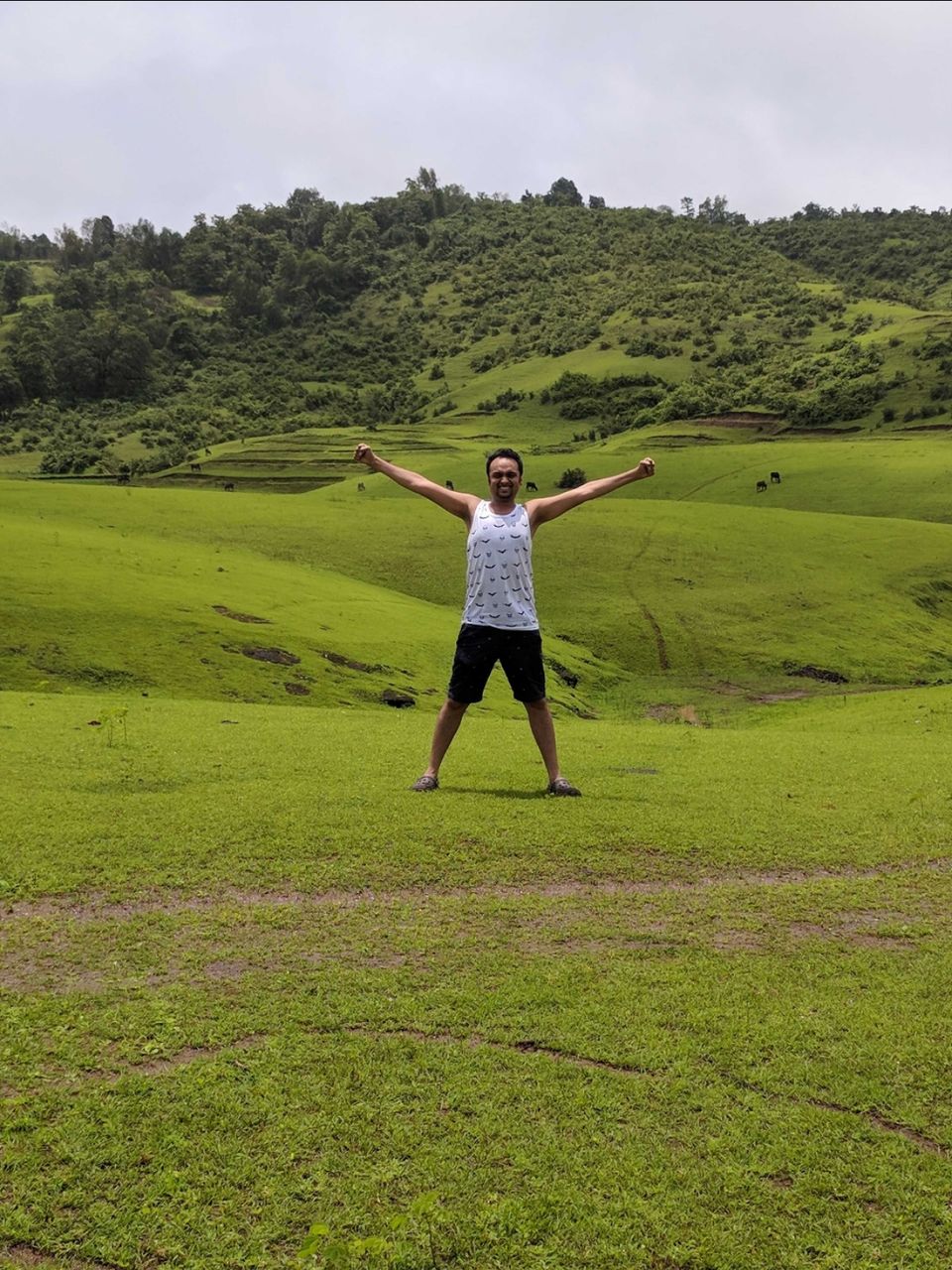 Two of my biker friends suggested that all of us need to plan a one night stay at Jawhar. On hearing the name JAWHAR, we were like " Chalo Kuch Naya Explore Karte Hain".., and left the planning to them. "Jaha Chaar Yaar Mil Jaye Wahi Raat ho Gulzar" places don't matter people do. And we can be happy with our buddies in any part of the world.
Our gang - Just My Types (JMT) is always ready to explore new places, and Jawhar was a good find.
They decided for a night stay during monsoons 🌧️ as the place is full of lush green🌱🌳 landscapes.
They booked a bungalow 🏘️ on the premises of Symphony Lakeview Resorts. One bungalow which had a big hall, 3 bedrooms and a non-operational kitchen. The hall had 5-6 single beds and still lot of place to walk around and dance..
We decided to leave by dawn to avoid Mumbai traffic. It was a 3 hours' drive + short brakes for pictures & breakfast + ghat.
As planned we left around 6 am 🕕and out first halt was at a local place having yummy vada paw and missal paw. I love exploring the villages 🏞️ in Maharashtra, more so for having locally prepared Maharashtrian food.
I was mesmerized by the beauty of villages' and the lush green landscapes. Wherever you look you would only see greenery. It was like my "Lungs were feeling Happy and Blessing me". The roads were good as well, with only a few dumpy patches. 
Since the place is non-commercialized yet, it's not crowded much. The property is located at excellent place with nice view of Jay Sagar Lake. Staff is very nice and co-operative.
The only discomfort was, we had to walk for about 10 min. for lunch & dinner.
The day was spent in the bungalow playing games, dancing & chit-chat.
Next morning we head back to aamchi Mumbai with lots of memories & good times🍻