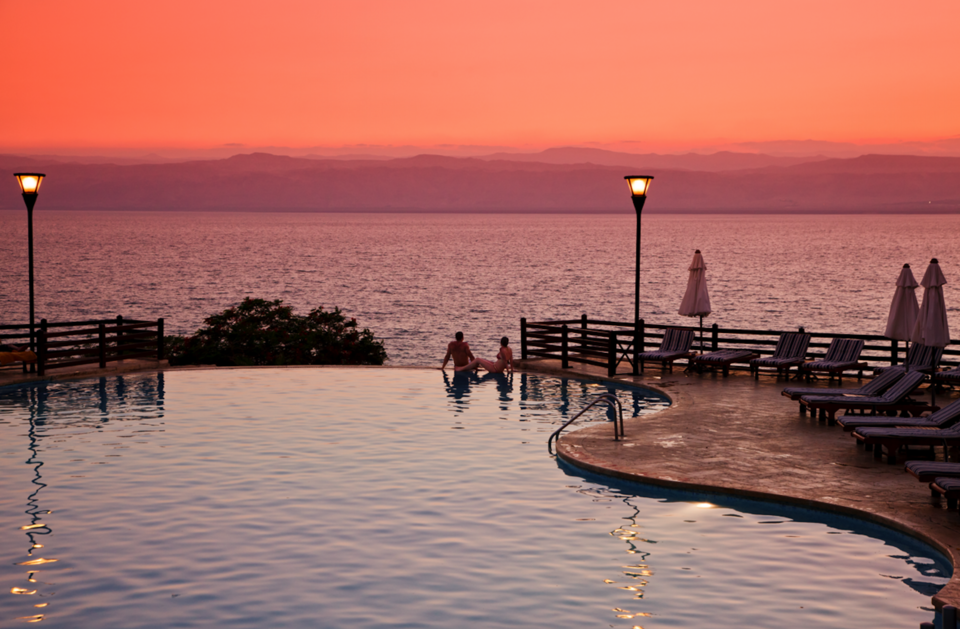 It would be a travesty to come to Jordan and miss the Dead Sea. Without a doubt the world's most amazing place, the Dead Sea, at 410m below sea level, is an extraordinary body of intense blue water, polished smooth like oiled skin on a windless day in winter or ruffled into salty whitecaps during the summer winds, lying at the lowest point on earth.
Jordan's Dead Sea coast is one of the most spectacular natural and spiritual landscapes and uniquely naturally endorheic (no outlet streams), the Jordan River being its only major source.


The main attraction of the Dead Sea is of course the soothing, abnormally salty water itself. The salt content of the water is 31.5%, making the water so buoyant that it is possible for the visitor to naturally always be afloat.
Studies have shown the combination of the Dead Sea water and the rich black mud found along the shoreline to have significant health benefits, including increasing circulation, easing discomfort from arthritis, healing allergies and revitalising skin. A trip to the Dead Sea would not be complete without a visit to one of the first class health spa facilities of the luxury hotels.

Here you can enjoy a spa treatment, use the excellent fitness facilities, or just spend the day relaxing on their beautiful private beaches watching the sunset across the water and toast the rising night lights of Jerusalem, perched 1200m above the West Bank.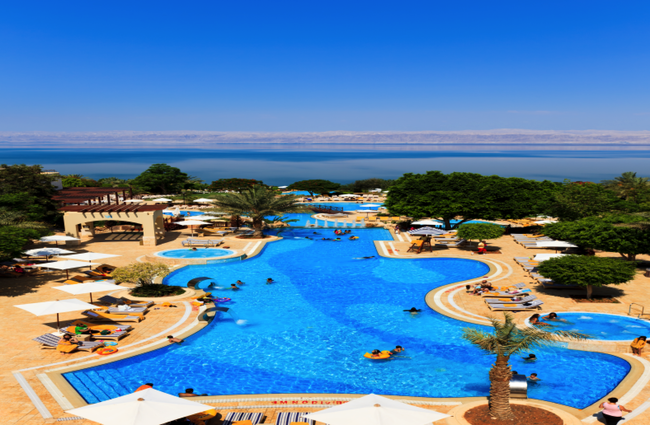 Alternatively, the Dead Sea can be reached as a day trip from Amman or Madaba.
Getting a visa while travelling abroad is one of the most important and essential parts of planning your trip. While it can be quite stressful to get a visa to some countries, you'll be glad to know that Jordan welcomes Indians with a visa on arrival.
So, when are you visiting Jordan?
For more information get in touch with Jordan Tourism.