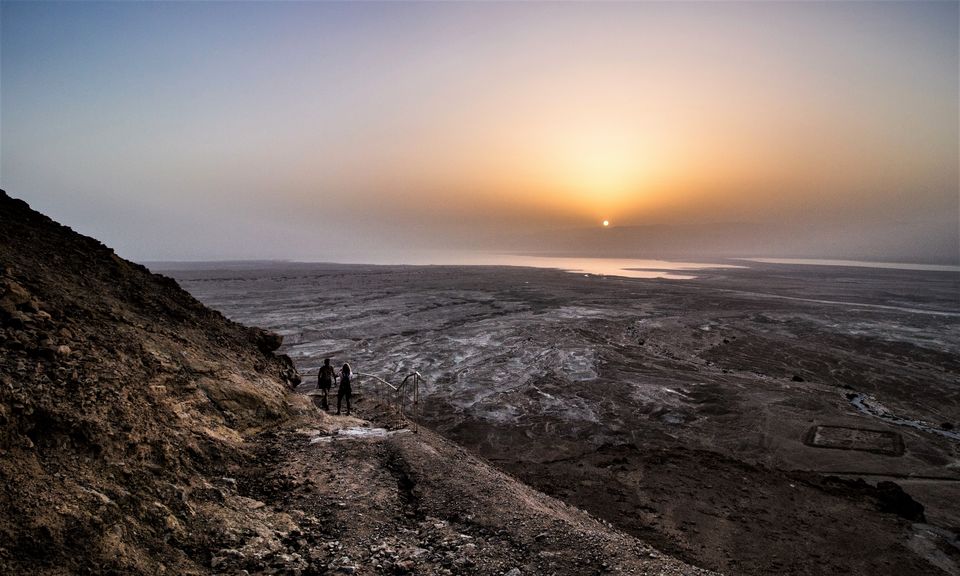 The easiest way to cover all the above places is to reach Tel Aviv (direct flights from New Delhi/Mumbai are available) and then plan visits to Masada, Dead Sea or Jerusalem.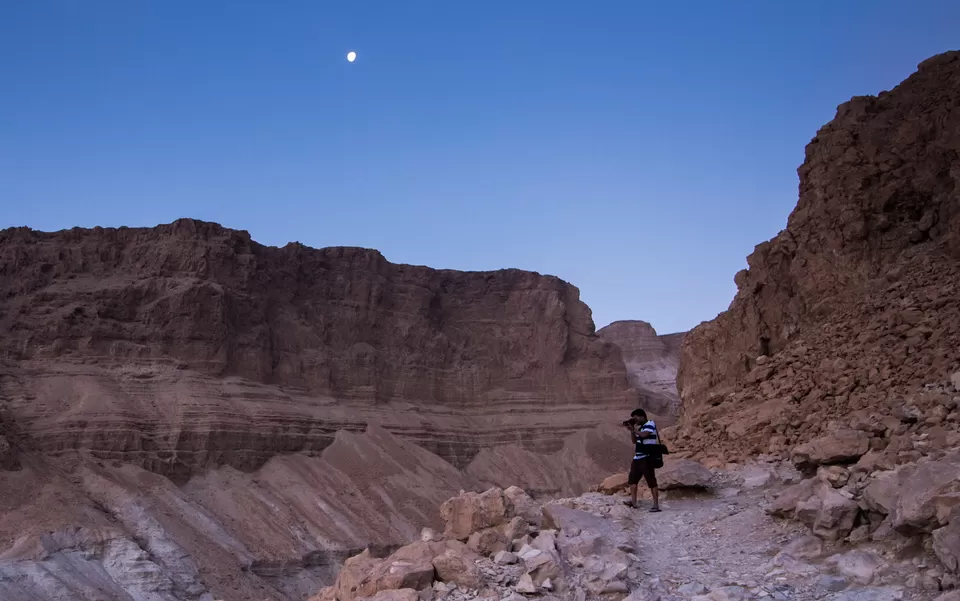 Plan to reach Masada around 4 am and hike up to the top see the sunrise. You can see the dead sea from the top. The view is breathtaking!
From Masada, you can go to Dead Sea. The clay at Dead Sea is very good for your skin. Rub it on and just float in the water. You can see Jordan on the other side of dead sea.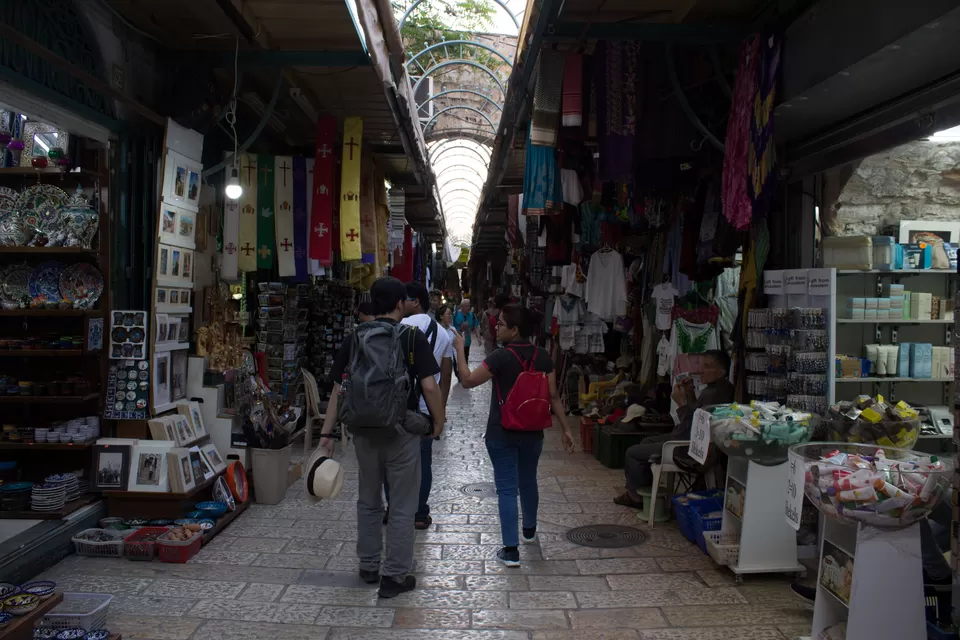 These are just glimpses from my trip. The feel of the city and the rich history is much better in person. I have to mention the food too! It is very vegetarian friendly. Best of the Mediterranean food! Falafel, Hummus, Peta bread and the list will go on!