Let me start by saying it isn't my first trip to Jerusalem. I've been to the Holy Land several times before. So what's the big difference this time?
In addition to all our usual sight-seeing, including staying at our favorite David Citadel hotel - this time we also acted on a recommendation we got from a friend - and went to The Western Wall Tunnel.
For those of you who aren't yet familiar with this part of the Western Wall (also called "The Wailing Wall"), The Tunnel is actually the rest of The Wall, extending almost 500 meters - most of it underground.
It's also known as The Davidson Center Archaeological Garden, or "The Ophel" (in Hebrew: The Rising One, meaning the one that goes upwards, since it's situated on a hill).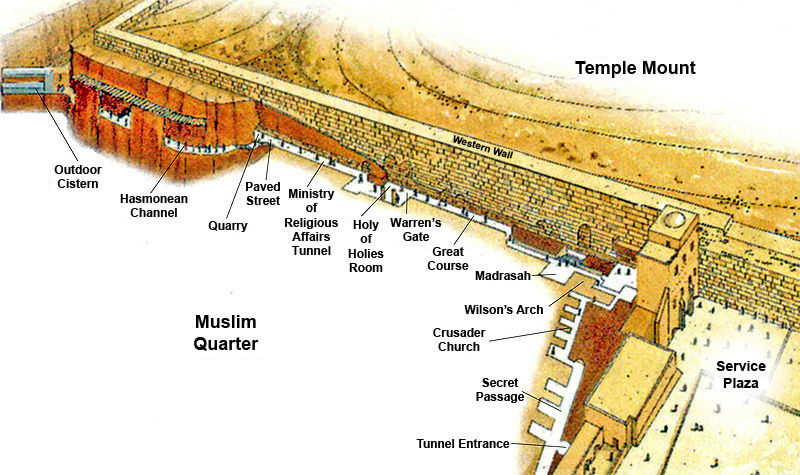 The Western Wall Tunnel spans four major historical epoches: the bronze era (3,000 BC), Second Temple era (500 BC - 70 AD), medieval times (500 - 1500 AD) and the modern era (15th - 19th century).
Each era in the tunnel holds vast archaeological findings, along 15 continuous hotspots: The Robinson Arch (a brigde for Temple Mount pilgrims), the paved street, the Quarry, the Crusader Church, the Hasmonean Channel, and even the original steps at the Hullda Gate, which led to one of the Temple Mount foyers.
But the best things are above the ground, at the Davidson Center. Some of my favorite attractions were a video recreating ancient lives in ancient Jerusalem; a 3D model of the Second Temple, and an interactive animation which leads you through the ancient city, as though you're actually there! A breath-taking experience, especially if you're a history-fan like me.
And when we were done with archaeology, we all went to the Mamilla Mall for a good meal and some Holy Land shopping spree.
If you're a travel-history-groupee, the Jerusalem Archaeological Garden is certainly worth the trip.