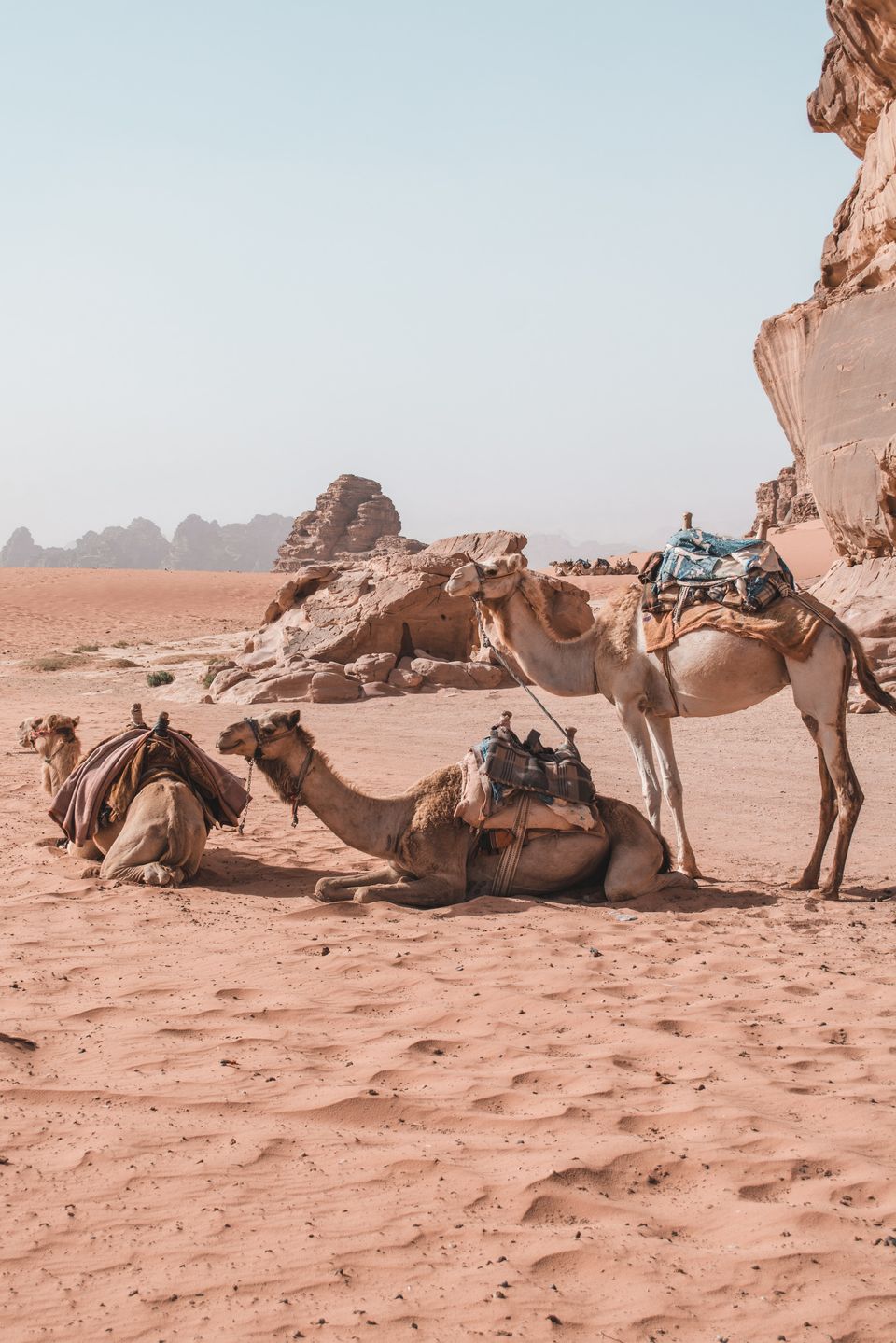 So when I decided to travel to this beautiful country, I was prepared to face a few raised eyebrows. A lot of shocked faces and tonnes of questions right from "Is it safe?" to "You do know what is happening in the news, right?" Let us not forget the blatant statement "You are taking this whole travelling the world thing a bit too far! Why don't you go to Europe?" Well, unfortunately, one tends to make a final judgment of the country relying on western news sources. For, everything in mainstream media may or may not be the utter truth. And with the number of travel blogs I read, there was no scope of clouding my judgment with what most media has to say. Which is why I thought of writing this guide to Jordan and specifying how easy it is to travel around the country.
The concerns deepen not only because Jordan is a part of the middle east. But perhaps because it shares its borders with Saudi Arabia, Syria, Egypt - basically some of the most controversial countries of our times. Yet again, there is no place you could call the safest. May it be the sudden shootings in broad daylight in the USA, terrorist attacks in Europe, Molestation and Rape in Asia. Terror is everywhere, the least you can do is be careful of your surroundings while travelling, just as you are otherwise.
Why you should visit Jordan
There is a lot that Jordan has to offer to a traveller - Culture, History, Food, Nature reserves and unsurpassed hospitality. I wanted to experience all of it and more. The tourism industry plays a significant role in Jordan's economy. With the onset of increasing tension in the neighbouring countries Jordan's economy is hit hard, primarily because of two reasons: Increasing number of refugees (about 6 million of them) and Decreasing number of tourist (About 70% decrease, due safety concerns).
Jordan, though rich in history, is a reasonably modern Arabic country. Having been to Jordan, I can vouch for one's safety and also how the economy needs tourism to revive itself. Jordan has welcomed refugees with open arms. Some neighbourhoods in Amman are dominated by refugees. Luckily we have several kind souls helping them by volunteering (both locals and travellers).
One can spend time teaching kids or donating money to many organisations working for them. I met a bunch of individuals from France, they were working on a project where they taught kids vocational skills like music, video making and photography. If one does not have the time to volunteer the least one can do is to take that much-needed break from your monotonous life and visit Jordan. Not just for leisure nor for adventure but to give the country a boost and to give back the community.
There are so many ways you can help them. Imagine, your travel bug could help this land of unparalleled hospitality. And in return, you get to fuel your wanderlust - sounds like a fair deal to me. I really hope my guide to Jordan helps answer all of your doubts and inspires you to visit this beautiful land!
How to score a Jordan tourist visa on an Indian passport? Should I buy the Jordan travel pass?
Indian passport holders can let out a sigh of relief here, they can obtain Jordan tourist visa on arrival. Jordan visa on arrival is valid for 14 days and costs JD 40, it is free of charge if you have a valid Jordan pass.
You can also obtain a visa from the embassy in India, this visa is also valid for 14 days and will cost of JD 124. It will take about 4-7 days to process your visa.
To find out the details of obtaining a Jordan tourist visa, read my full blog.
Think of Jordan pass as a unified ticket' that help one save a lot of costs while visiting this beautiful country. It is tailor-made for all kinds of travellers and can be modified as well. The Jordan pass comes in three categories to suit all types of visits. I saved a total of 60 JD by purchasing the Jordan Pass. Read the full blog on my experience of buying the Jordan pass here.
When is the best time to go to Jordan?
I visited Jordan in February, which is regarded as the low season. The great thing is all the activities are functional, and a few art festivals take place around the same time, so you don't miss out on any experience. Weather is chilly, especially in dessert, more on this below.
Major festivals of Jordan
Held in February in the coastal town of Aqaba, the traditional arts festival celebrates Bedouin cultural. Bedouins are the minority group that resides in the part of the world since middle ages, they were formerly gipsies who wandered and lived across Wadi Musa and Wadi Rum. During this festival, Bedouins showcase their art crafts in the form of a trade fair. Perfect festival to witness their traditions.
Another reason to visit Jordan in February, this festival occurs in Azraq! You are sure to have a gala time during this festival with local music, traditional food and cultural crafts! Definitely one of the lesser-known festivals globally but no less significant!
Amman International Theatre Festival
Calling out all the theatre buffs! Held in March in the capital city of Amman, this festival is a great place to find some of the freshest theatre talents talent from all over Jordan.
The historical city of Jerash has more than a million reasons to visit! One of them being the most significant cultural celebration of Jordan. You will drown yourself in music, dance, literature, food, craft and a bunch of workshops during this festival. A treat like no other! For more details on Jerash, read my guide.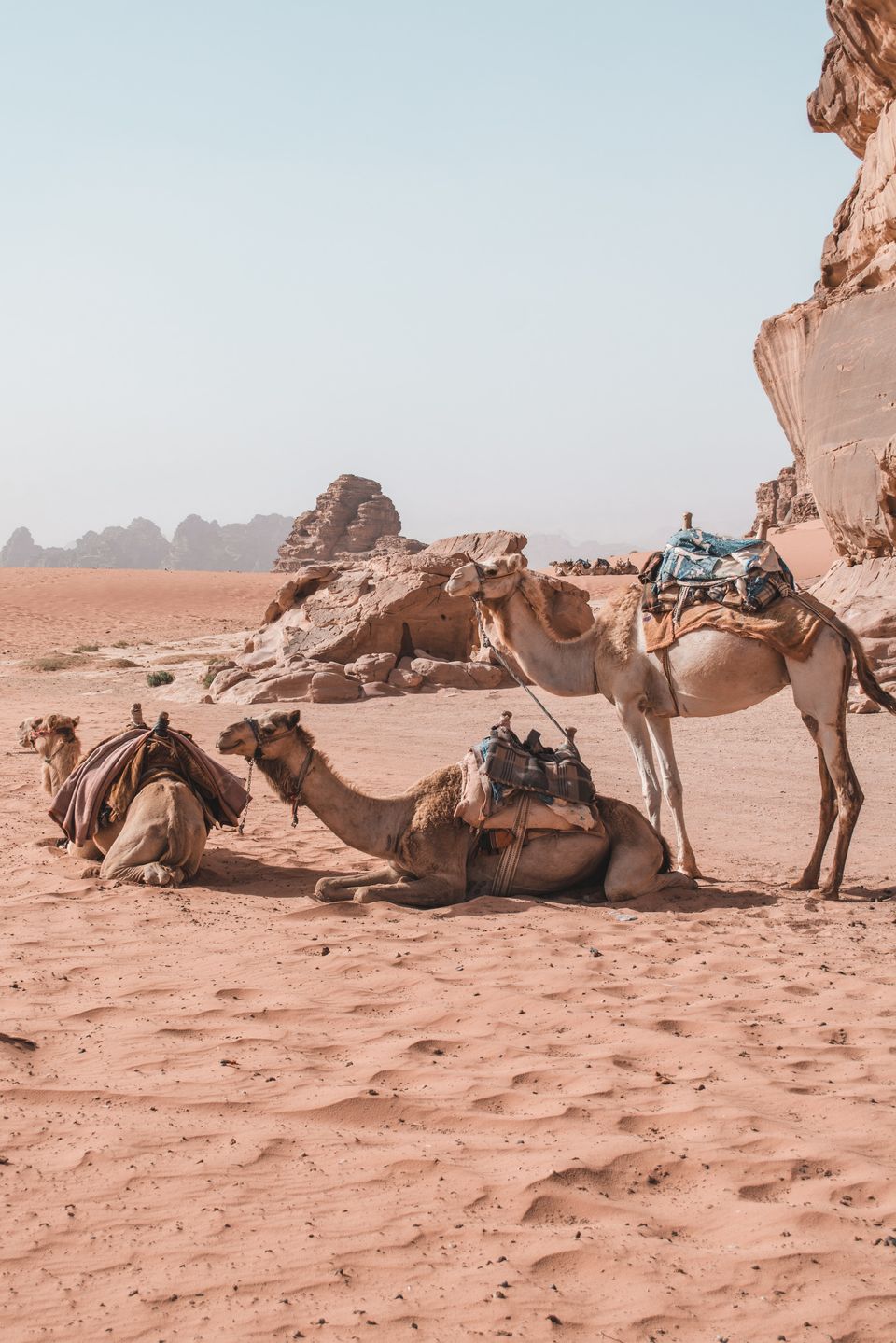 Cheapest time to visit Jordan / low season in Jordan
Jordan being a dessert country, both summer and winters are extreme! Also why they are the low season and cheapest time to visit Jordan. Summer months in Jordan are June to August - this time it is exceptionally humid around gulf od Aqaba and endearingly hot in the desert of Wadi Rum. Winter months in Jordan are from December to February- nights are freezing and the days are relatively pleasant. I went to Jordan in February, most of the activities are on for tourist to visit.
Best time to visit Jordan weather wise
High season:
Spring is the most visited season of Jordan, this extends from March till May. During this time the temperature is pleasant, and skies are clear. Which means this is a great time to stay over in Wadi Rum and sleep under the stars! It is also the best time to float in the dead sea and to hike to see the wildflowers. To everyone who wishes to scuba dive in Jordan, visit during the month of March to May.
Mi d Season:
Autumn months in Jordan are September to early November, it is a reasonably busy touristy season. As the first rainfall hits in early October, outdoor starts to cool down, and we see a carpet of blooms. The manageable temperatures make it easy to hike in Petra and visit desert the likes of Wadi Rum.
Low Season:
Both Summer (June to August) and Winter (December to February) are the least frequented months by travellers. Summers are definitely unbearable if you plan to take on outdoor activities. And wintertime in a desert can be really harsh, with occasional snowfall around the high altitude regions of Wadi Musa (Petra). Though I did visit Jordan in February, and I think it is entirely doable. Bonus points for you save a ton of your travel budget on accommodation! Nights sure can be spine chilling in the desert (Wadi Rum) so if you plan to visit Jordan in February do carry enough winter clothing.
What to pack for Jordan
Your Jordan packing essential highly depends on the season you plan to visit Jordan in. Needless to say, you will need to pack airy/light coloured clothing if you visit Jordan in the summer months and enough and more warm clothes for winters. Keeping basic clothes and shoes aside, I have compiled the ultimate packing list of all the essential items you need to pack for Jordan.
Essentials to pack for Jordan
Sun Protection: Loads of sunscreen, believe me, you never have enough of sunscreen when visiting a Jordan! Most of the outdoor activities will take place in a desert where the body gets dehydrated real easy. Also, if you plan to camp in one of the deserts for a couple of days, you will not have access to necessary supplies. Carry enough sunscreen, after all, you wouldn't want sunburns in the middle of nowhere. In addition to that, carry an excellent sunglass and a hat. Waterproof bag and phone case: Very important! Not just if you are visiting Jordan in the wet season. Carry a small 6L waterproof bag to keep all your belongings safe for your beach activities near the dead sea or Aqaba. I highly recommend my waterproof bag. Quick-dry towel: A super essential item if you wish to visit the dead sea on a budget. The dead sea has a free beach and a 4-star hotel, at the hotel you can a fee to use services like - changing room, towels, pool, restaurant. Whereas the free beach doesn't have any such services. Moreover, many of the desert camps have basic to no toiletries, always right to carry a lightweight quick-dry towel. Money pouch: This should ideally be on the top of my list! I always carry my stealth money pouch. You can wear it around your waist; it is seamless! Electric adaptor: Jordan uses a standard European non-grounded, two-prong plug (type C) as well as a UK non-grounded, three-prong plug (type G). Buying one in Jordan will be an expensive affair, carry one from your country. Reusable bamboo/steel straw: Let's travel responsibility, shall we? Unlike most countries, Jordan still uses plastic. To minimalise the waste, carry your own reusable bamboo/steel straws. You can buy one here. Portable charger: You wouldn't want your phone battery to die on you while hiking up around Petra or at night in the middle of Wadi Rum! Carry a portable charger, they are a traveller's best friend. Filtration water bottle: You can not drink tap water in Jordan, that means you will end up buying water bottles throughout your trip. Two words: responsible and cheap. As a traveller, it is your responsibility to keep your waste to the minimal. One way to do this is by carrying a filtration water bottle, so you can fill as you go. Also, it is a cheaper alternative to buying plastic water bottles through the trip. A sleeping bag (November to March): Though all the places provide blankets and are equipped with aircon if you are averse to cold carry a sleeping bag for an extra layer of warmth at night. Snacks (Wadi Rum/Desert Camp): Wadi Rum is a protected area, with absolutely no general store or ATM. So better carry some snacks if you plan to camp out at the desert. Yes, the camp will provide you with the meals but no harm bringing some munchies. You can easily pick some dry fruits, pita bread and hummus from the local store before heading to Wadi Rum.
Hope my list of "what to bring to Jordan" helps you pack better and easy your trip planning.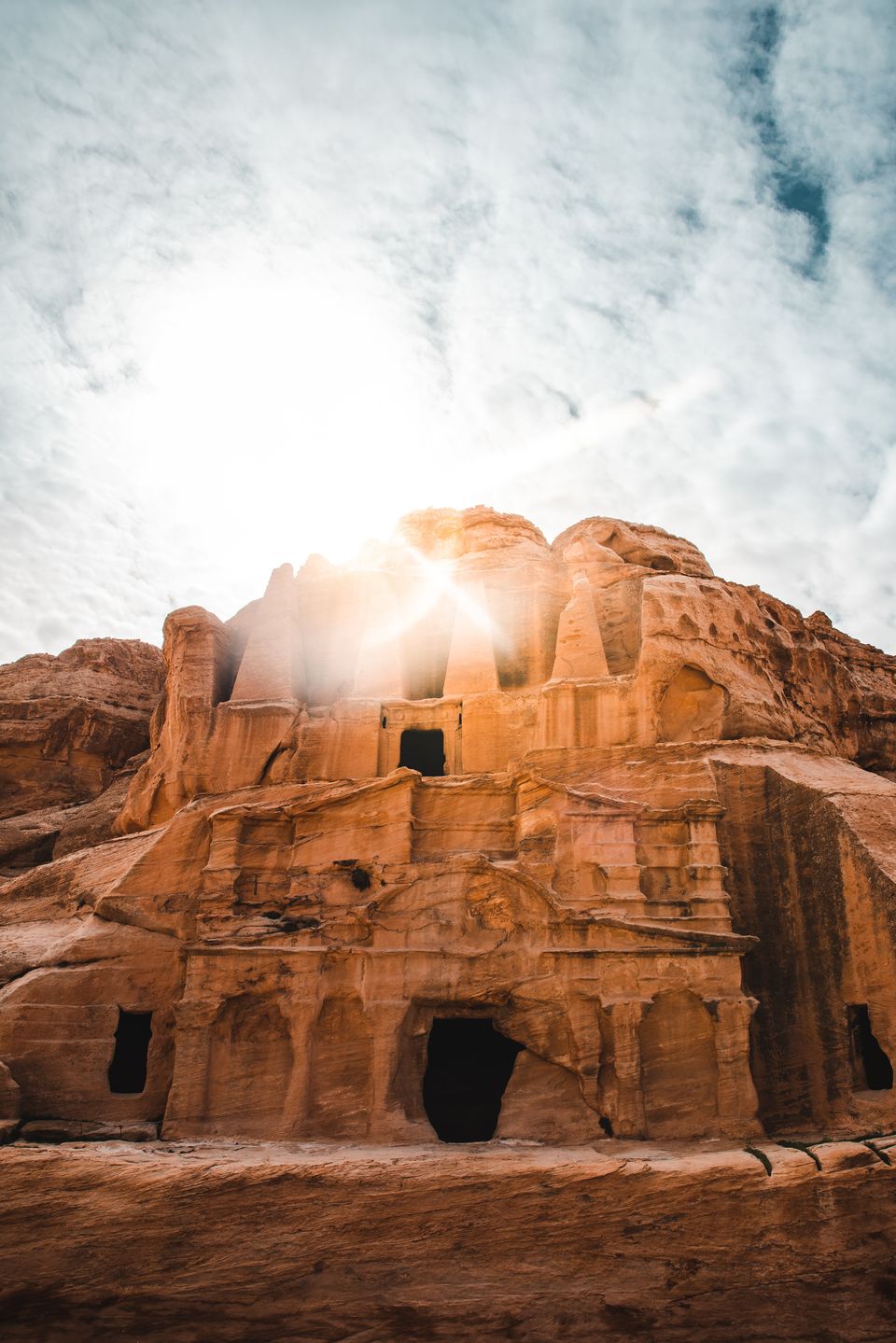 How to access the internet in Jordan?
Local sim card in Jordan
If you are flying in-to Jordan, you will see a couple of shops in the arrival hall selling travel sim cards. Zain is the best cellular network, and it comes with a bunch of options to suit your needs.
26 USD = 15 GB - unlimited calls to Zain - 1000 min other networks - 50 minutes international calls and valid for 30 days. 32 USD = 20 GB - unlimited calls to Zain - 1000 min other networks - 50 minutes international calls and valid for 30 days. 41 USD = 50 GB - unlimited calls to Zain - 1000 min other networks - 50 minutes international calls and valid for 30 days.
Wifi in Jordan
Most public places in Jordan do not have wifi, you may find a few restaurants with wifi. And it is nearly impossible to get cellular network let alone wifi connectivity in the middle of the desert camp. It's best to buy a local sim or have international roaming activated on your phone to stay connected through Jordan.
Where to go if you're travelling to Jordan for the first time?
First time in Amman