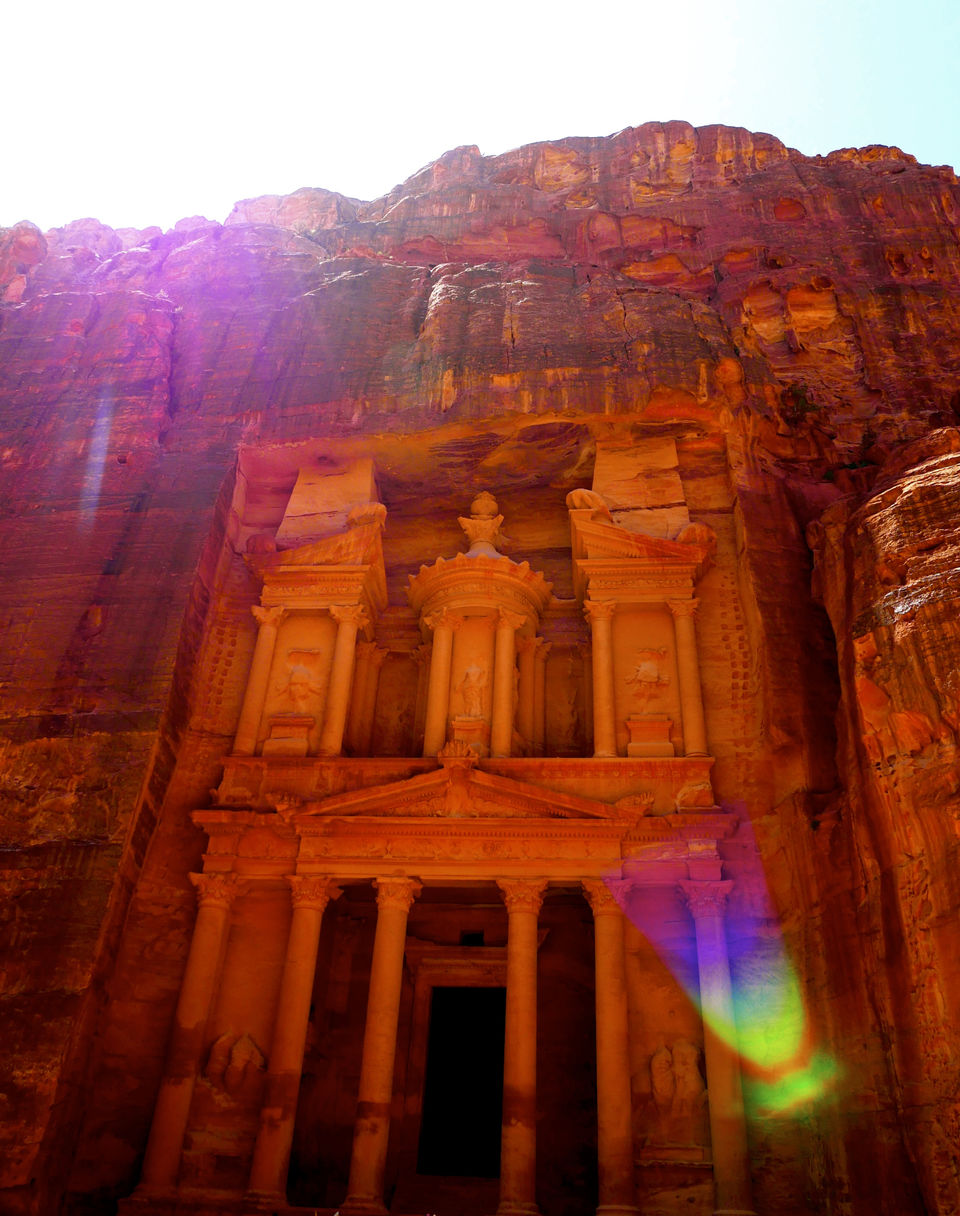 This was my last day in Jordan because next day early morning I would fly back from Amman to Amsterdam. I had a very good sleep in such a fancy hotel where I was couch-surfing in Petra. After a hot shower, I was all ready to explore Petra for the second time. Petra gates opens at 6 am in the morning and it was 8 am by then. I met Abdullah (my host) at the hotel reception and he offered the free buffet hotel breakfast to me. The breakfast was served at the top floor of the hotel overlooking Petra site. I was very happy and I had an amazing breakfast there. I quickly headed to the main gate of Petra with my 2 day ticket and passport and started exploring Petra the "touristy" way! The picture of the tickets hows my name on it and I still have the tickets as I kept it as a souvenir.
The sun was shining and there were not so many tourists as the tour buses start coming from 9 - 10 am. I took the advantage of less crowds and headed straight to the Treasury following the Sign. It was so so beautiful and the rock colors were very different from yesterday evening as the sun was shining bright today.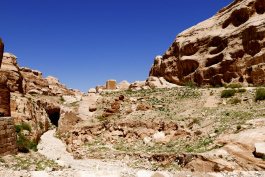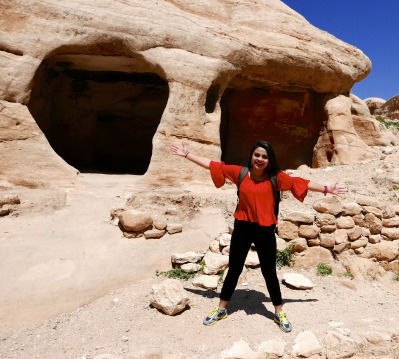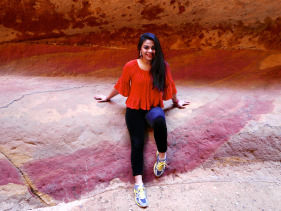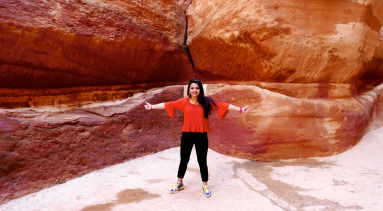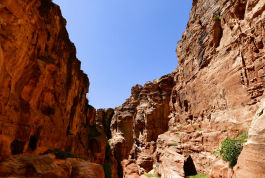 I reached the treasury and it was so beautiful with the early sun rays falling on it. I suggest you go early in the morning around 6-7am which I didn't. Nevertheless, Treasury was amazing and I just couldn't get over it. I also explored some more parts of the city like the amphitheater and caves and it was already afternoon by then.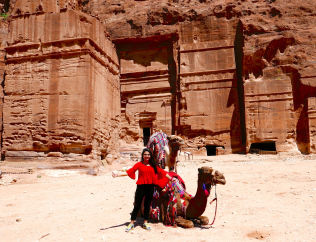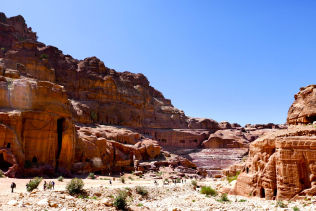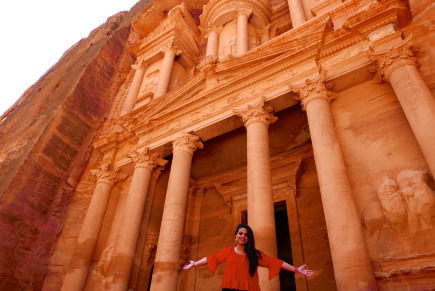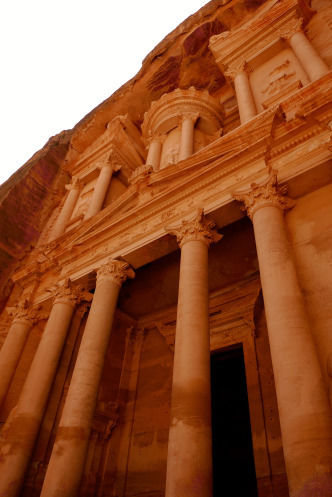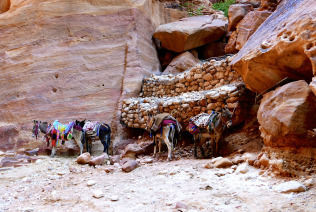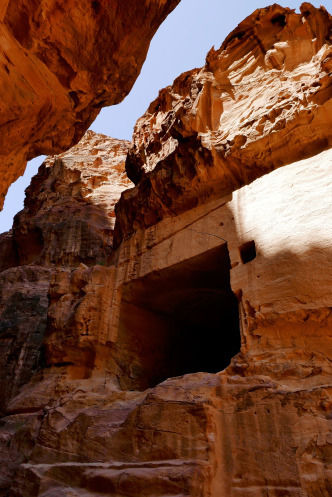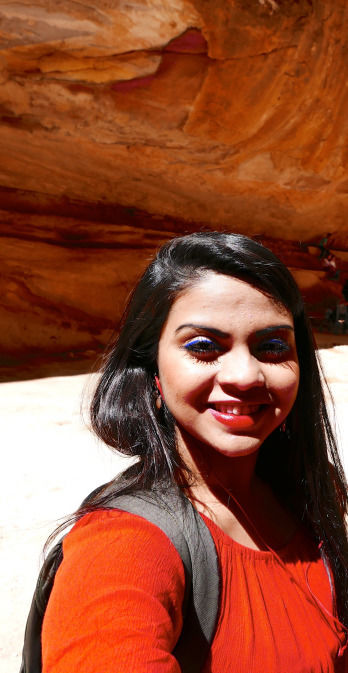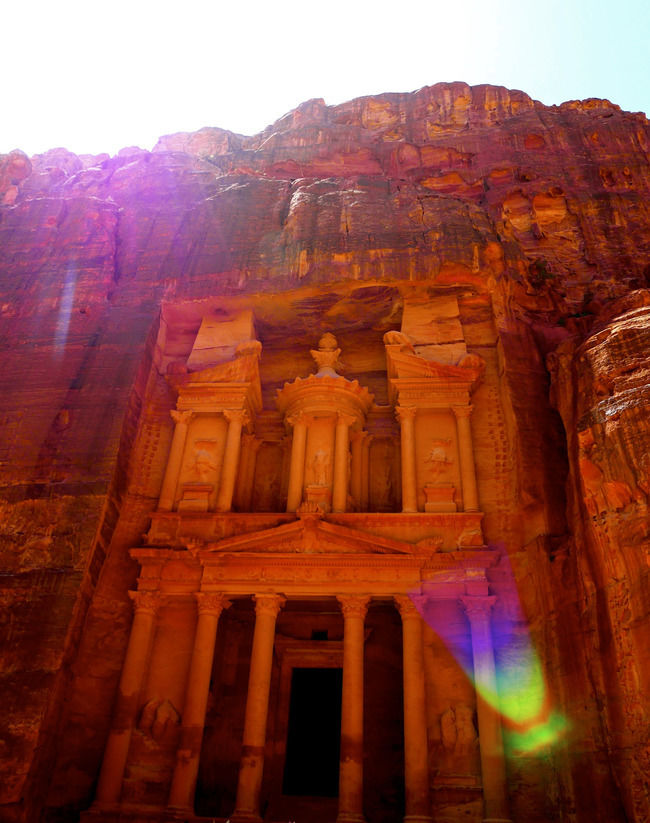 I started heading back as I had decided on taking the last bus at 5 pm from Petra (Wadi Musa) to Amman. The bus was operated by JETT bus company and they charged me 9 JDs. Time schedules are here. Tickets can be booked online and also if you just call the bus company in Wadi Musa. My couchsurfing host took care of my tickets and I didn't have to bother much about it. The owner of the bus company was his family and hence, I was assured a ticket. Meanwhile, after reaching the hotel to pick my bags, Abdullah had arranged a grand lunch for me and I was treated no less than a queen. He even dropped me to the bus station and waited till I was seated comfortably in the bus. The JETT buses are very comfortable and I would definitely suggest taking them if you are not renting a car. The journey from Wadi Musa to Amman takes around 4.5 hours.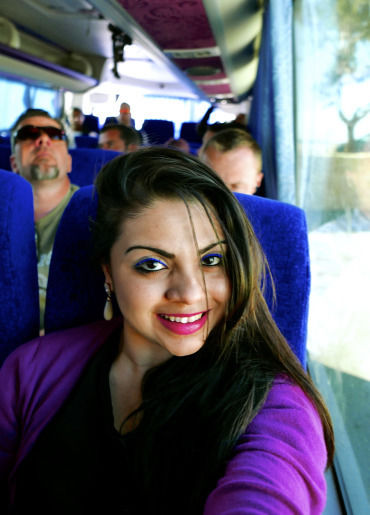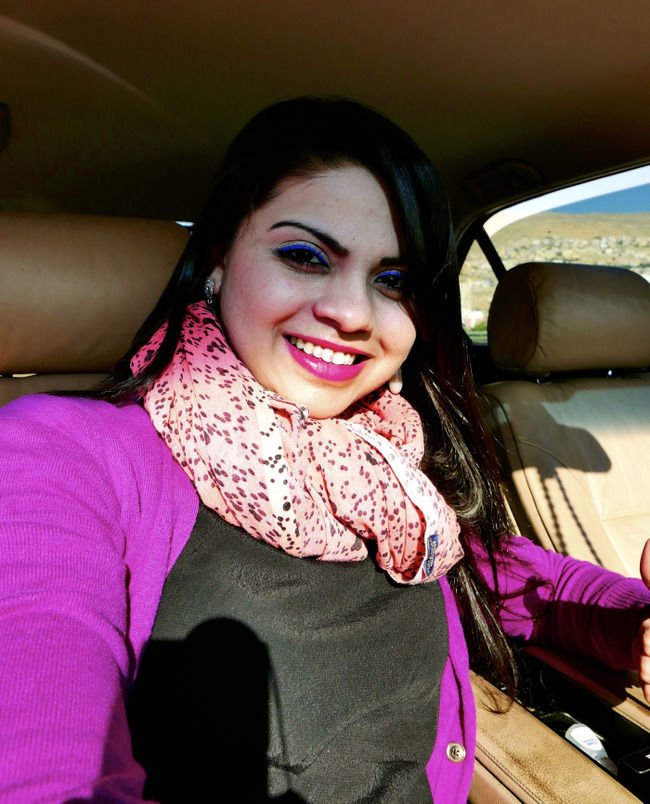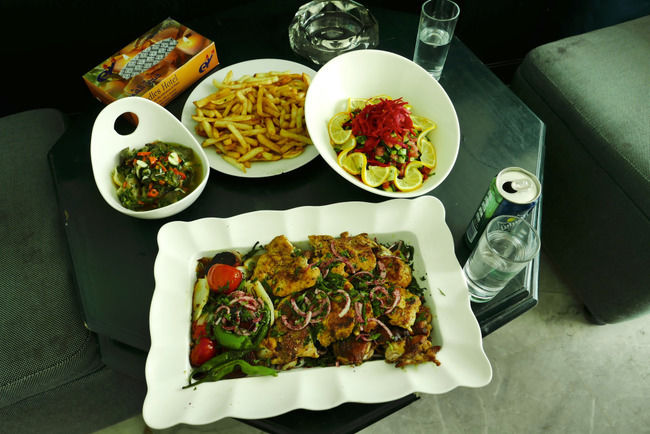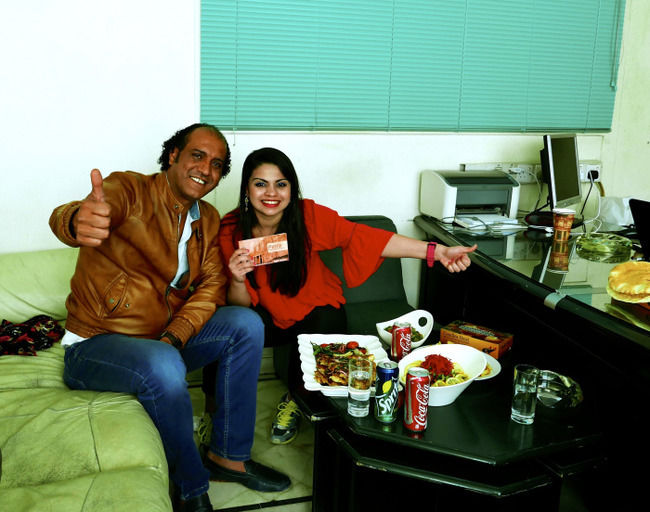 I reached Amman at around 8:30 pm and Hassan (my couchsurfing host in Amman) waited to pick me up from the bus station. He had promised to show a bit around the city for 4 hours I had before heading to the airport. Hassan was a a young and bright engineering student who also spoke fluent German. He drove me to many beautiful places. We had good coffee, dinner and a sisha too in such less time. Amman was so different from the rest of Jordan. Hassan had warned me that Sishas are very strong in Jordan to which I didn't listen! Soon after, it kicked in and I wish I had listened to him. Don't do it before your flight if you are not used to such strong nicotine.????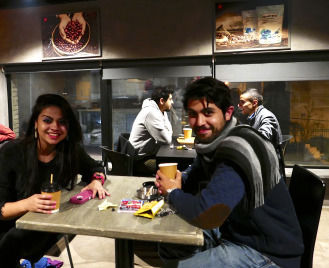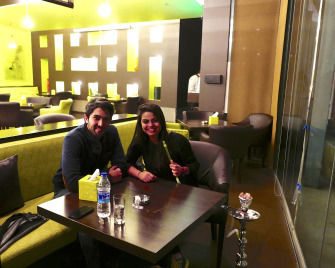 The city traffic in Amman is crazy with so many cars around. After an eventful 4 hours in the city, Hassan was very kind to drive me at the airport around 1 am. I arrived at the airport much before my flight and headed back to Amsterdam with a stopover at Istanbul again meaning more kebabs????. So this was how I had a wonderful time in Jordan and I would strongly encourage everyone to visit the country, experience the culture and enjoy the amazing food !
Frequent Searches Leading To This Page:-
Turkey Holiday Package, Tour Packages Turkey, Family Tour Packages For Turkey, Holiday Packages For Turkey, Best Turkey Tour Packages, Holiday Packages To Turkey From Mumbai, Turkey Tour Packages Price