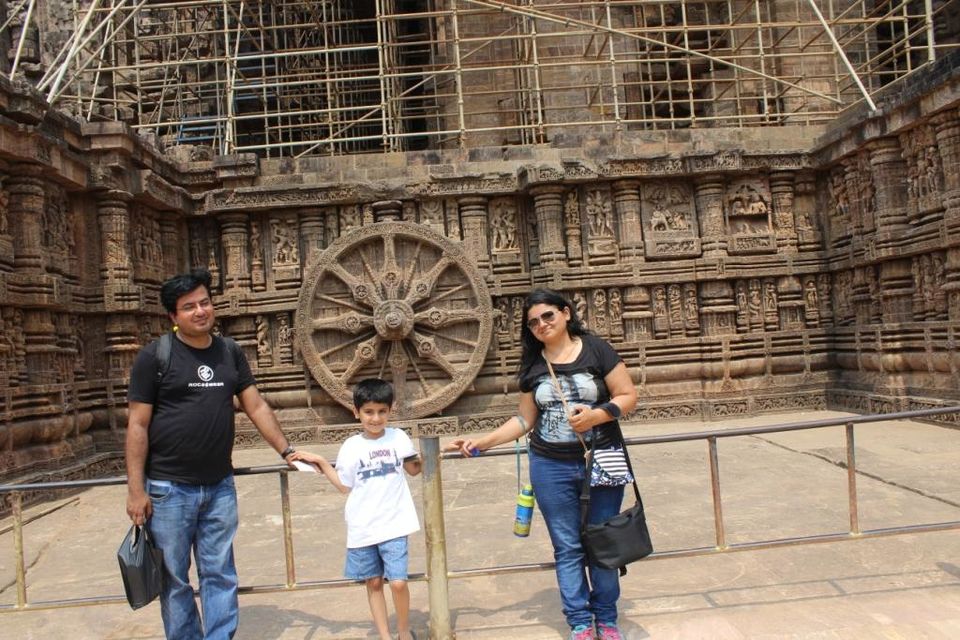 Our country has some hidden gems, which are worth exploring at a reasonable budget. I would recommend Orissa and the key reasons behind endorsing the state are:
a)Aarti at the Bay of Bengal- The Bay Of Bengal was called Kalinga Sagar before British Era. The Samudra aarti was a sacred tradition started By Sankracharya in the 9th century, and it is religiously followed till date.
In the evening, Puri beach comes alive, a group of priests descends on the beach to perform an aarti ceremony. They are praying to the mighty Bay of Bengal, for protection and benevolence. I have witnessed the Ganga Aarti multiple times, but this is an altogether different experience.
It is a spiritual moment, most of the crowd join the ritual. There is a night market, one can buy a souvenir, to commemorate the travel.
It is interesting to note that almost 31% of the world fisherman population derives their livelihood from the Bay of Bengal.
b) Chilka Lake- Chilka Lake is located 37 kms from Puri. It is Asia's largest saltwater lagoon, if you are an avid bird watcher, then this is the place for you, One can see many migratory birds especially flamingos. Not only this, but if you are lucky enough, you can also locate dolphins.
A word of advice, while visiting Chilka, your boatman may stop his boat on a remote island for rest purporse. Few local people will try to sell pearls, they will pick the sea shell and break it in front of you, showcasing the pearl, nestled inside it. They are going to ask exorbitant price for the same, do remember those pearls are fake and not authentic. Don't fall for the trap.
c)Orissa State Museum, Bhubaneshwar- All history buffs, this is the place for you. There are archeological treasures from the 6 th century onwards. I was amazed to find small rocks on which, incidents from Ramayan, Puran were depicted. This museum will enlighten you about the rich heritage culture of our country.
One can also find the coins which were minted in India from time immemorial.
d) Konark Temple- We all have heard about this 13 th century temple, which is dedicated to Sun God. When I visited most of the part was cordoned off, as repair work was on. The temple boasts of Kalinga architecture. The Kalinga dynasty at some point in time was one of the most powerful dynasties which ruled India. The Konark Temple showcases the architecture marvel of India. It is believed when the King of Vijaynagar Deva Raya saw the temple, he wanted to build something on similar lines in his kingdom too, that's how Hampi came in place.
Do hire a guide; you will hear some interesting stories about the Kalinga empire.
e) Oriya Craft,Pipli - If you are looking for some good Oriyan craft, then visit Pipli. Here one can find decorative wallets, pouches, umbrellas, lampshades etc.