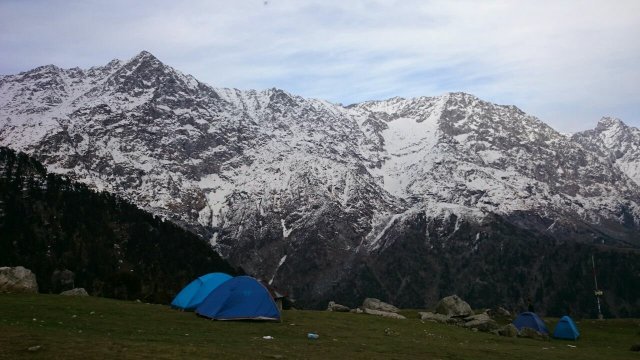 A short 1.5-day trek to Triund which is very much popular in Dharmshala. If u ever plan for Dharmshala then don't ever miss this.
Total Expenditure for trek 1500 to 3000/- per head.
Triund is a small hill in Kangra district, Himachal Pradesh. We hired a local guide and started our trek from Dharamkot. This is a quite easy trek, 4 hours hike and you reach there.
The panoramic view of Dhauladhar Range from the summit with each shade itself is breathtaking. DHAULADHAR is derived from "DHAULA" meaning WHITE and "DHAR" meaning MOUNTAIN RANGE. The mountains are always crowned with snow throughout the year hence called Dhauladhar (White Mountain Range ).
Panoramic view of Dhauladhar Range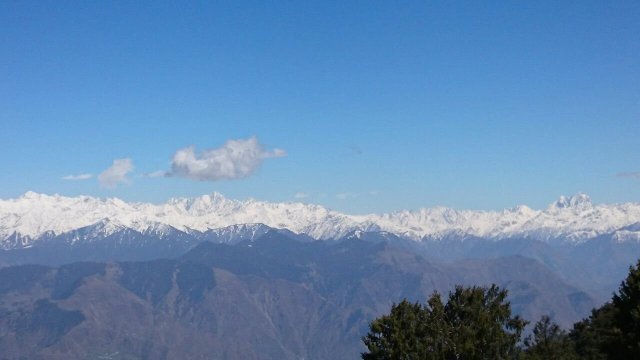 The above picture is the panoramic view of Dhauladhar range. Though the whole range would not be visible from Triund, The Peak which you can see in the extreme right is visible from there.
Campsite at Triund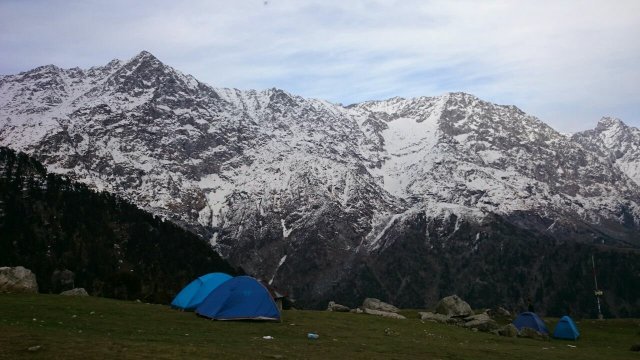 Dhauladhar in different shades .. Daylight, Twilight and Moonrise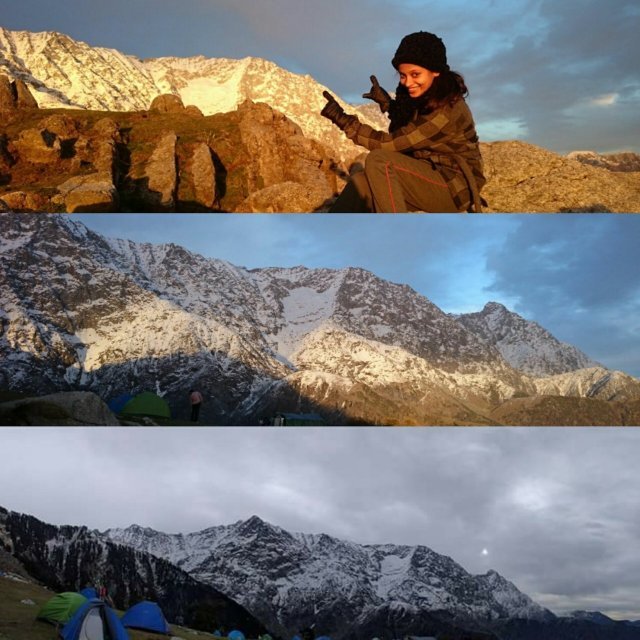 Twilight view from Triund on the other side.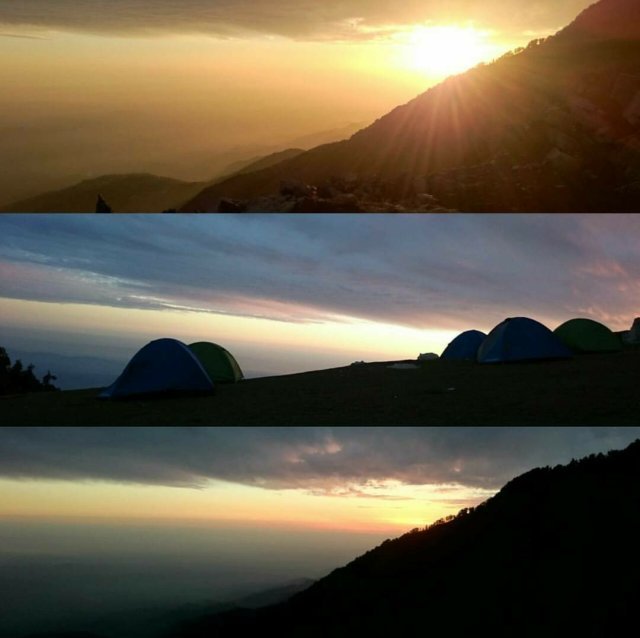 What not to miss at the pinnacle?
Jaw dropping view of Dhauladhar mountains on one side and Kangra valley on the other side.
Don't miss the shades of nature from dusk to dawn.
Don't miss the Night view. Do stay there for a day as at night it becomes even more beautiful …you will be amazed to see beautiful Dark blue sky with twinkling stars and beautiful moon.
Do enjoy bonfire at night.
If you are a Tea lover, then don't miss Ginger Lemon Honey Tea.