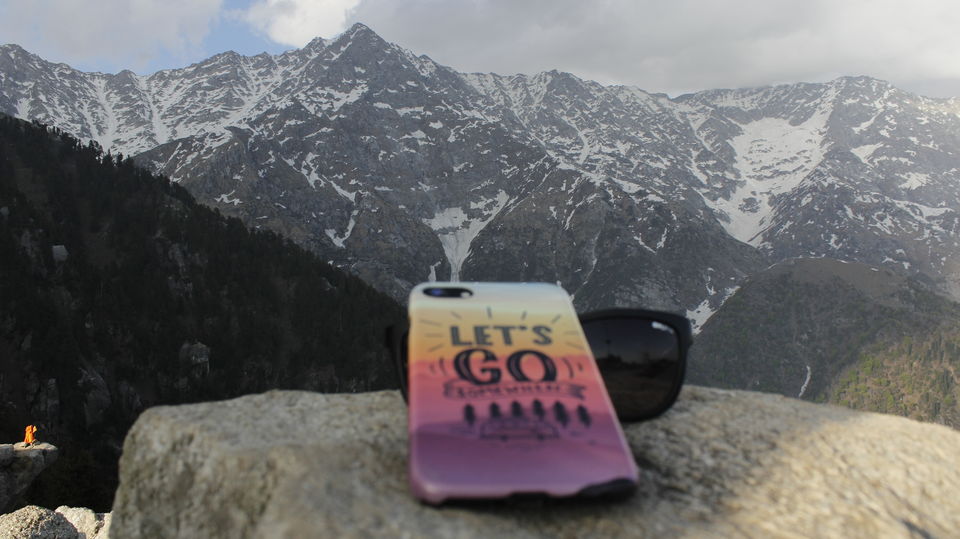 It was end of March when me and my friend Harkirat planned to do a trip that includes some adventure activity, trek, camping and obviously the mountains. Thus we ended up finalizing Dharmshala-Triund-Bir Billing in first week of May. We were excited to take a flight from India's Highest and World's Second Highest Paragliding site. Not to mention when we read about the same saw certain videos, the scenic beauty added our excitement in a positive way: P. Although I was not sure if this place has much to offer than that. But trust me it was the best decision. So I decided to put down my experience.
We have booked our Zostel at Bir and Dharmshala (Dharamkot) and we reached Dharmshala in the morning and our brief itinerary was as follows:
Dharmshala-Bir-Camping in Billing-Paragliding from Billing-Bir-Dharmshala-Mcleodganj-Triund Trek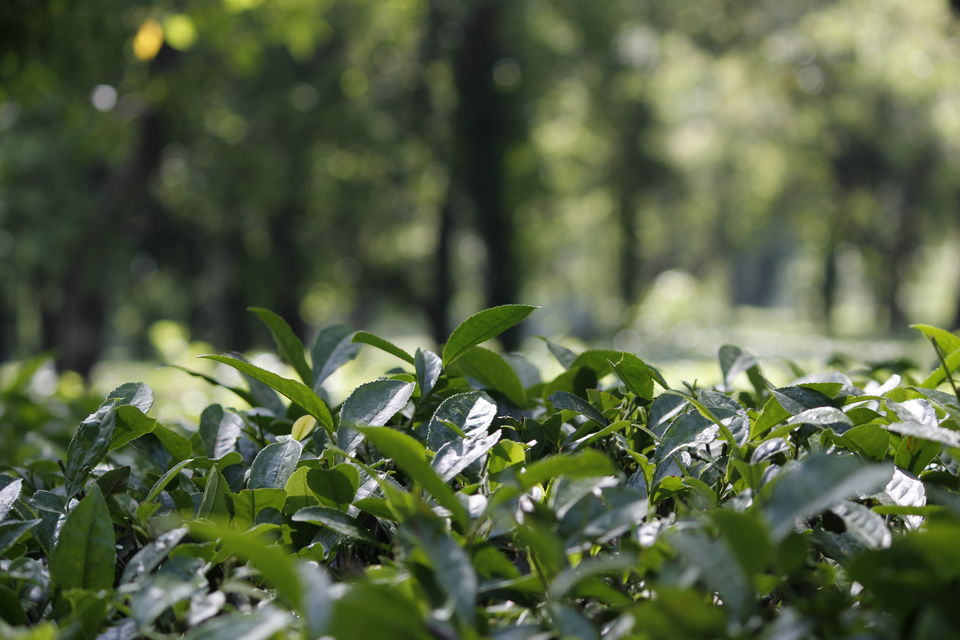 We directly headed to Bir as planned by booking a Taxi. They charge you around 1500 bucks which is more or less the same, alternately you can take a bus via Joginder Ngar/Baijnath. Our first stop was Tea Gardens of famous Palampur, I laid my eyes on beautiful sun, I could see the lush green mountains and tea gardens around that I couldn't wait to explore this scenic beauty what was lying ahead of us.
Our second stop en route was ancient temple town of Baijnath, where we seeked the blessings of Lord Shiva and headed towards famous Palpung Sherabling Monastery as visit to these beautiful mountain towns are incomplete without peaceful prayer and coloured Tibetan prayer flags.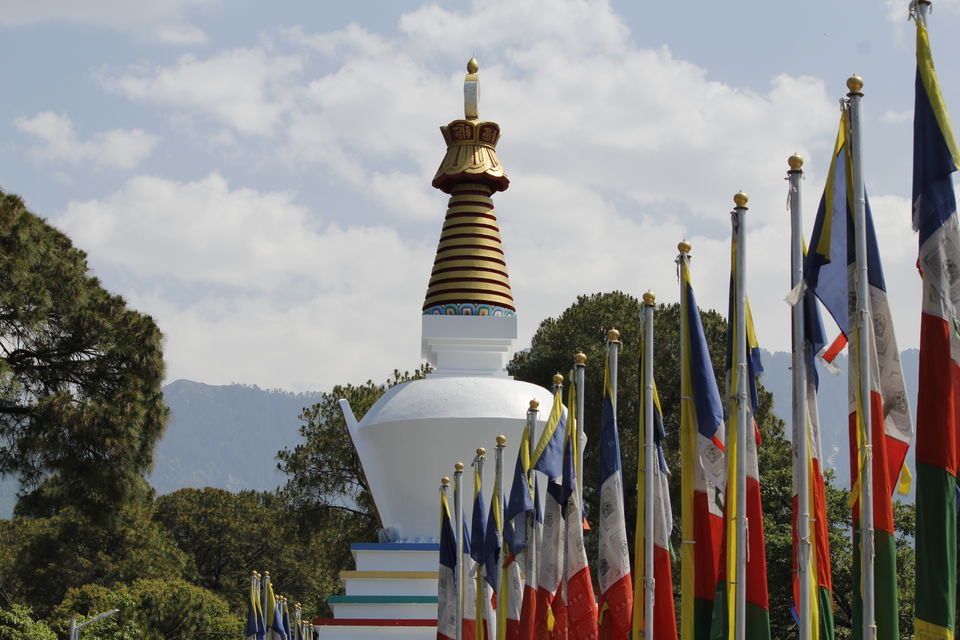 We reached Bir at 1pm and as soon as I laid my eyes on beautiful sun , I could see the lush green mountains and tea gardens around that I couldn't wait to explore this scenic beauty. When I talk about Bir Billing its not only about Paragliding but the fresh air, humble localities with a big smile on their face, the flags with Buddhist prayers, narrow roads. I could literally feel the place and there is so much to do in this small village, just take a walk around the village and you will see the paragliders up in the sky everywhere. We stayed at Zostel which was a superb experience. Also, it's not a huge place, so everything is almost walking distance.
Exploring Bir (Part..1)
As we entered Bir, we stopped at the Landing Site and our adrenaline rushed straight away and first thing we did was to book our paragliding tickets and IT WAS OFFBEAT BUT WE ALSO BOOKED A CAMP IN BILLING FOR THAT NIGHT.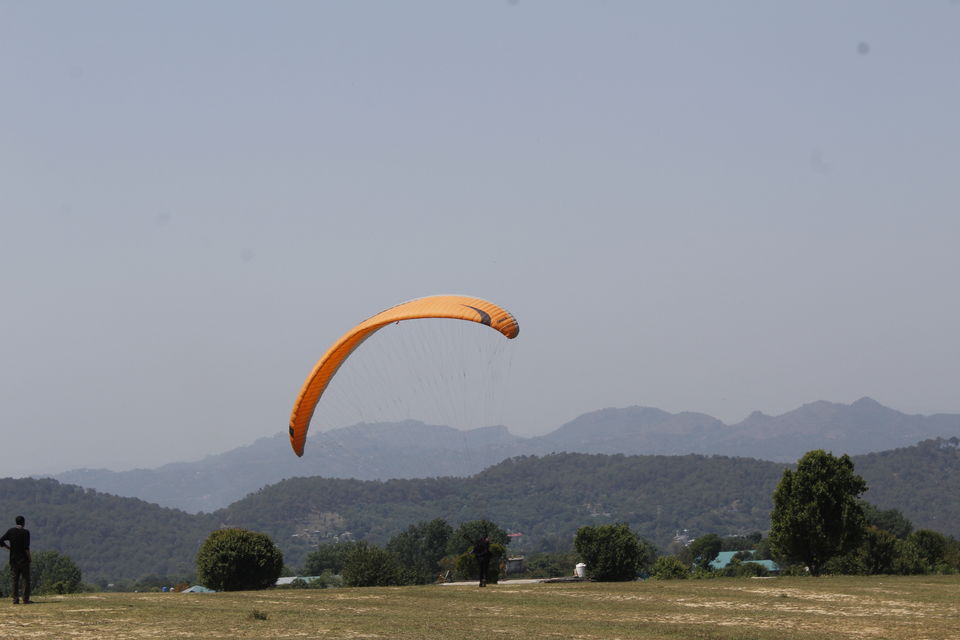 I always get charged up when it's time to finally explore. We walk around the village looking for a place to eat and explore the wonderful cafes.
Musafir- A traveller's cafe
Being a foodie, I love trying new cafes in whichever place I visit.
"लाइफ को लेकर प्लान बड़े नहीं, सिम्पल होने चाहिए। प्लान बहुत बड़े हो जाएँ तो लाइफ के लिए ही जगह नहीं बचती।" These lines from the book Musafir Cafe has always inspired to travel and go local with people out there, and here Its one of the मुसाफ़िर कैफ़े ????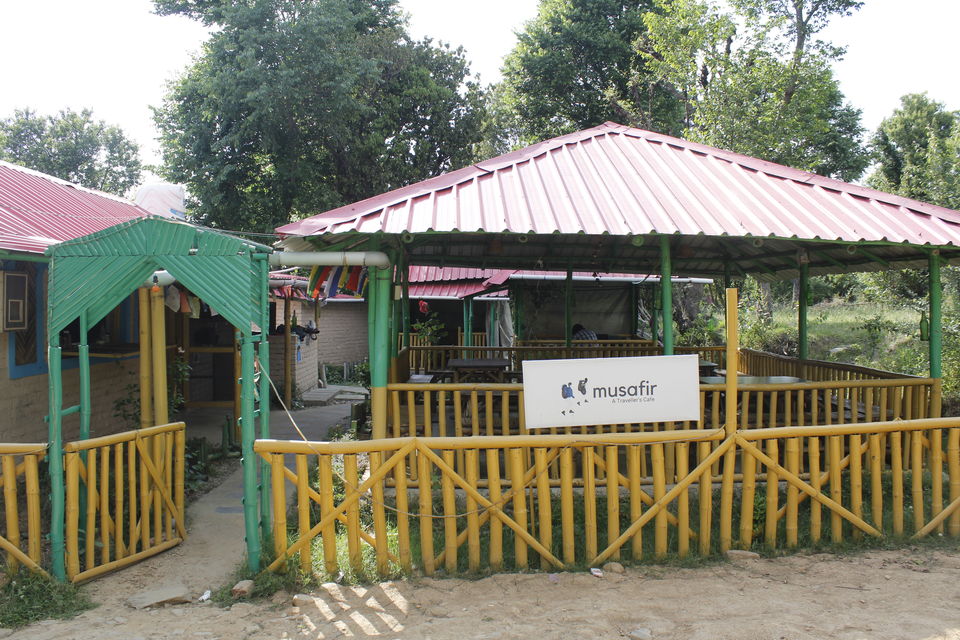 They serve the best Mint Iced Tea and obviously the owner was inspired by the same book. Tasty food options were not the only things it had to offer, but the location. Oh I couldn't have asked for more. The place is absolute chill. I totally recommend anyone visiting Bir.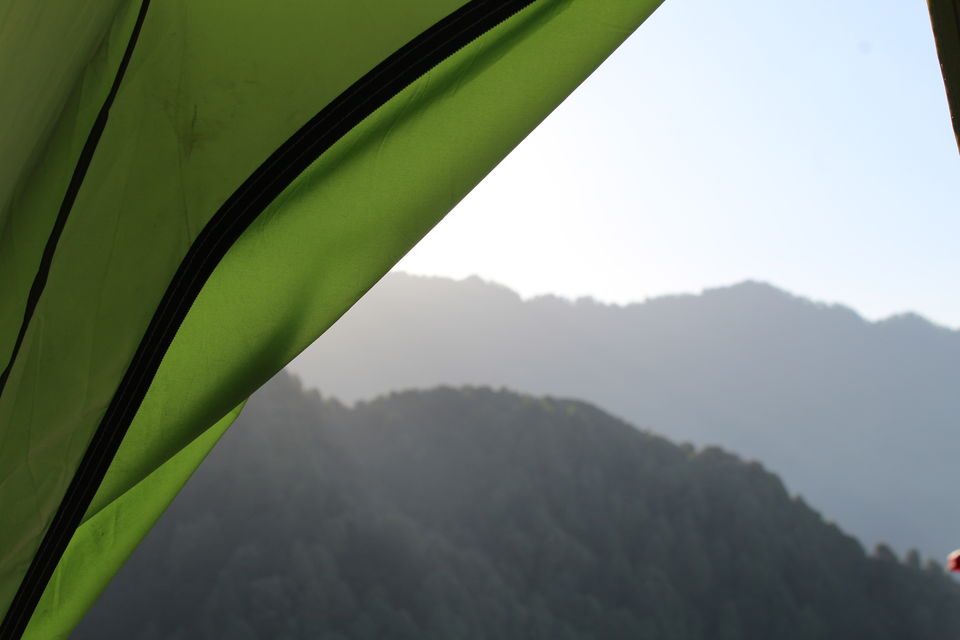 So now it was time to leave for camping in billing. If you are fond of trekking I would recommend to opt trekking from Bir to Billing or you can ask the Paragliding Booking Office to send you to site in the evening itself and I promise you won't regret it . We reached Billing by evening. Soon the sun would set and the sky calling us to spend a night under the lights of stars and inviting us to the World's second most noteworthy paragliding point, a delight for amateur photographers. I took some pictures of the valley. We were worn out, we rested for a while and soon the local guys invited us to bonfire. I couldn't be happier to see that those guys took care of everything we needed. The best part of camping was that they cooked typical Himalayan food especially for us. I missed on telling you guys that it was just me and my friend and those local guys on the valley. So all of us enjoyed the warm pit fire and then they shared their travel stories with us. Oh and we also counted stars since we ran out of conversation.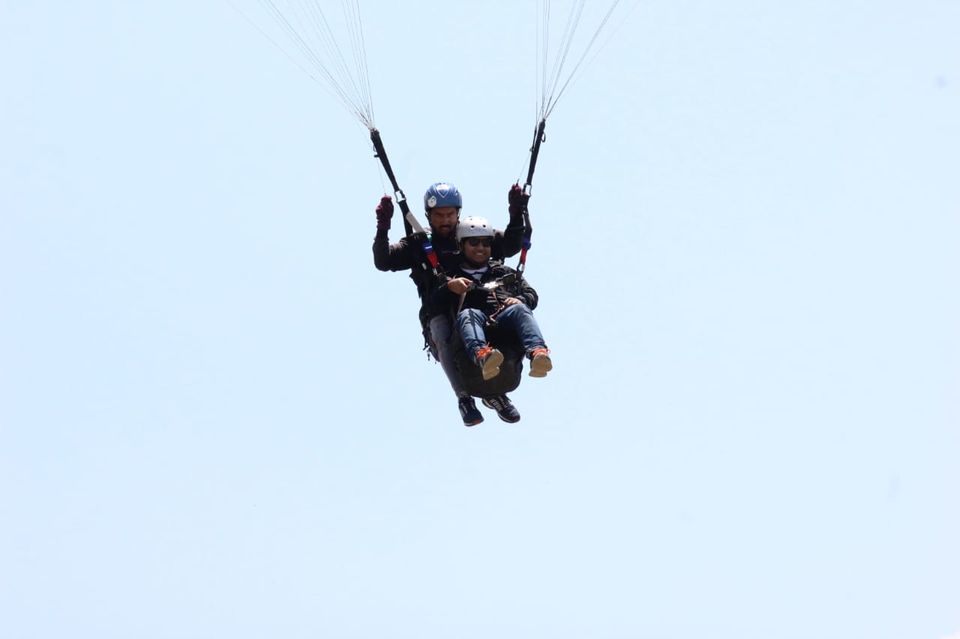 The final day for Bir Billing paragliding had come. We got up early in the morning. We got served us the best maggi with a cup of chai, Heaven right?
SO we headed towards the paragliding point and I can't tell you the excitement running in my bloods. The final call was signing the Indemnity form, I was freaking nervous. The wind was strong and the height from which the jump was to be taken was 9000 ft from Sea level. We all were made wear helmets and briefing was done by the instructor.
Average cost per person for a single assisted flight is approximately Rs 2500/-. From a scenic Billing, it was finally my turn to jump off the cliff. It was a very smooth take off and I was in the air in no time. I was initially scared but the moment I was in the air the top view took my breathe away and I completely forgot that I was even scared. It was so majestic to swim in the air over mighty Dhauladhar Range.
Just Go and experience it yourself and believe me you would definitely want to do it again. You will get your video as soon as you land and you will see that video on repeat mode :)
Exploring Bir (Part..2)
We were wandering all over the town and came across some unique themed café. We came across another cafe unique in its own.
Garden Cafe: The best in town
This place is a minute away from Zostel. The food is brilliant so are the portions. We had their special oven baked pizza (any pizza lover would definitely love this place). The ambiance was so cosy with realistic view. I am sure pictures says it all about the place. They also have an art gallery in the cafe, selling artistic Tibetan artifacts and designer clothes. It was my favourite place that we went again on that Night . Honey-Banana Pancakes was bliss (Must Try). This place is favourite hangout joint for the travellers.
In the vicinity are 5 monasteries and a must visit for the calm and peace routine of live. We visited:-
1.) Deer Park
2.) Chokling Monastery
We called our day off by spending time at the Garden Café where we went on to meet other Zostlers and in no time we became all friendly and from there we ended up talking, playing games till 4:00 in the morning. They were some nice people we met. Sadly we had to bid adieu to Bir next morning.
Last but not the least there is even more to explore in the village like waterfalls, mountain biking, etc. and if you really want to enjoy tranquility there is no place other than Bir Billing to go to.
We headed toward Dharmshala & Mccleodganj in the morning and we visited the following.
HPCA Cricket Stadium – Dharamshala
This stadium is probably the most beautiful cricket stadium where international matches are actually played. The view of the beautiful mountains which surround this magnificent stadium certainly makes this a MUST VISIT stadium. I can only imagine the atmosphere of this place when Indian Team plays on this very pitch. The seats in the stadium are really colorful which makes the appearance of this place even more vibrant
His Holiness Dalai Lama Main Temple
This place in Mcleod Ganj was probably the most peaceful place I visited in a long time. The monks here are very welcoming. I was hungry since it was almost lunch time. The temple also served free food for everyone visiting the place.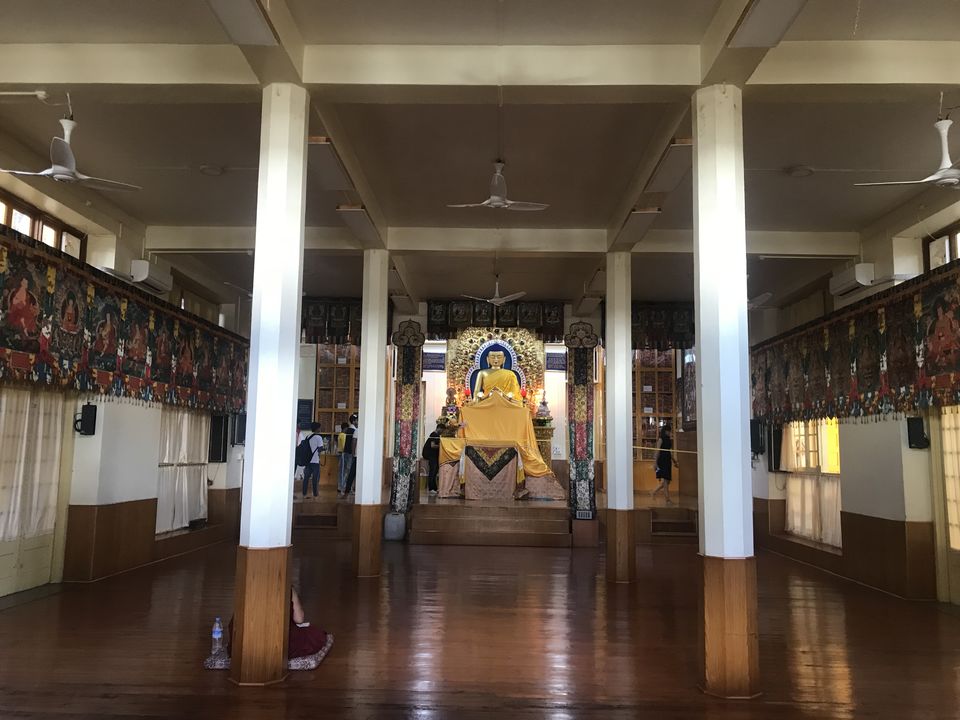 Norbuling ka institute of Tibetan Culture
This was one of the best places we have ever visited in India. The other heritage sites and tourists spots should take some valuable lessons from Norbulingka. The monastery's design and construction is in harmony with nature, it is clean, the surroundings serene, colourful and replete with information about the Tibetan culture and heritage. The garden is also very well maintained. Please do not give this place a miss!
Today also cover these points :
1)Bhagsunag Temple
2)Bhagsunag waterfall (After a hike from the temple)
3)Shiva Cafe (further hike from the waterfall)
Now comes the other part of the trip - Triund Trek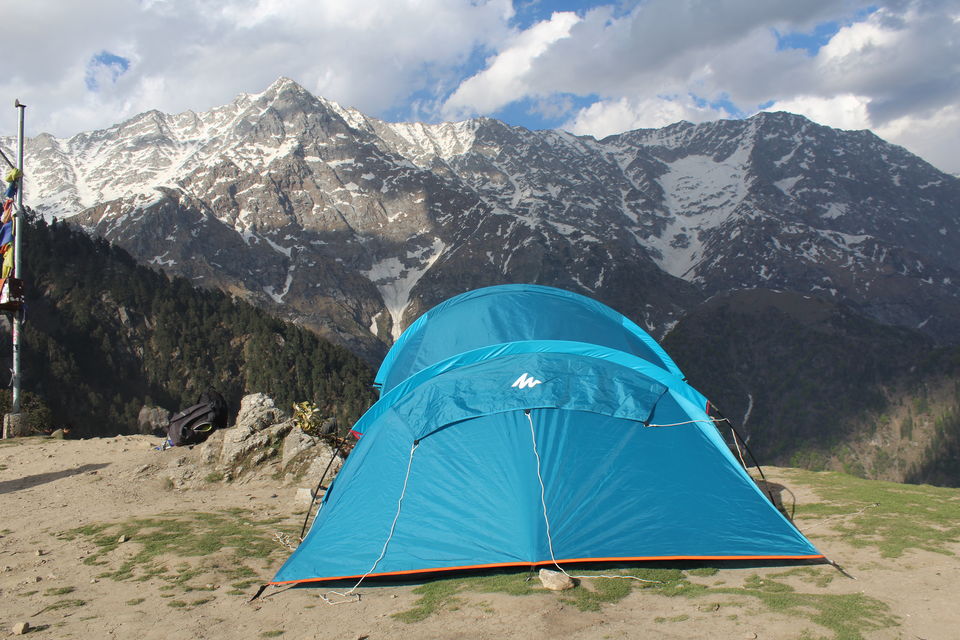 Triund is the best vantage point for Dhauladhar gazing and peering over the Kangra Valley
Routes to Triund from Bhagsu :
1)Take a taxi and go to Gallu Devi temple-from where the actual trek begins.
Distance =7KM
Time =4 hours
2)Via Dharamkot: Go to Dharamkot from Bhagsu by walk or taxi.
From Dharamkot, it is a 2KM hike to reach Gallu Devi temple from where the actual trek begins.
TIP: Book the camps beforehand as the forest officers don't allow to stay if you do not have pre booked camps (After 2pm)
Things to do at the Triund top :
1) See sunset and sunrise
2) Camping and bonfire
3) Stargazing
There are two cafes on the way, one of which is known as 'Magic view' cafe. it is known to be the oldest Chai Shop running since 1984. It is situated at a vantage point when Triund is almost 2kms away. One can sit, relax, and enjoy munchies along with breathtaking views of the entire Kangra valley. This café is halfway in terms of distance but it is almost a third of the way in terms of effort.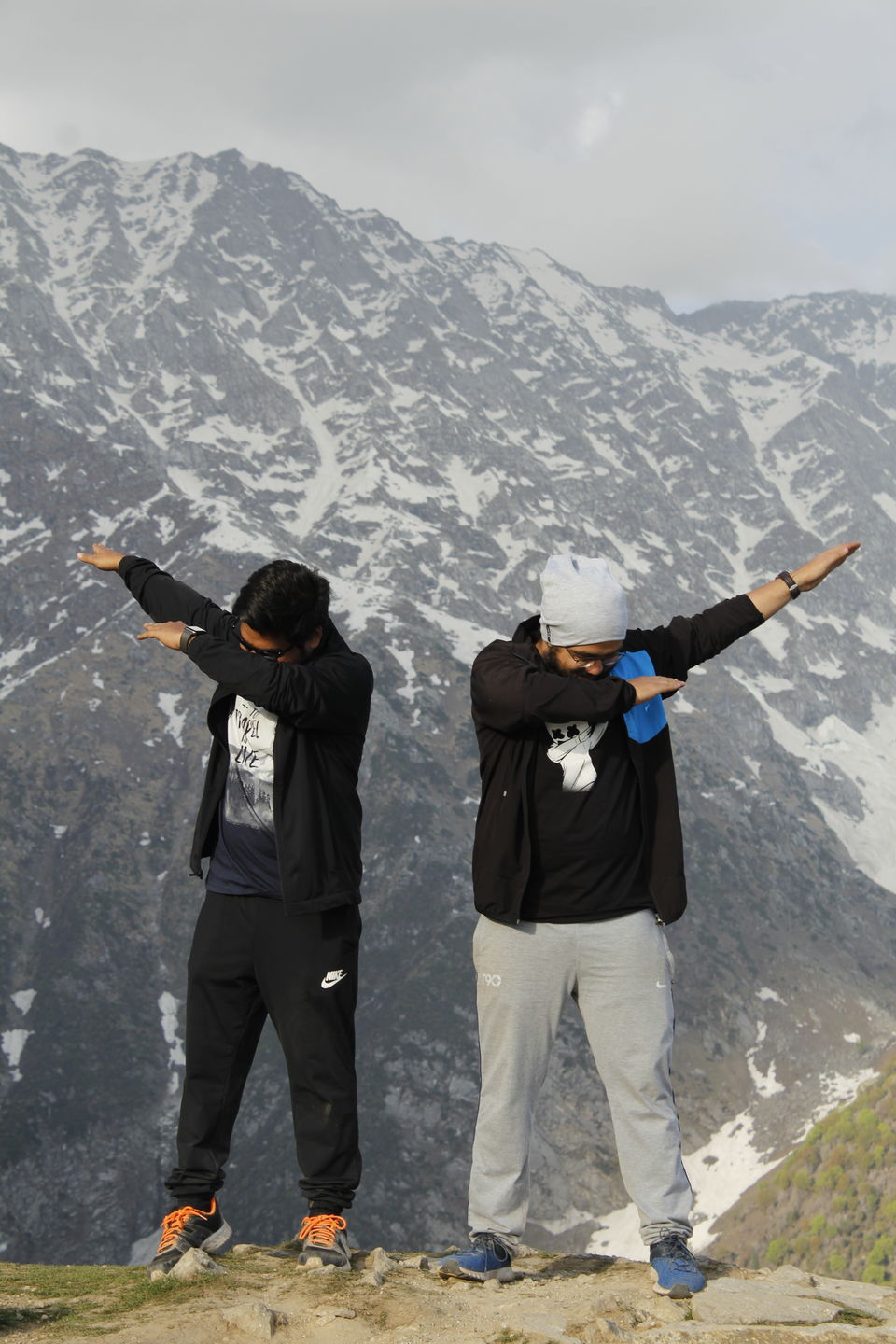 This final stretch through the woods is known as 22-curves, because of the 22 switchbacks that one has to walk through to get to Triund. The last 1 hour stretch was probably the steepest and the path was little difficult. I was fully exhausted.
The views from the Triund Hill make you want for more. The mighty Dhauladhar range is not at a distance. It's right there so close to you that you cannot absorb the entire view in one look.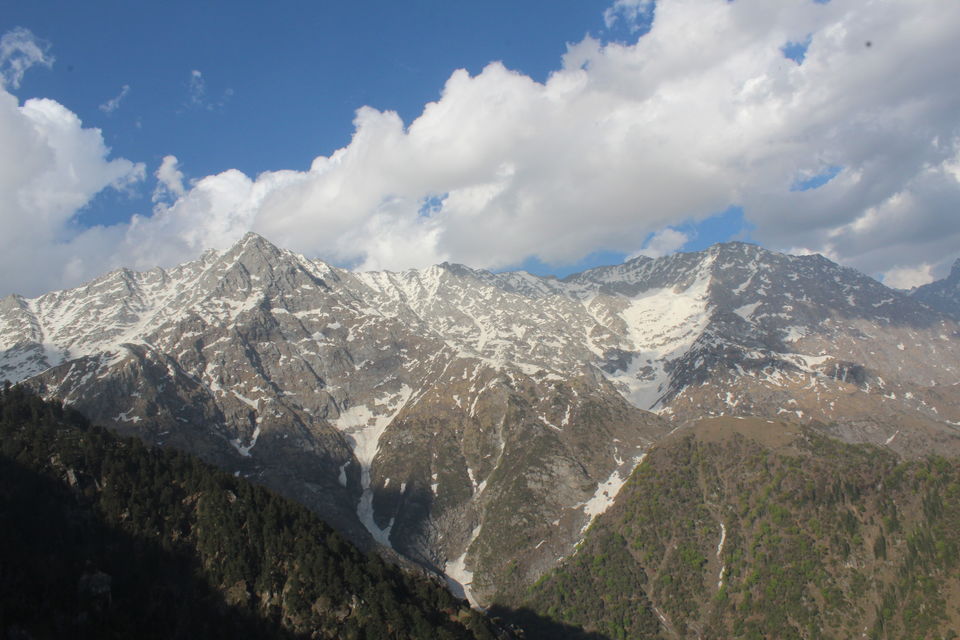 Be ready to shift your gaze as you let the panorama sink in. You can see 4 peaks namely Camel Peak, Indrahaar, Moon Peak and the Matterhorn.
Several trekkers go beyond Triund to reach the Lahesh Caves and Indrahar Pass on the Dhauladhar mountain range. It is possible only if the weather lets you otherwise it is a bad idea if you are without a guide.
Descent was much easier as expected. Took around 120 mins to walk down
These 4 days were one of the best trip I had and will wait to return to this place again and again.
Note: Now they have banned camping their which I feel is good because there was no calmness of mountains due to large no of people camping and staying there.
KEEP THE MOUNTAINS CLEAN AND HAPPY TRAVELLING !!