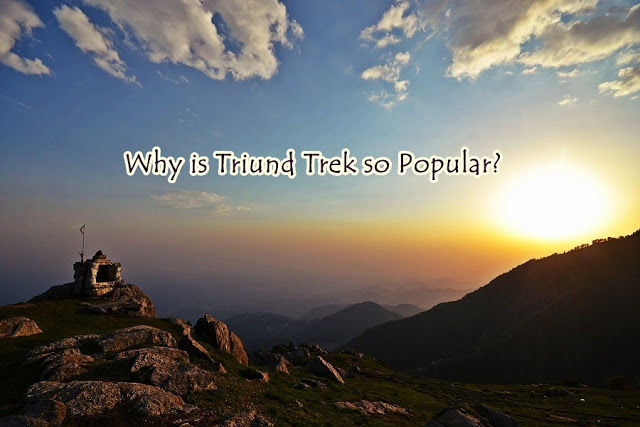 Triund, the majestic Trek is situated in the laps of the Dhauladhar mountains of Dharamshala. Owing to the eye-catching view of the Dhauladhar mountains on one side and kangra valley on the other, this Trek is loved by nature lovers and travelers. Every year from India and all over the world, this Trek attracts a lot of tourist.
Triund is an easily accessible trek which can be accomplished by almost all age groups. This Trek has a beautiful byway which takes a traveler through a beautiful forest of oak, deodar and rhododendron.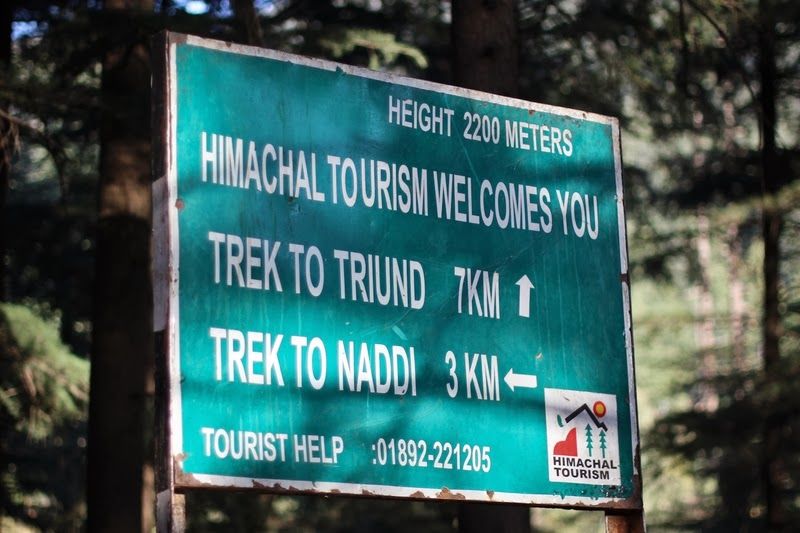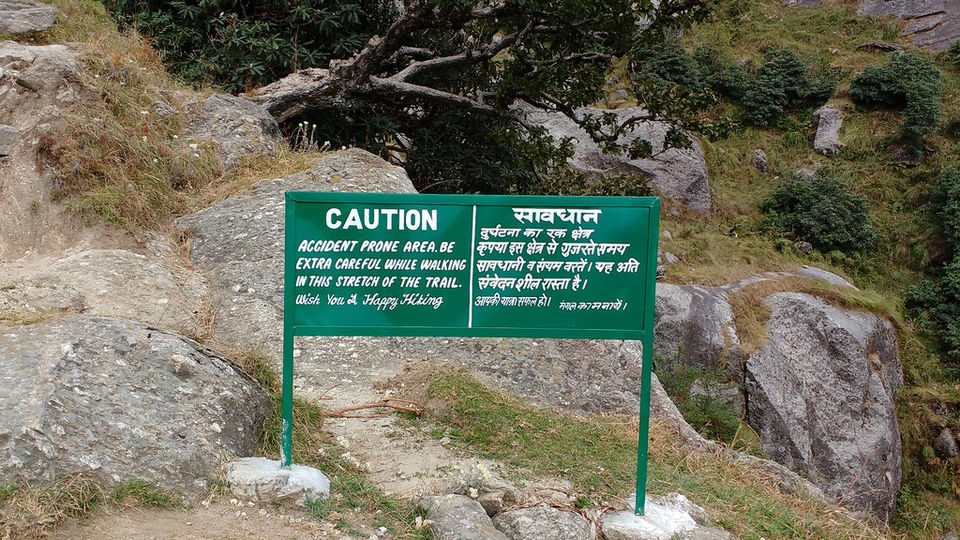 Now, talking about the Trek, it is fairly easy for the first five kilometers but the last one kilometer may require a bit of strong calves, the last kilometer has "22 curves", I repeat 22 tiring curves before you finally reach Triund. Along the way there are many small tea shops where one can refresh during the hike. Triund Trek is worth it for its majestic panoramic views.
Triund is accessible for most part of the year except in the months of January and February when the way to Triund is cut off by heavy snowfall. Trip to Triund can be planed diversely.
So better check the weather conditions before planning for the Trek.
HOW TO REACH TRIUND?
The starting point of Triund trek is Gallu Devi Temple, however one can also reach Triund from Bhagsu Nag. There are many options to reach Gallu Devi Temple or Bhagsu Nag. One can hire a taxi from Mcleod Ganj till Gallu Devi Temple or can start the trek right from Mcleod Ganj itself.
From Gallu Devi Temple there is an unambiguous byway which goes through a beautiful forest of oak, deodar and rhododendron.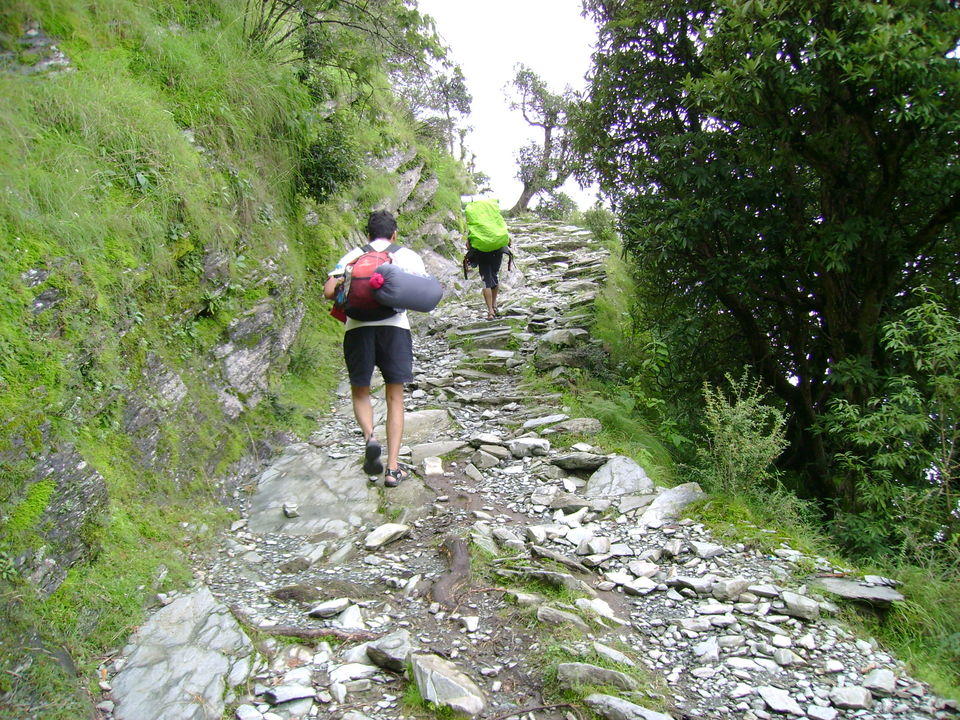 You have to reach Dharamkot from the main McLeod Ganj Square. Walk upward to your left hand side for about 45 minutes via Regional Mountaineering Centre's office. Turn left side from the three way intersection in front of the Regional Mountaineering Centre and then you will reach Dharamkot and stand in front of the Water Tank and the Govt Primary school of Dharamkot. You will also find a cafeteria here.
Alternatively, one can also hire an Auto Rickshaw or a taxi/cab for INR 70-80/- and INR 500/- respectively to get a drop up to Dharamkot Primary School.
From the left side of the Water Storage Tank and the main gate of the Govt Primary School, Dharamkot a jungle trail starts. After an hour of walk through the Jungle,it will lead you to the Gallu Devi Temple. One can also hire a taxi/cab/auto-rickshaw to reach Gallu Devi Temple. But It'll be costlier due to very poor road condition.
There is an alternate route for the Trek which is a shortcut for Gallu Devi Temple, but a hard and stiff trek and will consume most of your energy, so try to avoid it.
This route starts from Bhagsu Nag area. One can follow a steep trek on the left of German Bakery which goes through shops and a temple and then Bhagsu Nag village and will finally end on the back side of Gallu Devi Temple.
Reaching Gallu Devi Temple, you will come across another cafeteria named Rest A While, and Sun & Moon Café behind Gallu Devi Temple. You can see Kareri and Bahl Village on North-West direction and Bhagsu Nag in East from Gallu Devi Temple. One will also find three Guest Houses, providing rooms for stay for INR 500/- per night (approx).

You will find a Tea Stall named Parveen Tea stall is the last stall at the base of the Triund Hill.
Triund Hill Photo Gallery: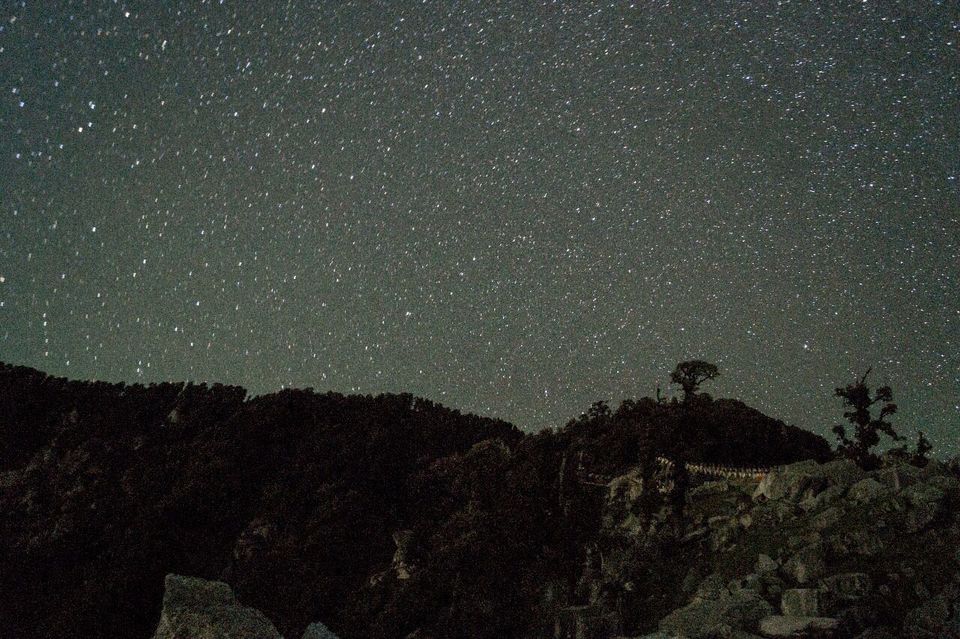 Although it is best if you can hike all the way but if you cannot hike all the way then you can hire a horse /pony and enjoy the ride.
Distance Chart :
Delhi to Macleod Ganj- 9 h 36 min (474.0 km) via NH 44 and NH503
Macleod Ganj to Gallu Devi Temple - 48 min (14.6 km) via NH503 (Cab distance)
Bhagsu Nag to Triund- 1 h 48 min (4.9 km) via Triund Hill Trail from Bhagsunag Waterfall (Walk)
A Proper Route direction for Triund:
One will see a single trek leading to the Northeast upward direction behind Gallu Devi Temple which takes you directly to the Triund Hill. This is just to bring to your notice that this gets a bit tougher because of Steep curves and trails.
Owing to the popularity of Triund Trek, horses and Pony rides are also started from Gallu Devi Temple.
The above written route would take about four hours when walking with a normal speed and could be made up to three hours if one is walking a continuous fast pace. For some people, it could also take six long hours to make it to the top.
One will cross two shops selling refreshment items named Magic View Cafe and Best View Café.
These two cafes are very old cafes. They were established in 1984 and 1998.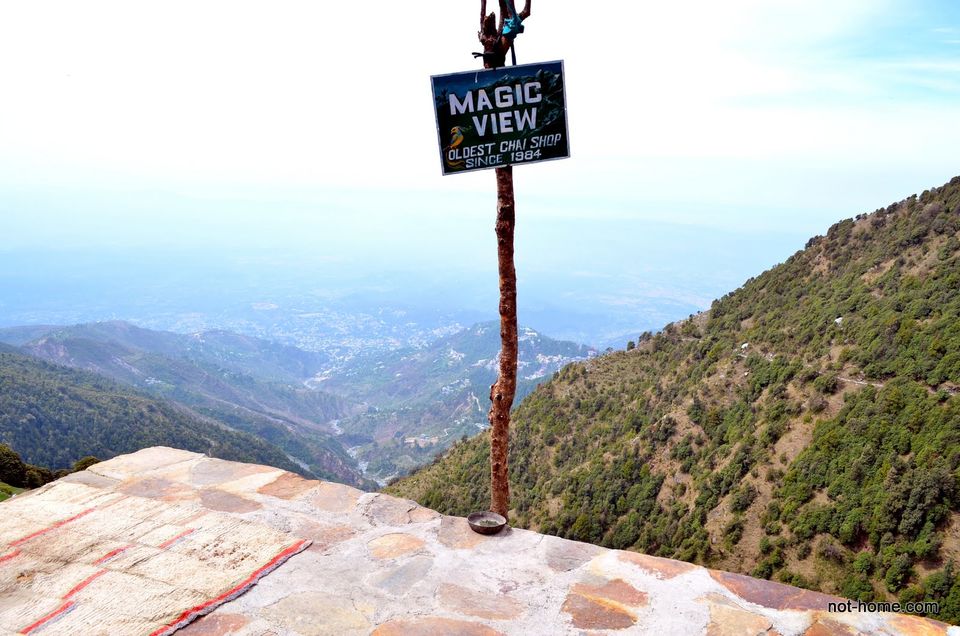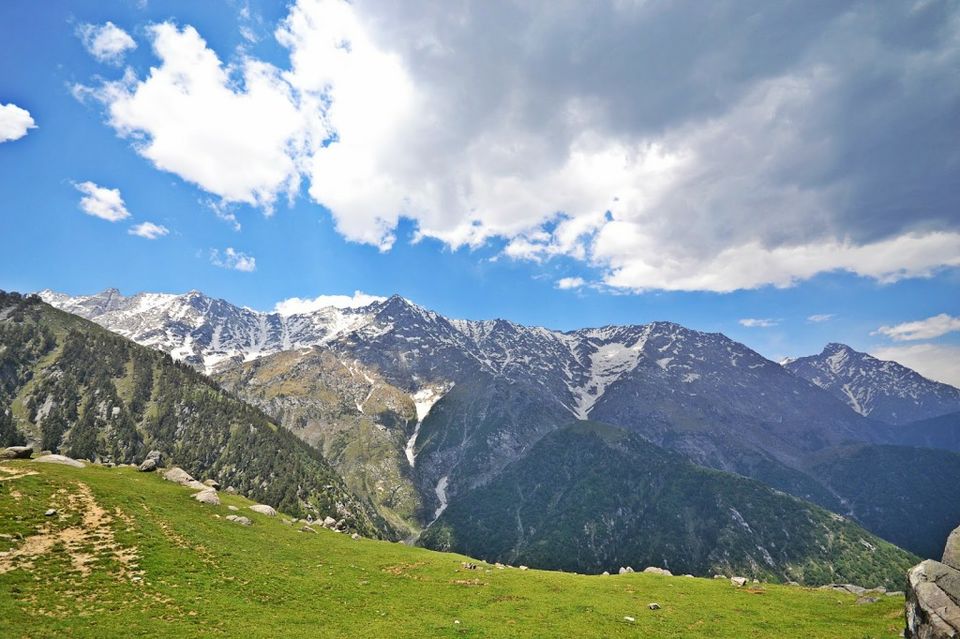 BEST TIME TO TRIUND TREK:
The months of January and February sets Triund Trek into heavy snowfall and hence it is not advised to do the Trek at that time.
The routes are at its best time during March till May and September till December. Be cautious about June and July as it is rainy but the Trek is still possible.
The top valley of Triund offers a very scenic mountain lodge with the views of the beautiful Dhauladhar ranges. This lodge is in solitary, away from all other indwellers of Triund.
Being located for about ten kilometres from the bustling city of McLeodganj, this trek is almost a rite of passage for travelers visiting this Tibetan city-in-exile. Easily the most popular trekking trail in Dharamshala, Triund is a spectacular ridge beneath the mighty Dhauladhar range.
Stay Connect and wait for the next Blog to know Why one should visit and few important Tips for Triund Trek.