People always say that Coorg is all about monsoons when it turns all green, fresh and alluring..
And its actually all true!!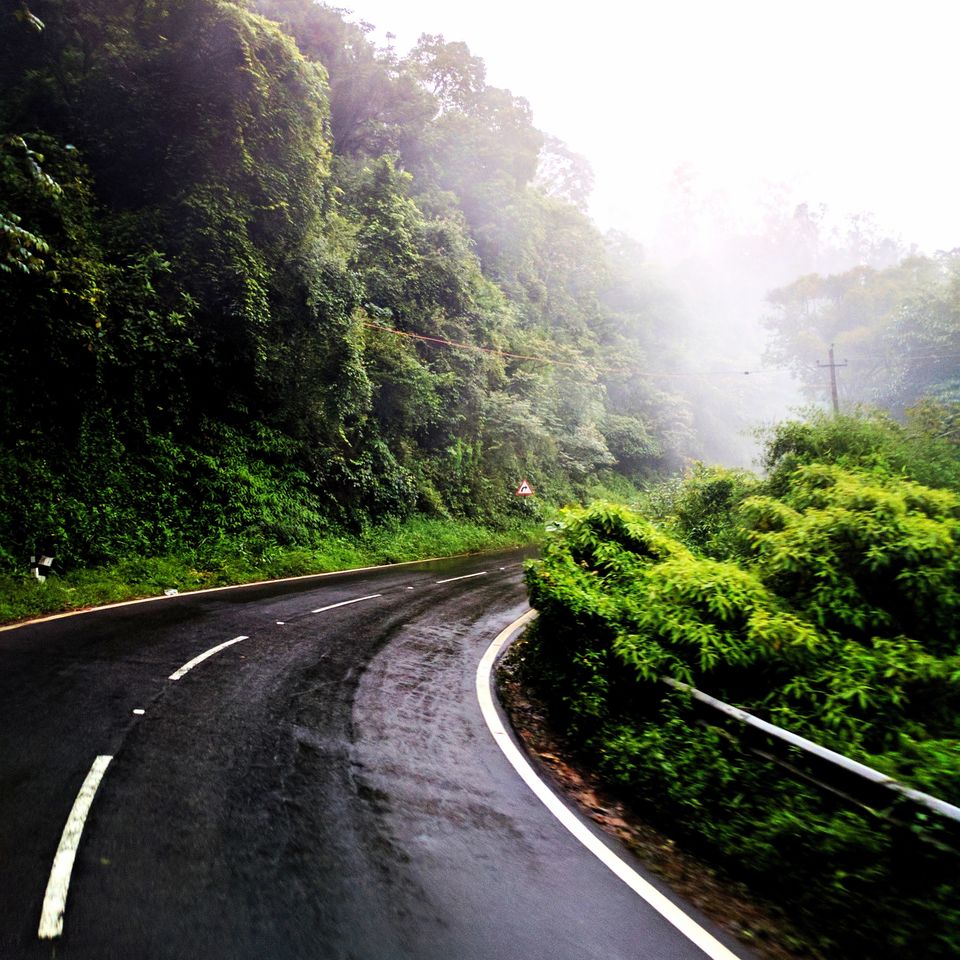 So here's how it all started.. A long weekend clubbed with couple of more leaves and we landed up in Bangalore with an intention to explore some glorious bits of Karnataka.
From Bangalore airport, we took a bus to Satellite road bus stand and from there we hopped on a KSRTC bus to Madekari. Since it was a local bus, it took us around 8-9 hours to reach Madekari.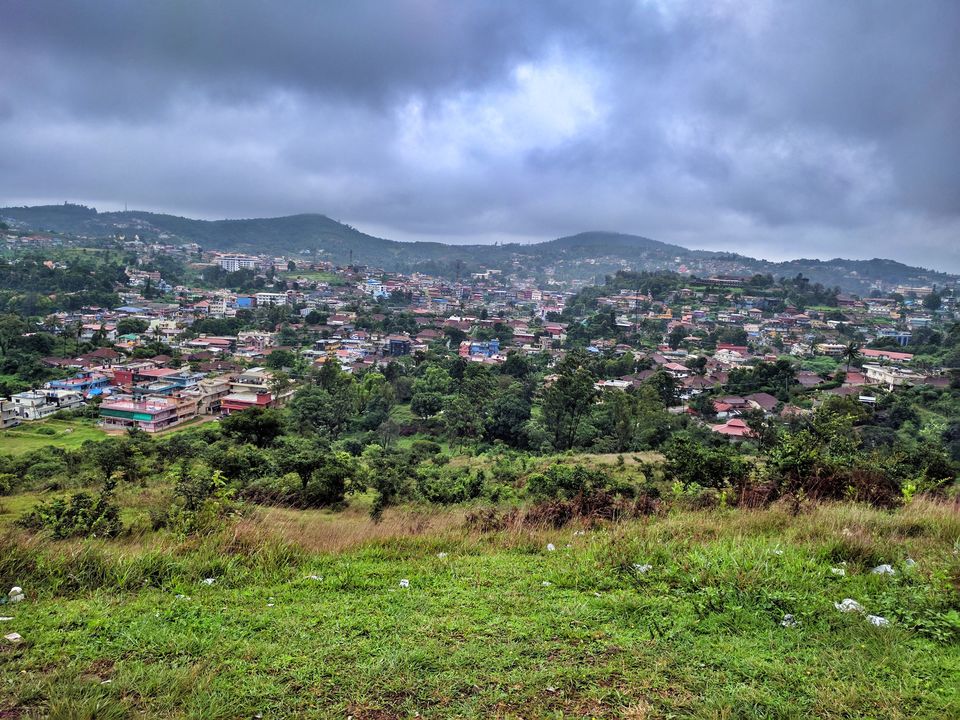 But but but.. the journey was truly exquisite and all green... Driver took a route through Mysore so we were lucky to catch few glimpses of Mysore palace as well (lucky us, as we were short of time to explore Mysore).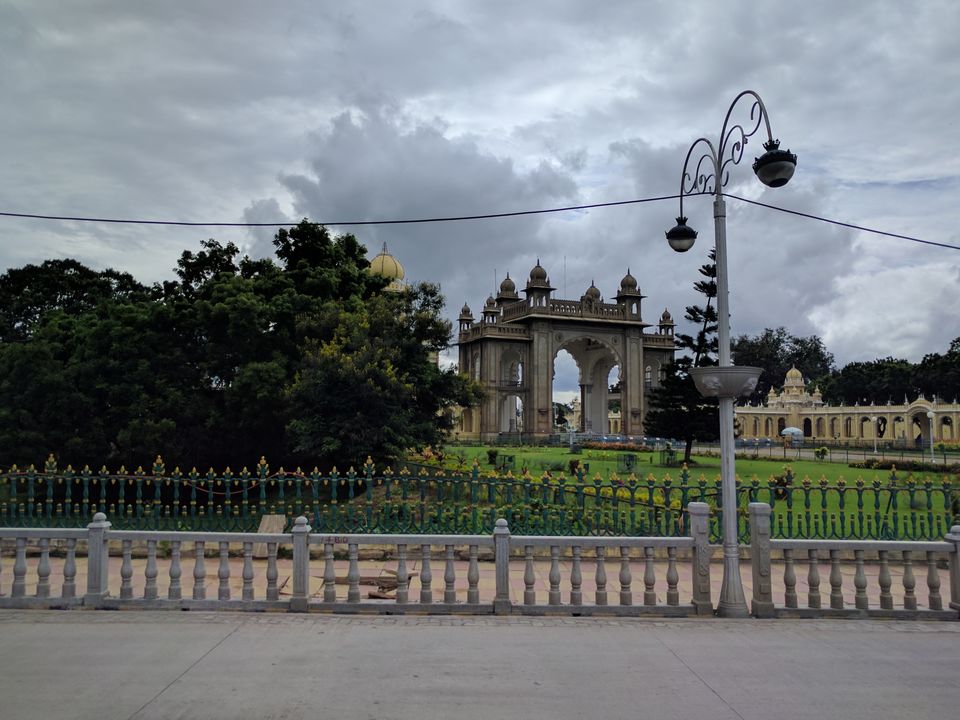 In the evening, we reached our resort and decided to take rest as we were all exhausted and we had to start our exploration next day.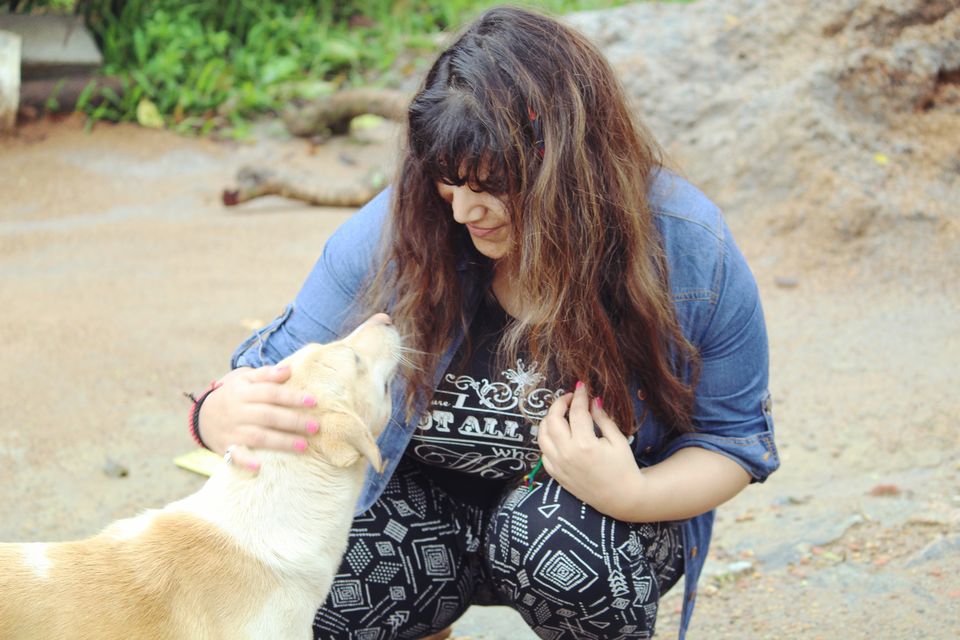 And we started the day with fresh mind, here are the things which one can experience in Coorg:
1. Abbey Falls
You have to walk down a little bit to see the falls. Since it was monsoon, water flow was really high and we could see the waterfall in full swing.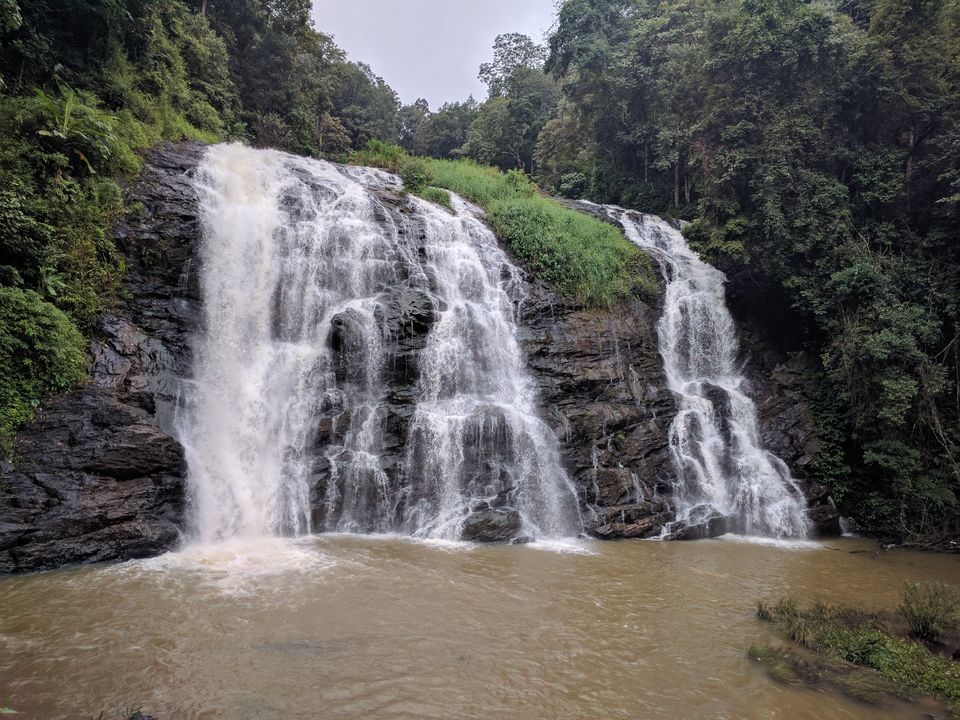 Tip: Do carry umbrella and raincoat if travelling in Monsoon as rain in Coorg starts unprompted.
2. Raja's Seat
Continuous rain and fog made it more interesting to experience this place. The whole city can be seen from here. Its a nice view point and well maintained. Dont forget to try some delicious masala aam, Bhelpuri and sweet corns opposite to toy train track.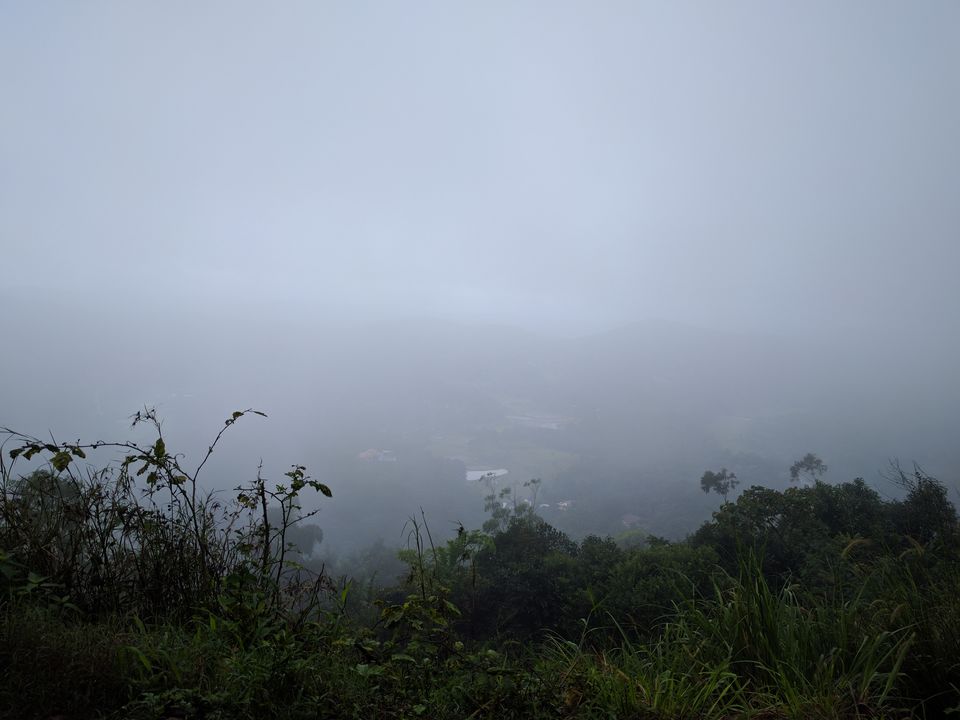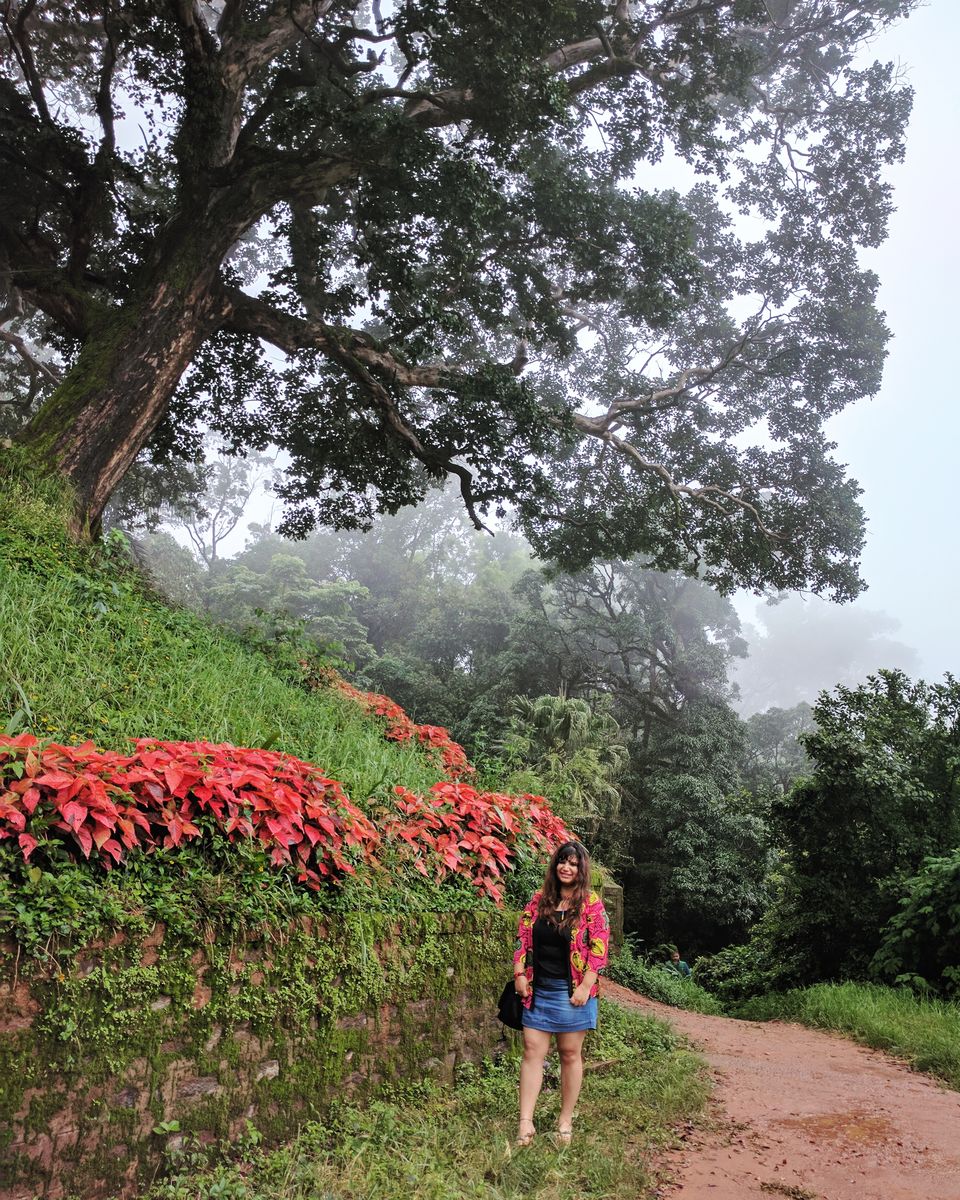 3. Coffee Estate Tour
Your travel to Coorg is incomplete without experiencing the plantation of Coffee and Tea. We took one guided tour to the estate where we were shown how different forms of coffee is grown. They also served us a nice cup of filter coffee from the estate.
Tip: Cover your legs as there are alot of mosquitoes and insects. Or apply insect repellents.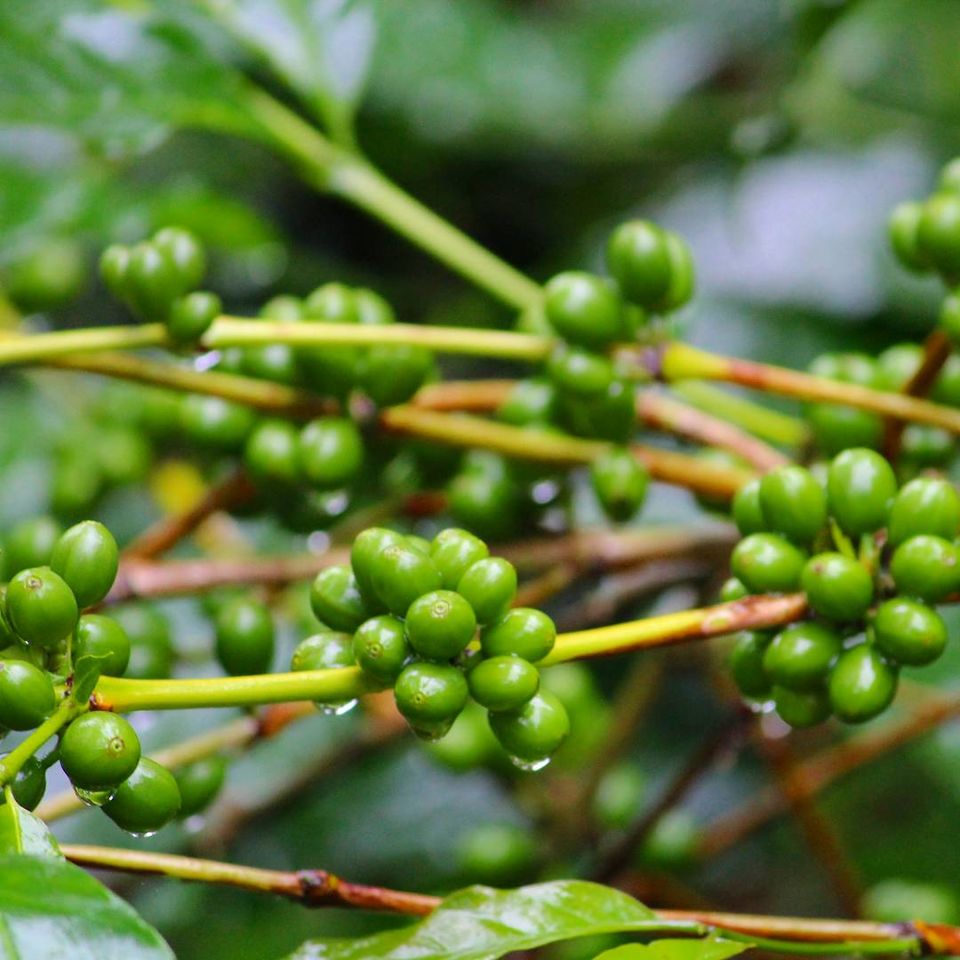 4. What to eat?
Try the authentic south Indian, specially Dosa and Vada from the local authentic places. If you get a craving for Italian food amidst the flavours of South India, try this place called "Abeos Kitchen" . You may have to wait for couple of hours to get your favourite burger and Pizza but the wait will be worth it.
Tip: Patience is the key to get the best results/food :)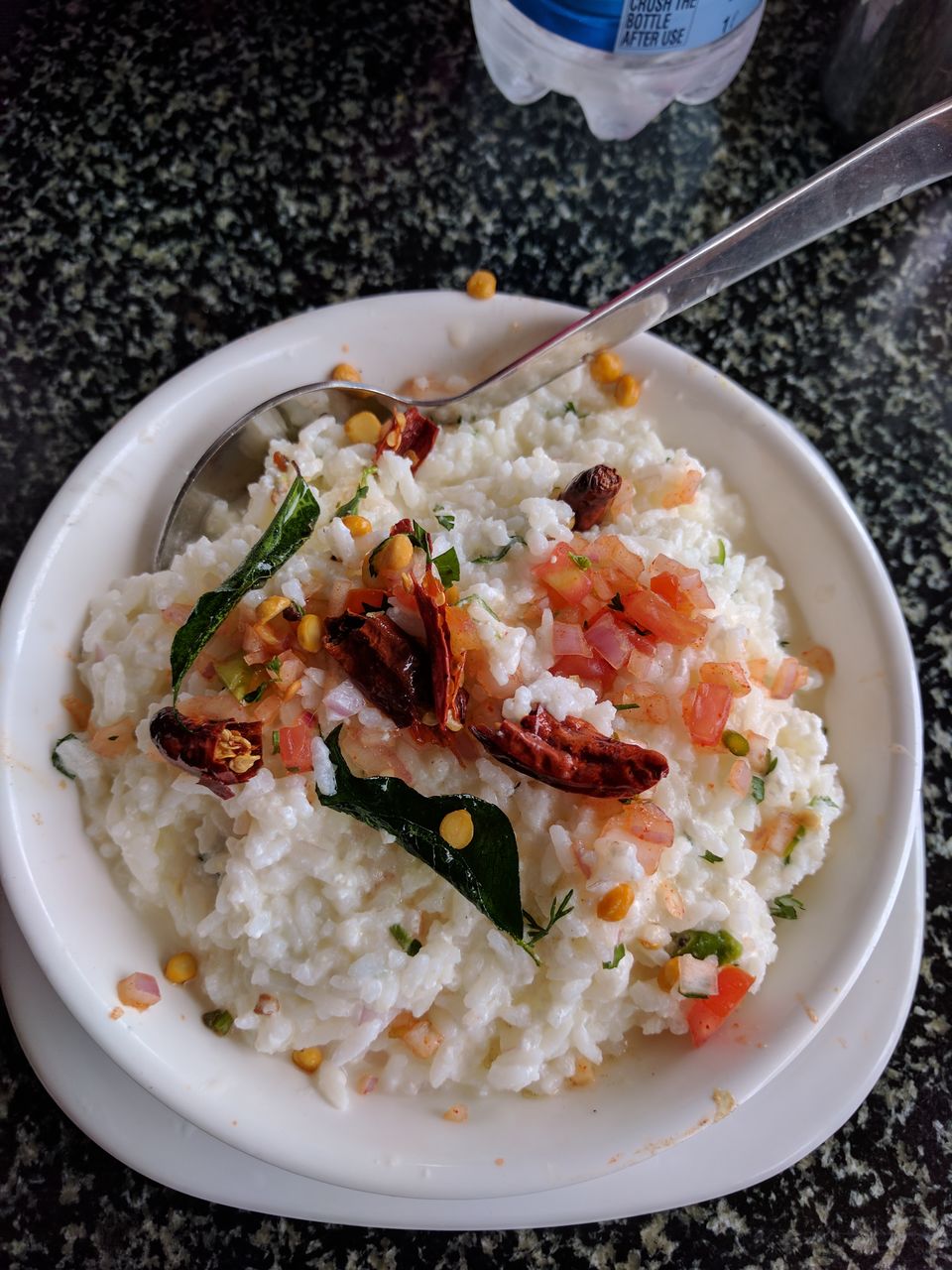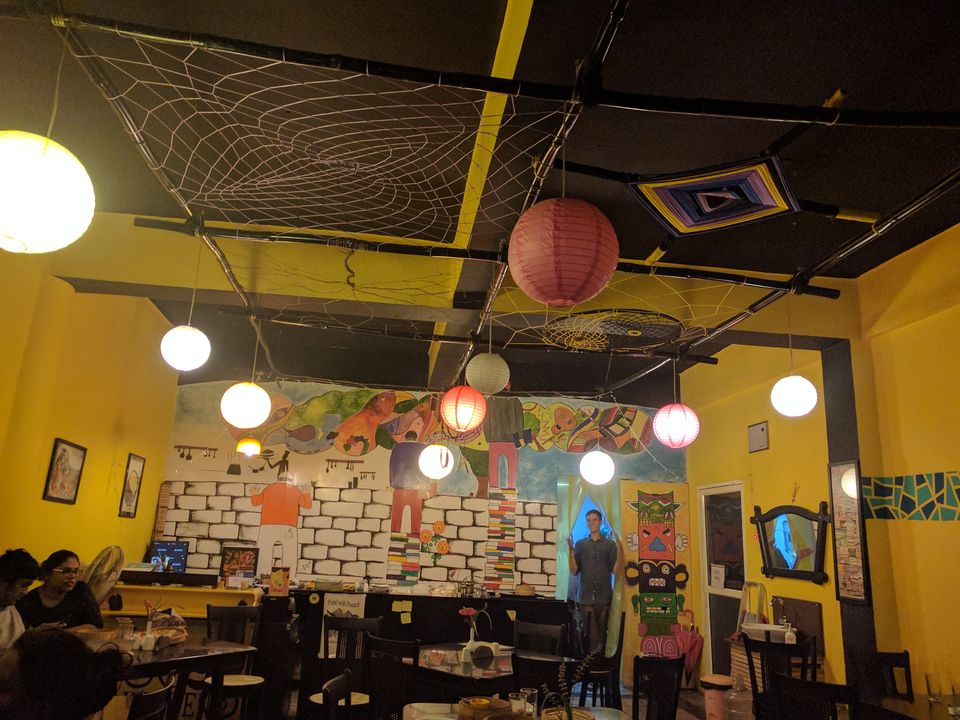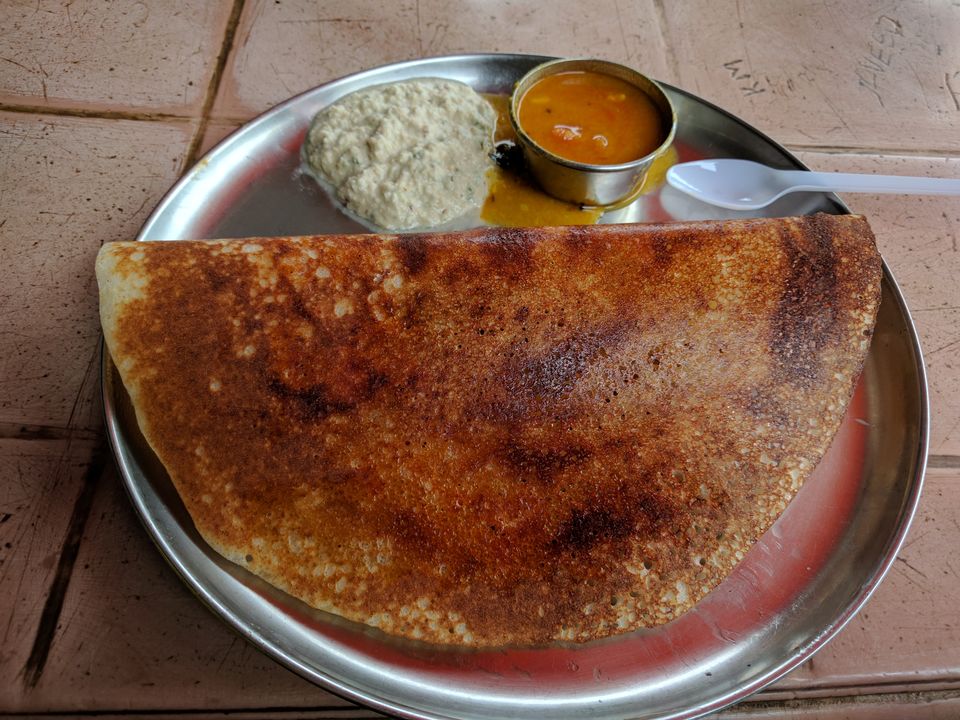 5. Namdroling Monastry / The Golden Temple
Slightly far from the Madekari town, this monastery lies in Kushal Nagar. We saw some prayer ceremonies happening in one of the hall where some little monks were chanting beautifully while the main temple was closed for renovation.
Tip: Check for the timings before you leave as these places are all time driven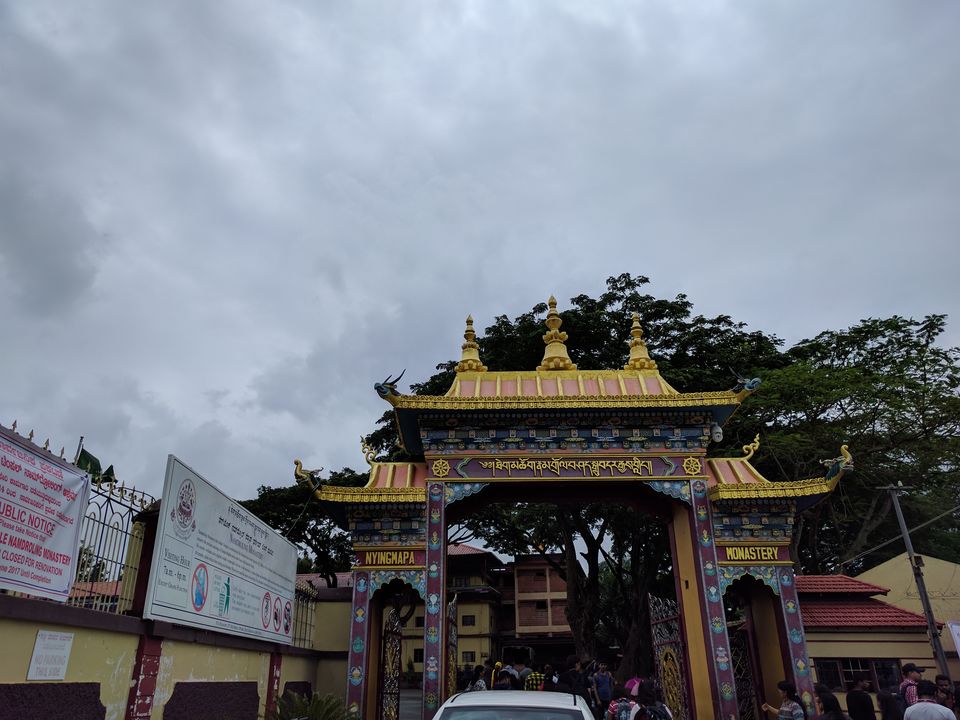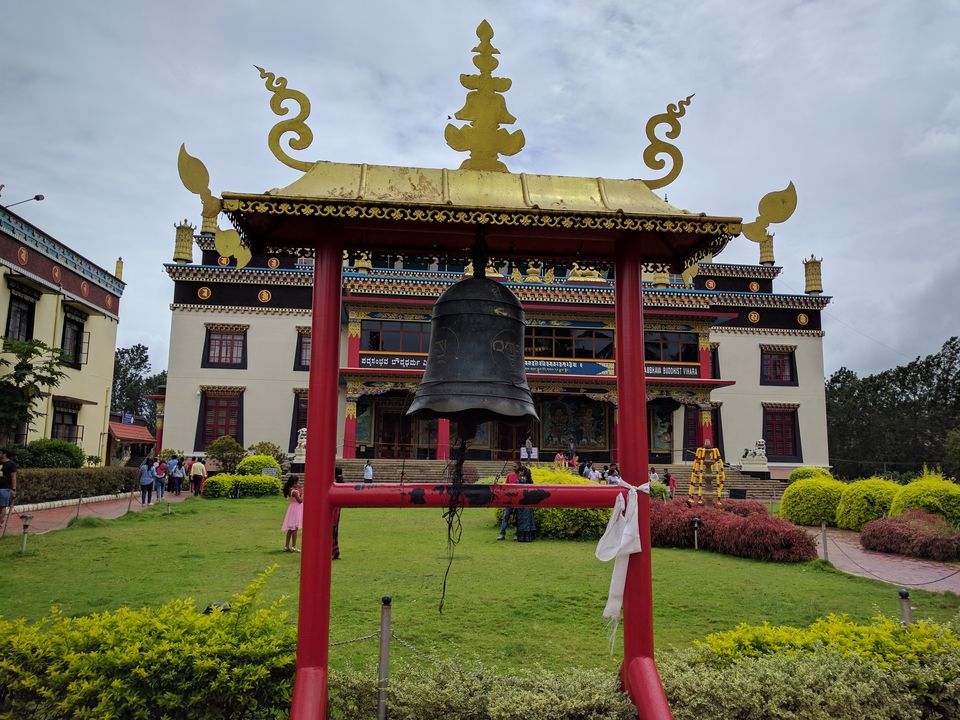 6. Stay in a coffee estate

If you really want to experience the real taste of Coorg, go stay in one of them. Though we could not get a booking on day 2, but we did took a stroll though these home stays in coffee estates. They were all organic and green.
Tip: Book in advance through goibibo or makemytrip to get best deals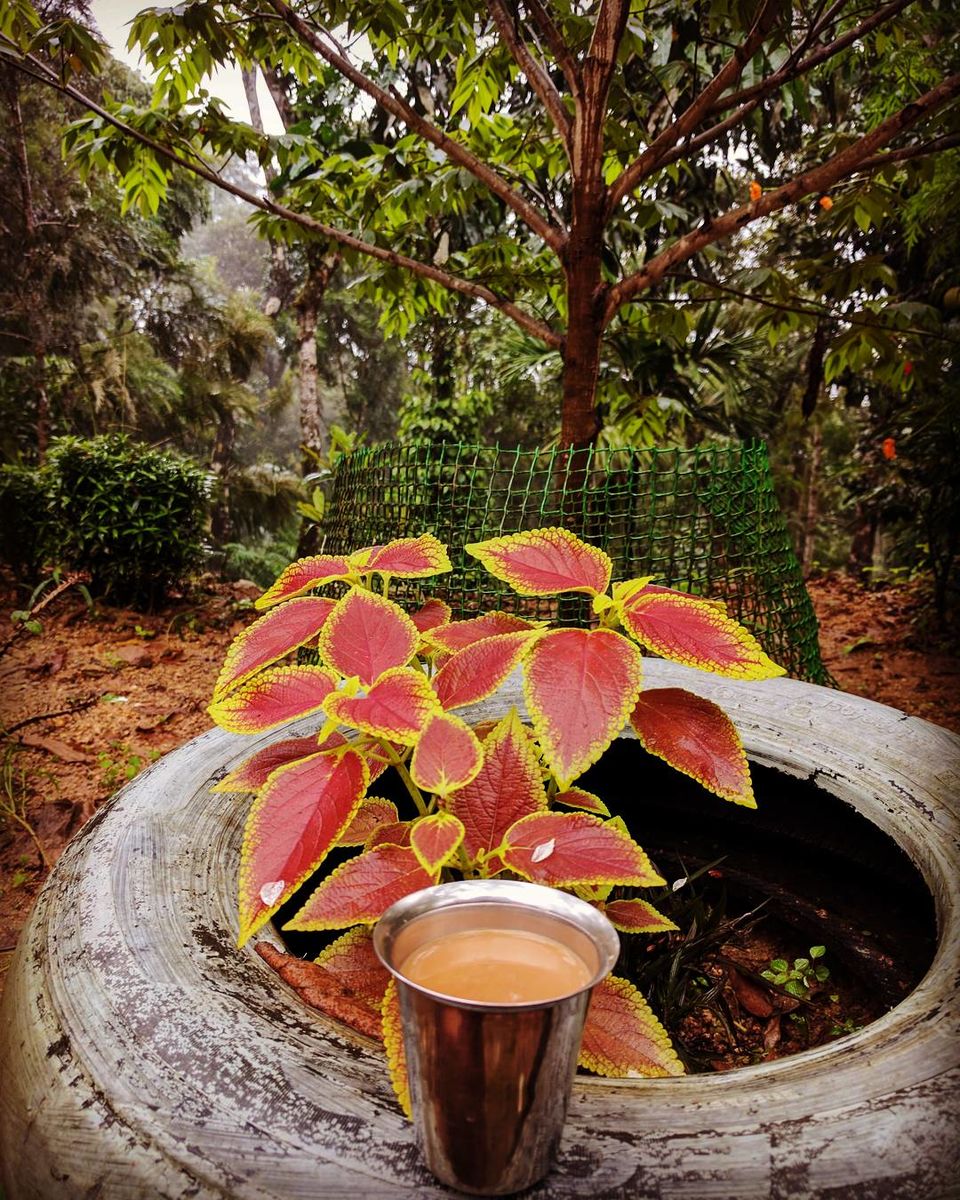 7. Shopping
Coorg is famous for many things and the thing which tops the list is: COFFEE..the Arabica robust coffee.. Then you can also buy the masala tea which is heavenly in taste.
Spices are also very fresh here, so take along some black pepper, cardomon etc.
I don't really like the homemade chocolates (maybe I have had enough of them), but one can buy some nice homemade dark chocolates here.
Tip: Try the shop in the Chitra Lodge building. They have wide variety of coffee and other stuff at reasonable prices.
Note:
The best way to travel to Coorg is to take a taxi from Bangalore and reach within 5 hours. Since we faced language barrier (as people speak more of Kannad), we could not understand the time of our arrival in Coorg and we just went with the flow. If you want to save day time, plan your day in a way that you leave from Bangalore in an overnight sleeper bus/Volvo. In the daytime, you will only get KRSTC local buses.
Autos are very convenient to travel in Coorg if you do not have a vehicle with you. They charge 600-700 (bargain) for a day tour which can be customized basis your requirement. Taxi can be hired at a cost of 1200-1500 for day tours.