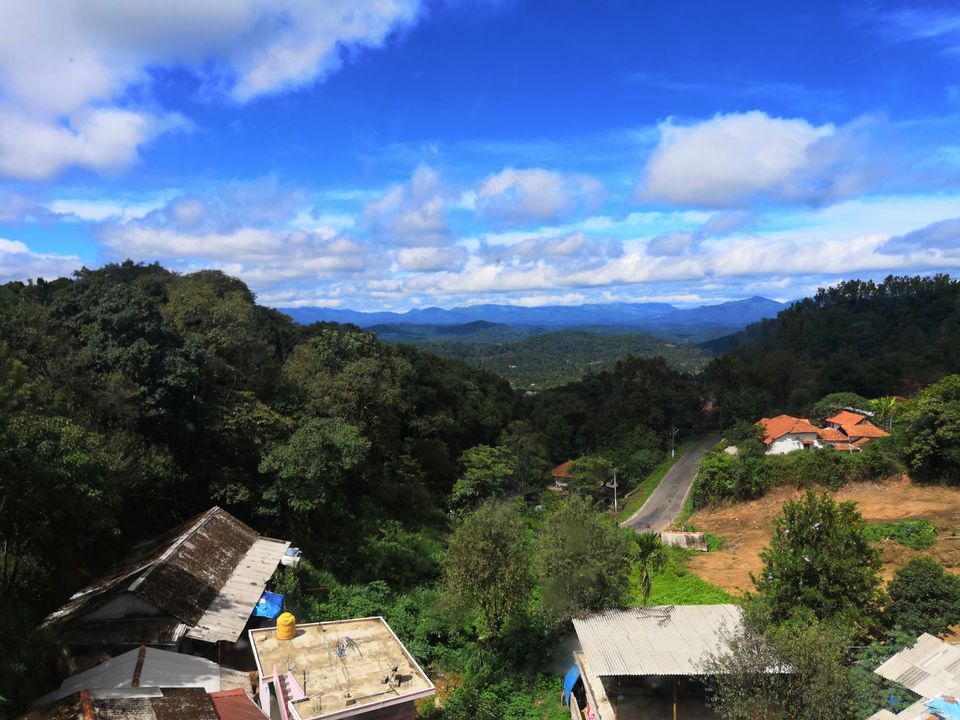 Coorg(Kodagu) has been on my wishlist for a long time. Whenever I checked out the best places to visit in monsoon, the pictures of verdant valleys, cloudy skies, little streams and waterfalls peeked out at me, beckoning me to visit. Thus, my husband and I decided that Coorg would be a great weekend destination from Bangalore in June. Coorg is one of the best places to visit during monsoon (End June-End September)
However, I found it confusing to plan the trip because of the scattered information available on the Internet. While all the points to be visited are listed everywhere, I realized that many of those 'must visit places' are actually quite far off from each other. So if you are visiting Coorg for the first time, the following points may help you plan your trip better:
Places of Interest in Coorg
1. Madikeri is the main 'capital' city of this district. From here, one can visit Madikeri Fort, Raja's Seat and Omkareshwar Temple. Abbey Falls is about 20 km from Madikeri.
2. Kushalanagar is the entry to Madikeri when coming from Bangalore. Madikeri is around 35km from Kushalanagar and takes 45 min- 1 hour to reach. Kushalanagar is close to Bylakuppe(10 km) which houses the huge Namdroling Monastery, known as the Golden temple in South India. Nisargadhama Island is on the way, while Dubare elephant camp requires a little detour from here(about 15km).
3. Tala Kaveri, which is the origin of the river Kaveri, and Bhagmandala temple are other important places in Coorg. These places come highly recommended, not only for their religious value but also their scenic beauty. They are about 45 km from Madikeri(one way) and it easily takes half day to go and come back.
4. Iruppu falls and Nagarhole National Park are other points of interest in Coorg. These places are quite far from Madikeri- Iruppu falls in about 80km and Nagarhole is about 105 km. So they will ideally require a separate day and stay, or a separate short trip.
Depending on the number of days at hand, and whether you'd like a relaxed or hectic trip, the itinerary can be chosen.
We were looking for a relaxed trip after a really hectic couple of months, and chose an itinerary which involved rather less sightseeing and more rejuvenation.
Our Day-wise Itinerary
We started from home(Hesarghatta Main road) at around 10 in the morning. My husband wanted to go via Mysore, but Google Maps was showing a shorter way, so we ended up taking the national highway towards Hassan. This road has many tolls, but is a smooth ride. There aren't many eating places on the road though.
We reached Kushalnagar at around 2 pm. We had lunch at a small food joint (only veg food) at the Monastery campus and went to visit Namdroling Monastery. It is a huge seat for Buddhist education in India and one of the largest monasteries in India. The peace one feels inside is unmatched by other experiences.
Accommodation
It took us about an hour's stop, and then we were off to Madikeri. Our stay was booked in KSTDC Mayura Valley View. The rooms overlook the valley and it is a view to die for. The restaurant also overlooks the valley, and is covered with clouds in the evening. We had booked non AC rooms and it was pretty comfortable. The room rent cost around Rs. 3000 for 2 days.
The location is in the main town but peaceful, so if you are looking for a comfortable stay in Madikeri, this is the best bet. The hotel can also arrange sightseeing tours on payment basis, covering major points of interest.
Sightseeing
After checking in at around 5 pm, we went to visit Raja's Seat, a view point surrounded by gardens. It was 5 min walk from our hotel. The view was lovely as the clouds descended in the evening, but it gets really crowded around sunset.
Personally, we liked the view from our room much better :)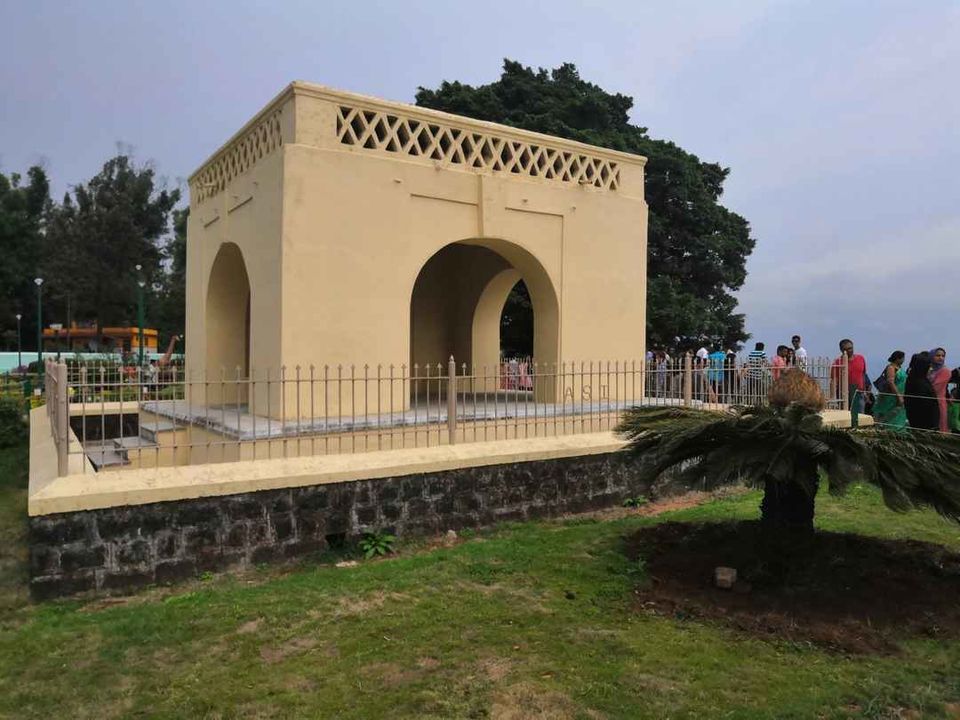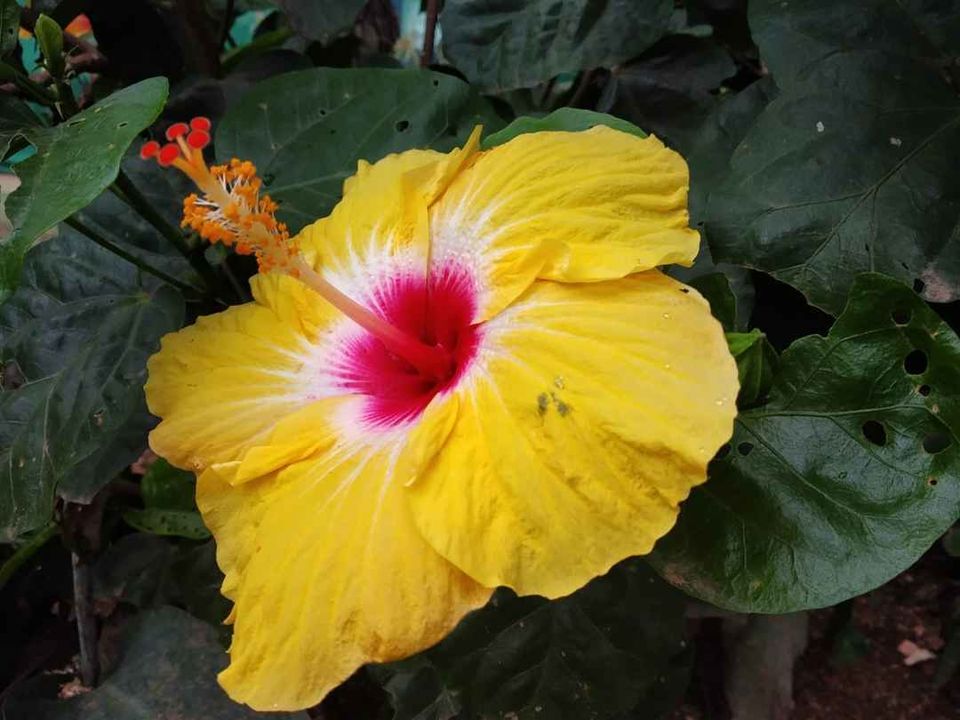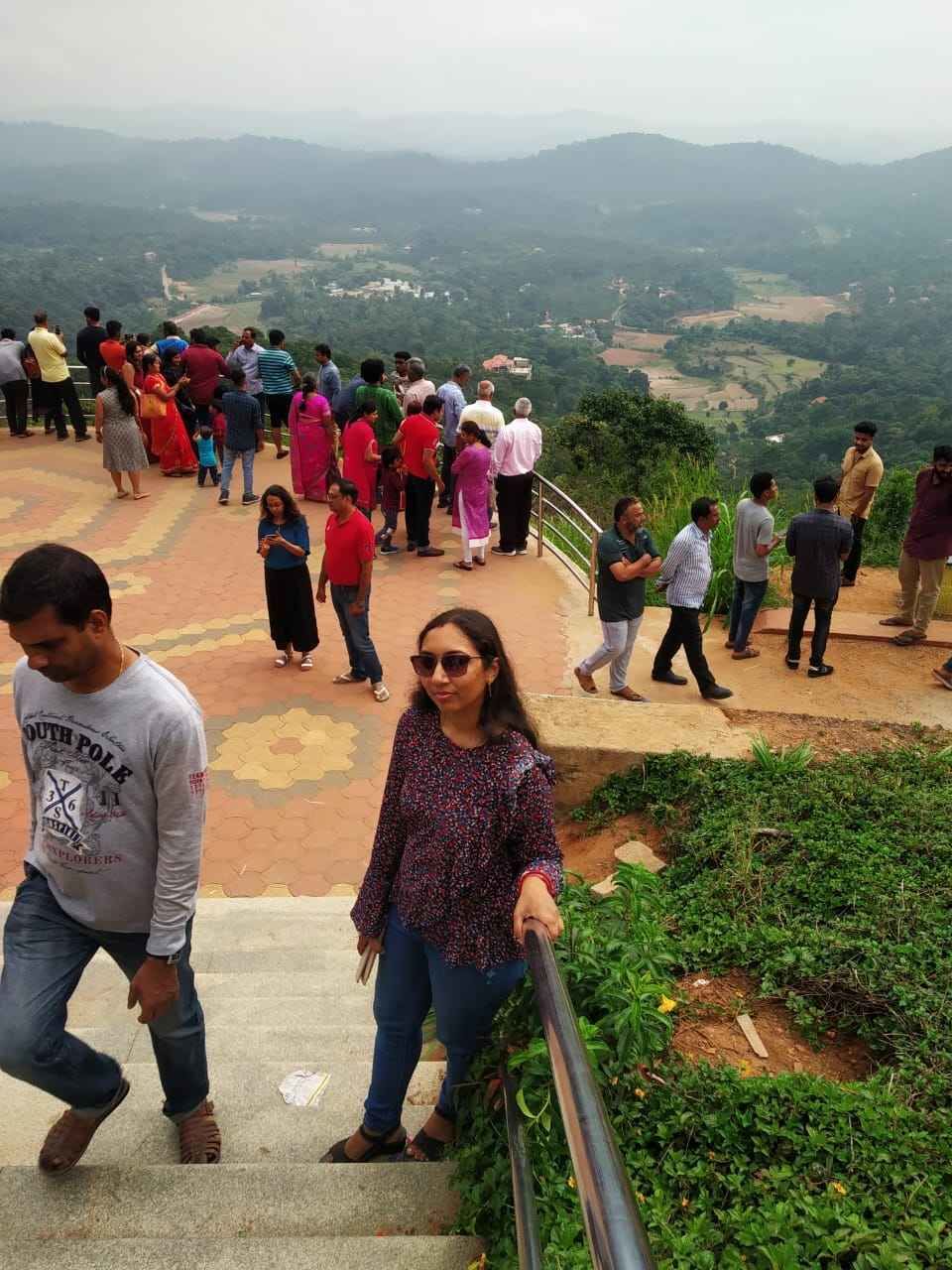 The next day, we had breakfast (Masala Dosa and Filter Coffee) and went to visit Abbey falls. It took us around 40 mins to reach. The falls are beautiful, but really crowded. So it's better to visit early in the morning, for less crowd and good weather.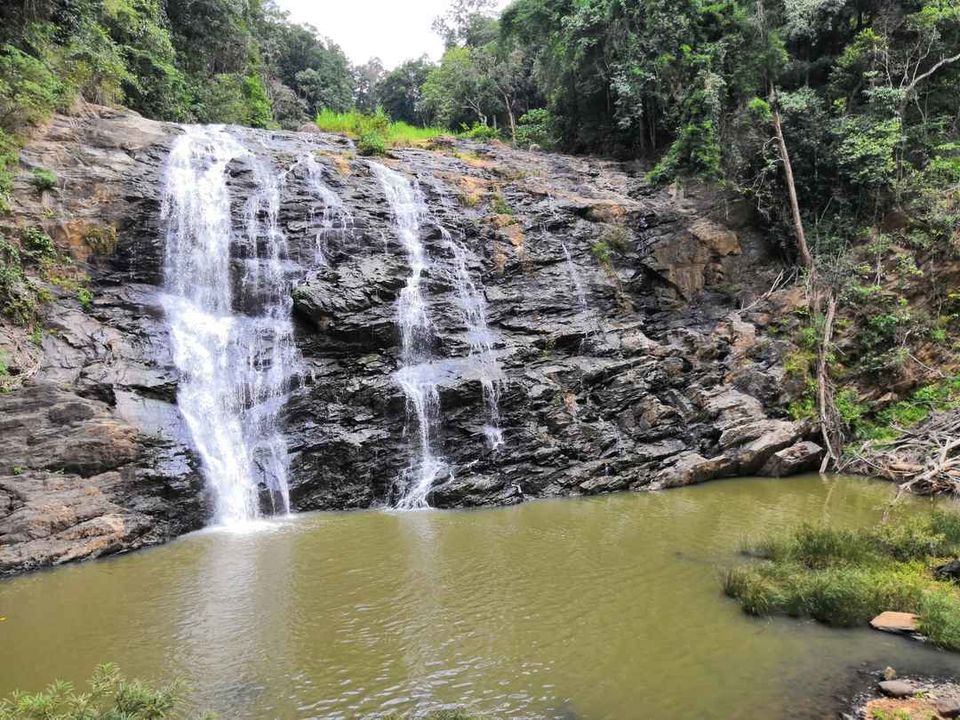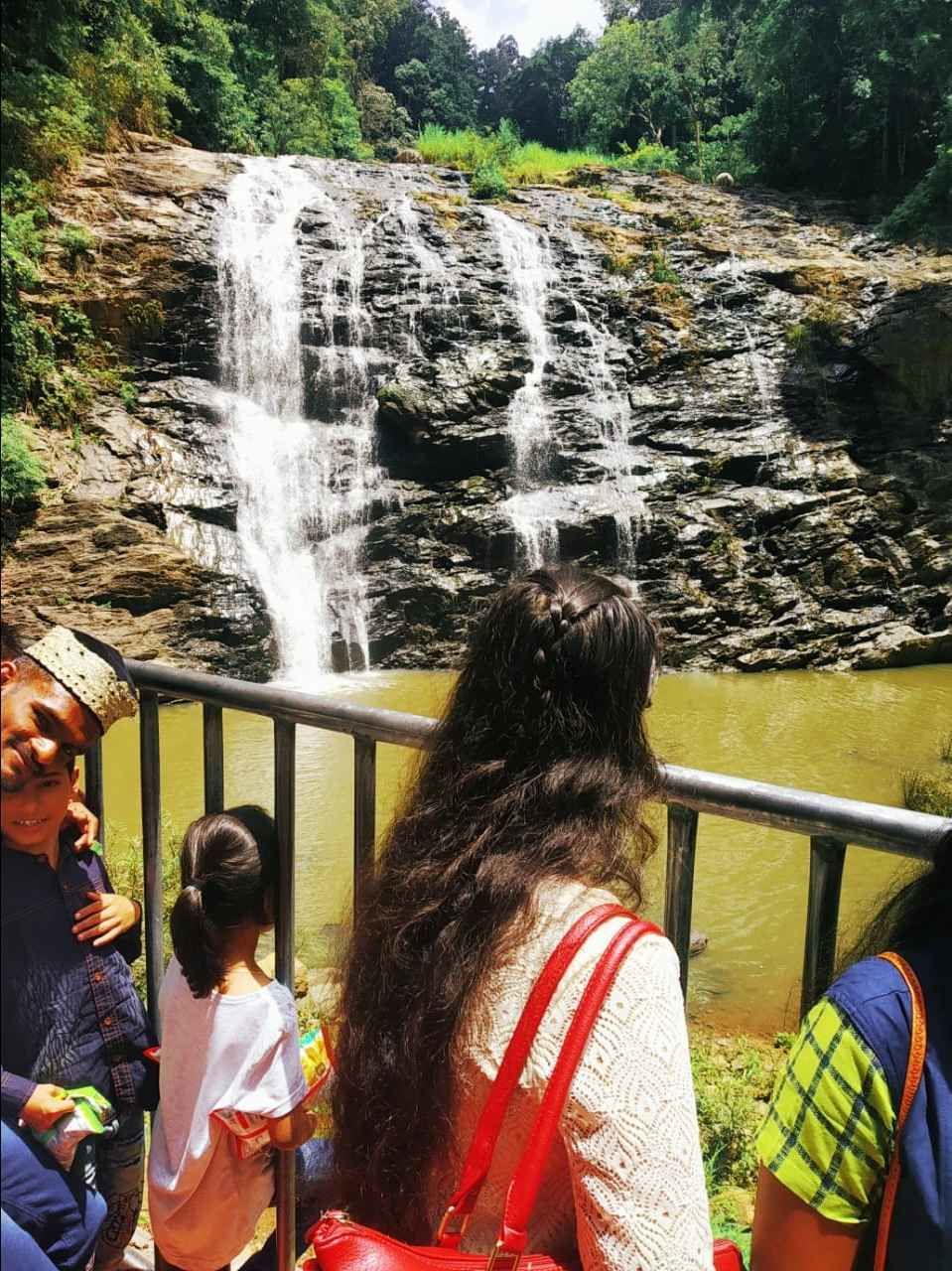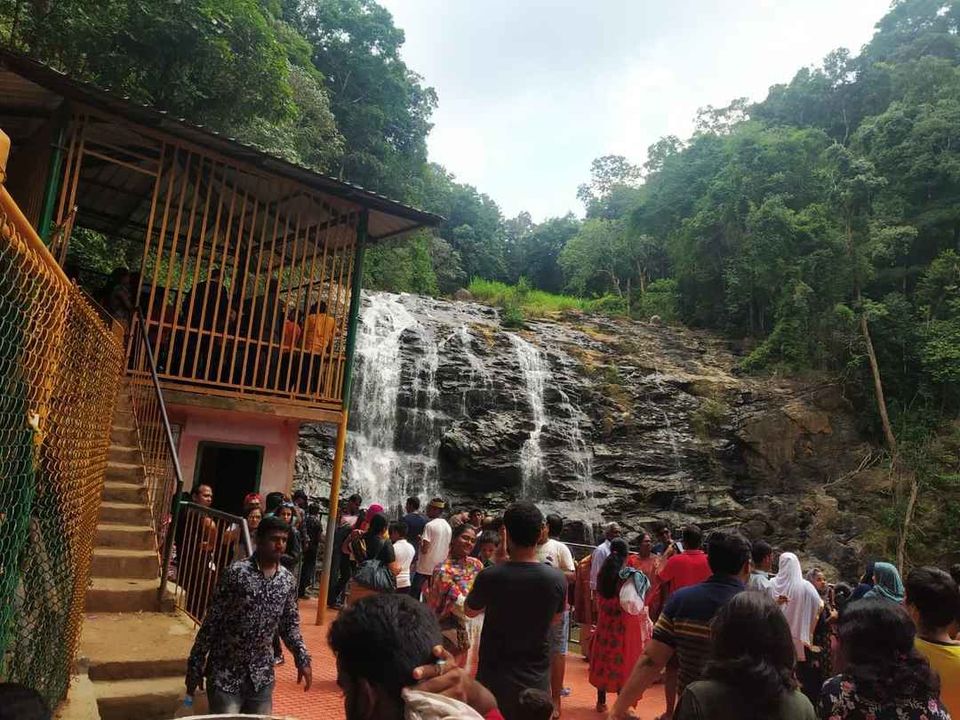 We reached back to Madikeri by around 1 PM. I wanted to visit Omkareshwar Temple but when we went there it was closed. It closes at 12 PM so that's to be kept in mind. We decided to give Madikeri Fort a miss.
Next we had booked a coffee plantation tour @Rs. 350 per head. The place we visited was Sandalkad estate, which is attached to Honey pot homes. It was around 7 km from our hotel, and we got the contact from the hotel itself. We were starving when we reached. But they served us a filling lunch with dal, chilli chicken, rice and roti, despite not having a restaurant. Their hospitality was really wonderful, and their owner takes personal interest in attending to the guests.
The plantation tour lasts about 2.5 hrs on foot, where the guide takes us through the entire estate. The tour starts with Arabica coffee plants. Silver Oak trees are planted for shade, along with pepper creepers. Silver Oak is classified as a shrub apparently, so it is allowed to be cut without restriction. Later we also saw the Robusta coffee plants. They explained us how coffee was dried, roasted and packed. The estate exports more than 90% of its produce to Nestle for its European coffee brand.
The estate is definitely one of the most picturesque places in Coorg.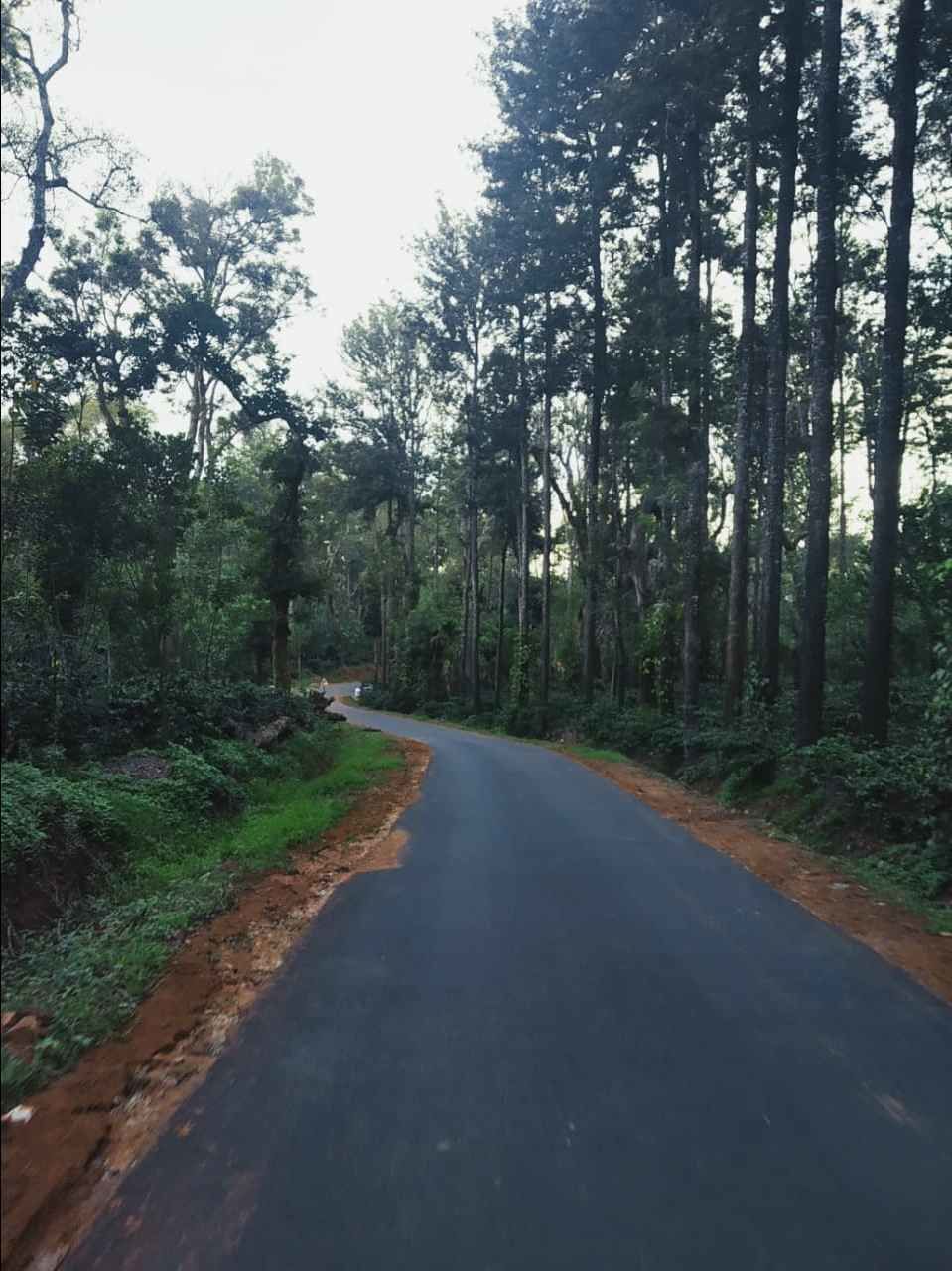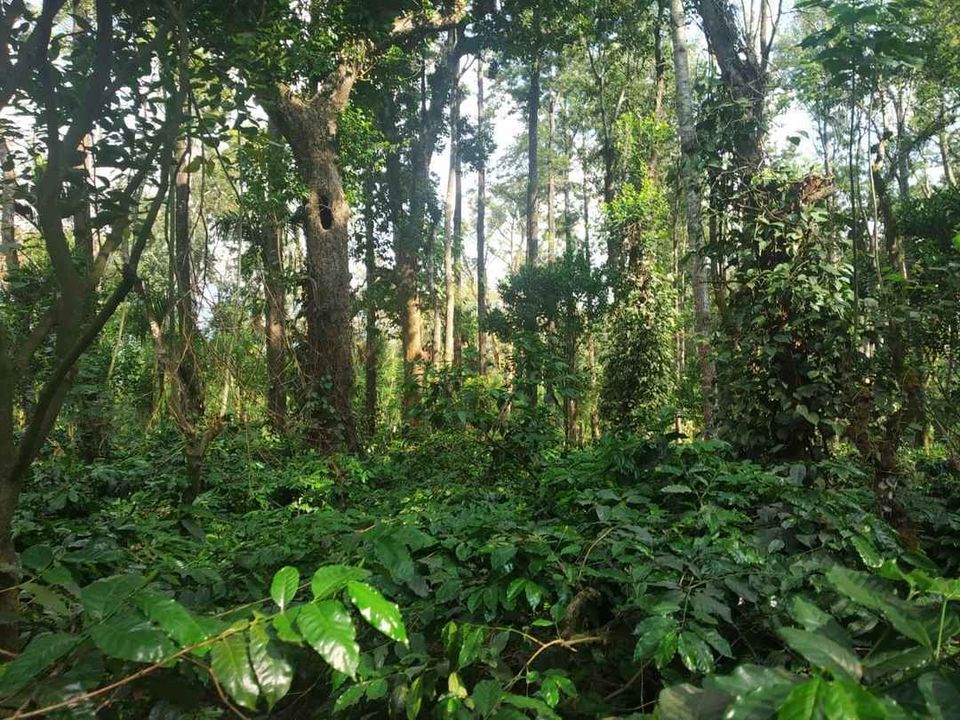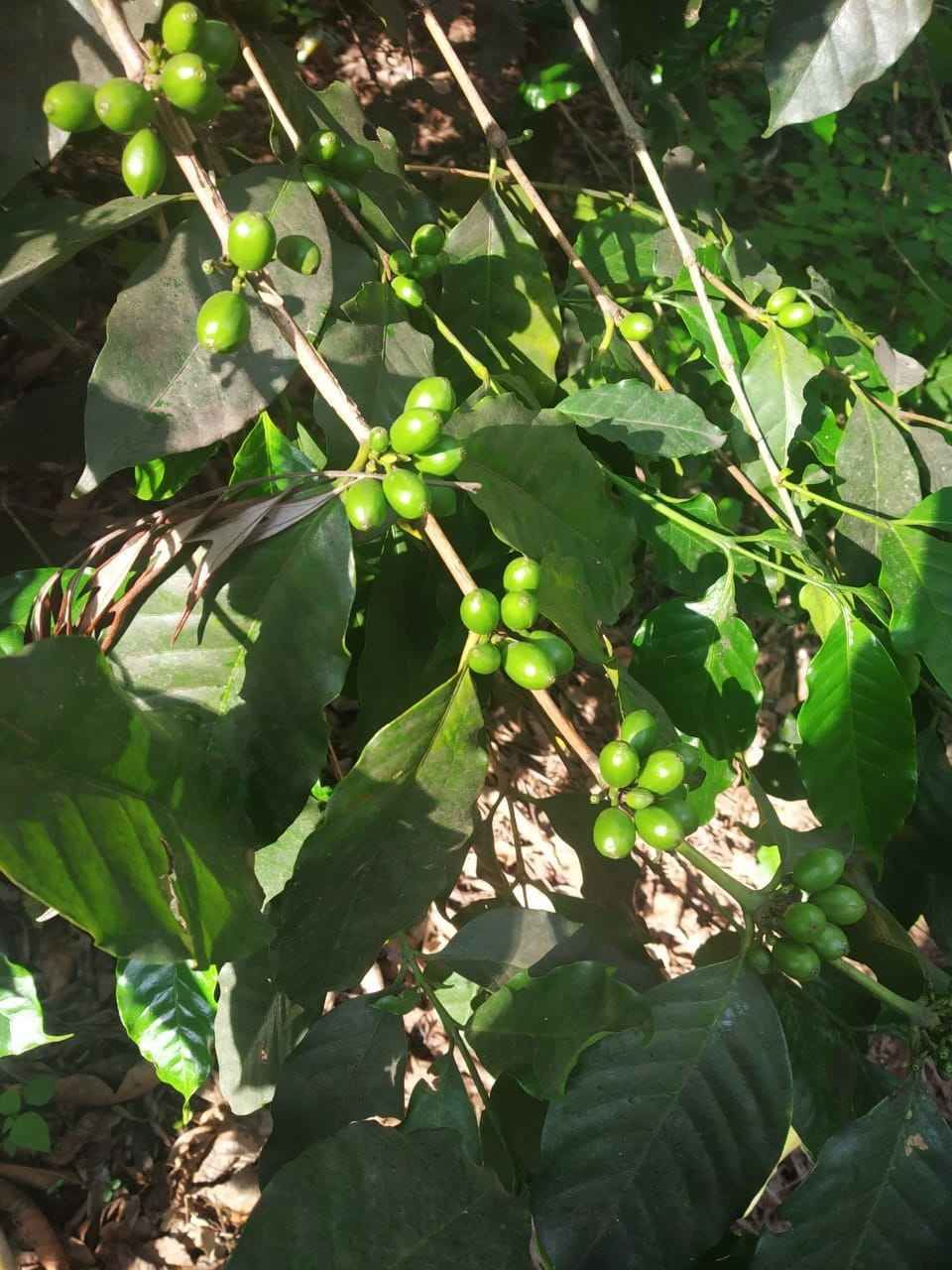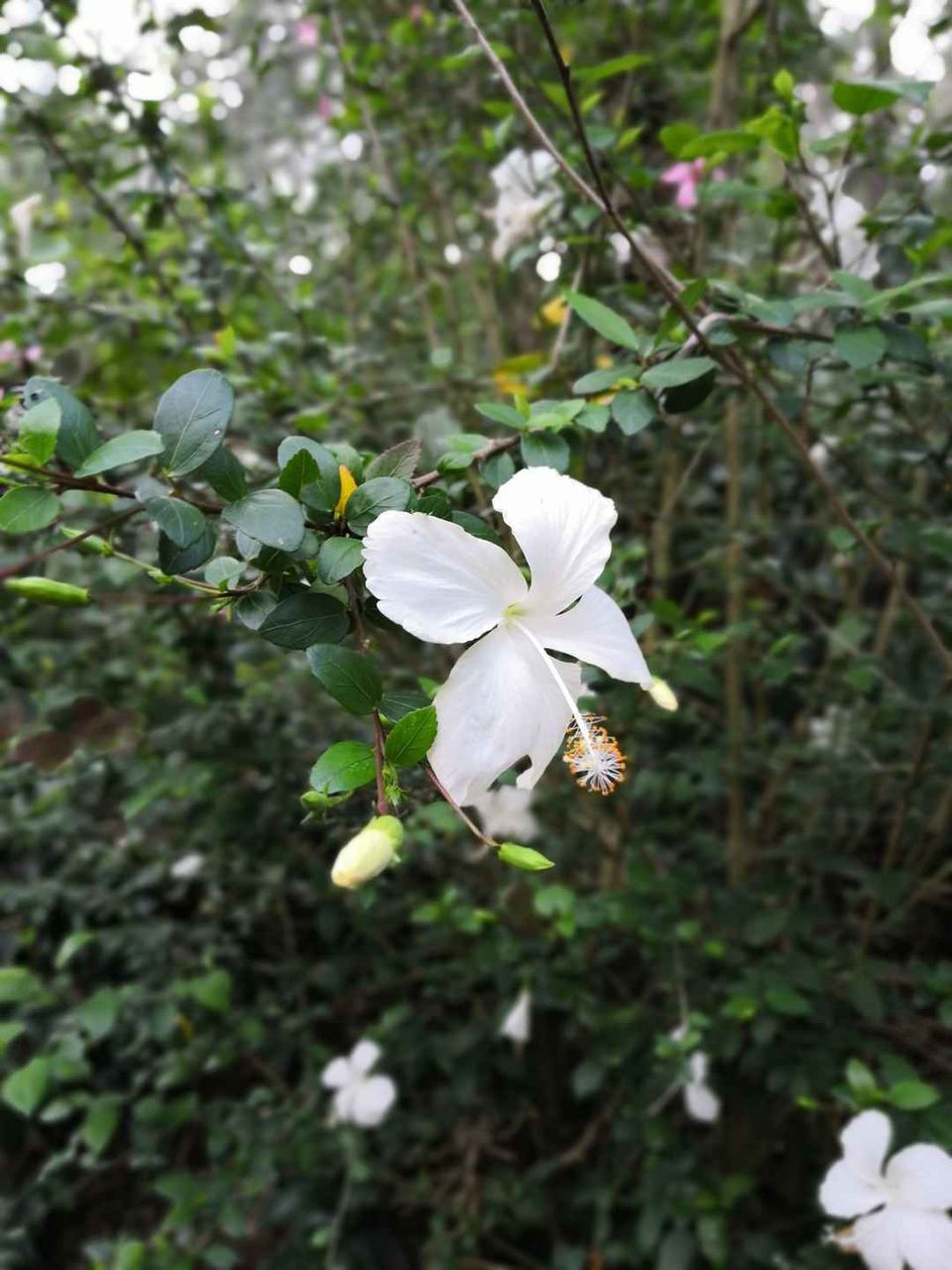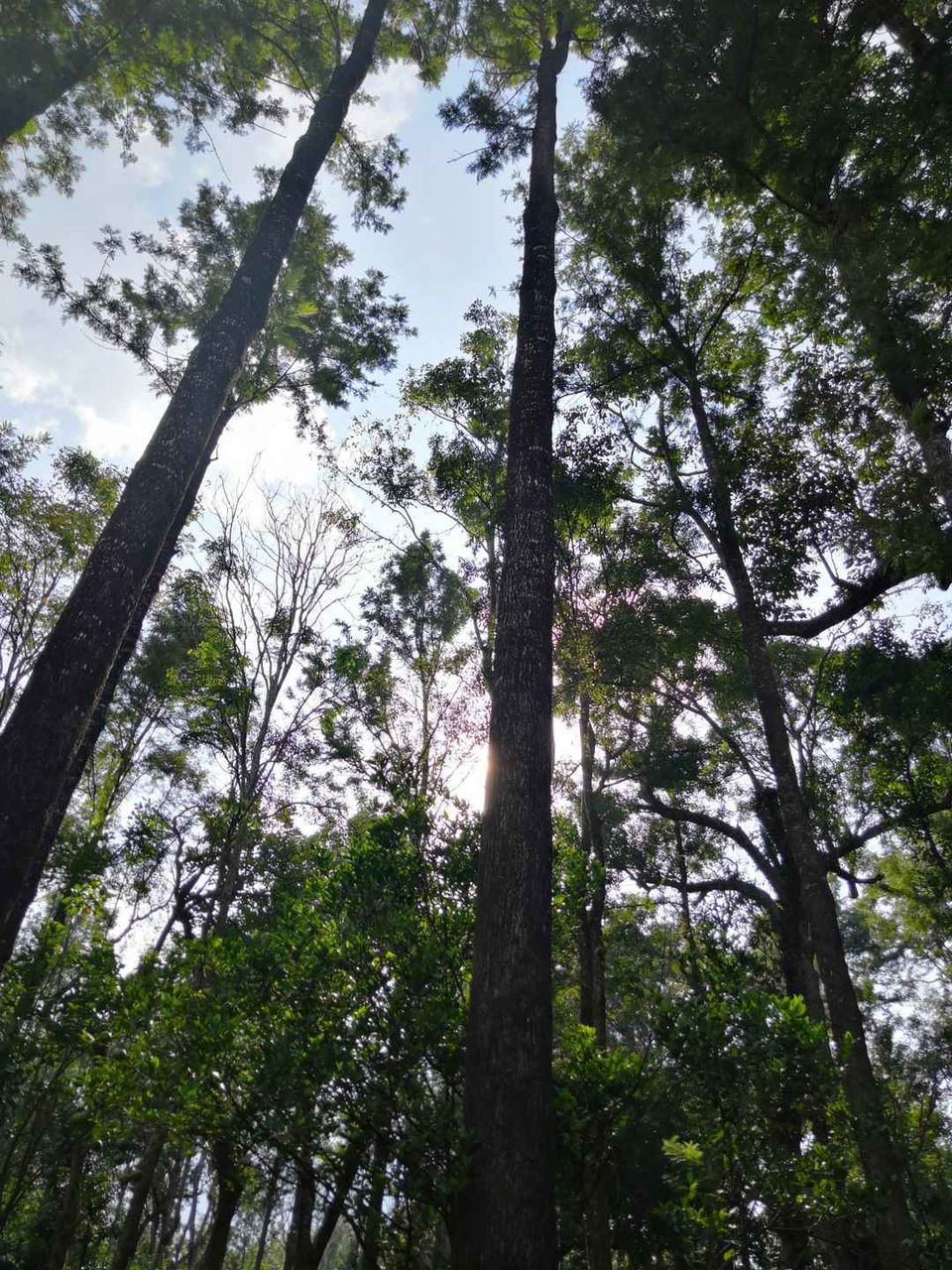 The plantation tour ended with a ride in the back of an open jeep till Honey Pot Homes, and a steaming hot cup of coffee, and we went back to our hotel, tired but satisfied.
In the evening, our hotel gave us a surprise, when we peeked out of the window. It was thoroughly covered in mist, as though we were floating in the clouds. For us, that was the best experience in Coorg, and that soft misty, cloudy atmosphere is what we would remember about it.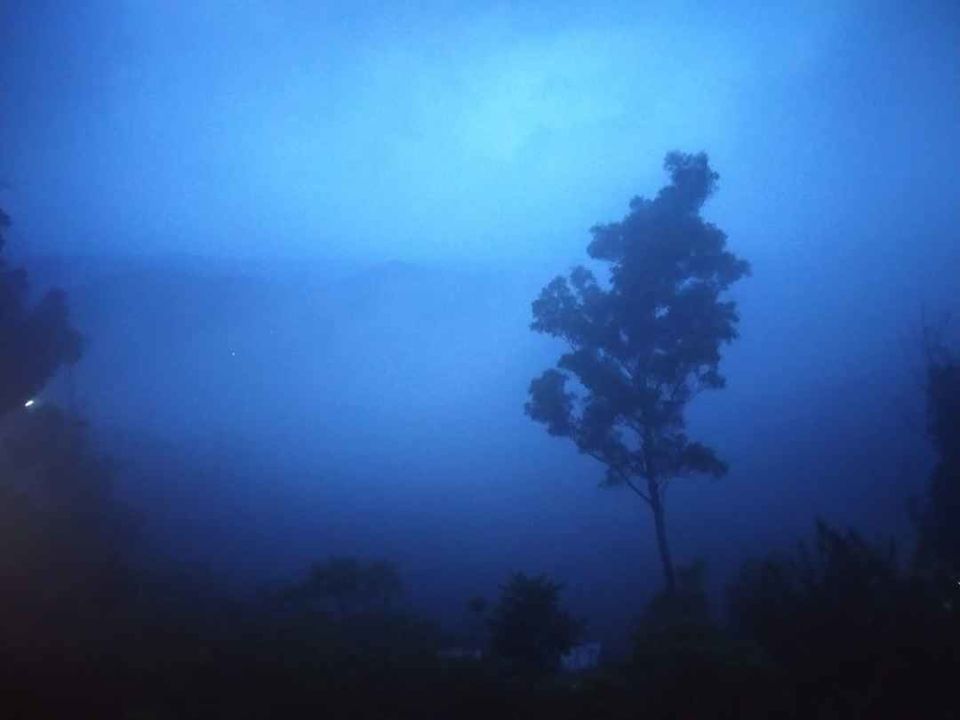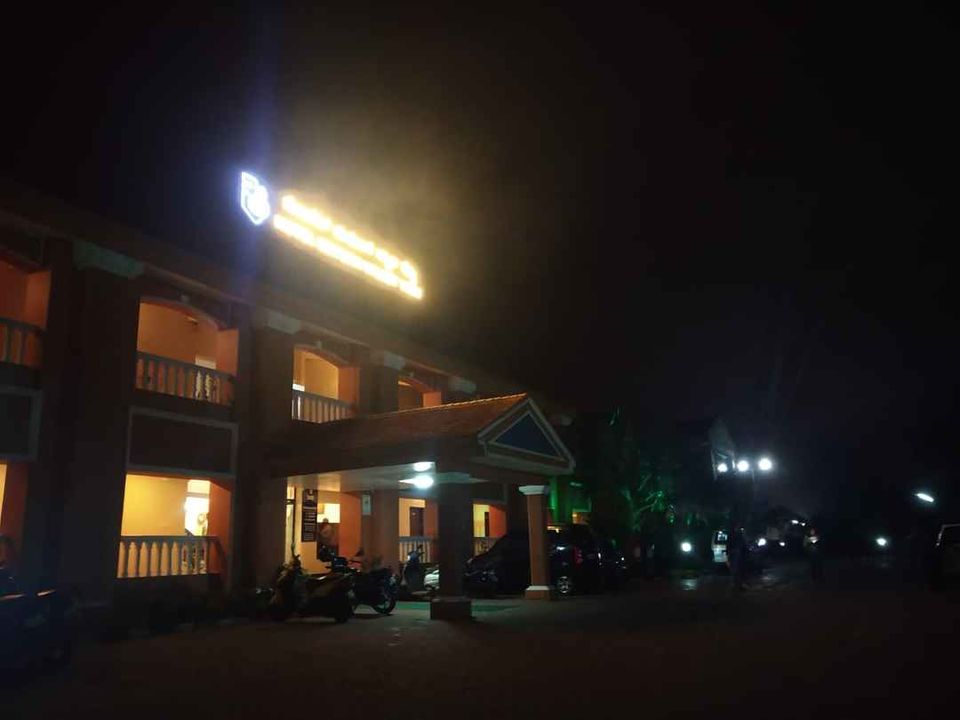 Next day was our day of departure. We left at around 10 am, having breakfast at a small joint in Madikeri. The menu was same(Masala Dosa with coffee), but the view inside was like a wallpaper.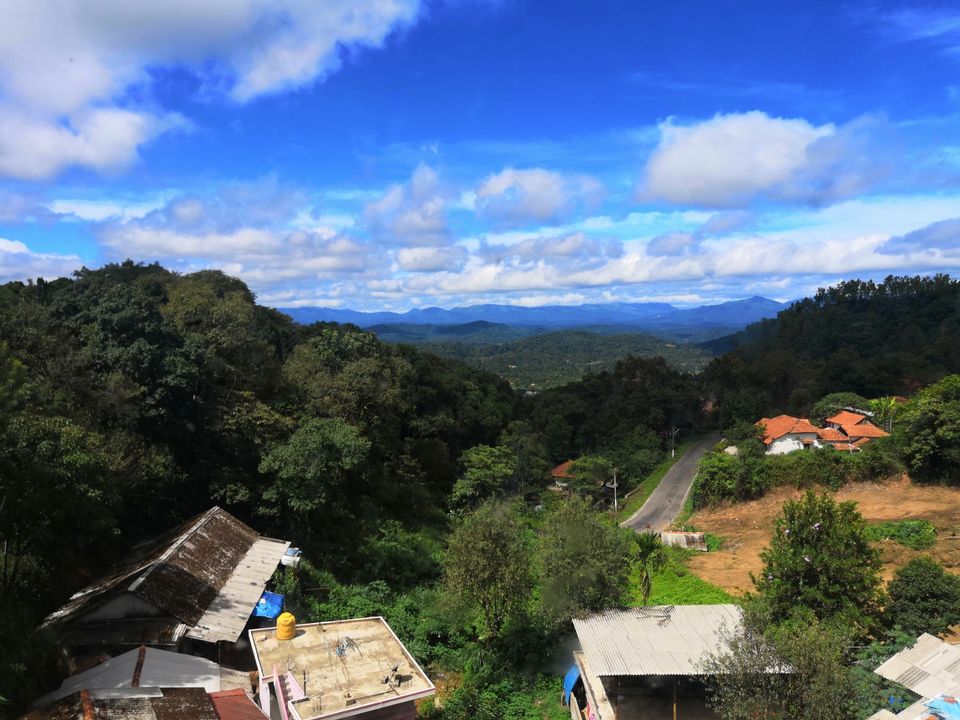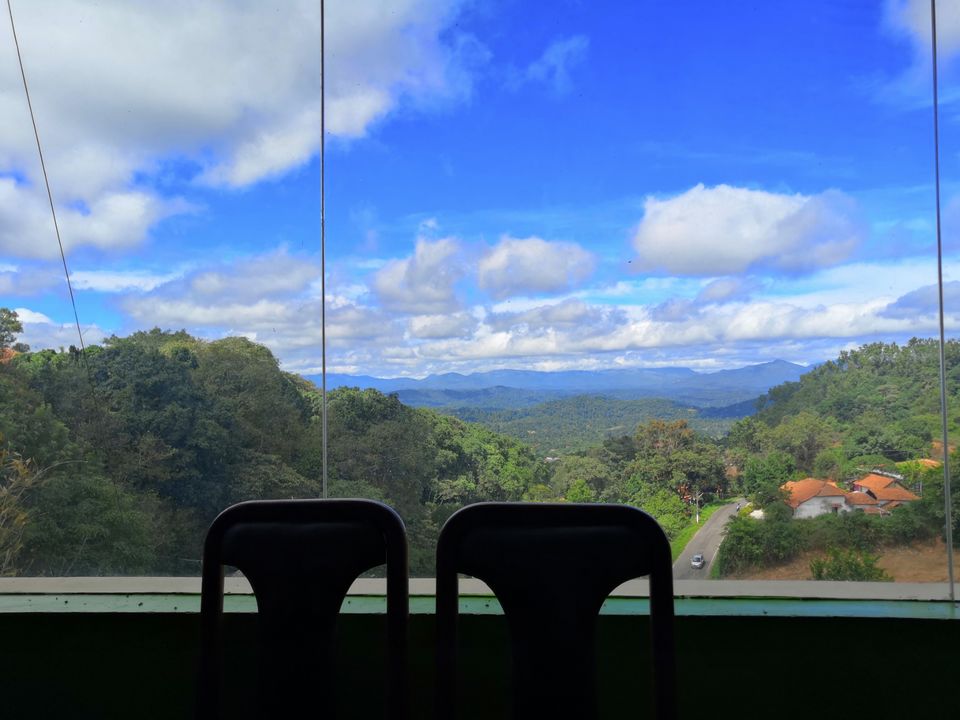 Next began our road trip back to Bangalore. This time we took the road through Mysore(bypass) - Srirangapatna-Ramanagara. The going was slower, but filled with mesmerizing views and eating joints. On the way we passed Nisargadhama but couldn't visit as we were short of time.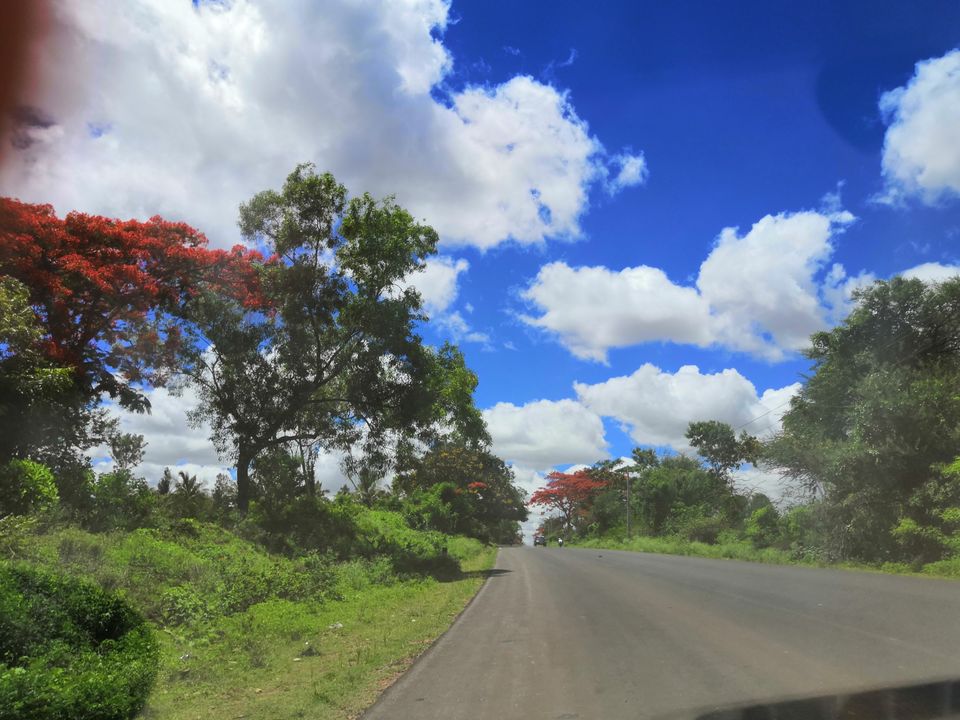 This time, Karnataka really stole my heart with its beauty, and Coorg was like a jewel in the crown. I'm sure I'll come to Coorg again, next time to visit Tala kaveri, Nisargadhama and Dubare.
Frequent searches leading to this page:-
bangalore to coorg tour package by car, chikmagalur and coorg tour packages, coorg 2 day tour packages, coorg and ooty tour packages, coorg and wayanad tour packages