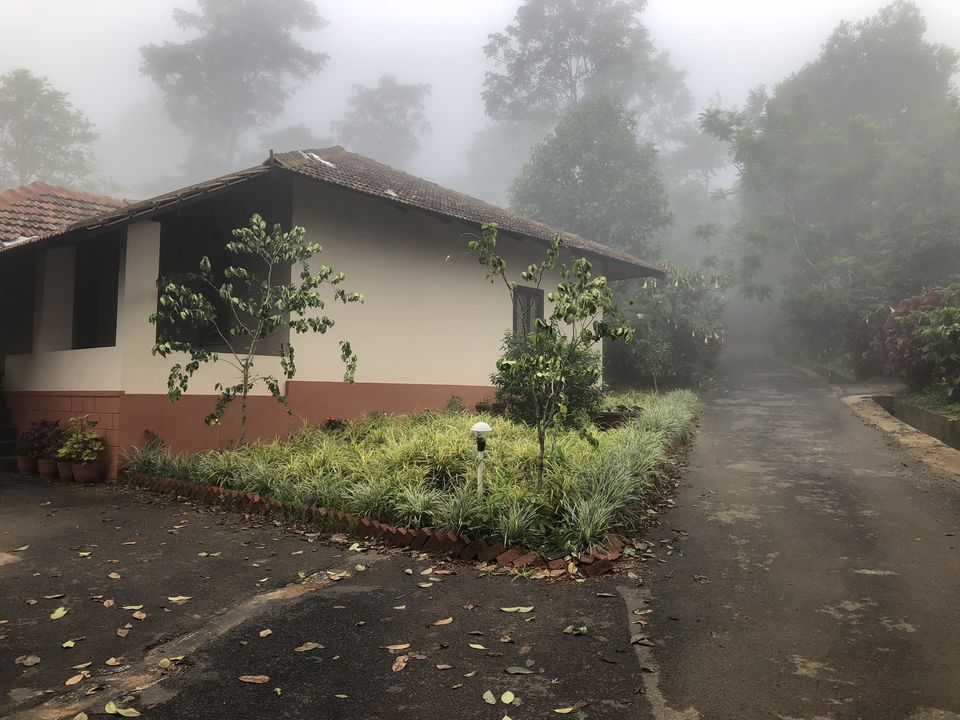 Our Coorg in 3 days ❤❤❤
Being last minute travellers we had to compromise with hotels , self drive cars and even flights but it was indeed a fantastic trip overall.
Trip : The road we took was from Banglore – Mysore – Mandya – Periyapatna – Virajpet
Hotels : Magnolia Estates , Virajpet
Day 1
The road till Mysuru is pretty much exhausting and tiring but the moment you leave Mandya City the amazing journey starts. The roads surrounded by Coffee Plantations, small yet clean towns in between and rain coming from nowhere makes your soul satisfying . Great views almost from everywhere you stop.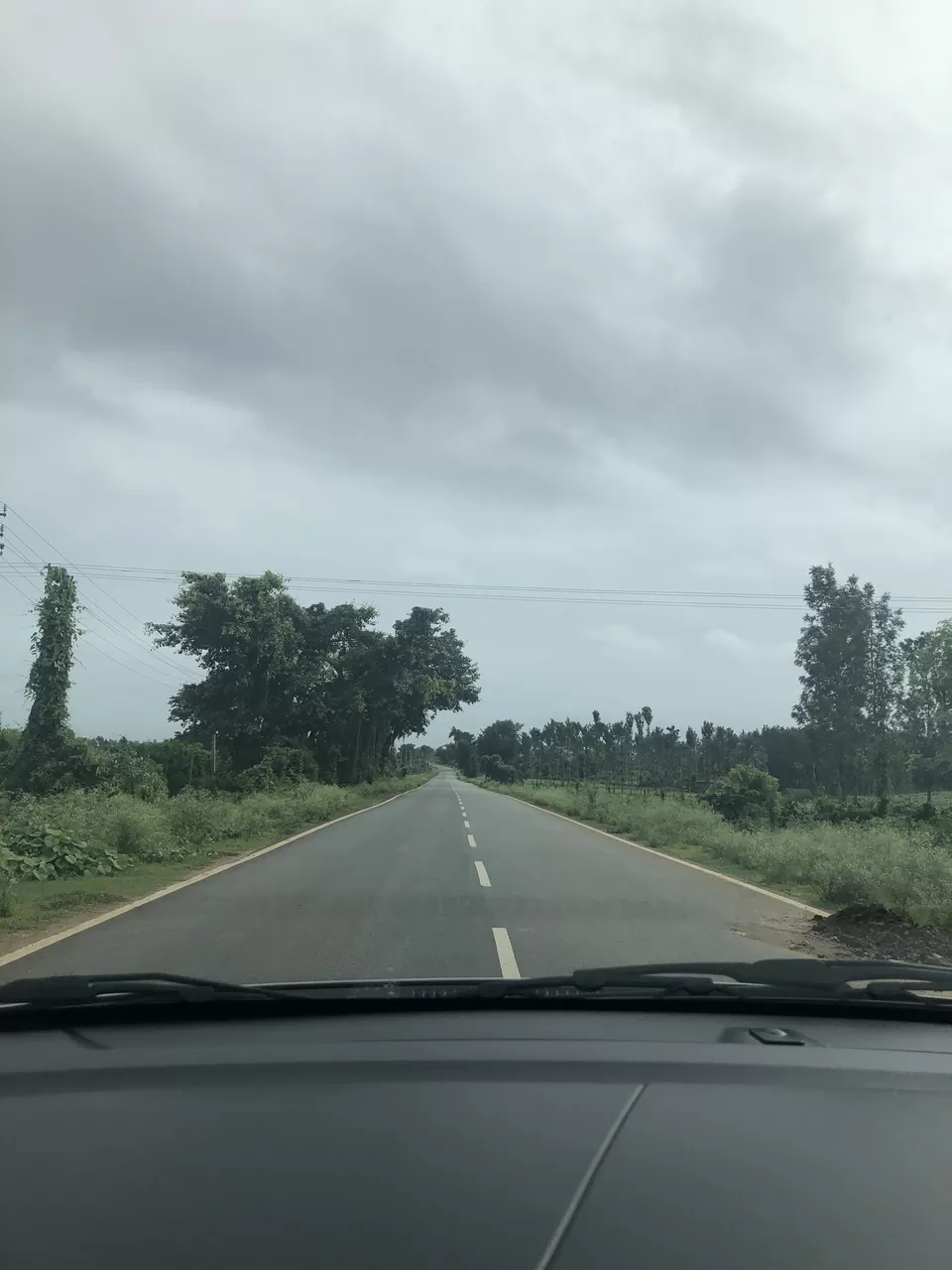 While we were very much tired after a tiring journey the moment we reached our resort it was all foggy. It was a huge estate very lush green coffee and other plantations. They have wonderfully designed Cottages to maintain your privacy. Magnolia is no lesser than a four star property but lack of trained staff basis amenities lets it down.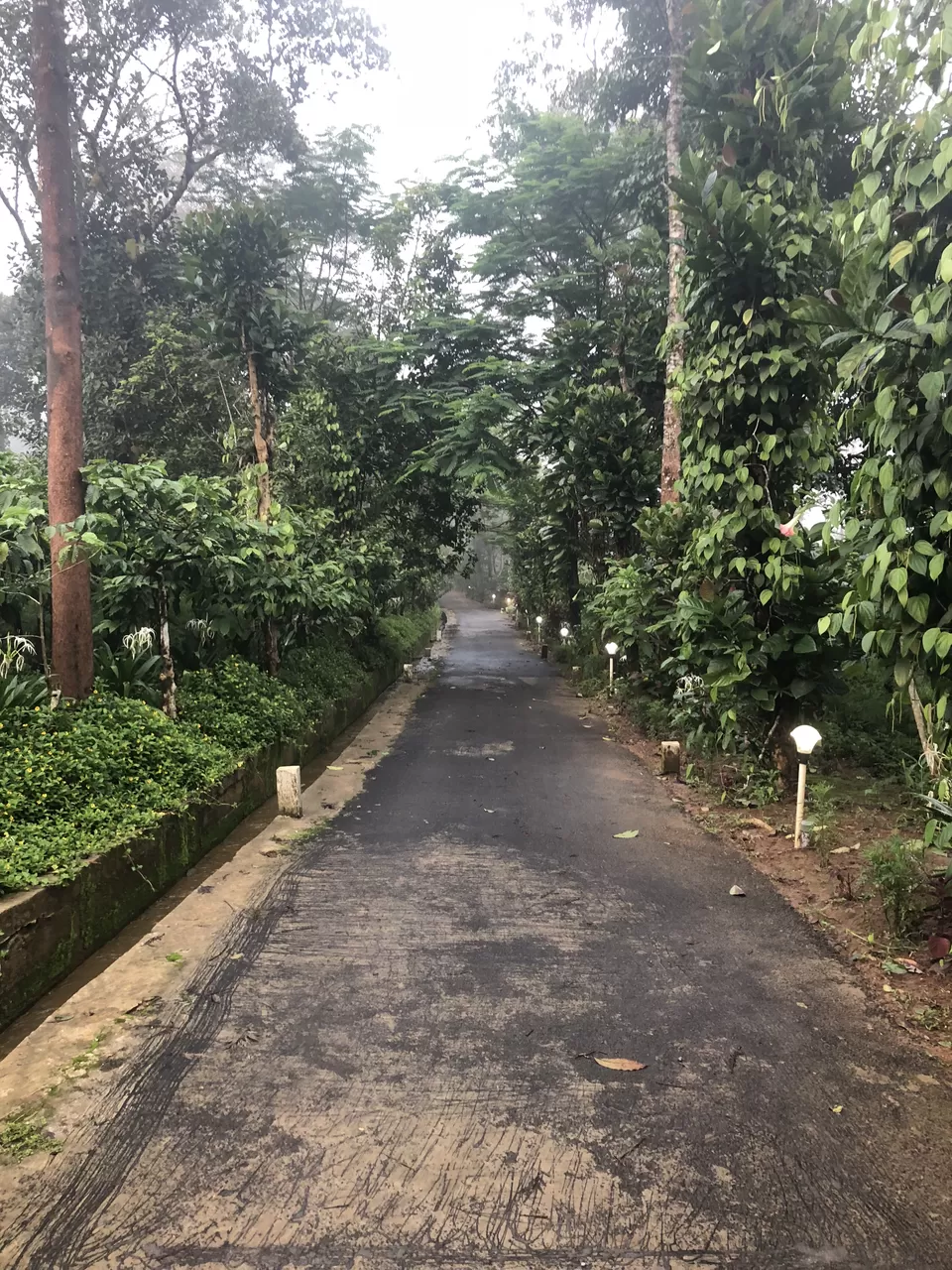 ''Tip : In the monsoon season you will find a lot of Leaches and Mosquitoes so make sure to carry enough of Mosquito Repellents and Proper Clothes and Shoes.''
Day 2
Plantation Walk
There are lot of Sanctuaries in the Coorg District. The next day we started our voyage by having a Plantation Walk in our own Estate. Avocados , Lemon Grass , Rose apples , Coffee and a lot of other plantations around the estate. The Estate also hosts a beautiful natural turquoise lake in a Calm Atmosphere.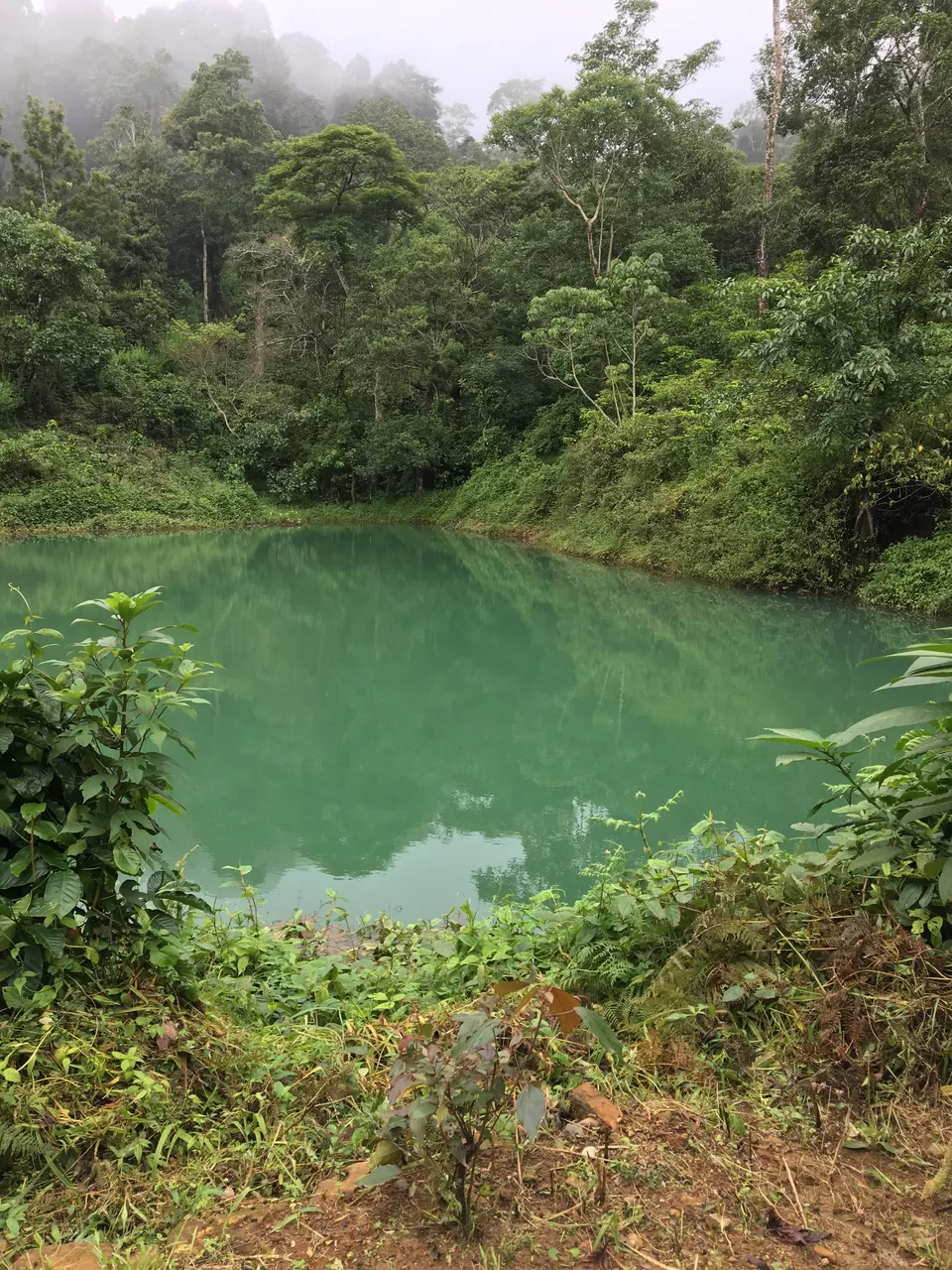 Irrupu Falls
Little far from the Gonikoppal Town this superb falls are located in the Brahmagiri Sanctuary surrounded by luch greenery and mountains. The road is a total mess. You can't even call it a road but even small cars can easily go there. There's also a temple at the entrance of the falls and few food stalls.
These falls are not on eveyone's bucket list you comparatively the crown will be less. But the small 15minutes walk is amazing. Running water from the walking paths and water merging to the mail falls makes you excited for the journey ahead. There is a small bridge that takes you to other side and steep steps are waiting for the next exhausting 10 minutes. In the next 10 minutes you will reach almost on the doorstep of the water heaven. The amazing sound and a great place to sit and admire the falls along with its breeze.
TIP : There are few trails where you can actually go to the water and have your own good time. Make sure you don't slip while enjoying ;) . Also the water often runs on the walking trail also so if you are worried about wet shoes remove them and take it in your hands :P .
Don't forget to try Churimuri and Pineapple juice once you are back.
Day 3
Nanachi Checkpost at Nagarhole Wildlife Sanctuary
While on the way to Iruppu Falls you can detour and enter into the Nagarhole Wildlife Sanctuary via Nanachi Checkpost. Remember once you enter you have to get out at the other part of the jungle.Its a good 30 Kms road which takes you to the road that connects Hunsur and then Mysuru.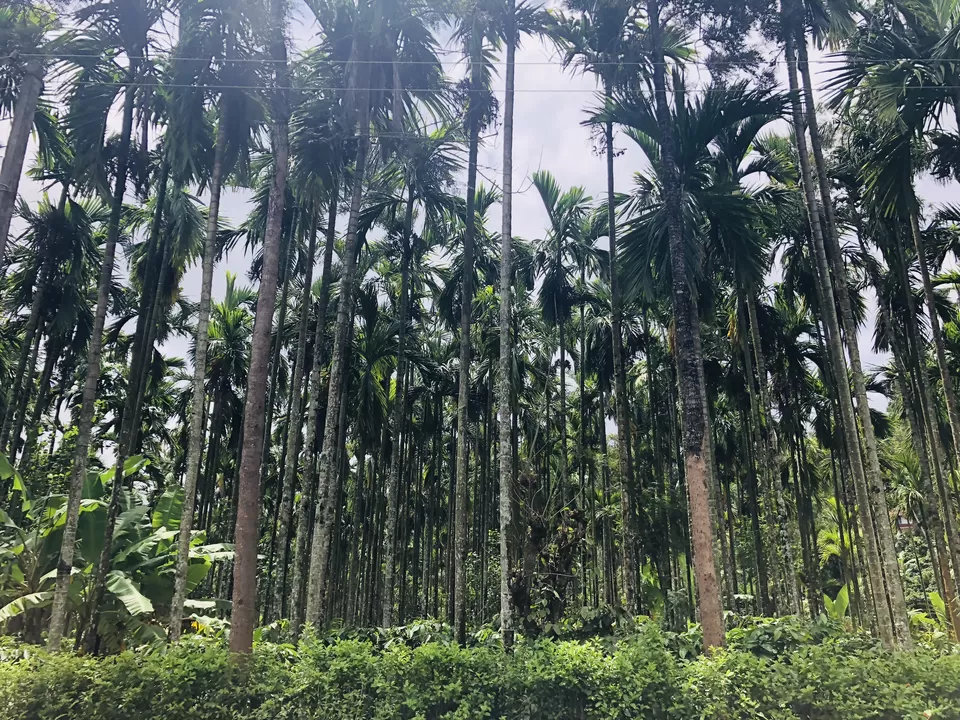 Raja's Seat
Situated in the middle of the Madikeri the place has some brilliant views. But overcrowded place it is. It's a typical tourist point with every tour in Coorg.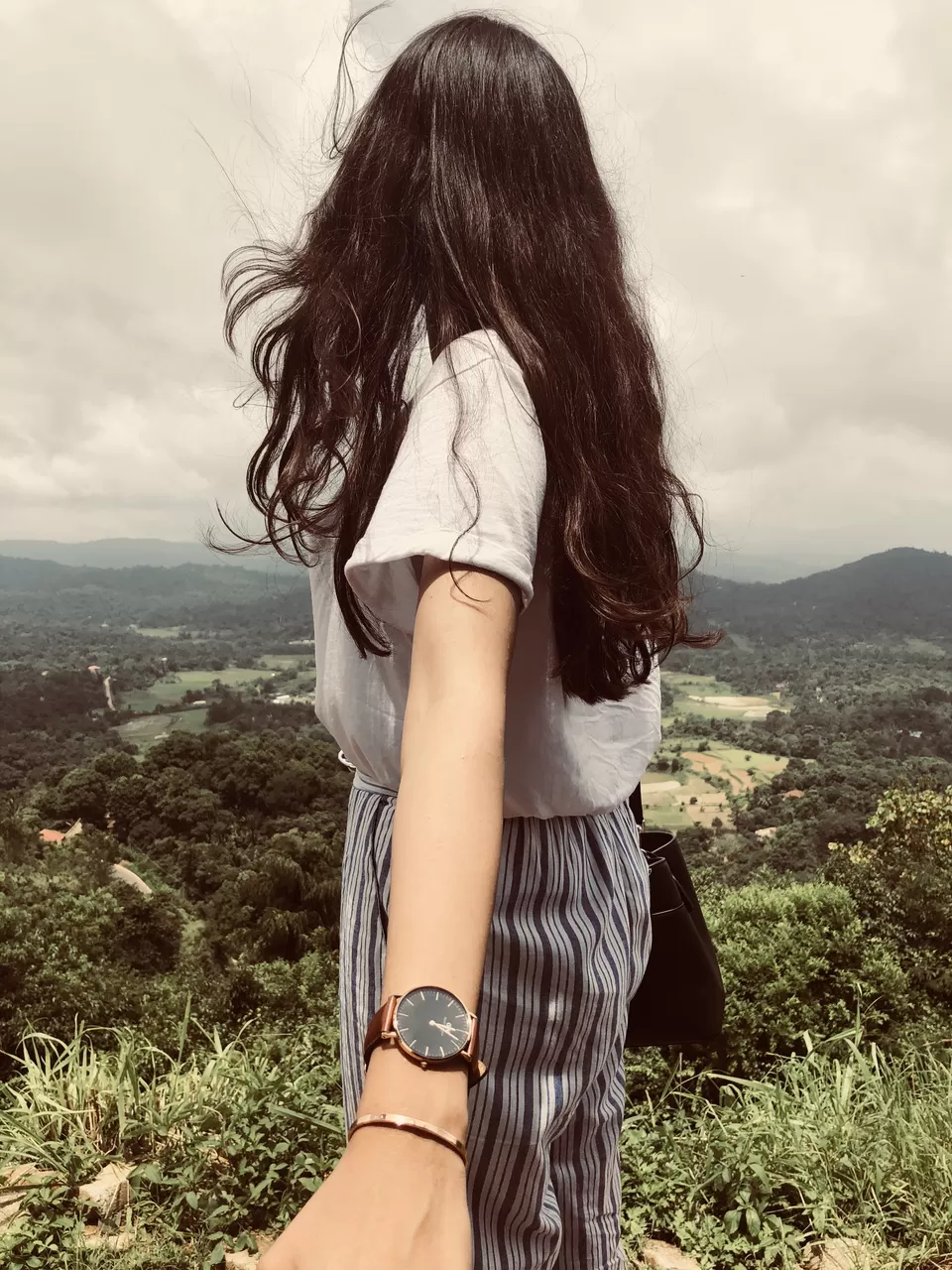 Mandalpatti
Almost 30 minutes drive from Madikeri the stop of Mandalpatti arrives. As it's a difficult terrain to climb they have 4x4 Jeeps waiting at the downhill which will charge you roughly around 1000 Rs per jeep. It feels like a huge amount but trust me once you are there you will foregt everything. This is one of the highlights of coorg.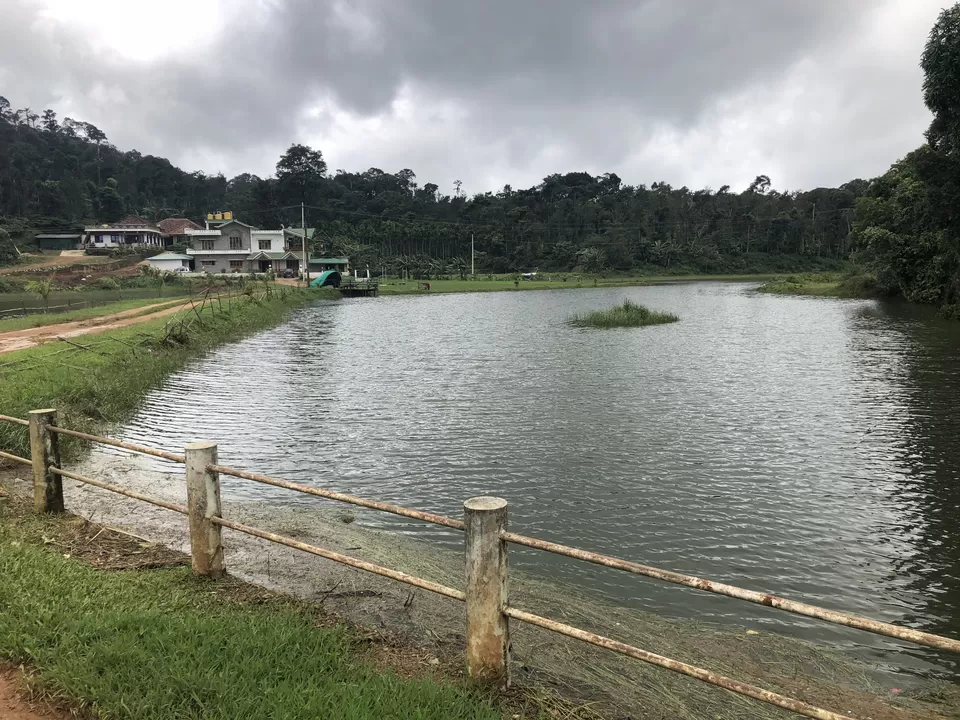 The Tamara
Another highlight of our tour. These guys have built a masterpiece in the middle of nowhere.
The roads to the resorts are so steep and small that we had second thought of returning back without going there. At the entrance of the resort they only allow single direction journey at a time. Means you need to wait until they confirm that there's no one driving up/ going down. We only visited them for drinks and lunch but brilliant views of waterfall and the surroundings. If we had time we'd definitely stayed here at least for a night. The standards they have maintained are amazing and you wonder how are they actually maintaining at such a remote place and then you feel the huge amount they charge per night is justified.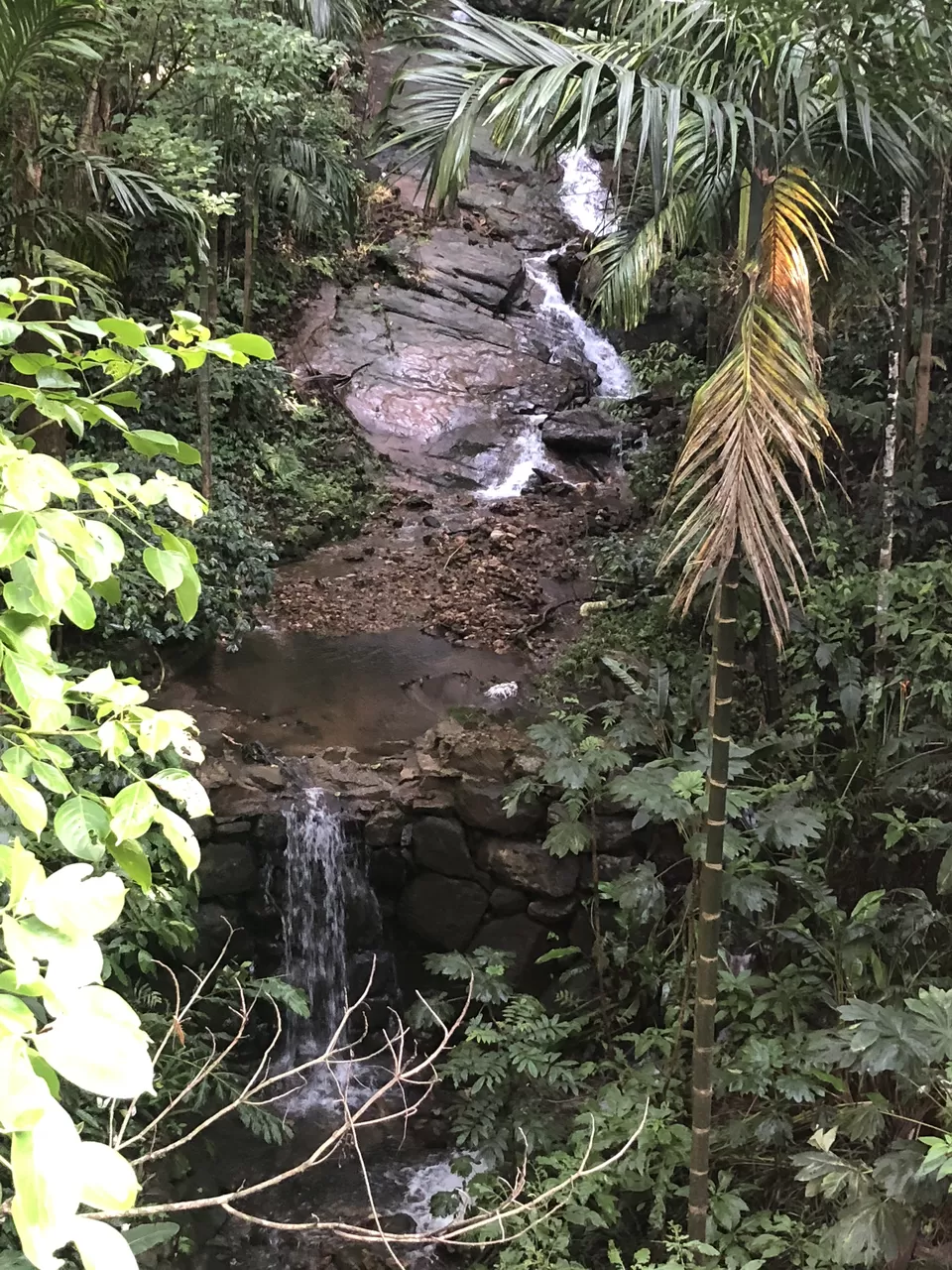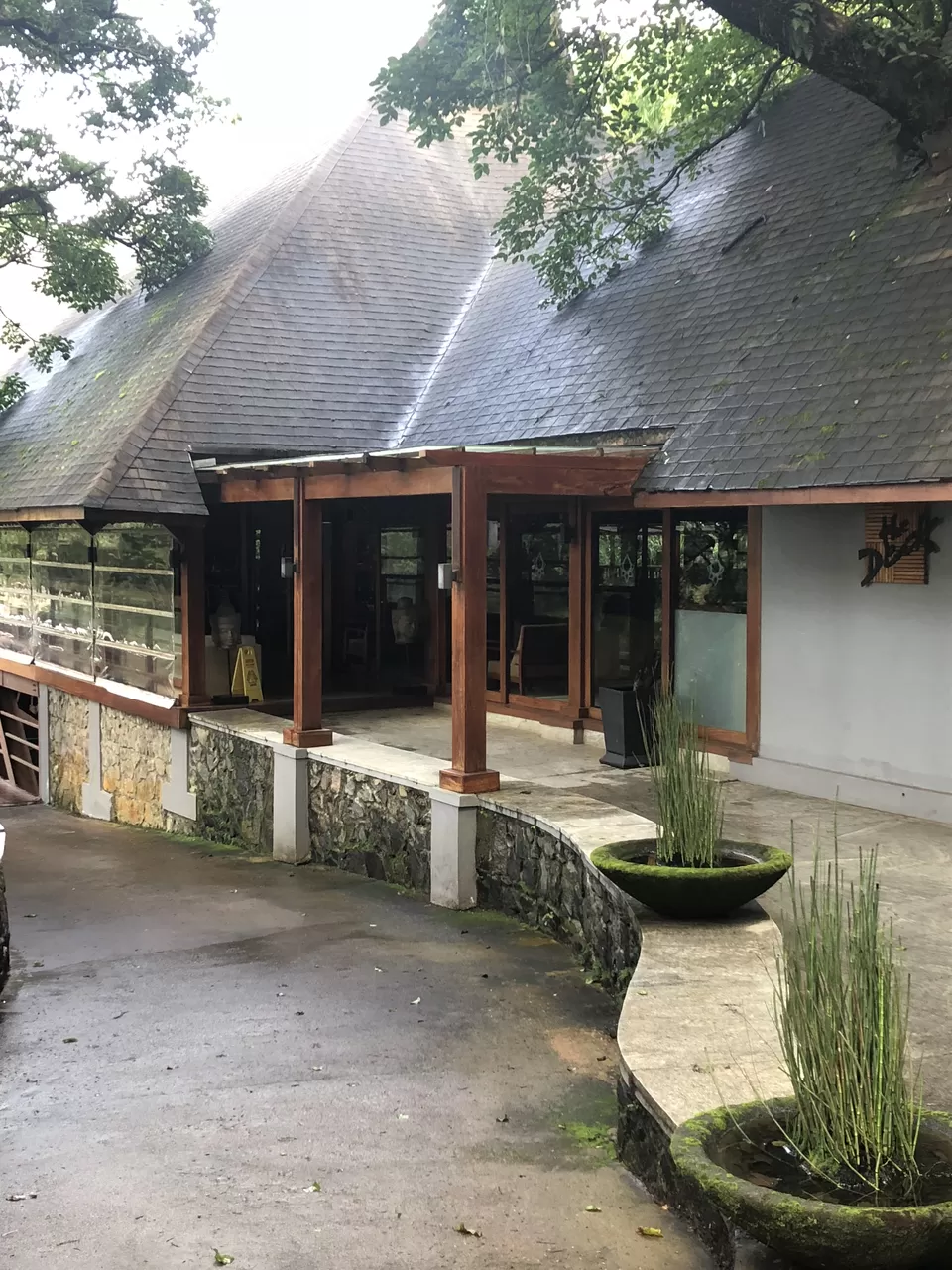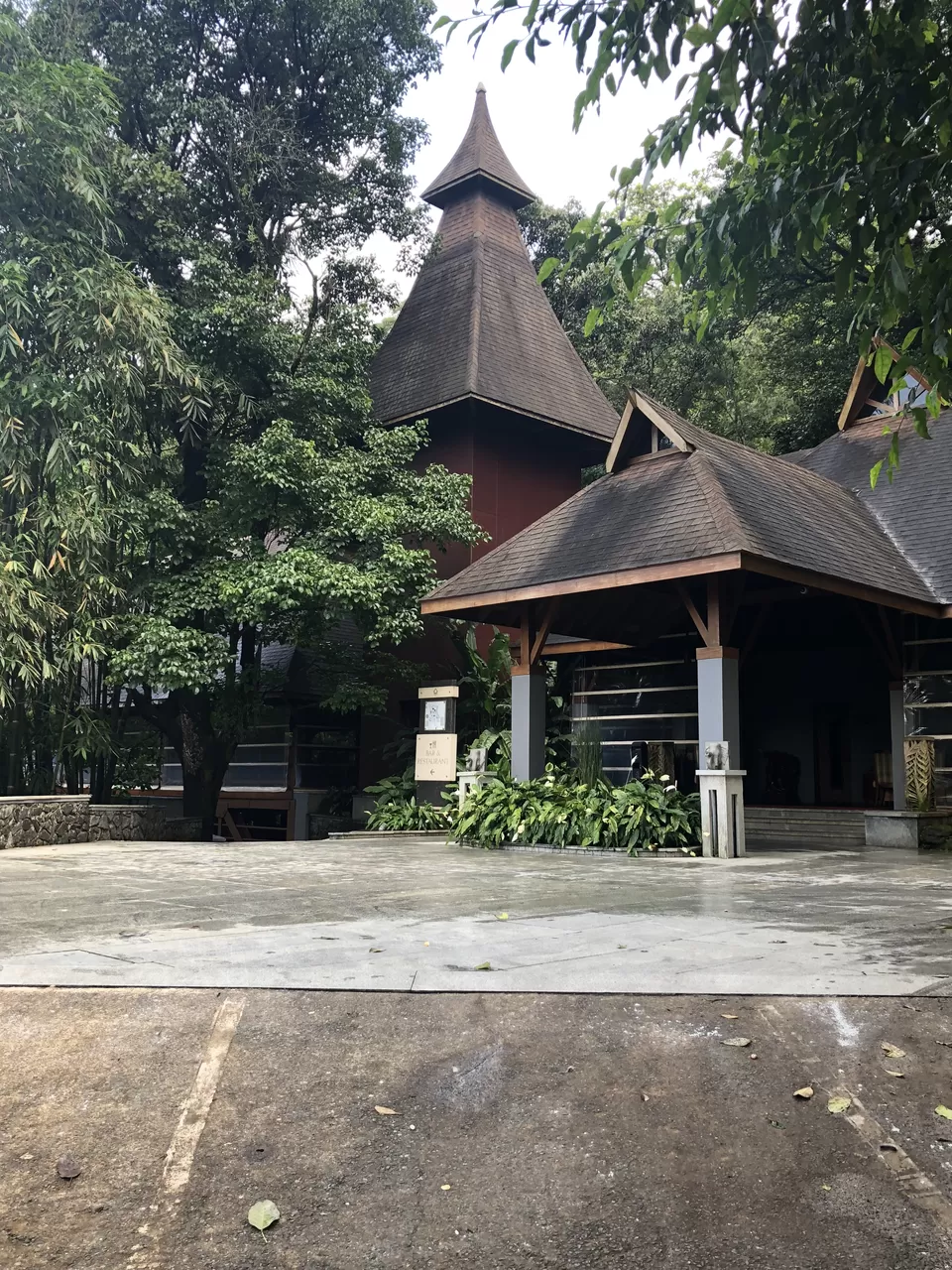 The list would never end. Tibetan Monastery , Abbey Falls , Dubare Elephant Camp , Madikeri Fort , Talakaveri , Omkareshvara temple. These are the most visited places by tourists so if you are really up for the loads of people around yourself you should go for it.
What we loved the most?? The people… While were roaming in a small towns they could easily charge us more as any tourist is easily identified but no its not the case here. At one bakery near Gonikoppal we took 250 Gms of Plum Cake , Mix Pakoda , Coconut Biscuits and we paid just Rs. 70 ( That's actually a dollar) . On another day we packed Egg Curry , Egg Bhurji , Paratha and Machurian and we paid around Ra. 150. Wow.. who'd not love this place.
There's a lot to cover but again our's was a sudden trip just decided before a day and we only had 2 full days so we couldn't visit more. But no matter wherever you go in coorg its never fails to amaze you. Everytime you reach a place you find something different and refreshing feeling , every single time there's some surprise waiting for you.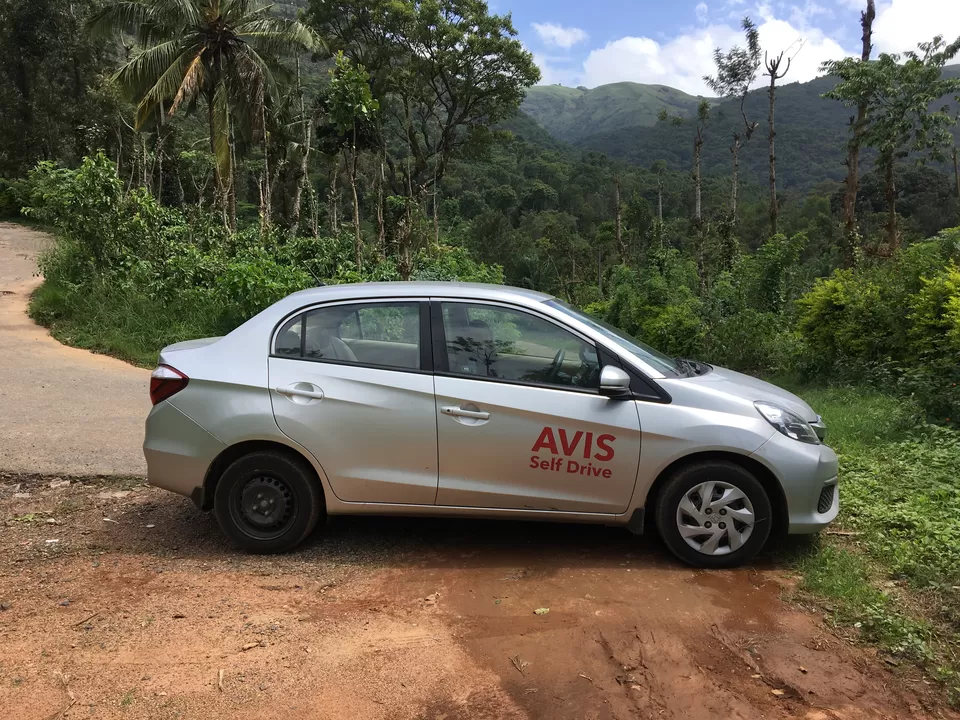 Frequent searches leading to this page:-
coorg holiday packages for 2 days, coorg holiday packages from ahmedabad, coorg holiday packages from bangalore, coorg holiday packages price, coorg india tour packages