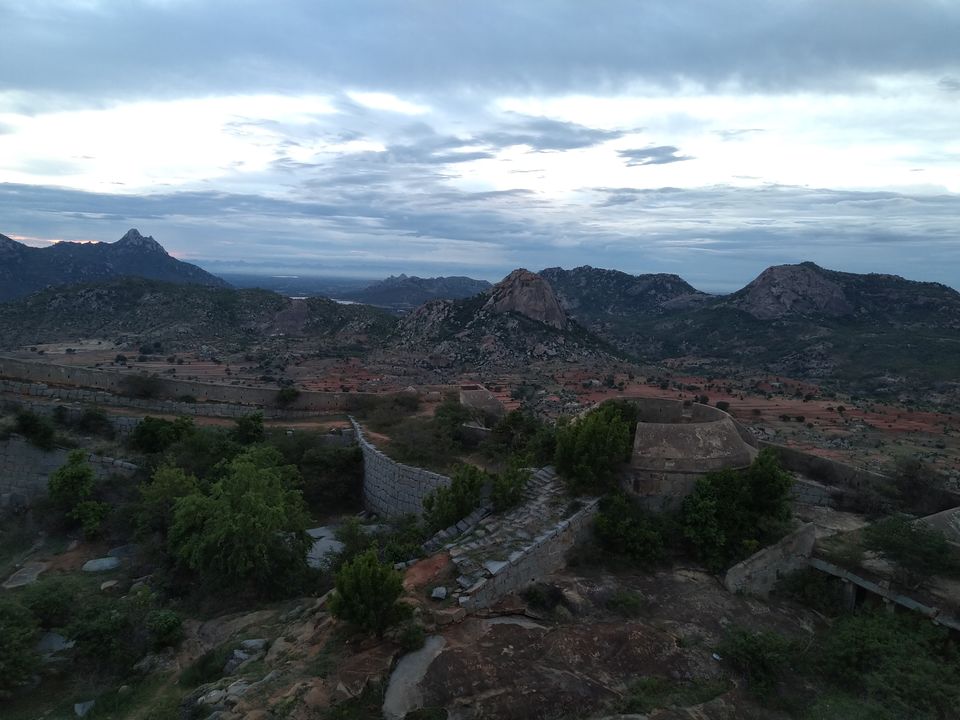 A trekking in the morning is a must, that everyone will agree for sure, have you ever trek in afternoon or evening?

You can try once, I can assure you won't regret.
Quick overview: Gudibande fort was built by Byre Gowda about 400 yrs ago, there was a lake nearby known as Byra Sagar. From ground to top it will take approximately 30 to 45 mins to reach to the top. The trekking difficulty I would say moderate not too easy. But it is doable. Be careful with the monkeys.
We started our journey from Bengaluru from 3.30pm, and reached Gudibande fort around 5.30pm. having some small breaks here and there for some photo shoot, the road condition is extremely descent, with some bad patch not more than 500m - 1km. It was a smooth drive.
The rain in between really make the drive very much exciting and nature also presented us the rainbow.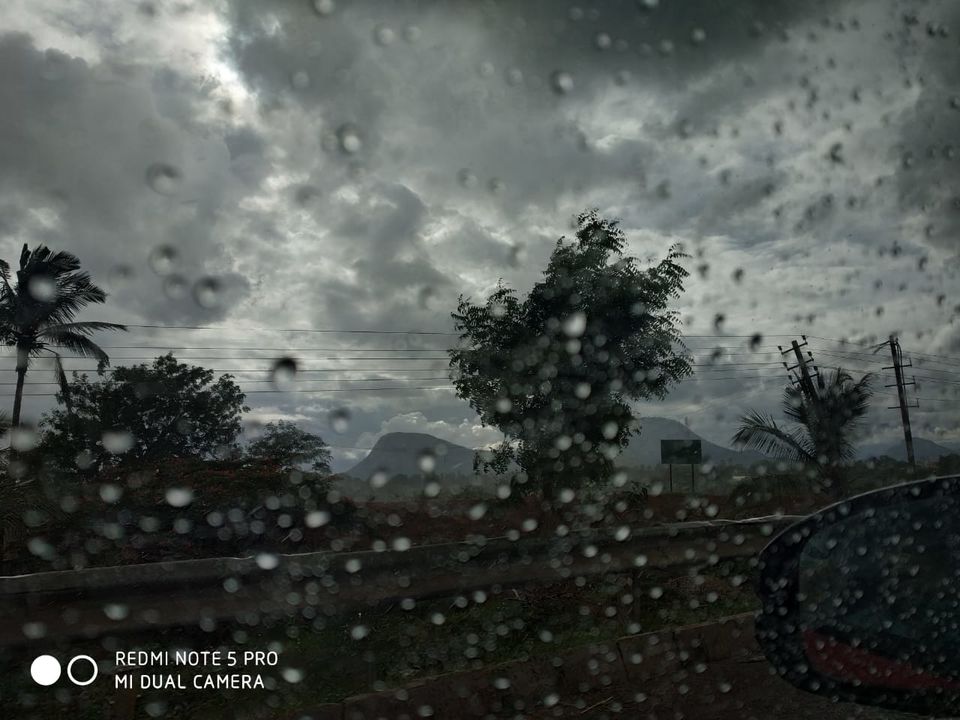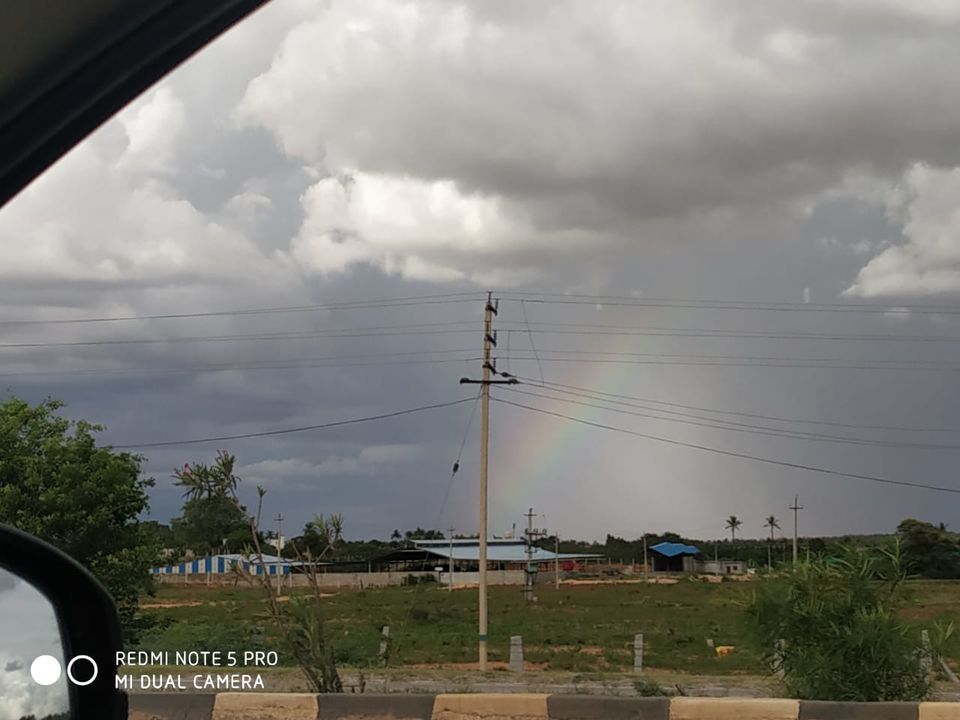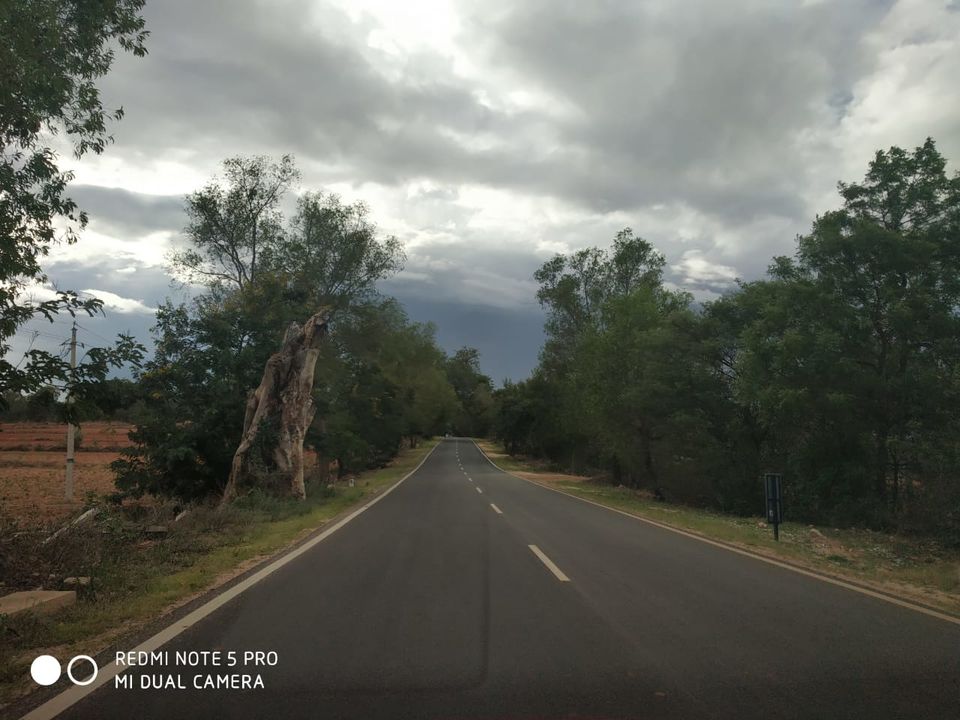 There are fare amount of parking space just before the staircase. But please be careful about the narrow entrance towards that spot. No problem for bike.
You wont find any food stall or any kind of thing, please carry yourself and bring water for obvious reason.
We started our trekking, the wind up there will certainly compensate your tiredness and sweat. Go and seat and enjoy the full panoramic view from there. Enjoy the sunset and treat yourself. This is why you came for.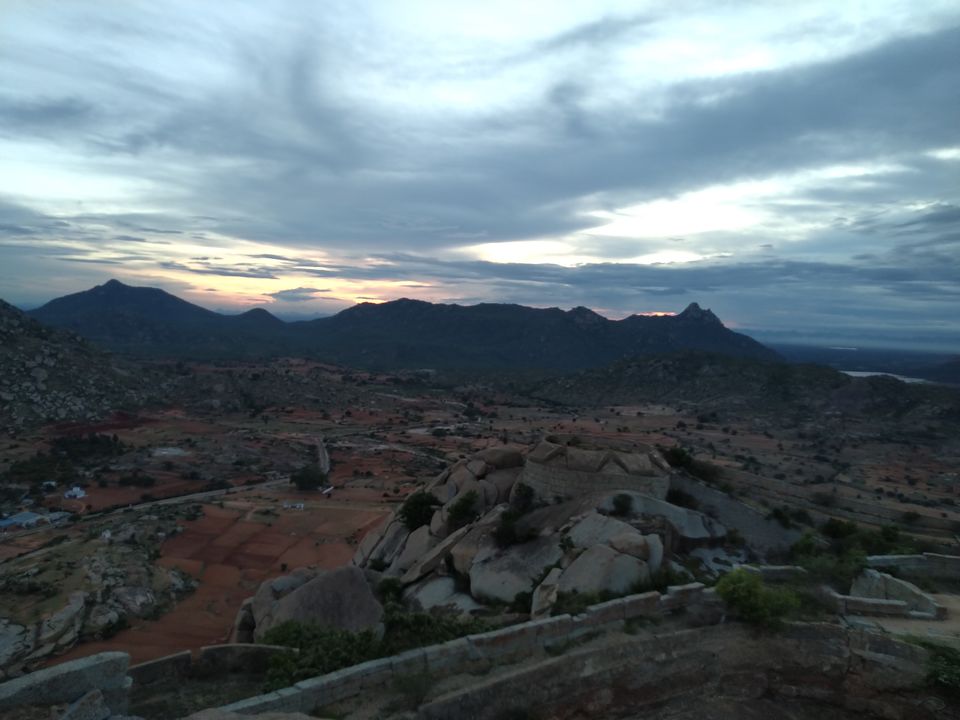 Clicking photo on the way to the top is always recommended to catch your breathe.. :)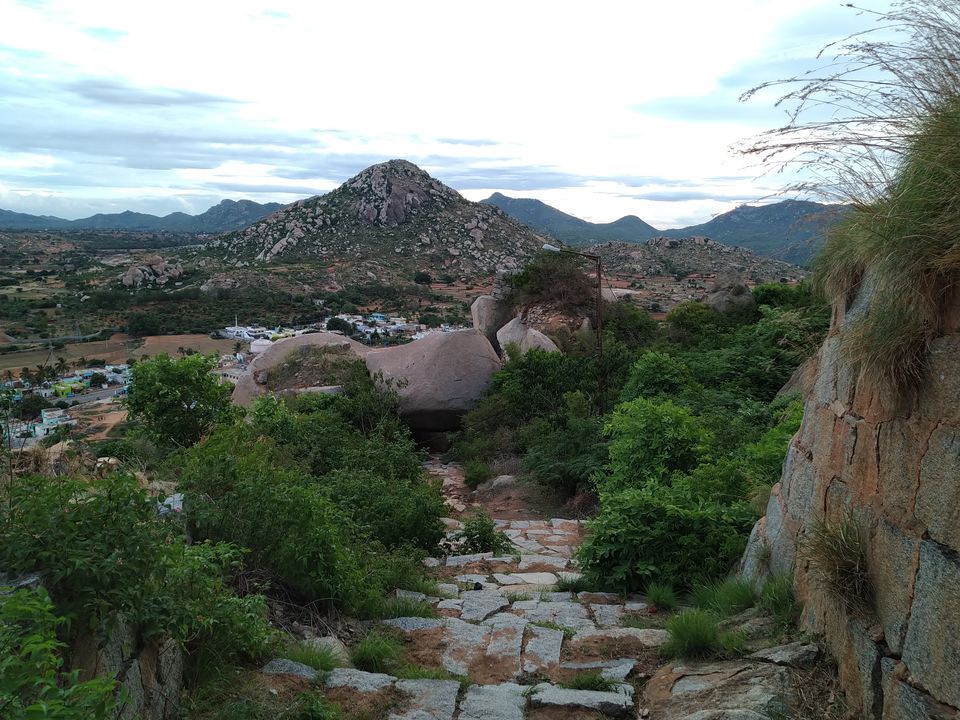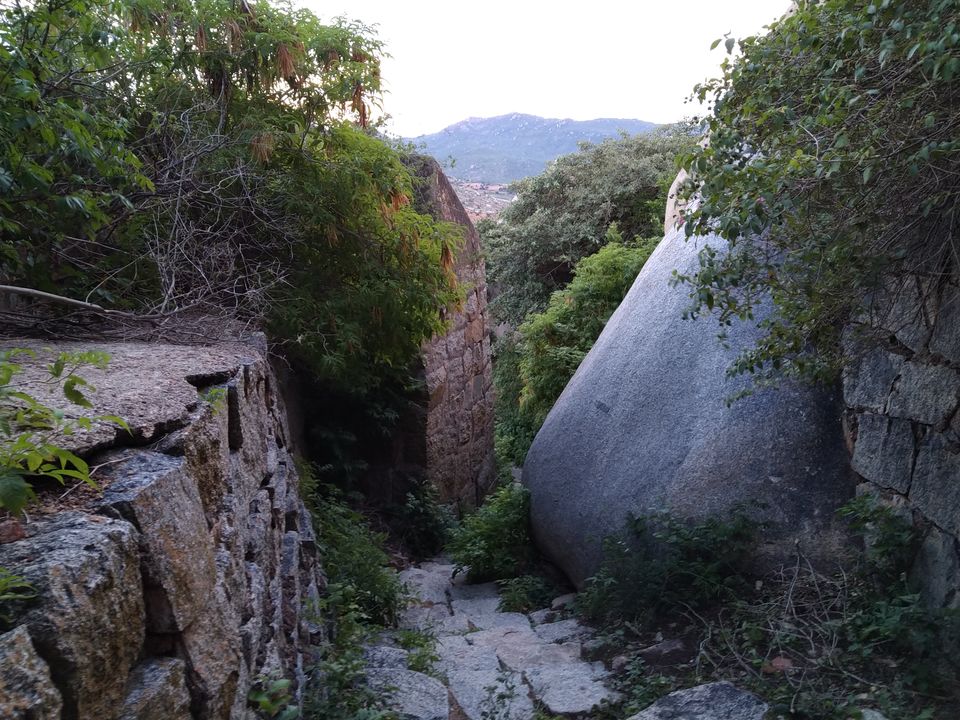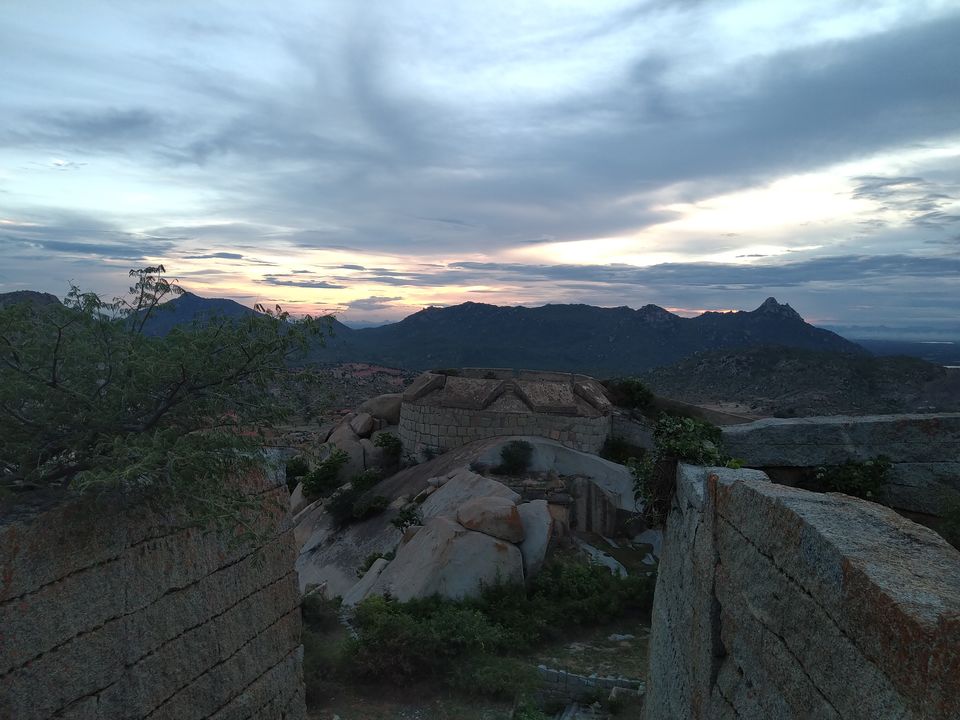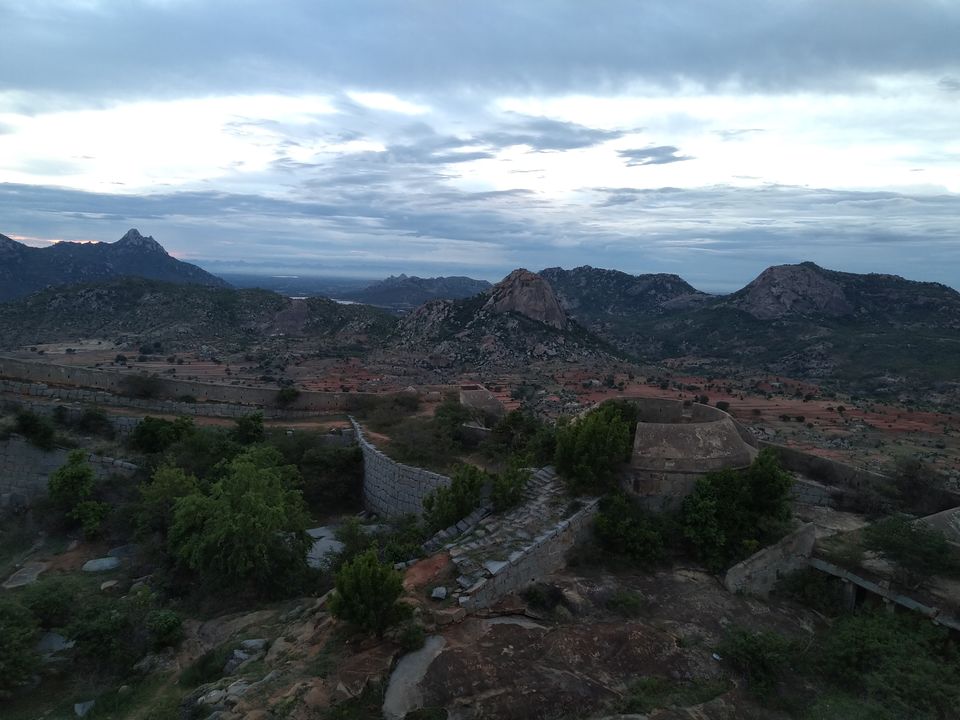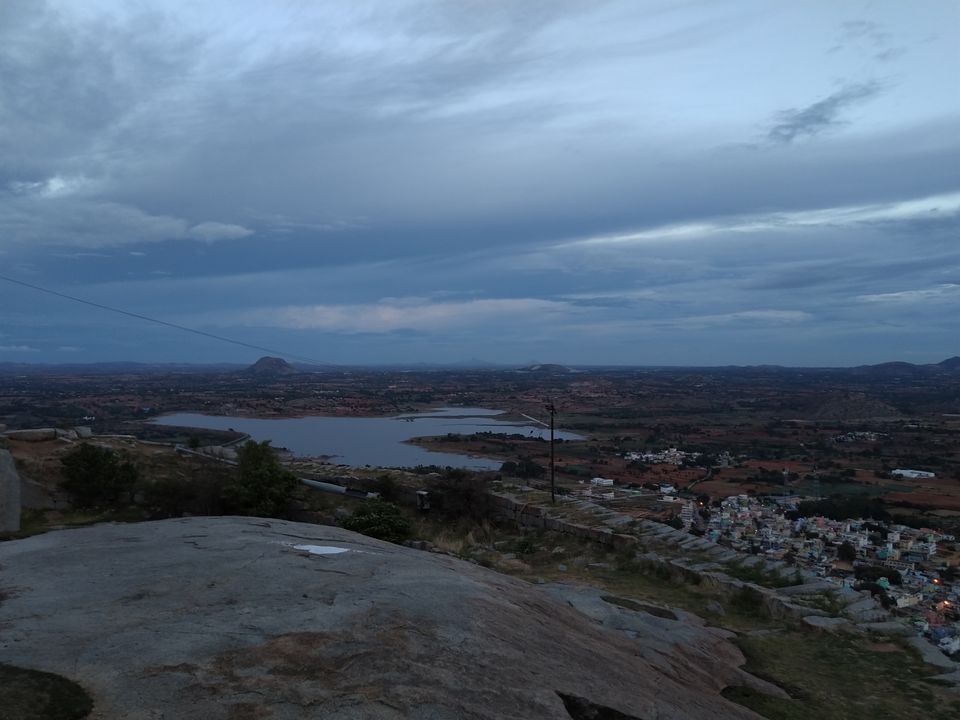 While coming down we sat in between somewhere we sat and cherish our little moments from the work and witness the evening come to the small town of Gudibande.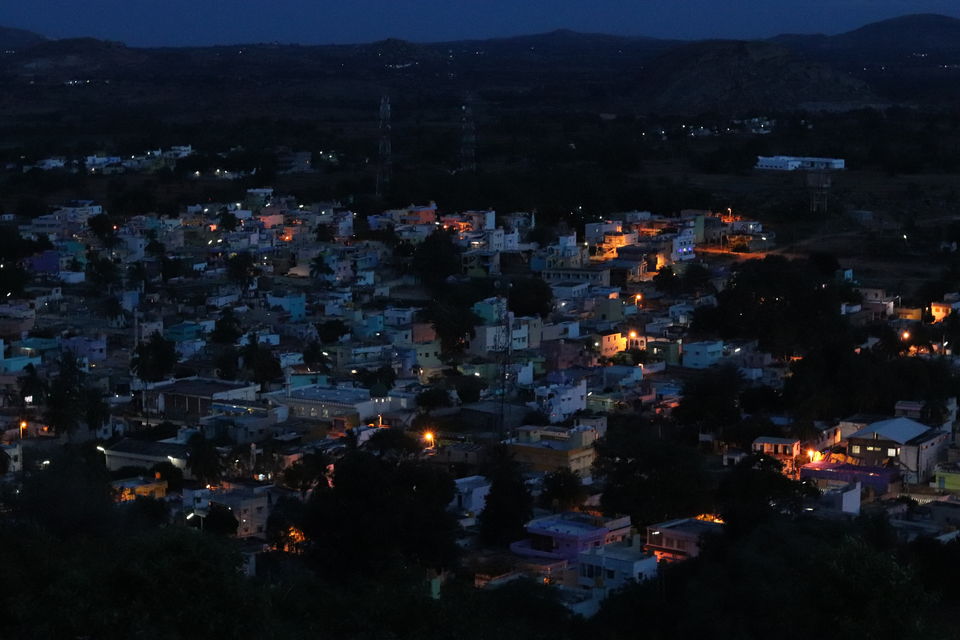 While returning we went to Chikballapur and rewarded our empty stomach with snacks and coffee and had our dinner in our local place in Bengaluru. We came back around 11.30 pm.
The toll near Devanahalli will cost you Rs. 135 for a return journey.
The per person expense will be close to Rs. 600-700 according to expenditure.
If you have enough time you can also visit Devanahalli fort and the birth place of Tipu Sultan, while going, it will be on your way to Gudibande. (left side)