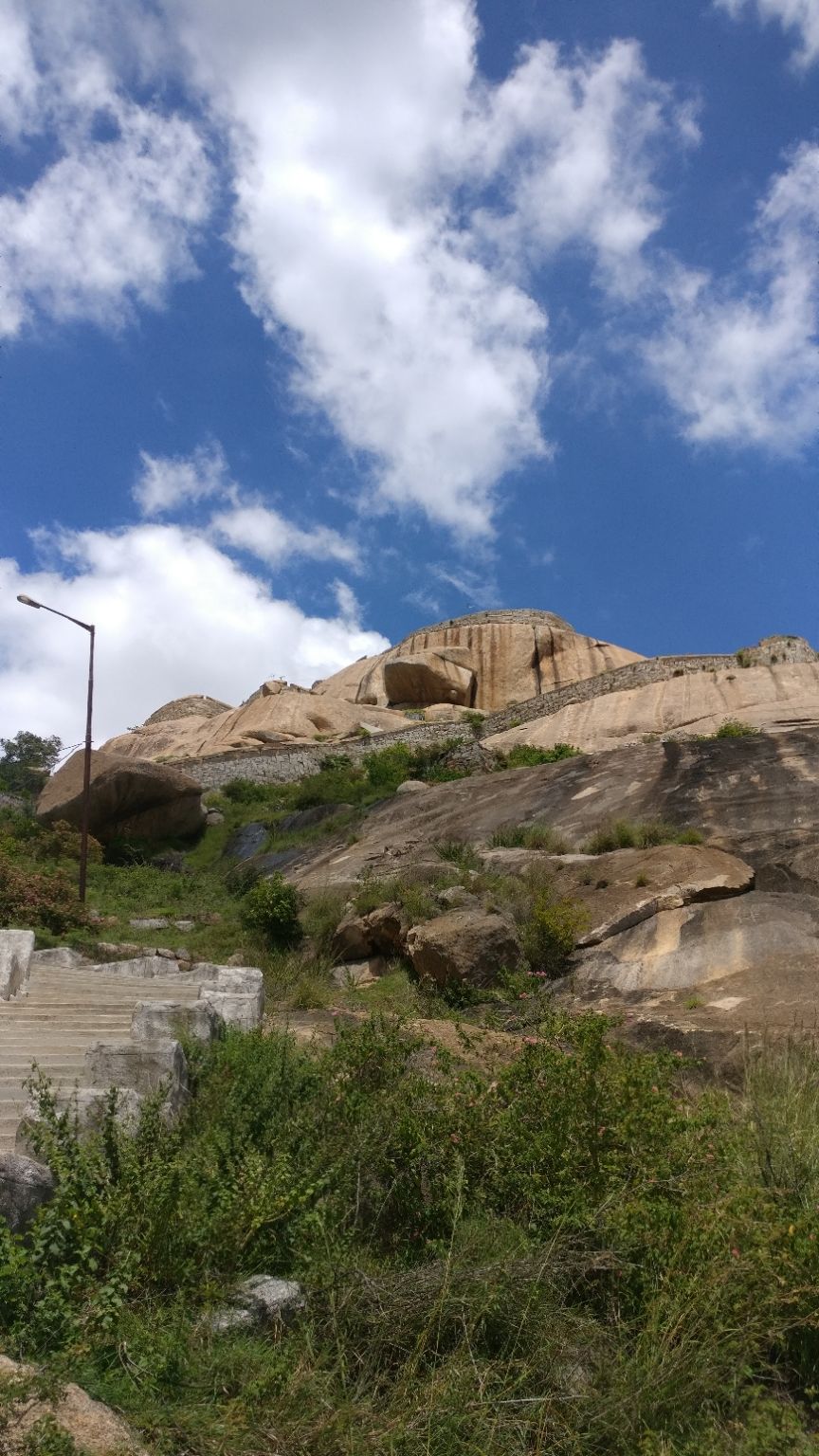 Southern India is a Trekkers paradise. With the Western and Eastern Ghats offering trekking routes for beginners and experienced trekkers.
But that's not all. In between these two mighty Ghats lies the Deccan Plateau - a highly underrated region when it comes to hiking & trekking.
Along with some famous hills - Nandi Hills, Horsley Hills etc, there are some unbelievable rock formations with big boulders hanging on to their spots for over hundreds of years.
Gudibande Fort is a perfect day trip from Bangalore. About 100 Kms from Bangalore bordering Andhra Pradesh ,this small town was once a thriving estate of Byre Gowda who modelled the Fort on the Madhugiri Fort in the 17th Century.
Spread over 7 levels, the Gudibande Fort was the first fort to have rain water harvesting systems.
The climb to the top is pretty easy and is perfect for beginners. The climb itself is about 35 minutes for an average hiker. Once on top, one can have a birds eye view of the Gudibanda town and the hilly & rocky landscape all around.
The weather is quite hot almost all through the year except for the rains during August. The climb during the rains could be tricky and risky. Make sure to carry water and keep yourself hydrated. For any refreshments you will need to go back to the town which is about 200mts away from the start of the climb.
You can club Gudibande Fort with a visit to Lepakshi, a temple town across the border in Andhra Pradesh and return before nightfall.
The best route - Hebbal - Devanhalli - Chickballapur Bypass - Persandra Cross - Gudibande
The road condition is excellent almost throughout the route. The last of the decent highway side food options is Swagath Delicacy. There are no places to stop for a bite once you take the left to Gudibande.
Some pictures from the Hike..