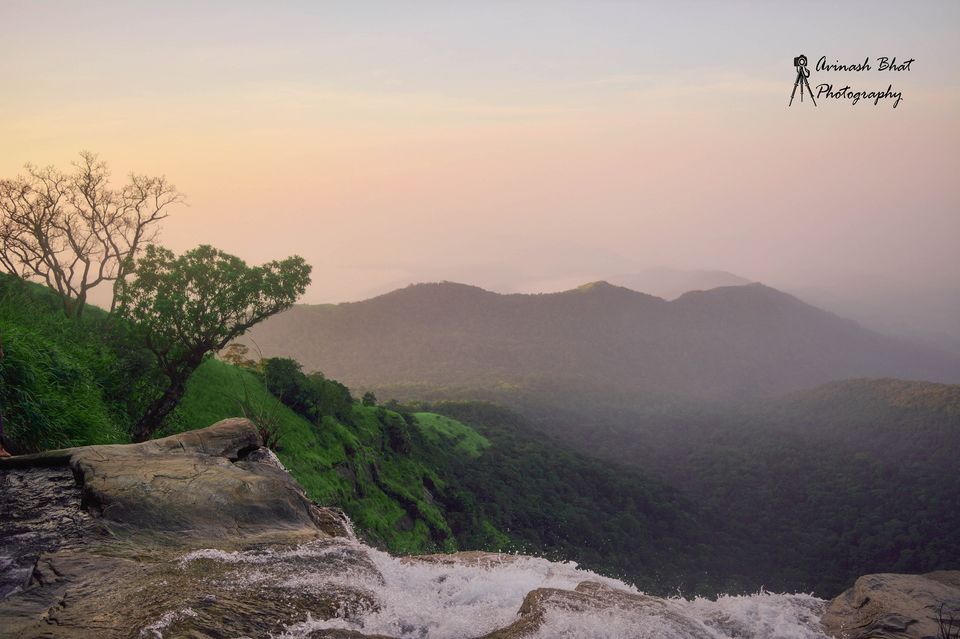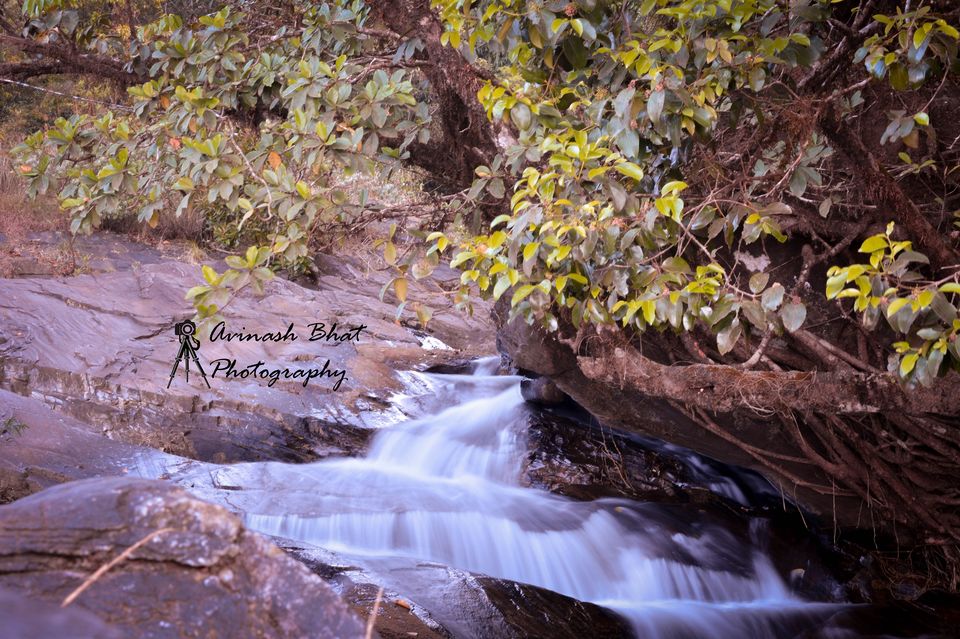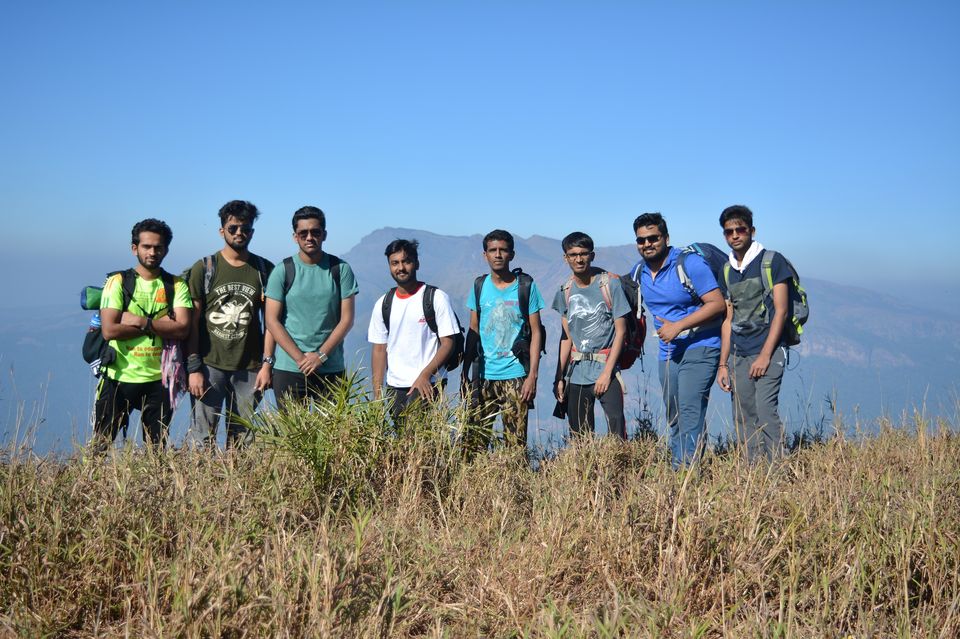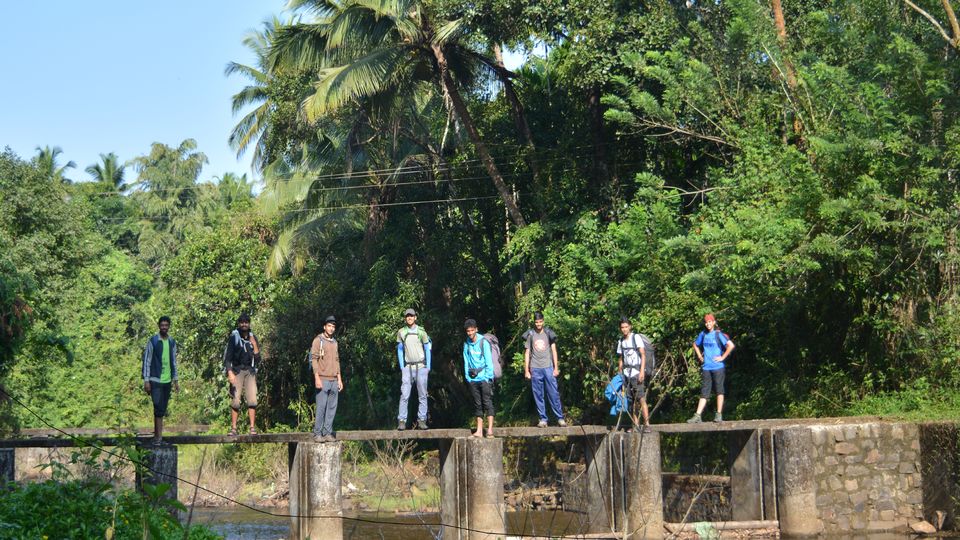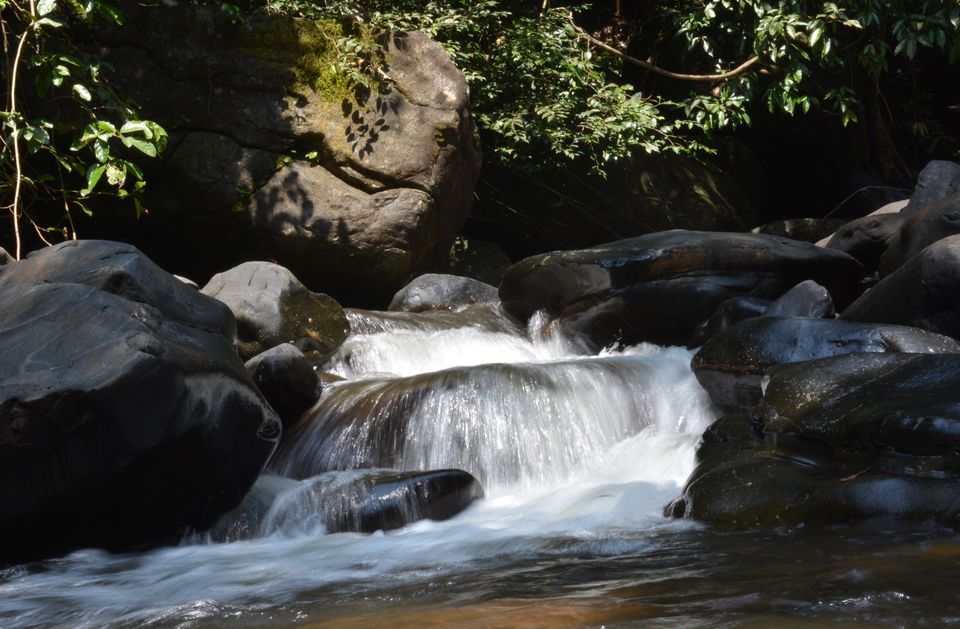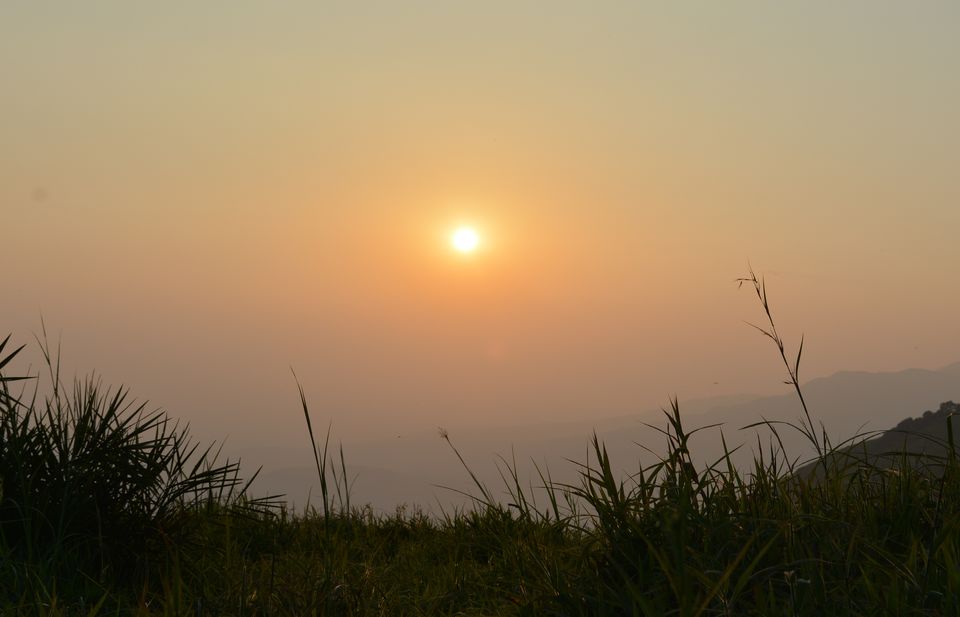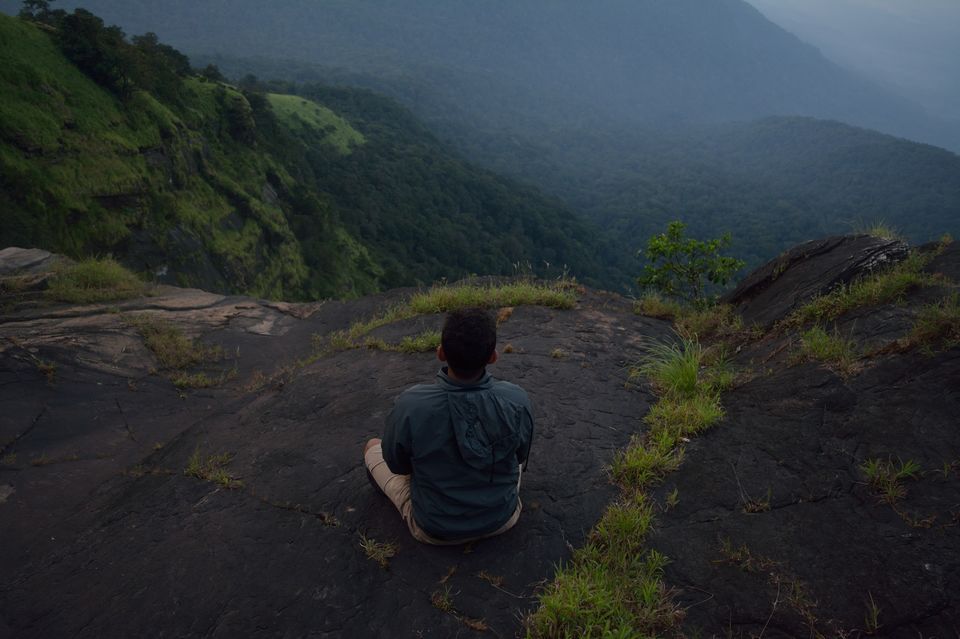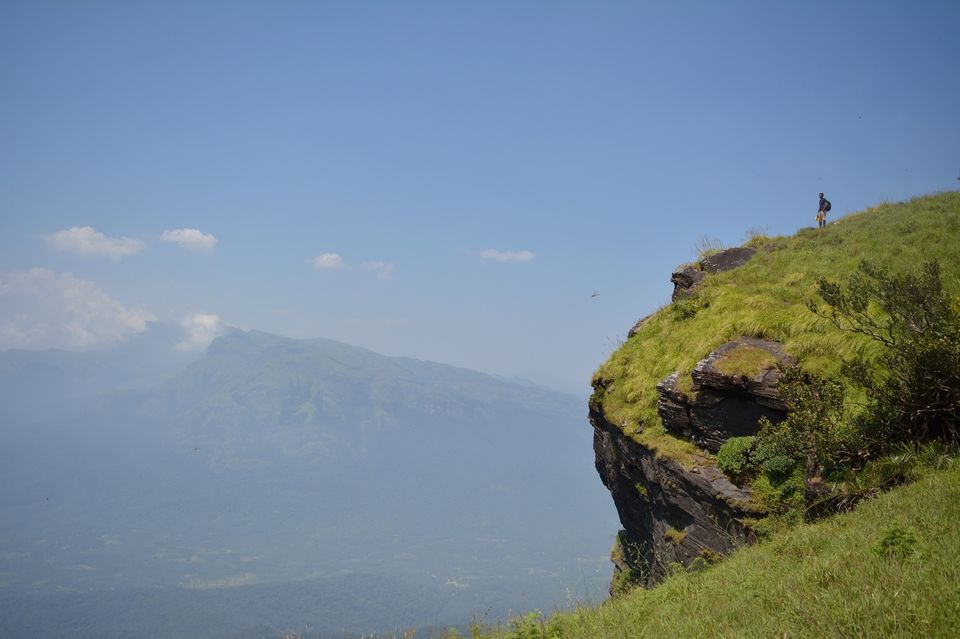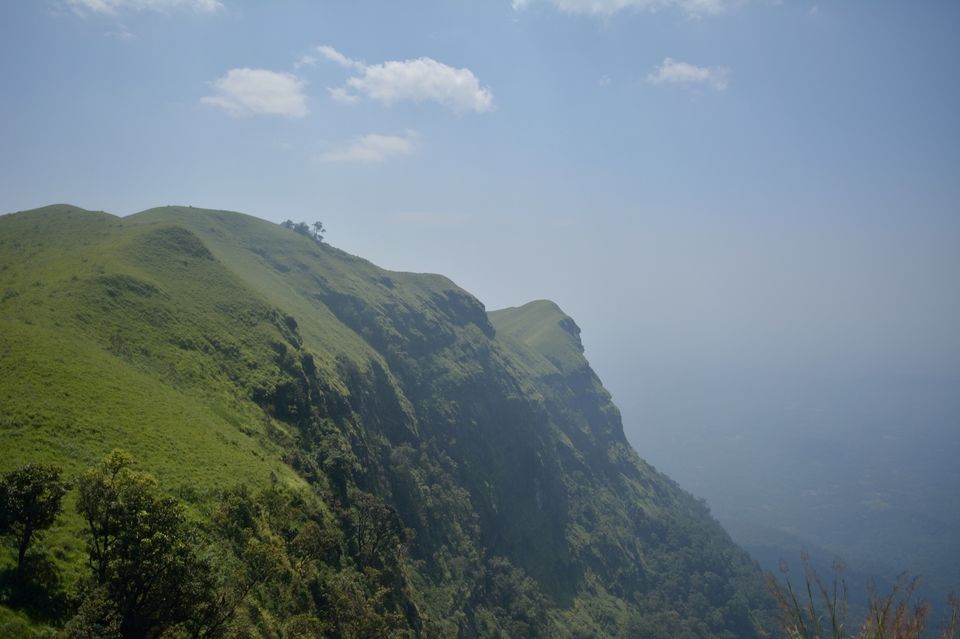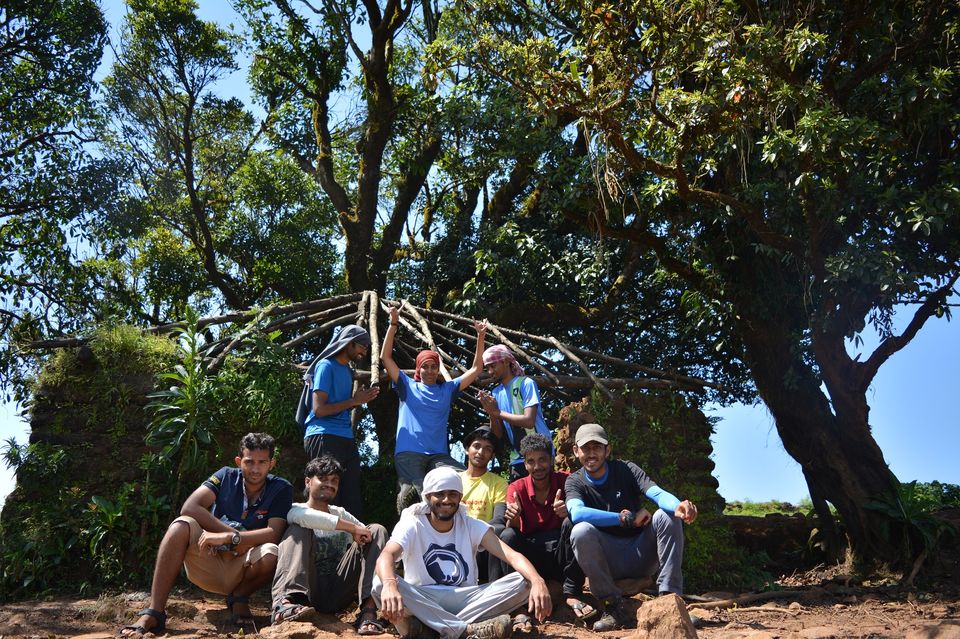 Bangalore-->Dharmasthala-->Ujire-->starting point of trek-->sunkasala-->Bangalore/Horanadu/Kottigehara
Bandaje is one of the best trek I have ever gone. And I had been there 2 times. Bandaje is located near Ujire(15km from Dharmasthala). It is also well known as bandaje-arbi falls. And this trek is difficult as we have to travel through grassland for about 1 and half km. On a normal day number of people for trekking will be very lesser when we compared with Kumaraparvatha(Near kukkesubramanya). And when it comes to long weekend people will be more than usual but it won't be more than 50-75. Here I will share my both experience.
Dharmasthala is one of the well-known place. And it is located around 300-350km from Bangalore. Bus availabity is there from Bangalore. You get lot of KSRTC buses with a bus ticket around 300rs. And also you can find some seater/sleeper buses. If you coming via Udupi then you get buses once for half an hour. Here we Lord Manjunath's temple and also lot of people from other states also visit here. And if you want to go temple then I prefer not to go on Monday. Because Monday is a special day there and there will be too much long que for Darshan and if you try to go through VIP entrance also you need to wait.
Every bus which goes to Udupi/Mangalore will pass through ujire. And also you will have some local buses. It costs 15rs for each ticket from Dharmasthala to ujire(15min travel from Dharmasthala). And forest officer strictly told us that they won't allow in the new year time.
We were 8people and we got KSRTC bus (normal seats). Bus availability is there till the late night (11:30pm). And it will reach Dharmasthala in the morning around 5:30-6am. Dharmasthala has many free washrooms and it won't be that much bad as you think of. So you can also brush your teeth and can go for toilet. If you go early it will less crowd otherwise you need to wait. And also you can do one more thing, you can directly go to ujire and you will find 4-5 lodges for getting fresh even you can have bath here they will provide you hotel. At the first time we got fresh and also ate our breakfast in Dharmasthala only. And for the second time we went to to ujire and booked room in Durga. It was a decent room and clean. We bargained for price and at last he agreed for 500rs. We got fresh and ate a decent breakfast in Guruprasad canteen nearby.
By this time it was 9-9:30. There you will find many gypsy to travel to starting point. They will ask for 550rs and they won't make it less at any cost. Starting point is 15km far from ujire and also bus is not there till the starting point. So we went there and it was almost 10am. I prefer you to buy some oranges or something to give you some energy in the end. There is one Gowdru mane and that is the starting point. And there will a forest officer from whom we need to take permission for trek. Here permission is nothing but paying money. As per the govt it is 275rs per each person. We need to show one of our valid government ID.
When you go away from Gowdru mane there are many small houses. I want to say one thing clearly that, if you go through a correct way in the beginning then you will get all the way right or else you will get lost in the forest. Why I am saying this is because I had experienced both. For the first time we lost our way. But for the second time we went through a correct way. Right way is to the right side when you passes through all houses. It is around 7-8km long trek I think. And also you will get 2 water points in the forest. And one more thing I want to add is , if at all you are lost in the forest one and only thing which you could do is just listen to water sound and move in that direction. In this forest trek won't feel that much tough so can walk without giving much rests.
It's better to take a parcel for the lunch. And when you get second stream please do fill your all bottles. Because after this you won't find any stream later. And you takes around 3-4hrs to reach to grass land. There you will be able to see a waterfalls. And here comes the hardest part of our trek. Actually we had one of our friend who was completely unable to walk so we somehow managed to take is bag to trying to encourage him till grass land. And one more thing is we had to find the better place to pitch a tent near waterfalls. As that day was crowded we had to move little faster and needed to find a place. So my friend told me to go forward and find a place. At the same place he had to manage other friend who could not able to walk. And I tried taking his bag and went till the half. There I found my other friend who was lying and saying that he needs more time to start walk. Here the worst thing is by the time we reach grassland will be sunny weather so it drains you out.
Once you reach grassland it will take maximum of an hour to reach near waterfalls. There is steel near water so need to get down slowly. And you have many places to pitch your tent there. It's better if you pitch beside water. So that it will be easier for you to take water for cooking. I prefer you to take 200ml of diesel with you for cooking it will be better. And also required vessels and ingredients. There is view point for sunset nearby and also you feel so good because of that weather. And in the early morning view near the waterfall is mind blowing. Take a rest in the evening and prepare your food and have a good sleep.
you will get jio , airtel and some other networks on the top and in forest you find BSNL network also.
2nd day
Get up early in the morning and prepare for breakfast and pack your belongings. Now go near waterfall and enjoy the nature and take some nice pics then start trek as soon as possible. Because on the second day we need to climb again for around 45min to get flat path. On the way you get to see lot of viewpoints and also some are little dangerous so be careful. And from starting you need 3-4hrs to reach Ballalarayanadurga. It's an old fort and it is almost ruined nothing much to see. So sit here for some time and eat lightly.
Next is the last part of the trek and its down. You require 1 and half hour at max to reach to road. While you getting down, you see so many auto driver numbers written on rocks. So take 2-3 pics of numbers and when you reach to the road just give them a call. They will come and pic you to the bus stand or else you can walk in road it is around 5-6km I think. And from there buses available to horanadu, kottigehara and directly even to Bangalore. Bangalore bus is at 3pm. So if you want to come early finish your trek early. We went to horanadu and there you can get sleeper/seater bus near horanadu temple. And you can get fresh in horanadu and have a dasrhana. And even you get dinner in that temple.
Thank you for reading. All the best for your lovely journey.
leave comments below. Like,share and let others know about good trekking places.
Frequent Searches Leading To This Page:-
Trekking package of karnataka, Karnataka treks holiday, Trekking in Karnataka, Karnataka hiking tour, camping tour of karnataka